Flight by Japanese airline—JAL. Tickets were bought while in Bali. Preparation for the trip began from that moment. I can surely say by now that the preparations were the most comprehensive. The Japanese want to be aware of every day of stay in the country—even accommodations' contacts and things you want to do in cities.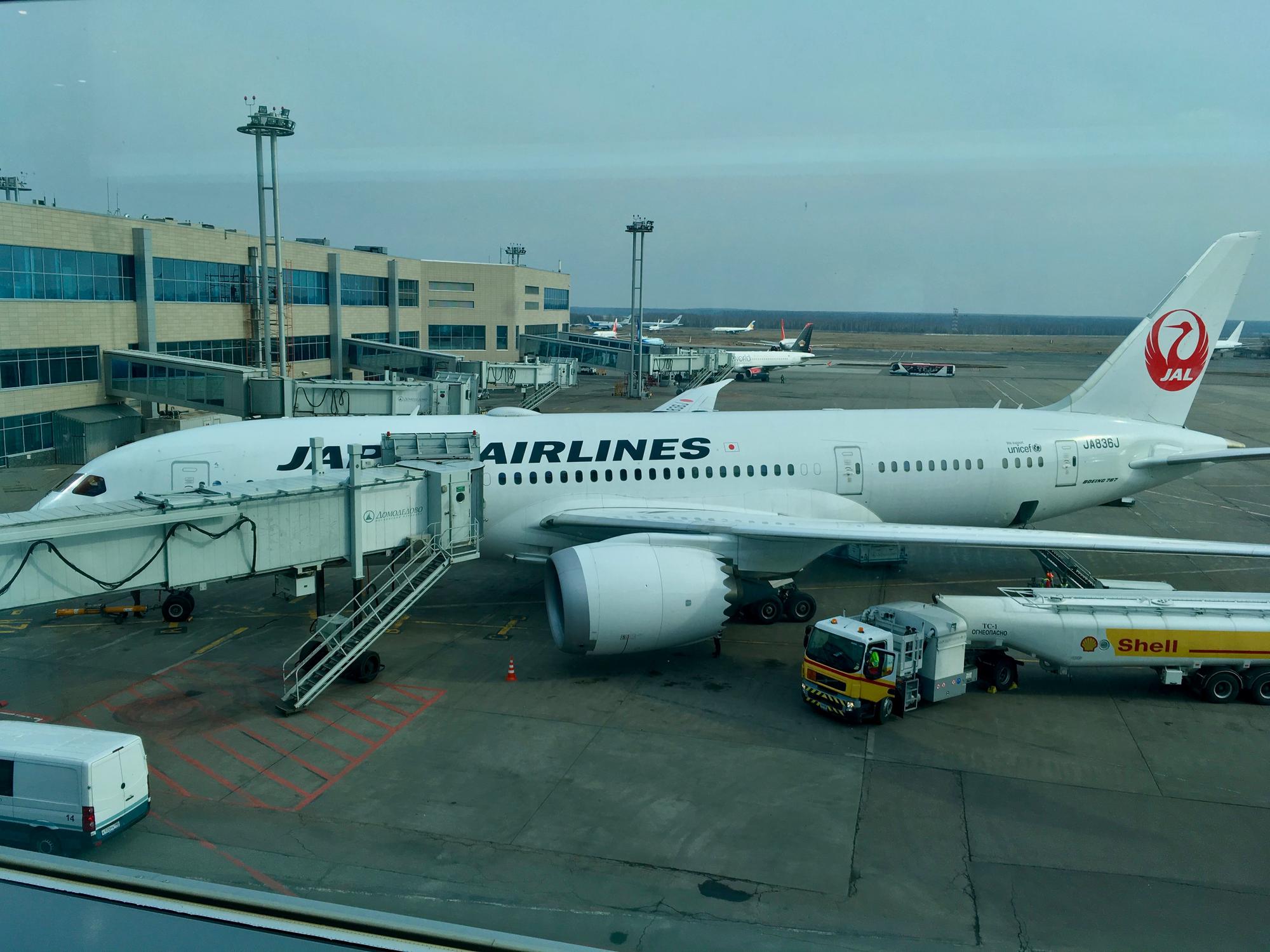 Flight on a Boeing 787 (Dreamliner). Windows use smart glass allowing to adjust five levels of sunlight and visibility. Level one is on the left, and level five is on the right. Pictures are with different exposure level, so it's easier to notice the difference.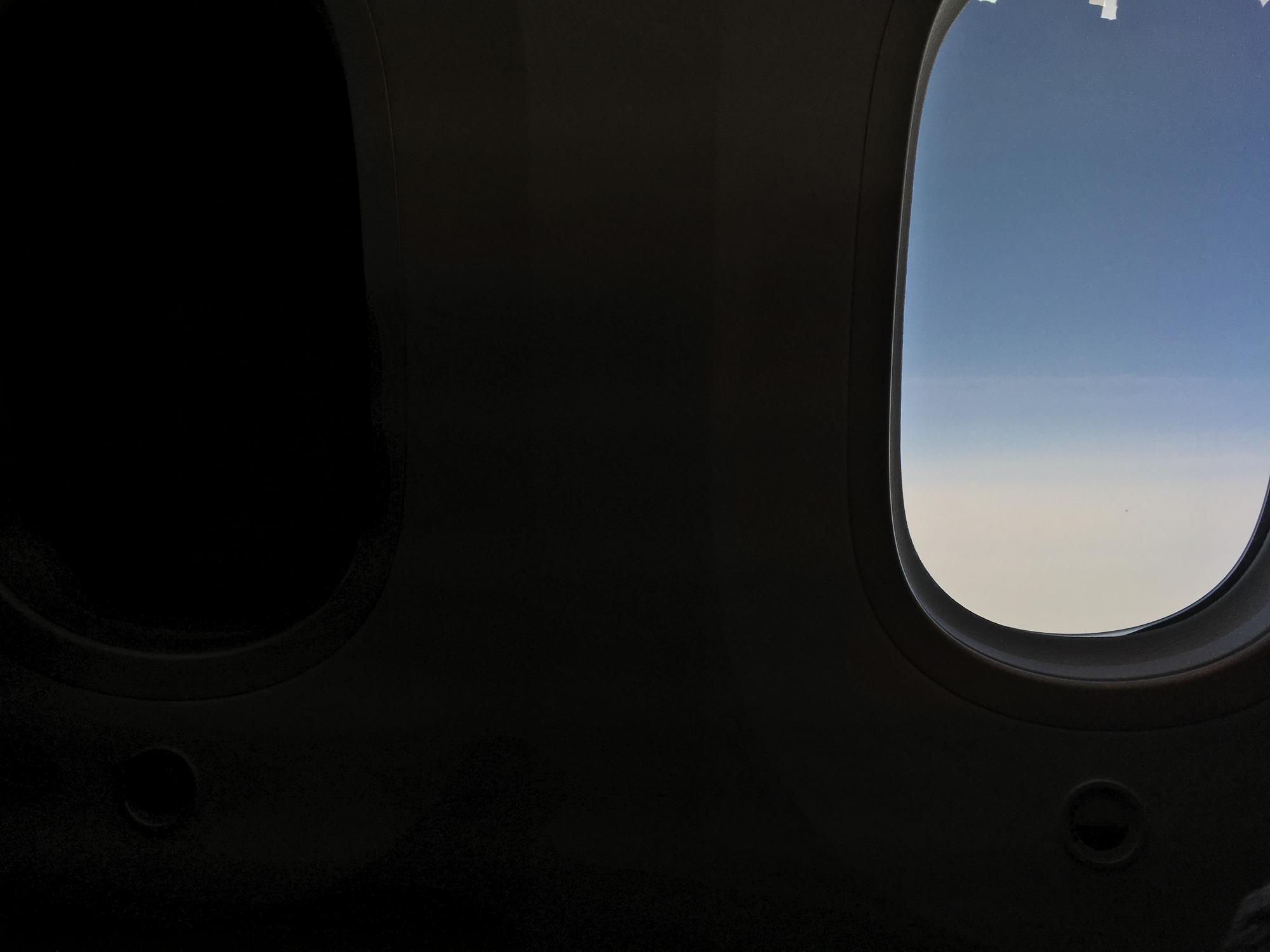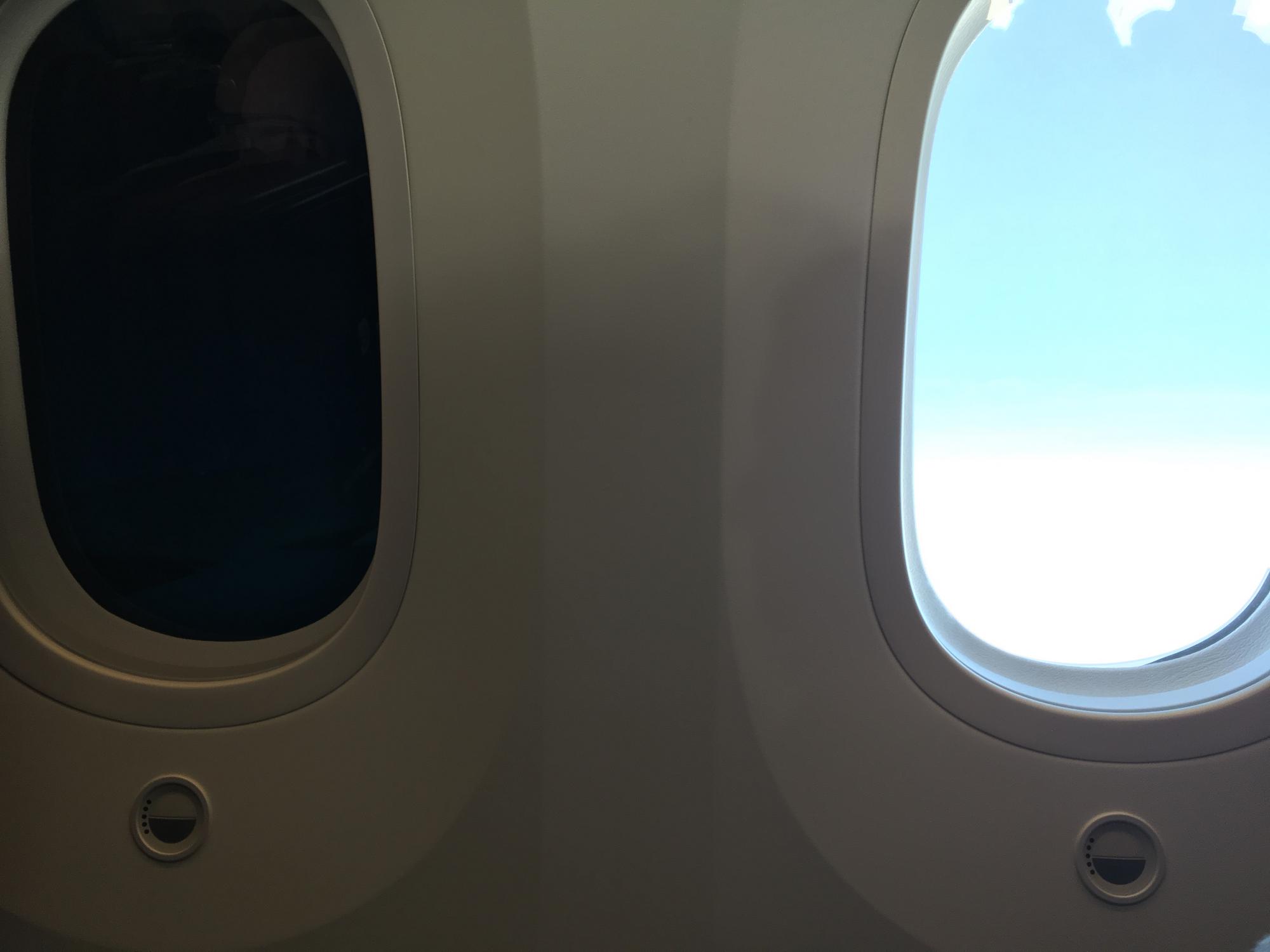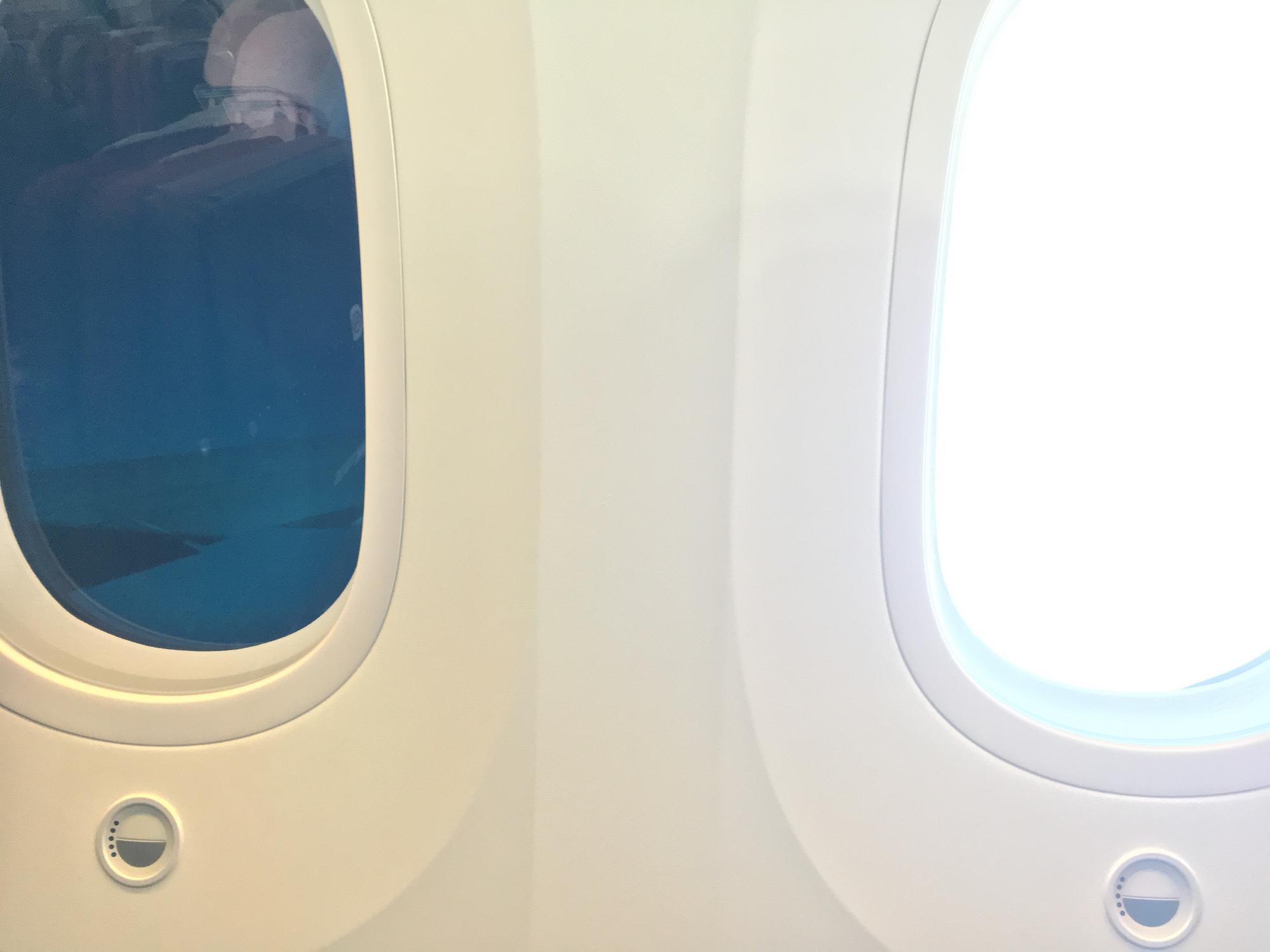 Flight is about 10-hour long, you get two meals during it. But meals are so big, that it feels like the only thing you do the entire flight is eat. I couldn't sleep for more than a couple of hours. A kosher meal was ordered given the previous positive experience. And it was good once again. However, it was surprising that the flight attendant asked if she could warm up my kosher meal by herself or I would go with her and control the process. I was also asked to open the meal box and make sure everything is OK inside. Yeah, I wish I knew what's inside!
The second meal was given a few hours before landing. It's roughly five courses once again.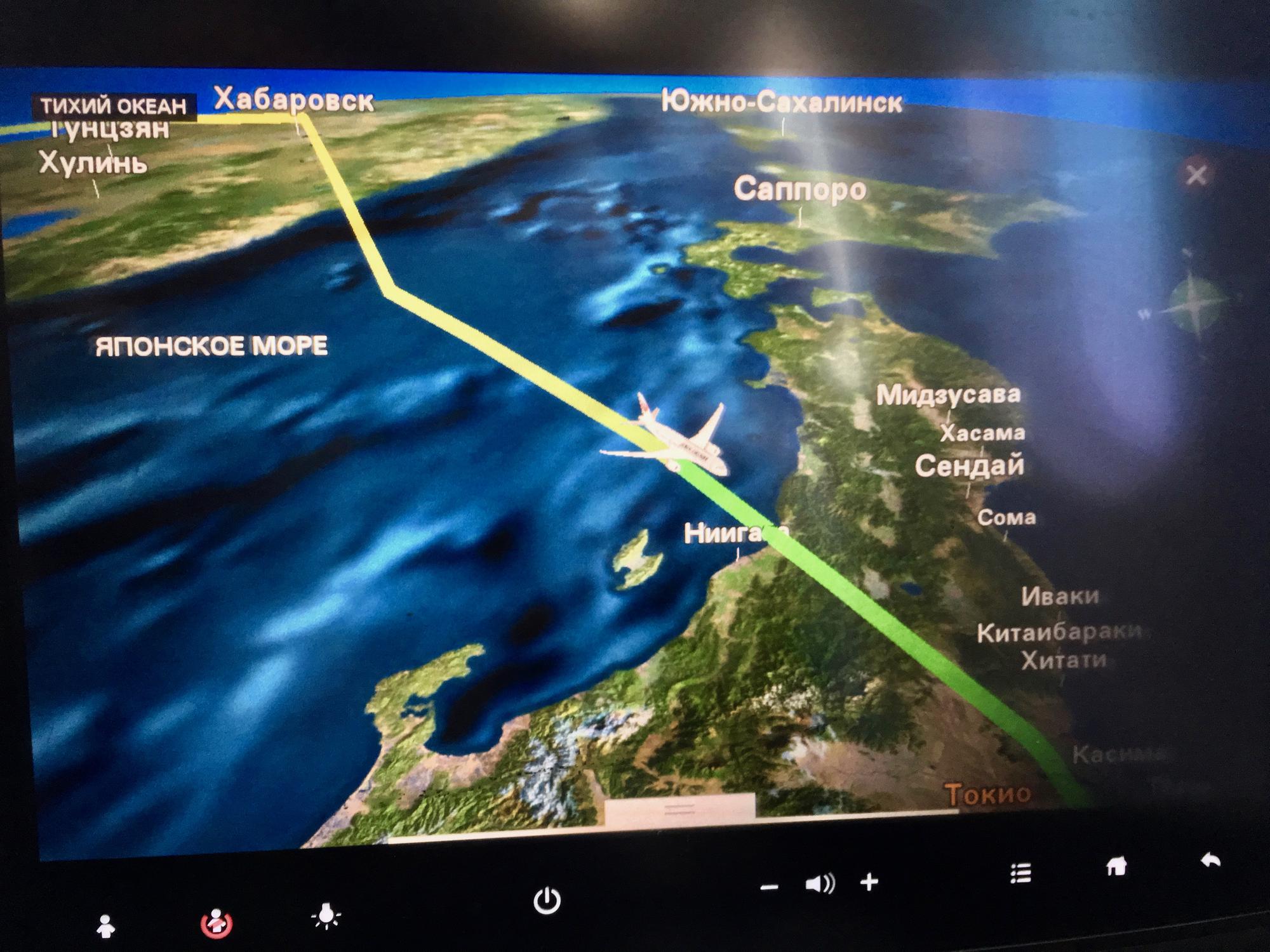 Display reports the flight is to Tokyo, but in fact, it is to Narita—city to the east of the capital. There are lots of options on how to get to Tokyo by public transport: bus or train, JR train or Keisei train, express train or regular train.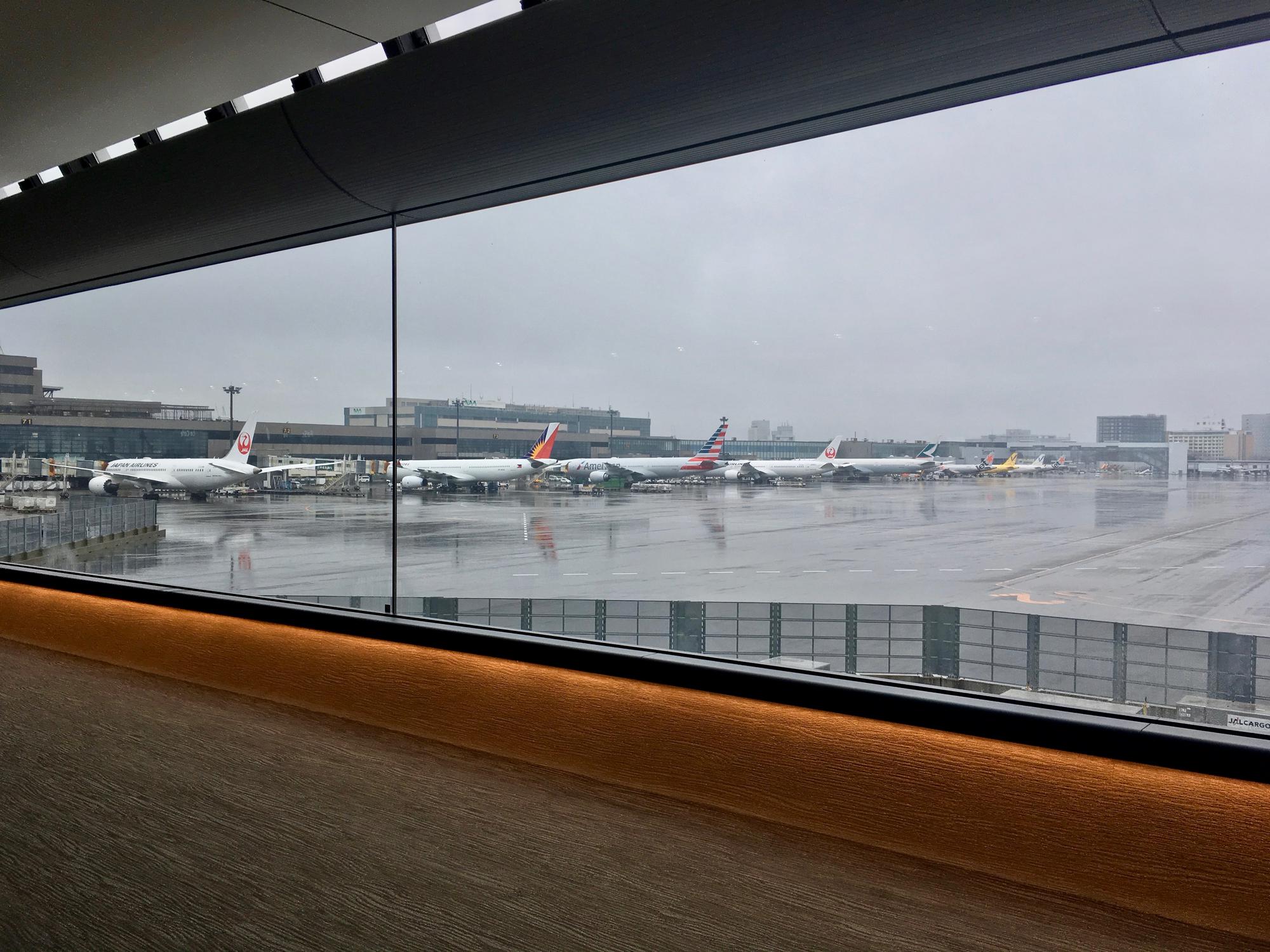 Russians need to get a visa in advance. Prior to 2017, it was not possible without a Japanese travel agency. Fortunately, since the beginning of 2017, we can apply for a visa by ourselves. If you apply at the Japanese consulate in Moscow, visa costs you nothing. The only caveat is that you can't get your passport delivered to your home then.
The application is now almost the same as for Schengen visa, but with a couple of differences: the schedule of stay is mandatory, and medical insurance is optional. You can find an example of two days of schedule of stay in a table below.
Date
Activity Plan
Con­tact
Accom­moda­tion
08 / 04 / 2017

Flight JL 422 from Moscow.

Arrival to Narita airport at 08:35

+81 3 1539 7788

Hotel Name

Okamoto-machi 1-284

Chuo Ward, Tokyo

920-0906

09 / 04 / 2017
Tours in Tokyo, train to Nikko
—
—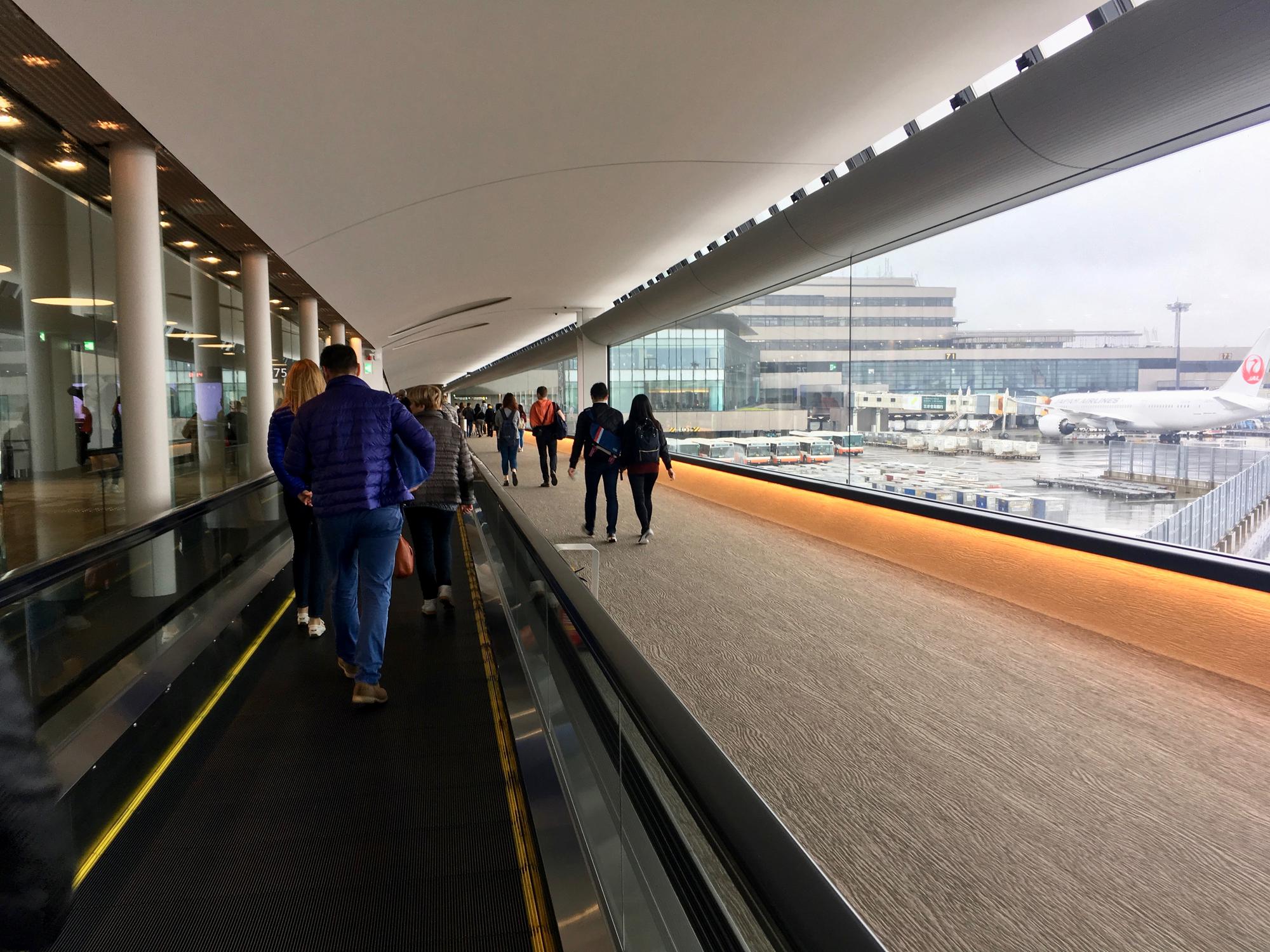 Welcome to Japan—the land of the rising sun. And early setting sun. Seriously, it's dark at 7 PM all year round.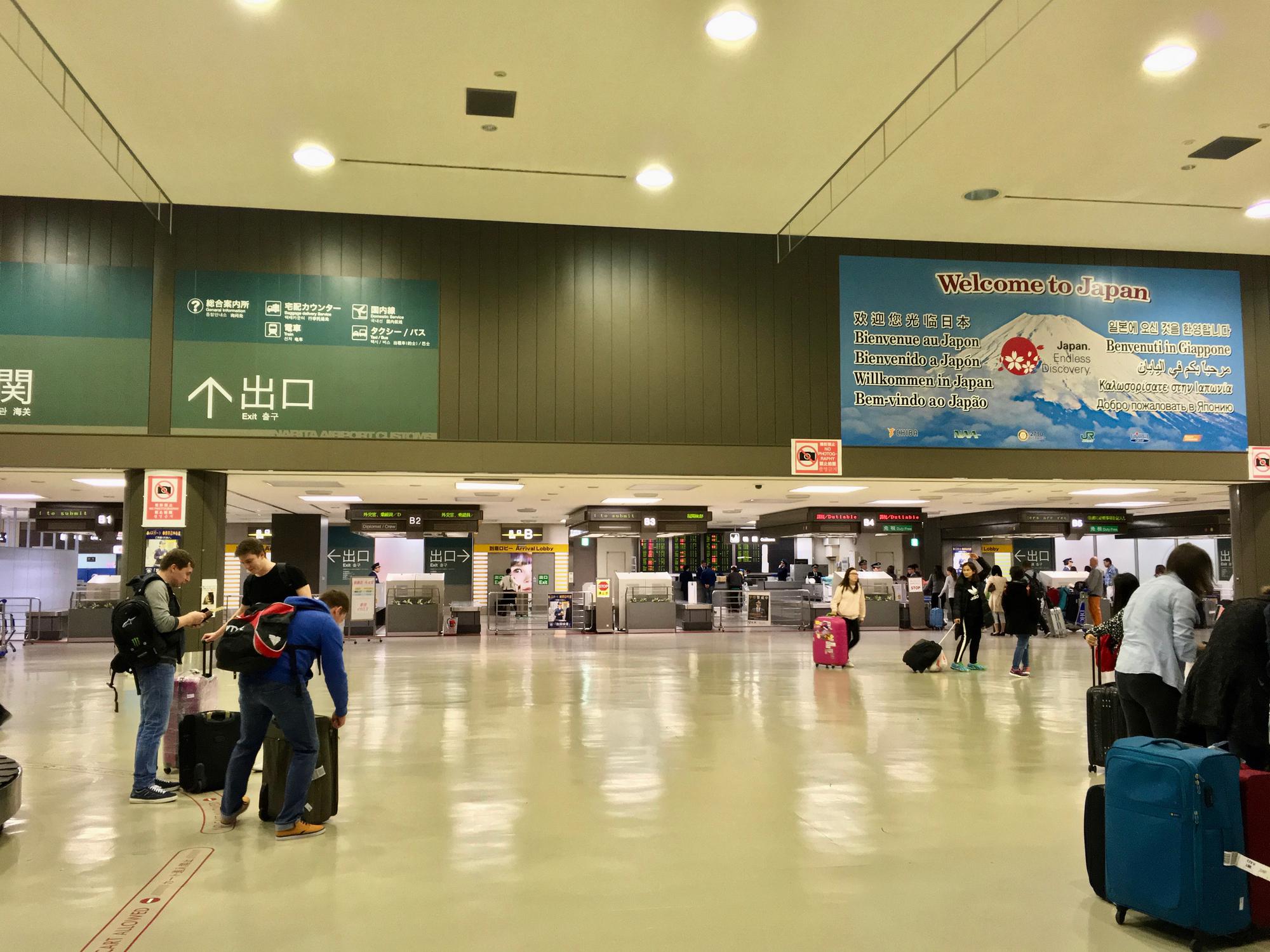 Narita airport.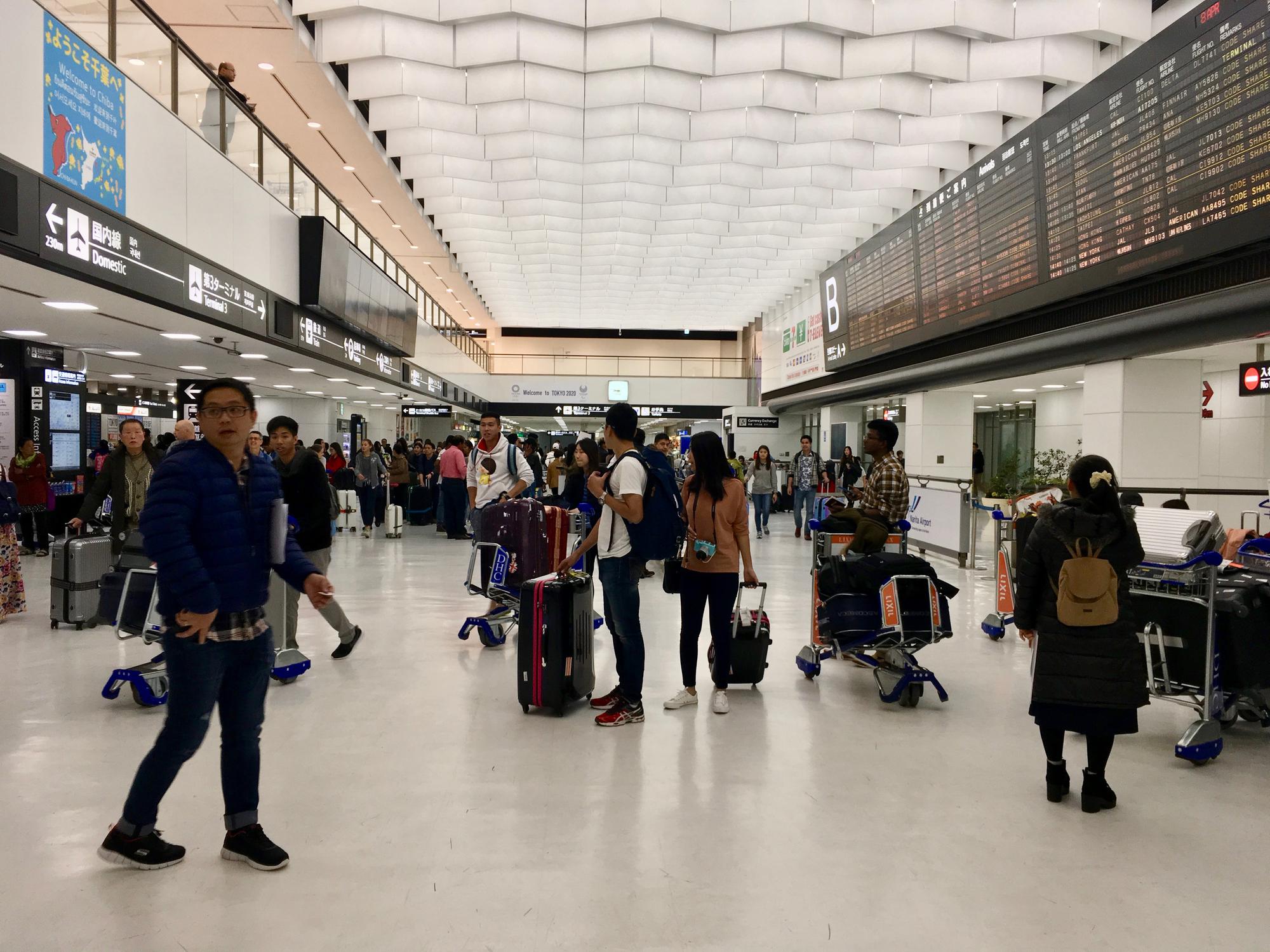 Express train to Tokyo costs ¥3000.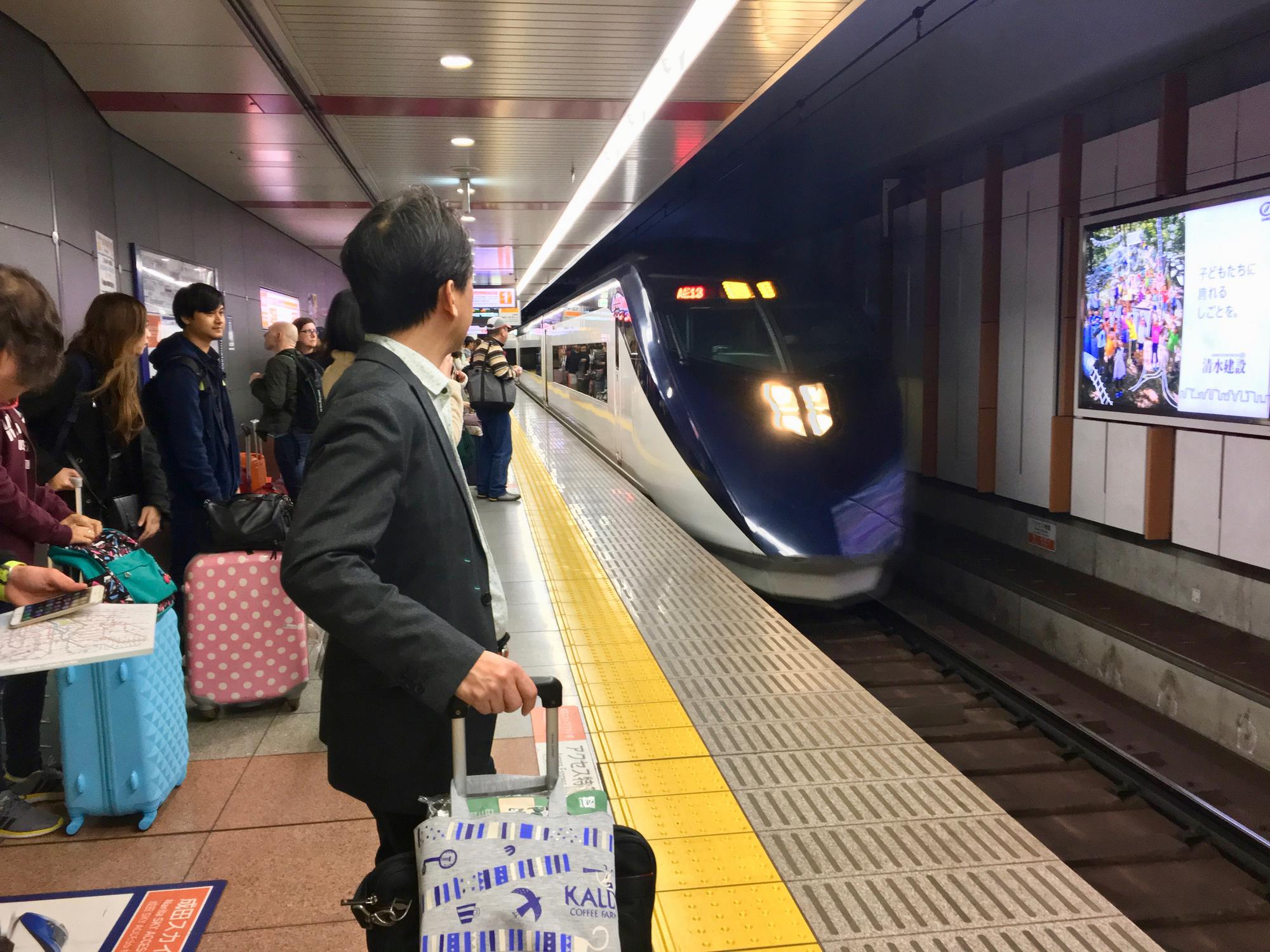 The regular train to Tokyo costs ¥1000.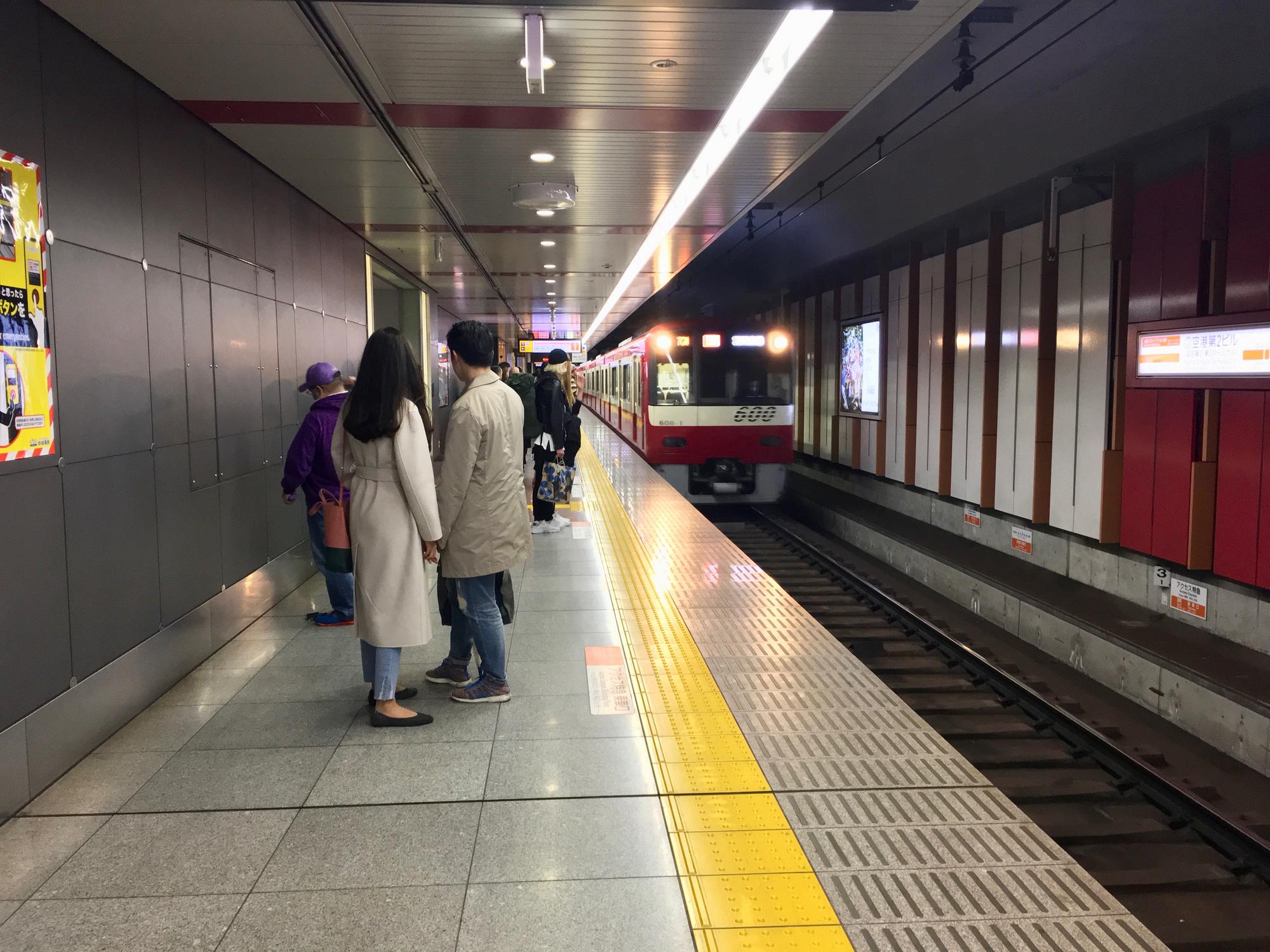 Grab handles are locked to their places, so they look symmetrical. The upper shelves see an often use by Japanese even if they are in for a few stops.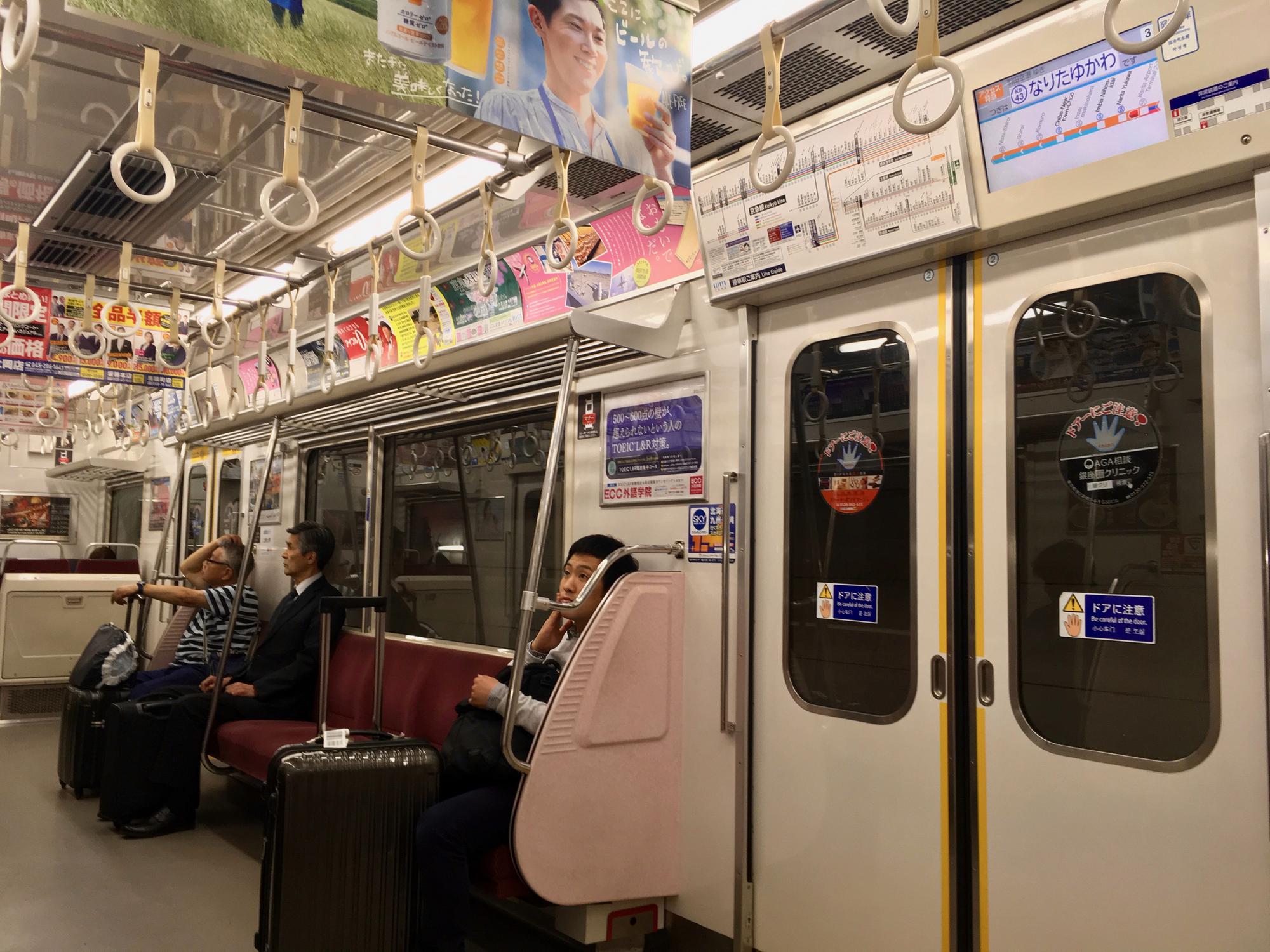 Since the regular train was picked, there are two changes en route to the hotel. If you have internet, there will be no problems with navigation at all. If you don't have it, it's best to know the time of the departure or at least the direction.
In the end, it doesn't even matter what train and what route you would take. There are two things that make up the cost of your ride: entrance and exit points. So you gonna be charged by the most optimal and the shortest route. If you have not enough money on your ticket or transport card, you can pay the difference to a man at the exit point. If you have no money at all (left a wallet at home, for example), you can ride back to the entry point and exit like you didn't go anywhere. By the way, transport card can be funded up to ¥20 000 right there at the station. Geniuses, what else can be said? Passenger has got a right to be wrong.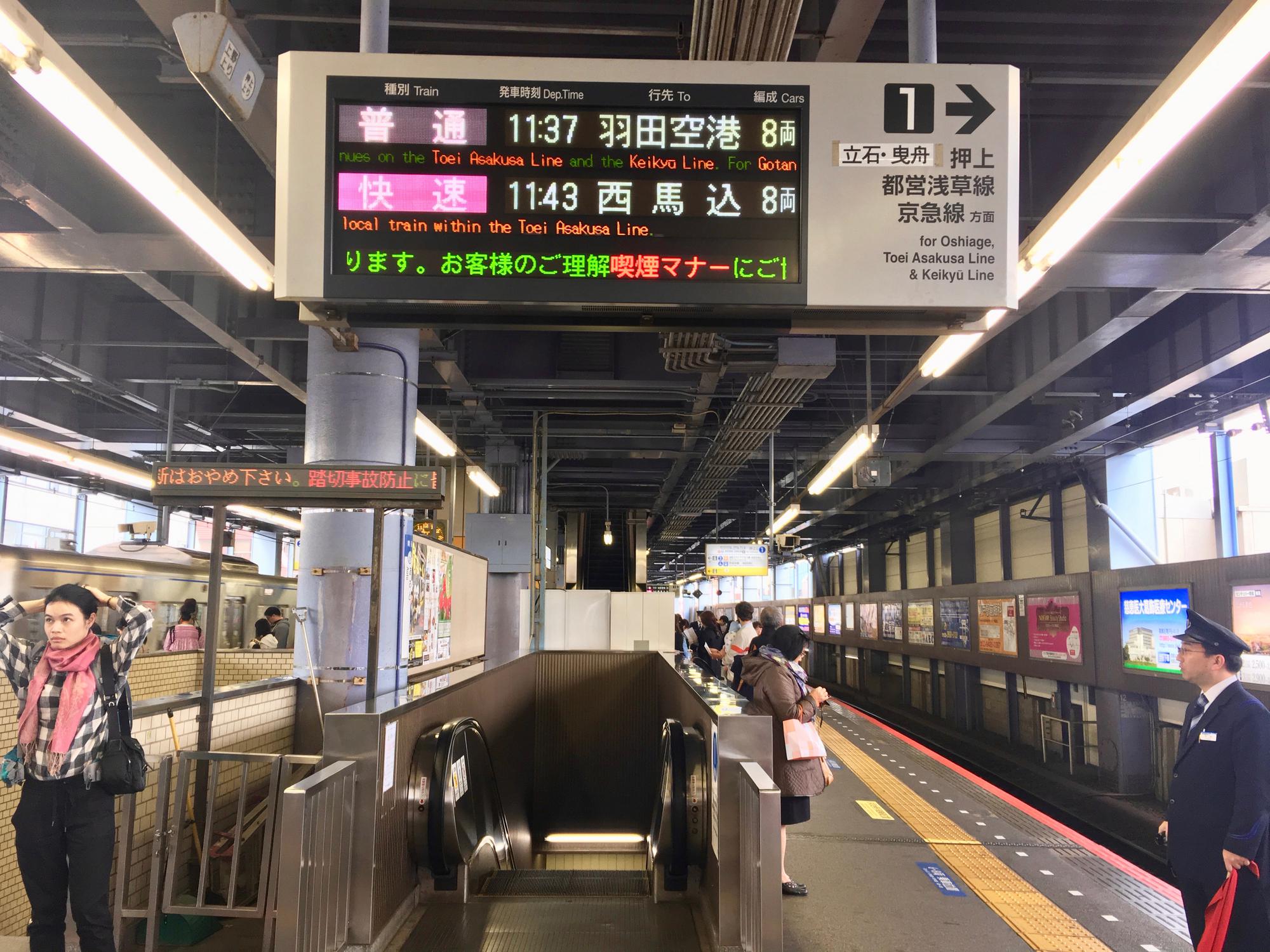 All the boarding points to the cars are signed. This one is for a train of eight cars.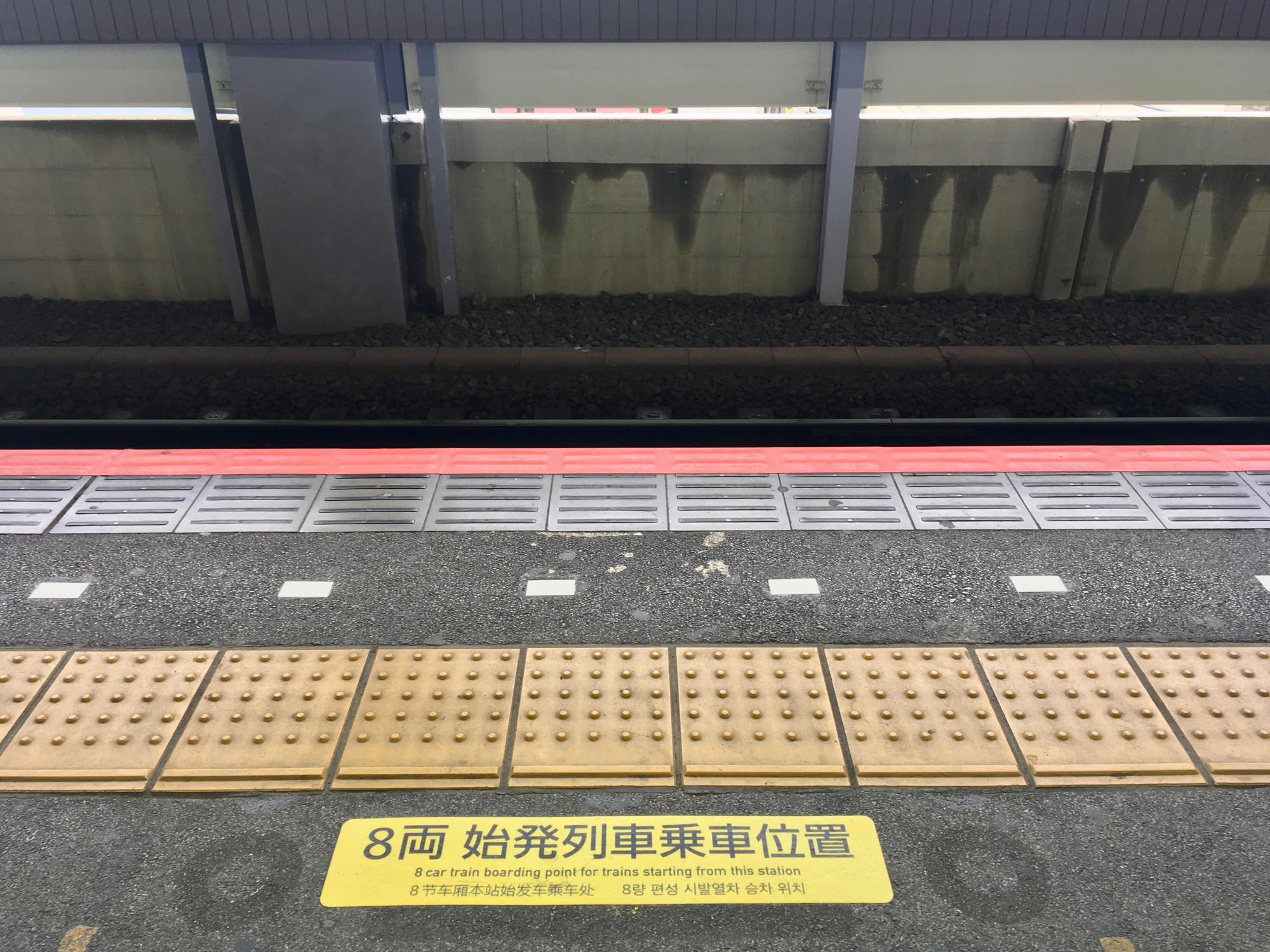 Blue sign is for a different train.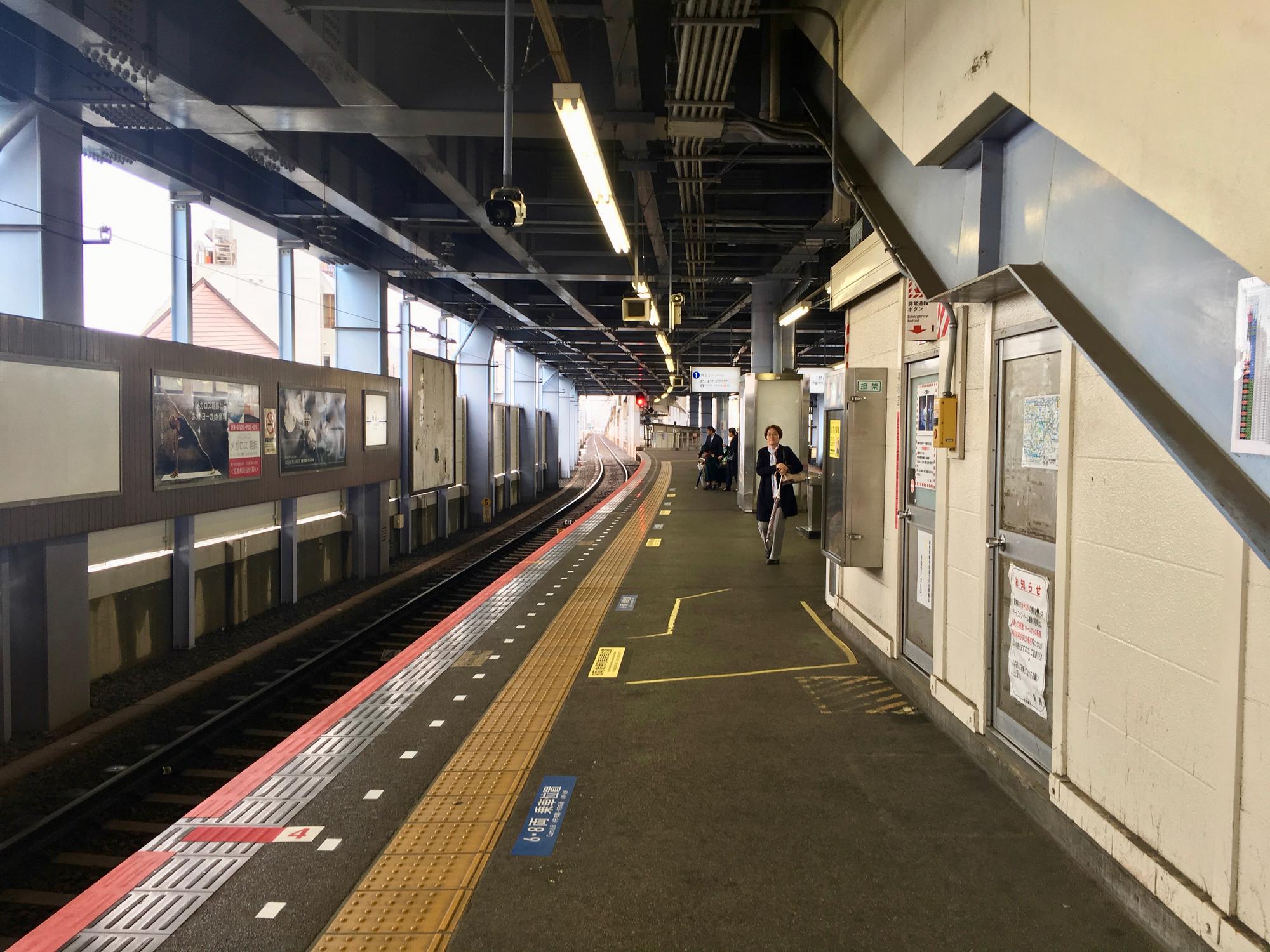 The next change. There are two schemes on the column. The stations on the upper one have hieroglyphic, latin and symbolic names. The lower one is the metro map. Yeah, there are lots of lines. There are different railway companies as well. It is cheaper to pick just one for a single ride because it's one entrance and one exit this way. You are charged when you change railway companies. When you use apps like Apple or Google maps for directions, they suggest the cheapest and fastest options mixed, so double-check.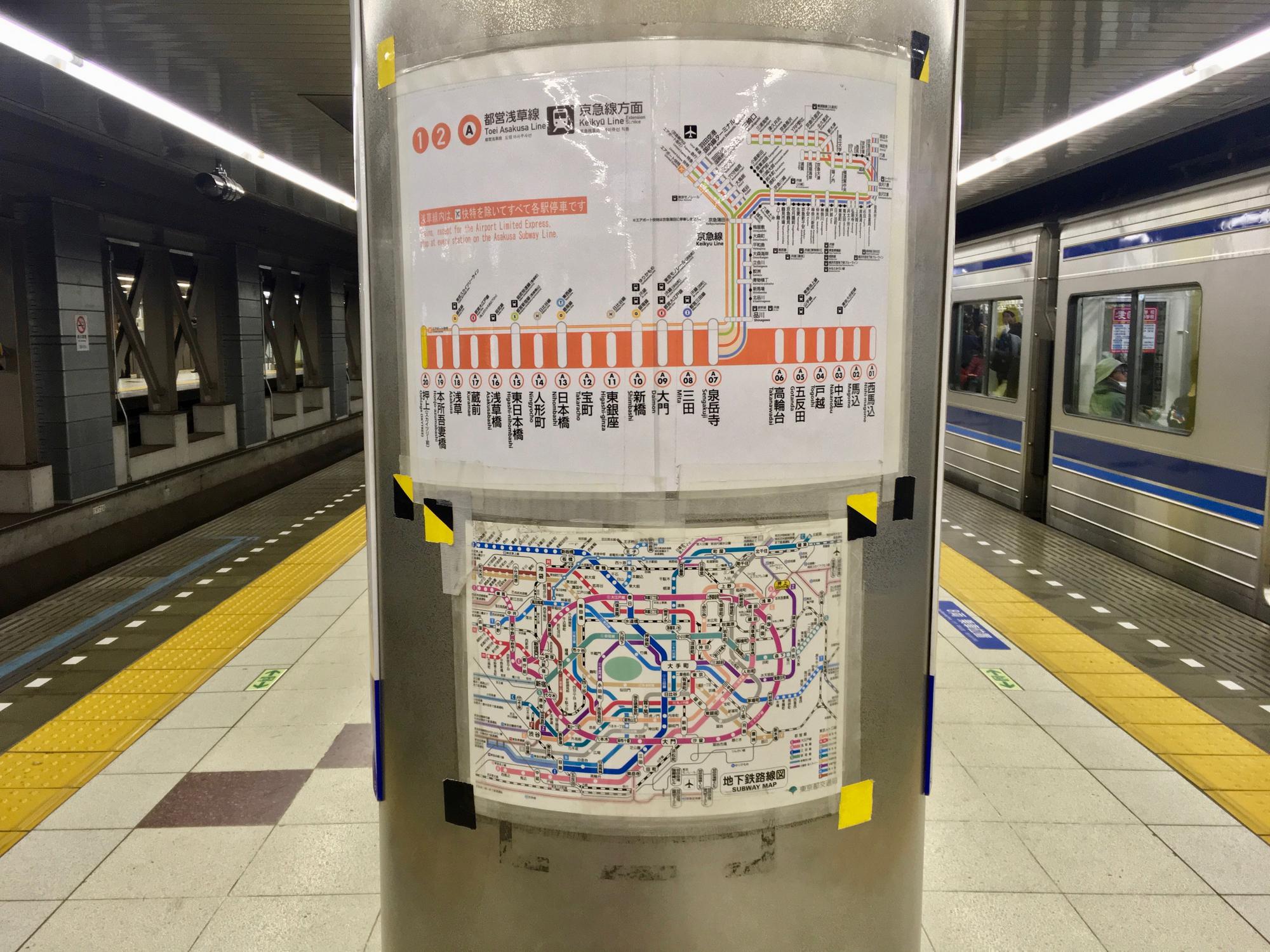 Railway station.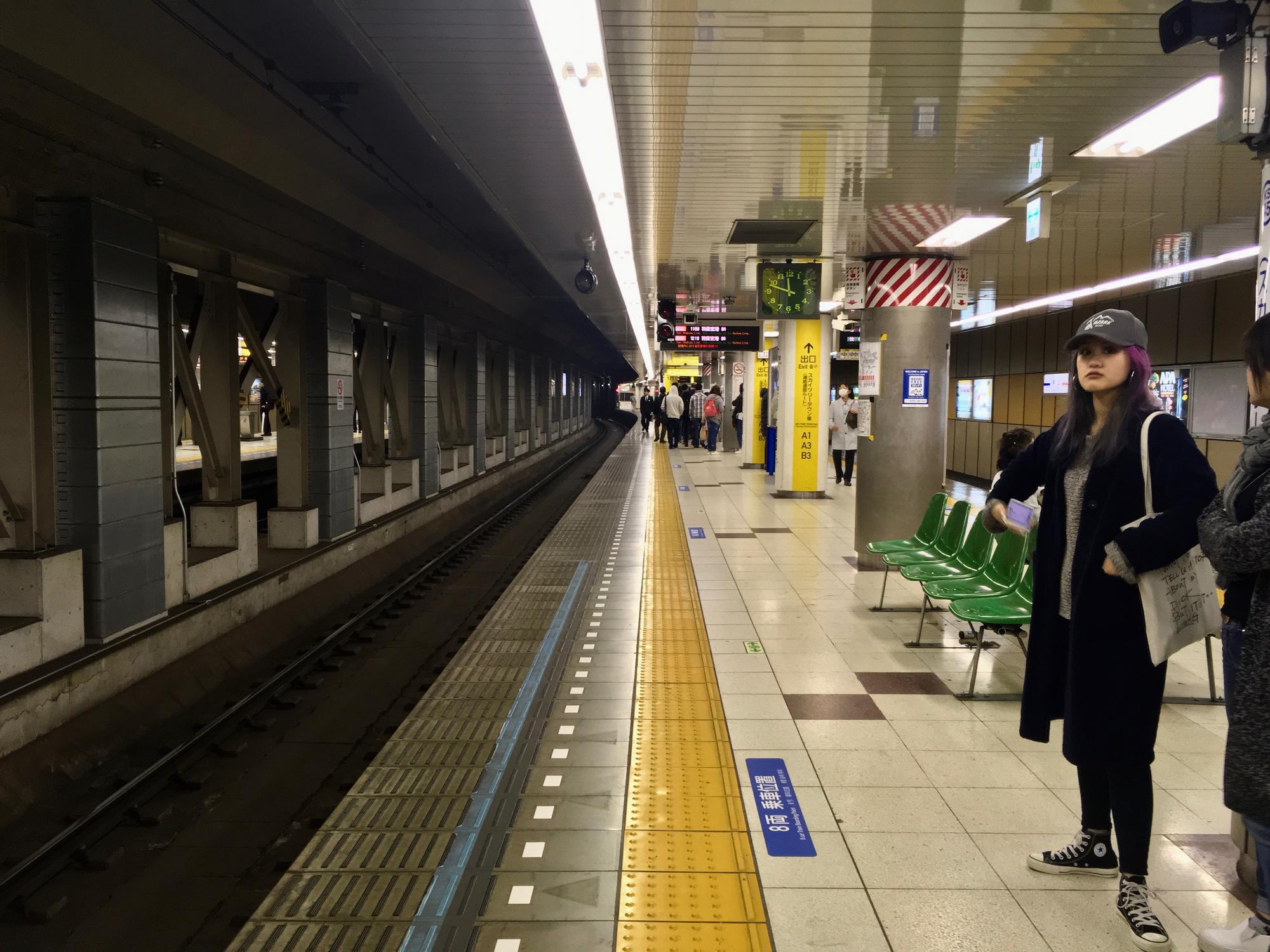 Boarding points to the cars are really opposite the signs on the floor.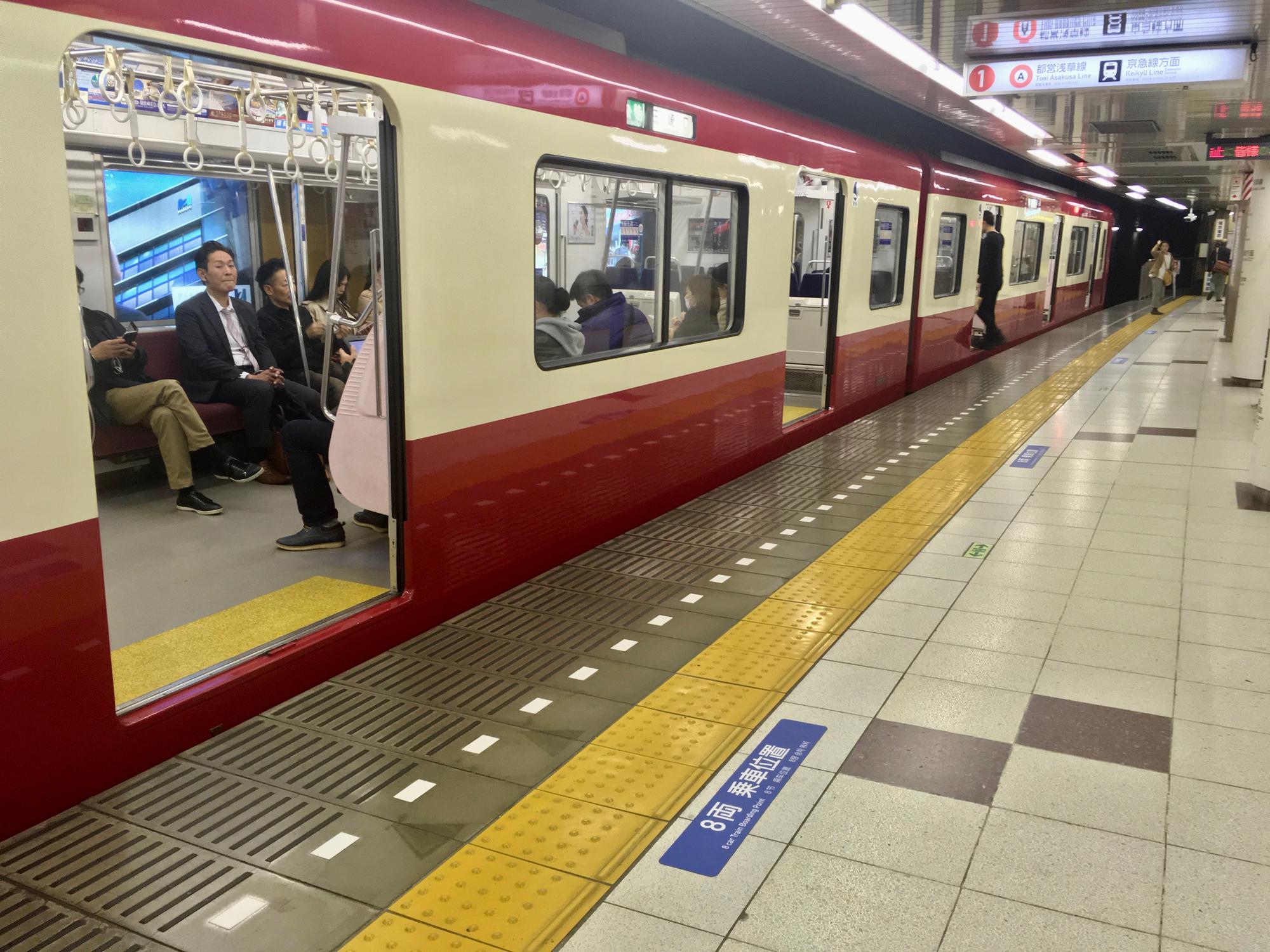 Name of the station on the column. It is time to practice Japanese.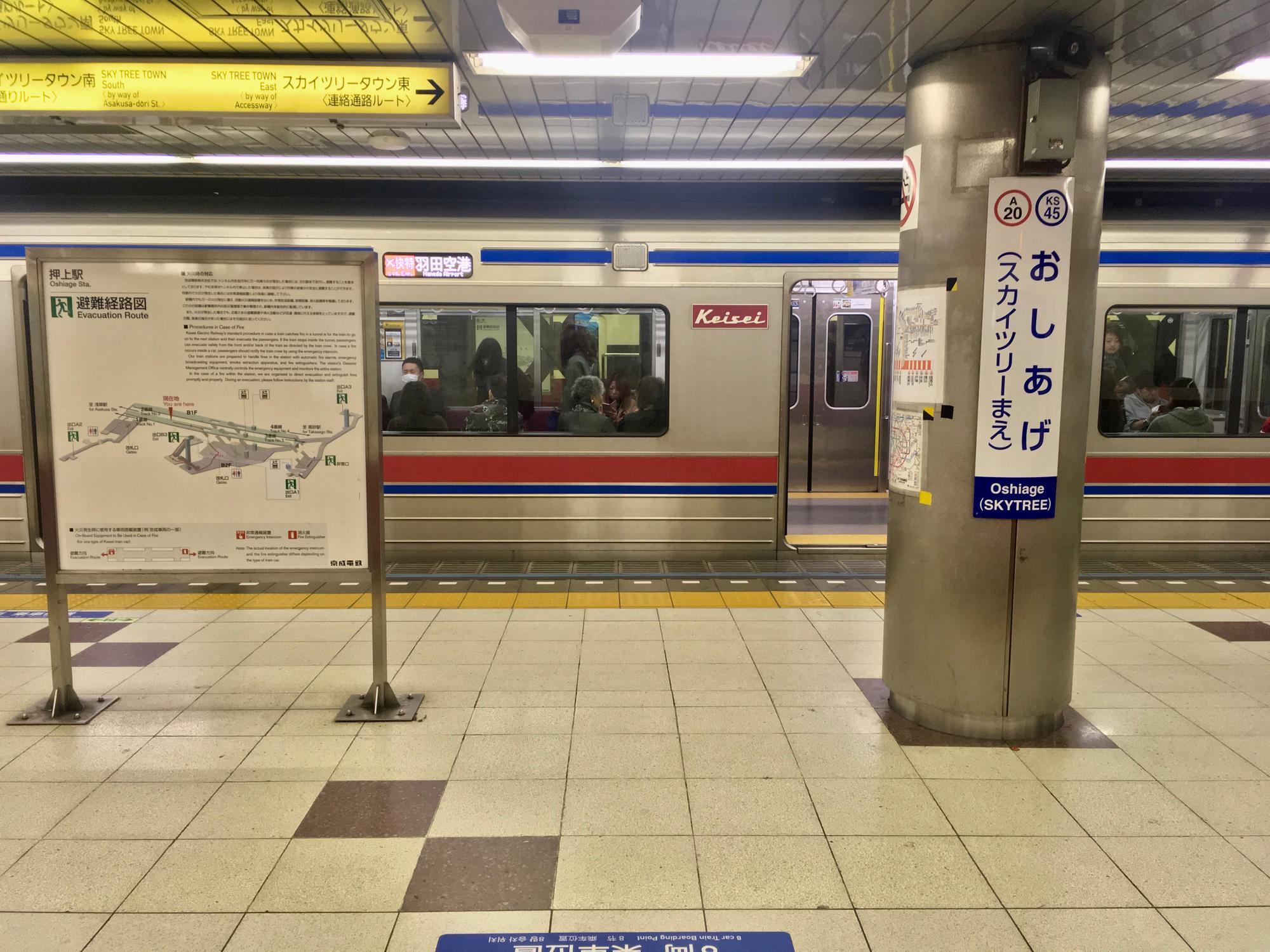 You can get Pasmo rechargeable contactless smart card from this ticket vending machine. There are also vending machines with Suica cards. Other parts of Japan have their own card analogs. What unites them is that they all can be used all over the country. What can you do with a smart card? Pay the fare by touching the ticket gates, for example. It's also gonna be your bank card replacement in Japan. It's better to get Pasmo or Suica right in the airport before your first use of public transport, so you don't need to look up your destination point in the table on the right side of the picture.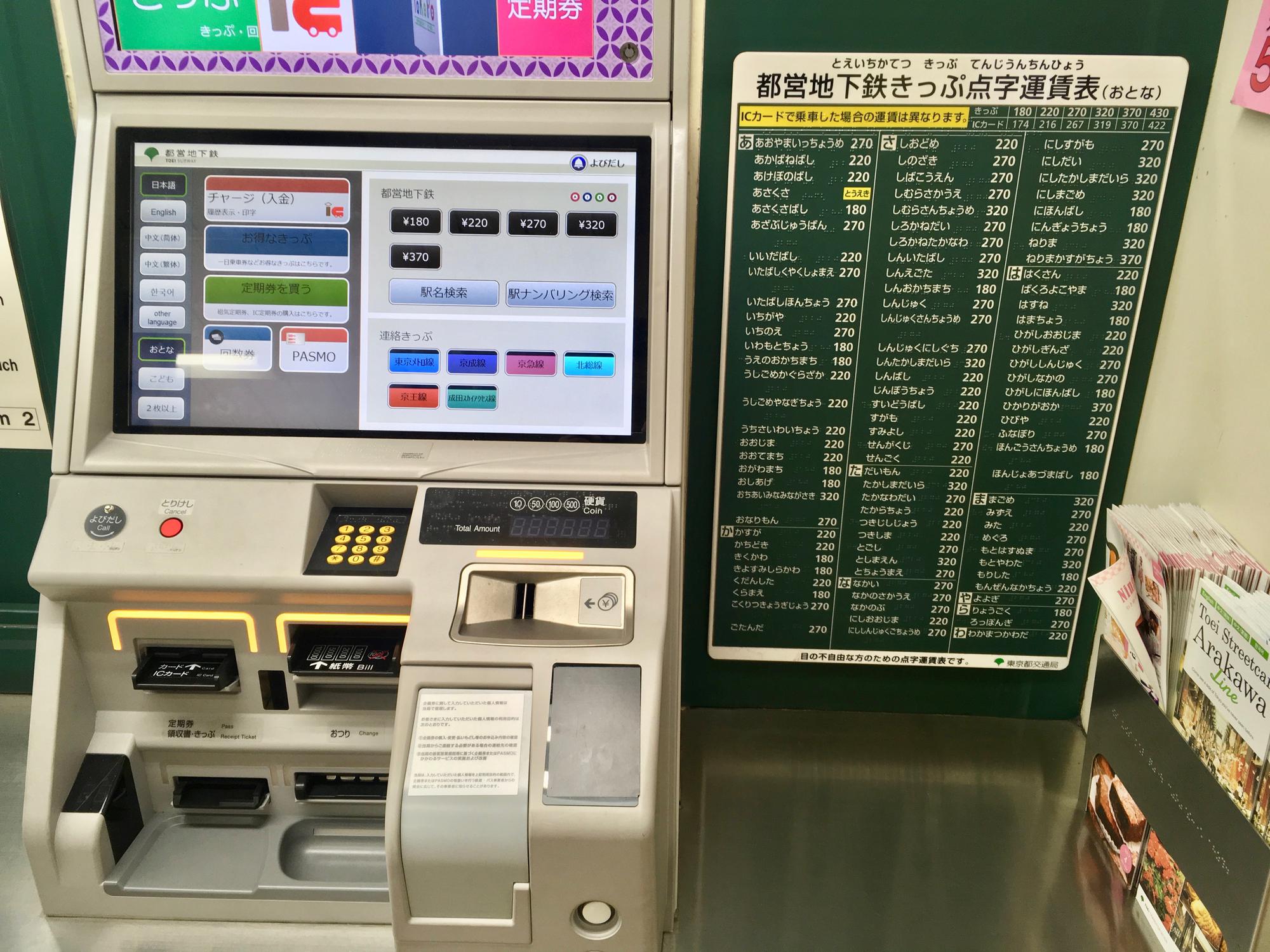 There are magazines and newspapers in every convenience store. Copy machine, printer, coffeemaker, tables to eat, free WC and maybe something else are also can be found.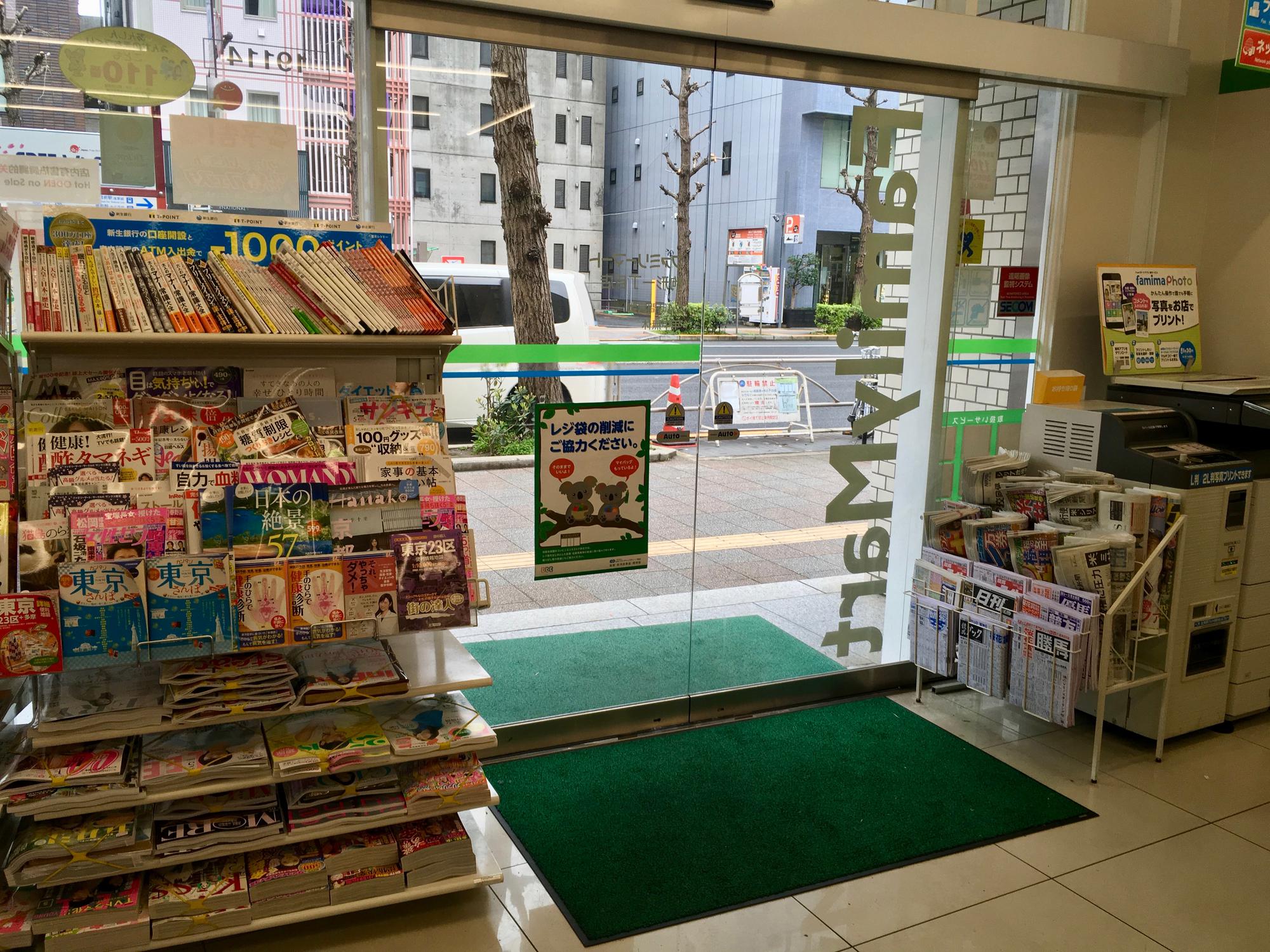 It's time to finally take a look at the streets.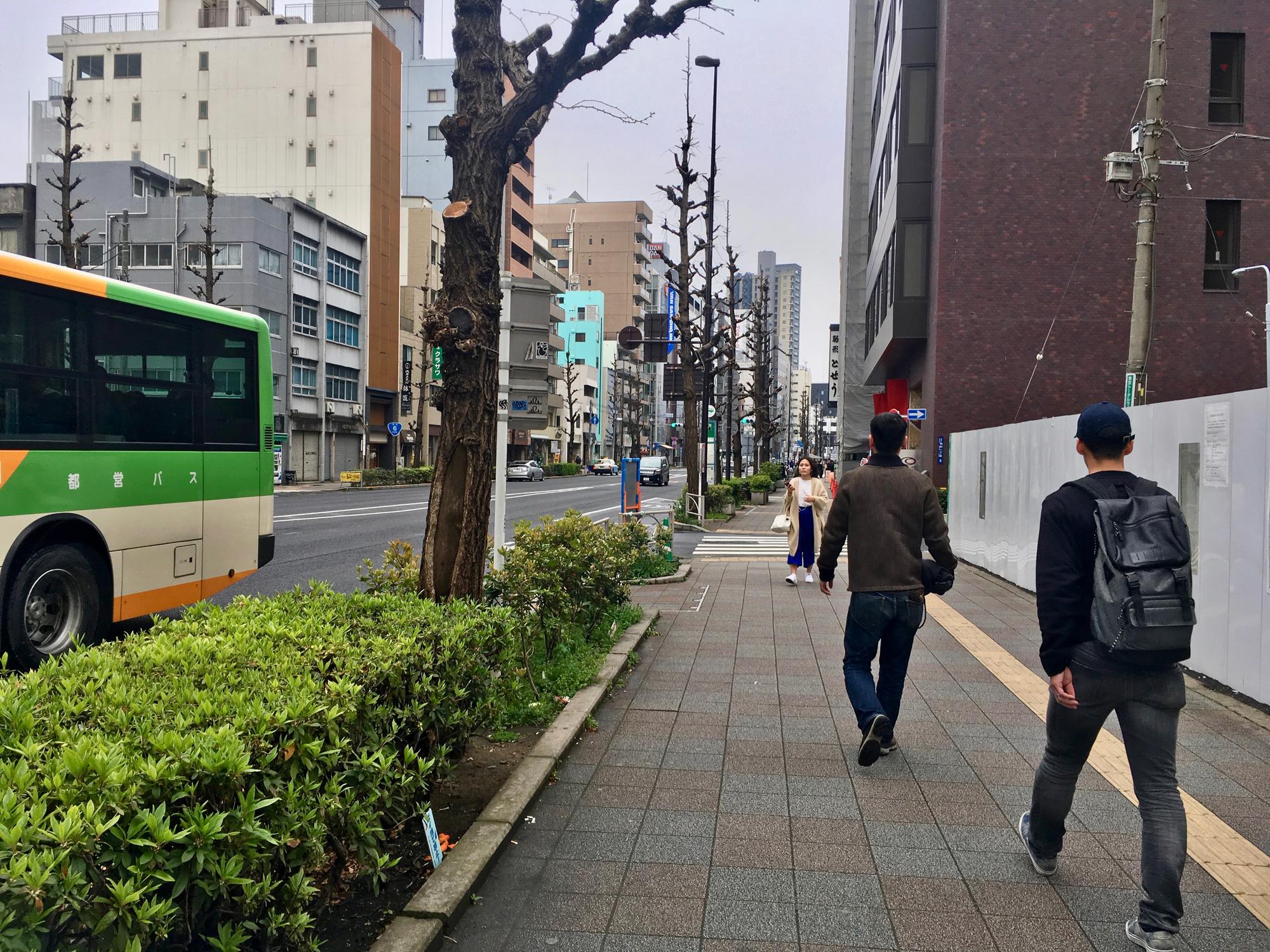 And the roads.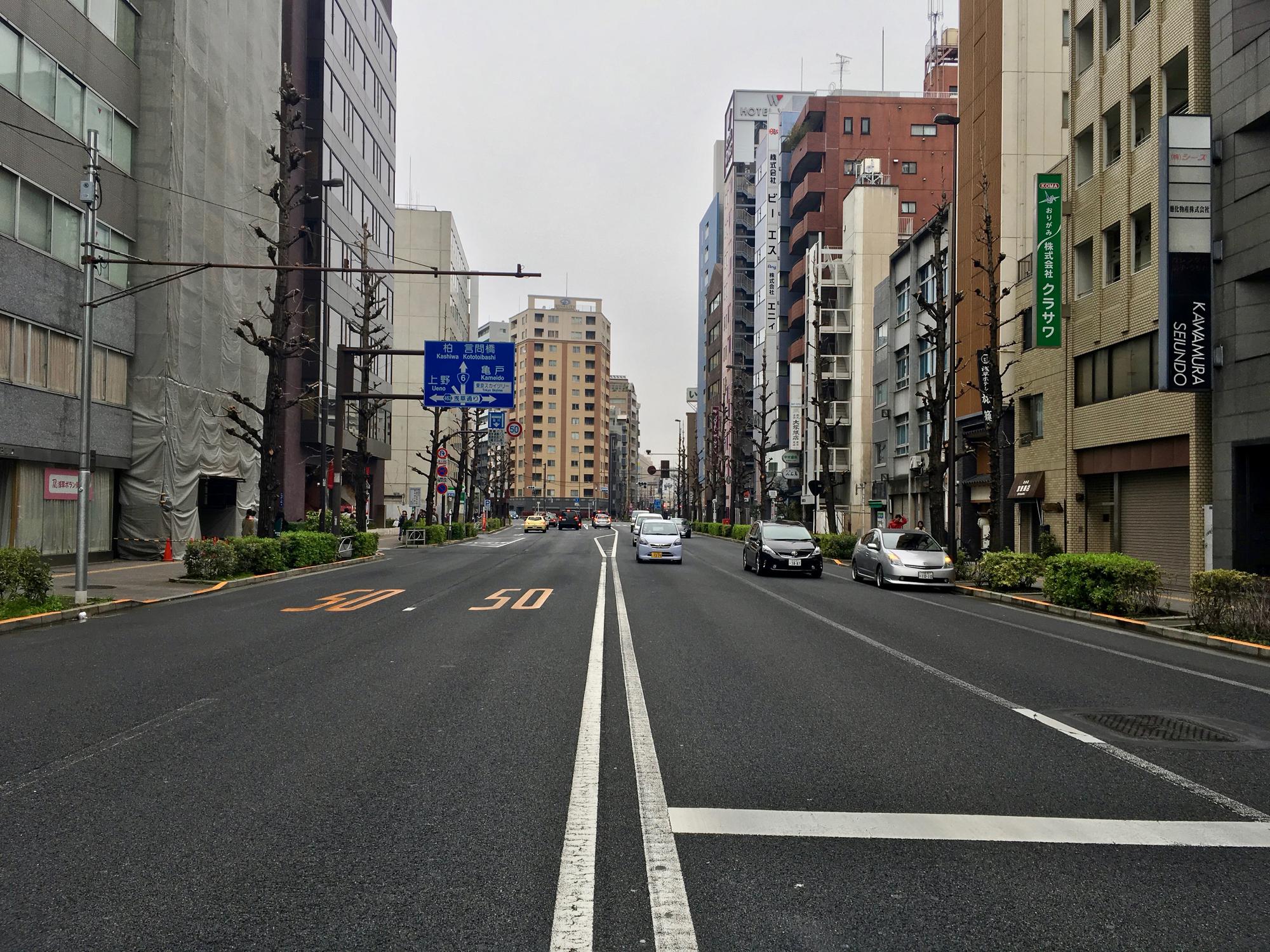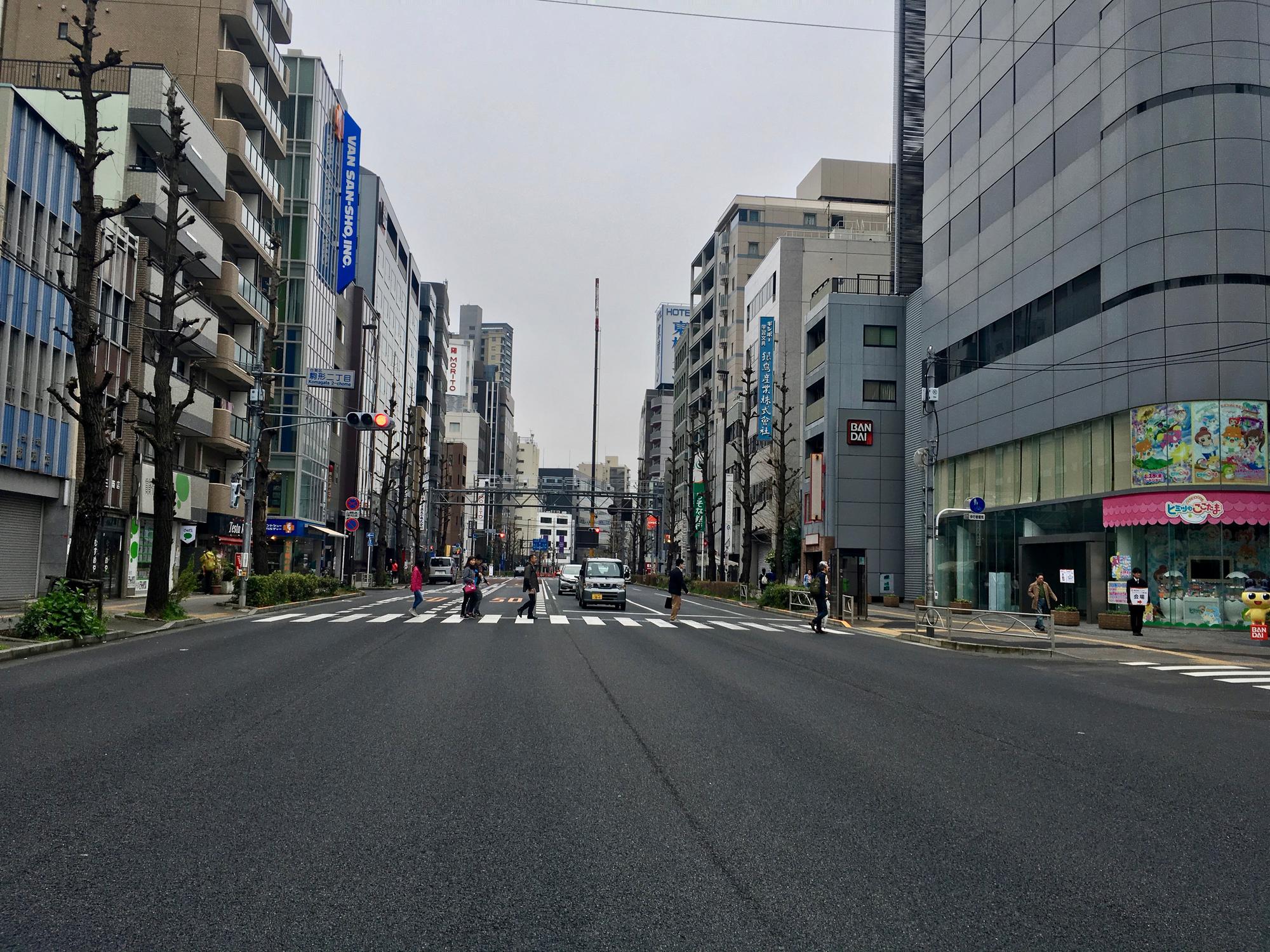 If you pull in your belly, you can squeeze between the houses.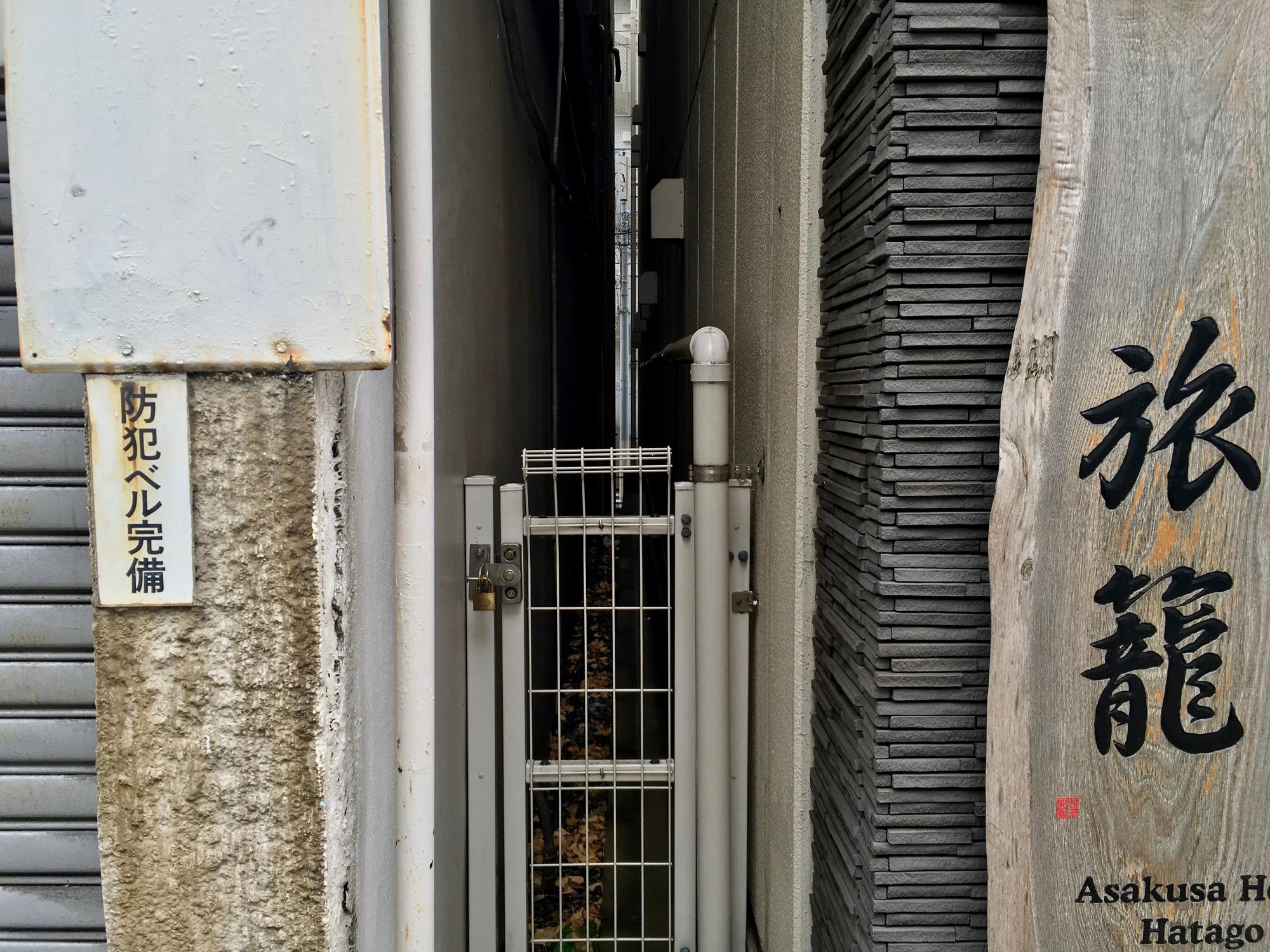 Signs at the intersection.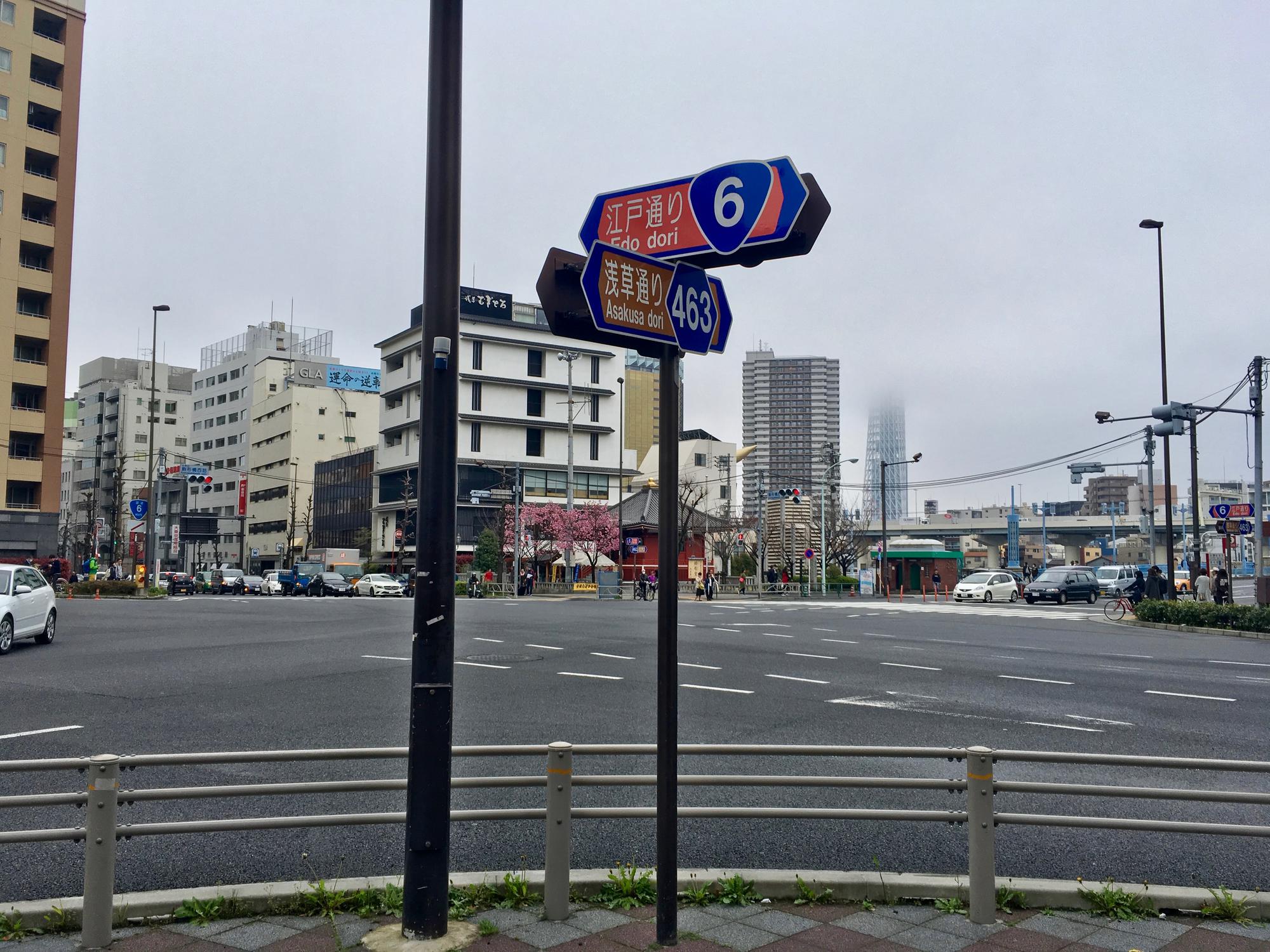 The road can be crossed in any direction.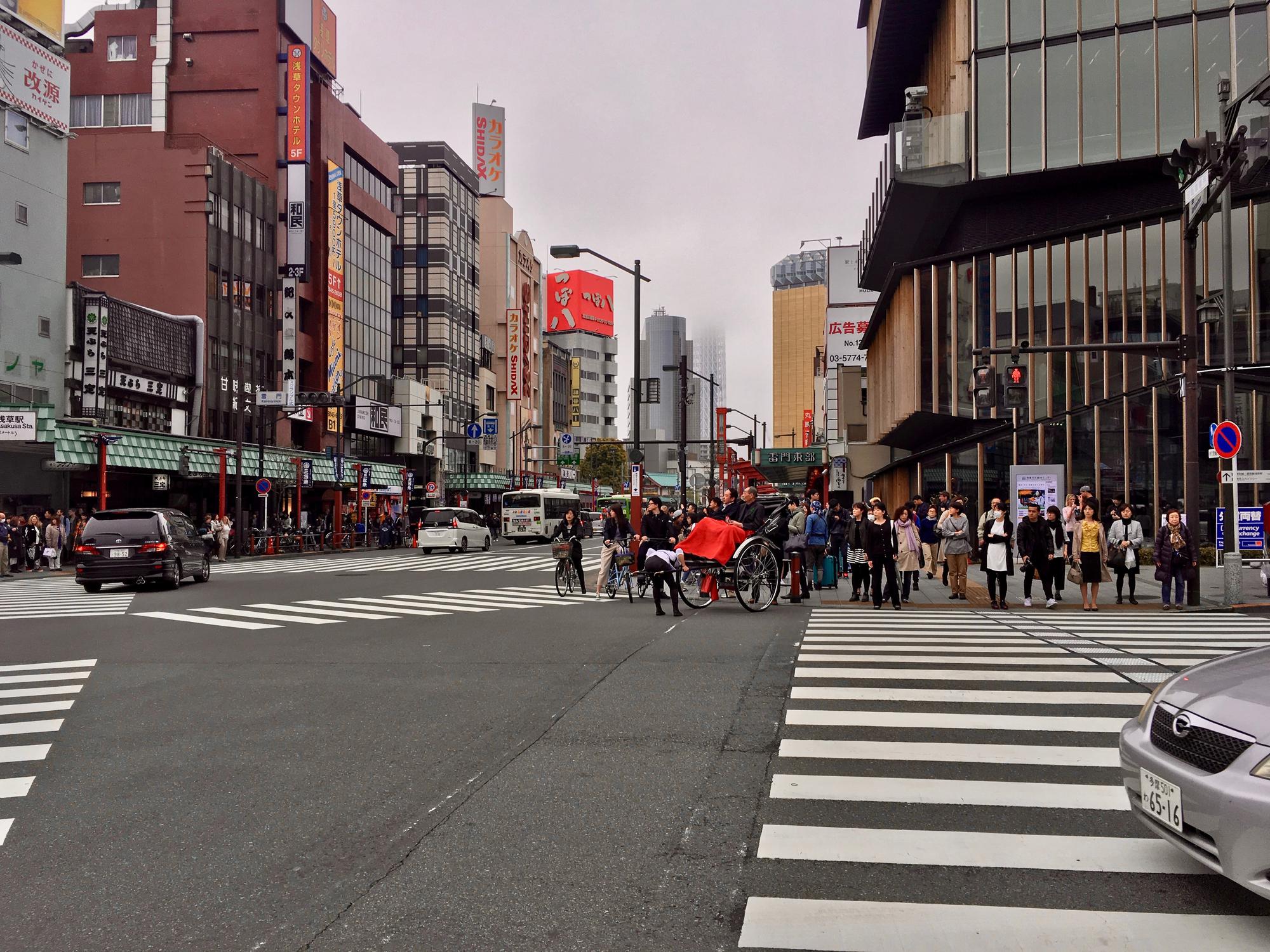 Overcrowded touristic place.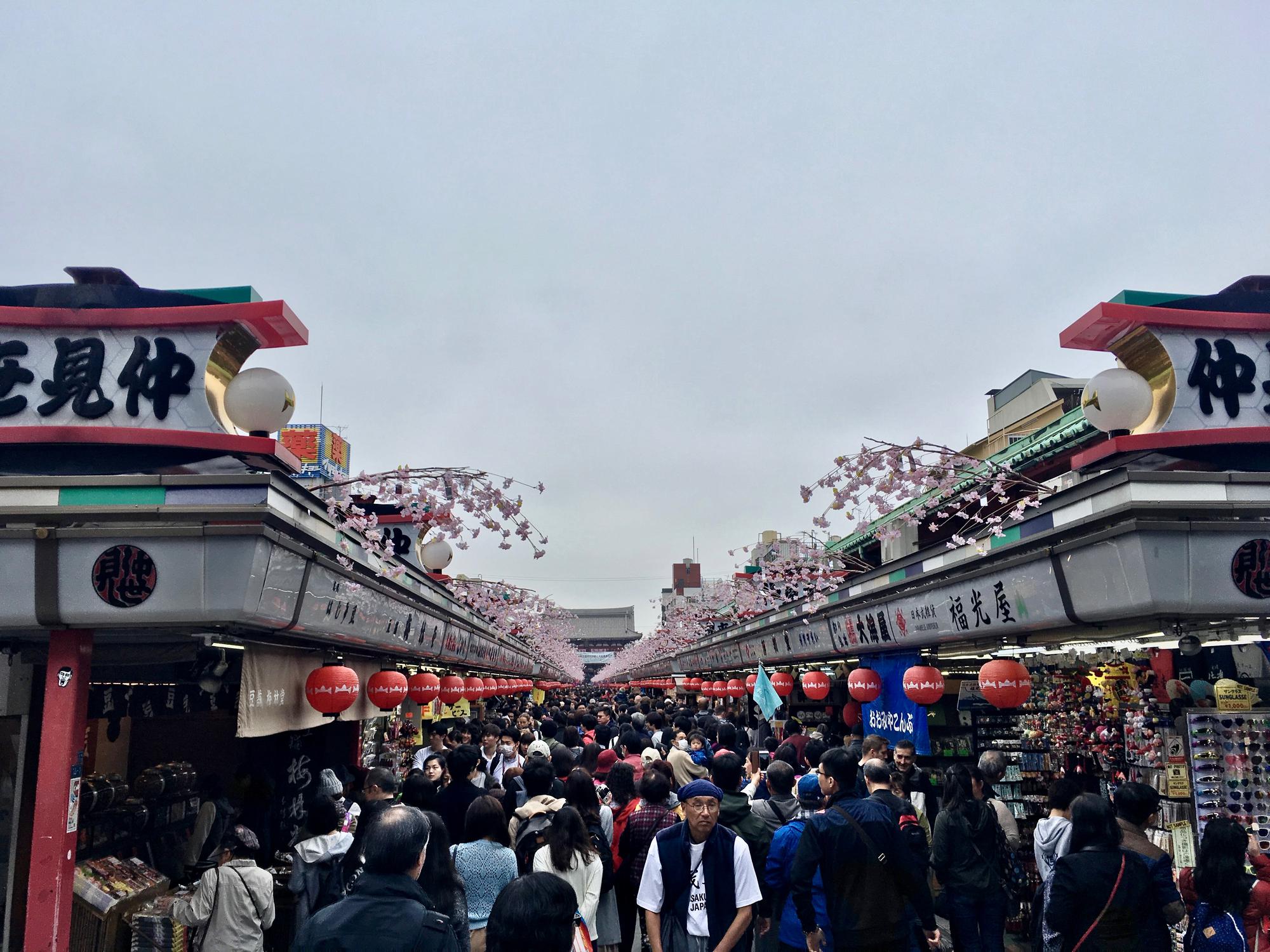 Cherry blossoms. April is an ideal time to see it in central Japan.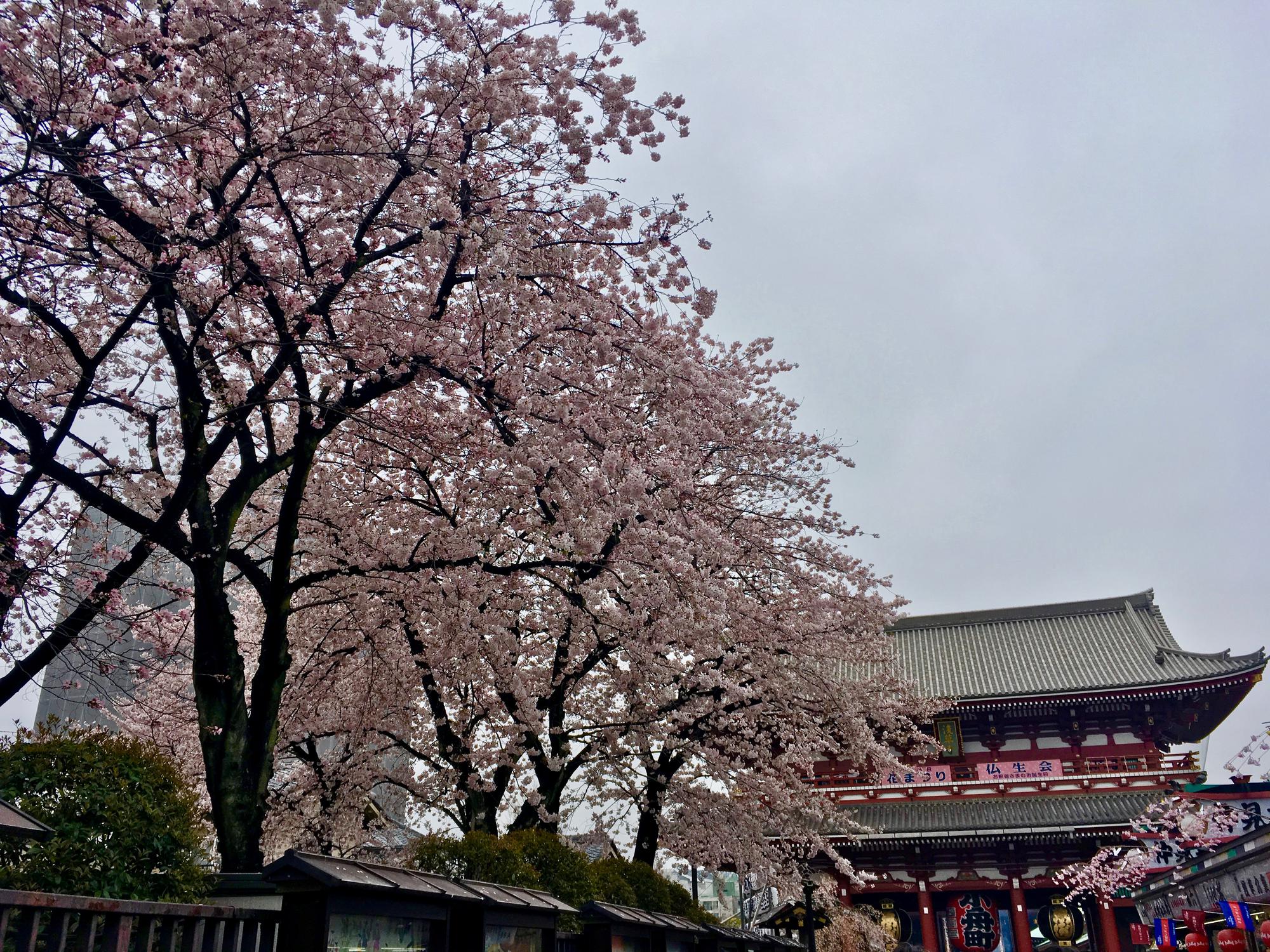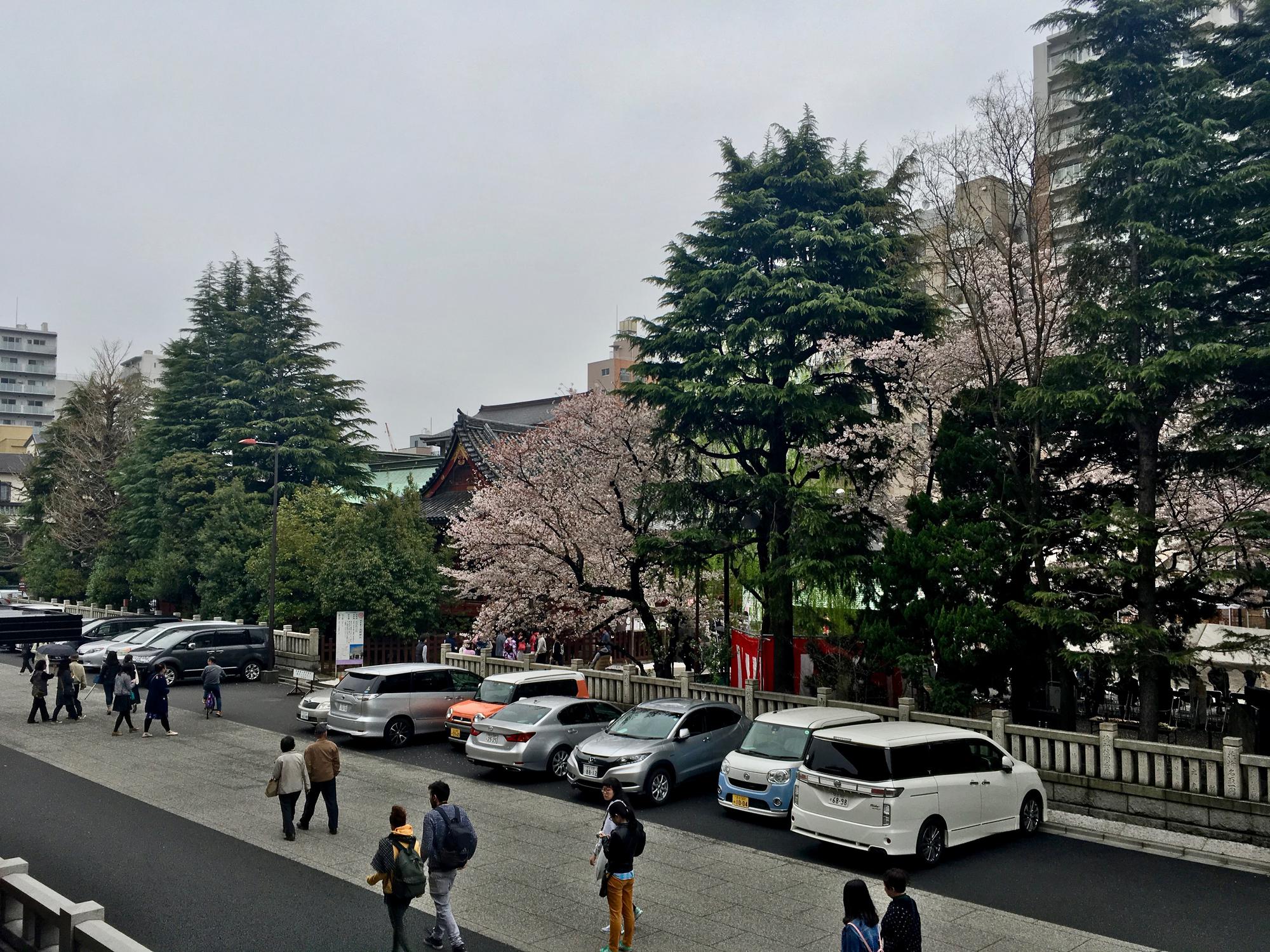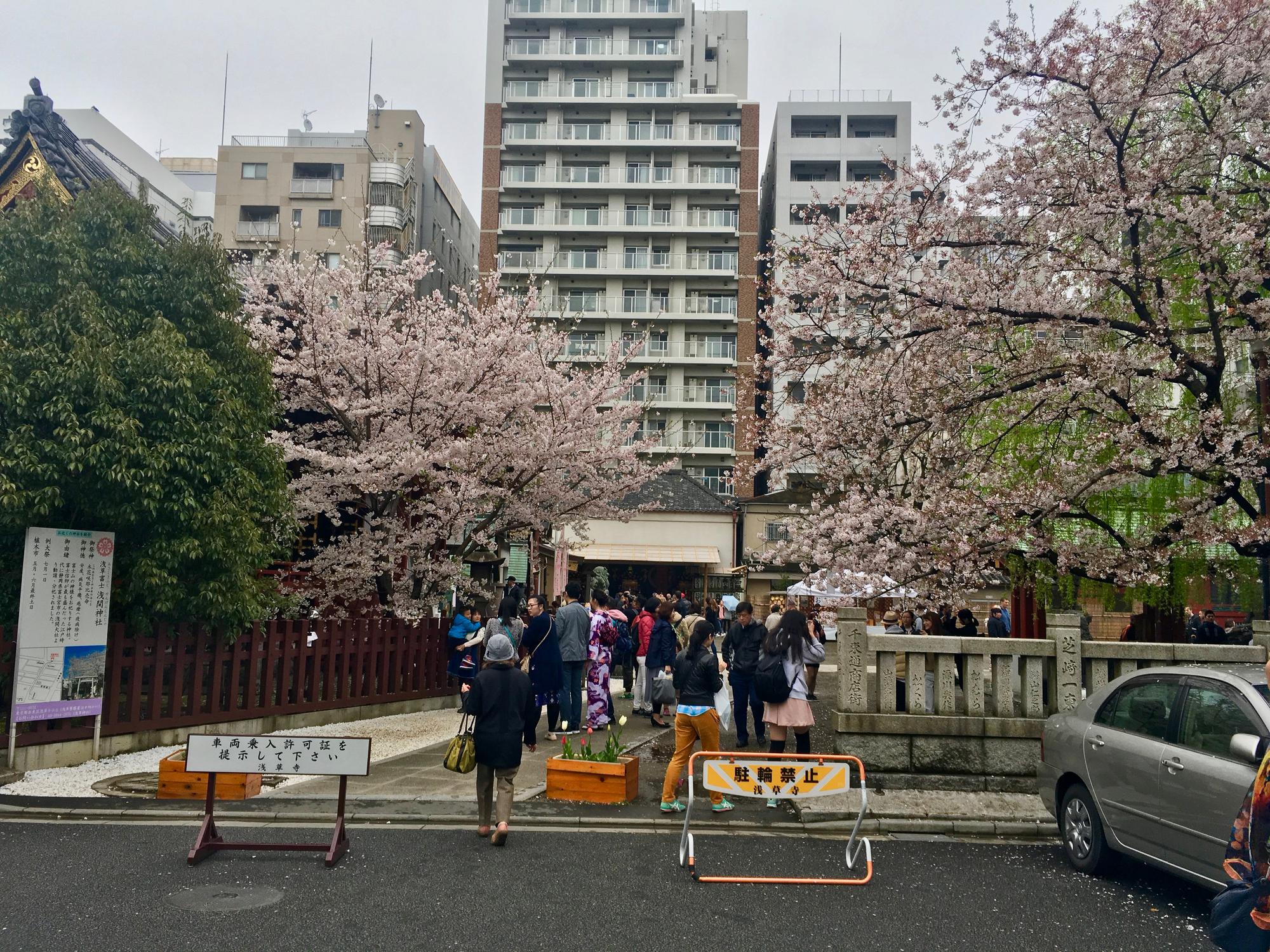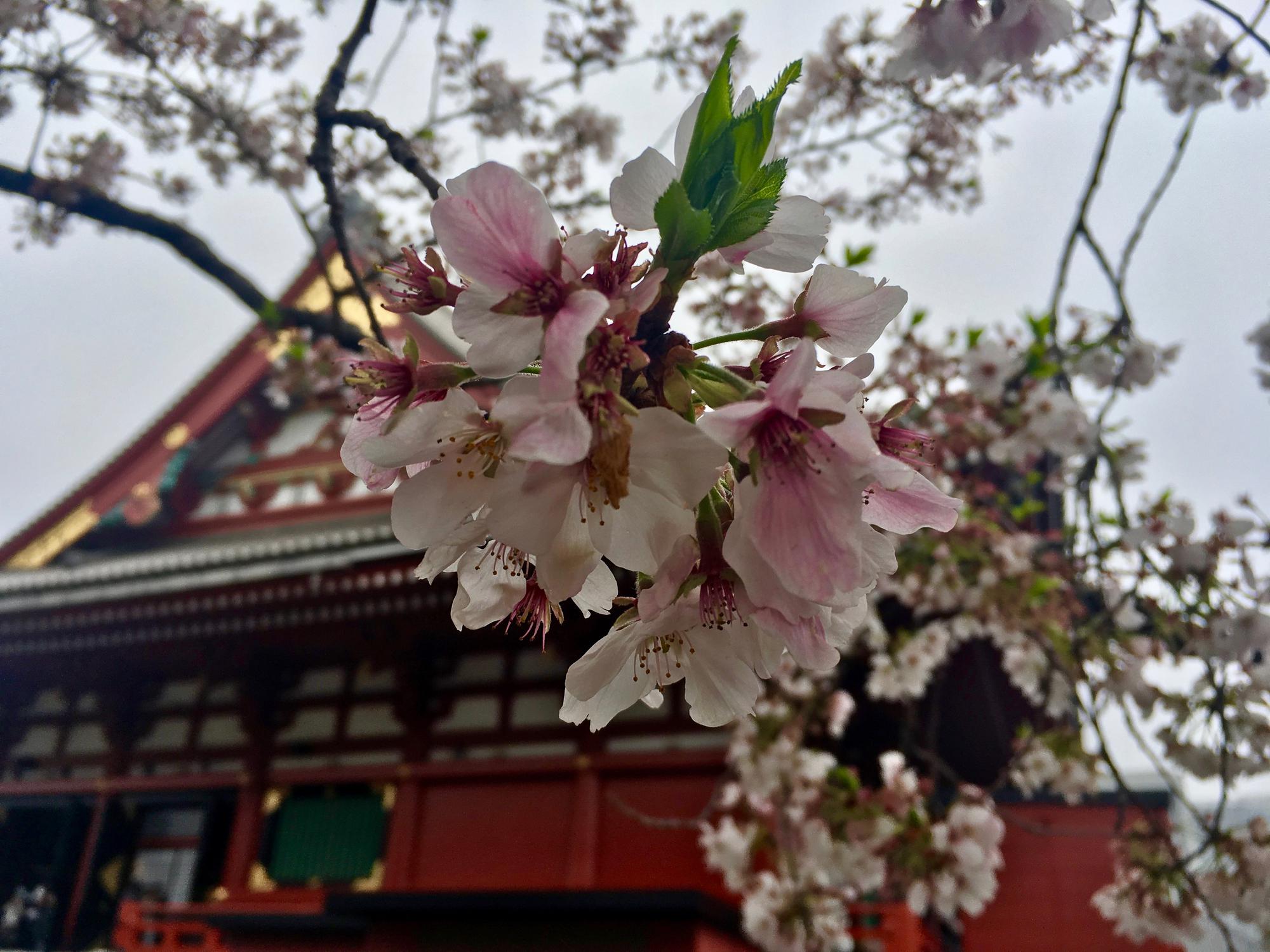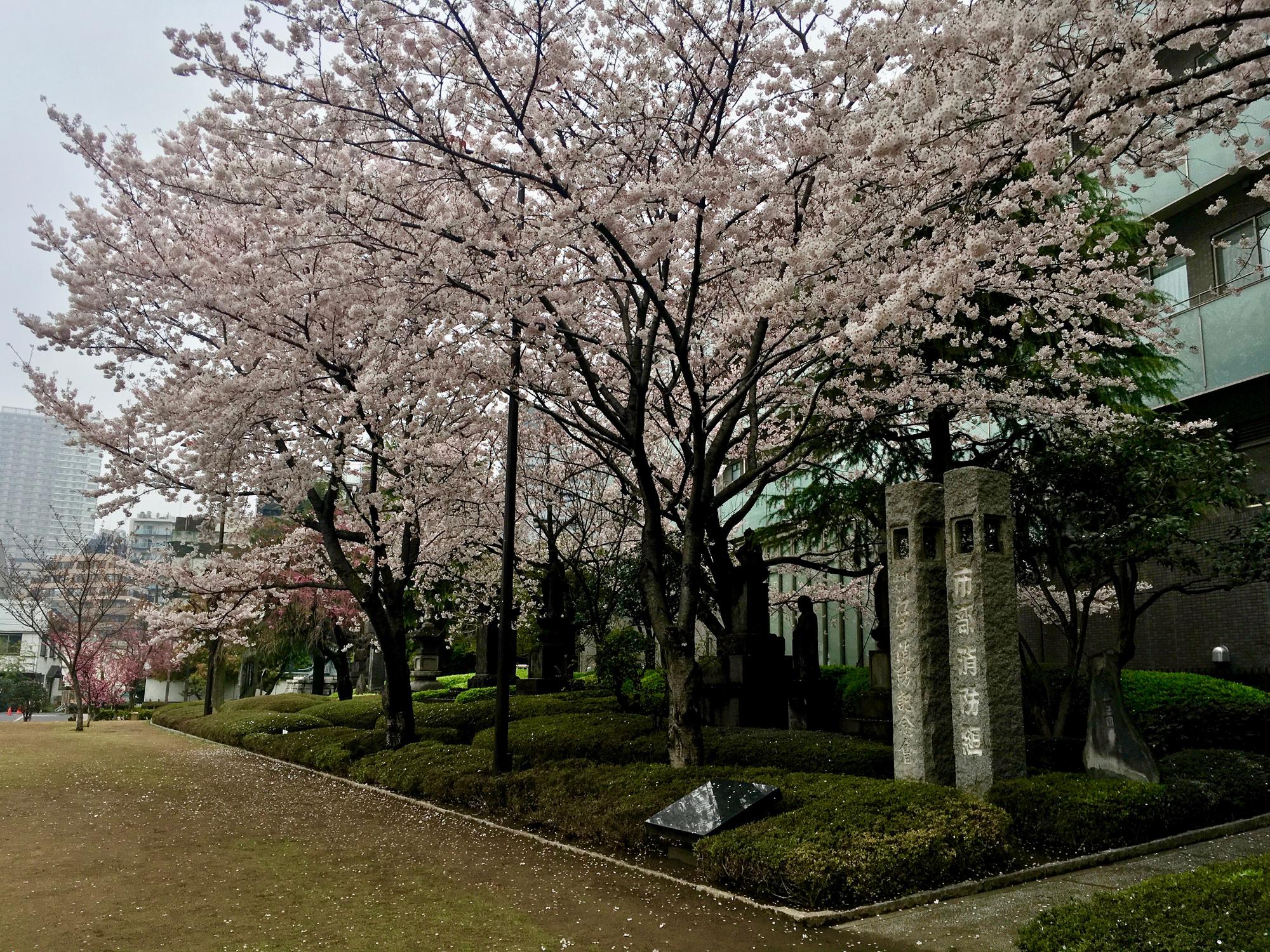 Temple.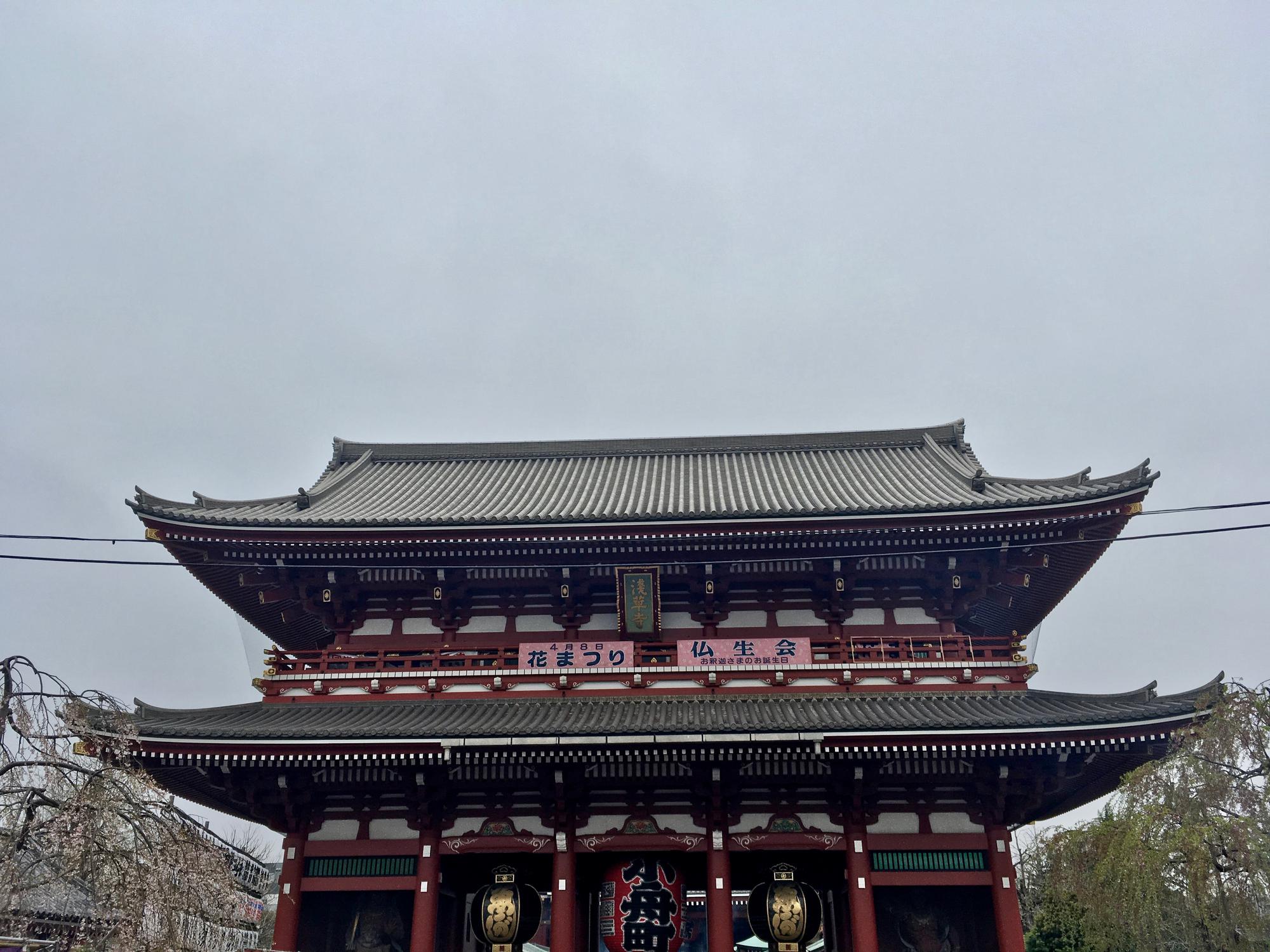 Near the temple.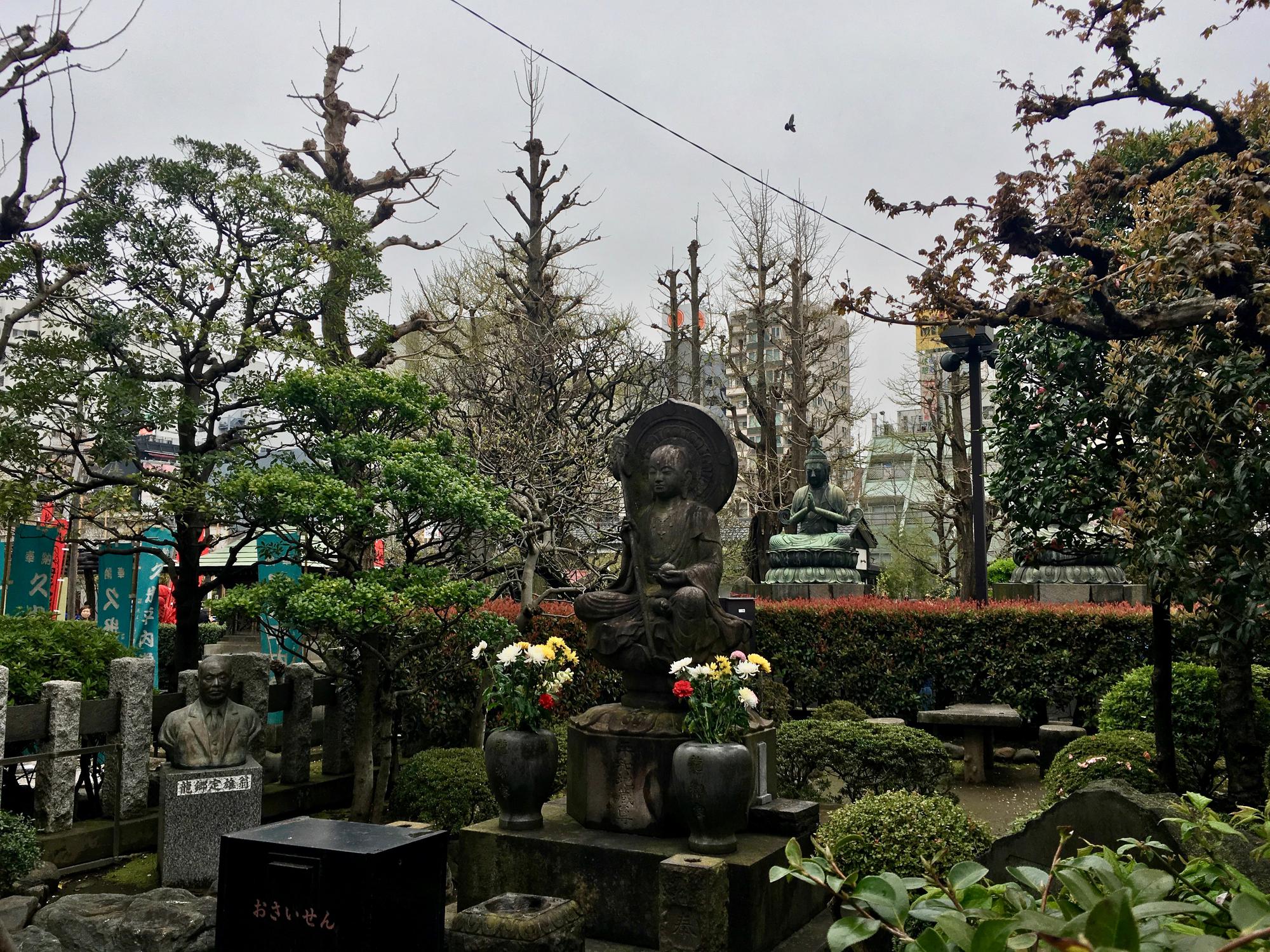 Fire hydrant sign.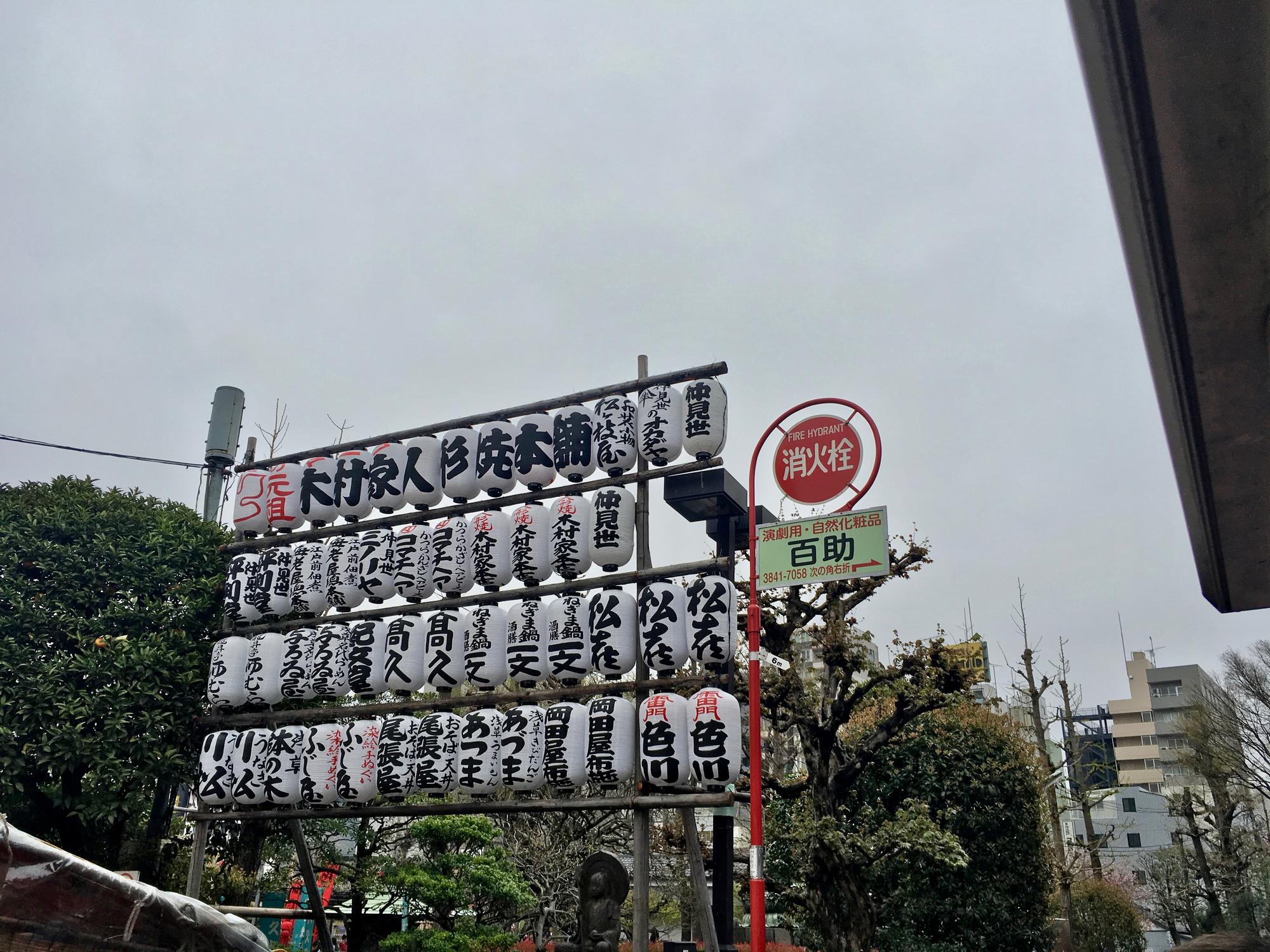 Ordinary residential buildings in the background.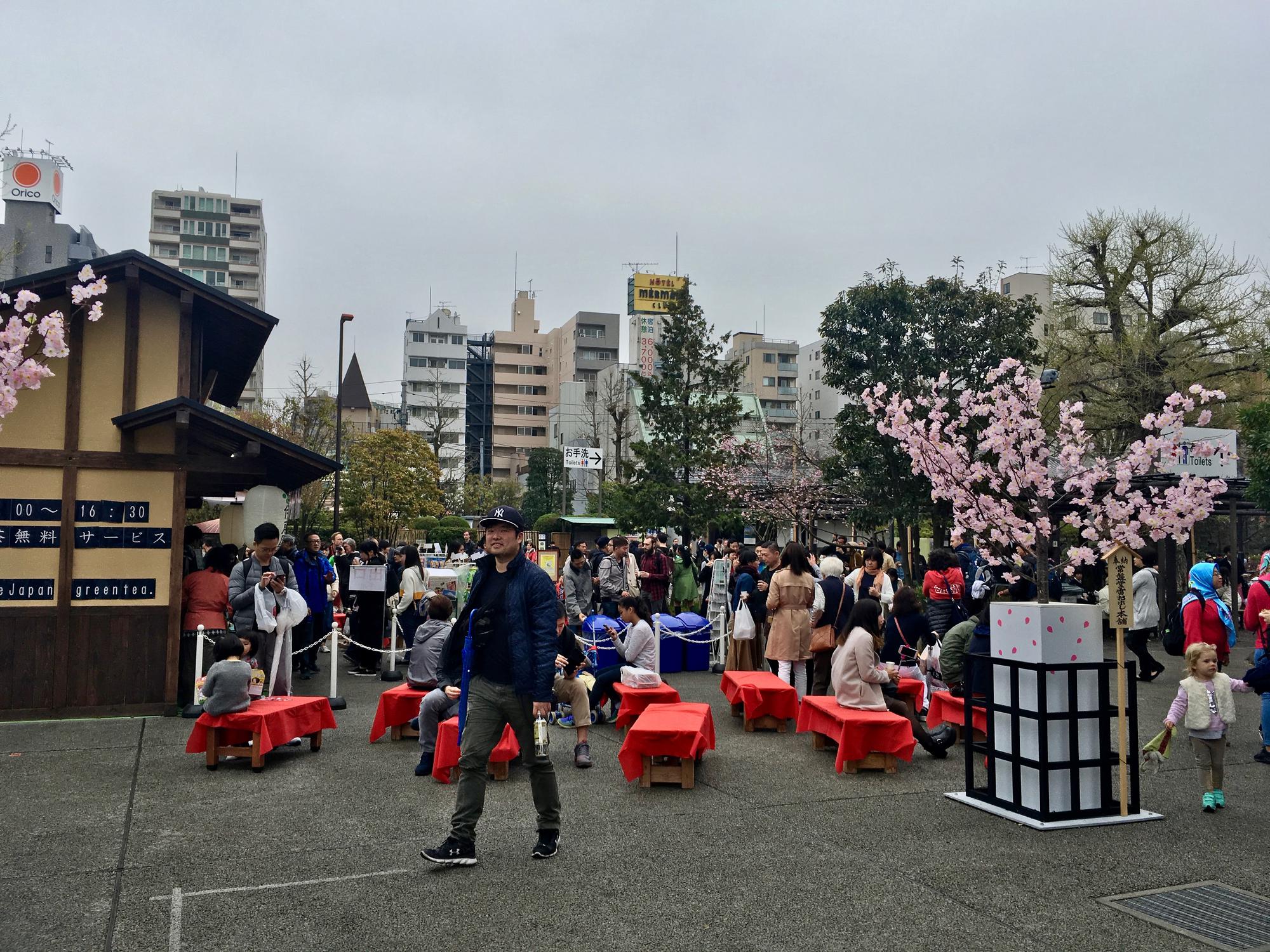 Gates like this one are called torii.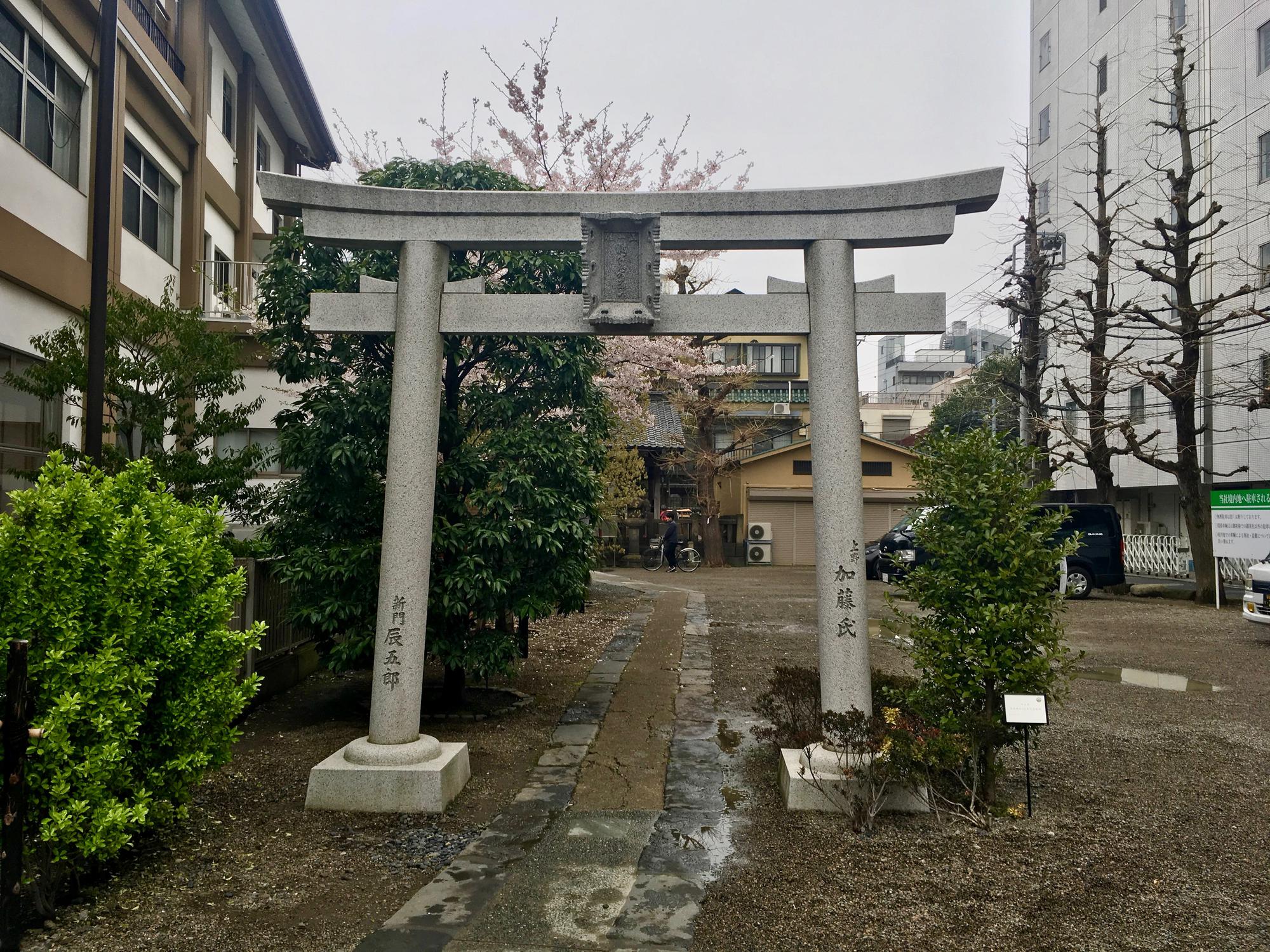 Suits are quite popular. It's like half of the people are in costumes during peak hours.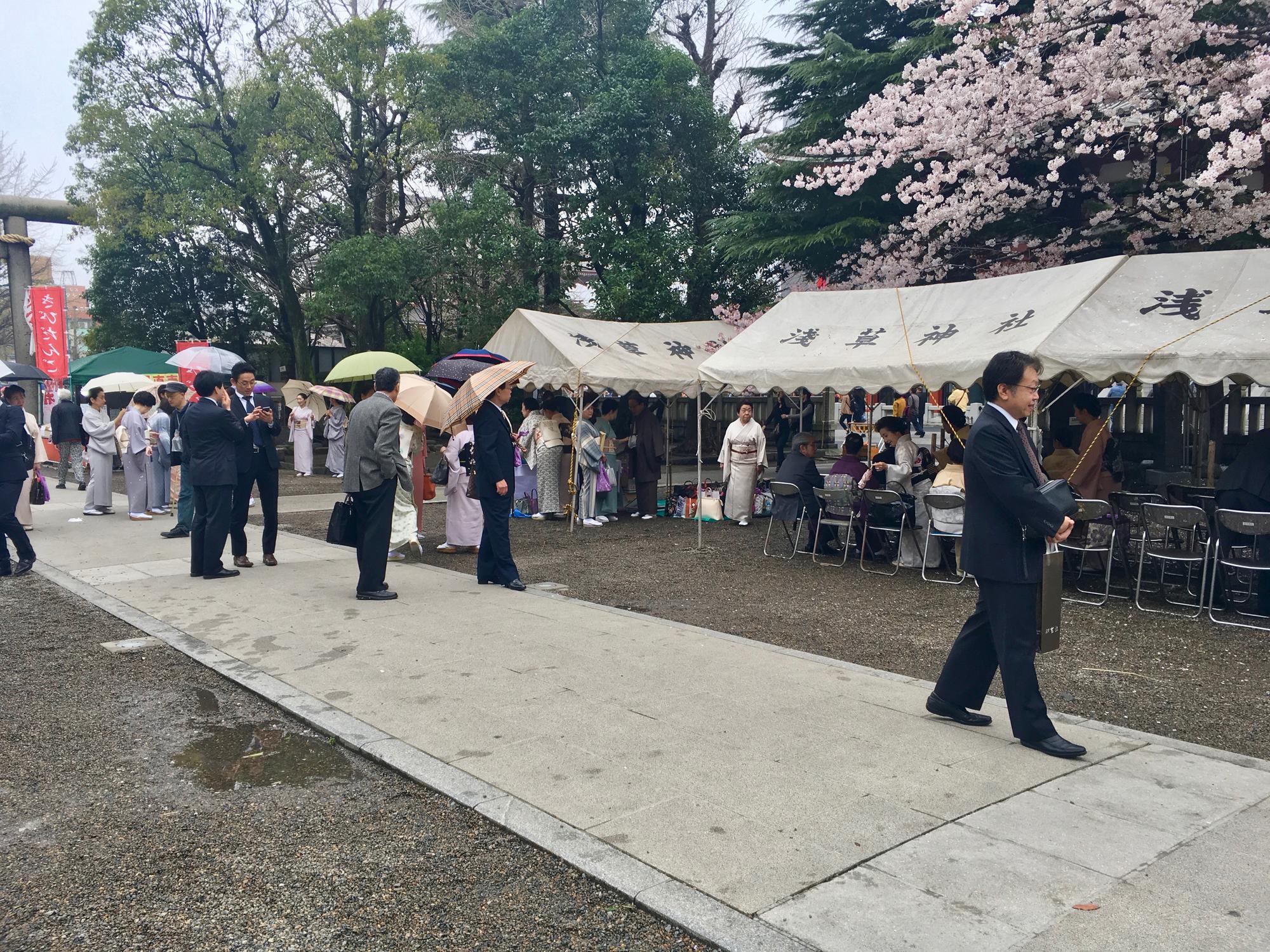 Cars and license plates.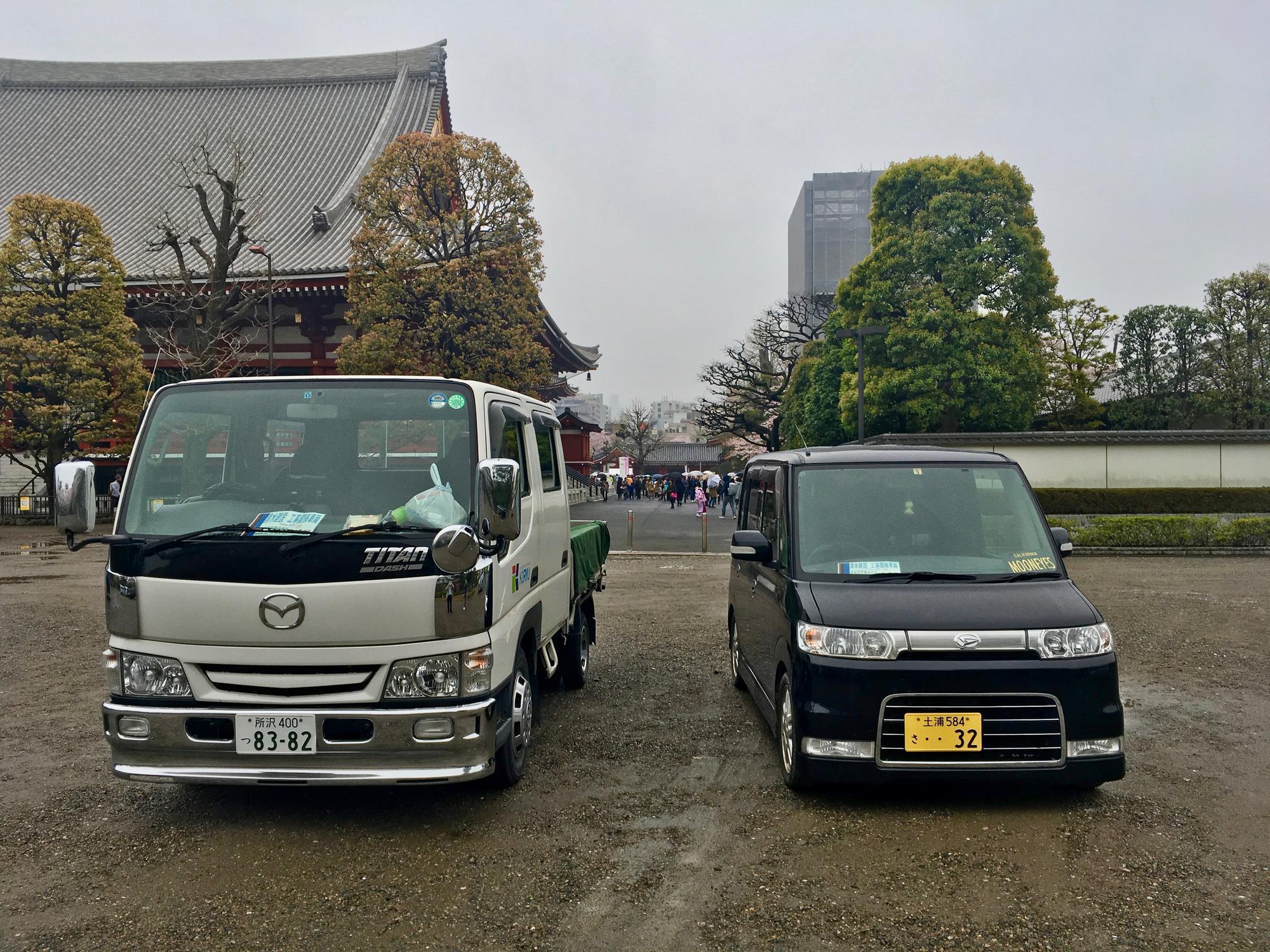 Nato (in Russian) bus.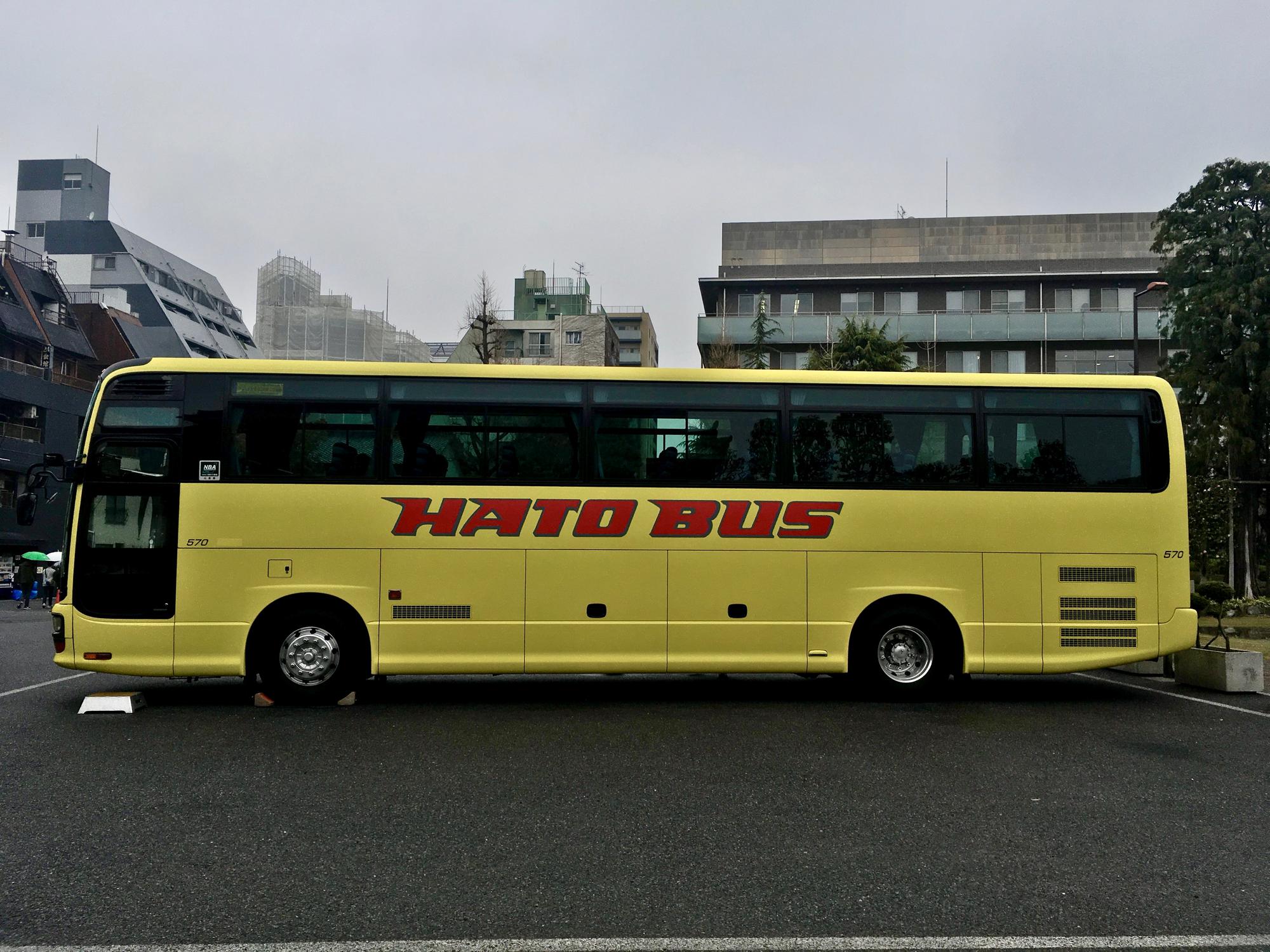 The fish are swimming.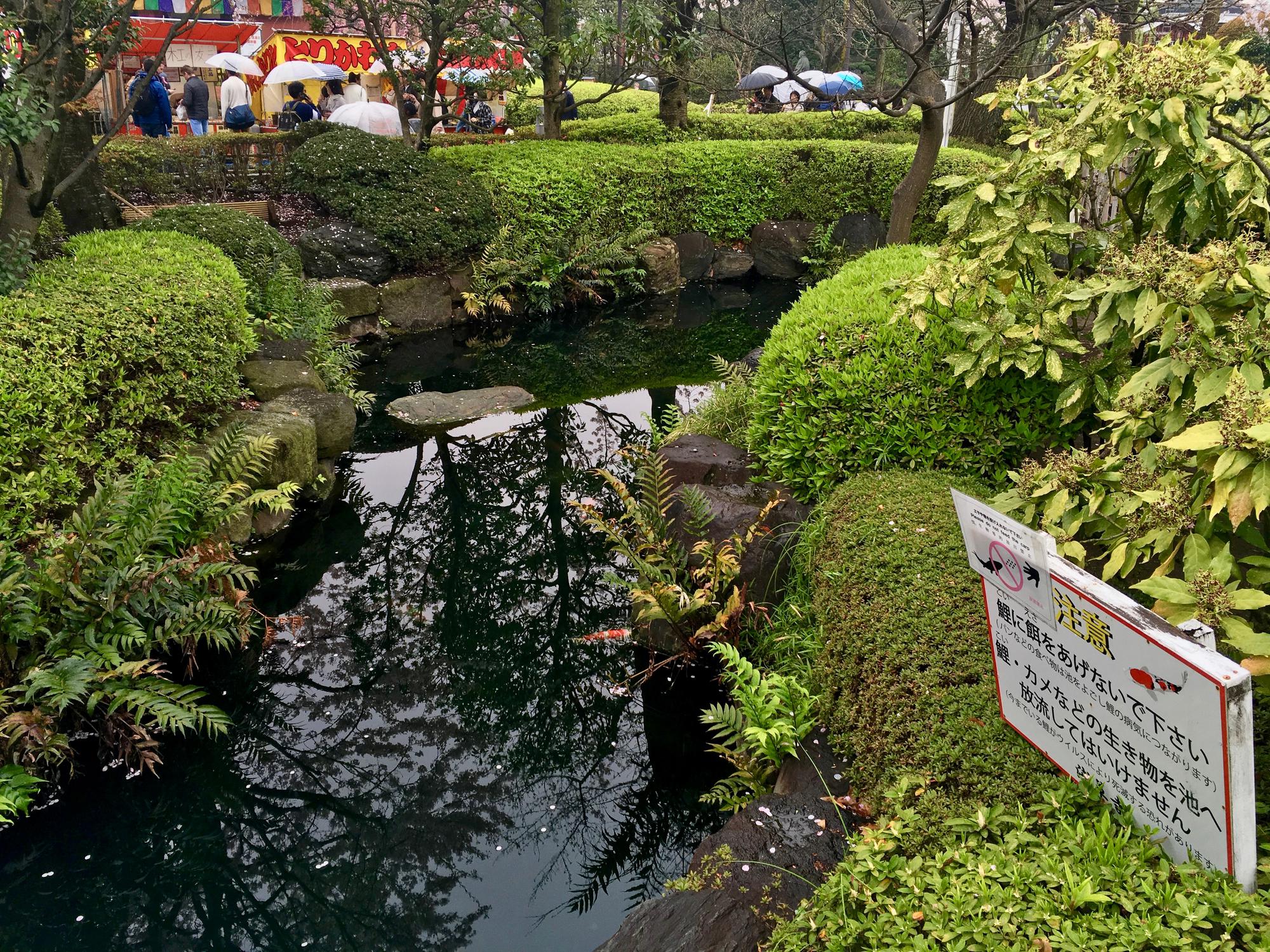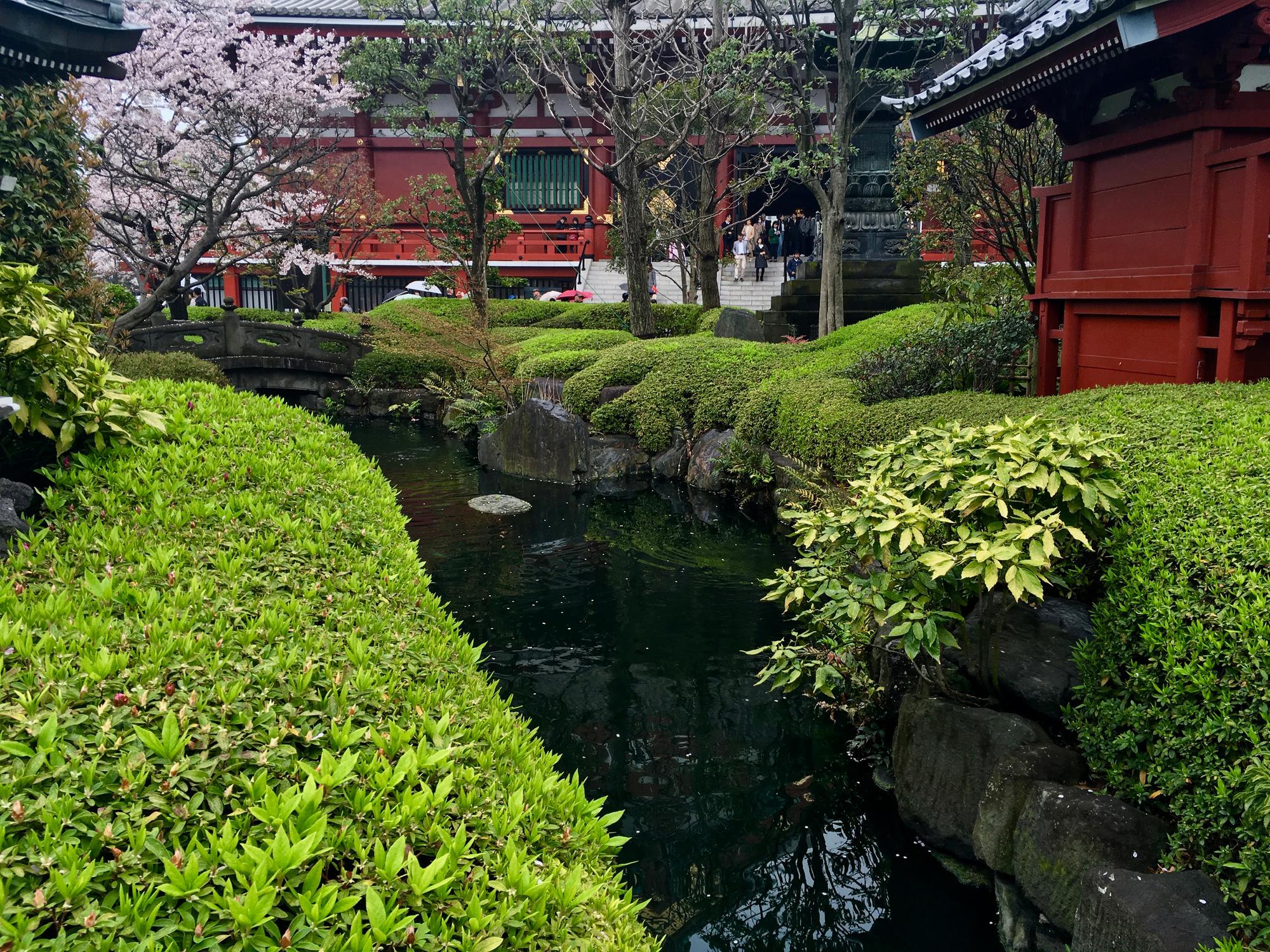 Don't feed the pigeons, or they will shit everything.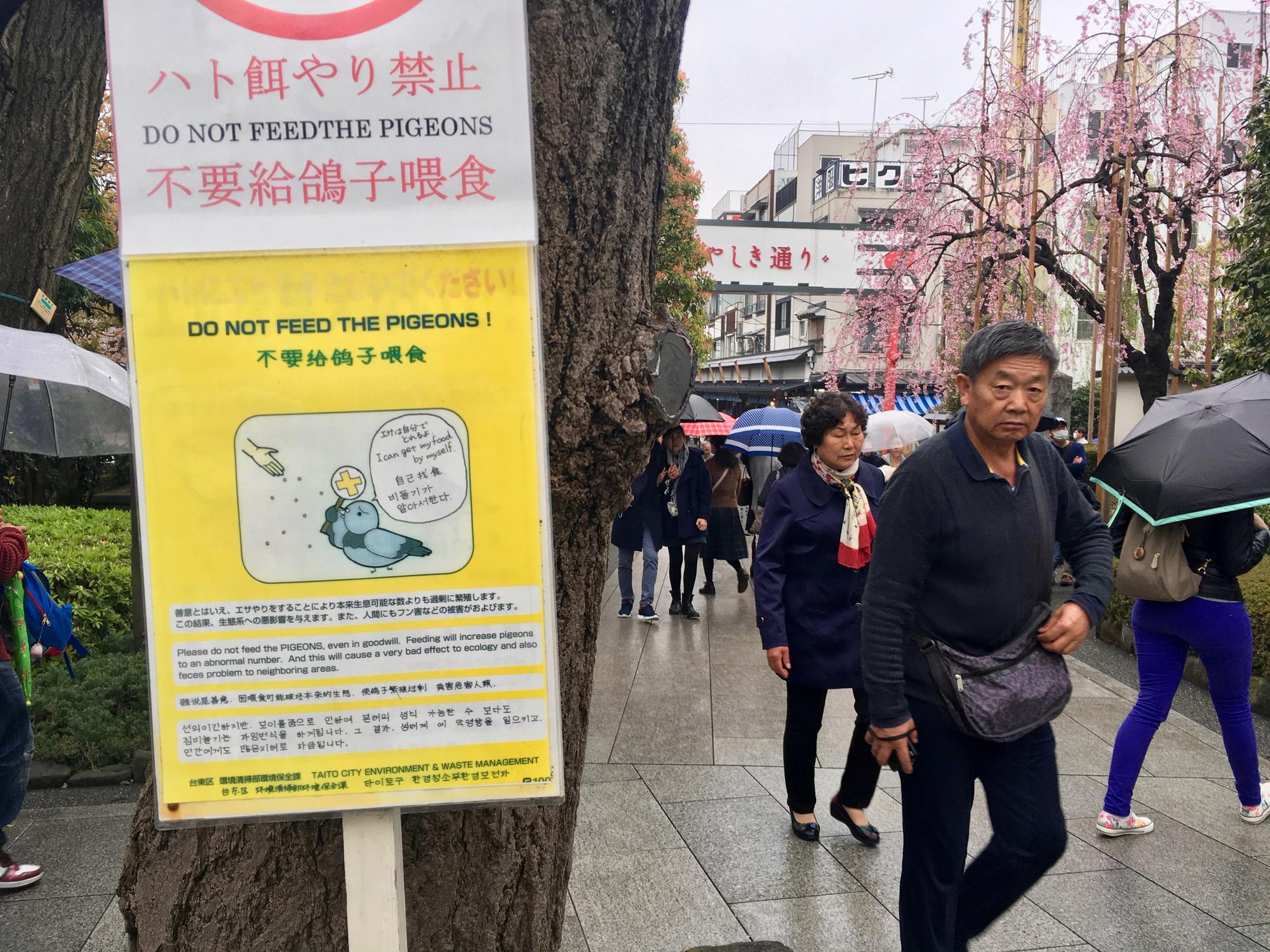 Net on the house.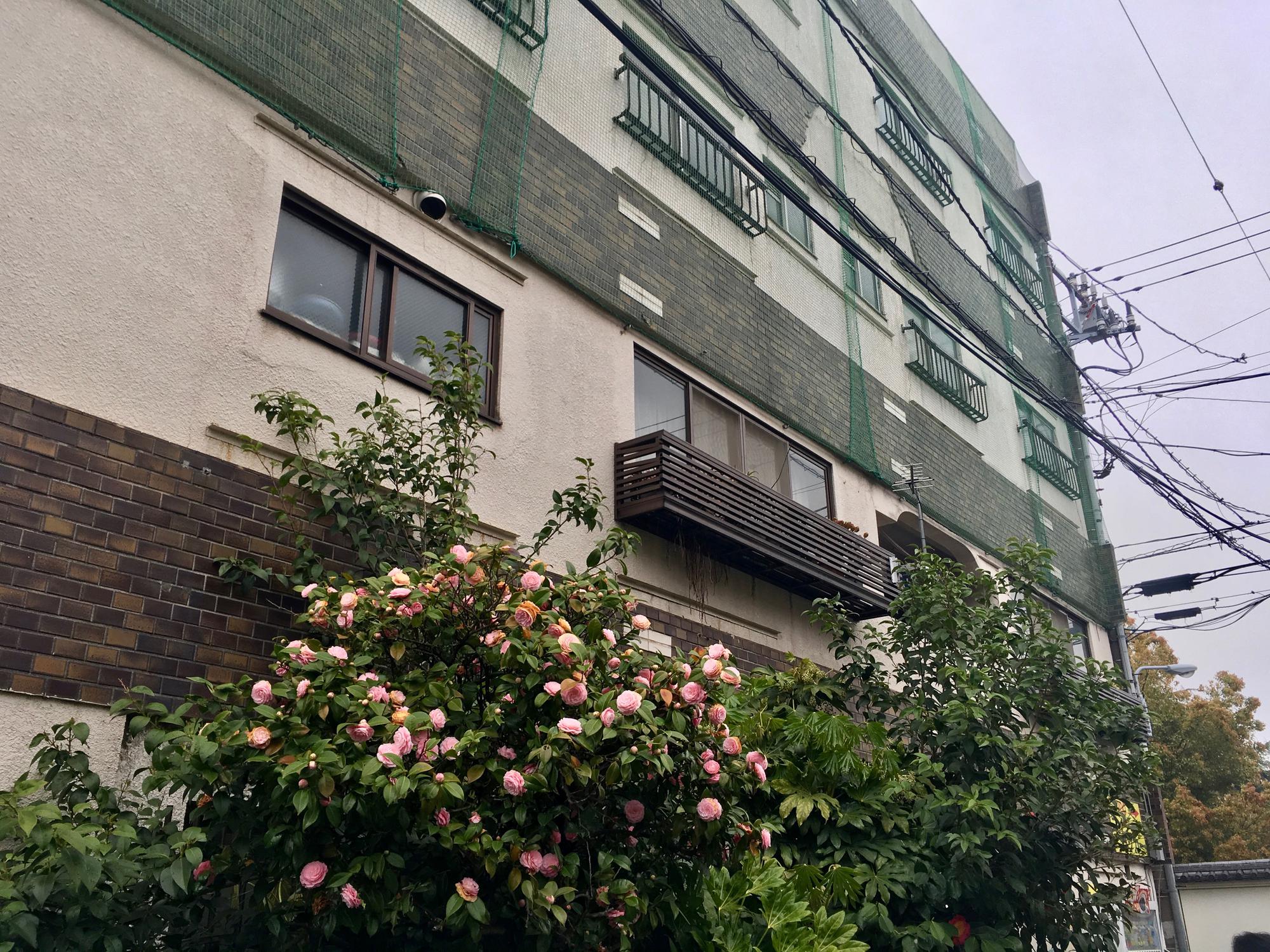 Shop or just yard?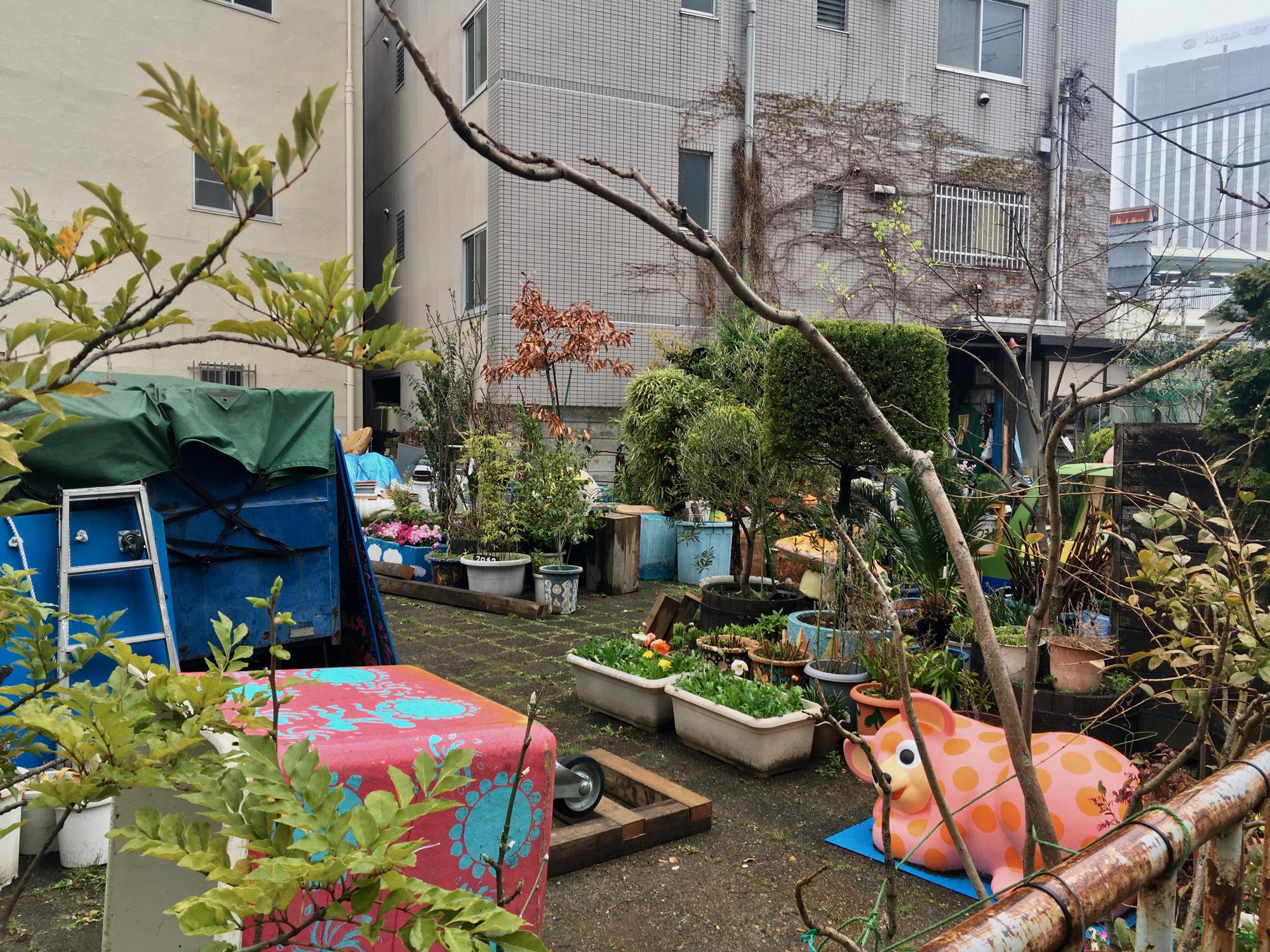 Parking. Spaces are clearly numbered and delineated. By the way it's not so easy to buy a car in Japan—you need to buy a parking space for it as well.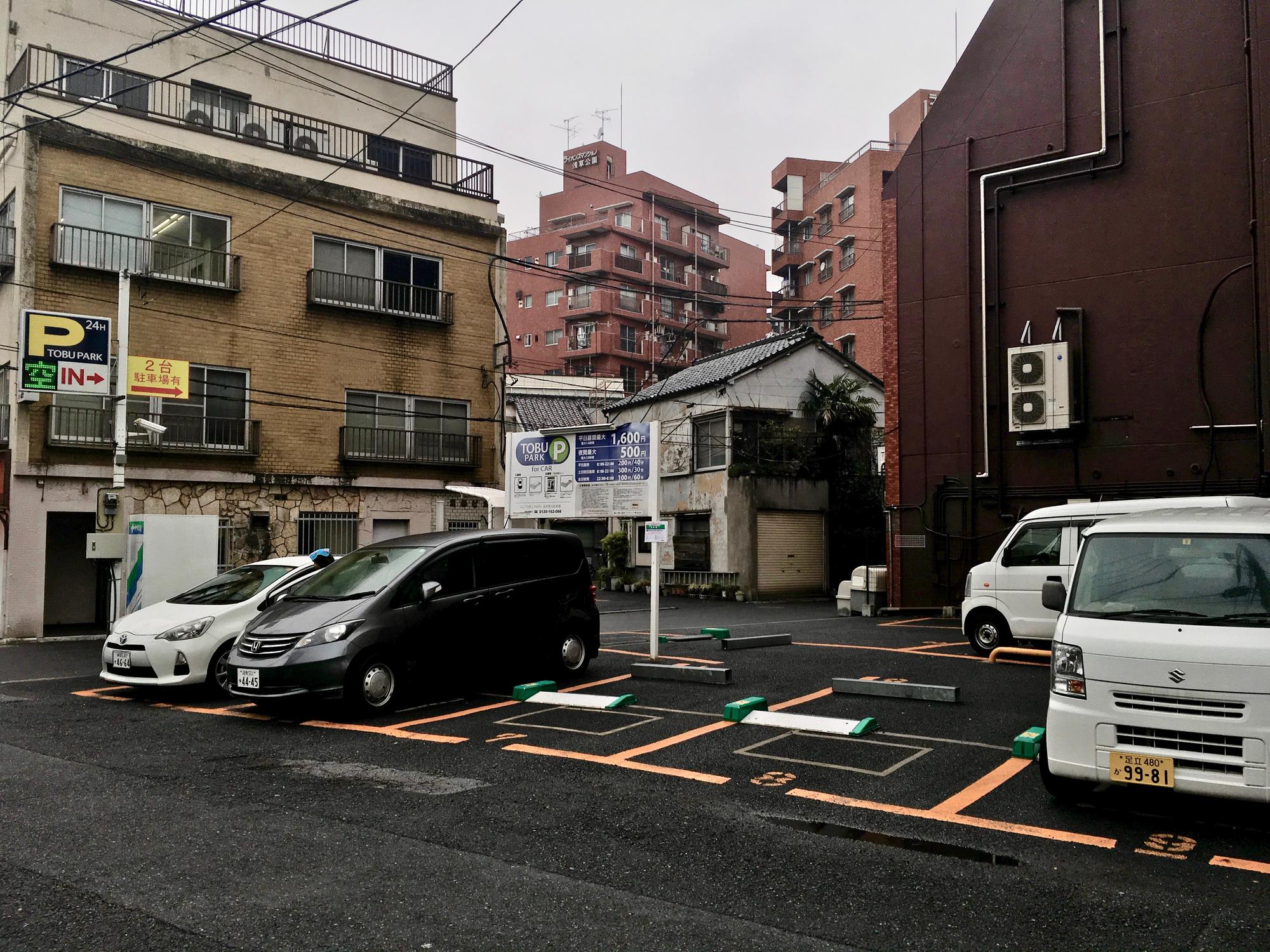 No thoroughfare. Stones keep the barrier fixed.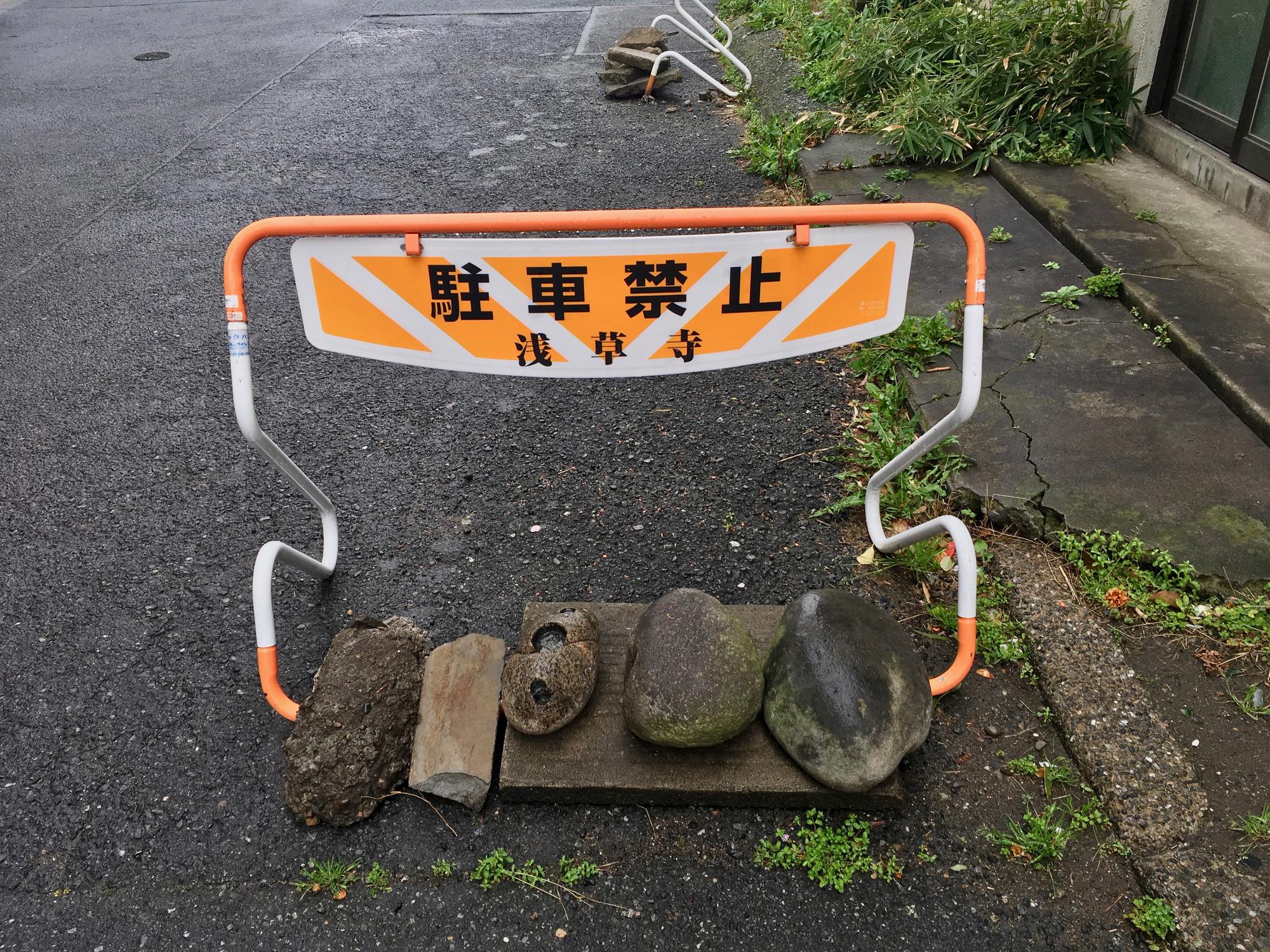 Transparent entrance.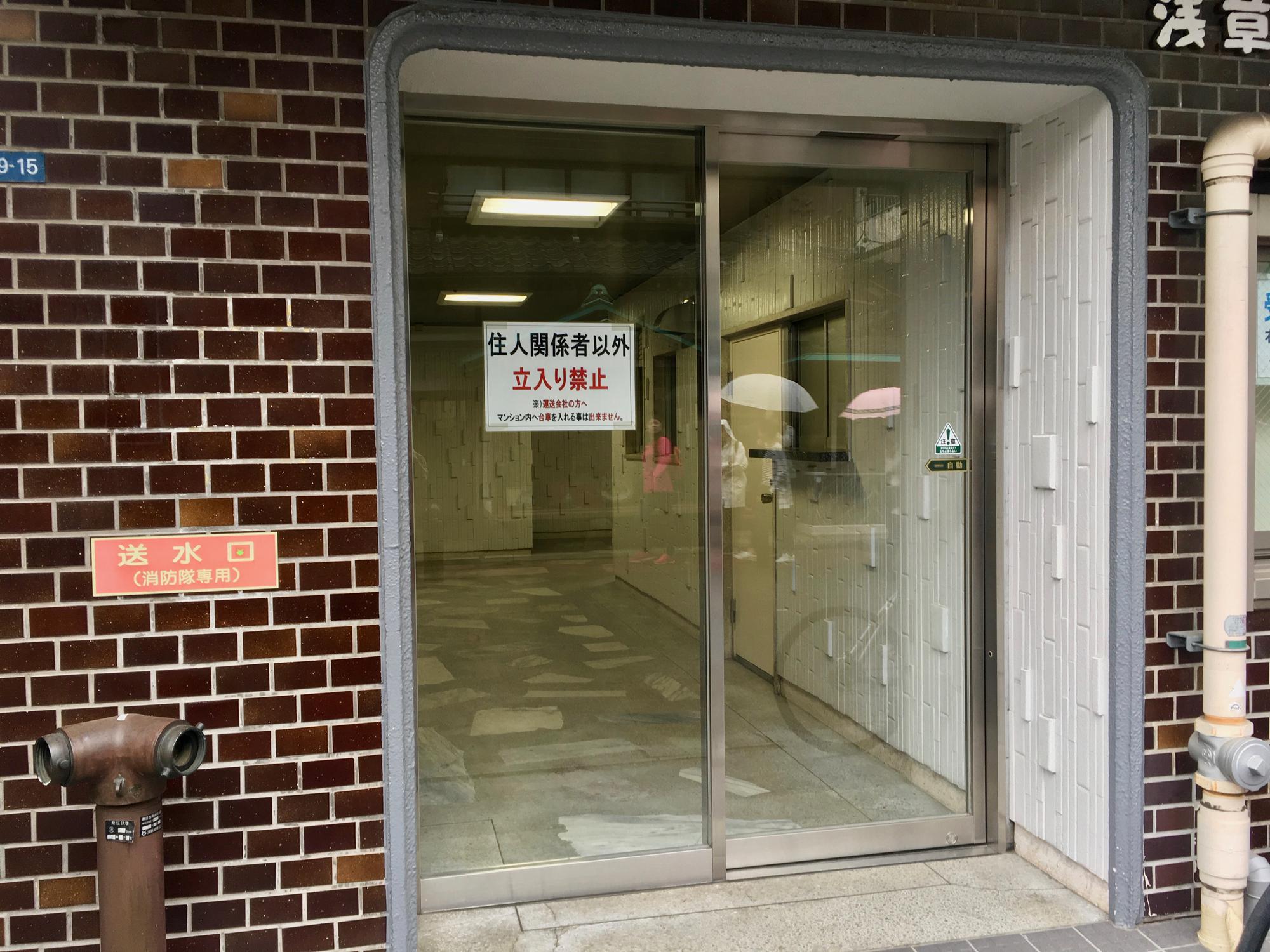 Vertical street sign.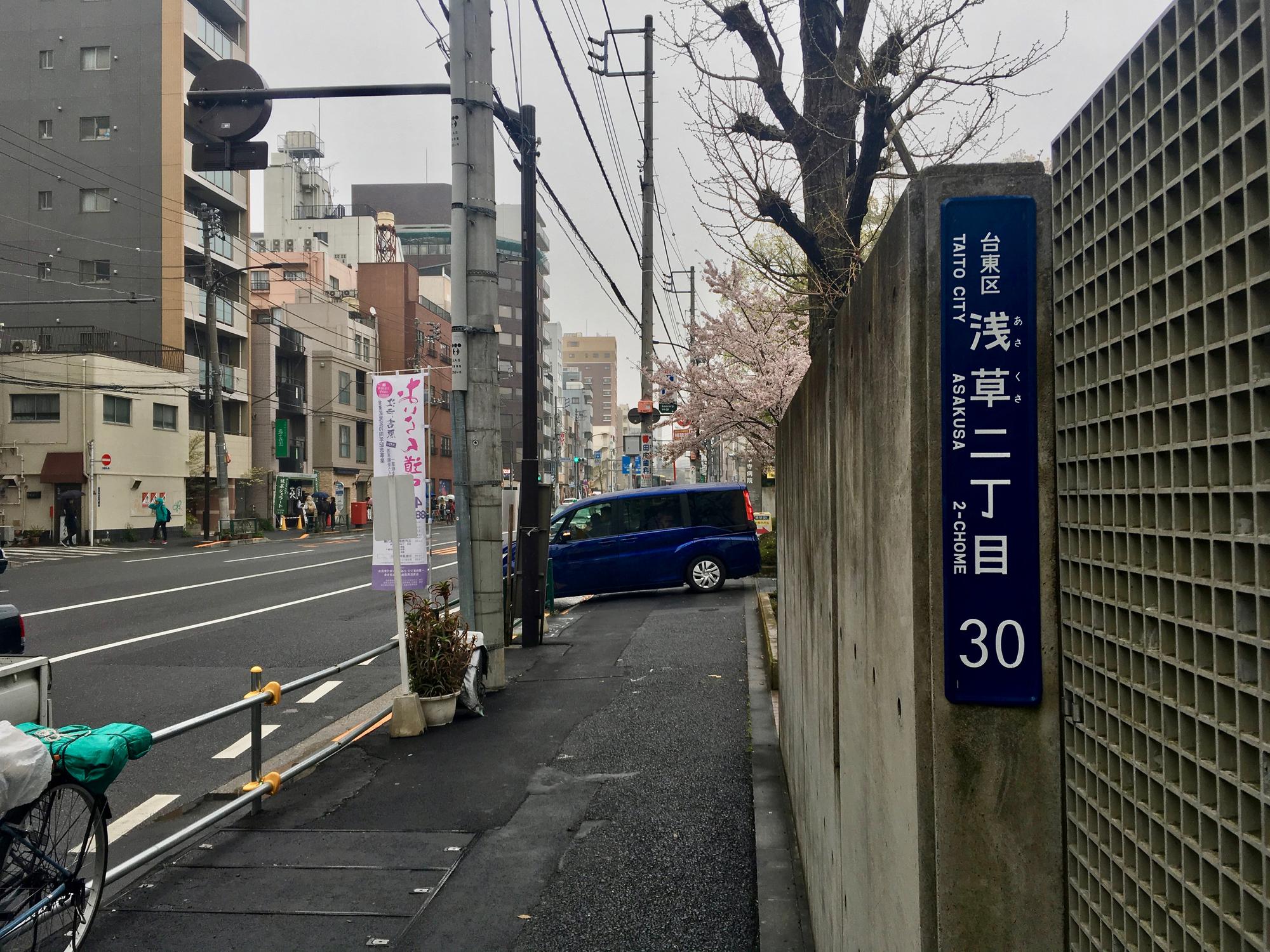 Buildings are very close to each other. Traffic light for cars in always horizontal.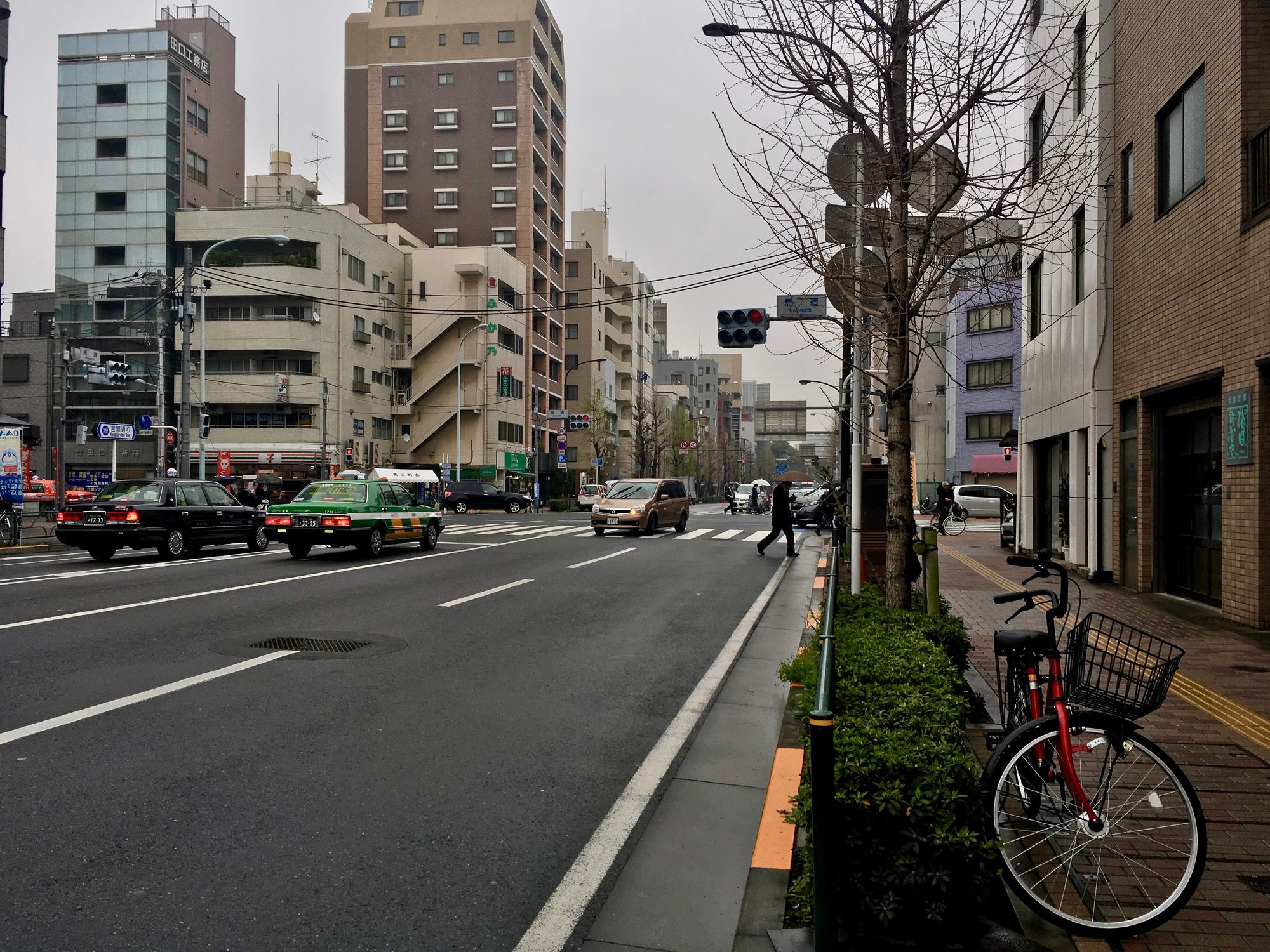 One more exercise "pull in your belly".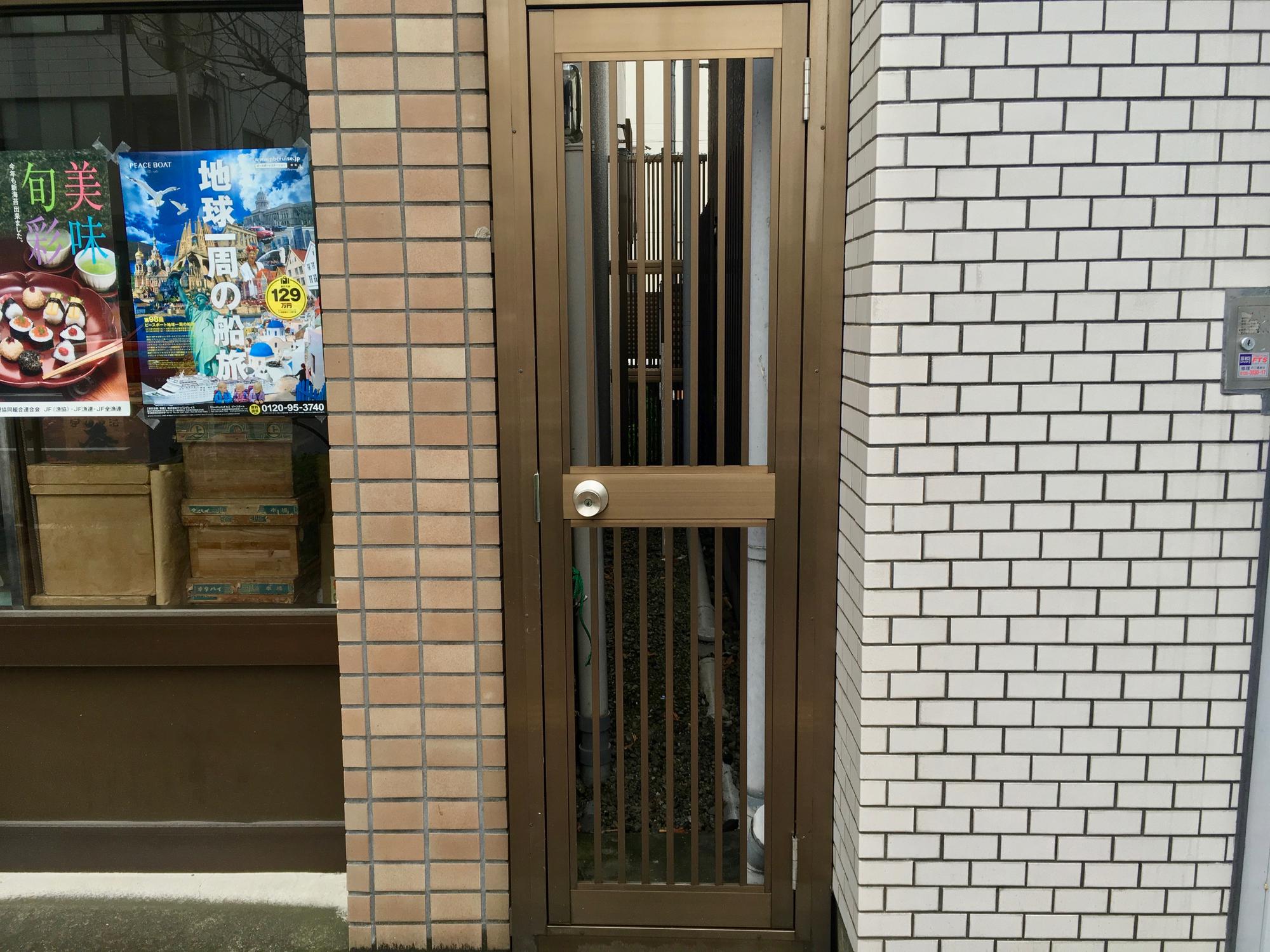 Orange and green taxies. Passenger's door opens and closes automatically.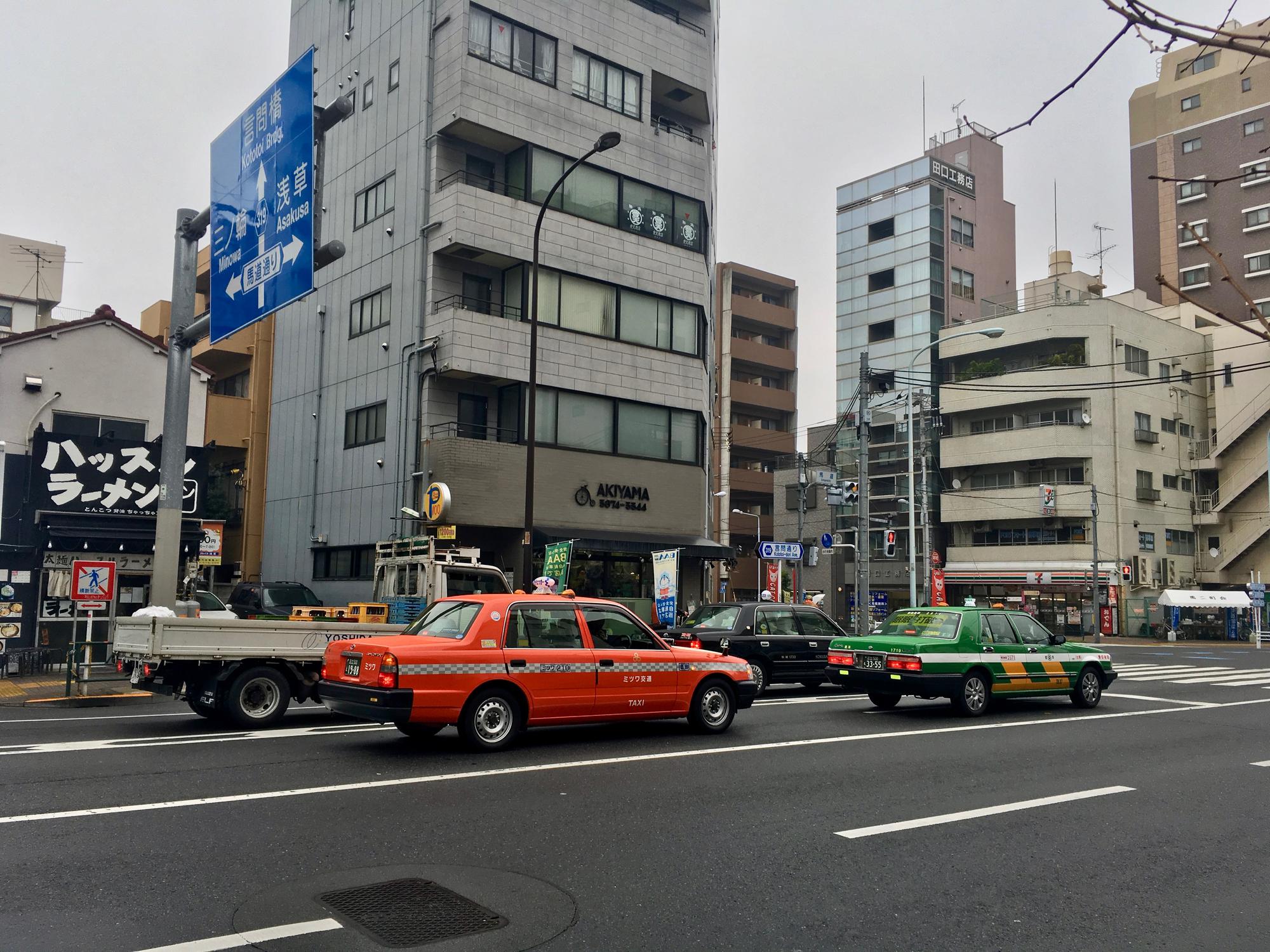 Low-floor bus.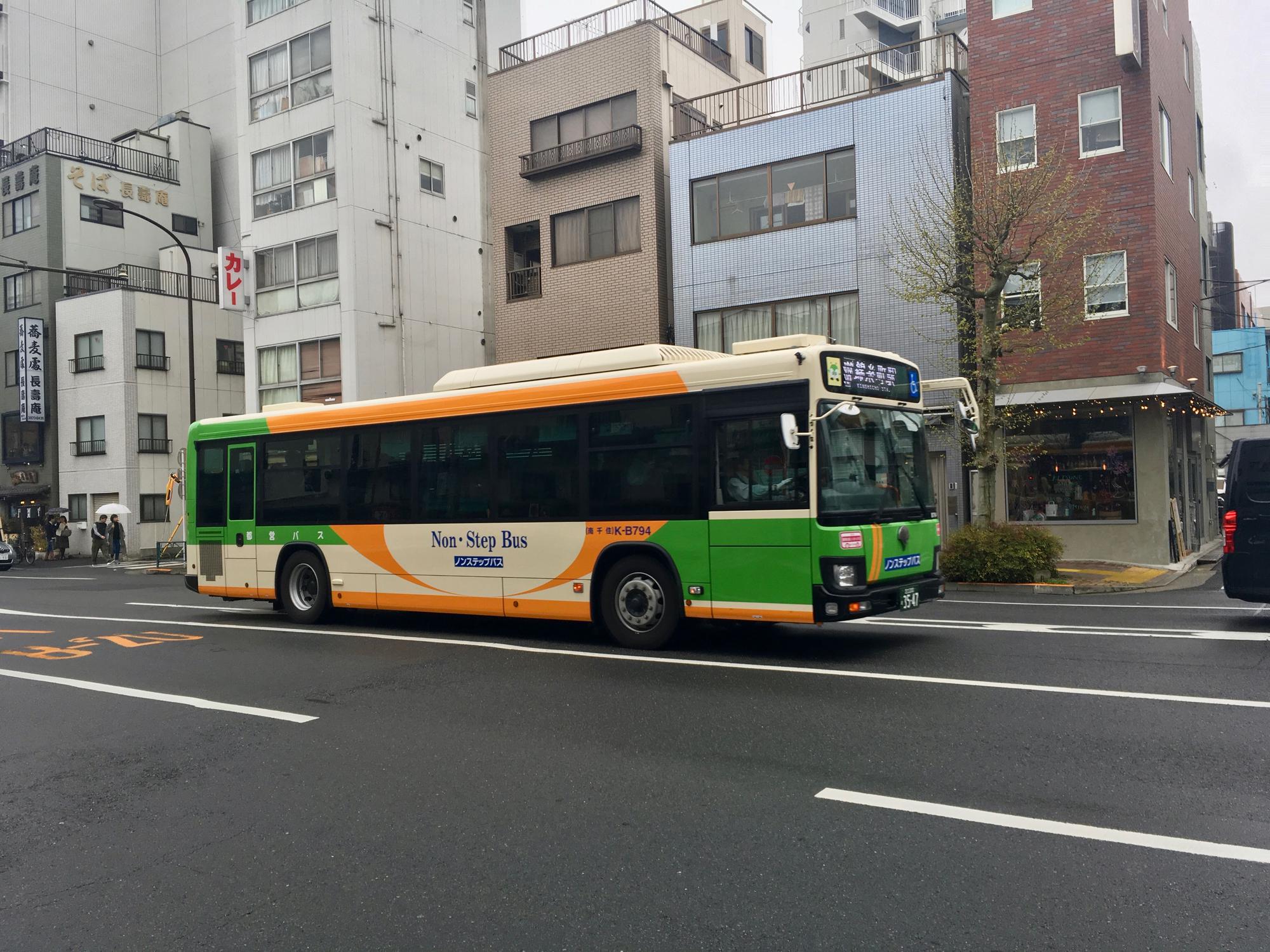 Side streets.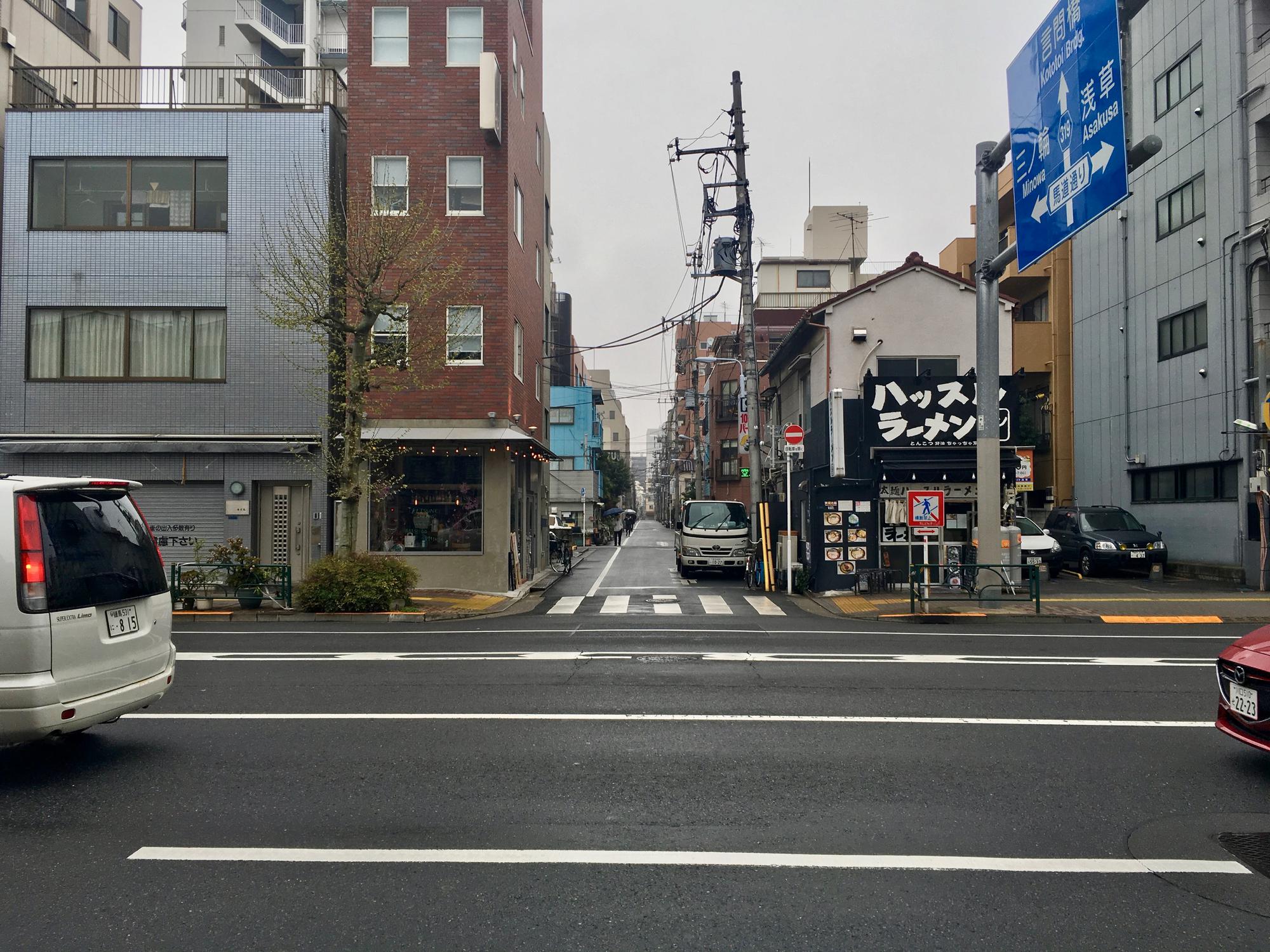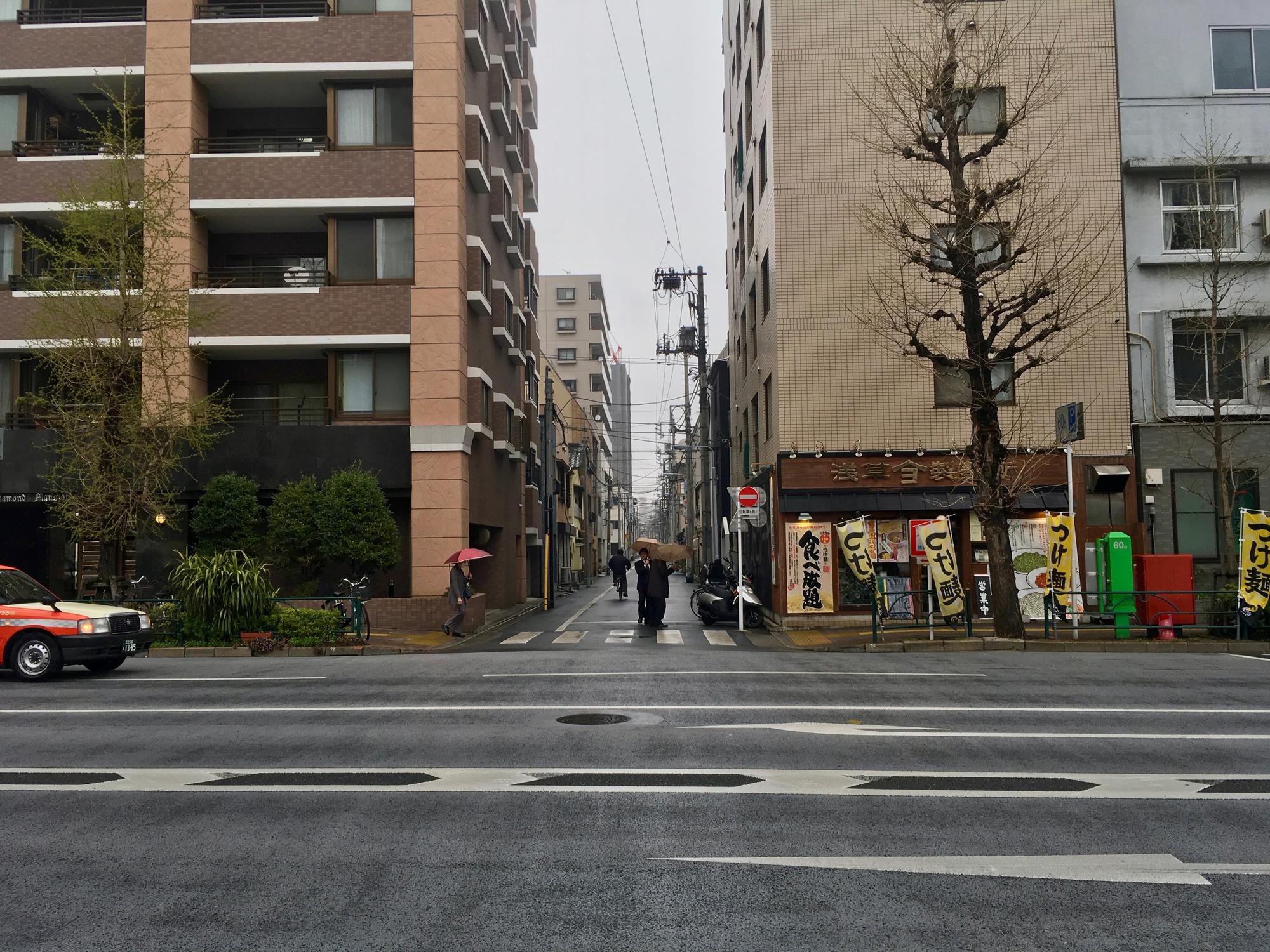 Corner house.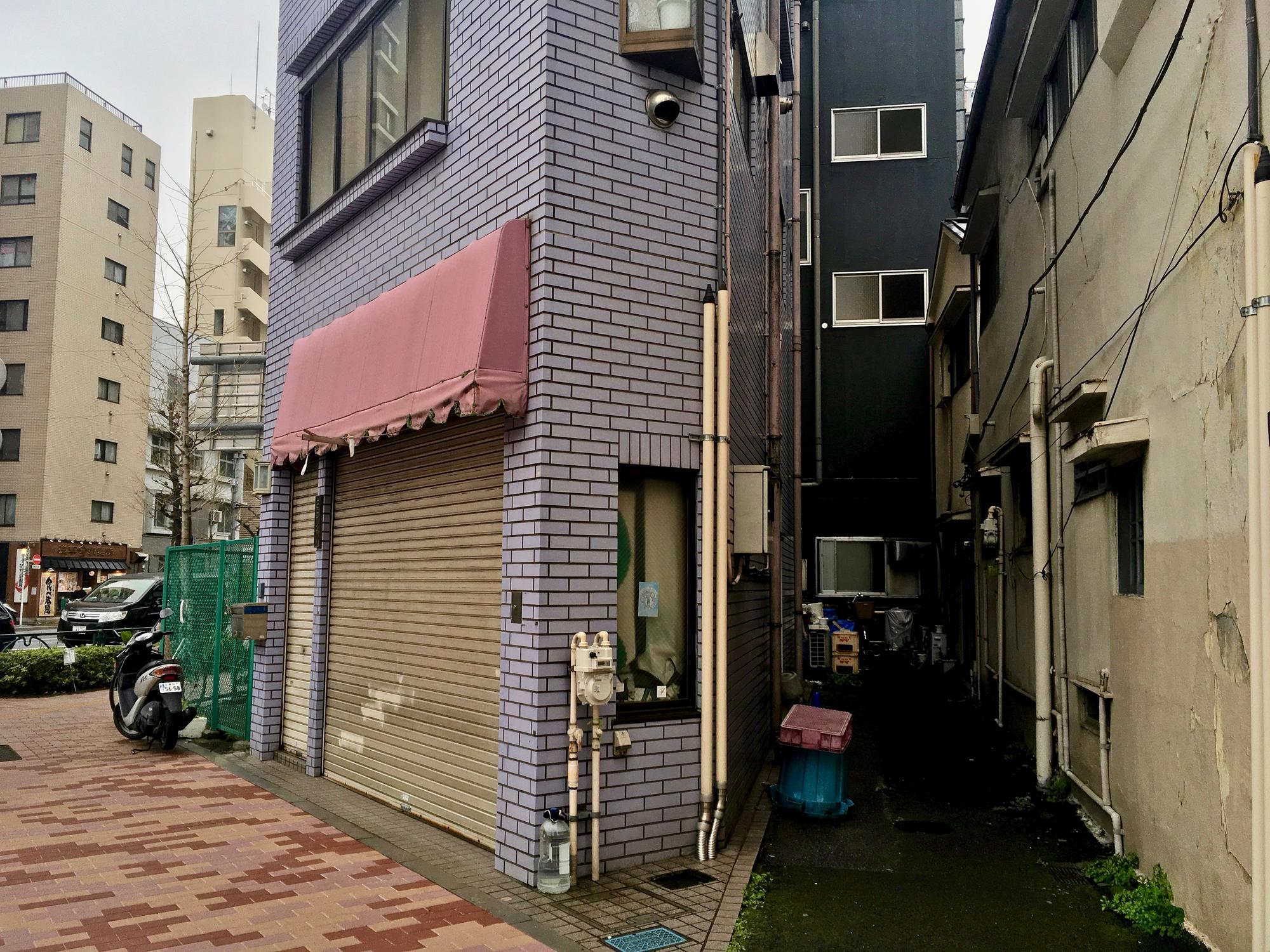 There were no earthquakes during the trip, but they are frequent enough during the year. There are sings on the streets which lead to safety areas—parks. There are "what to do in an earthquake" booklets in the hotels' rooms.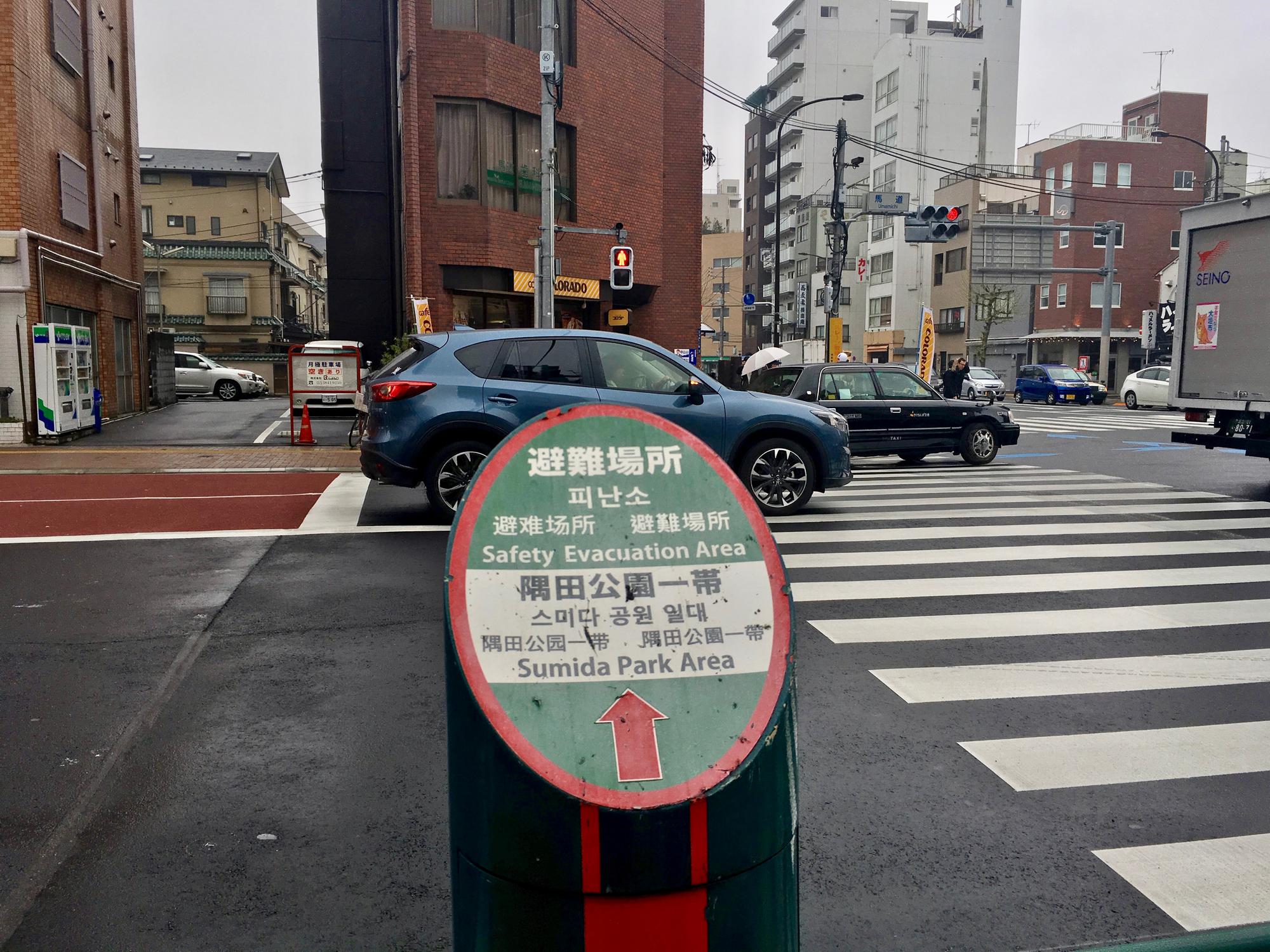 No pedestrian crossing sign.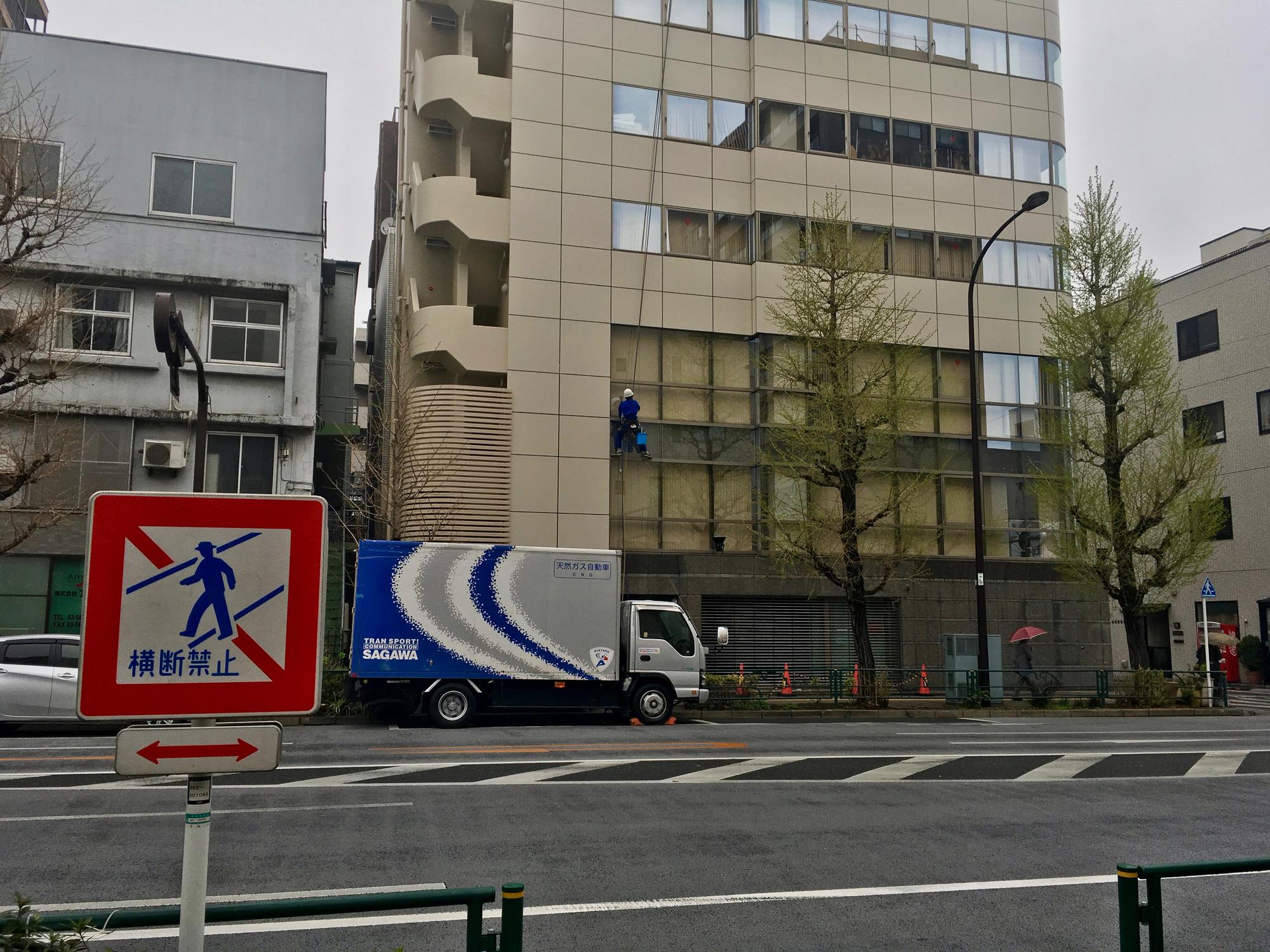 Streets.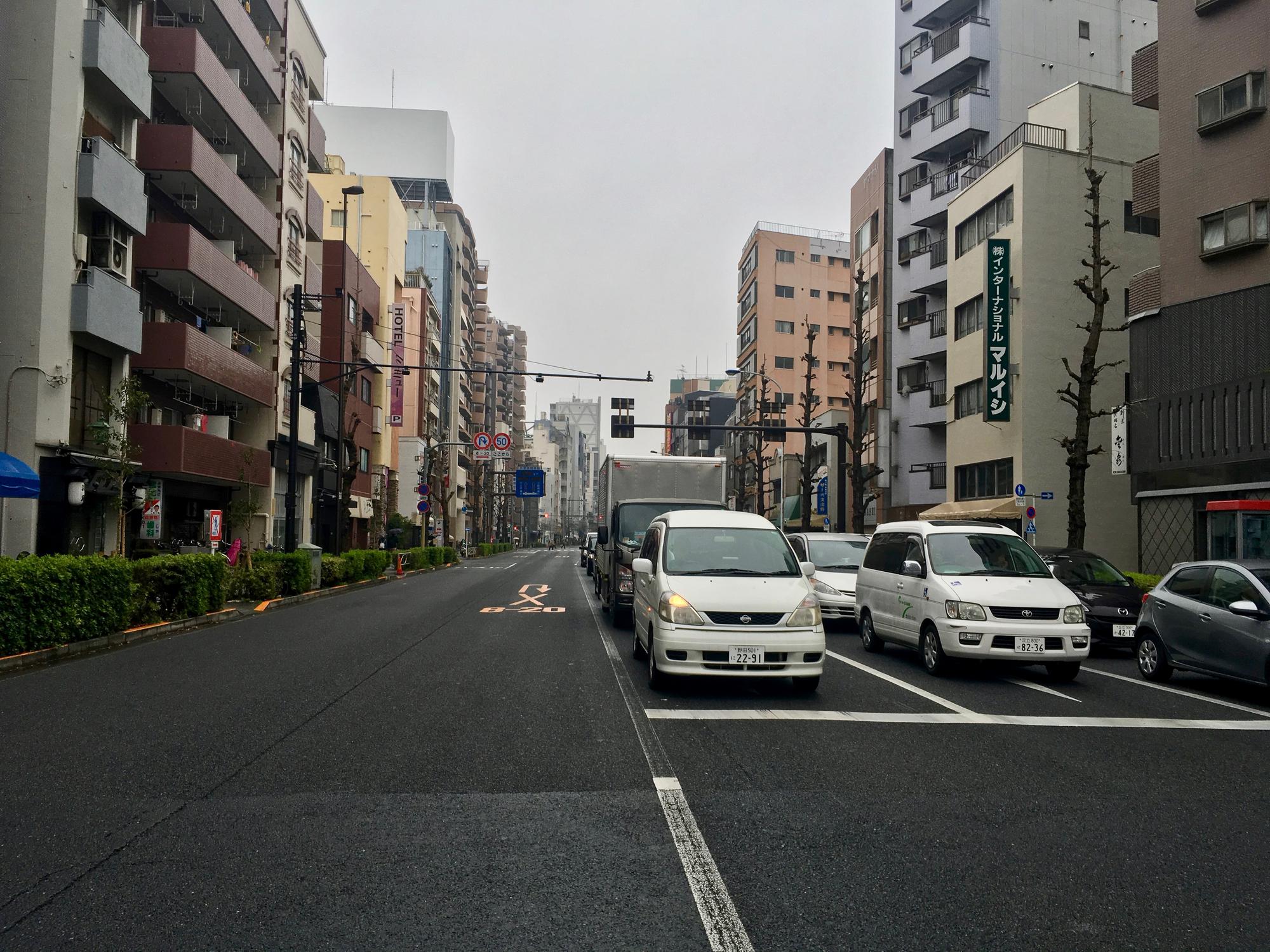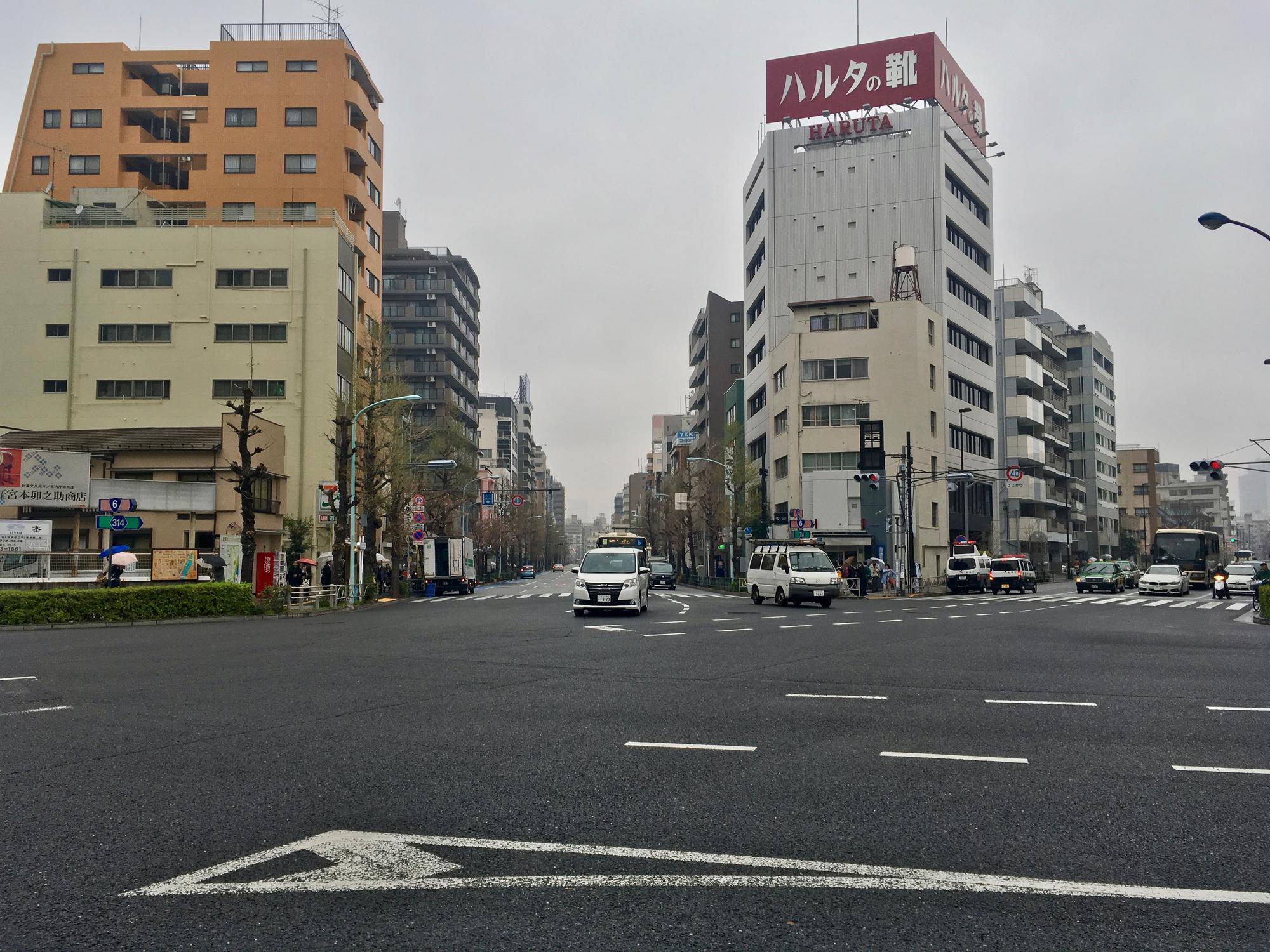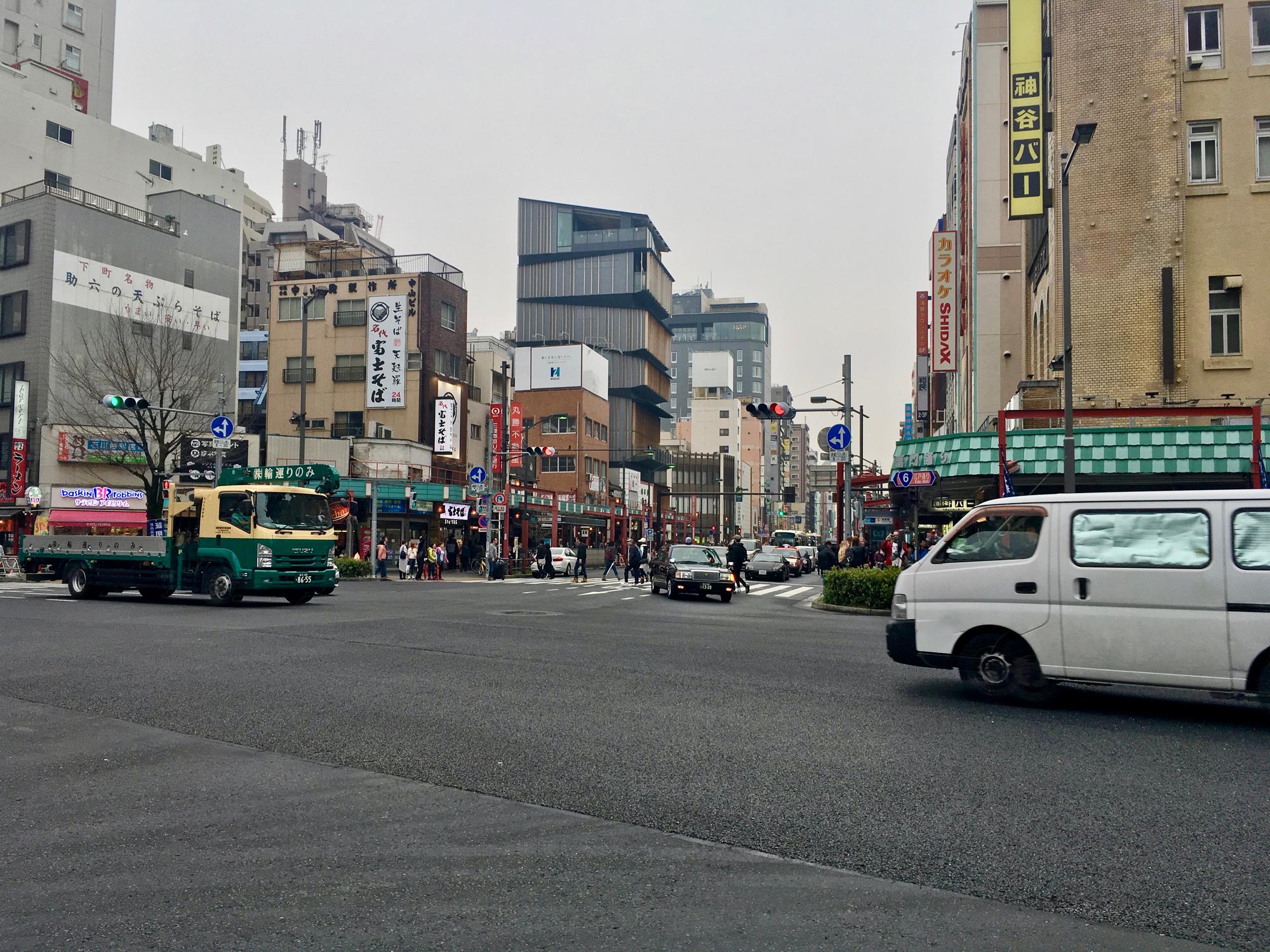 You won't accelerate much on a bicycle in the park.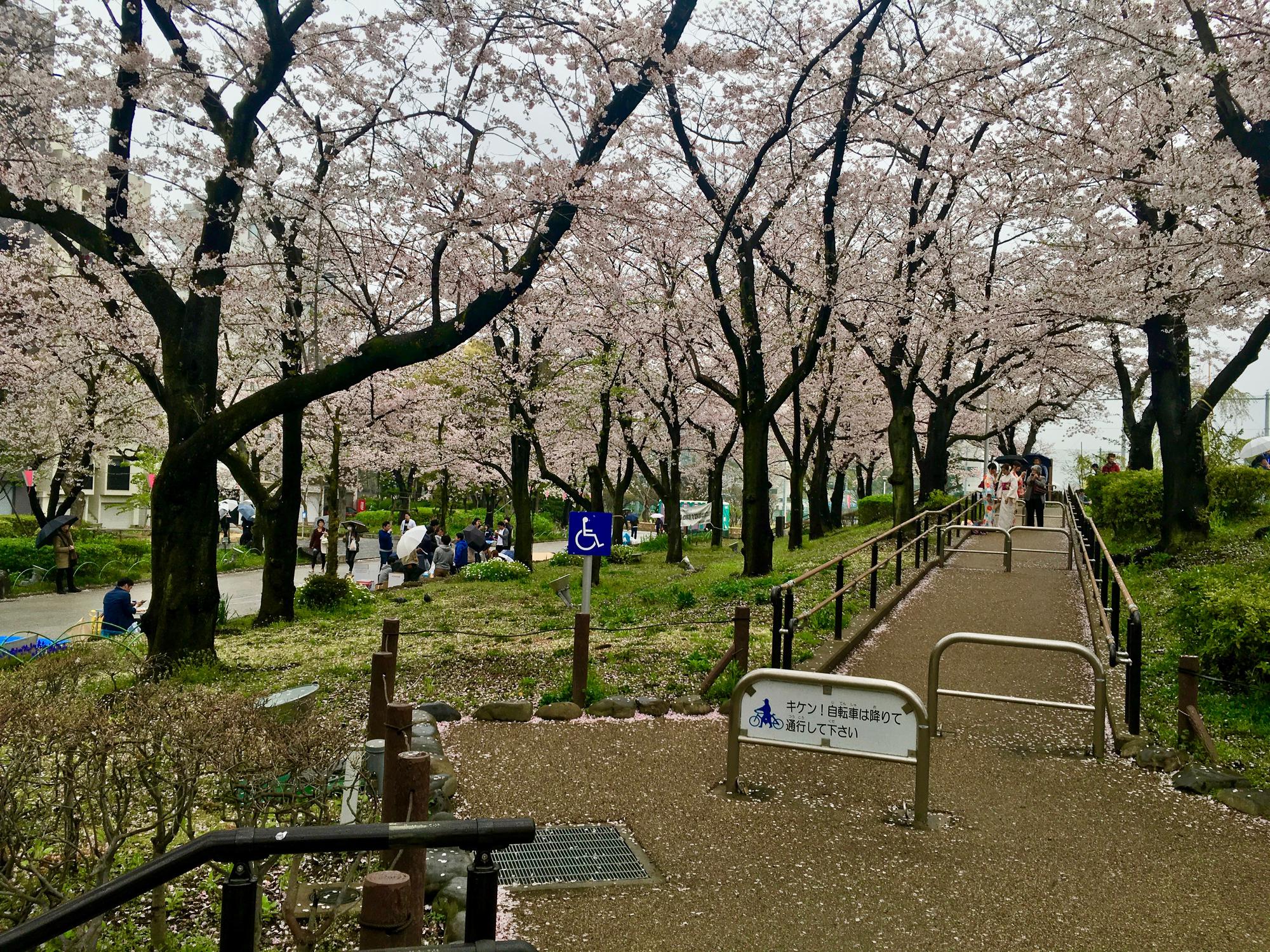 Picnics boom. Rain is not a trouble.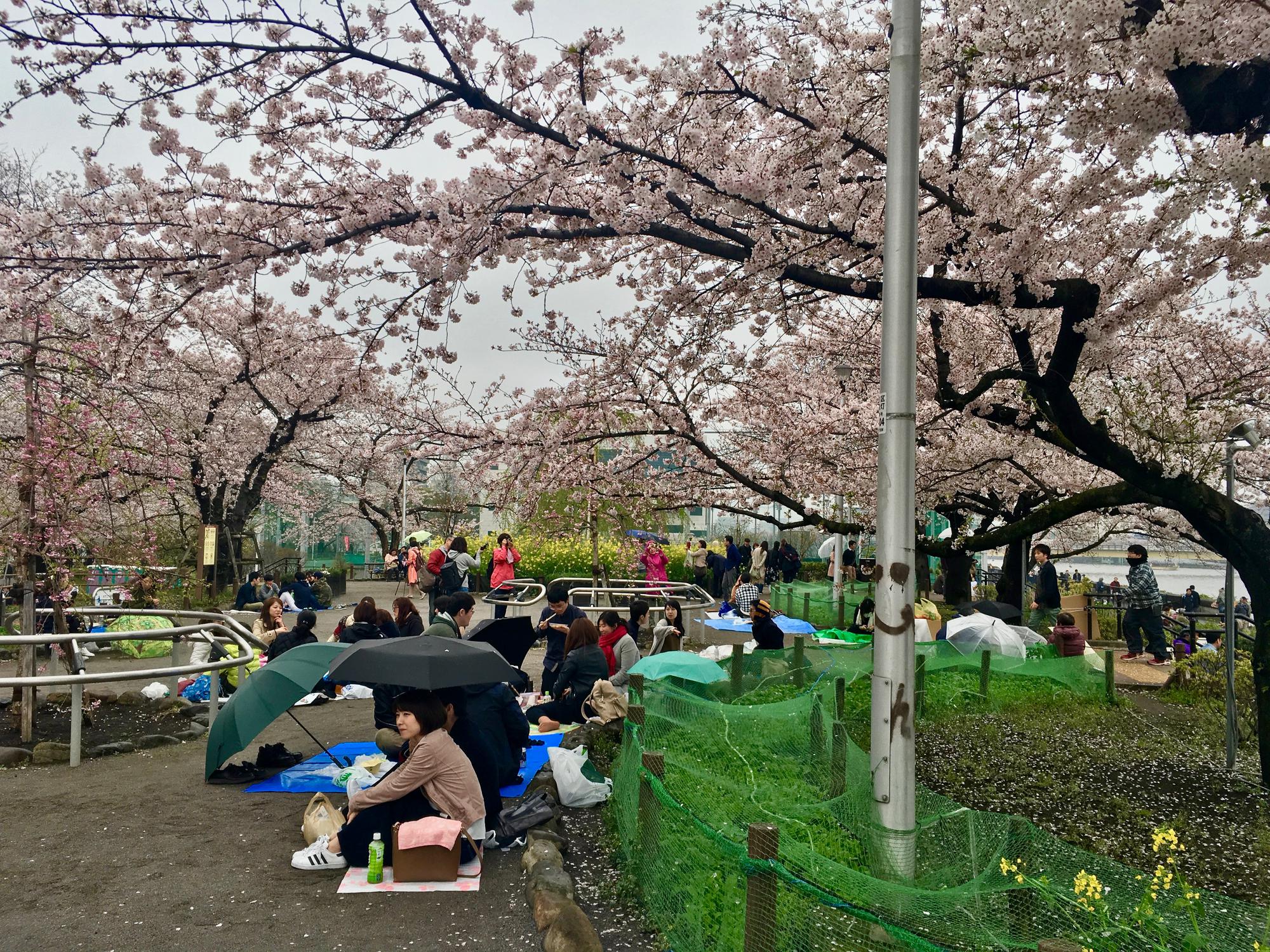 Embankment.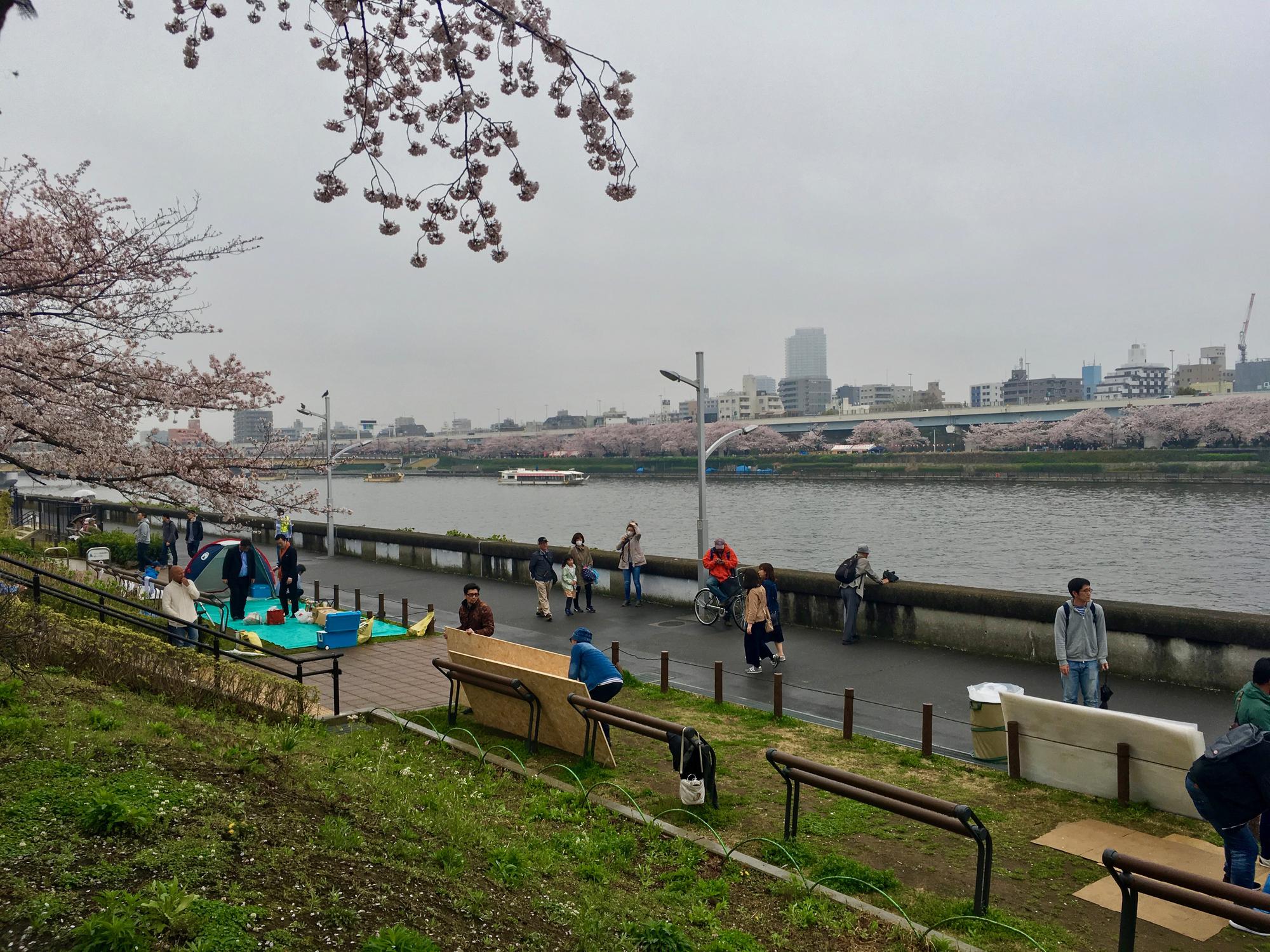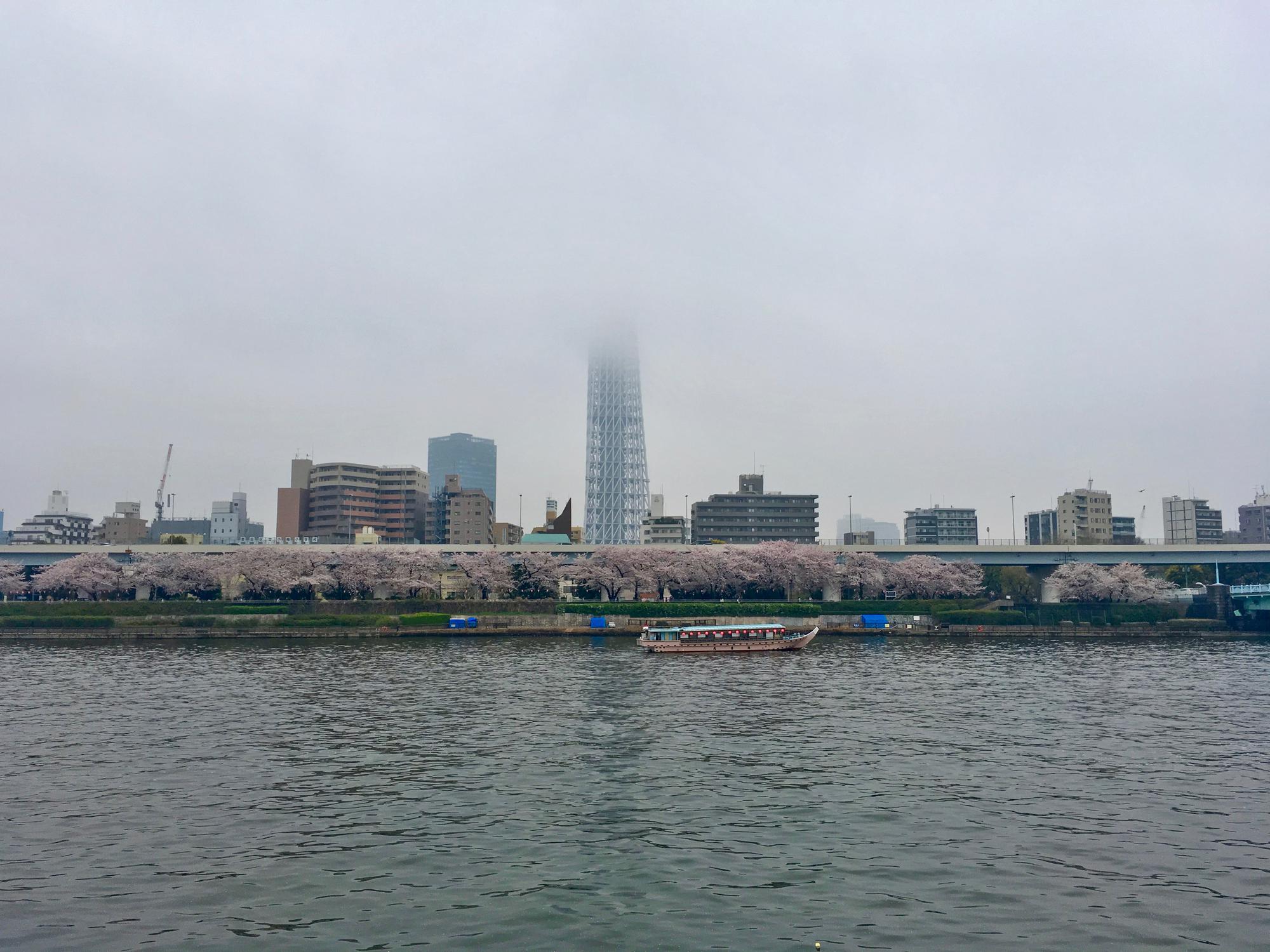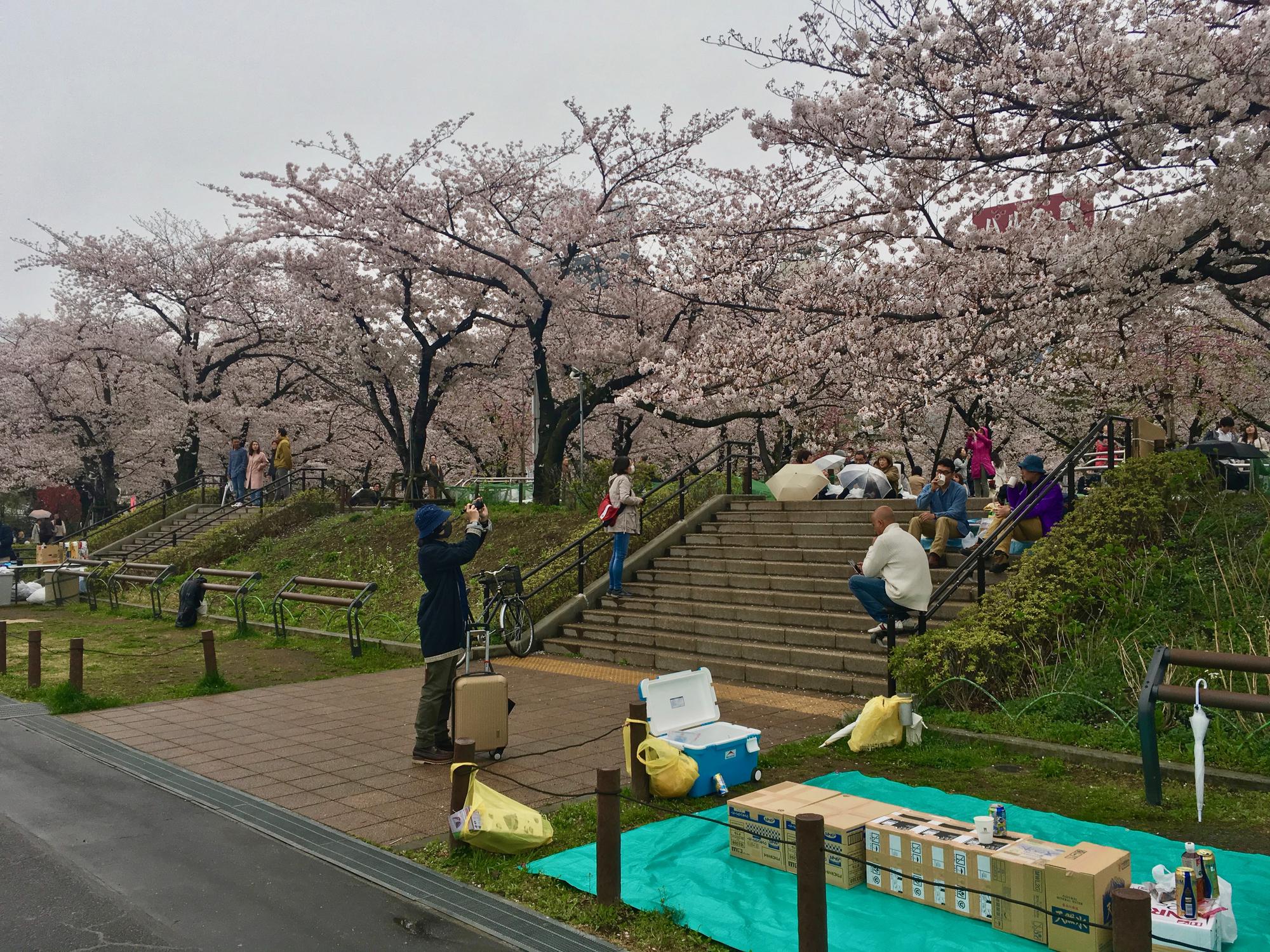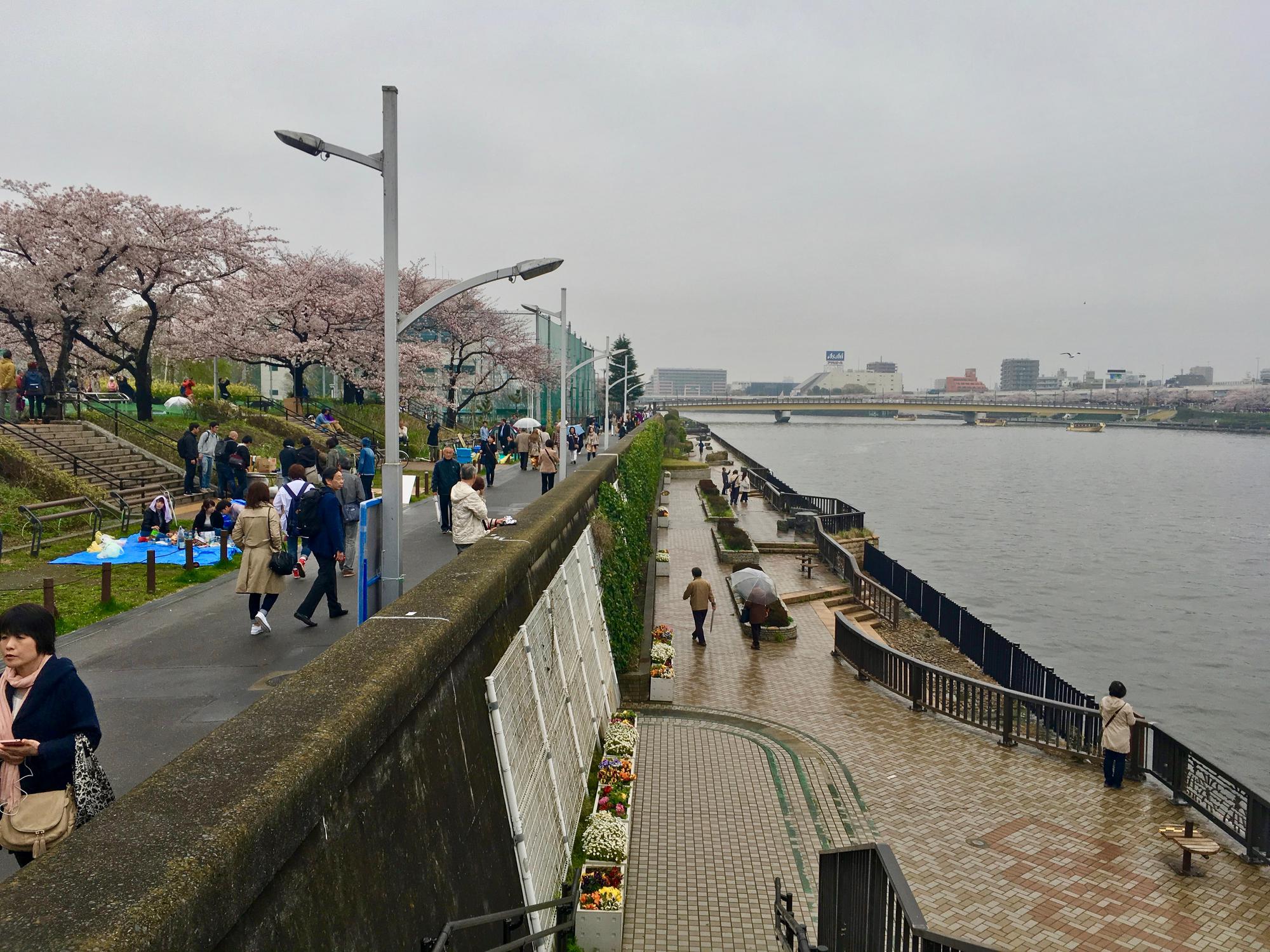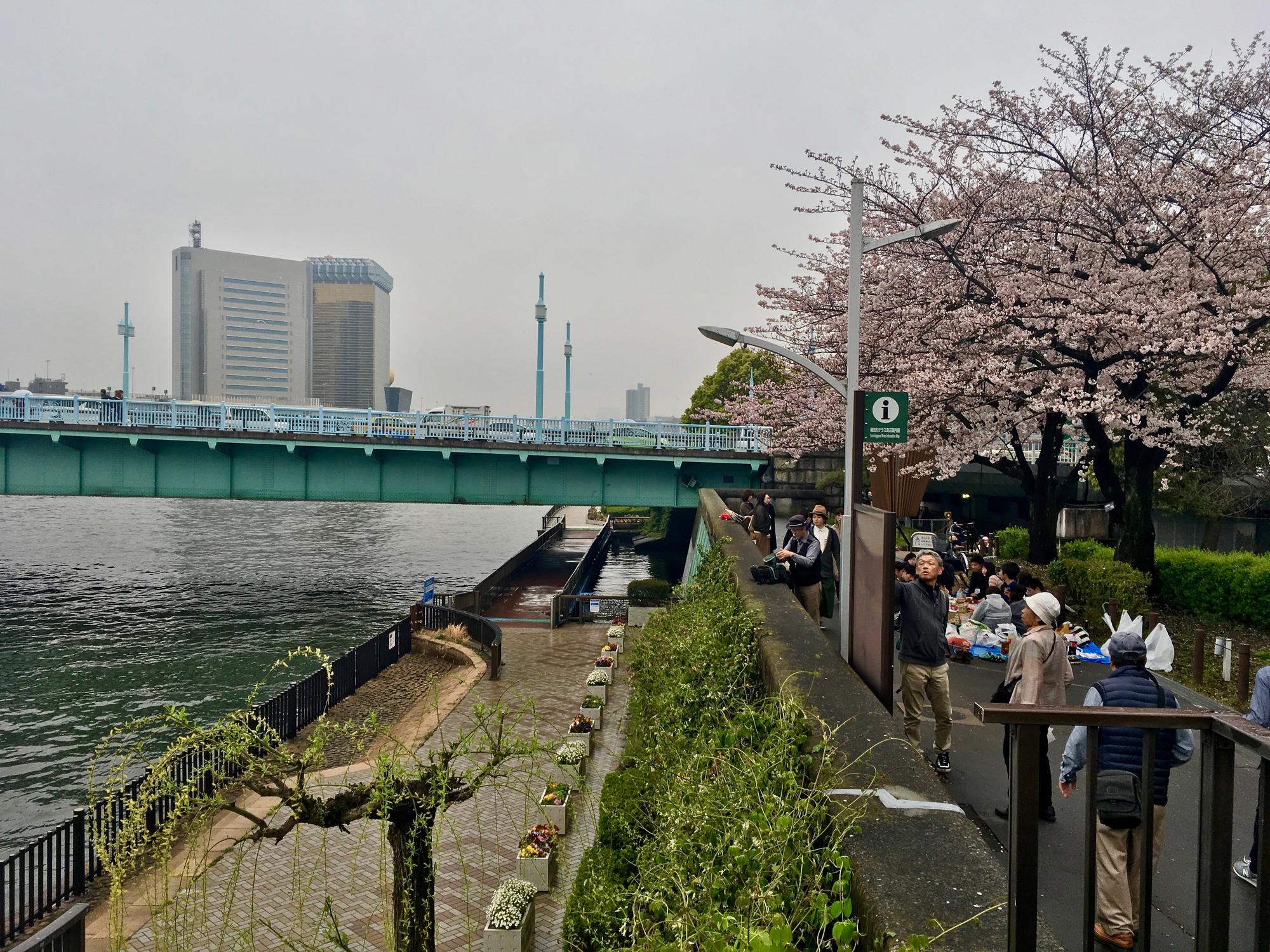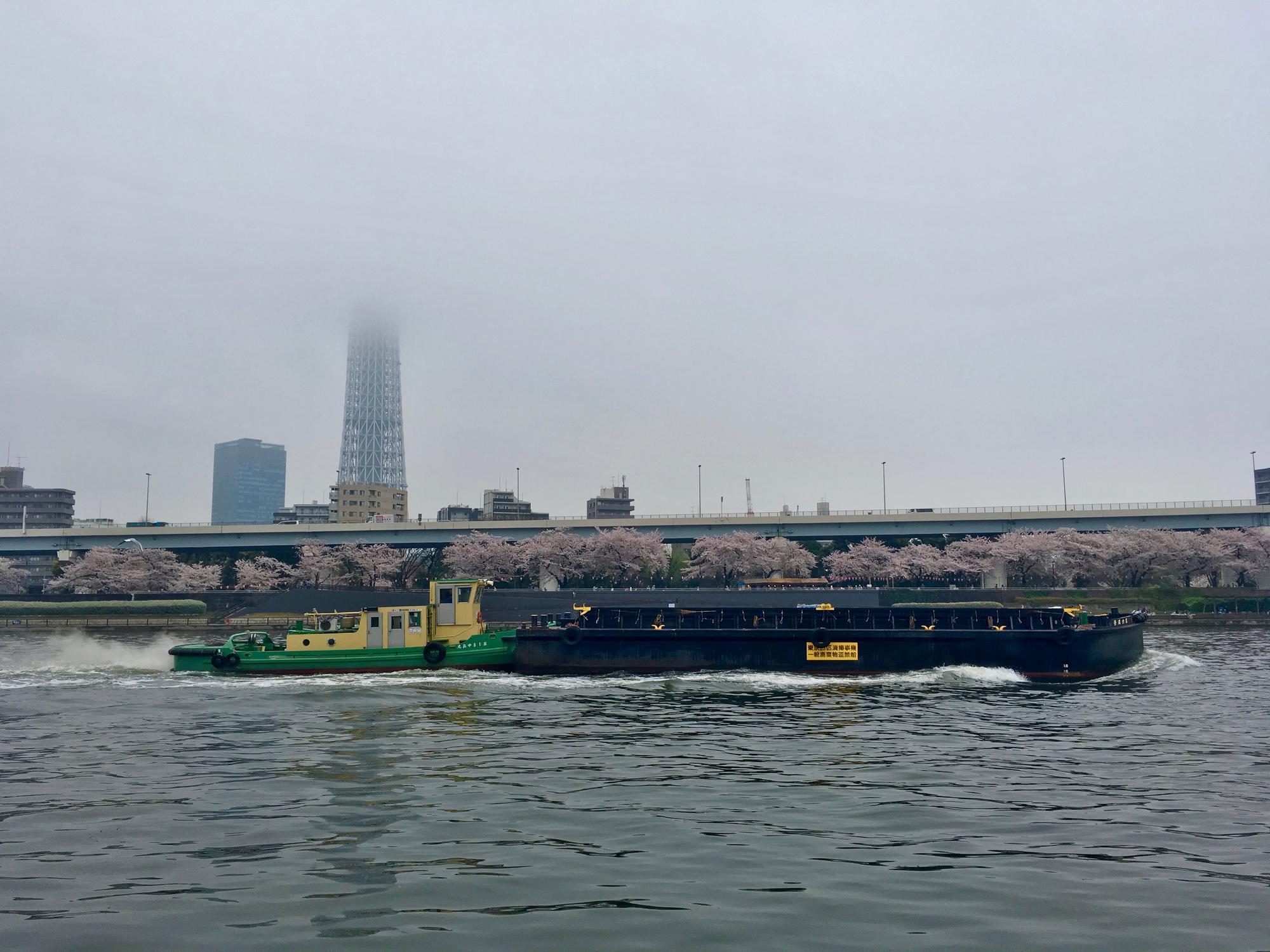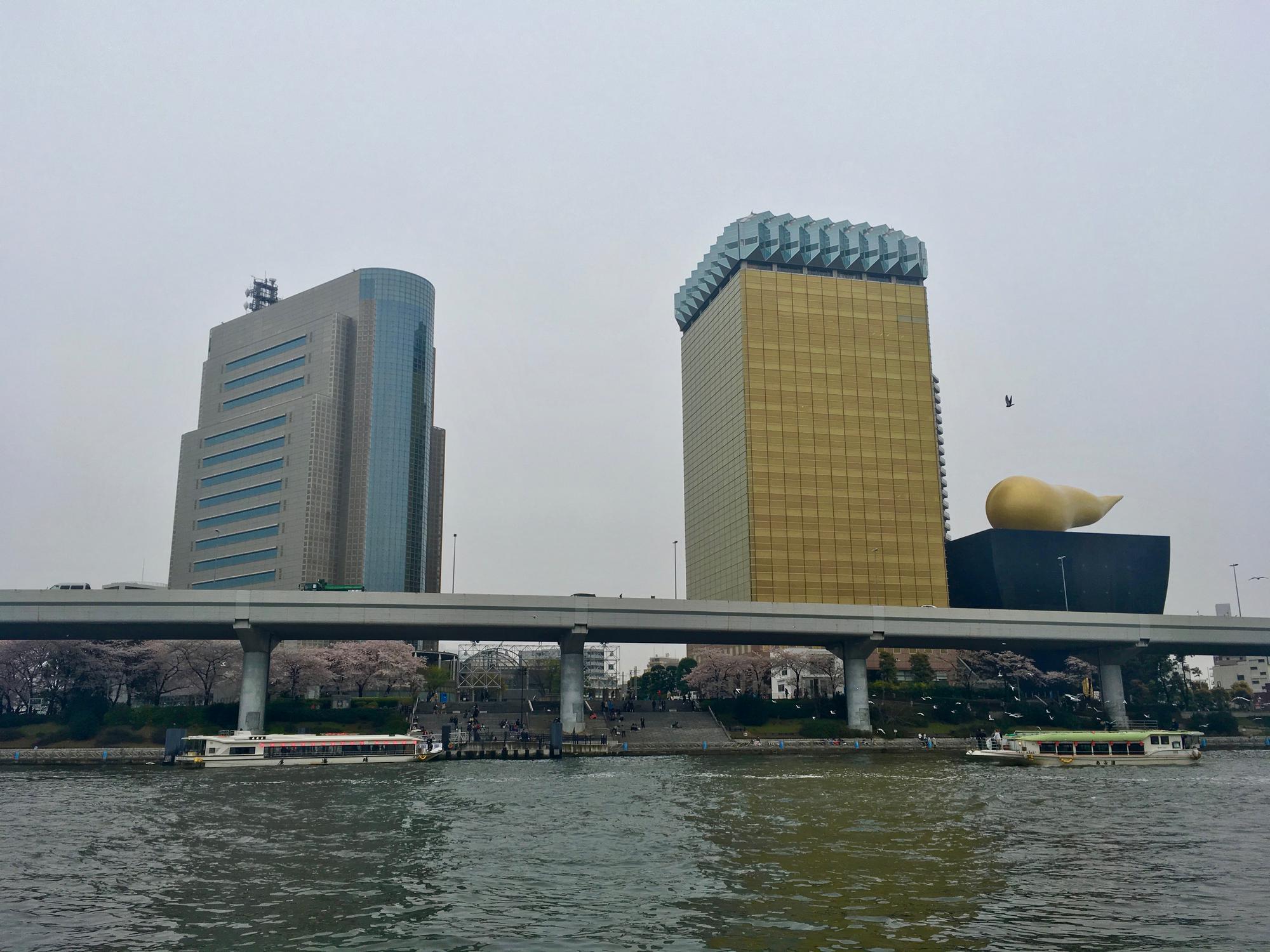 Five items number one.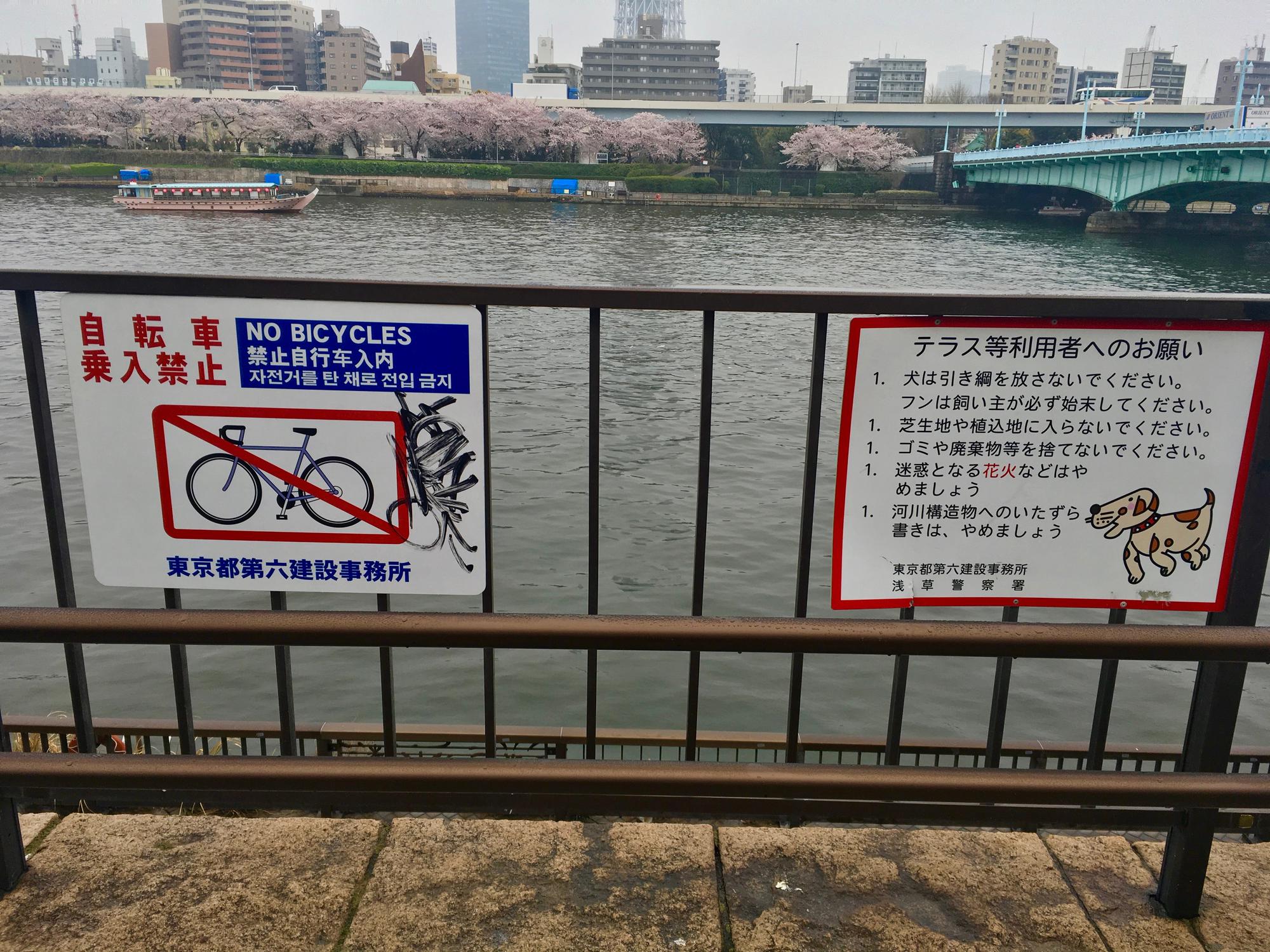 Seagulls.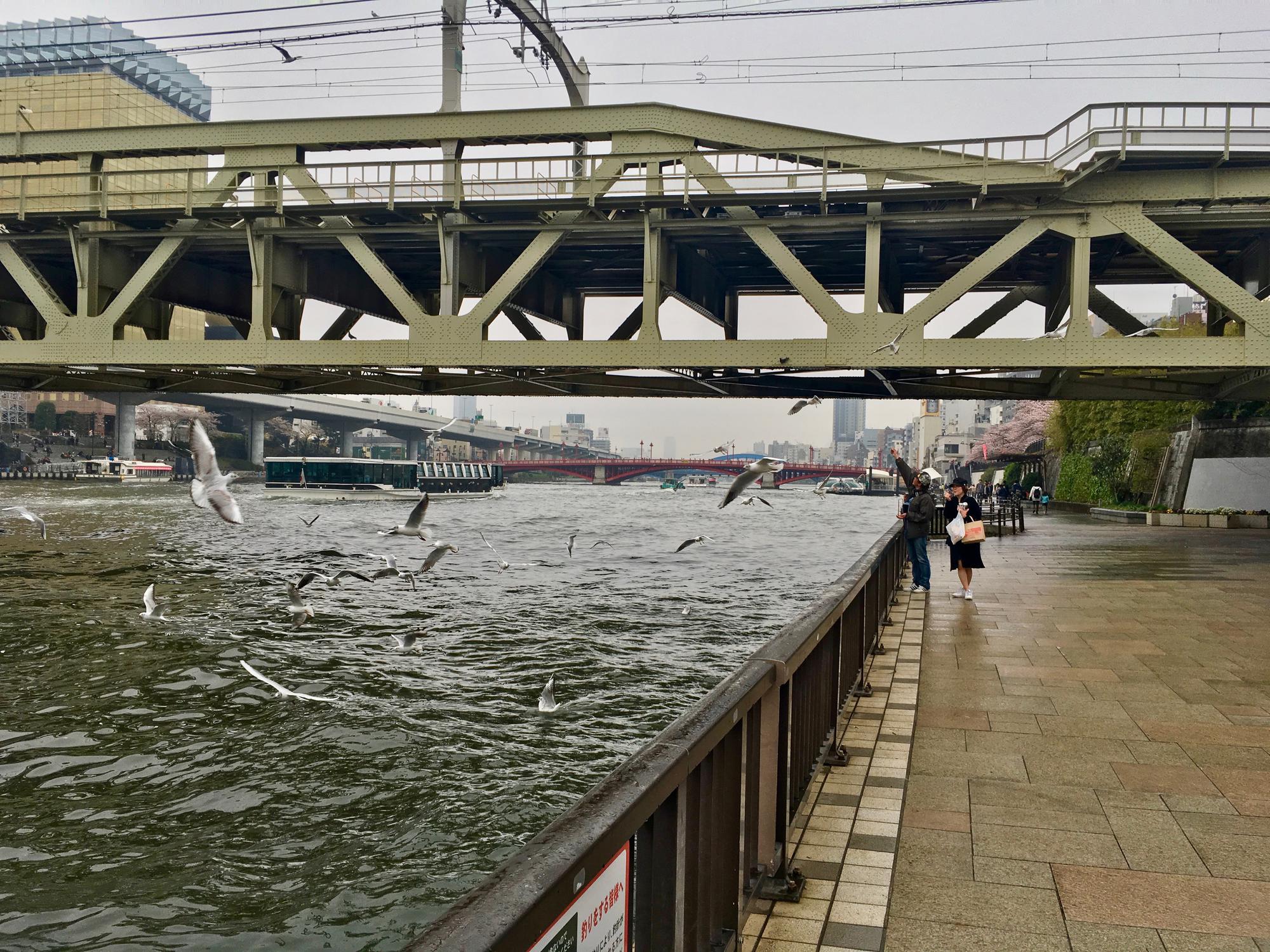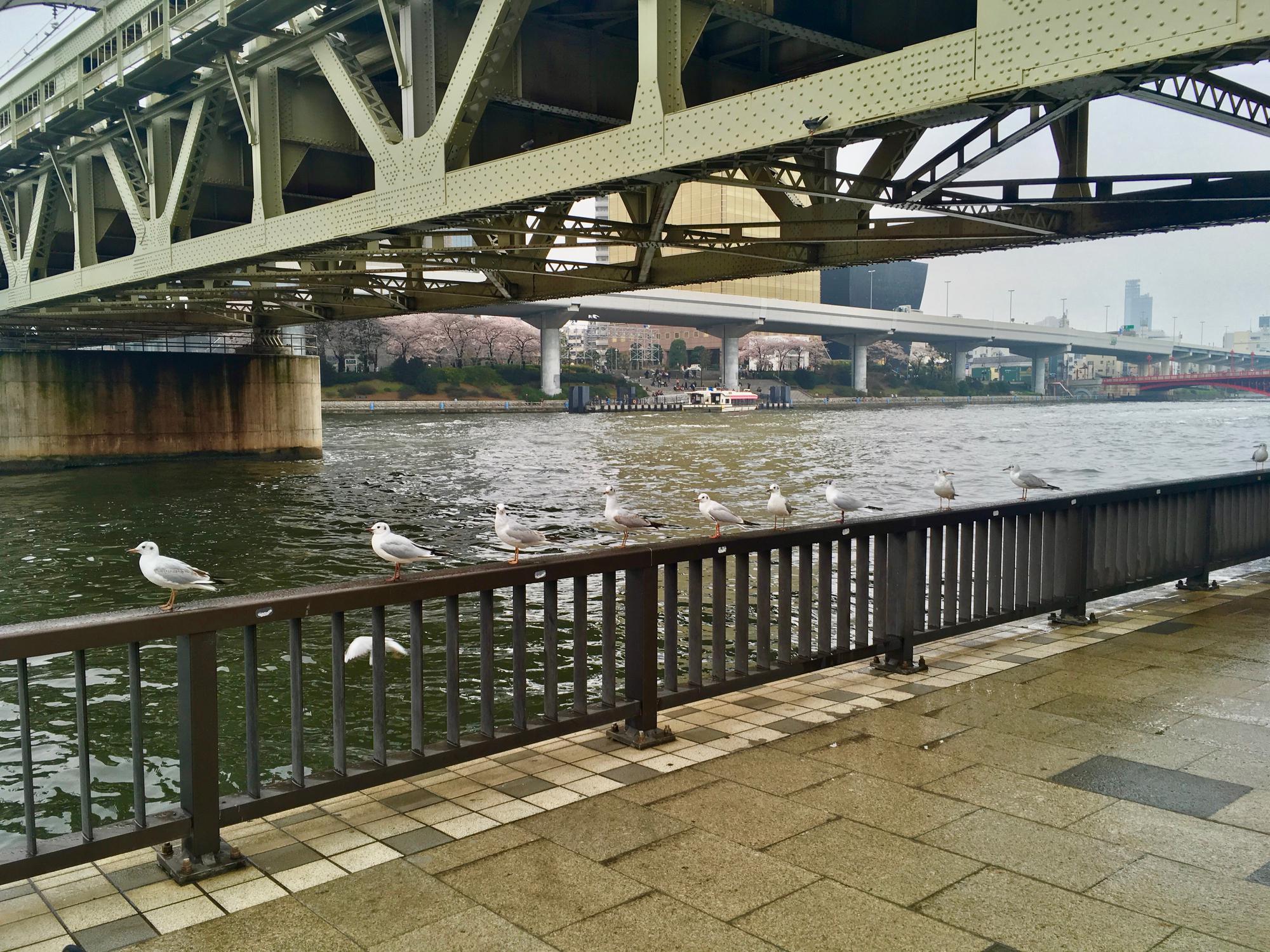 Payphone.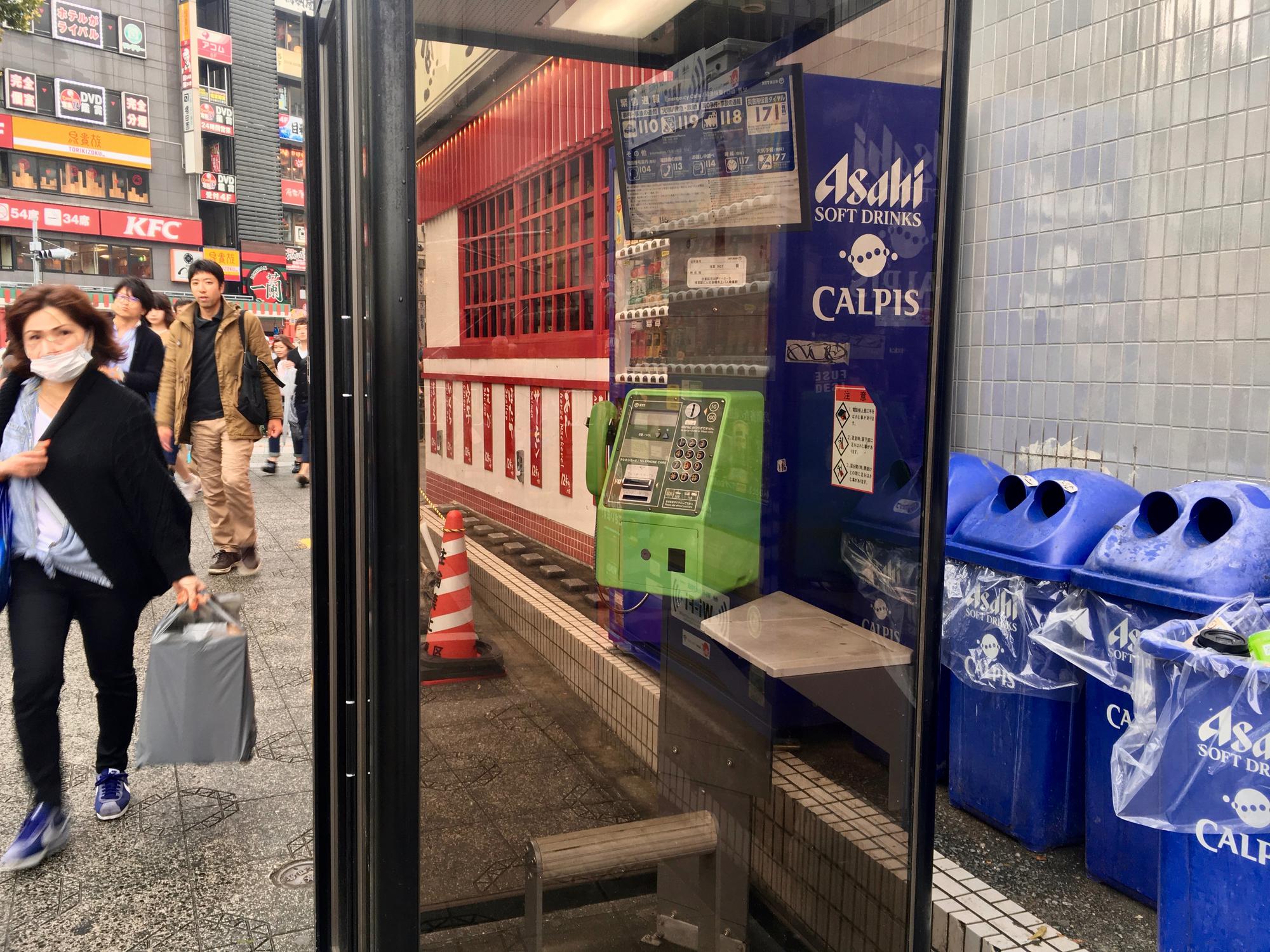 Postbox.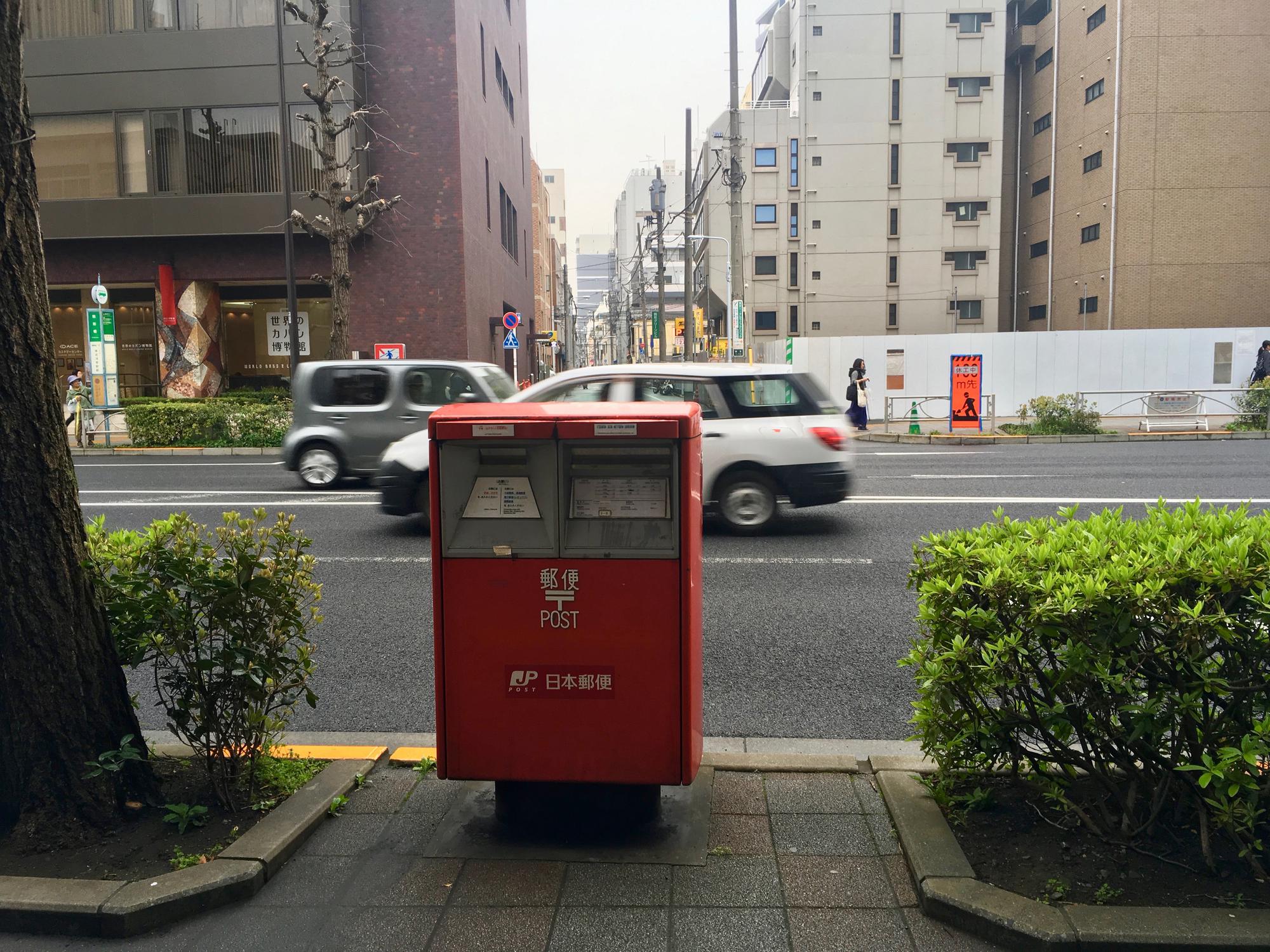 Take the bottle and the rest of the line will move forward.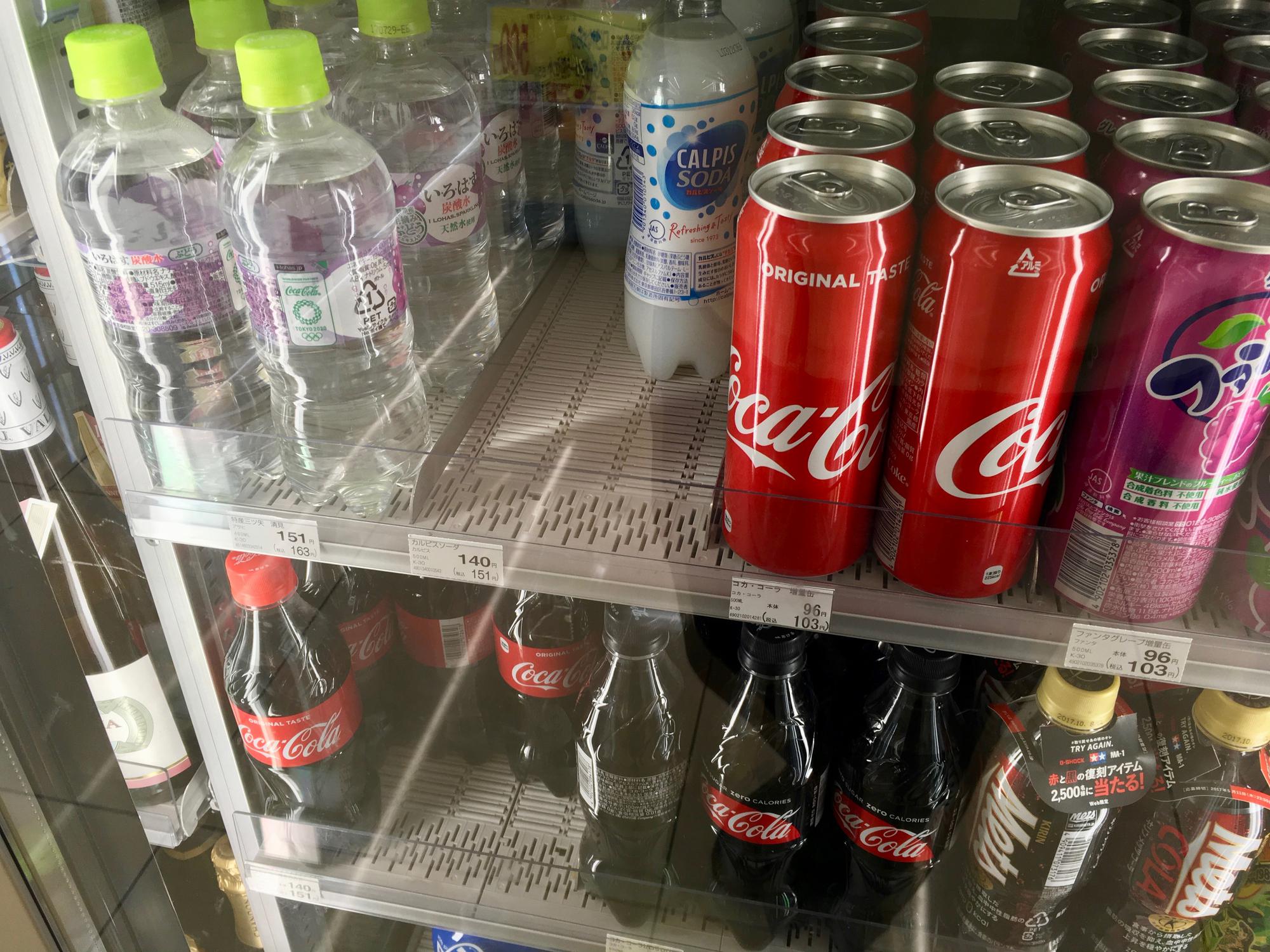 Mitsubishi TV remote control. Large companies manufacture and construct everything they could.
Multilevel city. You can catch yourself riding metro at the height of the seventh floor.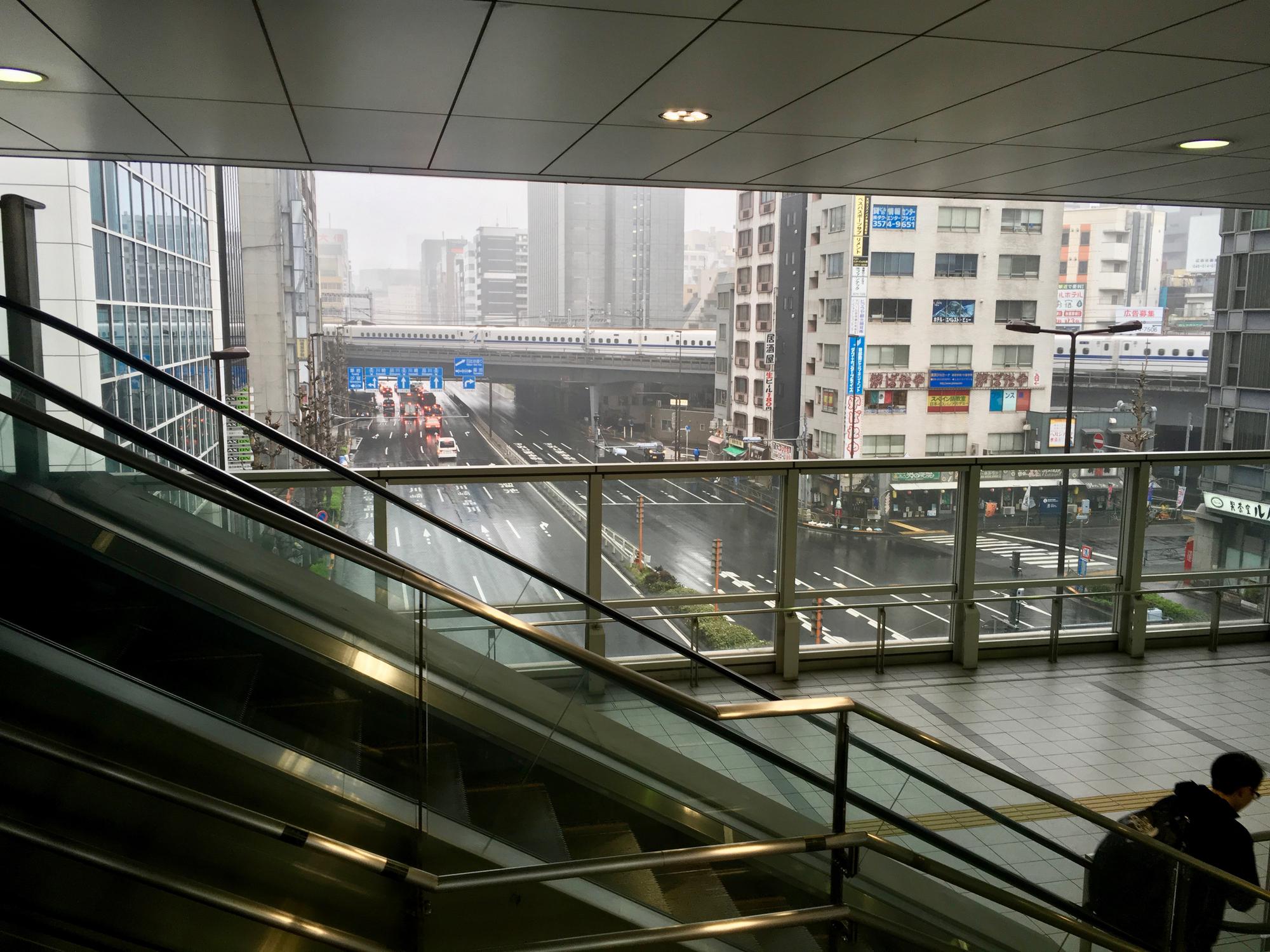 The view of the opposite side.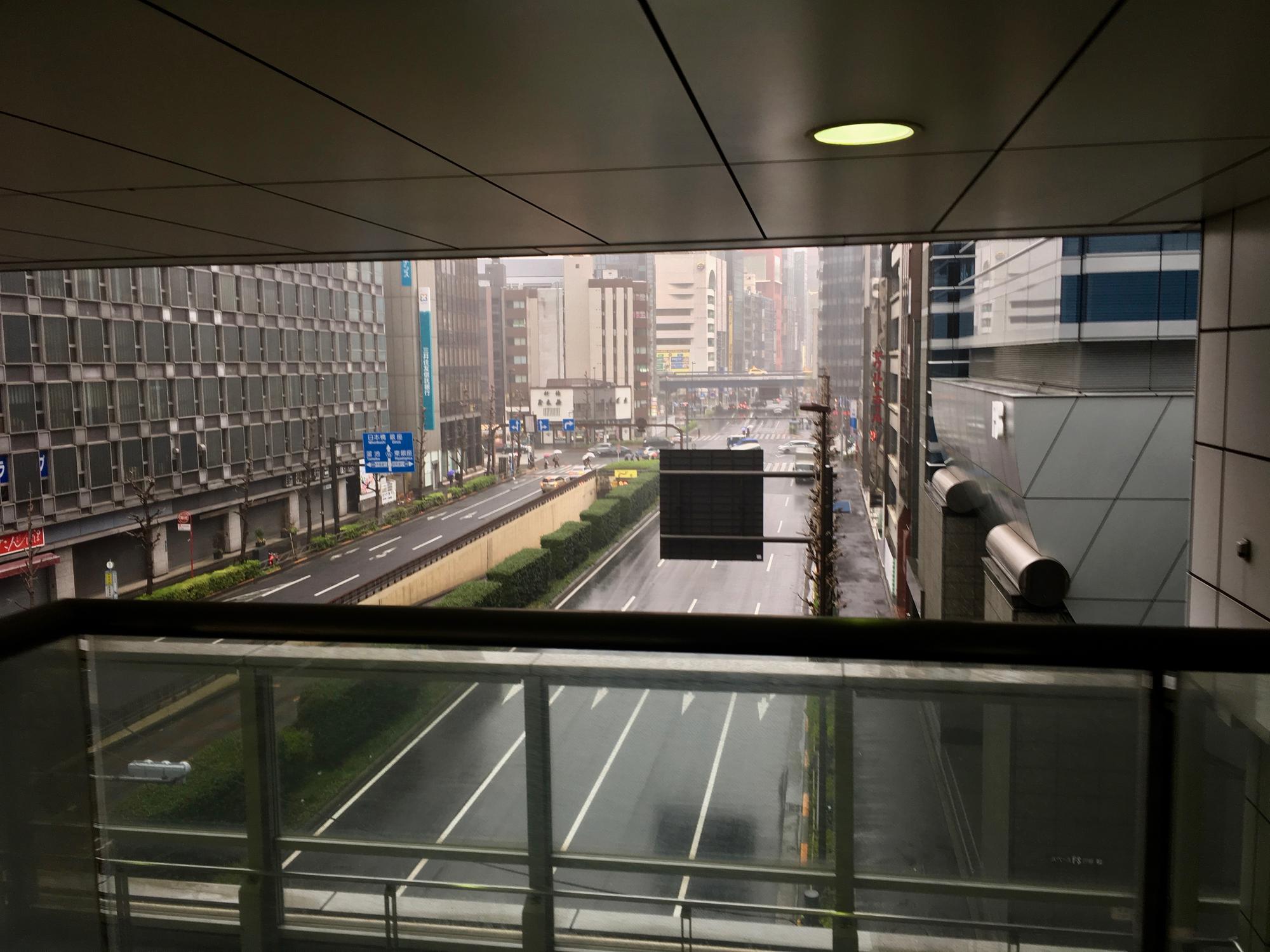 Enough ticket vending machines for everybody.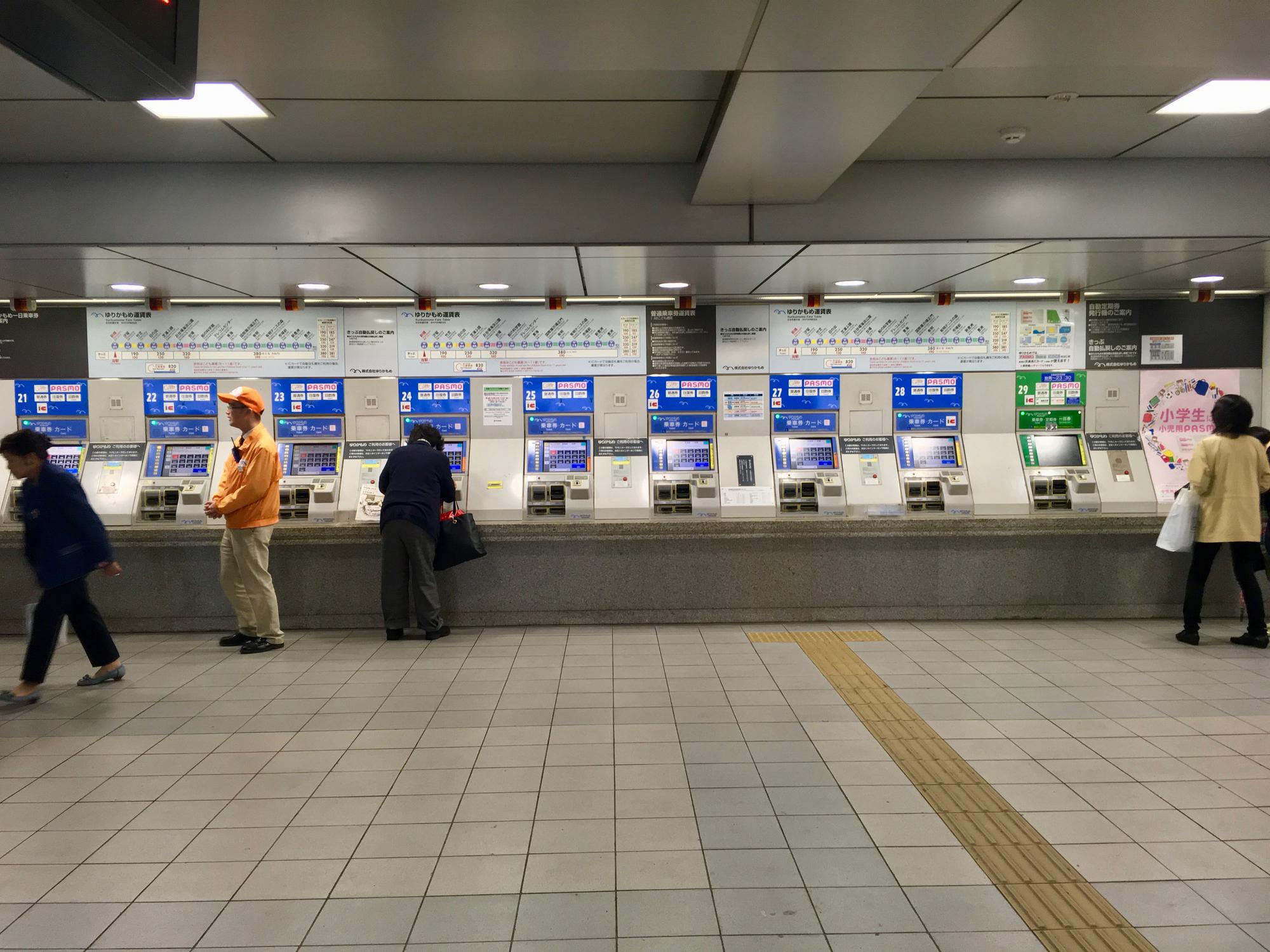 Beverage vending machines maintenance. A staggering variety of soda. There is always a bin for bottles and cans next to a vending machine.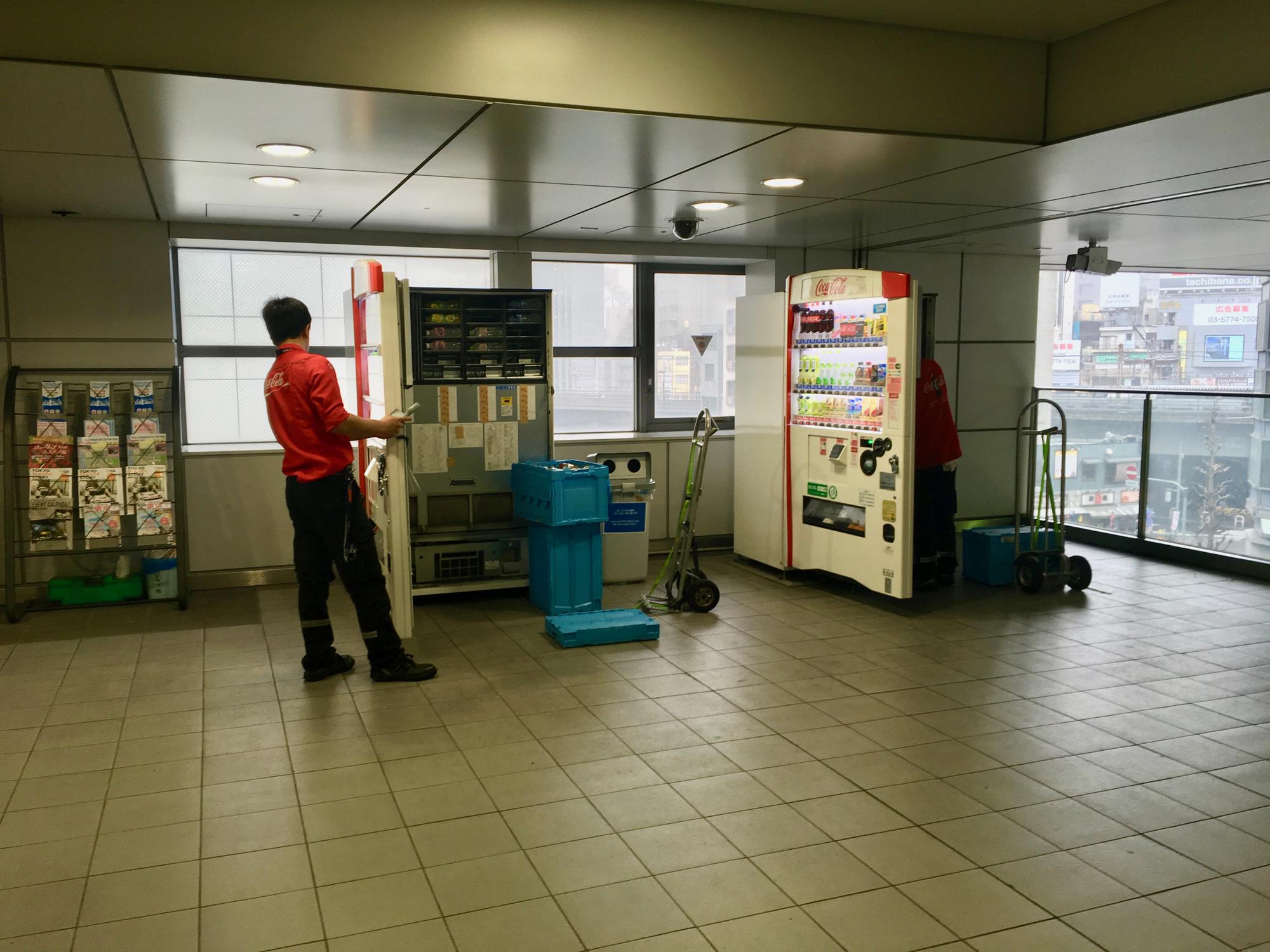 In the metro.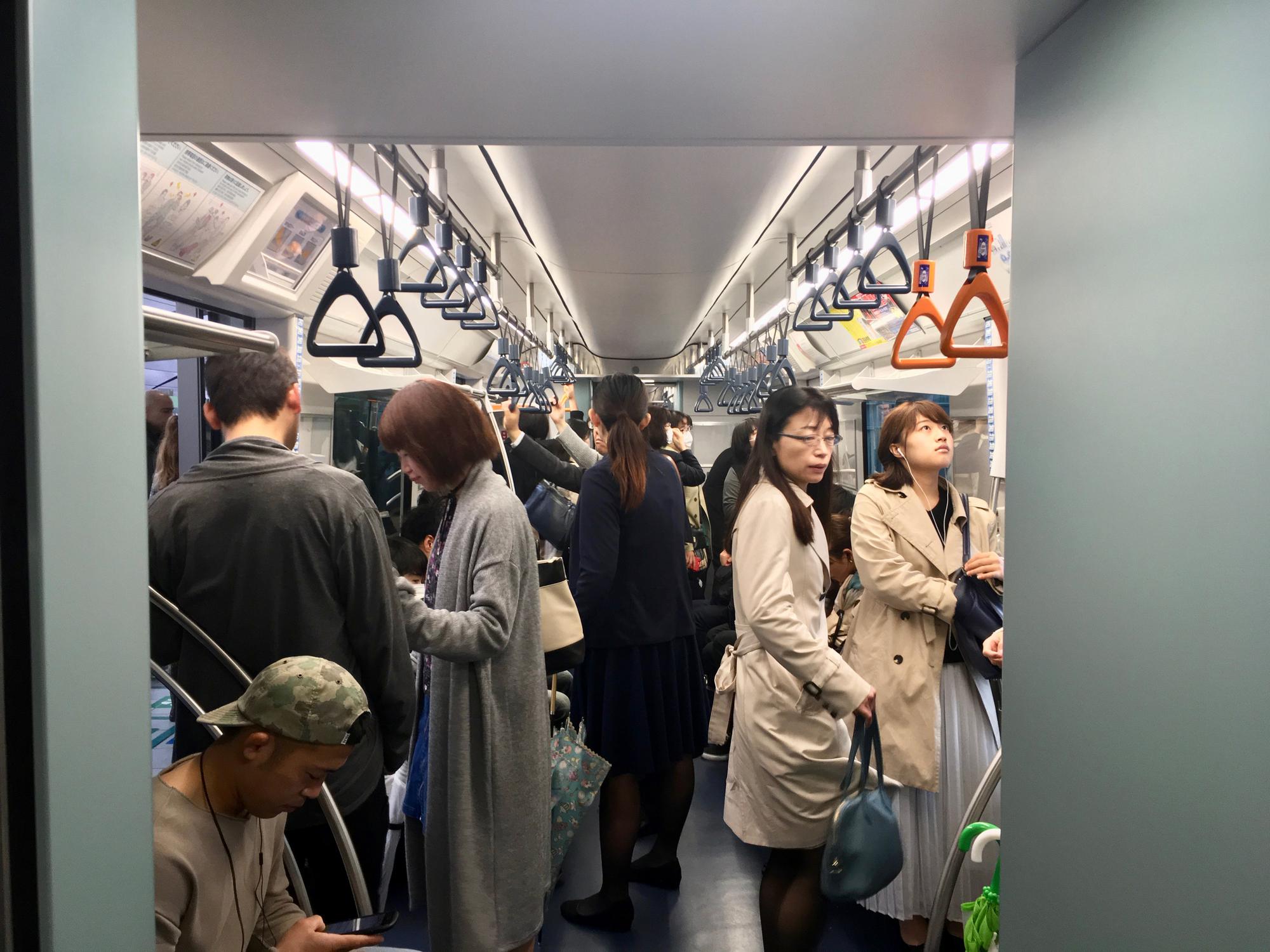 There are displays with the route in many metro trains right above the exit. Caught right screen while in Korean.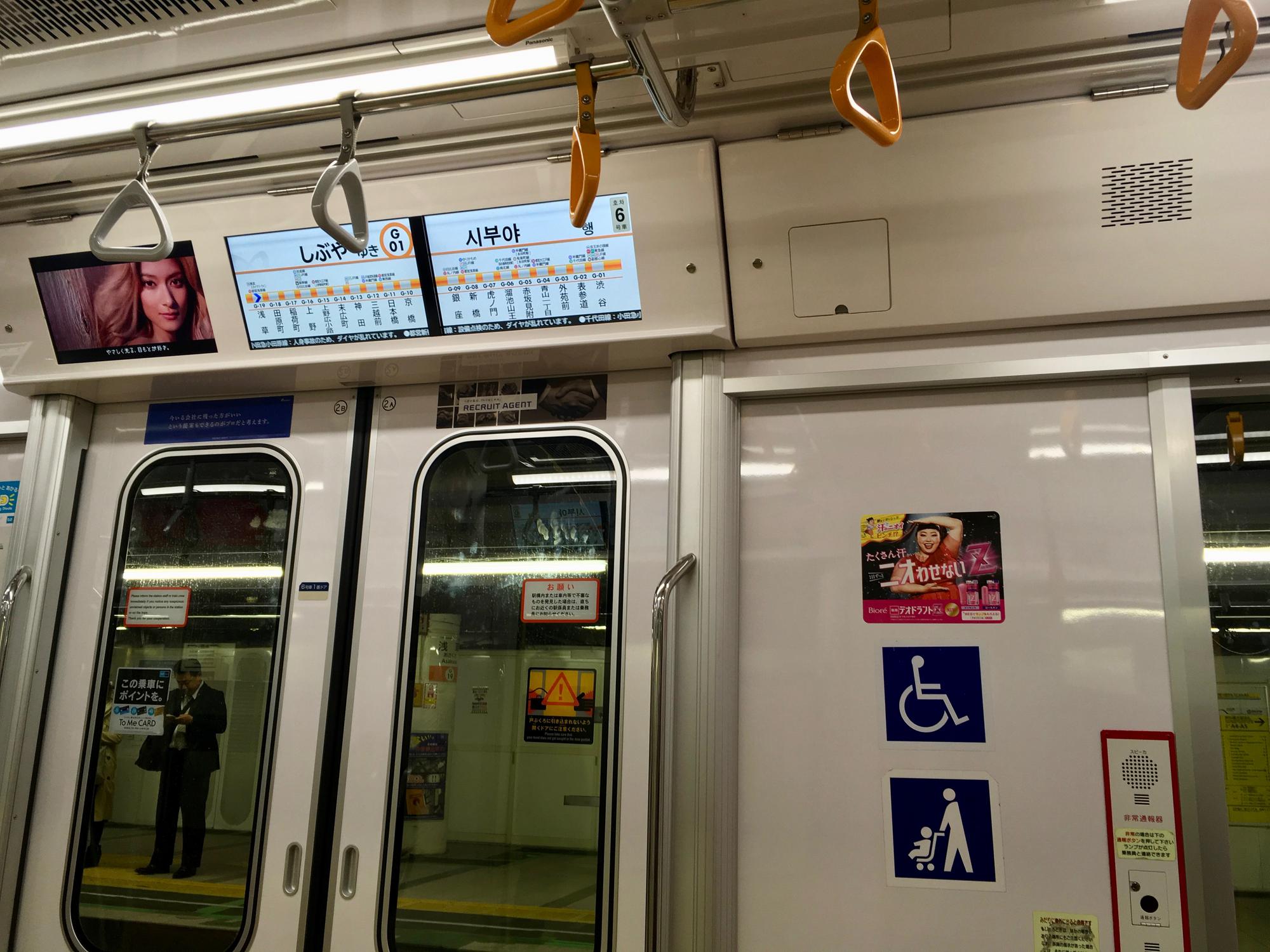 The weather outside. Yeah, it was really important to have an umbrella for the first few days of the trip.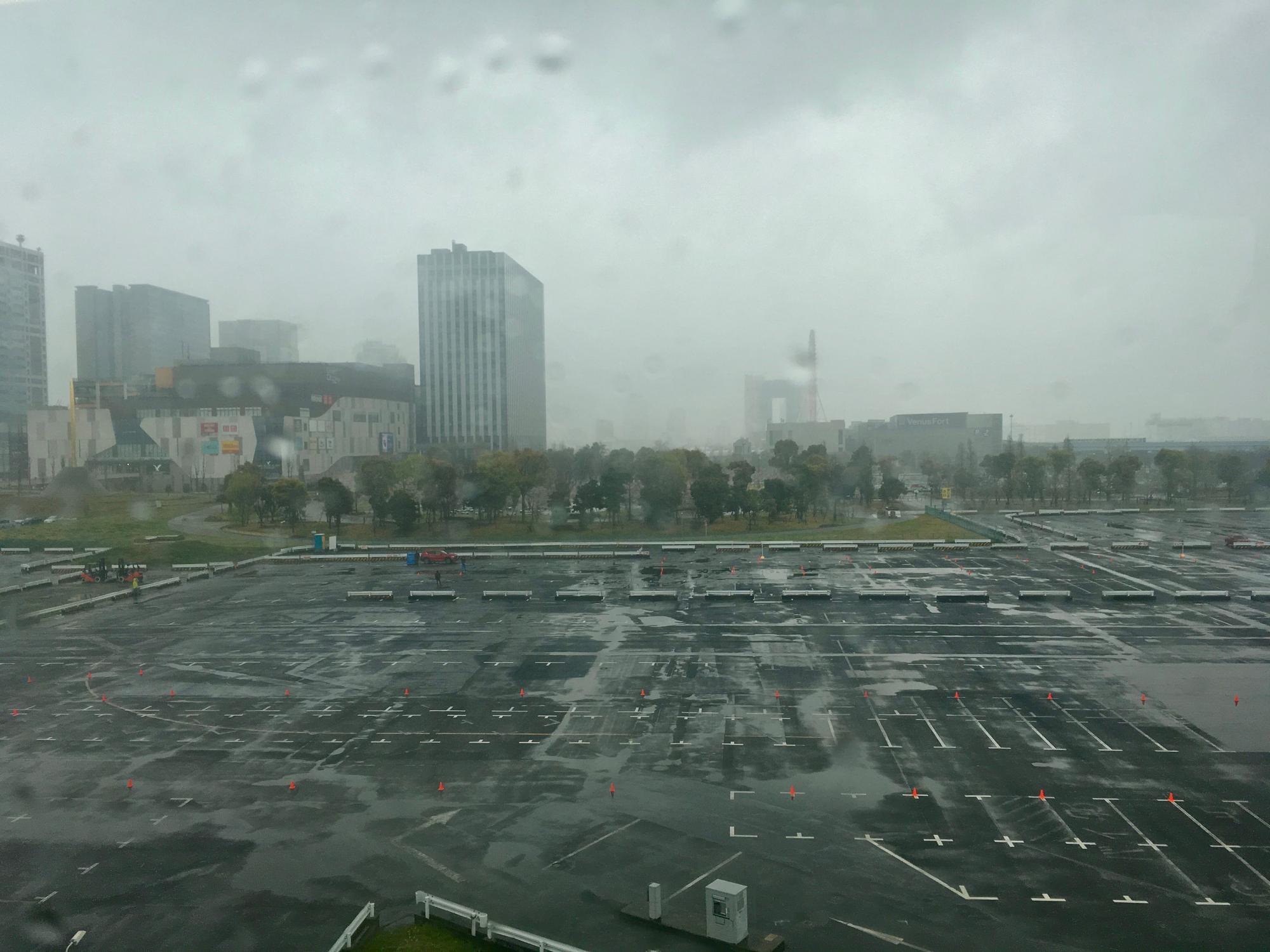 Driverless train.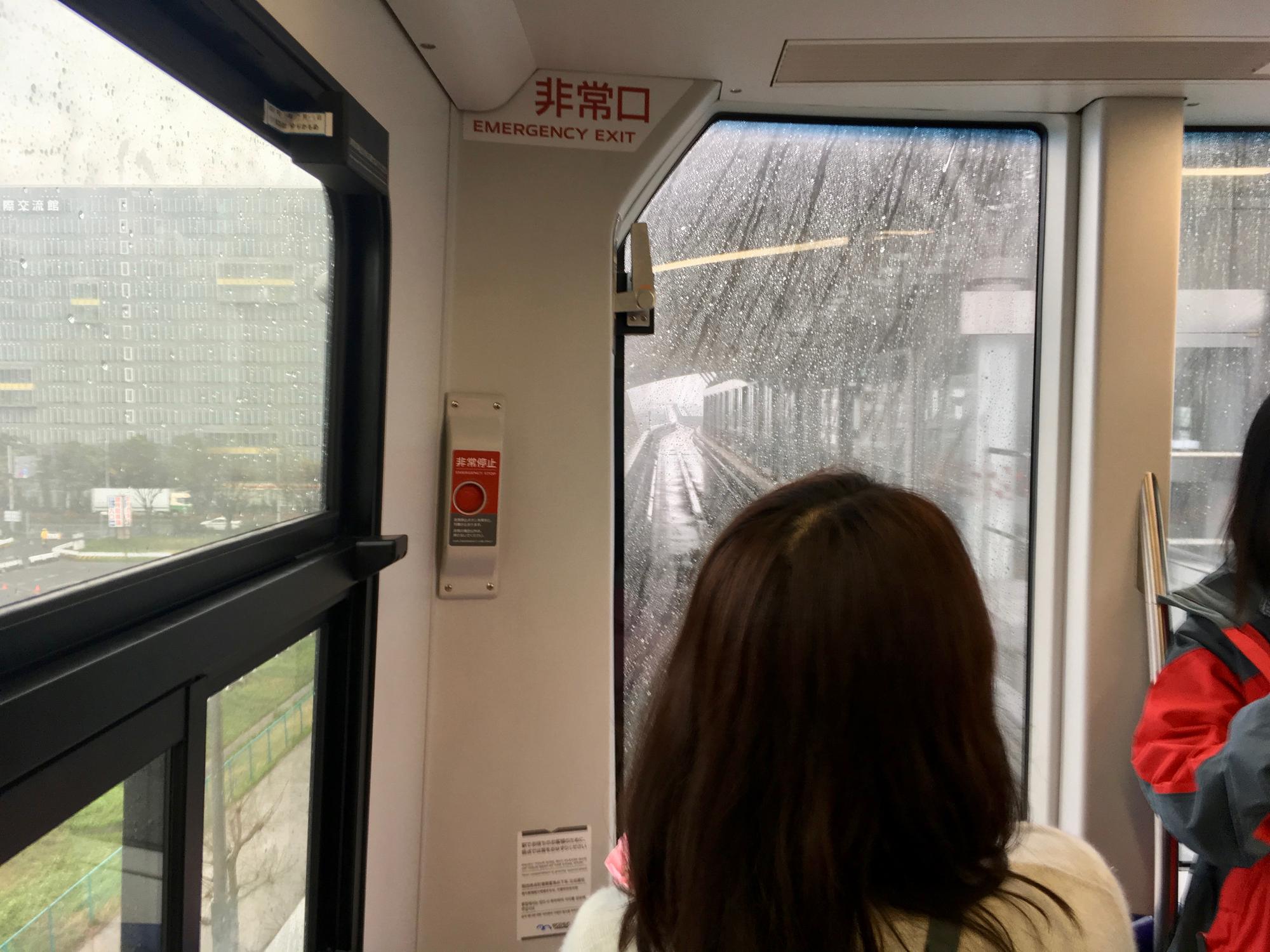 Metro station U08.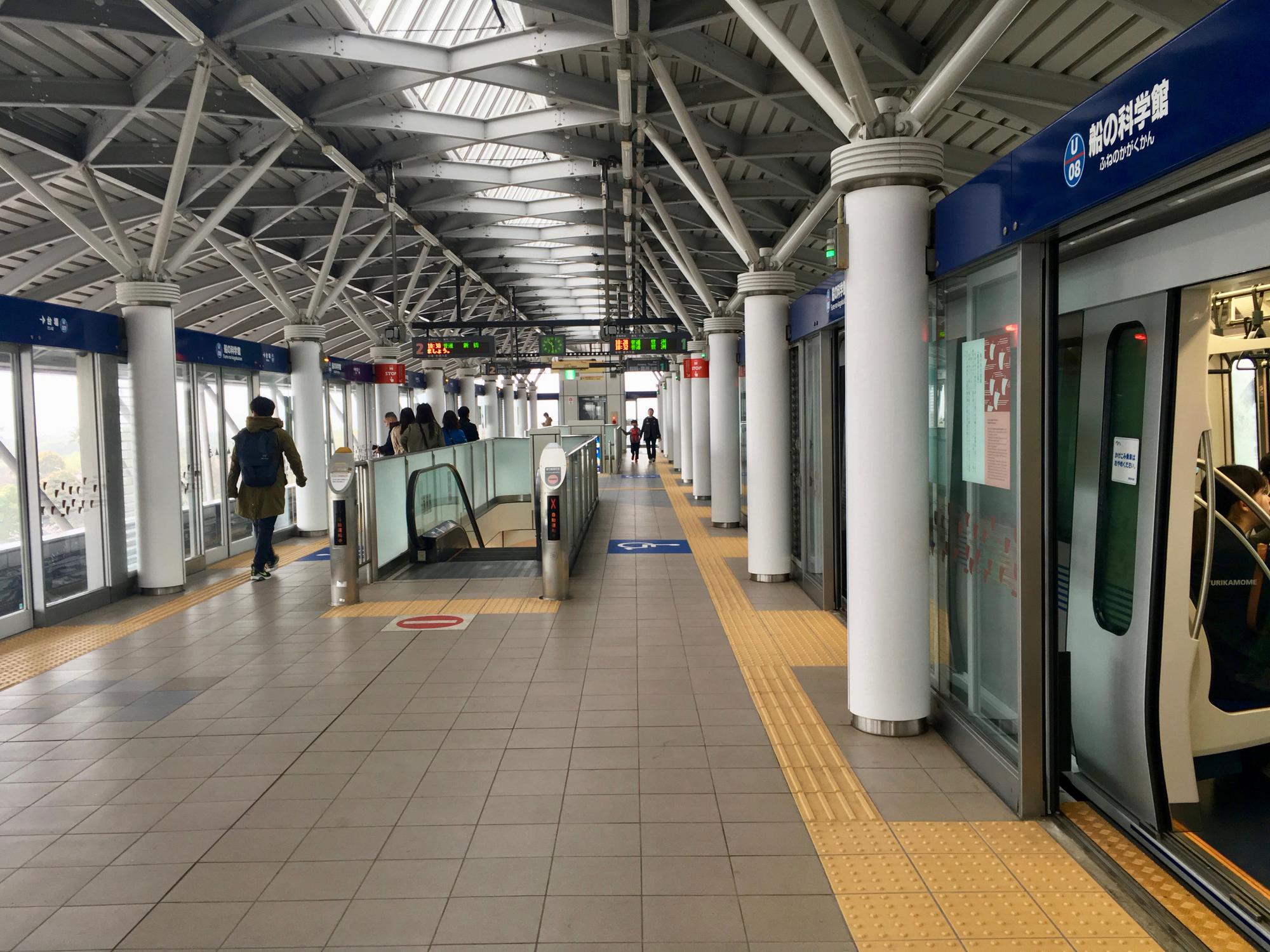 Outside the station.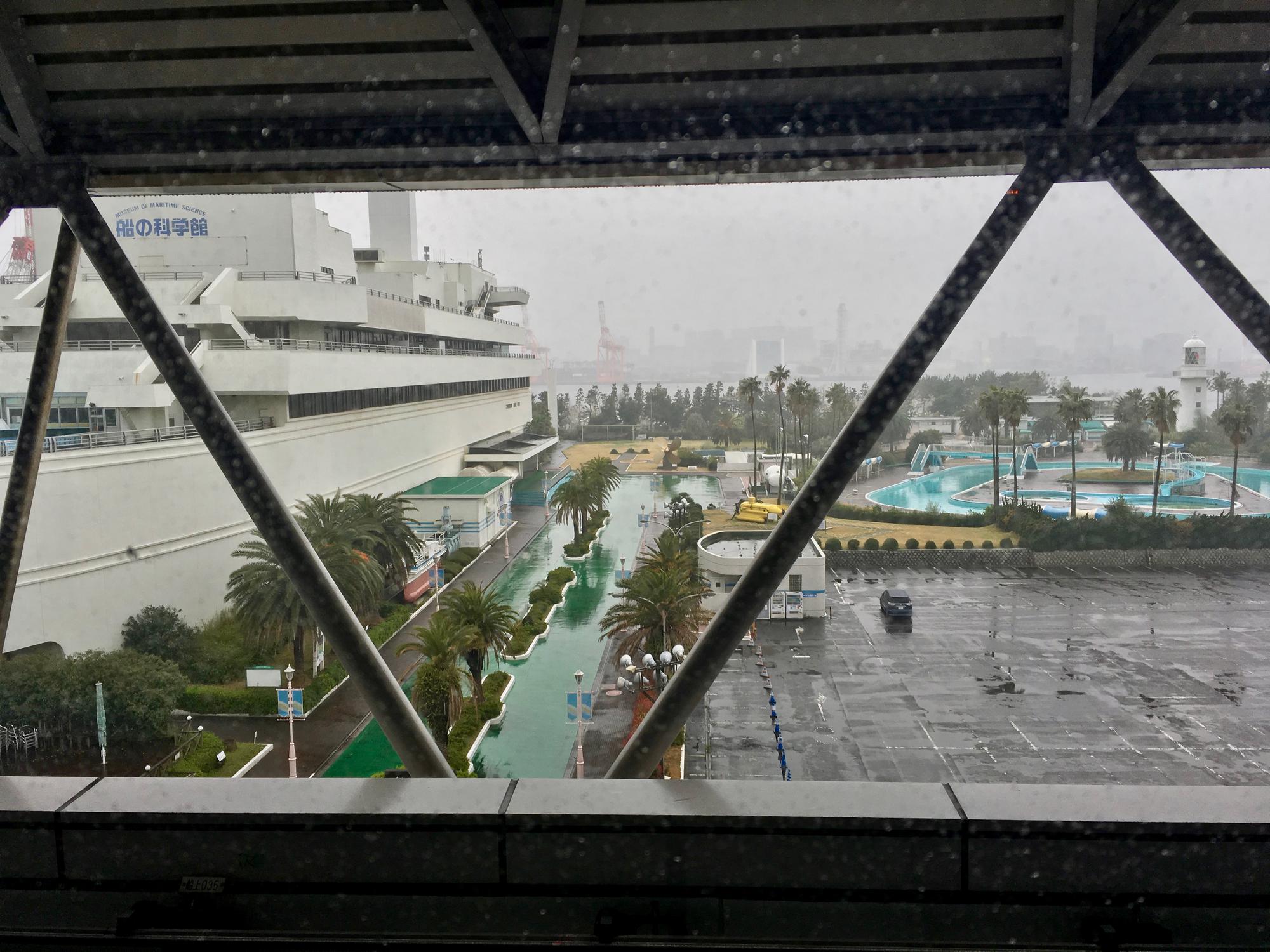 Space toilet on the ISS.
Earth.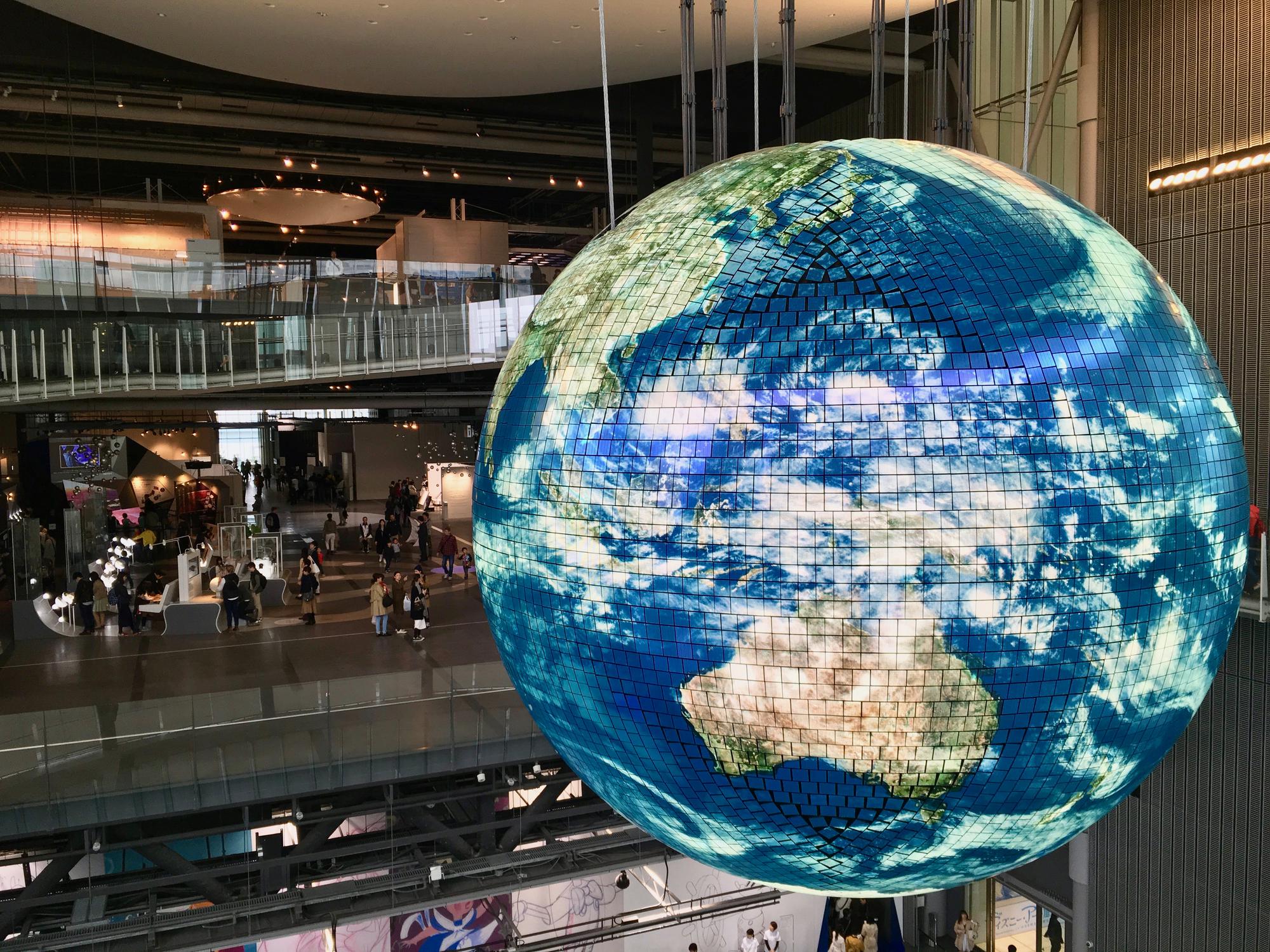 Odaiba district.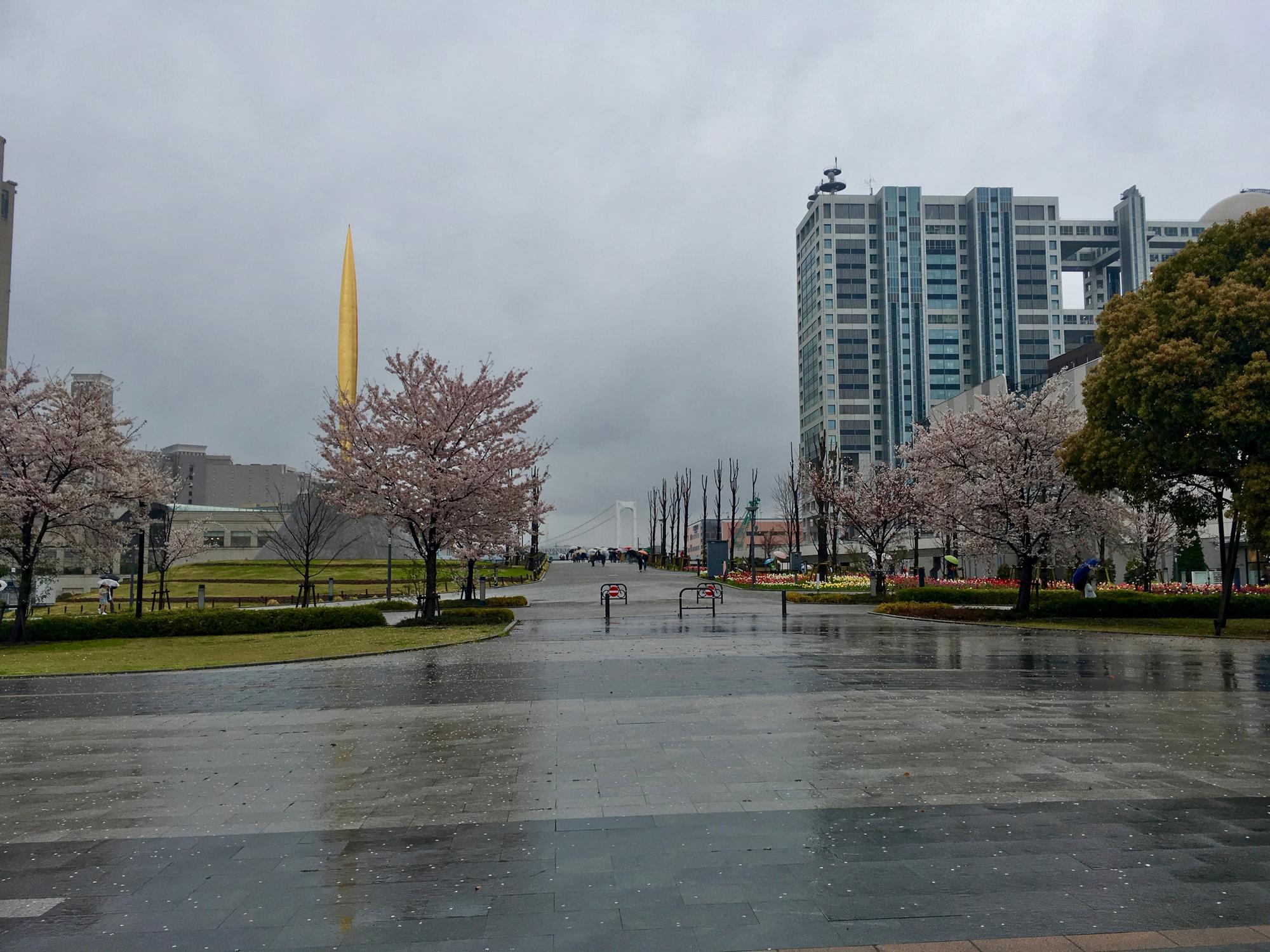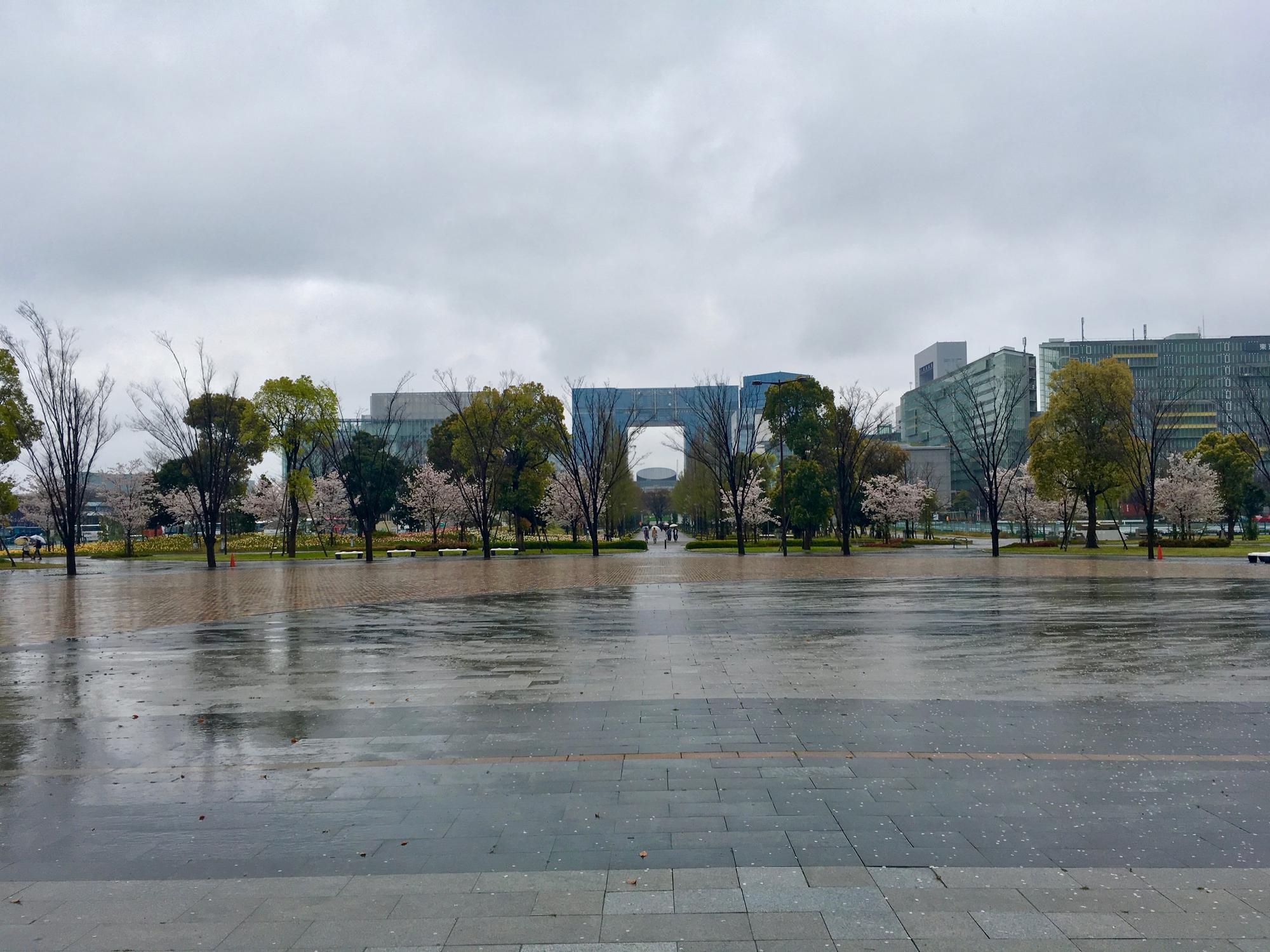 Condoms for wet umbrellas. Dripping is not appropriate in buildings, so it's either a condom or leaving an umbrella in a stand outside an establishment.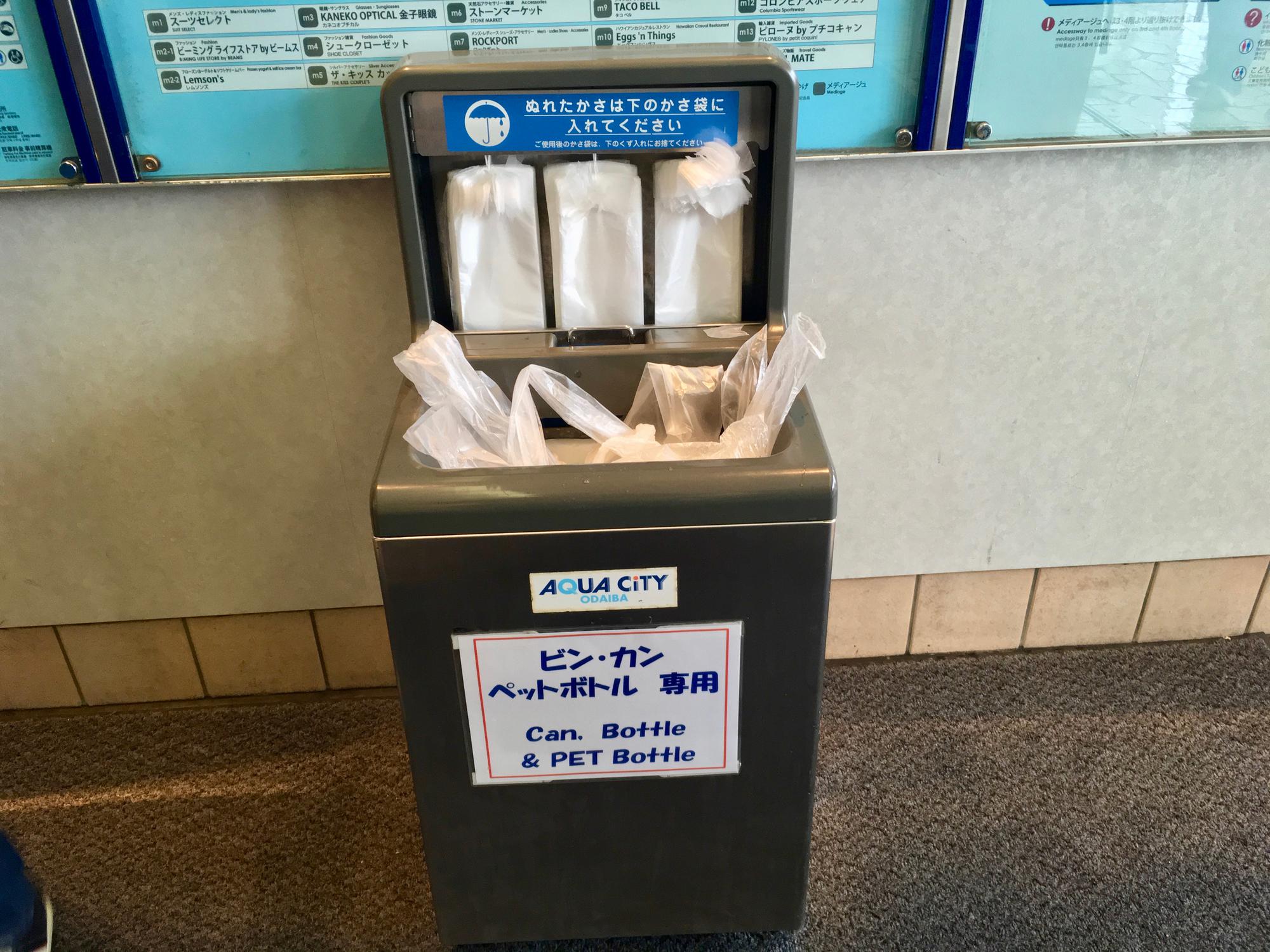 Food replicas to simplify the choice of dishes to order.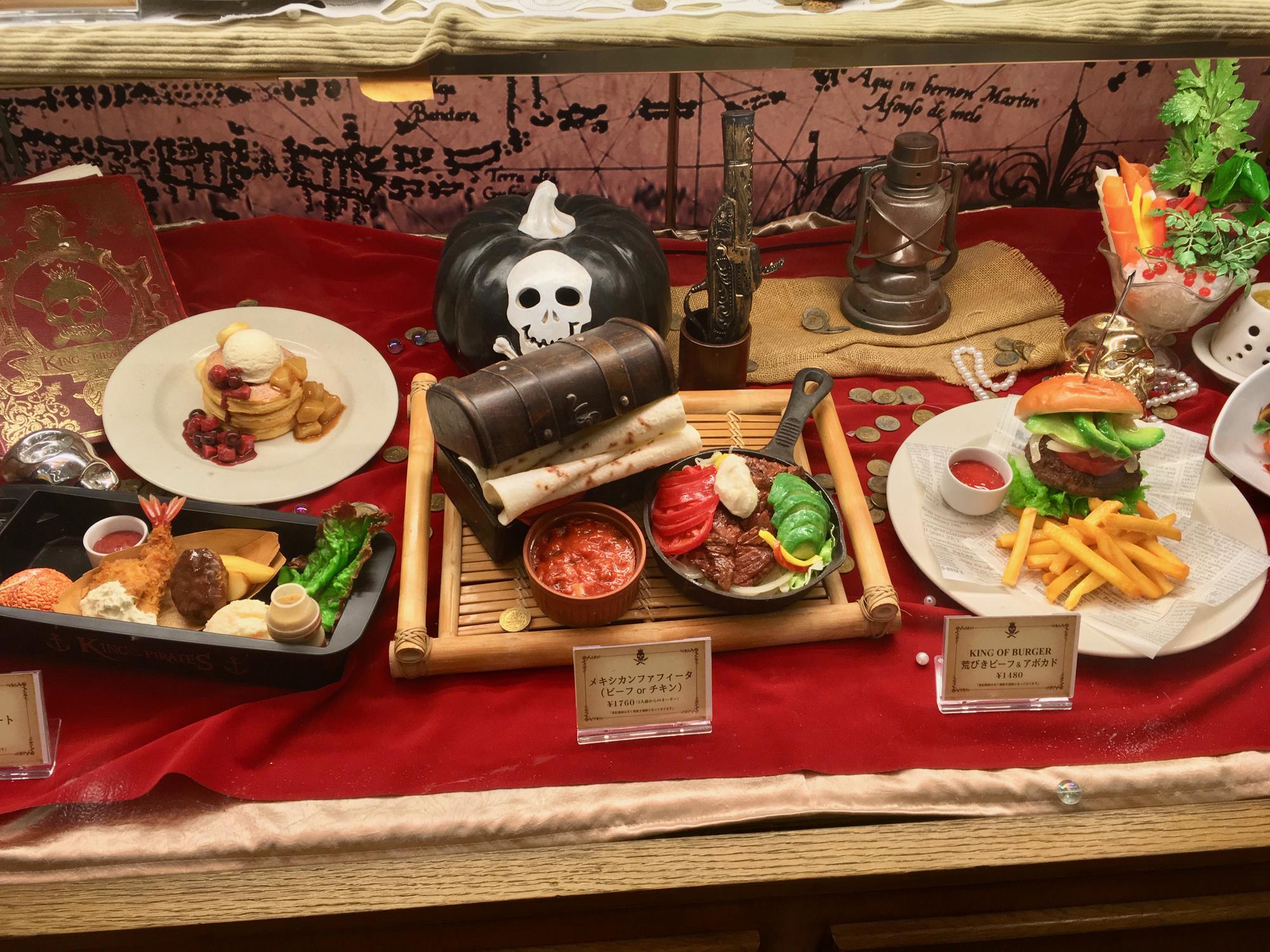 Statue of Liberty replica.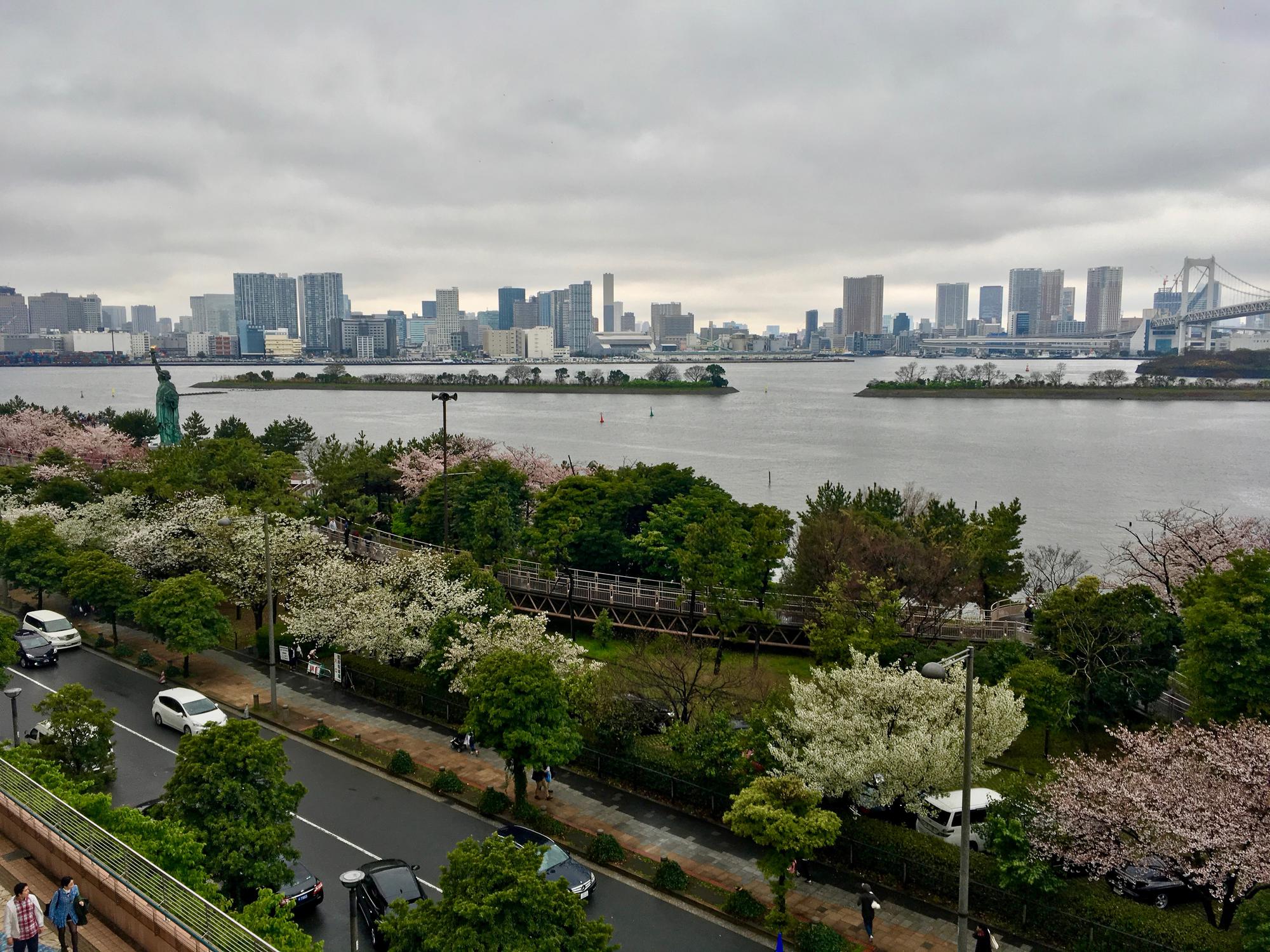 Bridge.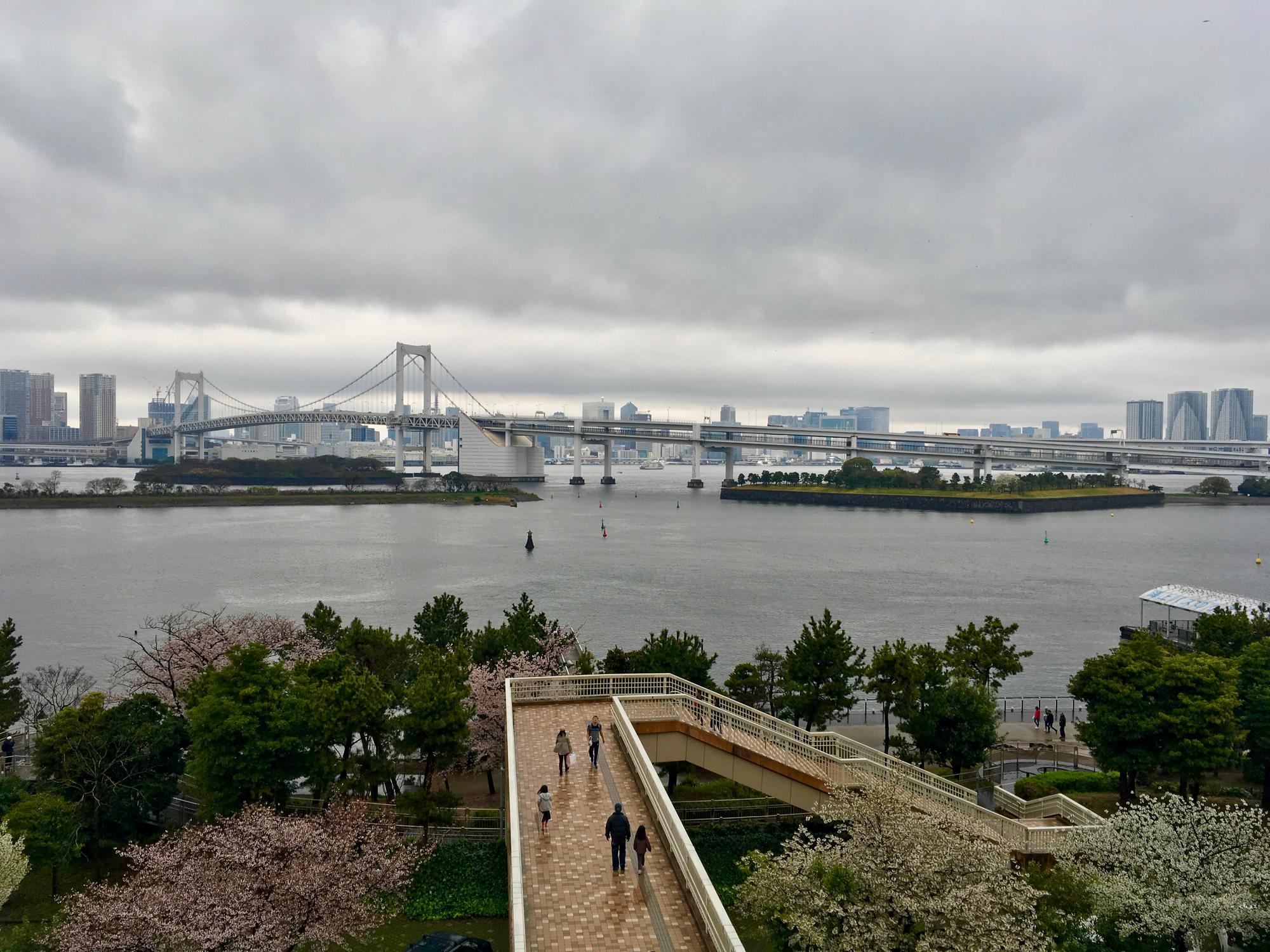 American cars.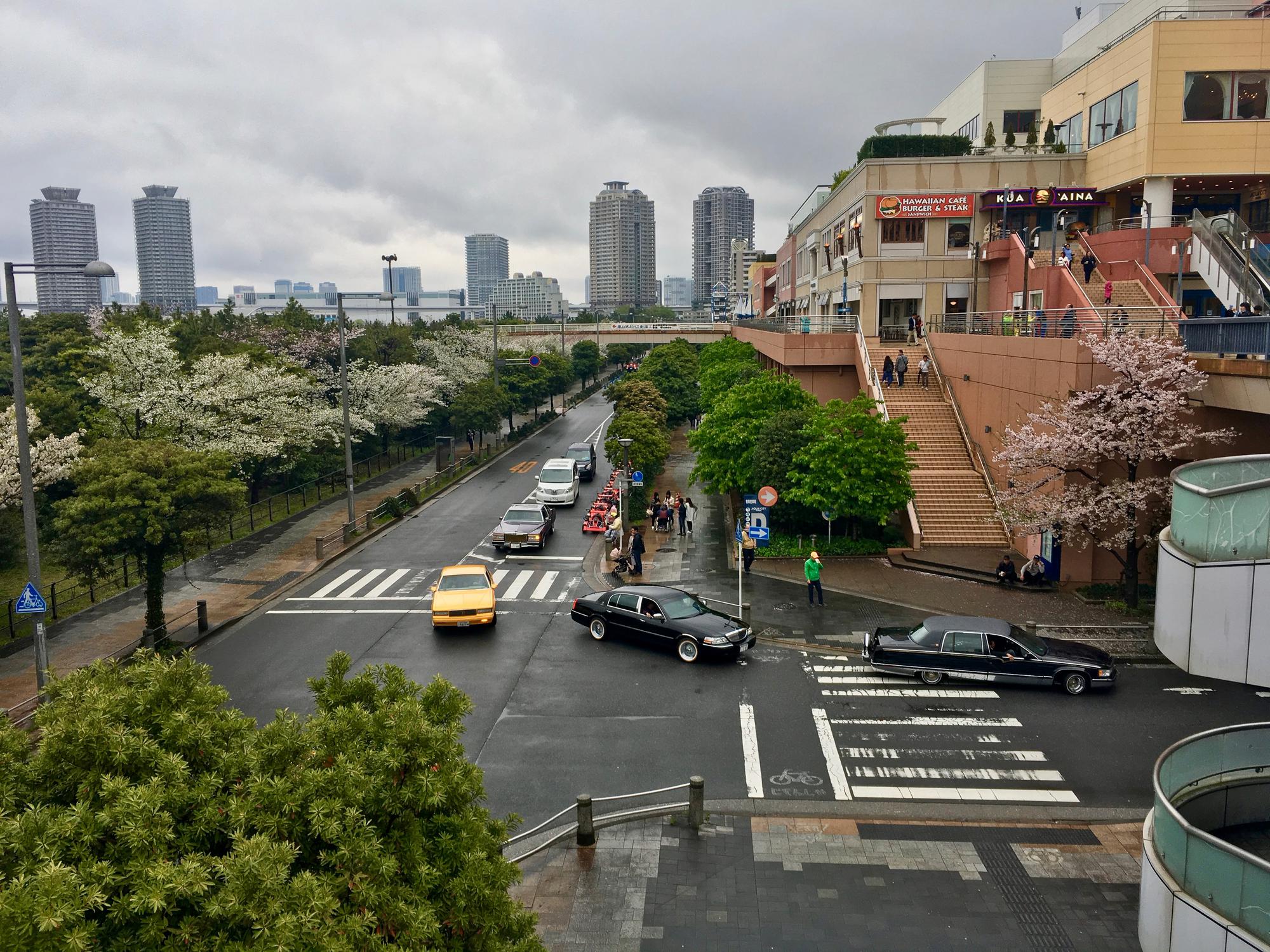 Bench.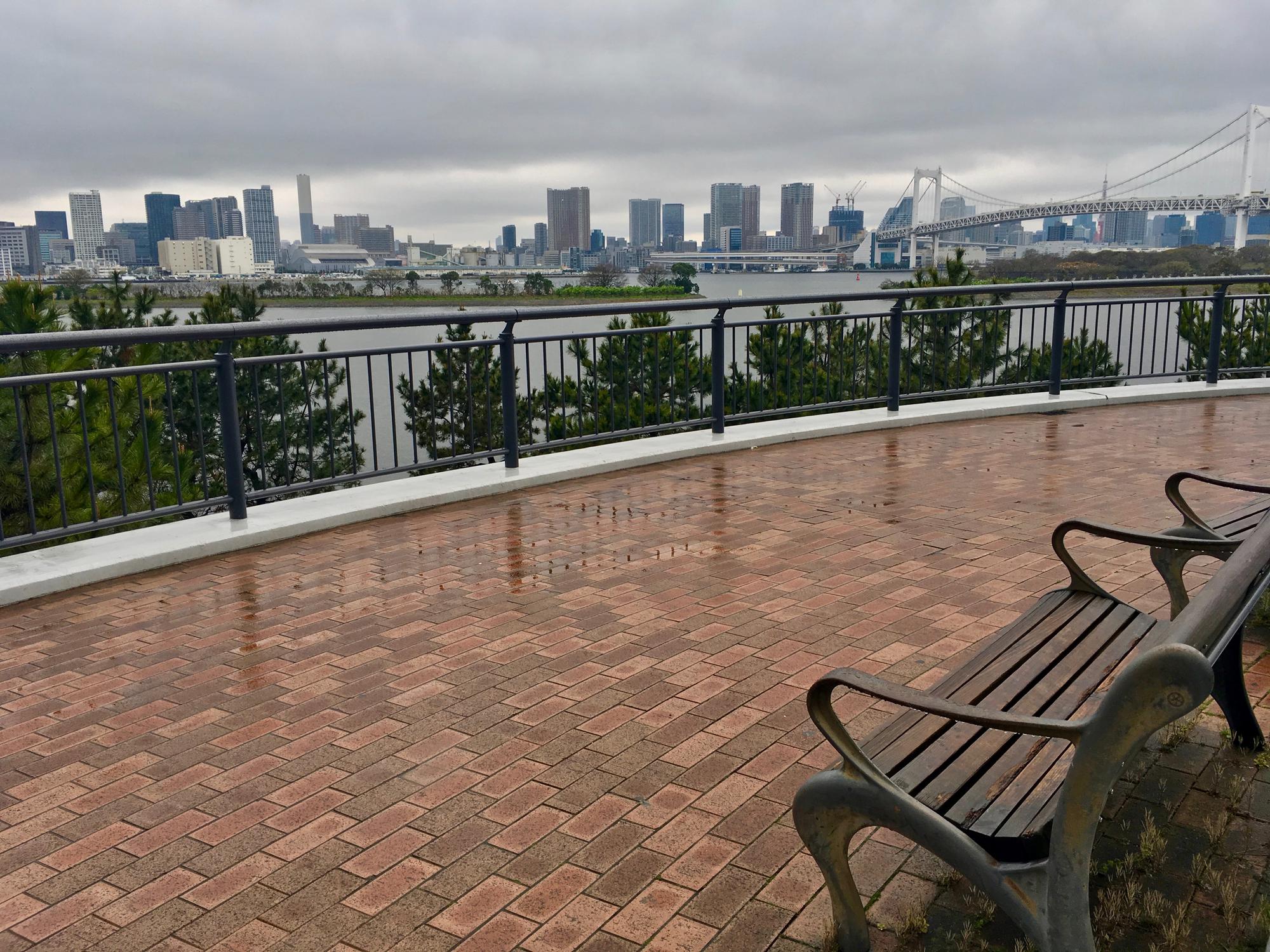 Building.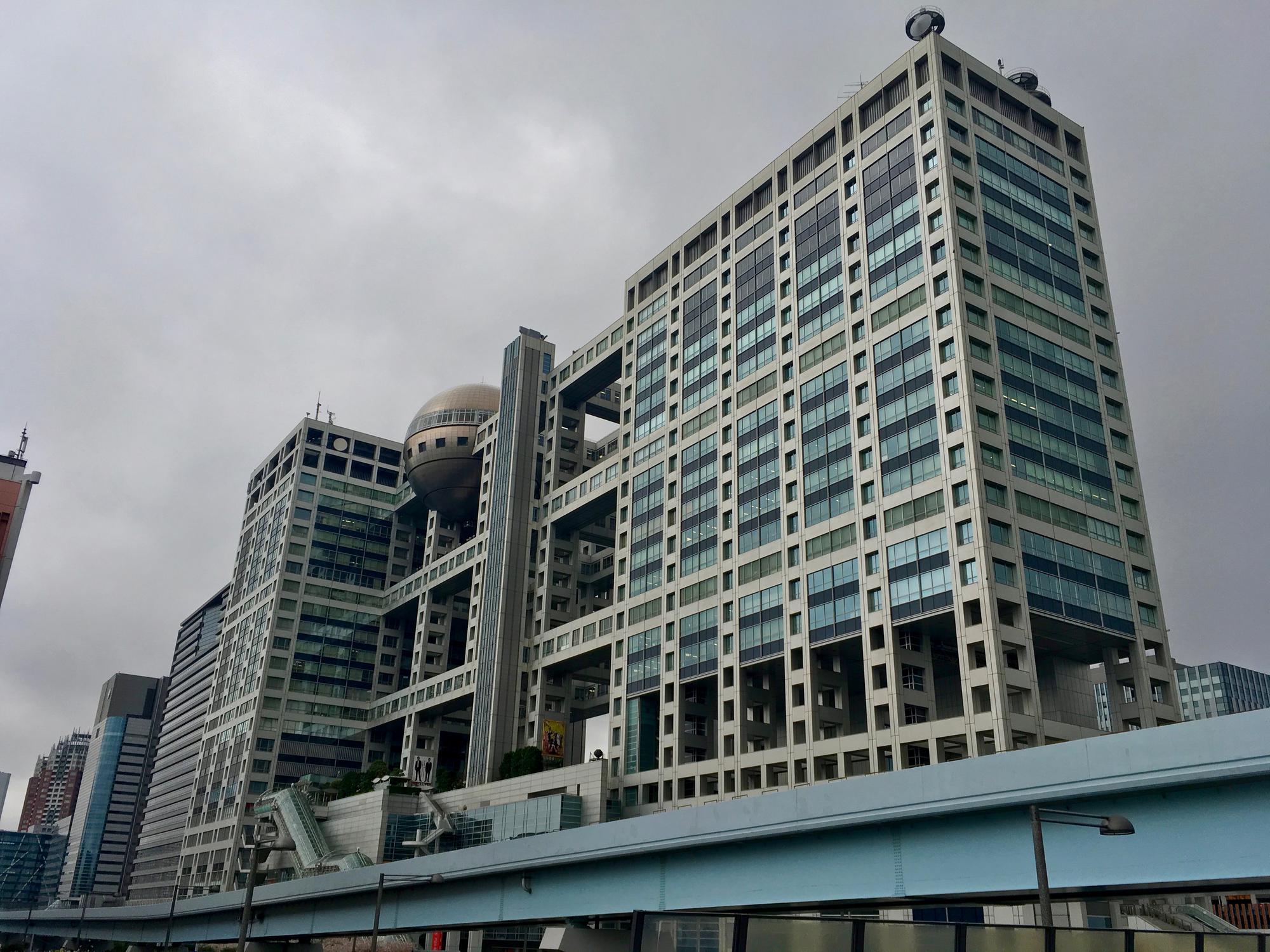 Bicycle parking.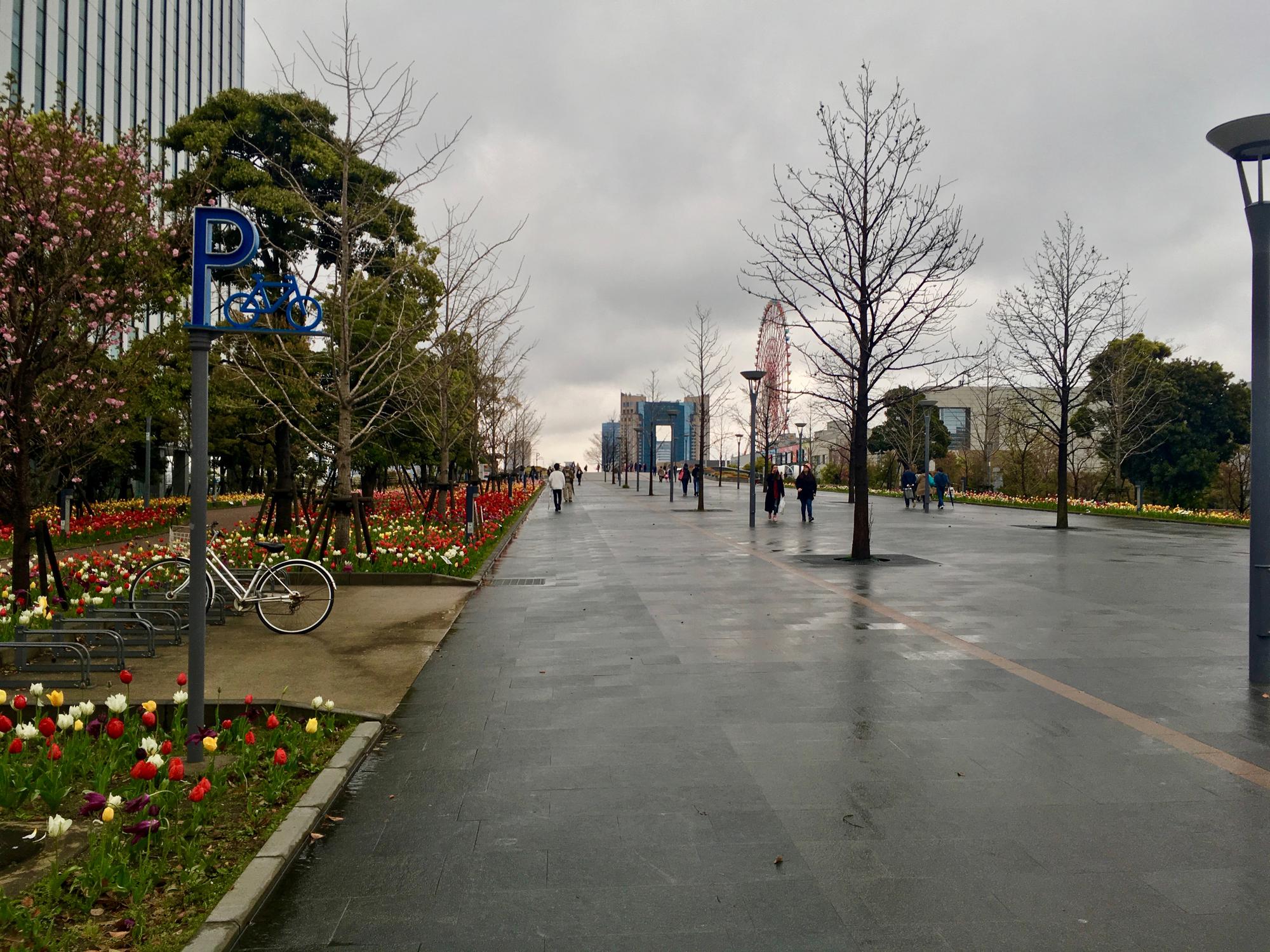 Ferris wheel.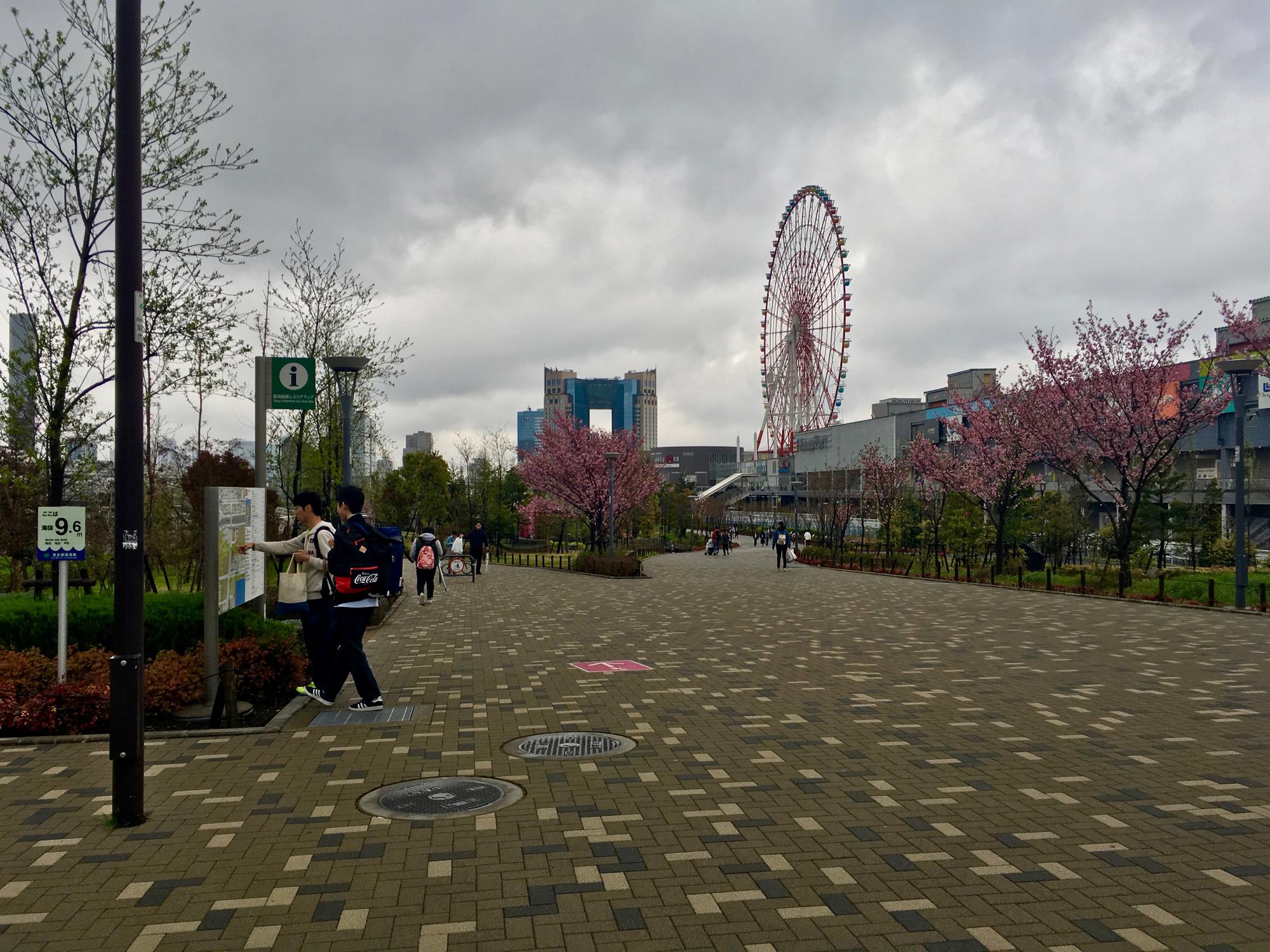 Metro.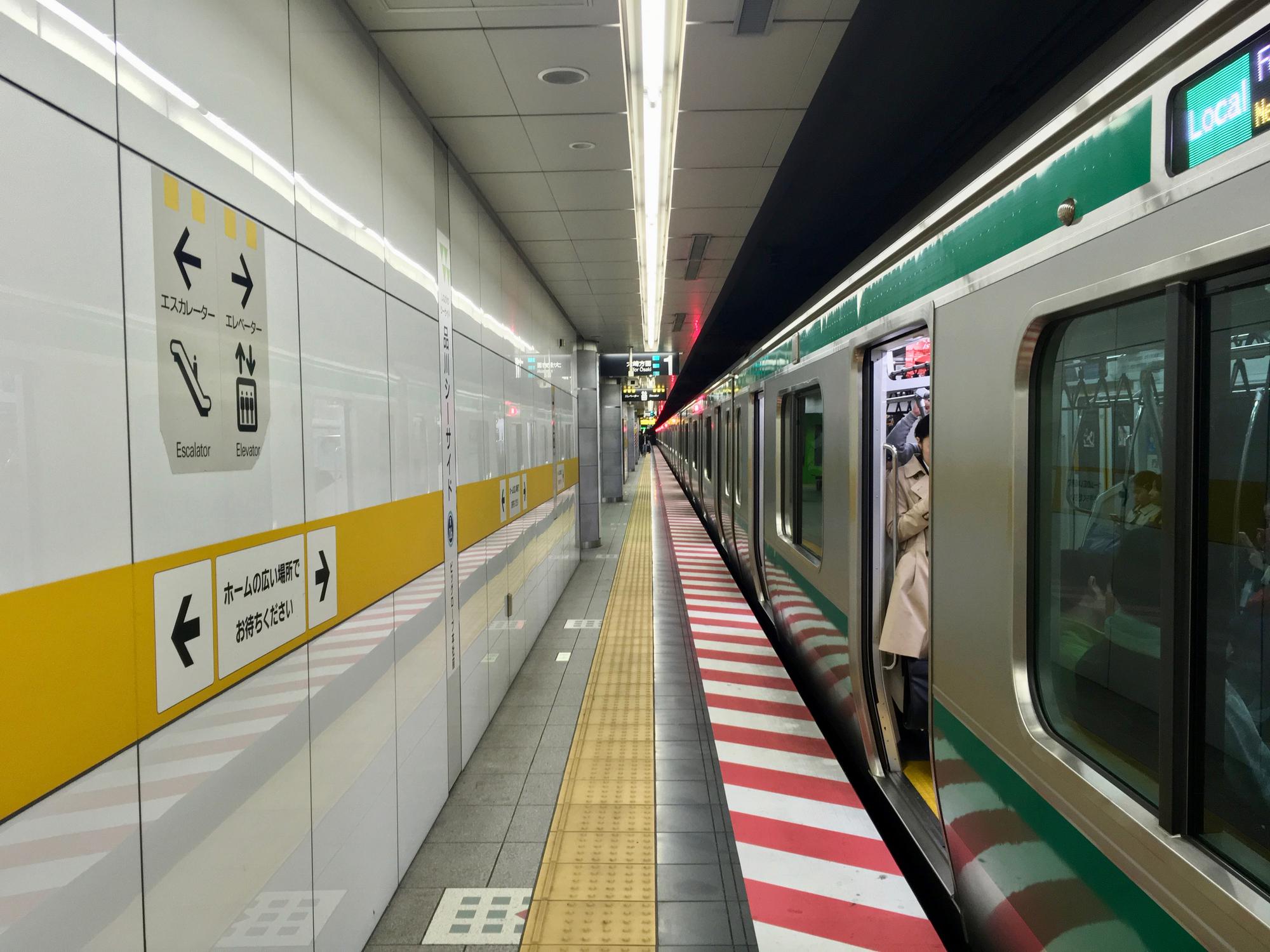 Mailboxes in a residential building. Postman comes to them through a separate entrance and puts the mail from the back.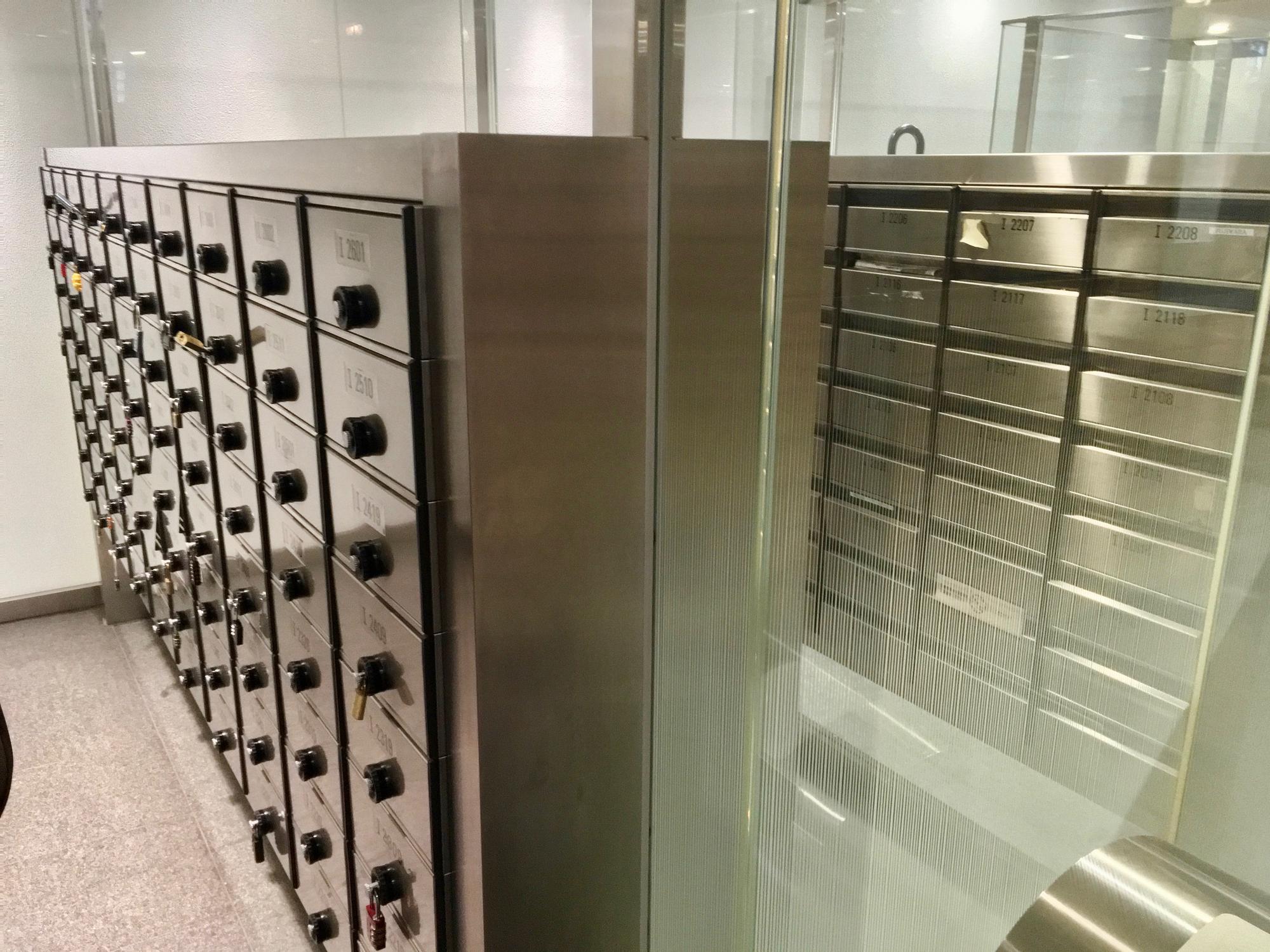 There are lockers for big things. So you get the notification to your mailbox with the information on how to open the locker with your parcel.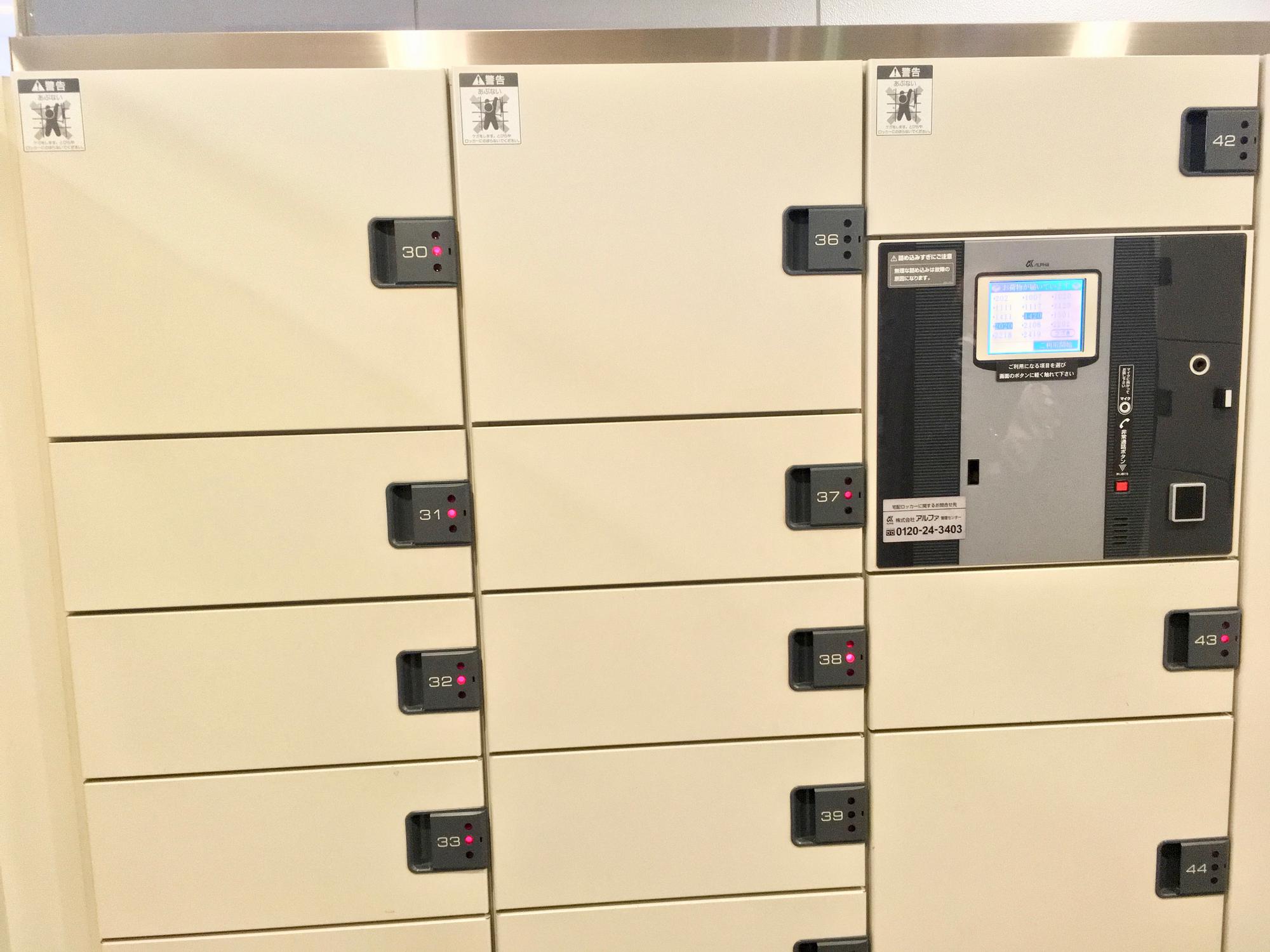 Courtyard. It increases the seismic resistance.
Top view.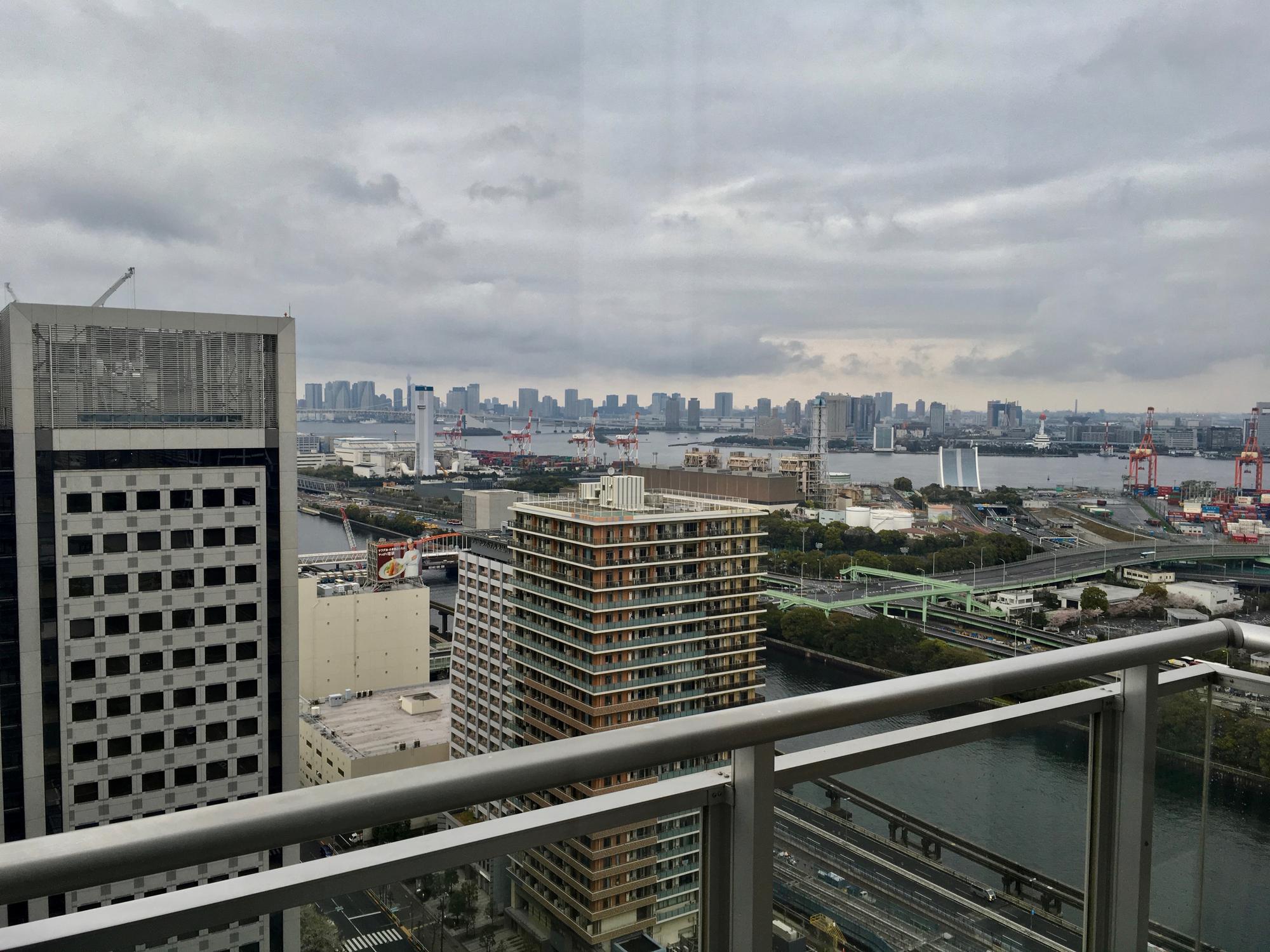 Bottom view.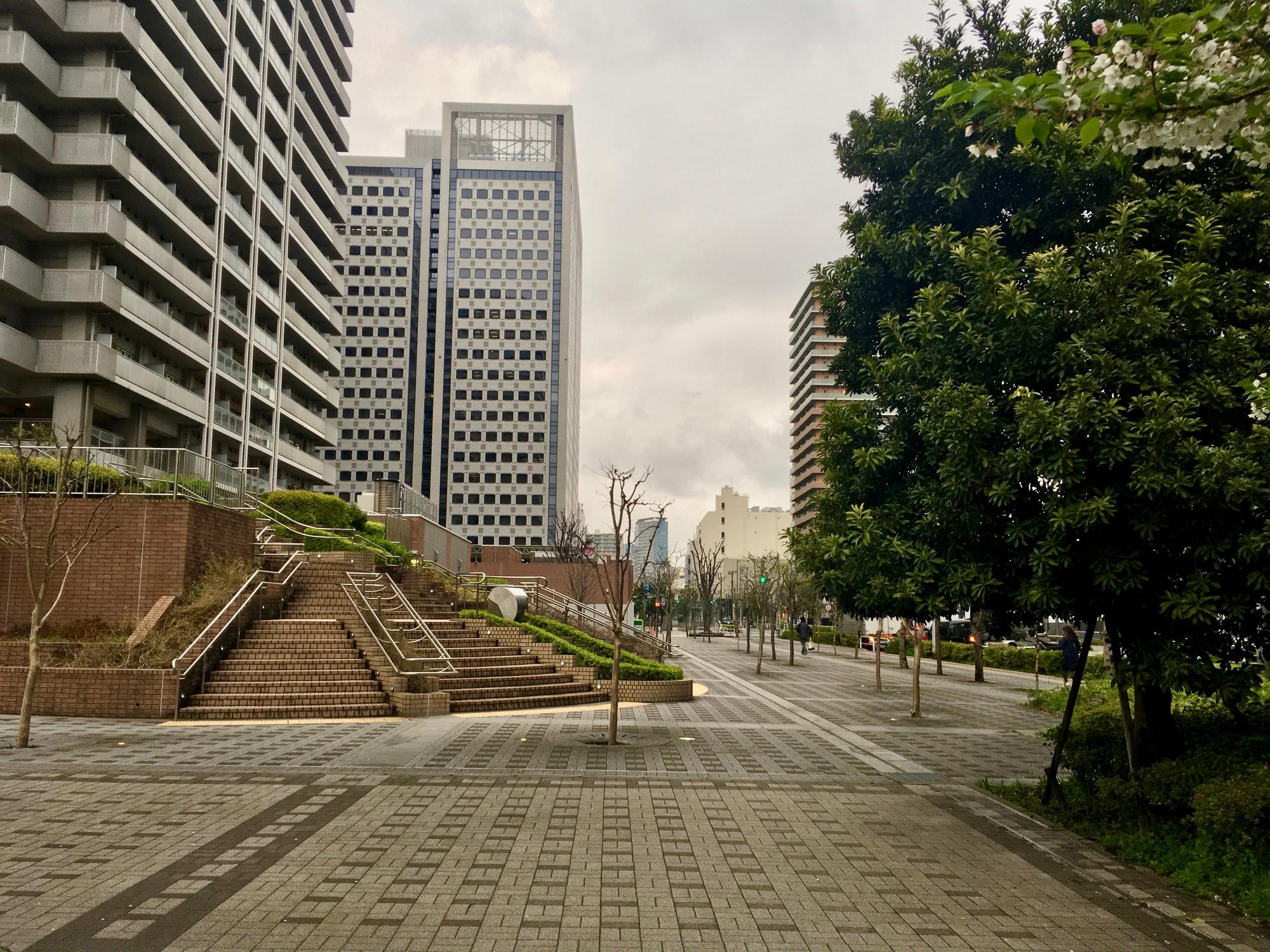 Cars with this label are women only in the morning.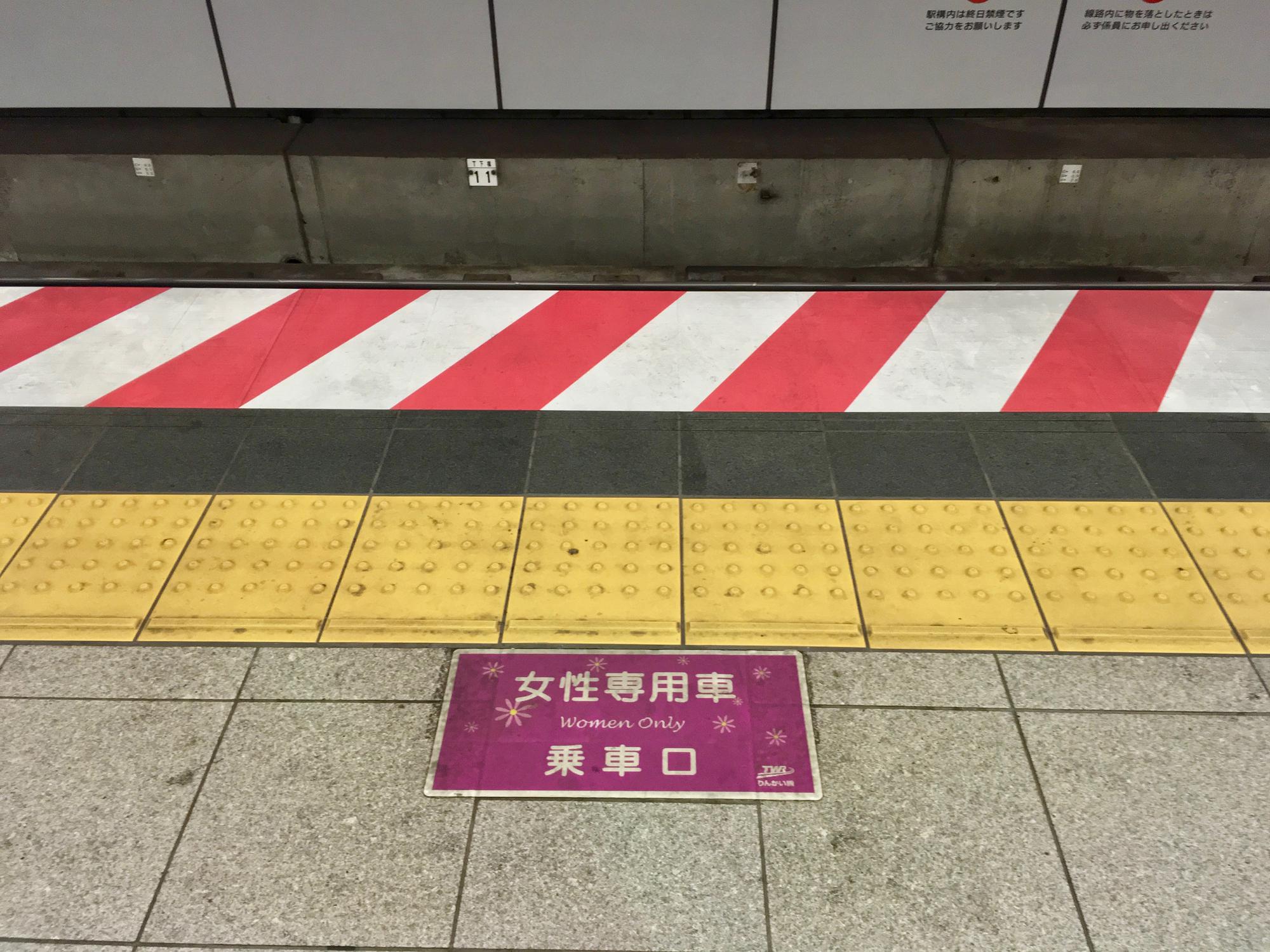 Railway station.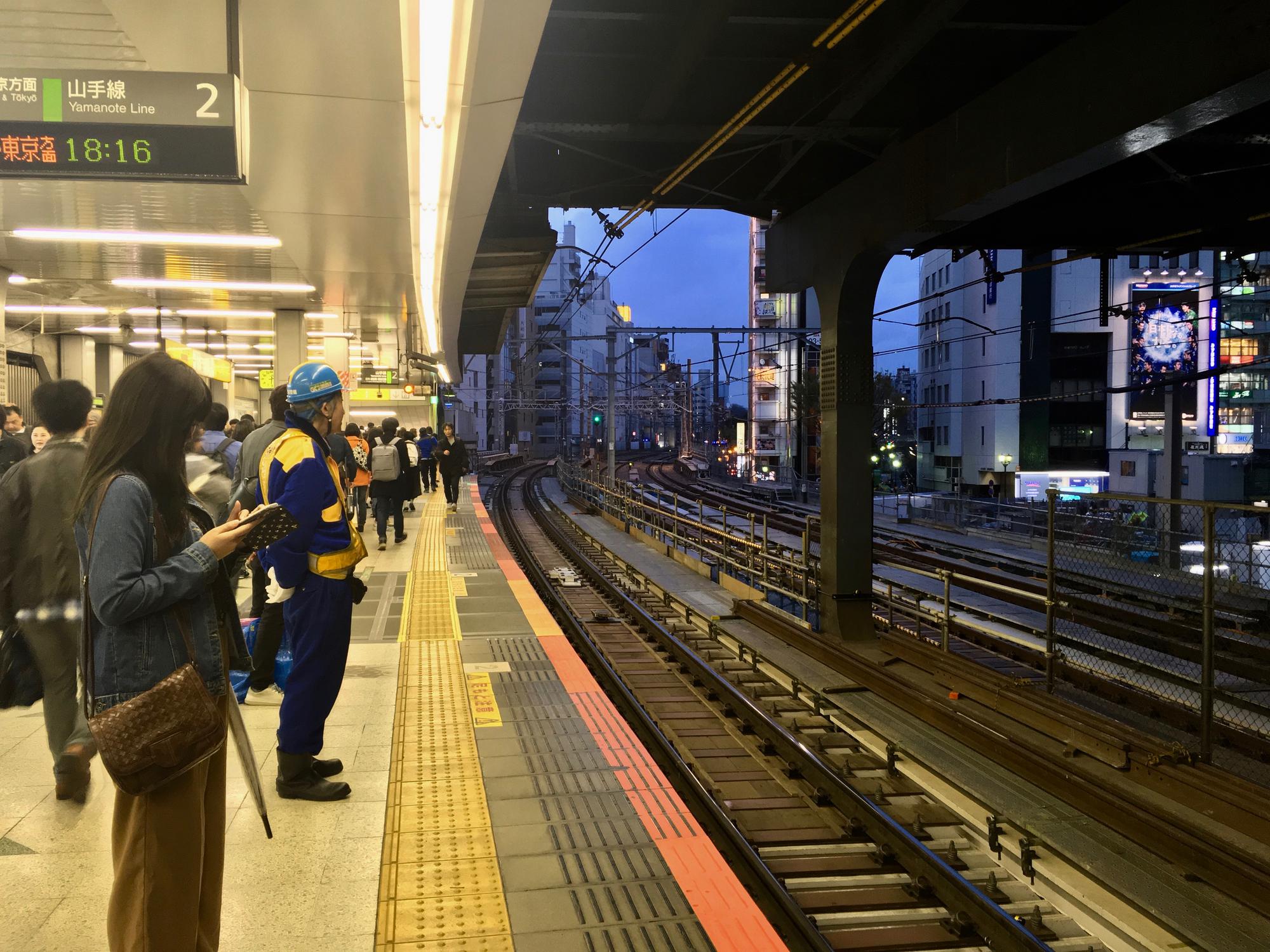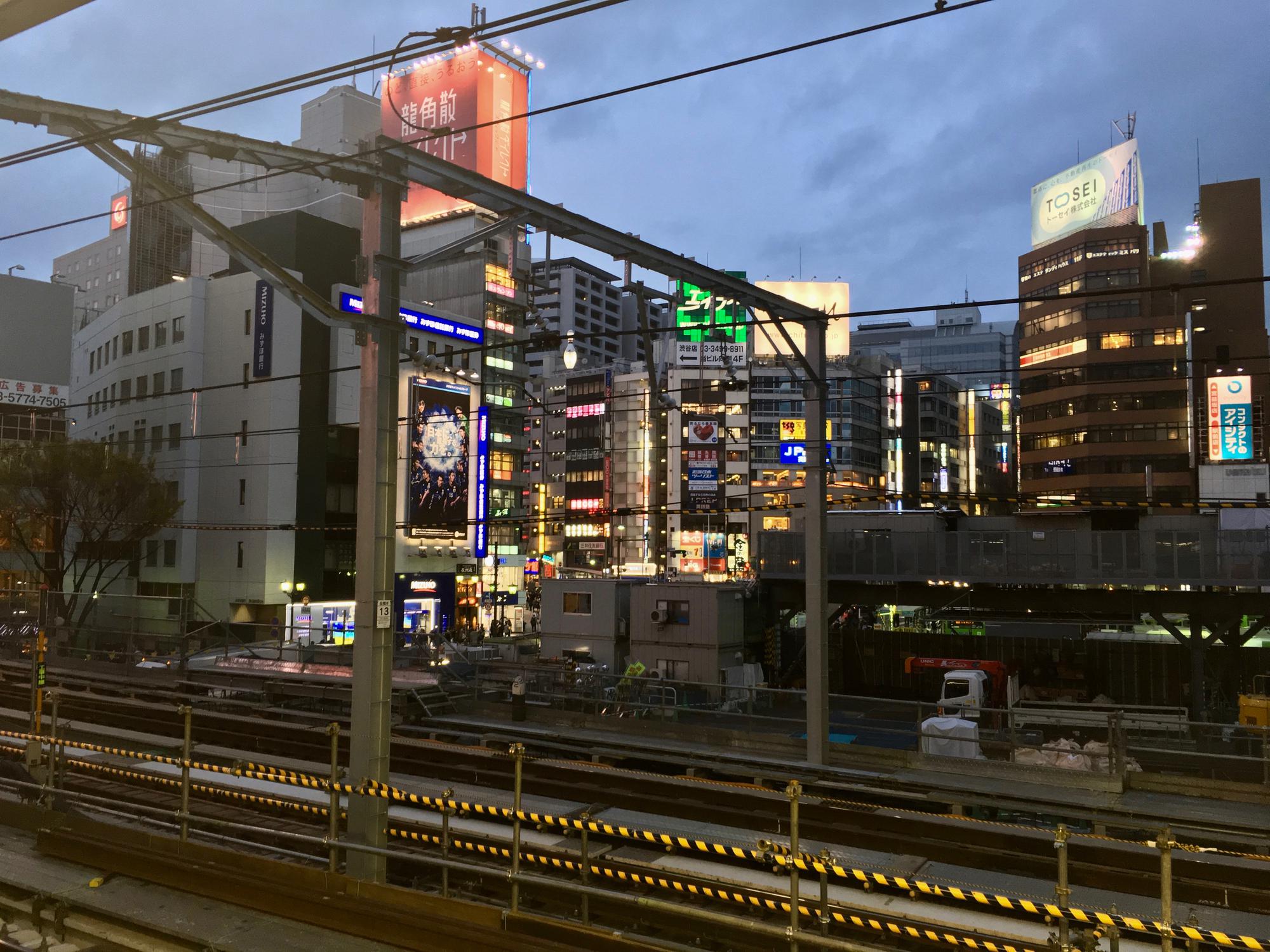 Shibuya district.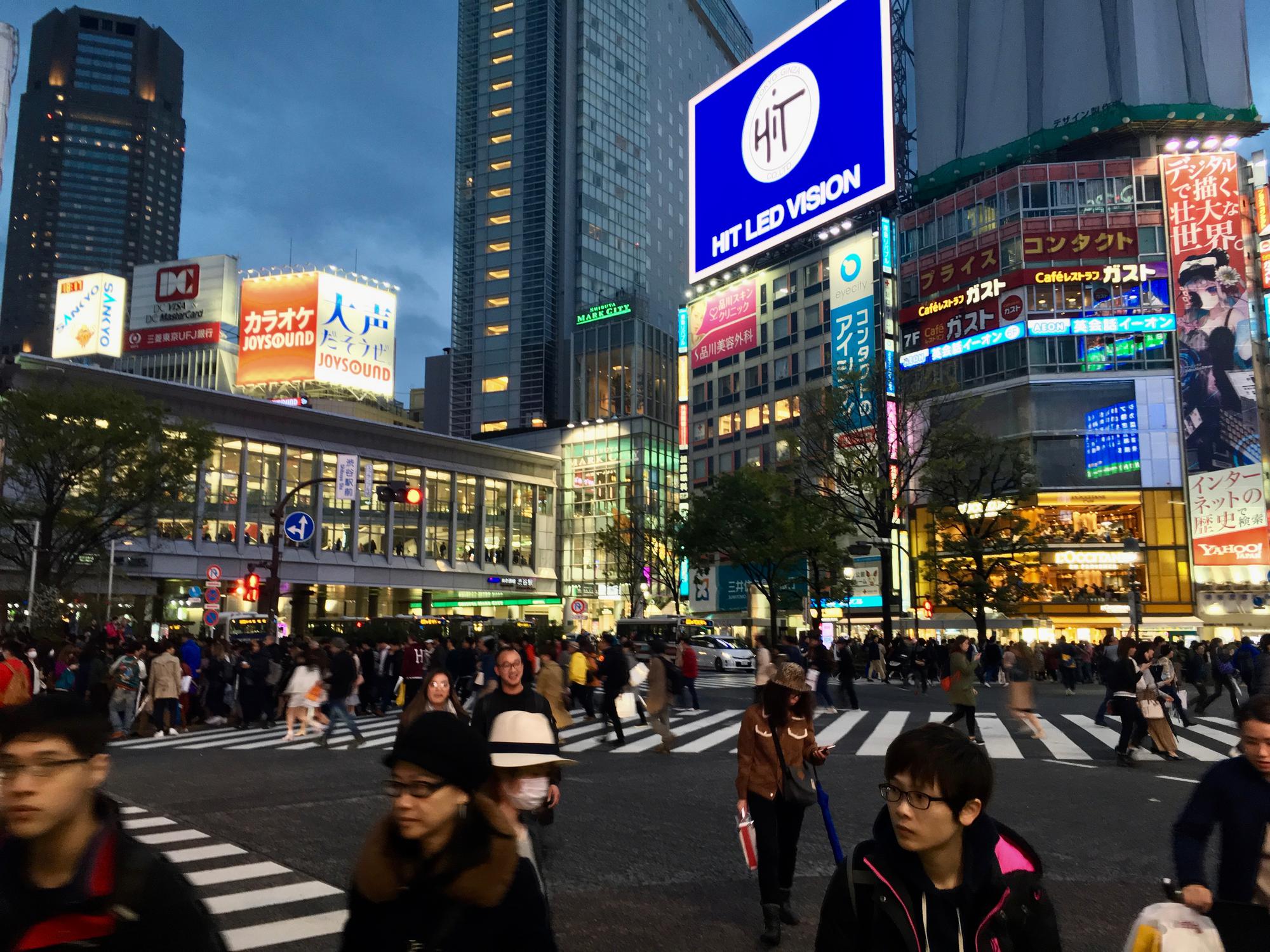 You can cross the road in any direction.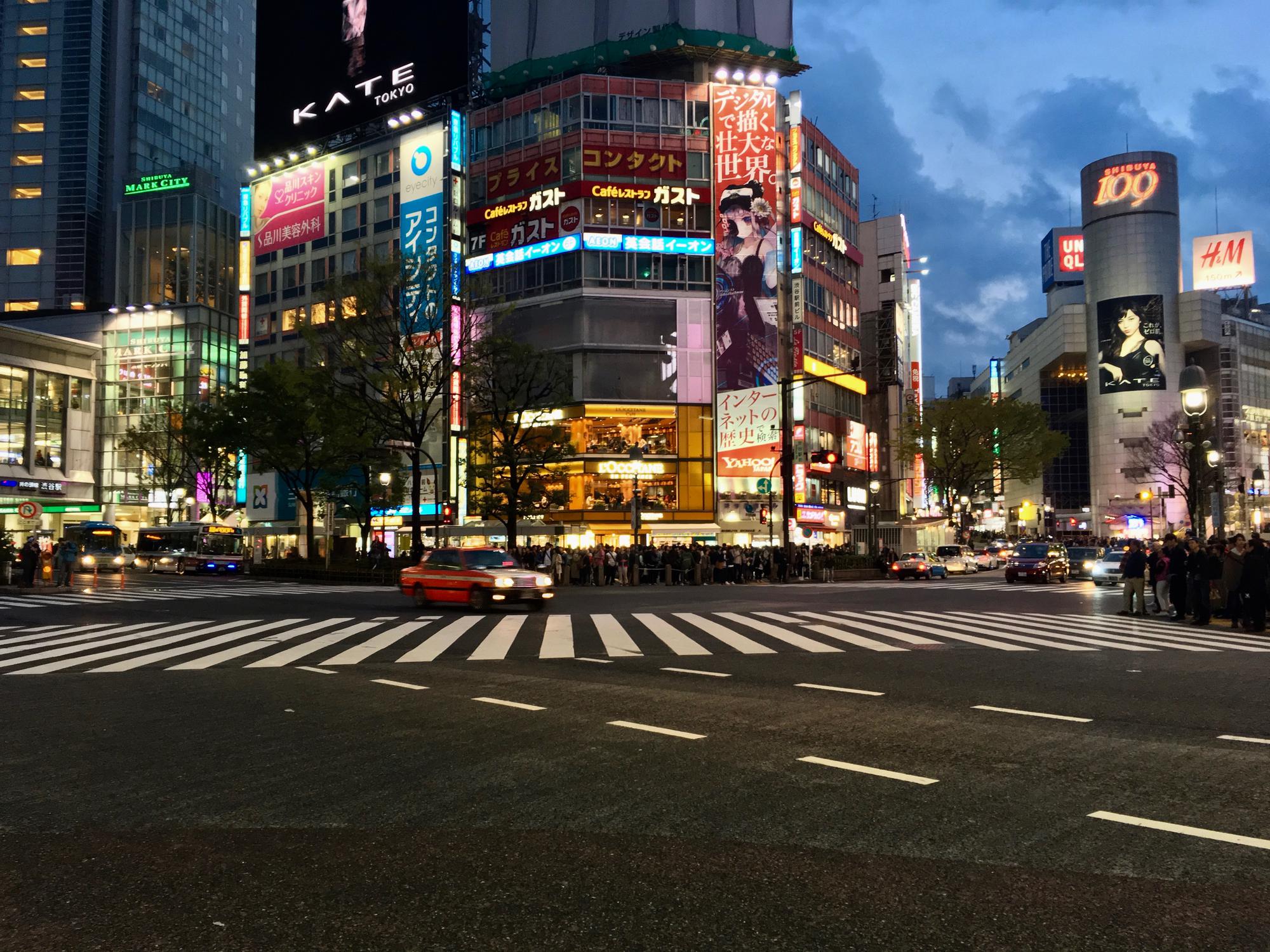 This type of technogenic landscapes I had associated with Japan before the trip.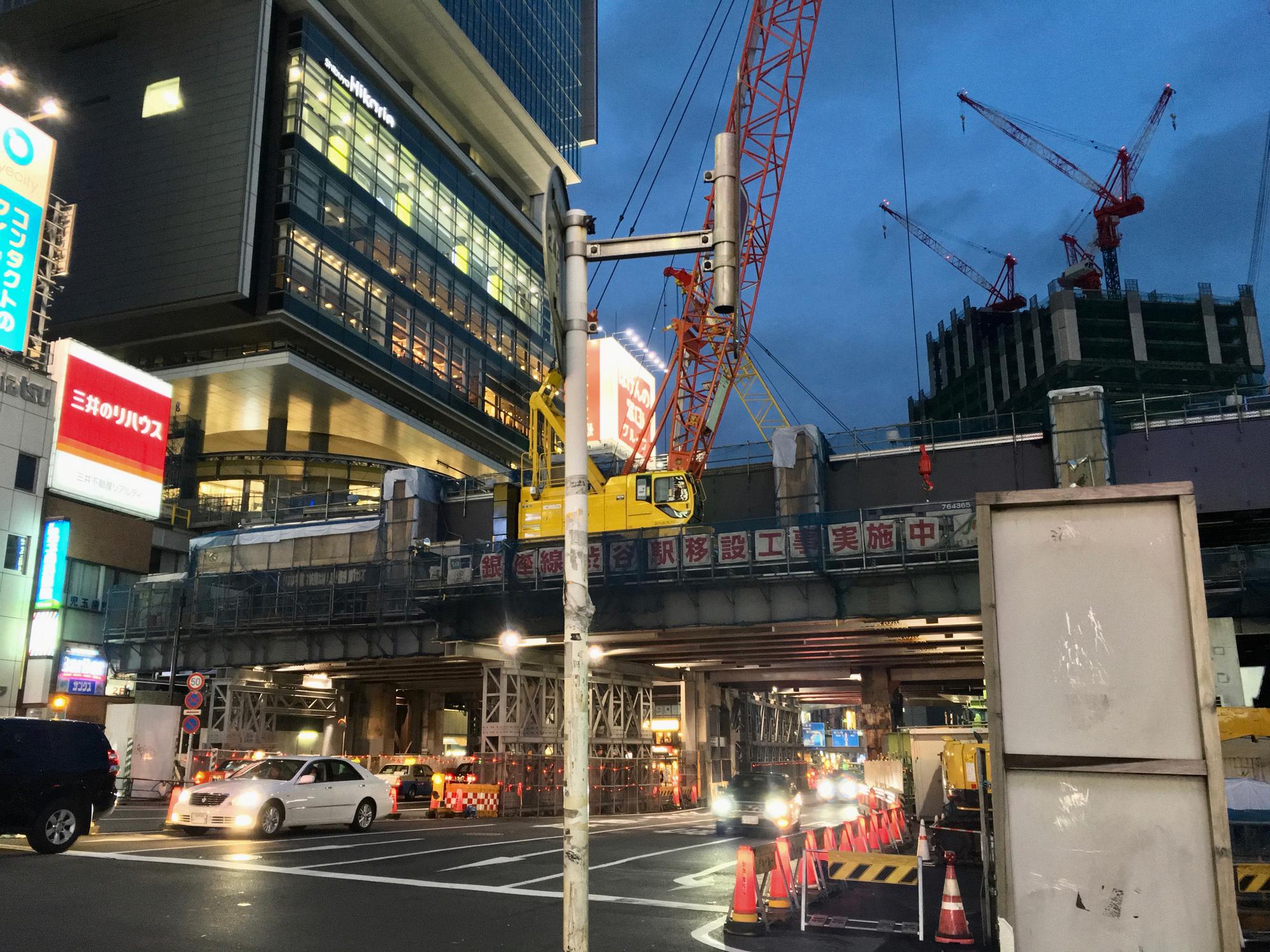 Streets in the night evening. It gets dark early.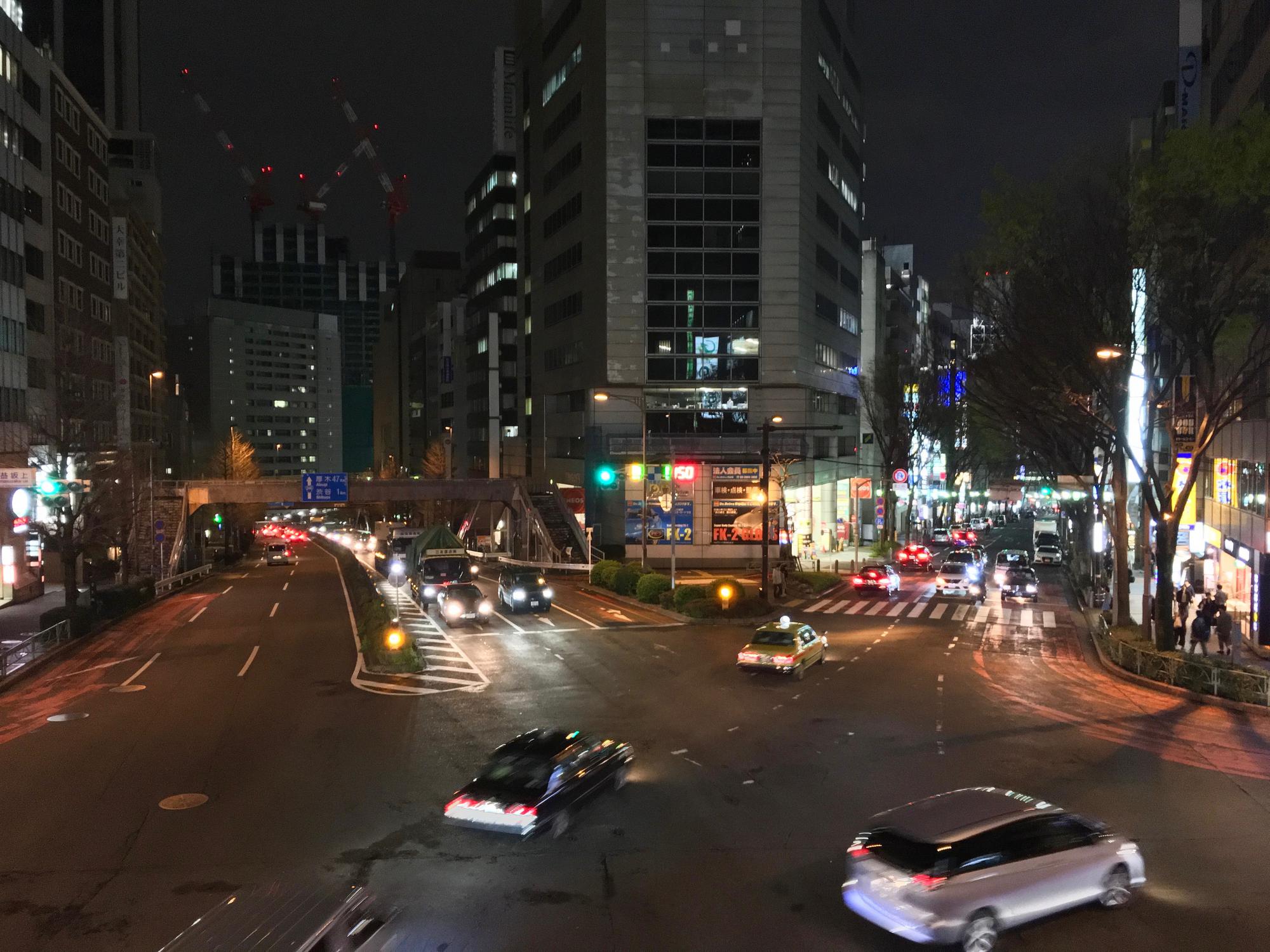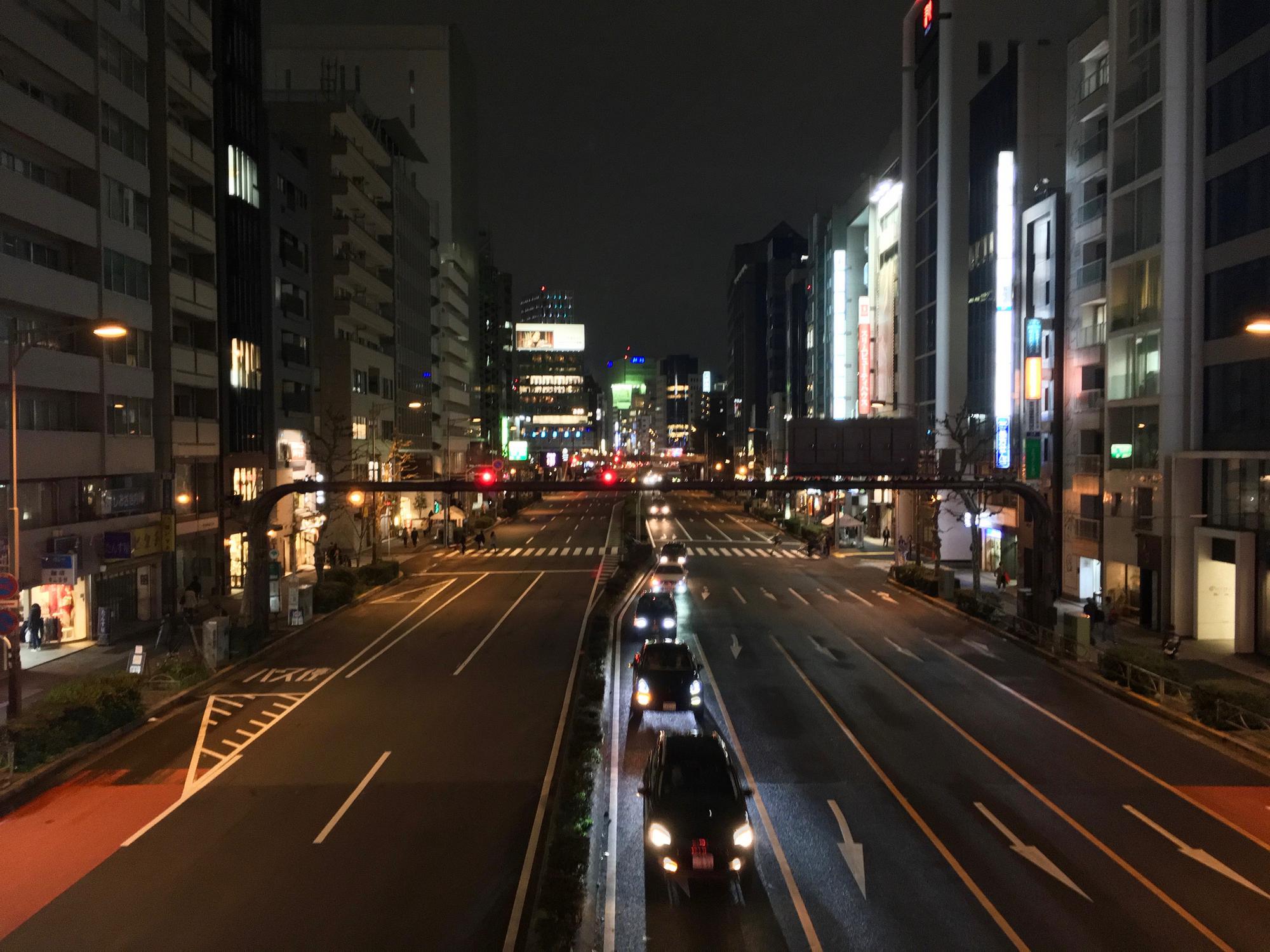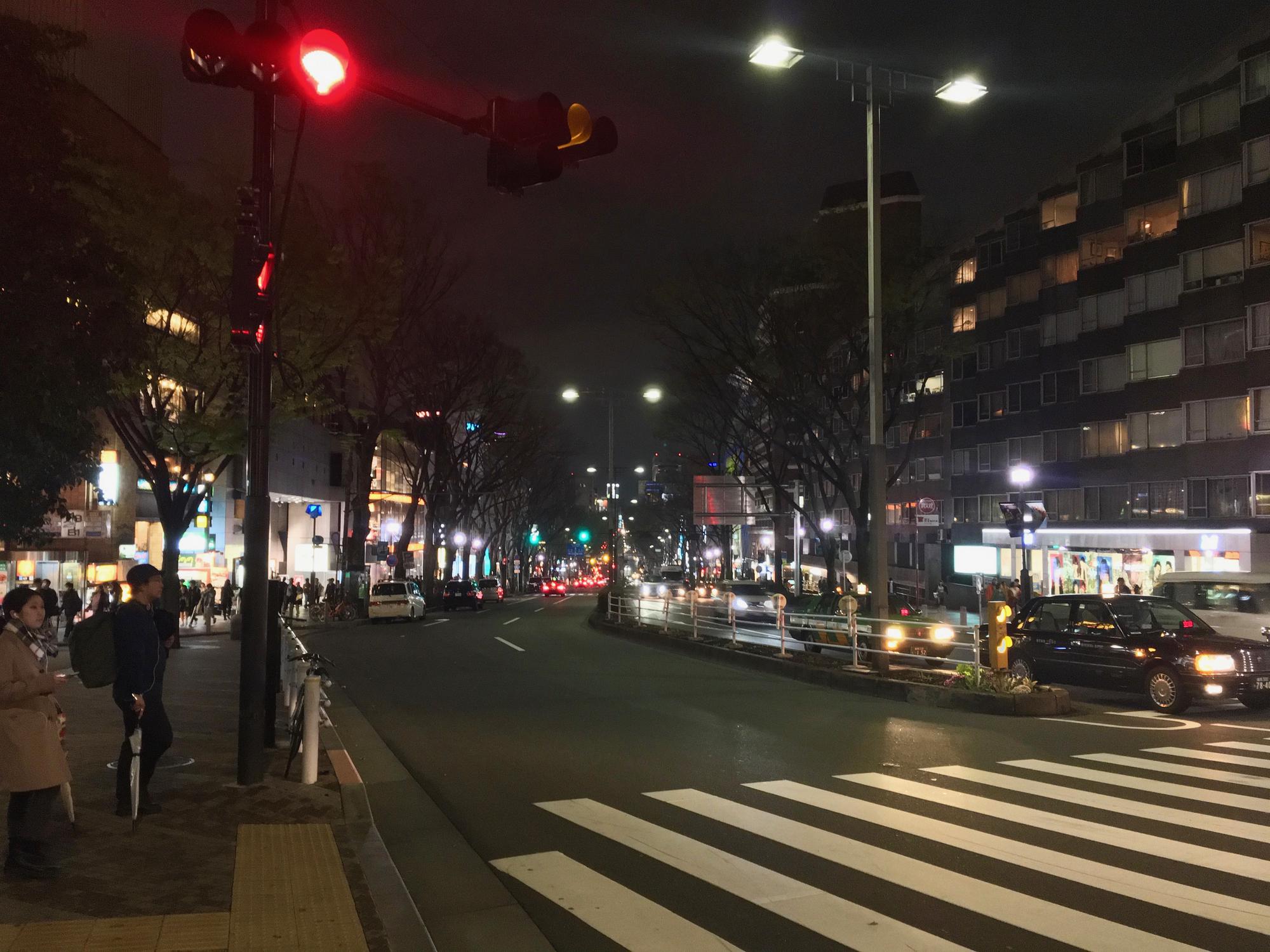 More railway stations.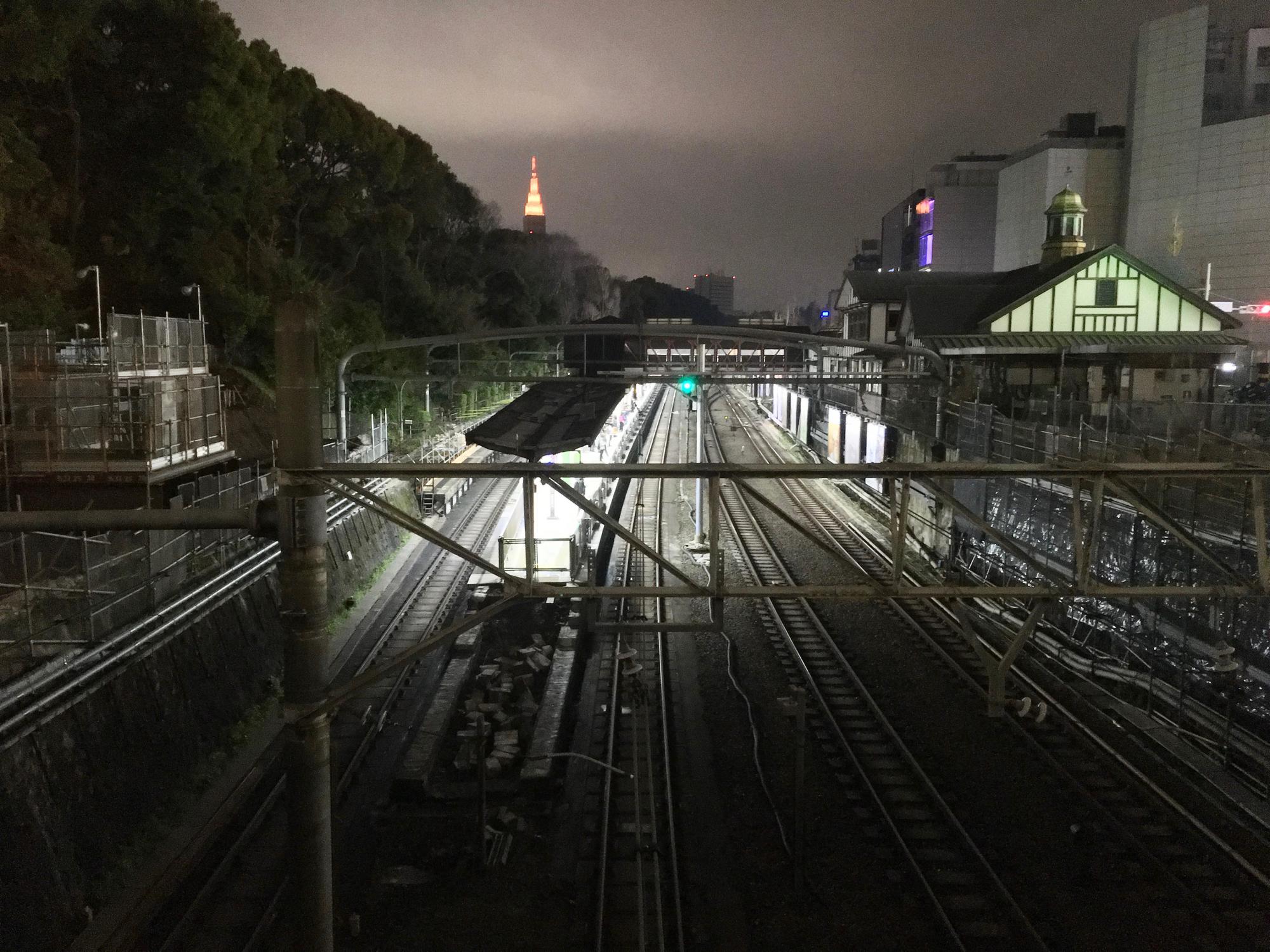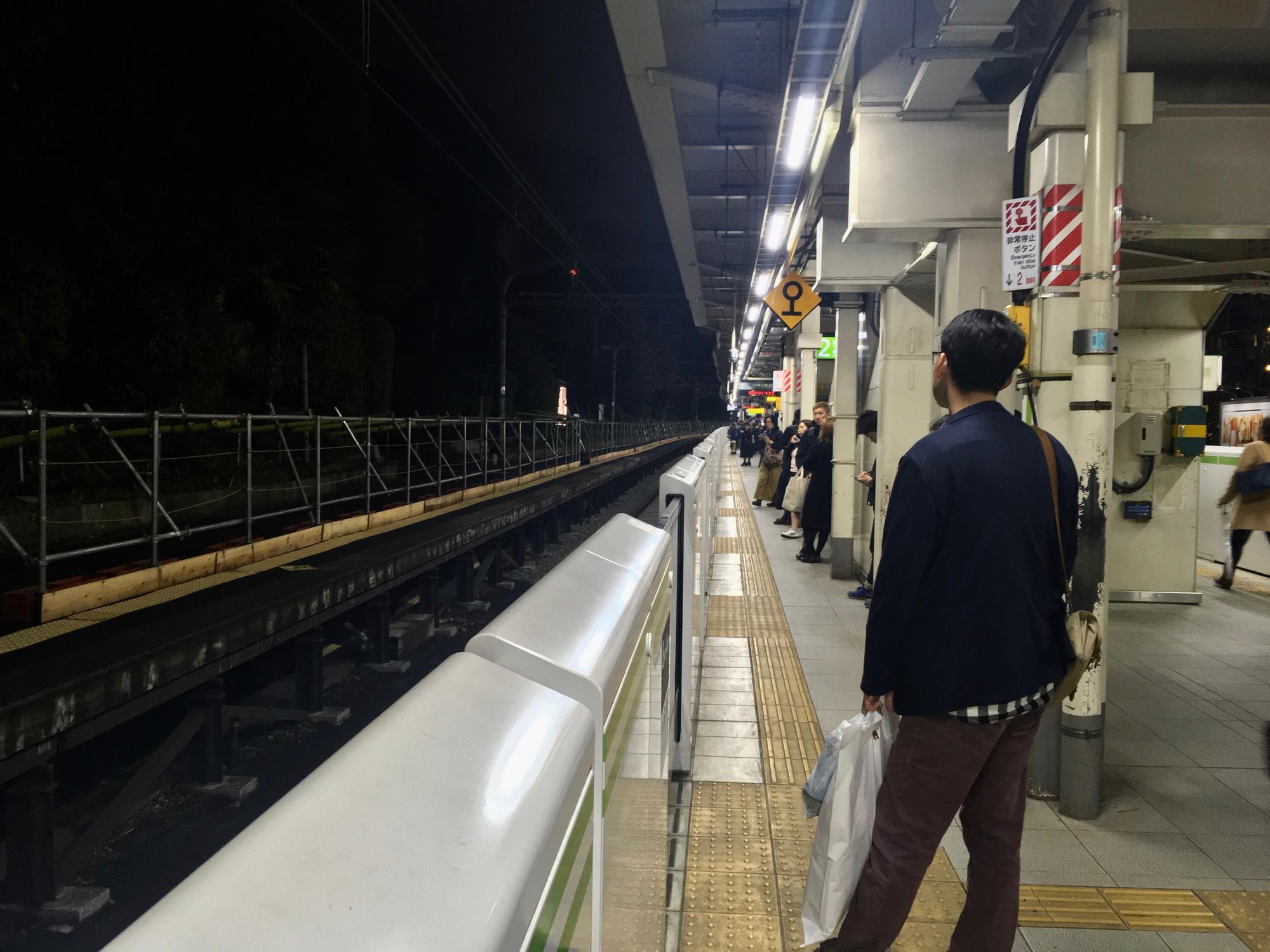 It's difficult to find a backpack without toys and stuff attached. Ride the escalator on the left side, just like on the road.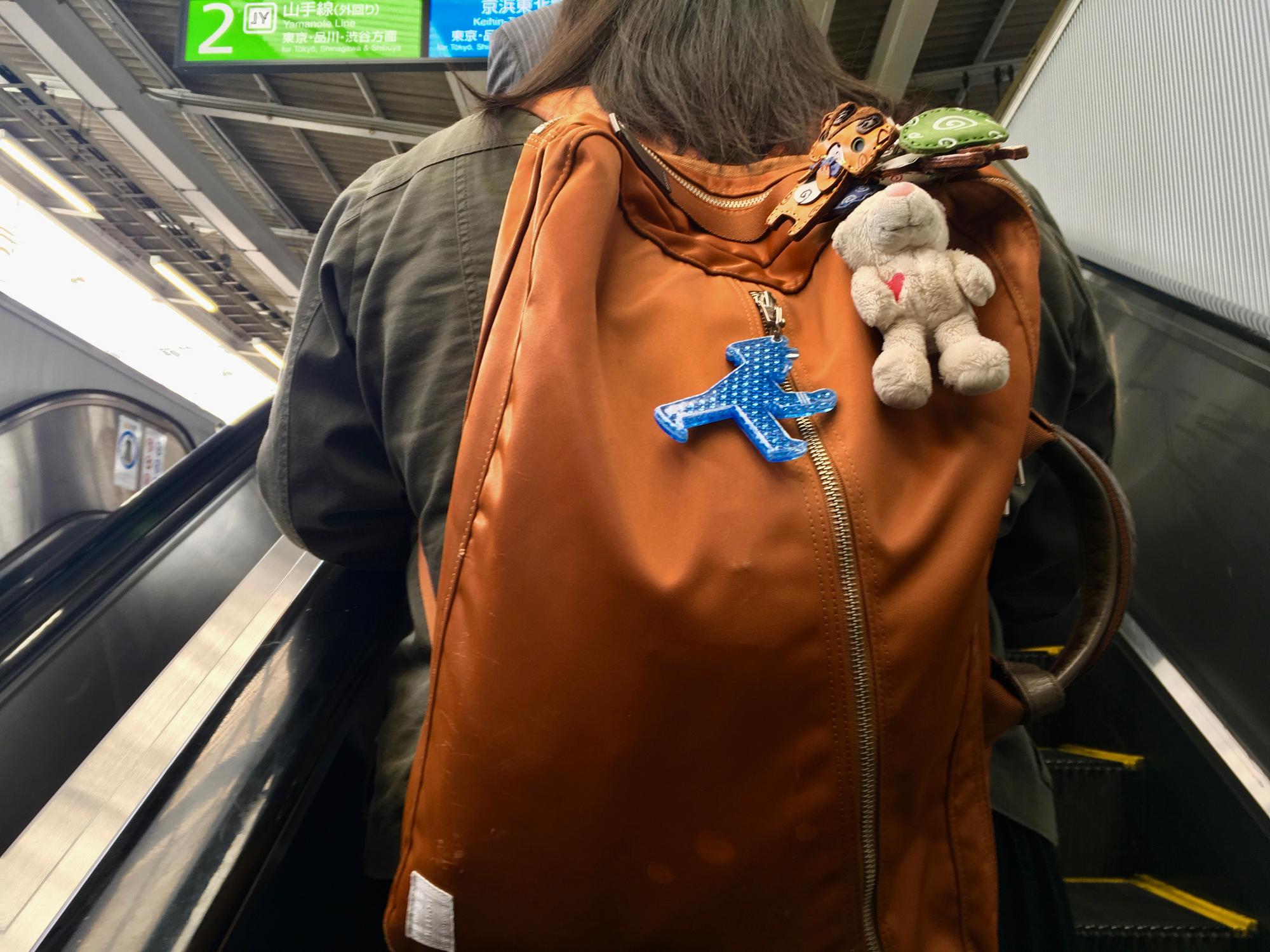 Chewing gum.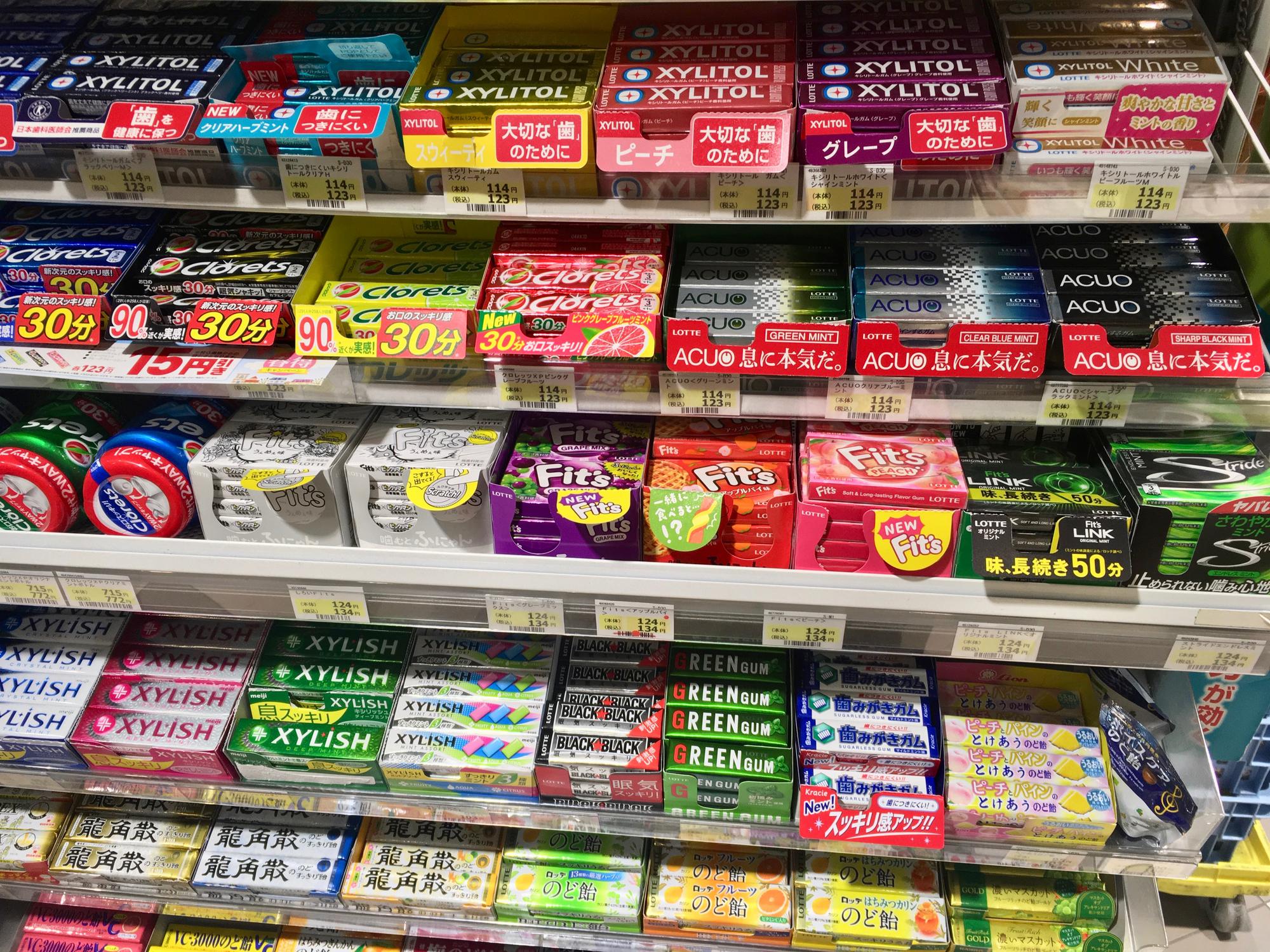 Just like an adhesive tape.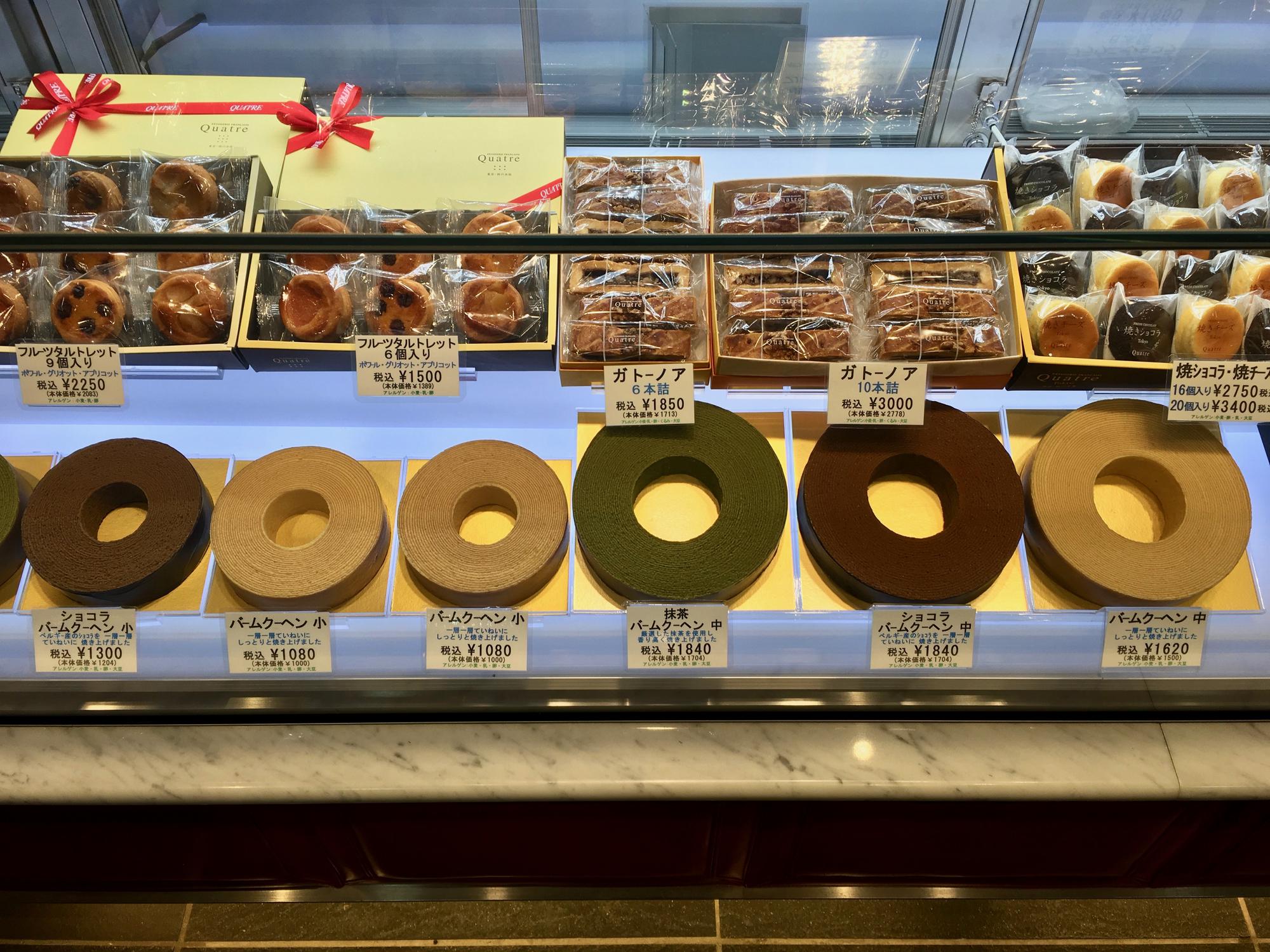 How to eat in a place with a rotating belt of sushi.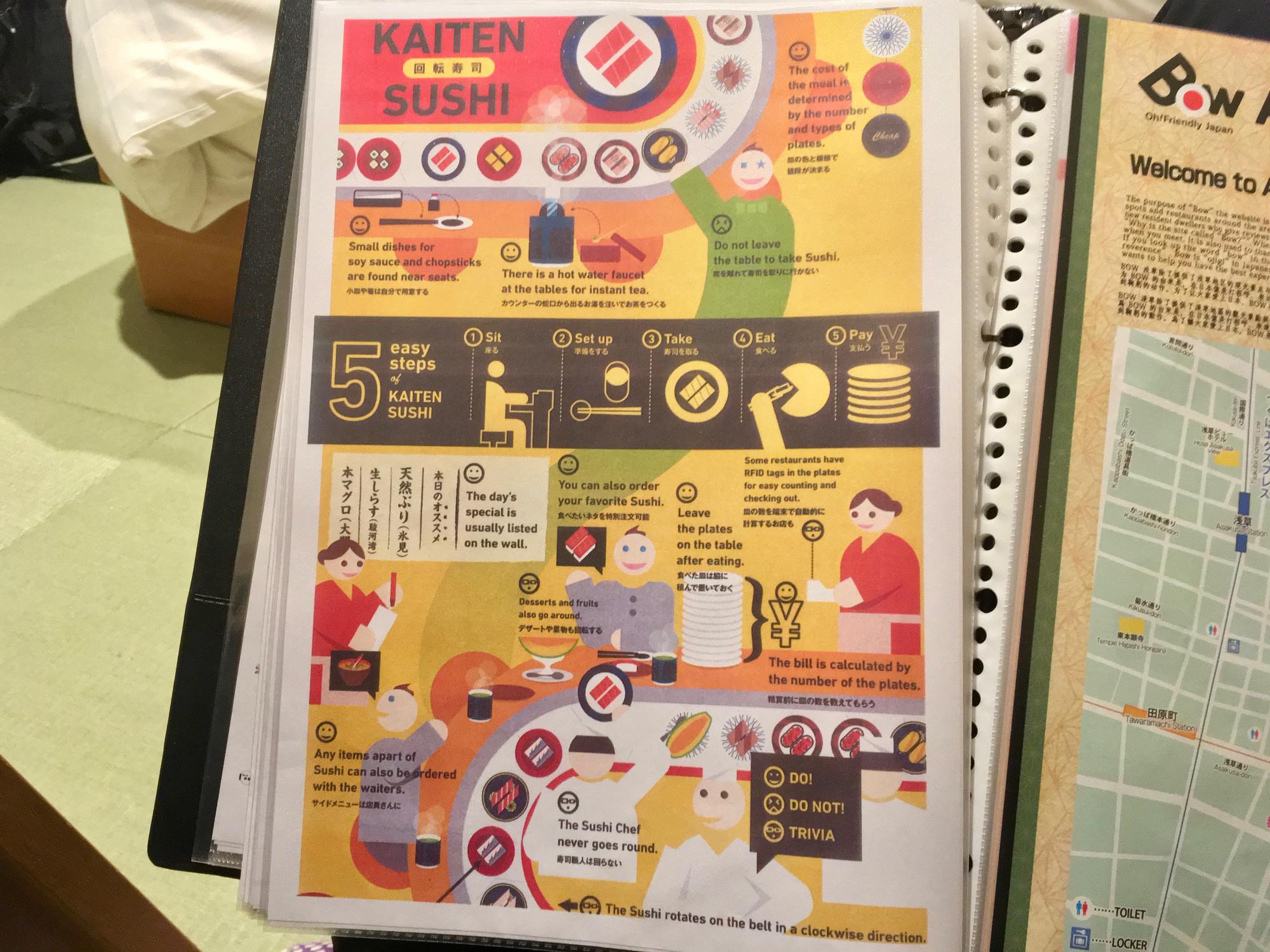 Microscopic holes for water in the shower.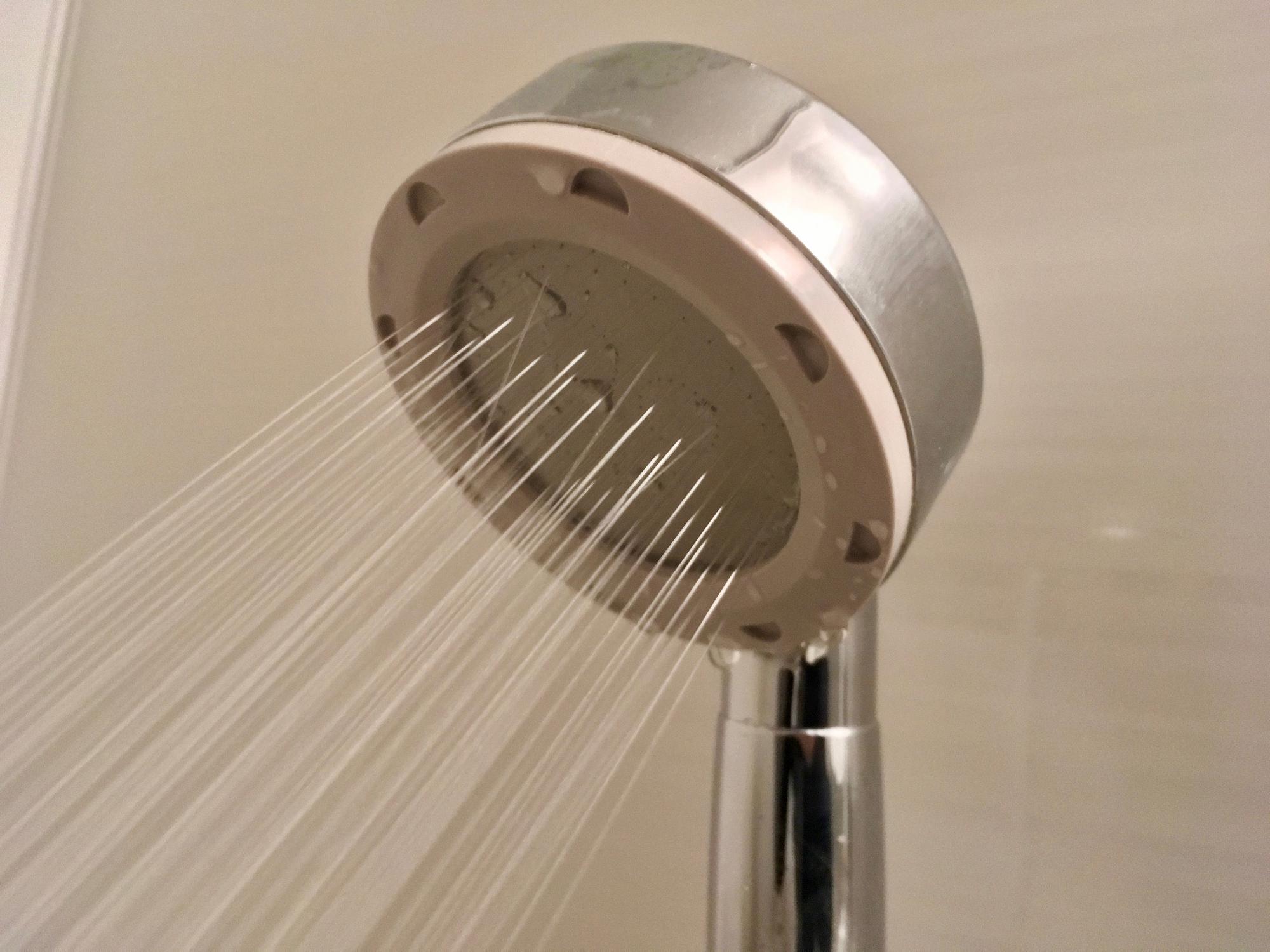 It's stopped raining.