The best way to get around Japan is by shinkansen—high speed train. If you don't want to be out of money in no time, you should consider buying an unlimited travel card for a fixed period of 7, 14 or 21 consecutive days. One high-distance round-trip most likely would be cheaper with it than regular ticket.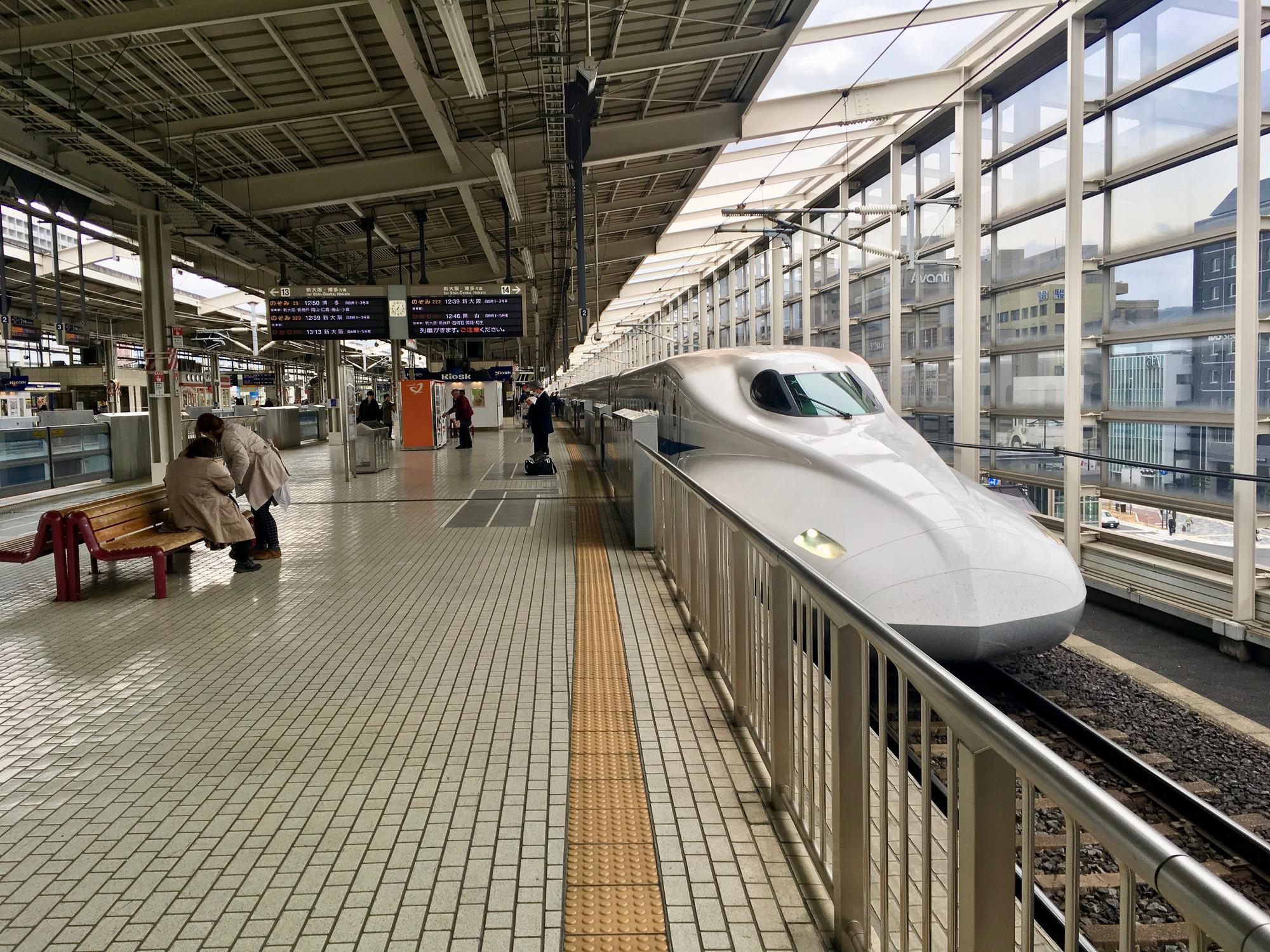 In fact, you buy voucher outside of Japan, and then you exchange it for travel card called JR Pass. Queue to JR office in Narita airport was like 30 minutes long to finally get the pass. You can also get useful Suica or Pasmo card in the airport as well.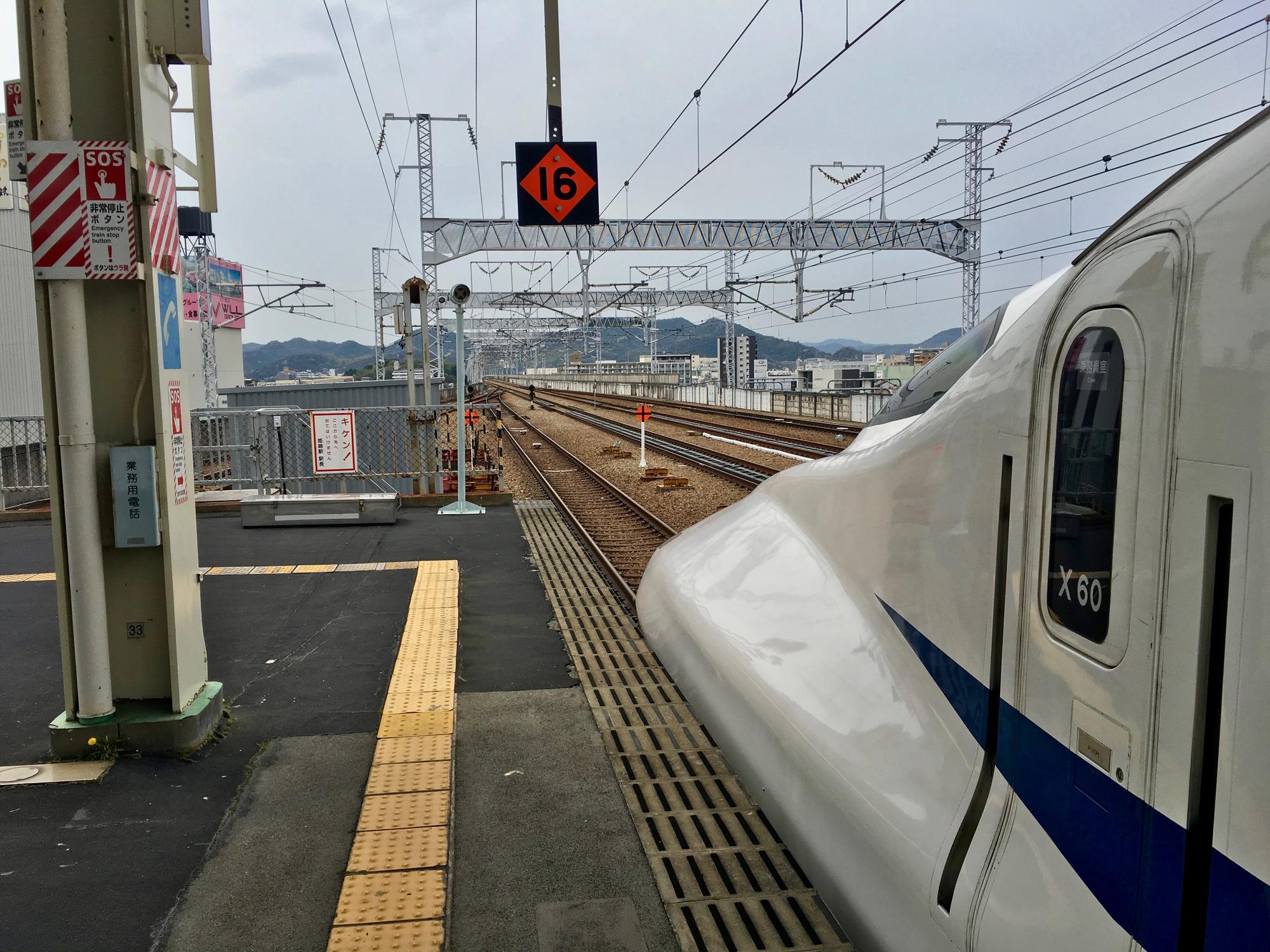 JR staff is only interested in expiration date on the pass. Yeah, staff, because in order to use JR Pass you need to show it at the manned ticket barrier at the stations. It has no use at automatic gates. The funny thing is that after 21:00 there is usually nobody to show your pass to, so free ride then.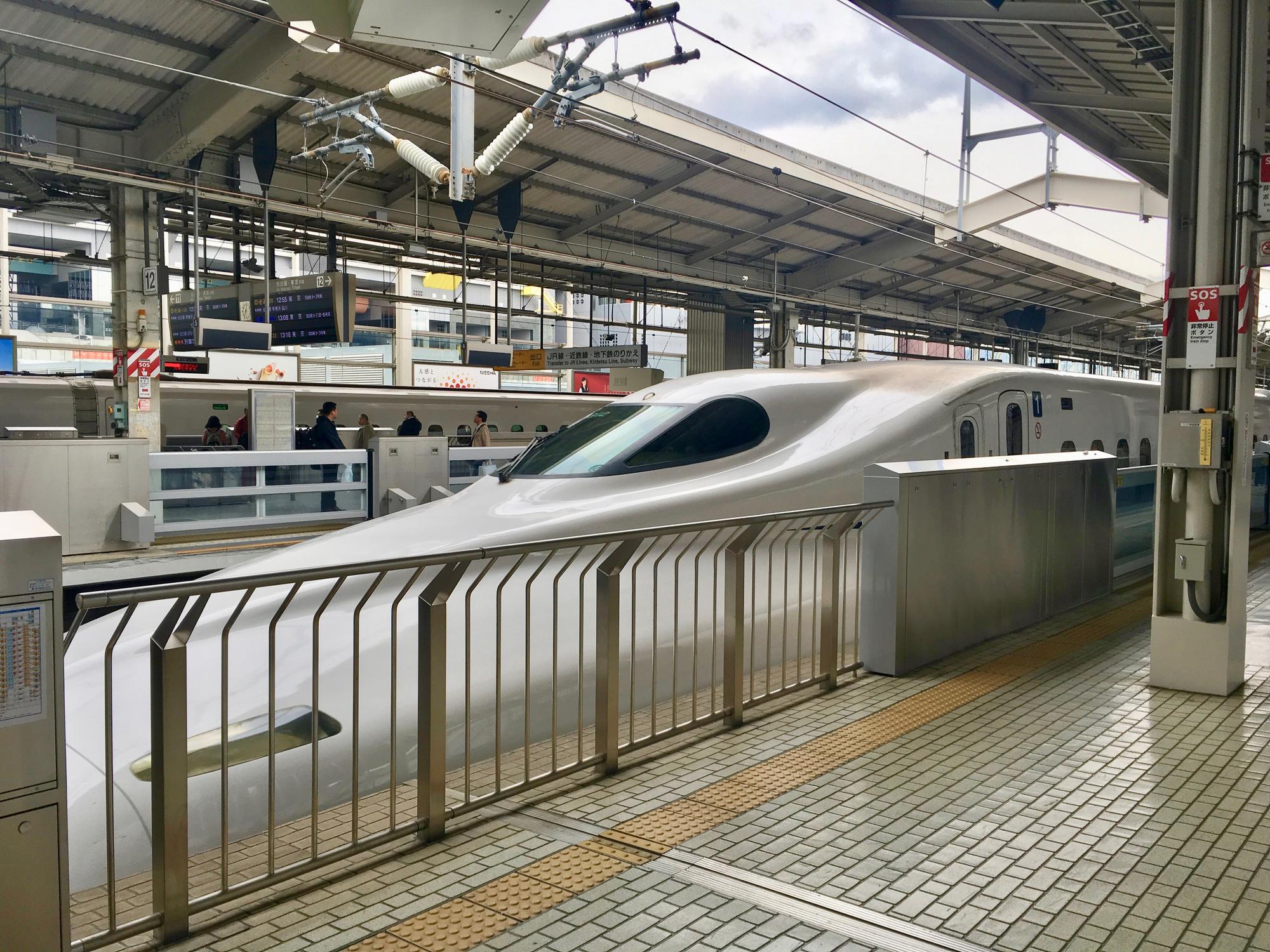 Inside the train. Each stop announced in Japanese and English. It's better to pay attention to the announcements, because most of the stops has stop time of just one minute.
Landscapes outside the window.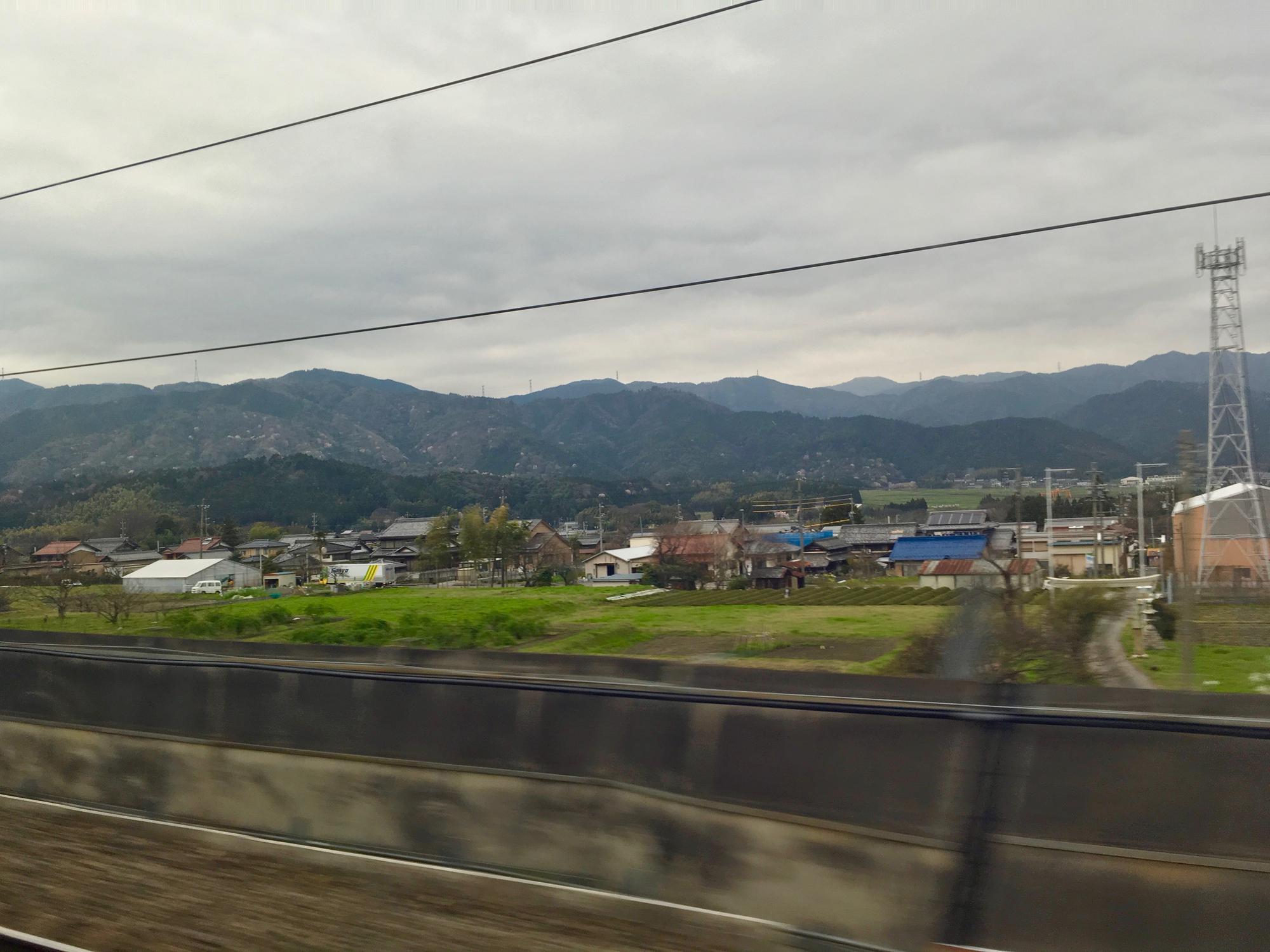 At the station.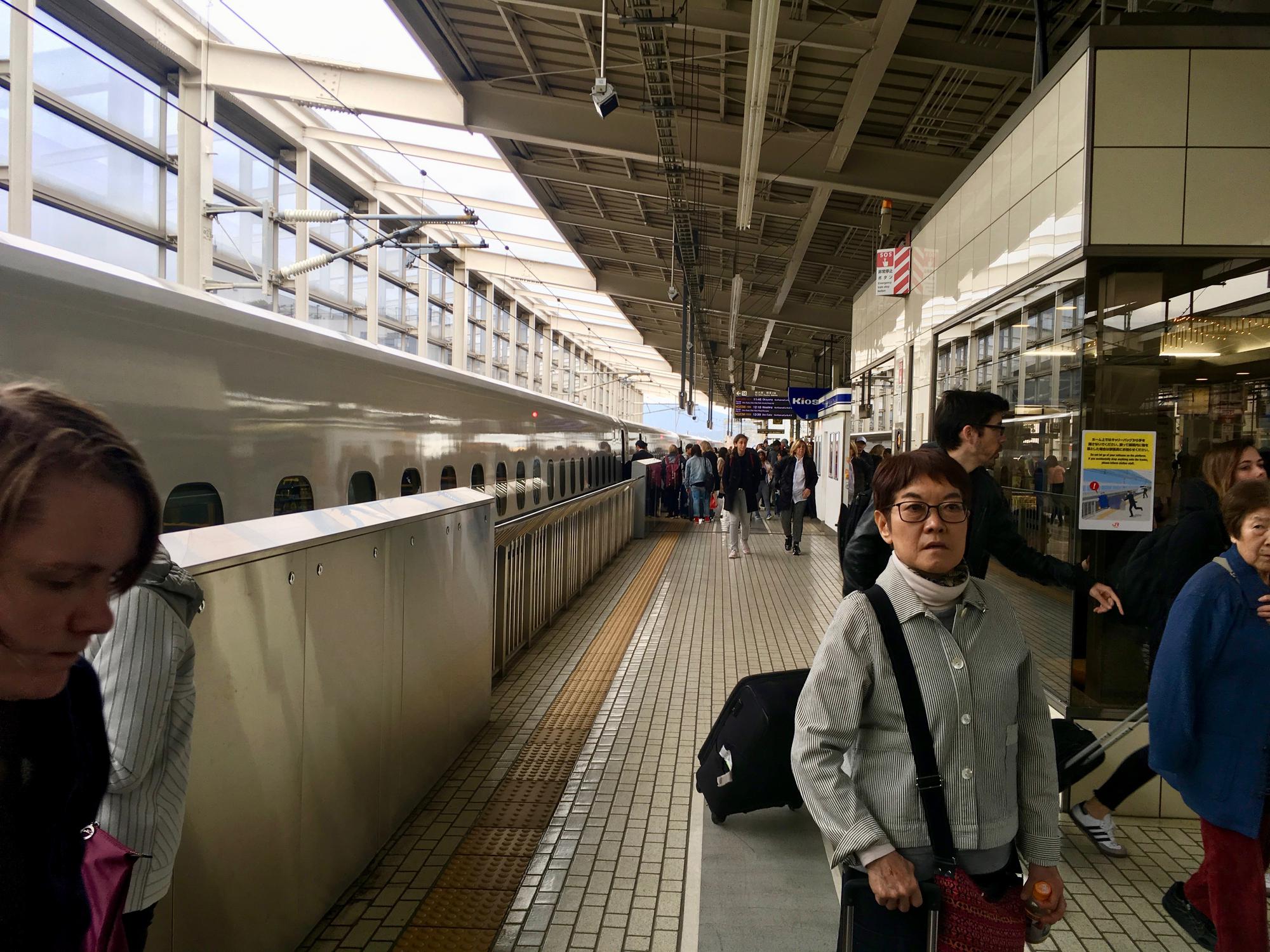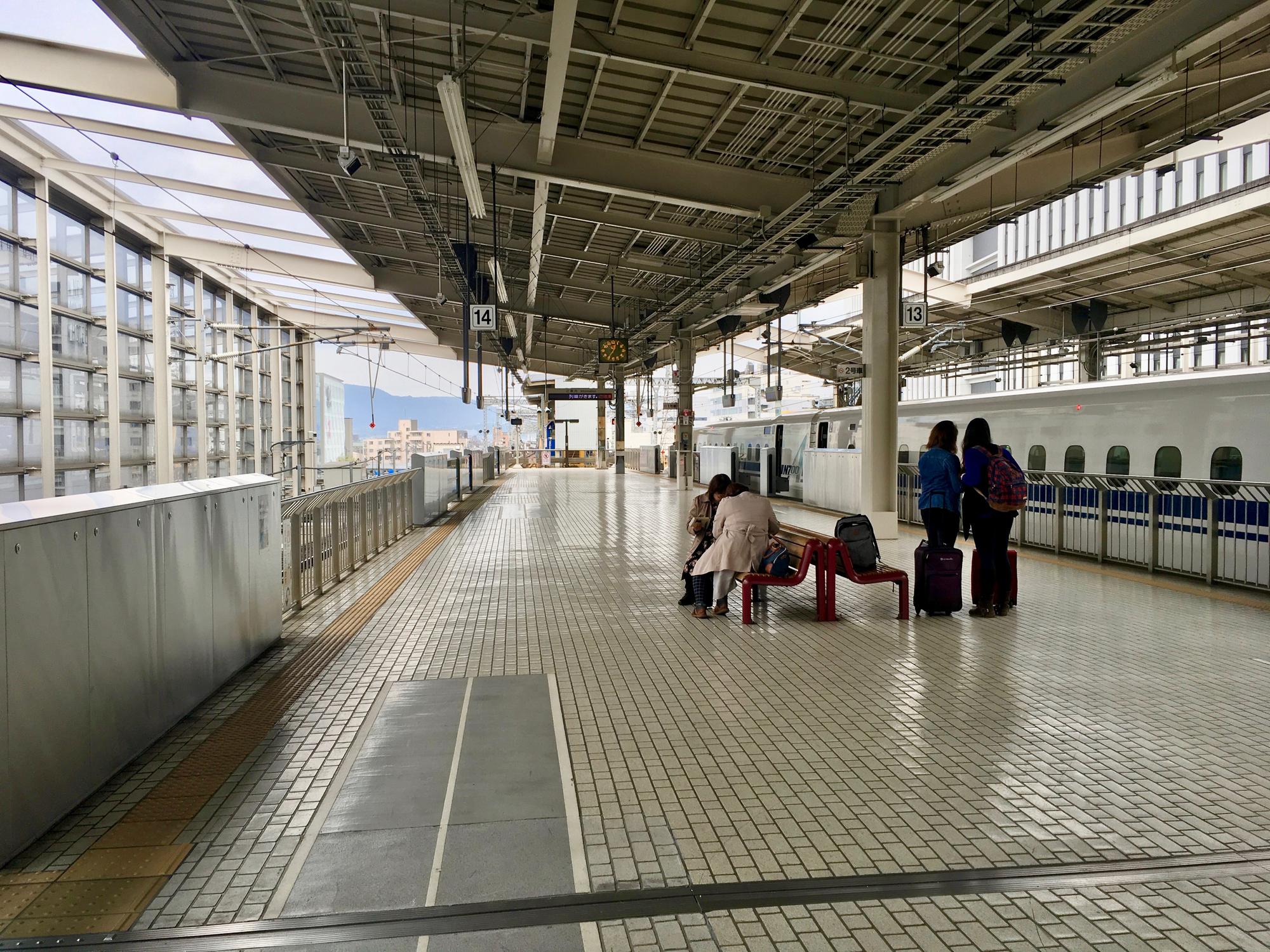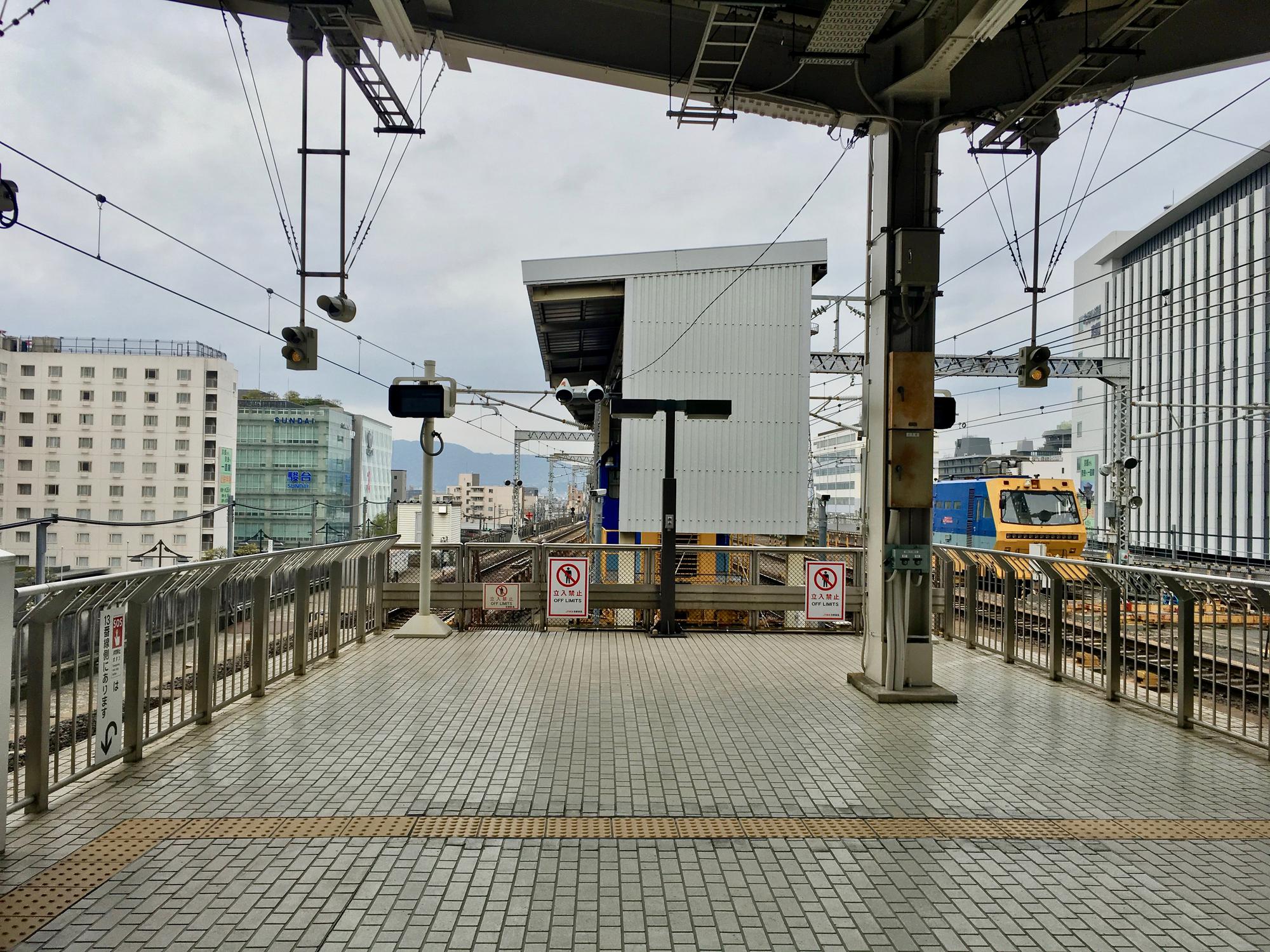 There is always staff at the station. And there is one person with microphone—here in the photo it is this man to the right—to make announcements, but only in Japanese, unfortunately.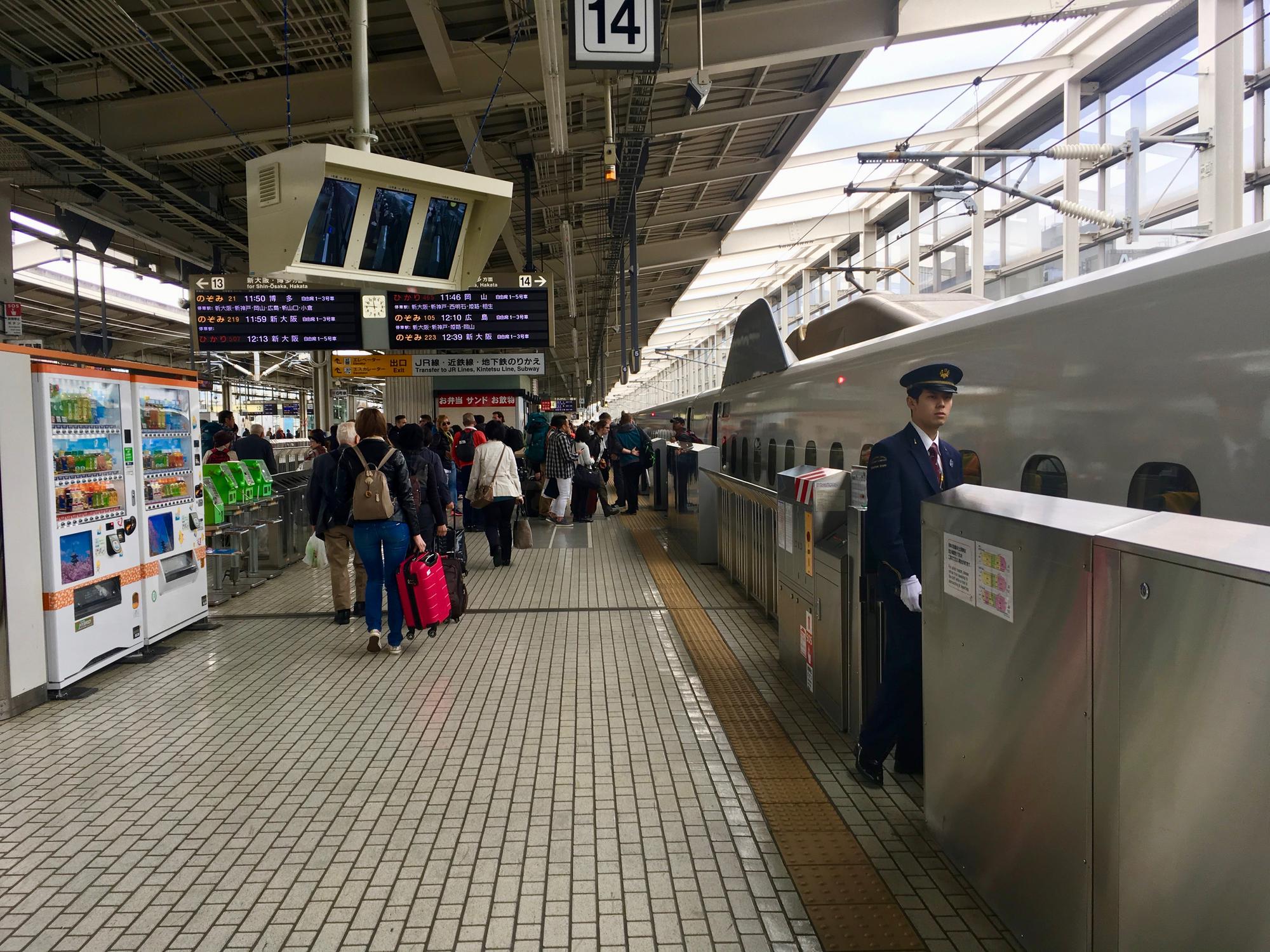 In the other hand he has a flag.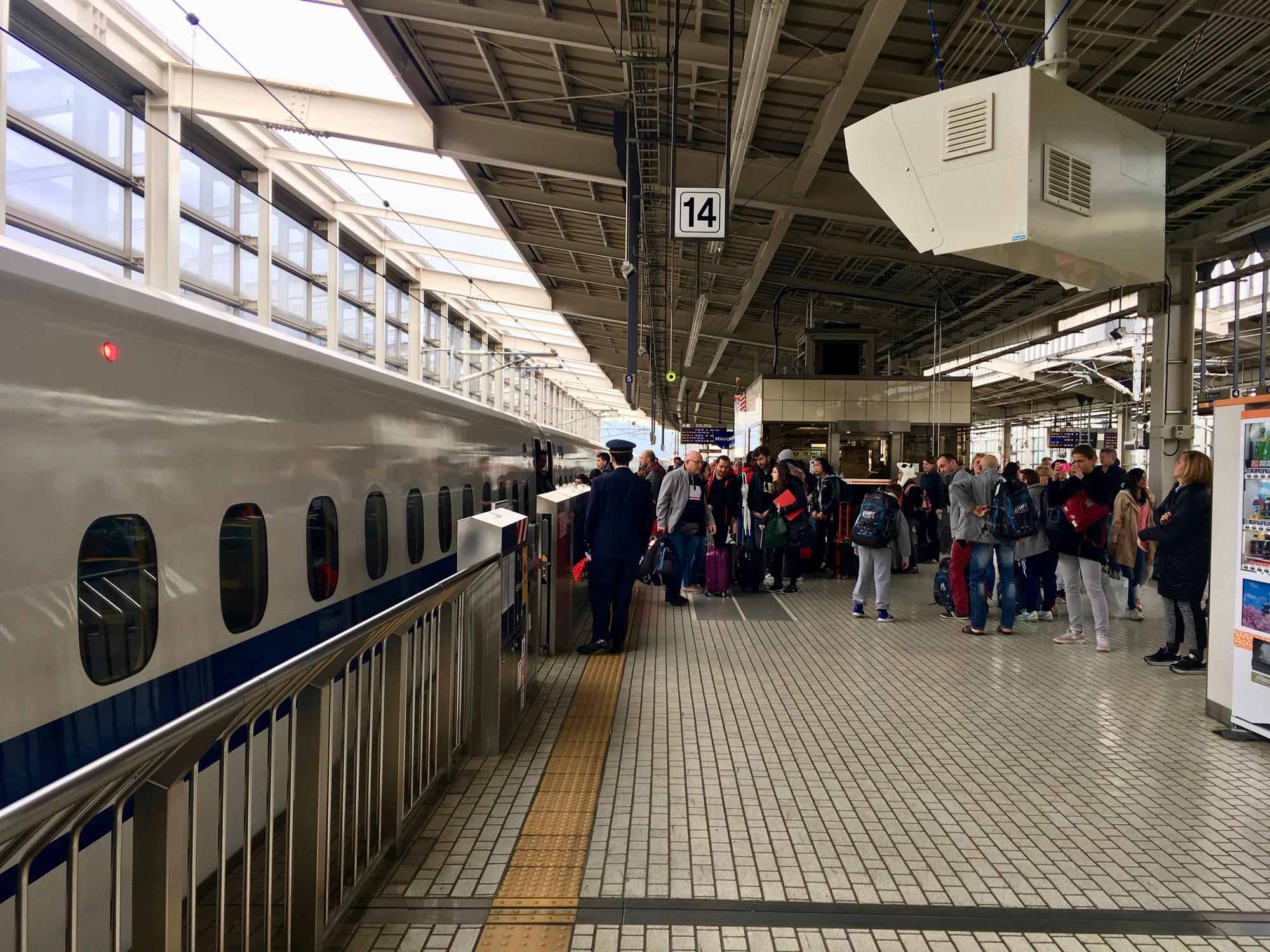 Lockers. From top to bottom: small ones for ¥300, then medium for ¥500 and the big ones for ¥700 at last. Empty lockers are with keys in them. At first I found the whole block of occupied lockers, so I had no way to distinguish occupied ones from free—what a shame and waste of 10 minutes.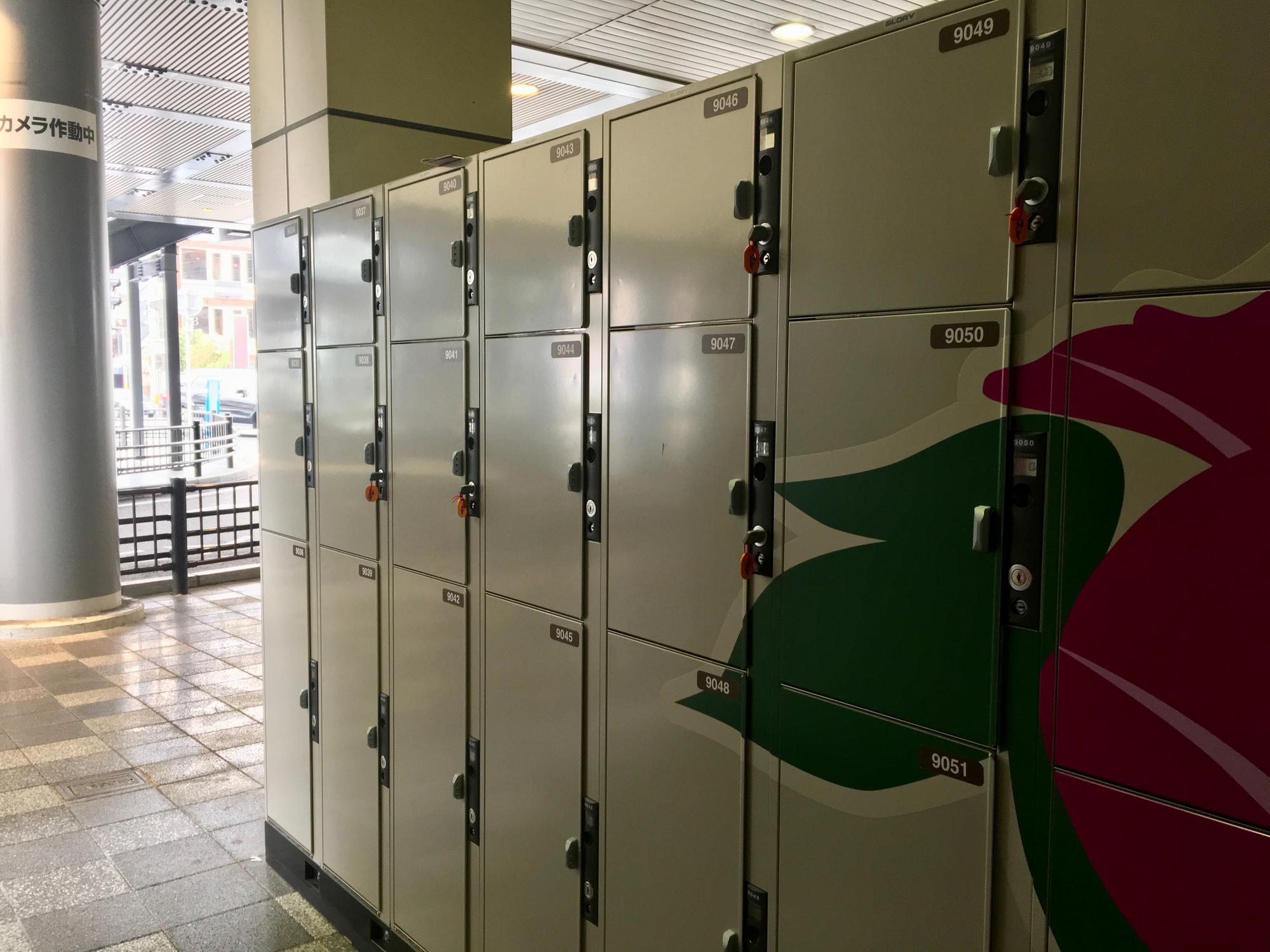 Explanation of shinkansen cars' layout.
Reserved—reservation is required in advance
Green—first class, you also need to reserve a seat
Non-reserved—the cheapest way to take a ride with free seats, but there might be not enough seats for everyone, so you might end up standing
You can make reservations for all your rides at once. It's better to write down departure times and destinations on paper or type them on phone, so Japanese staff would have no problem with understanding you. Their reading skill is the way better than listening and speaking. In overall it feels like they stuck at school level English, like Russians do, who don't travel.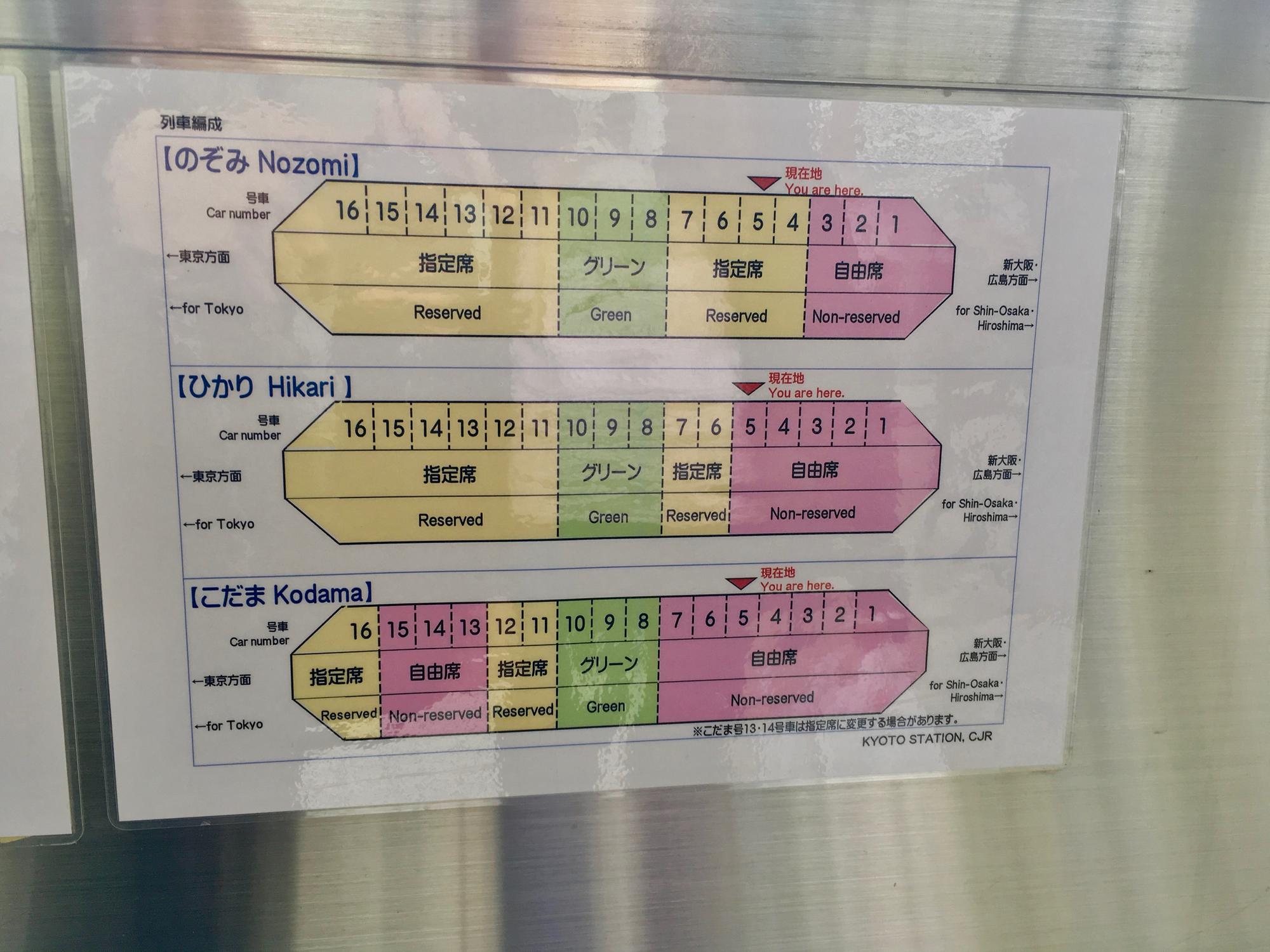 Display duplicates the info that the car is non-reserved. There is also the same info inside the car.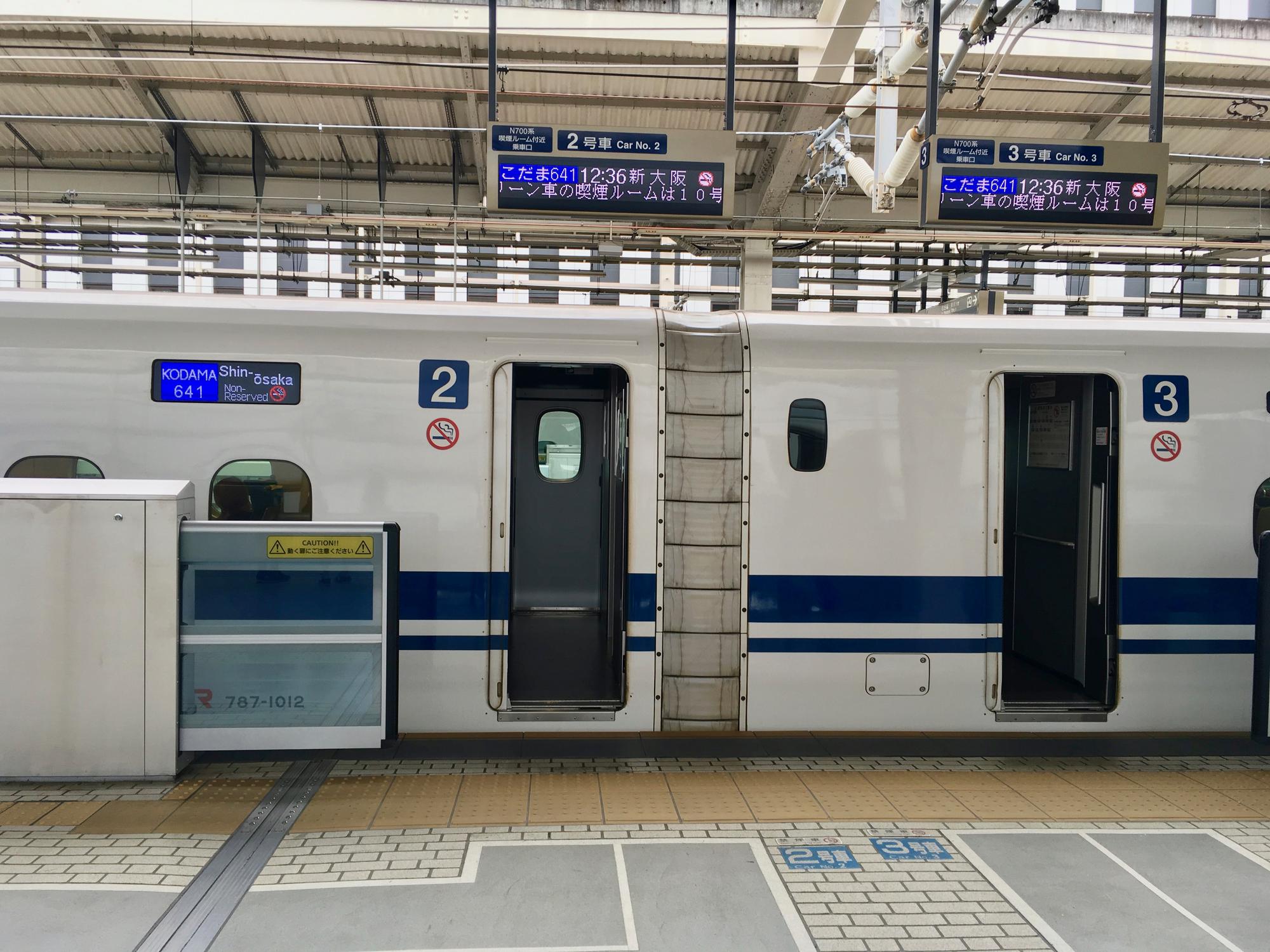 Hints about car number, direction of travel and other useful stuff.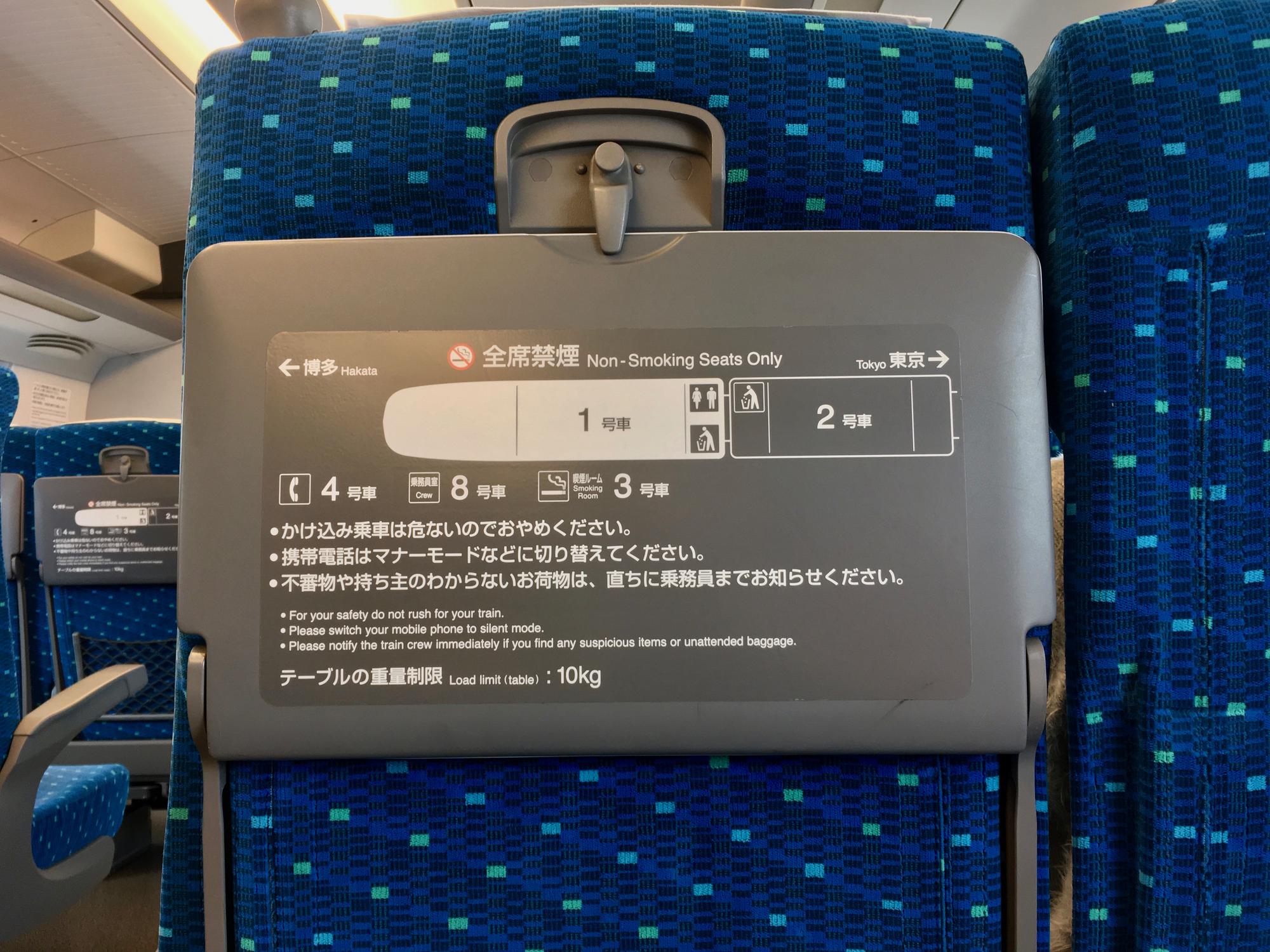 Public space in front of Himeji station.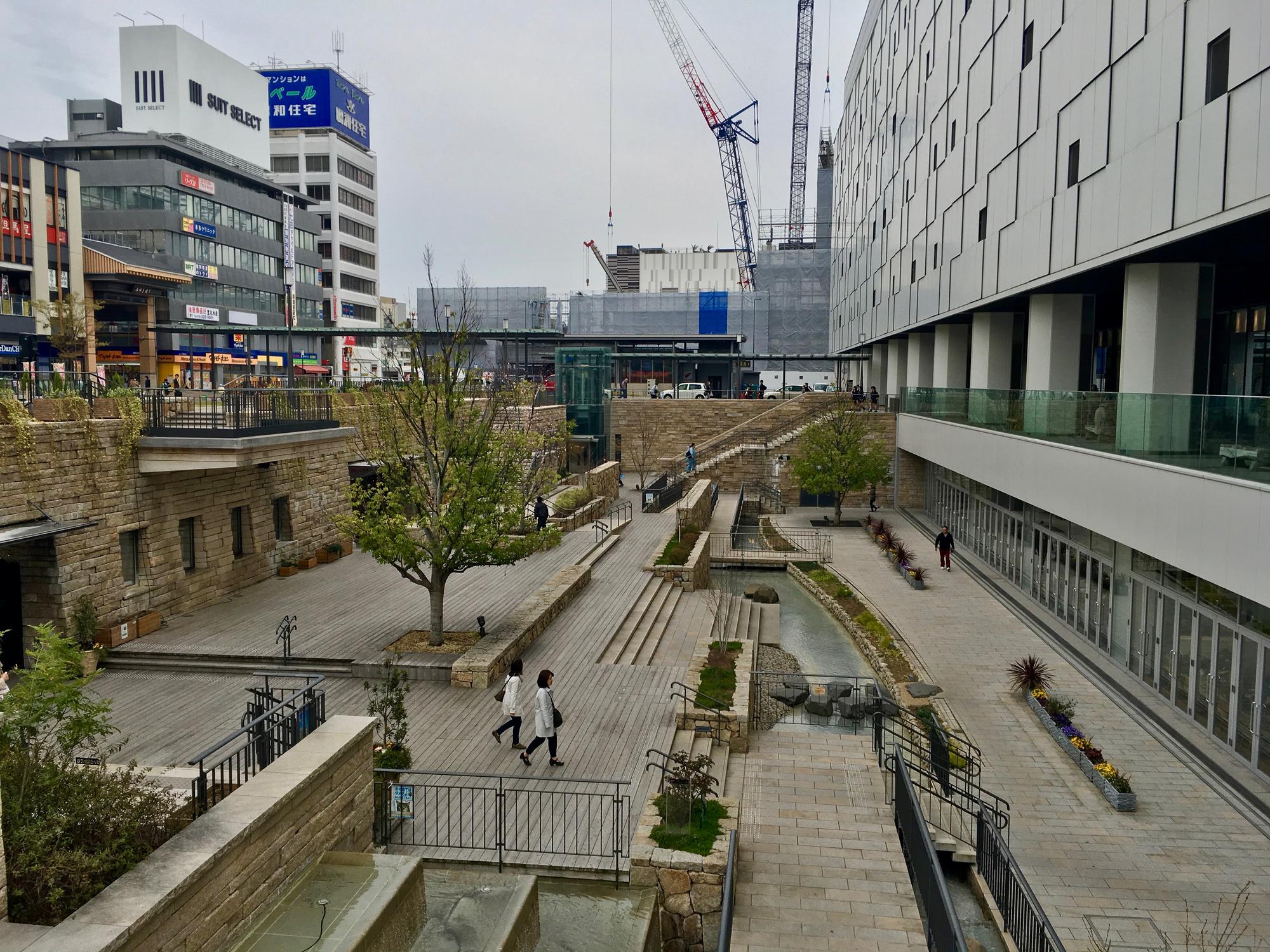 Maps are at every turn.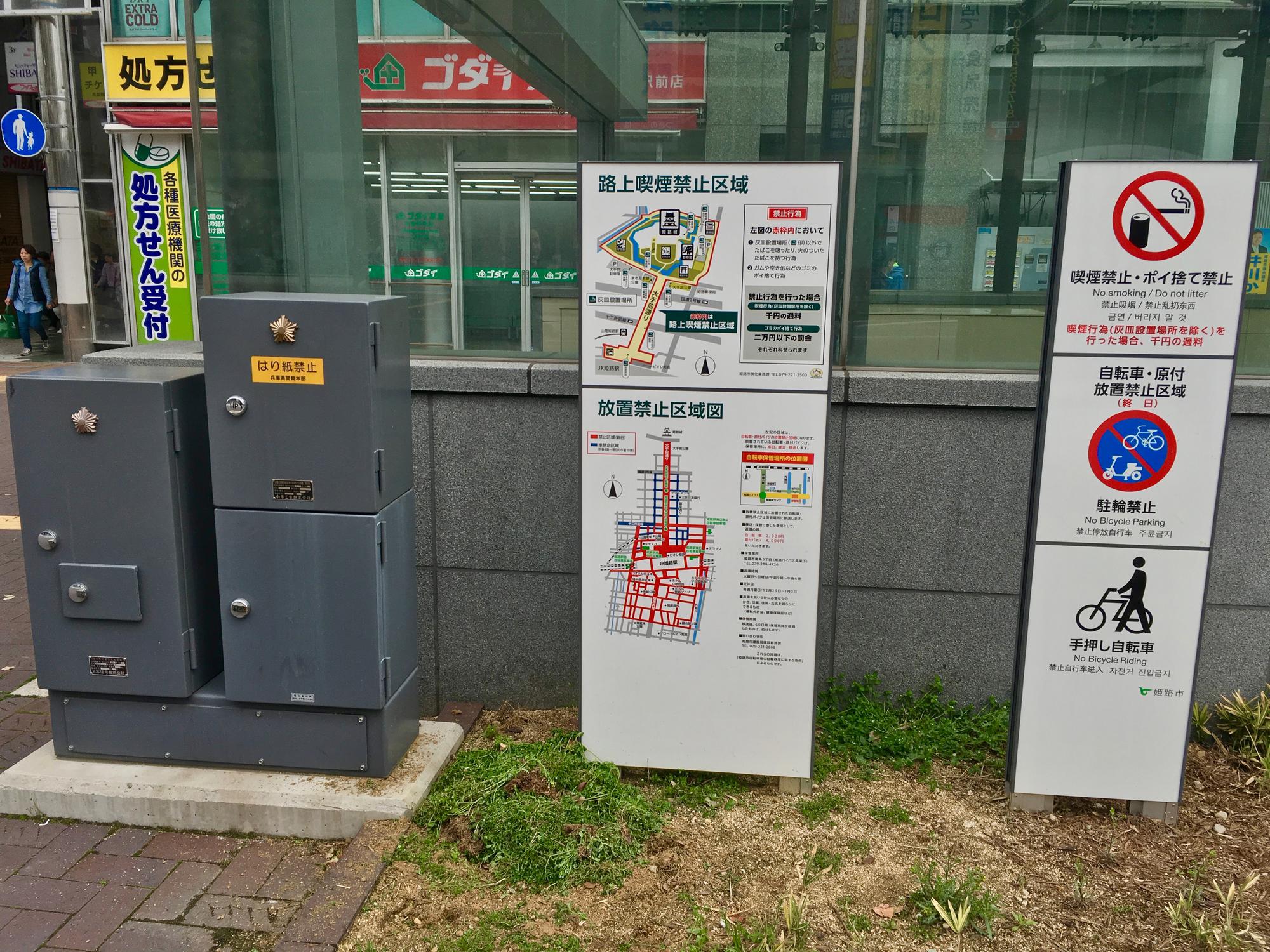 Streets.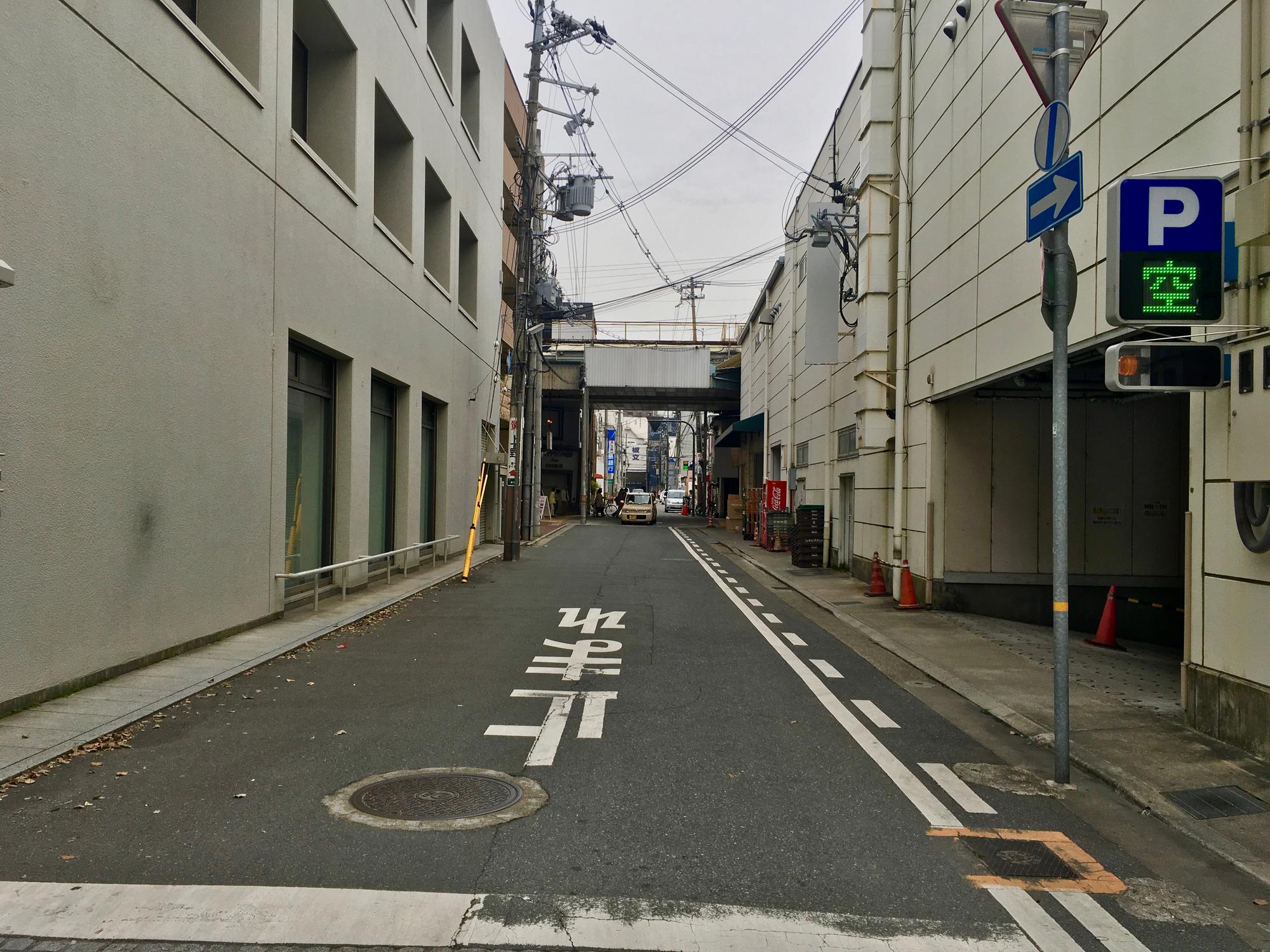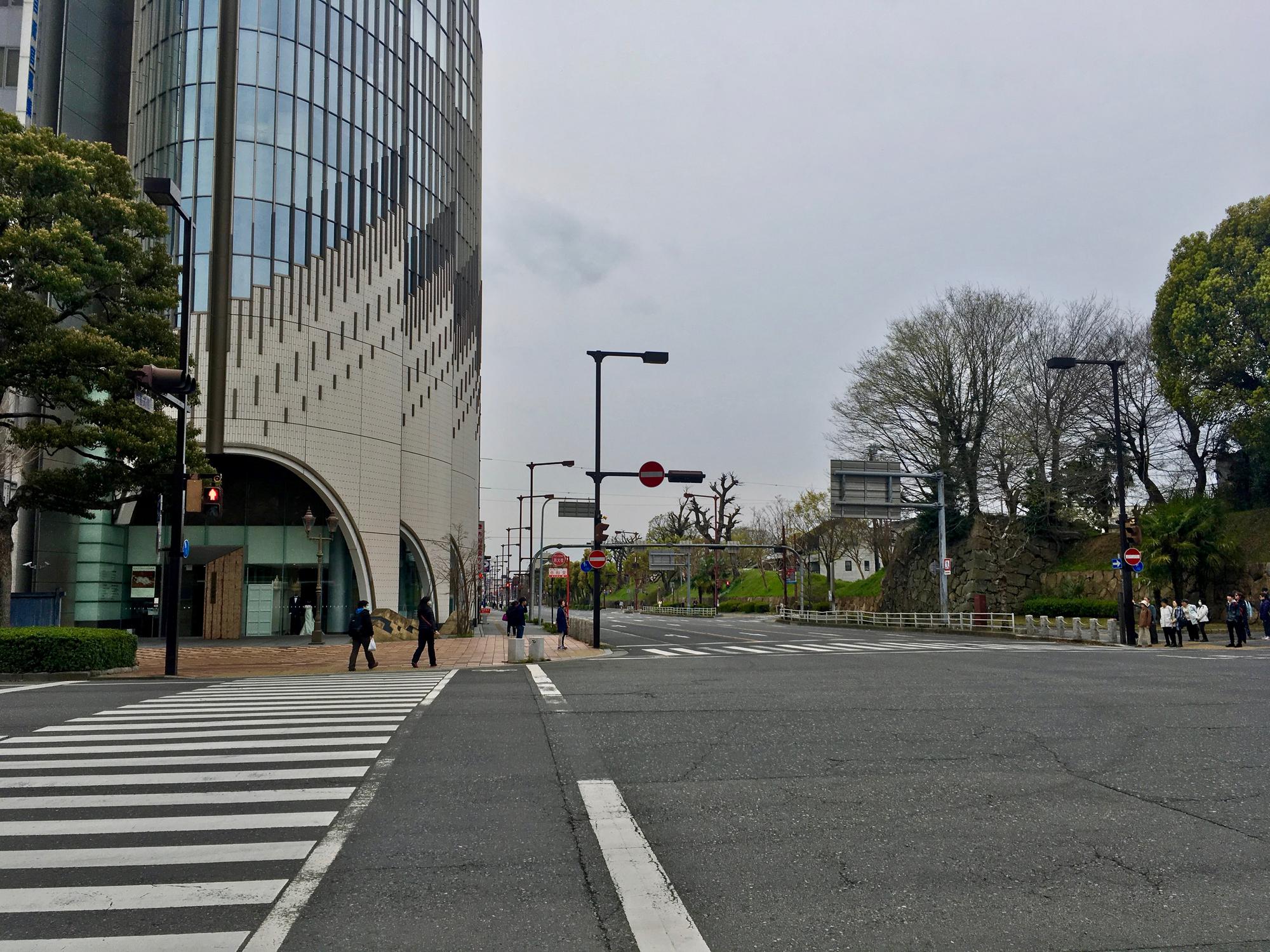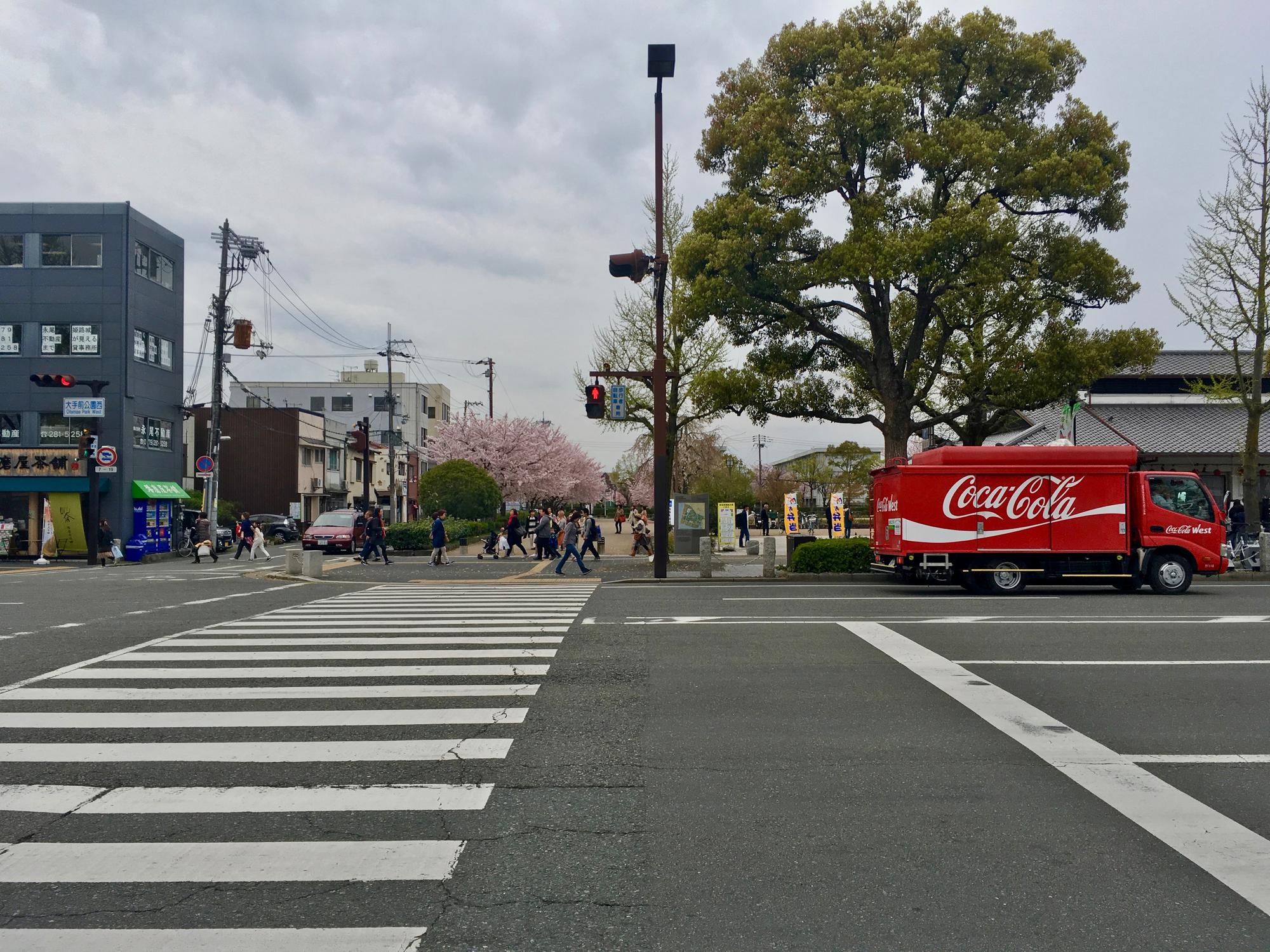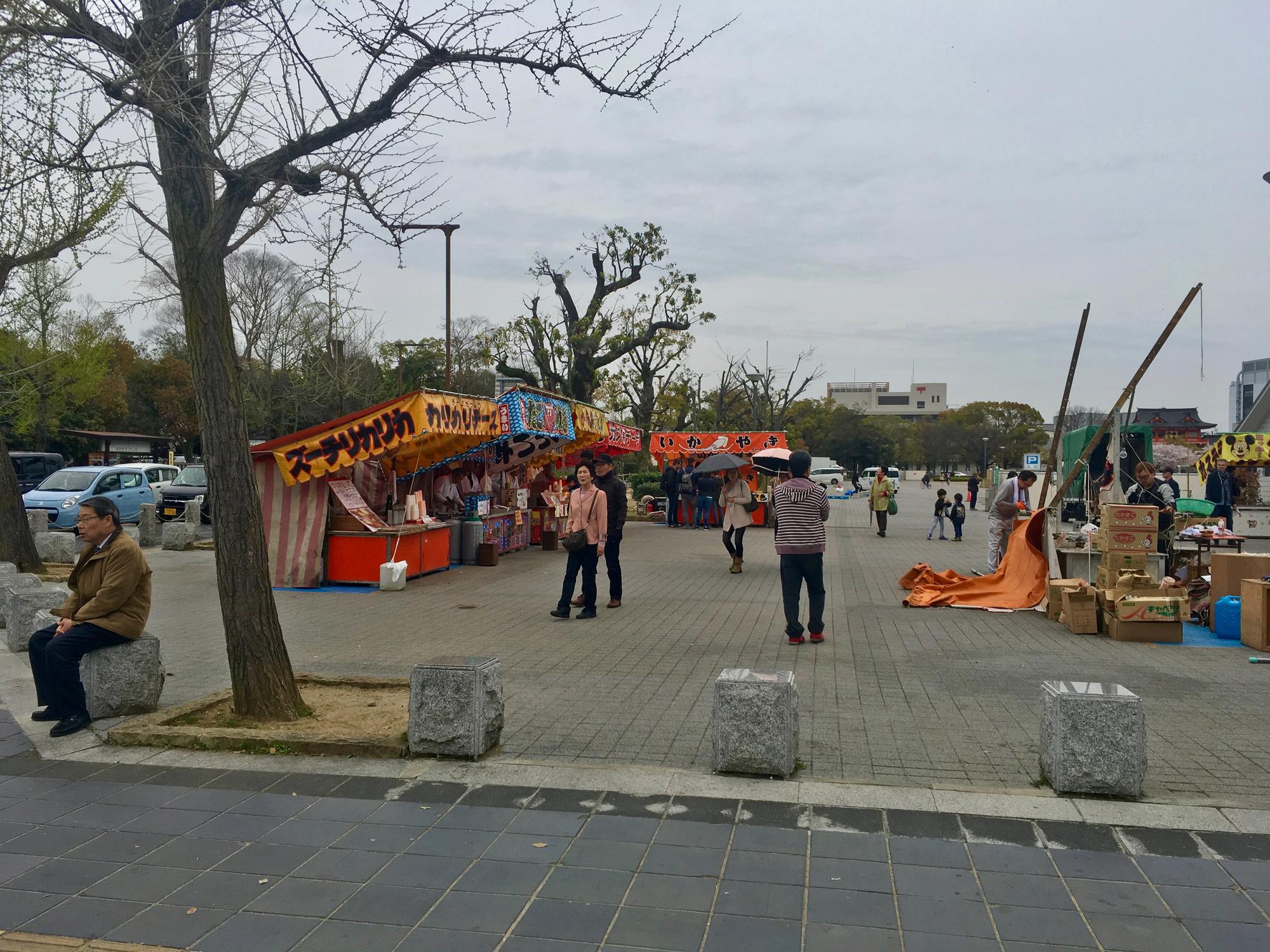 Shopping arcade.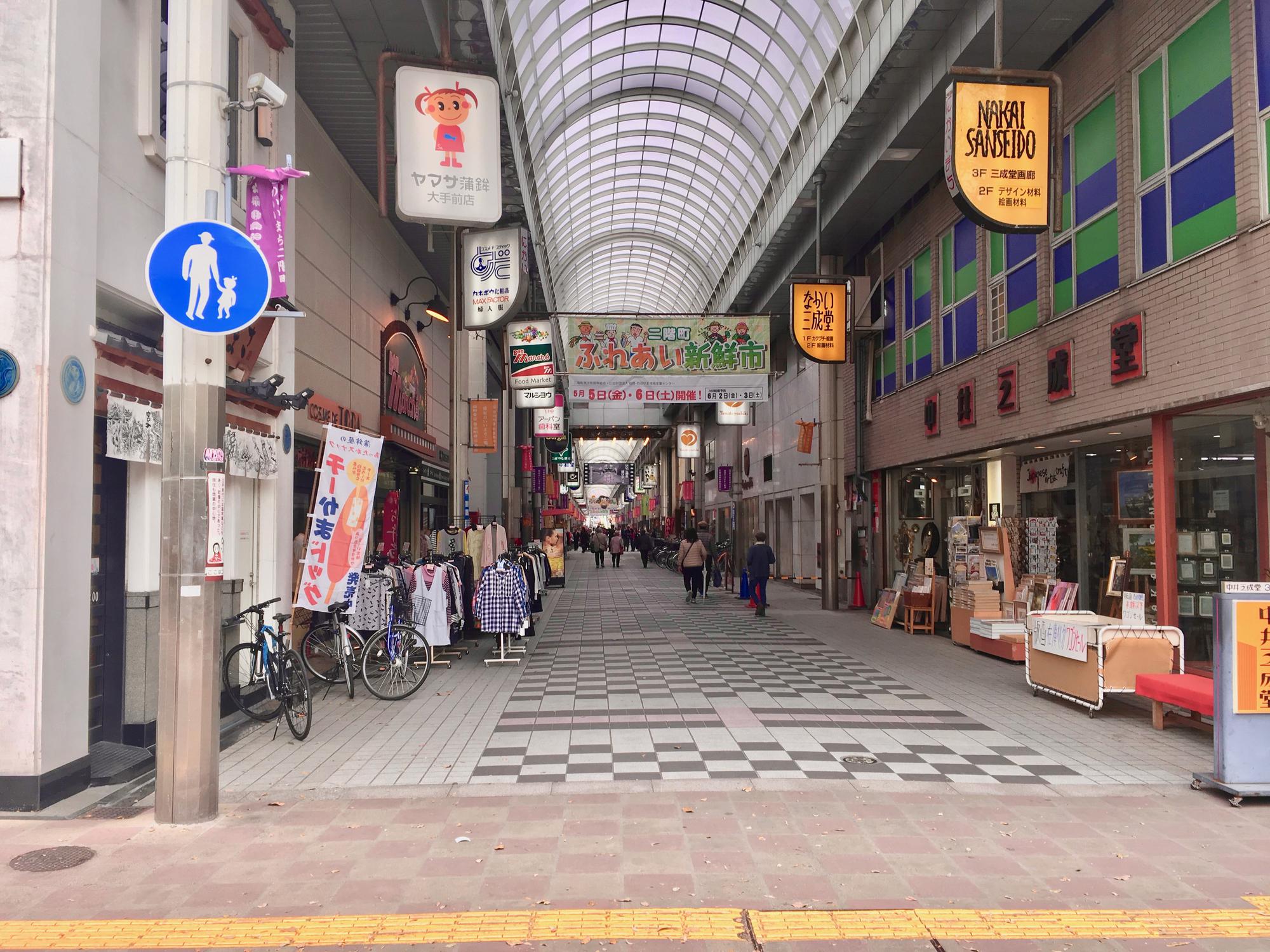 Street navigation.
Castle area.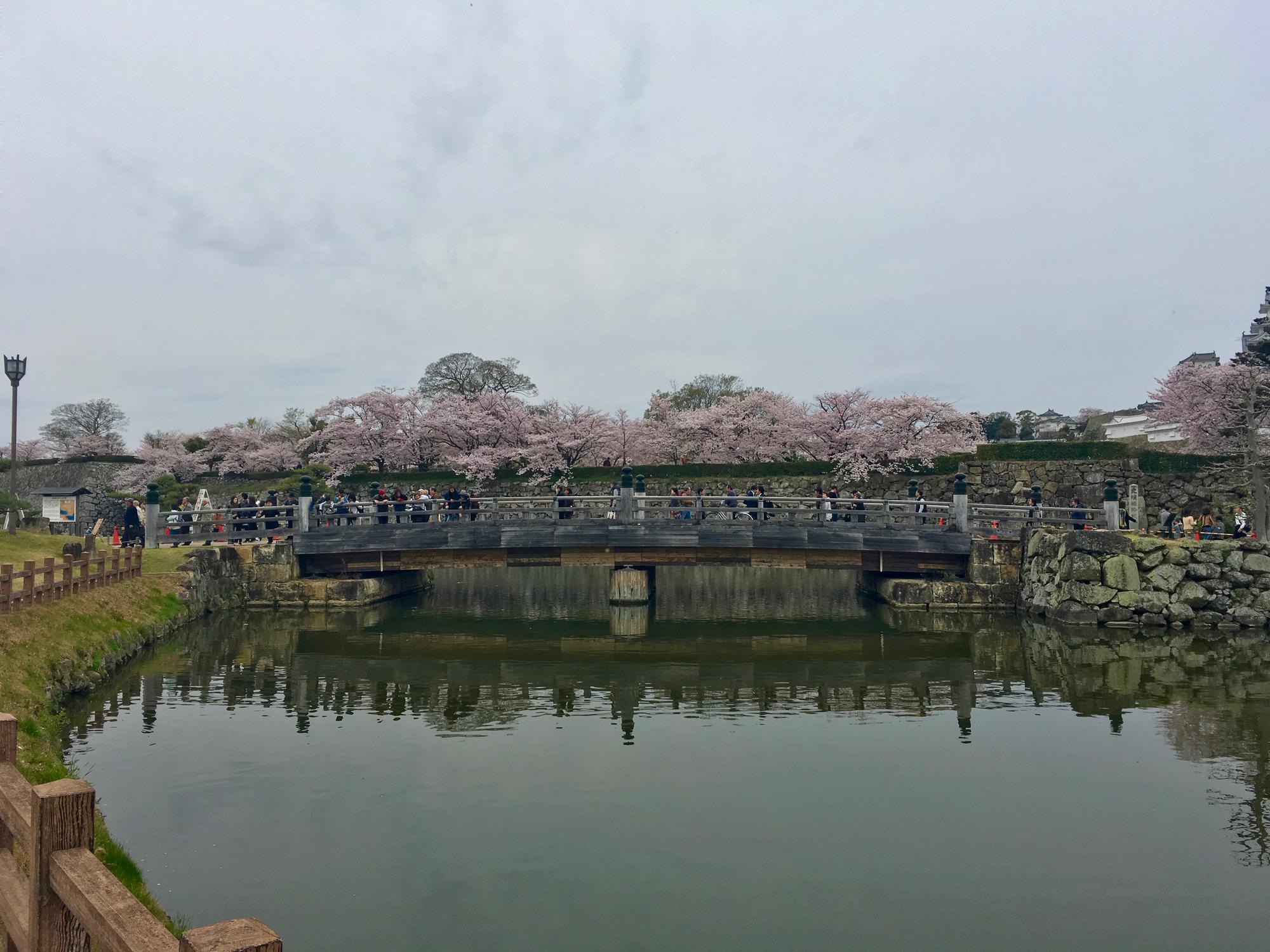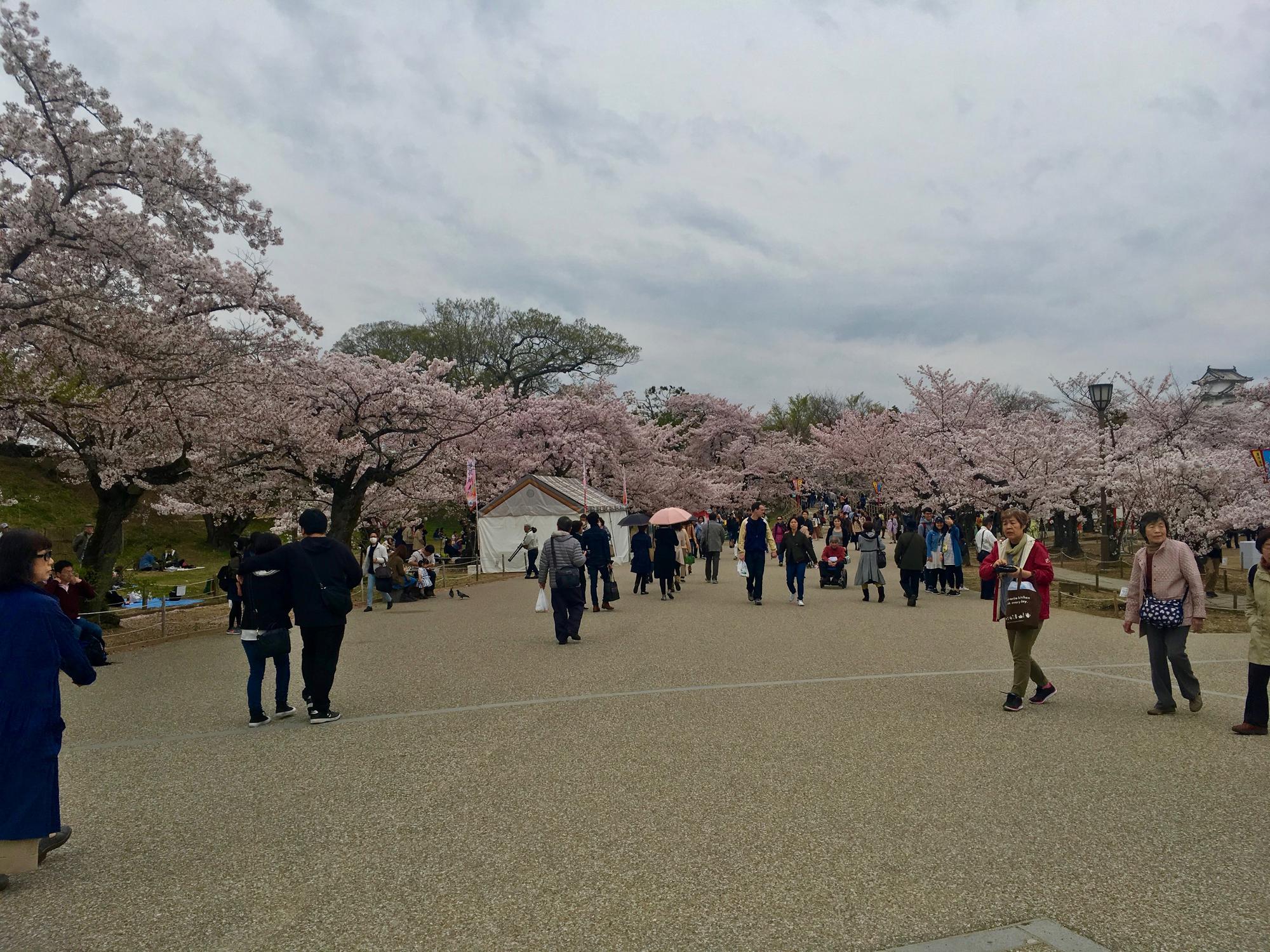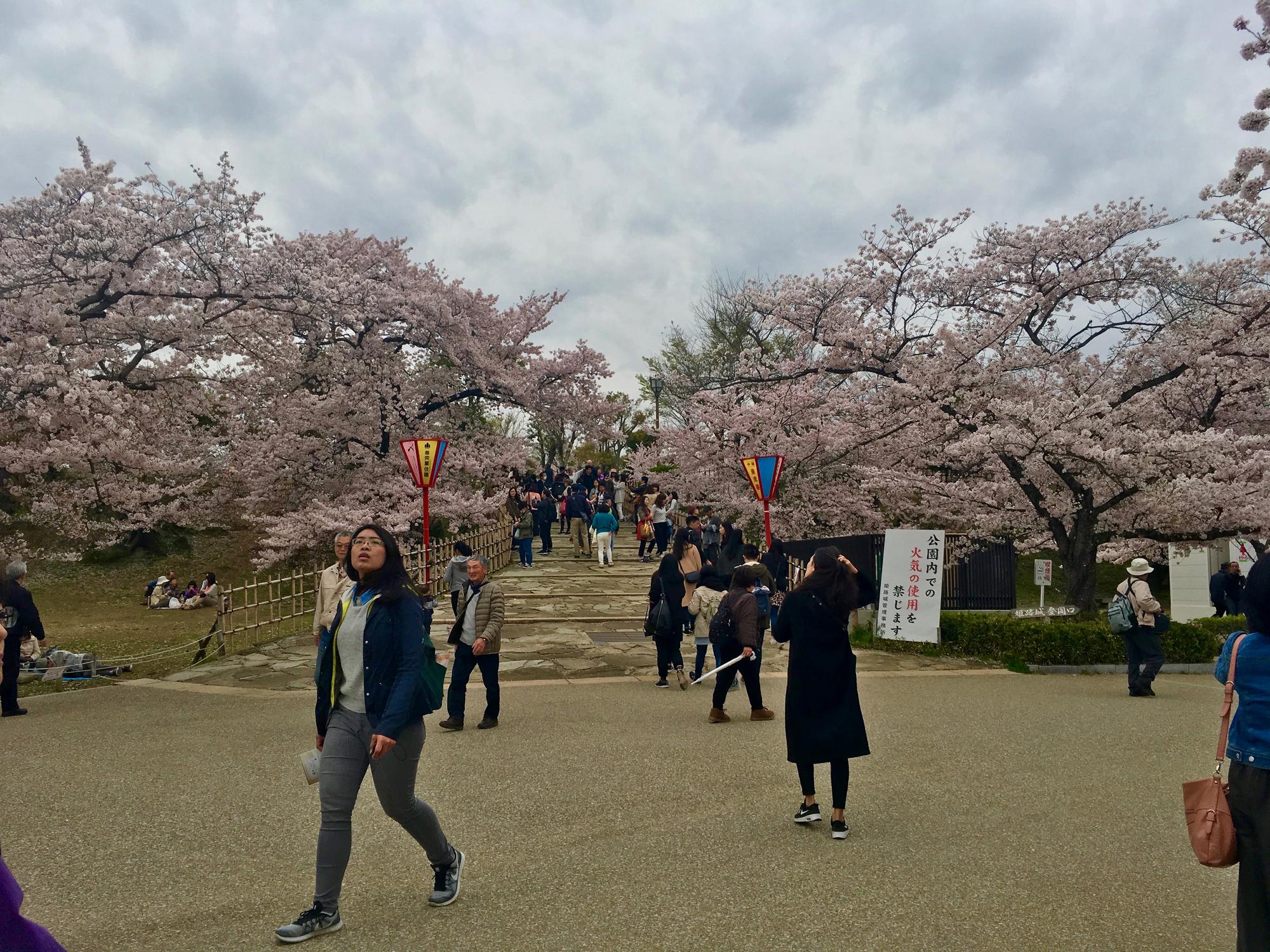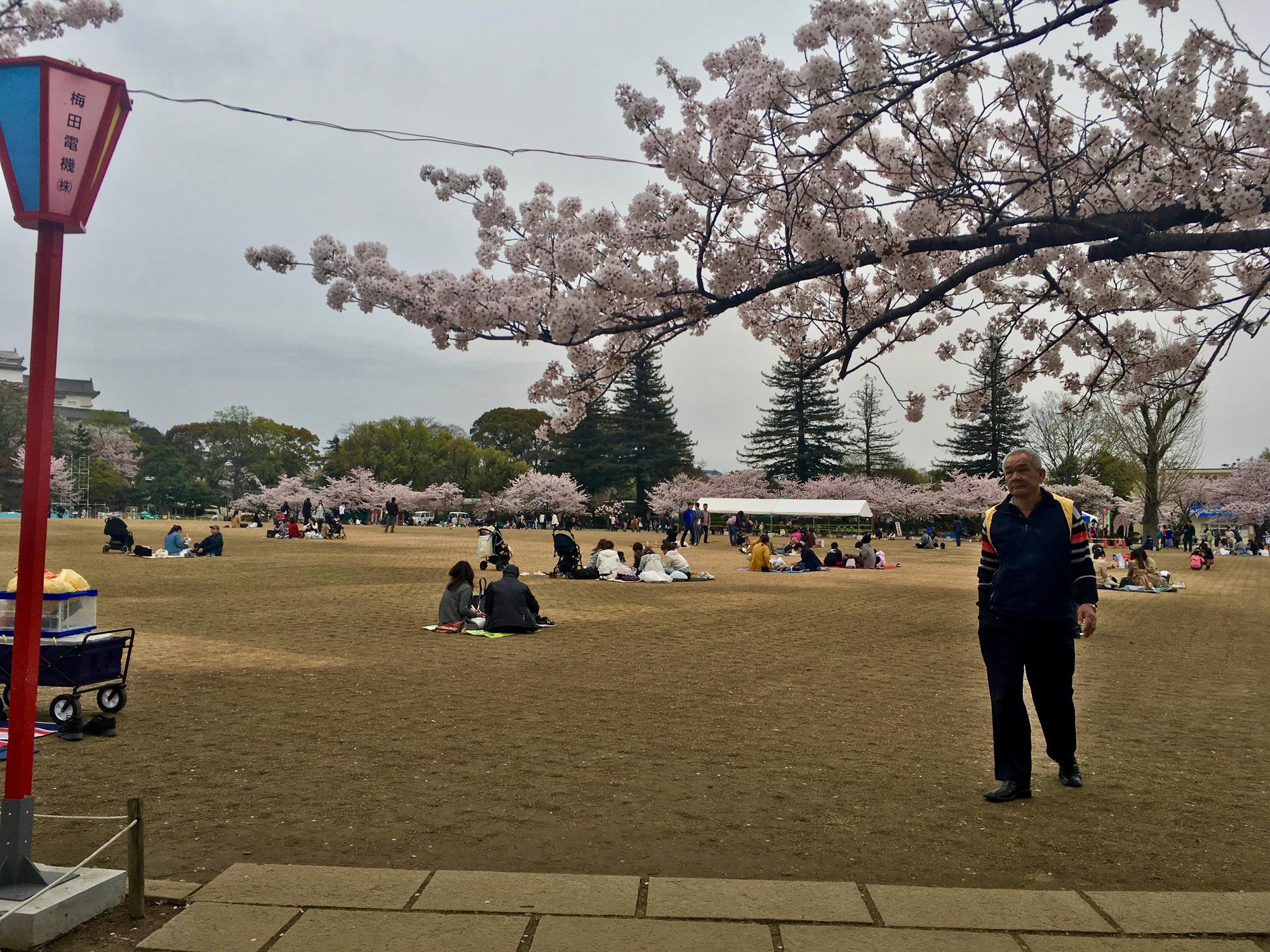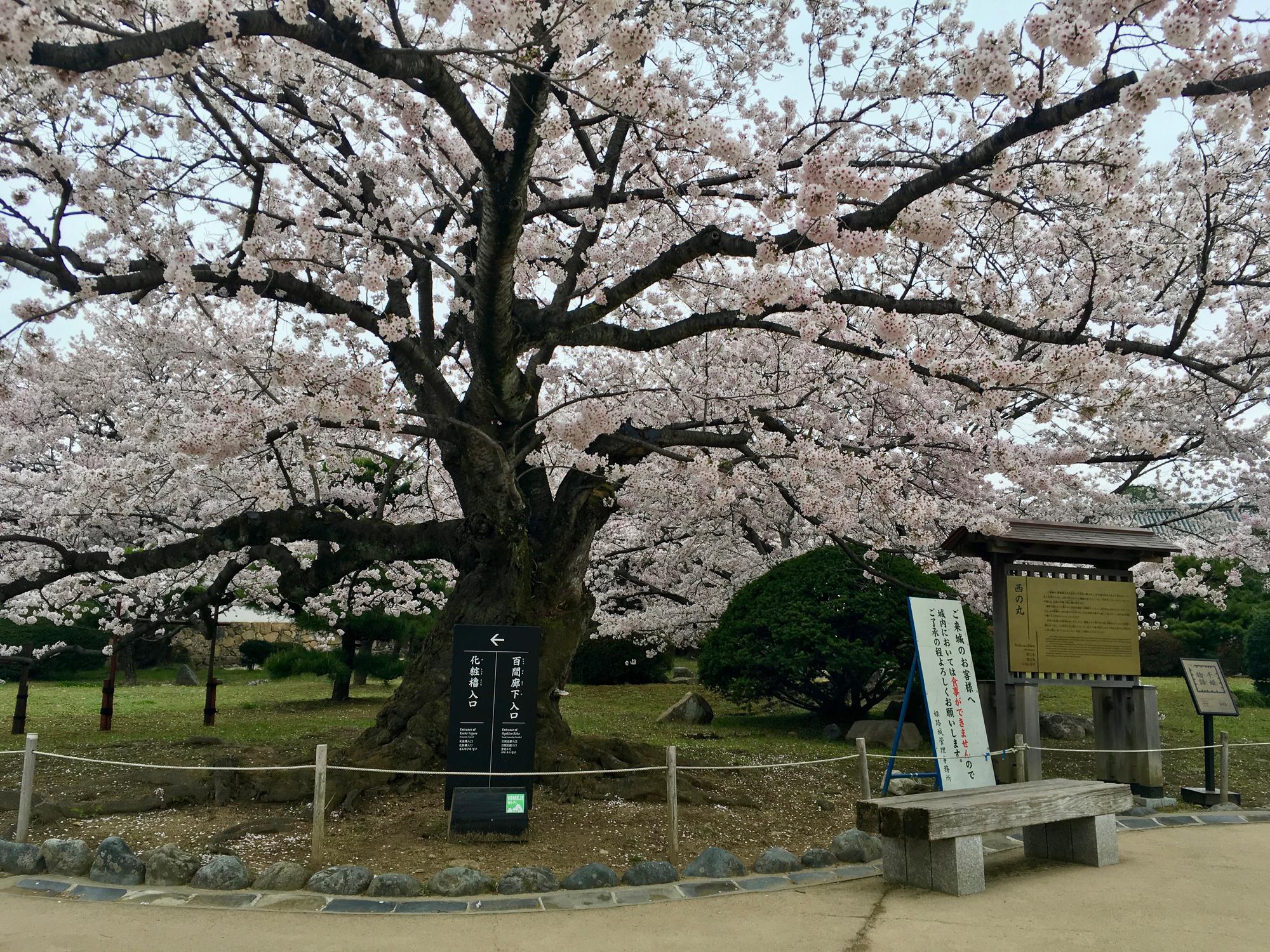 The castle itself.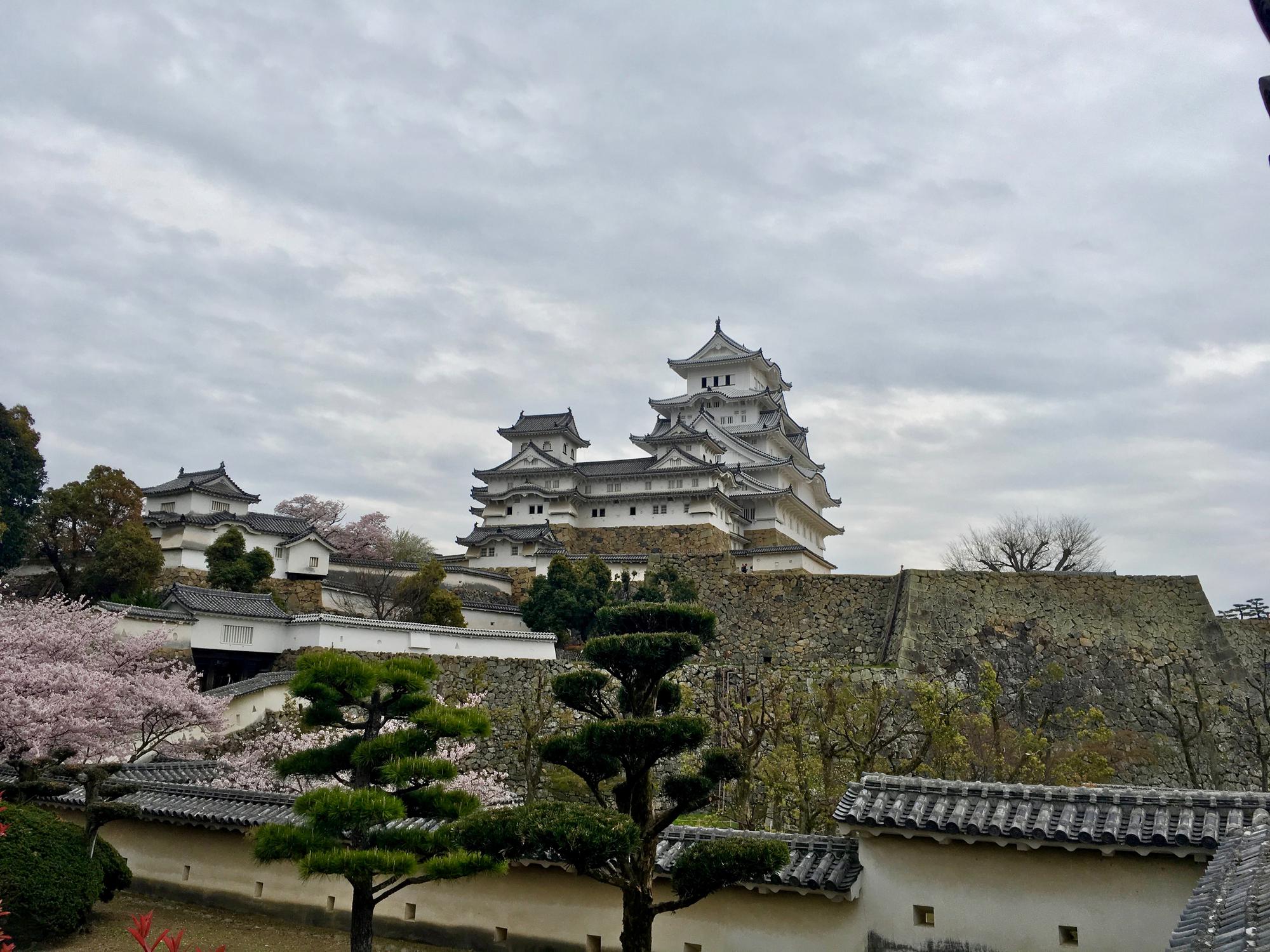 Panoramas.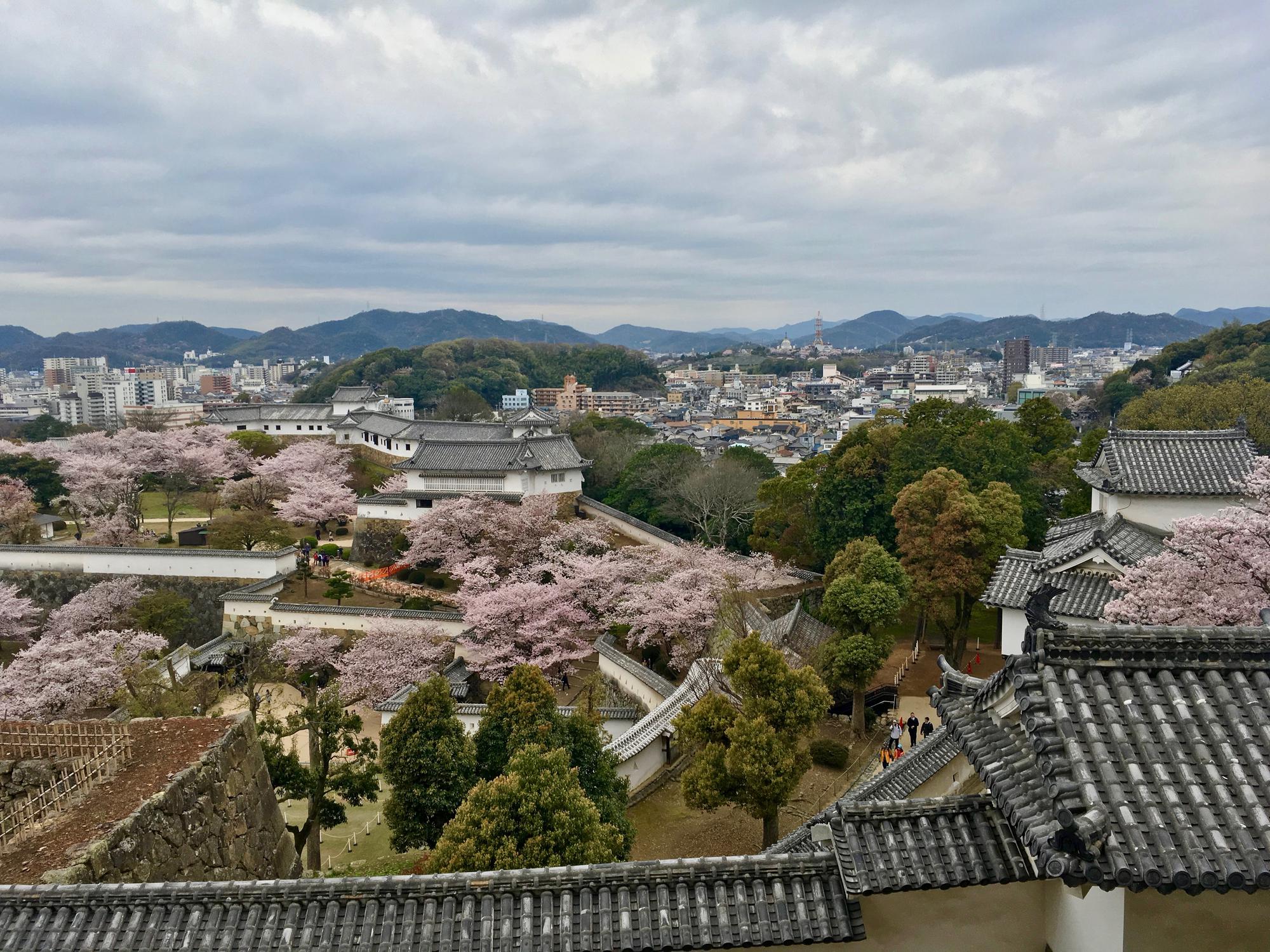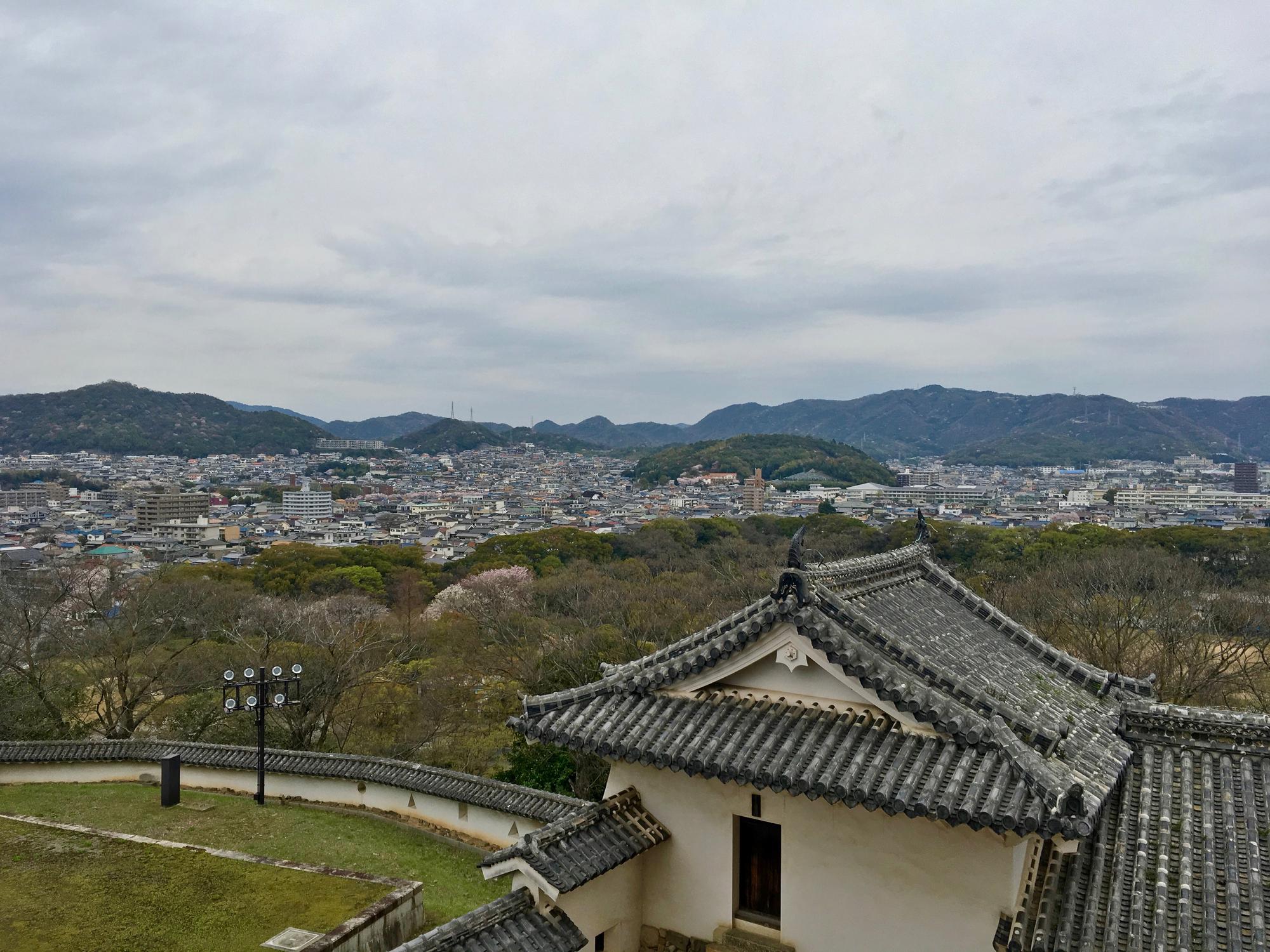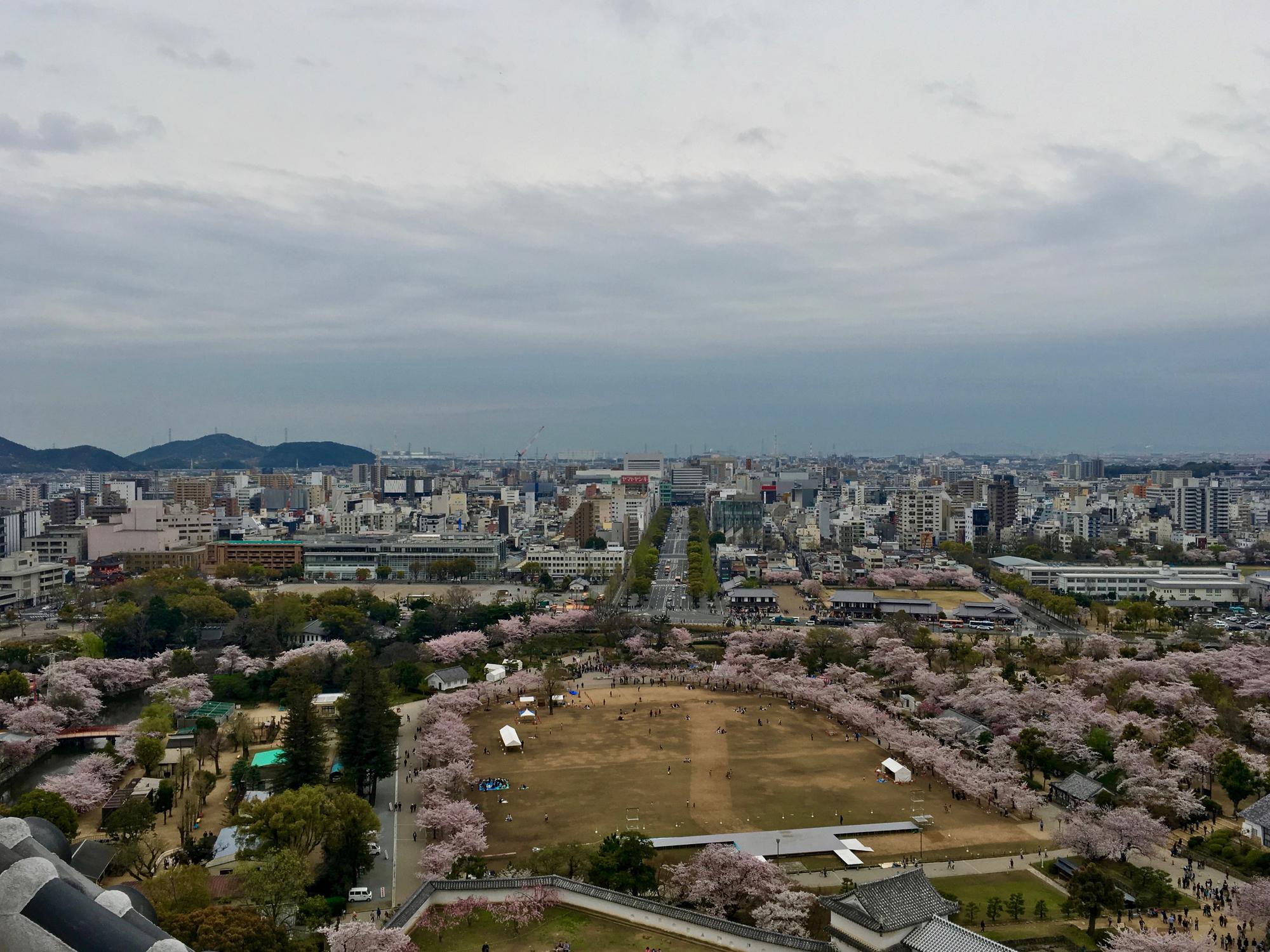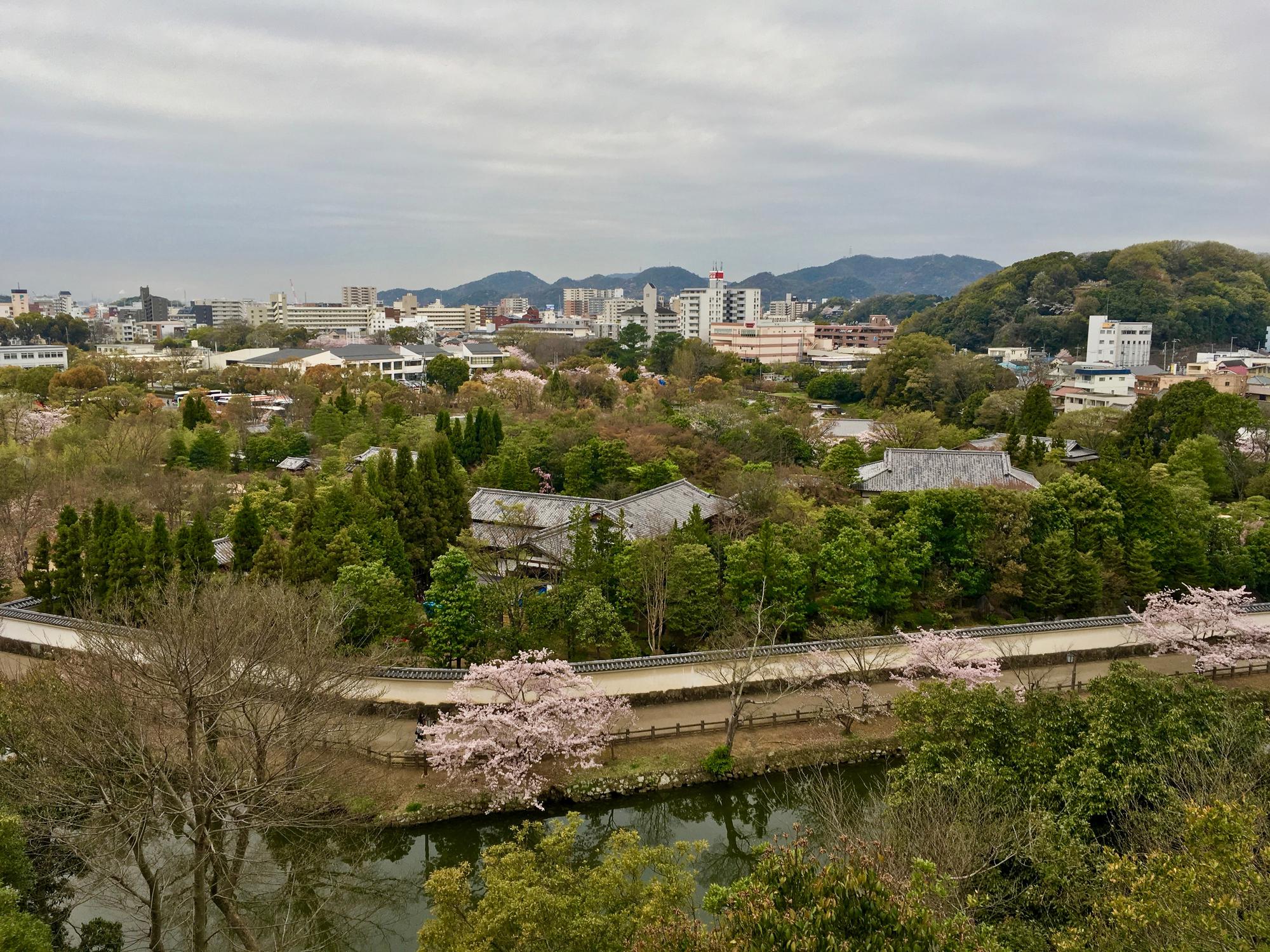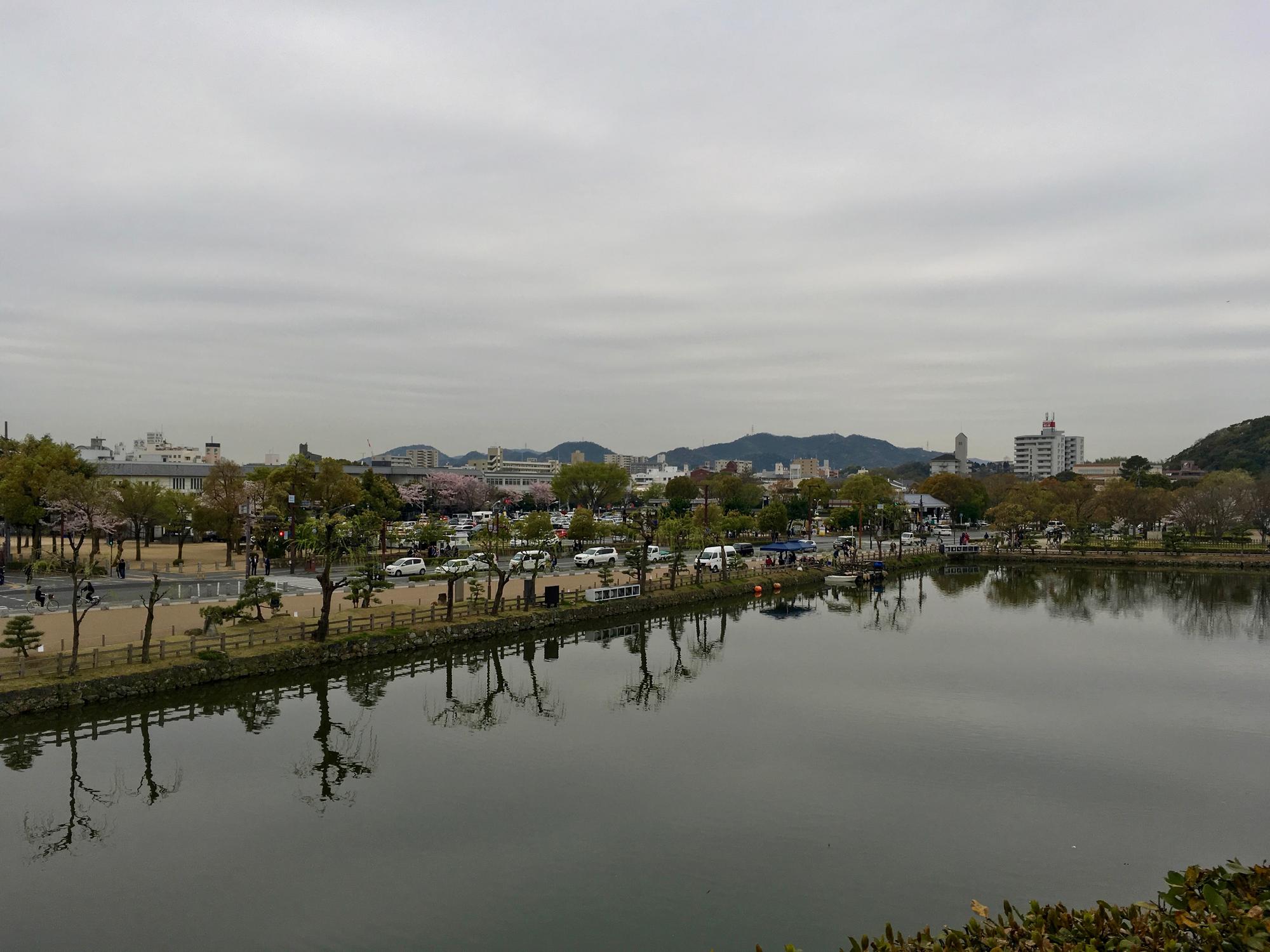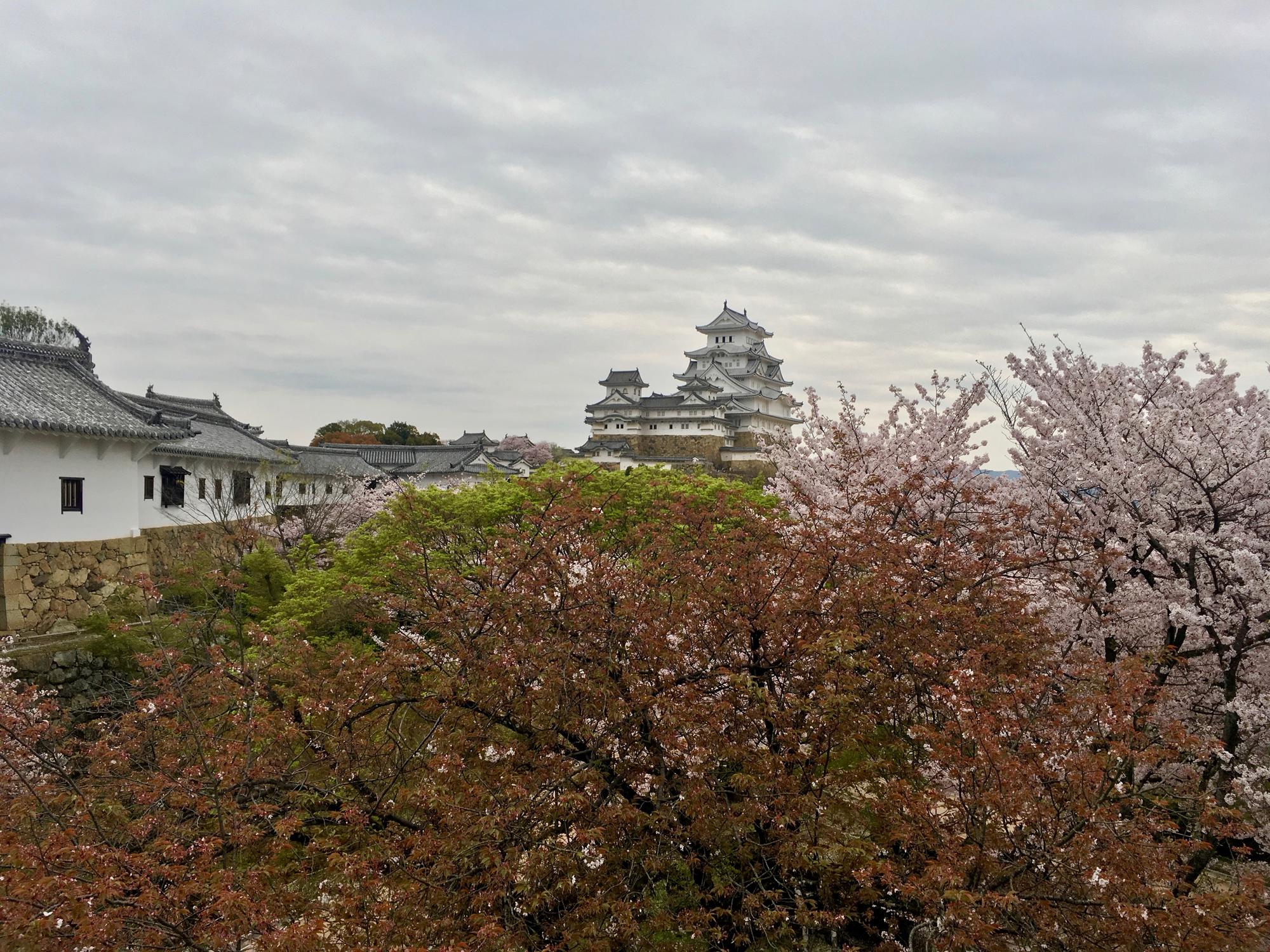 Bench.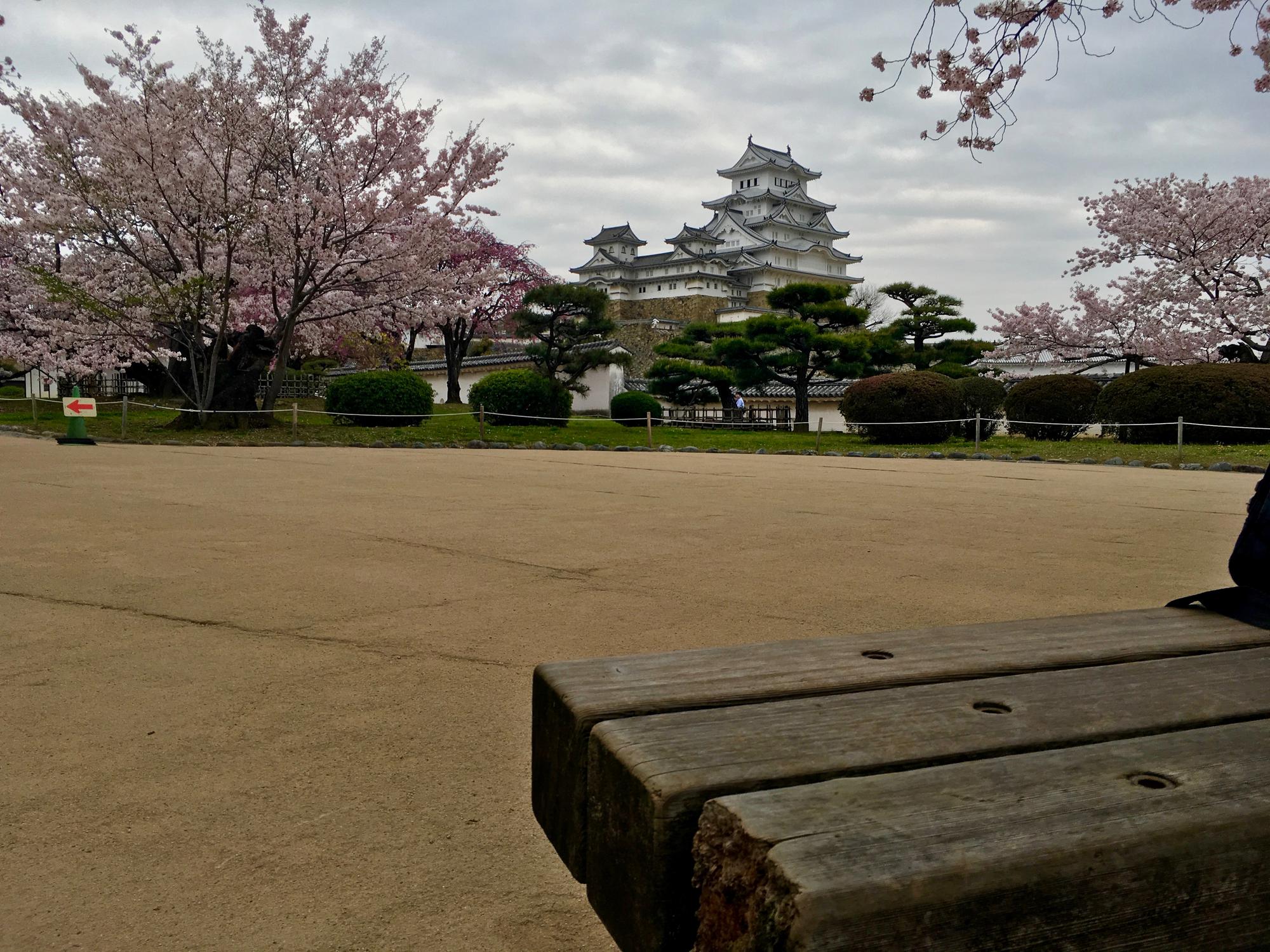 Inside the castle. Feels like you are in Khrushchyovka after construction has ended and there is free access to every apartment. There is almost no furniture inside, except to museum exhibits.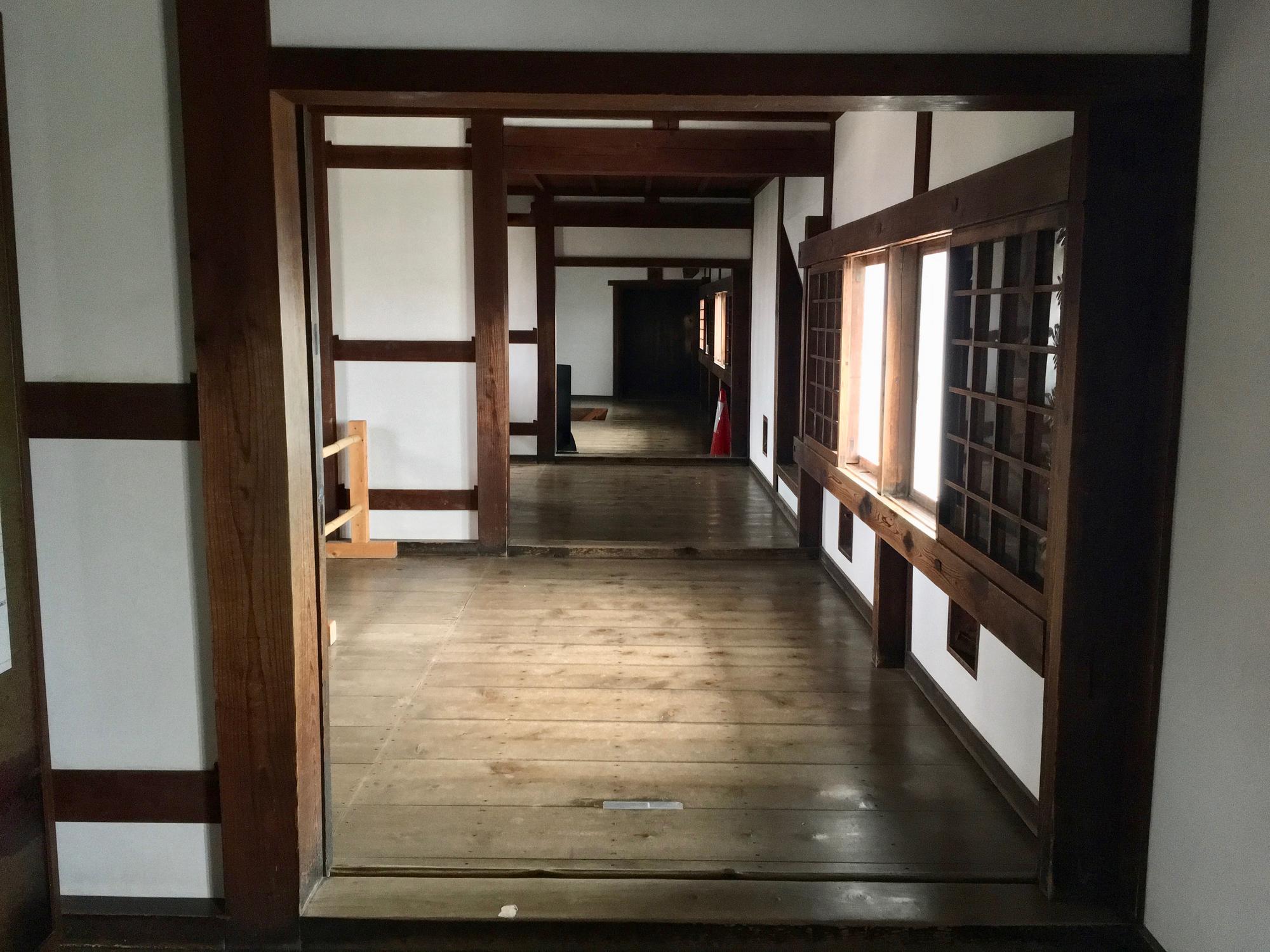 Long gallery.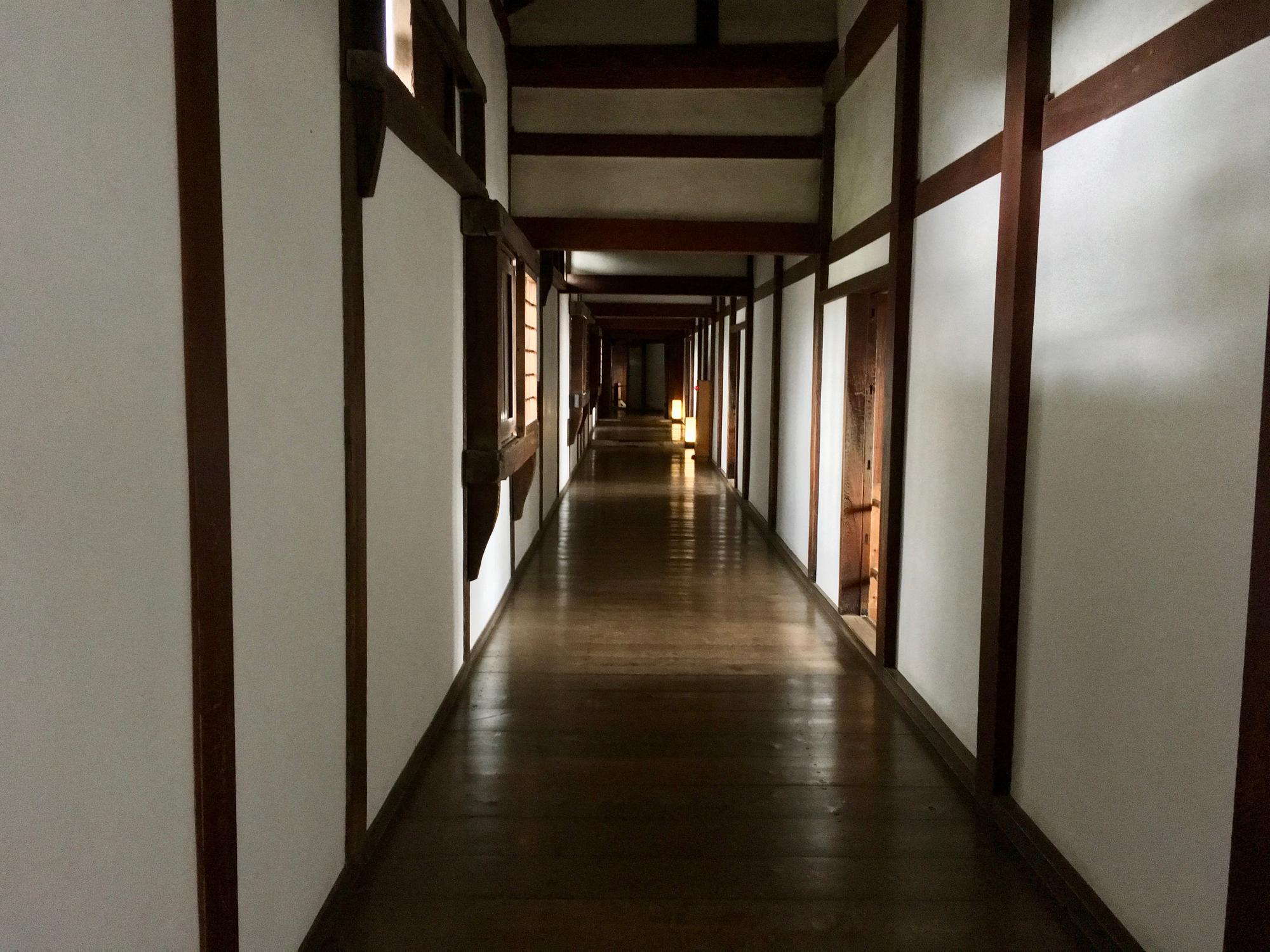 Big Brother.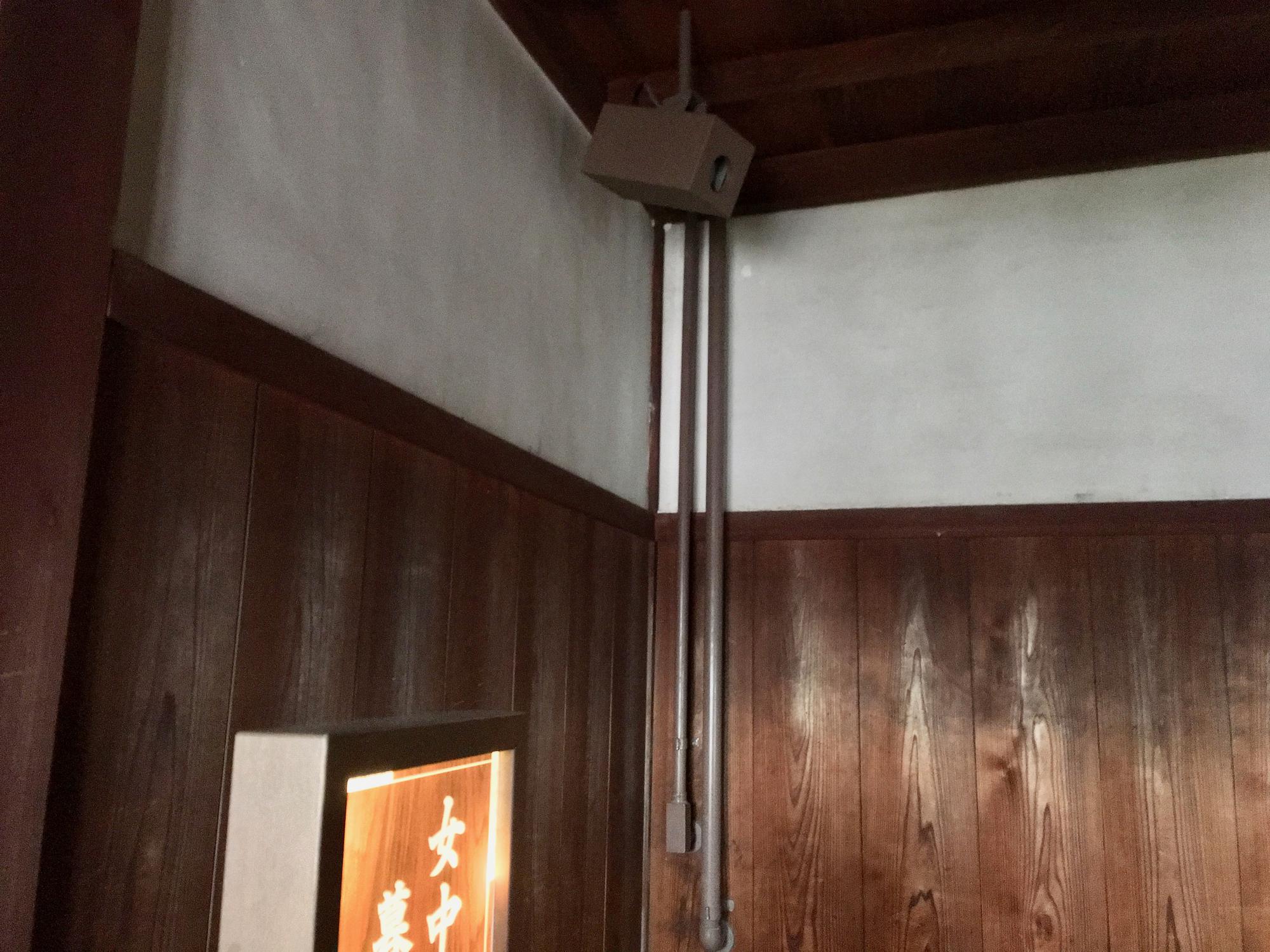 Big pin.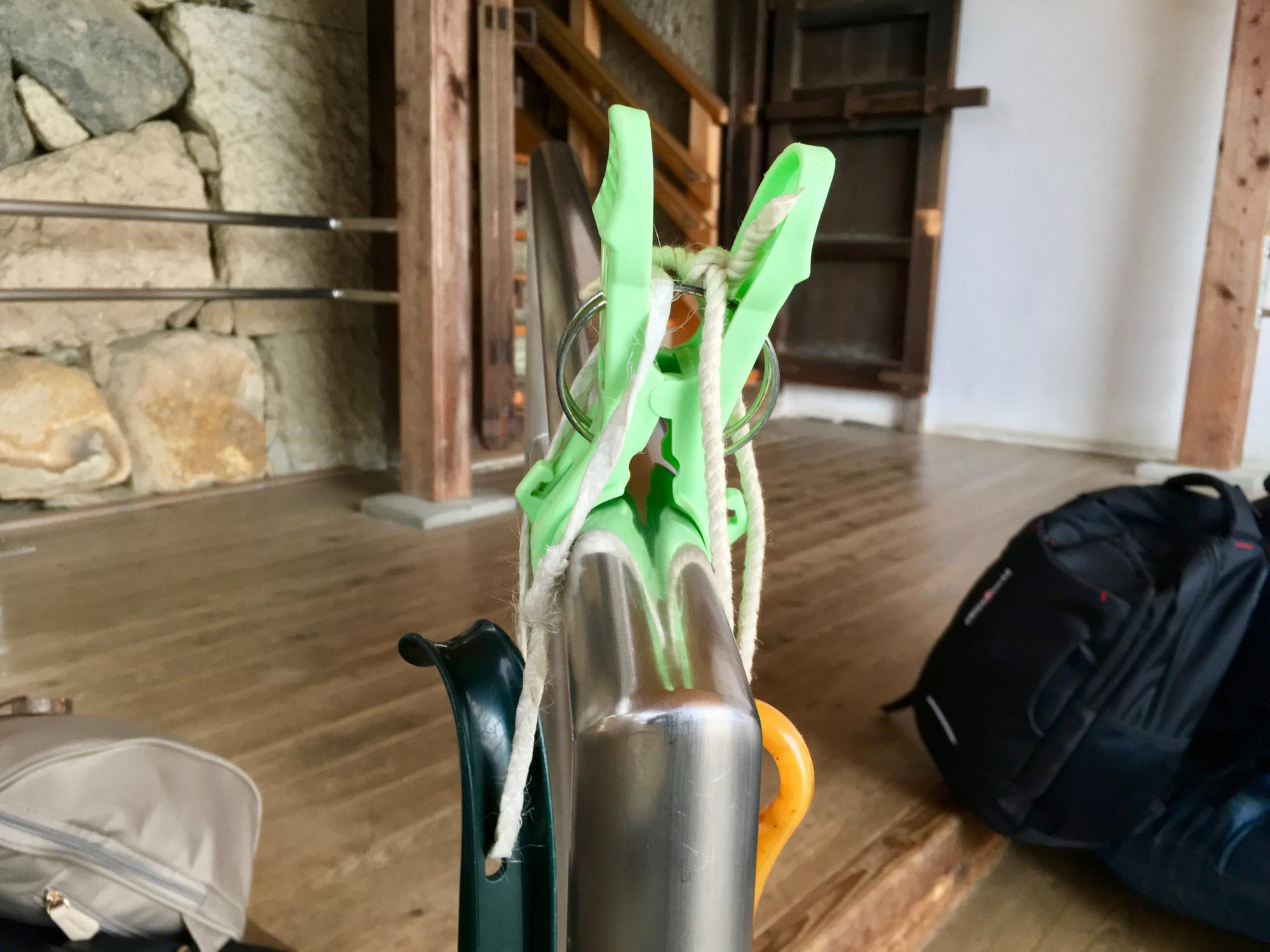 No shoes allowed inside the castle, so it's little bit cold in mid-April.
Reminds PlayStation logo.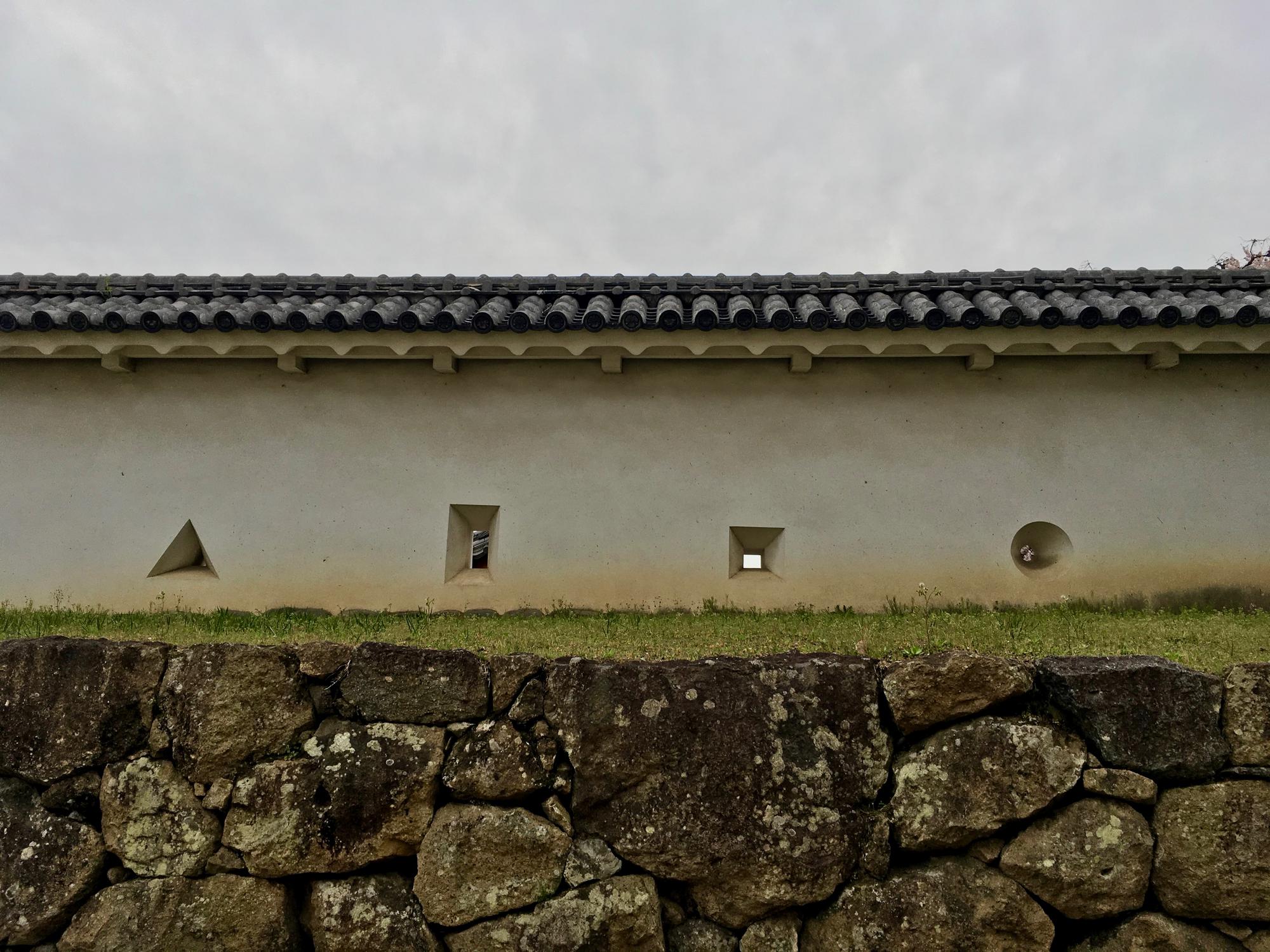 Cute guard rails.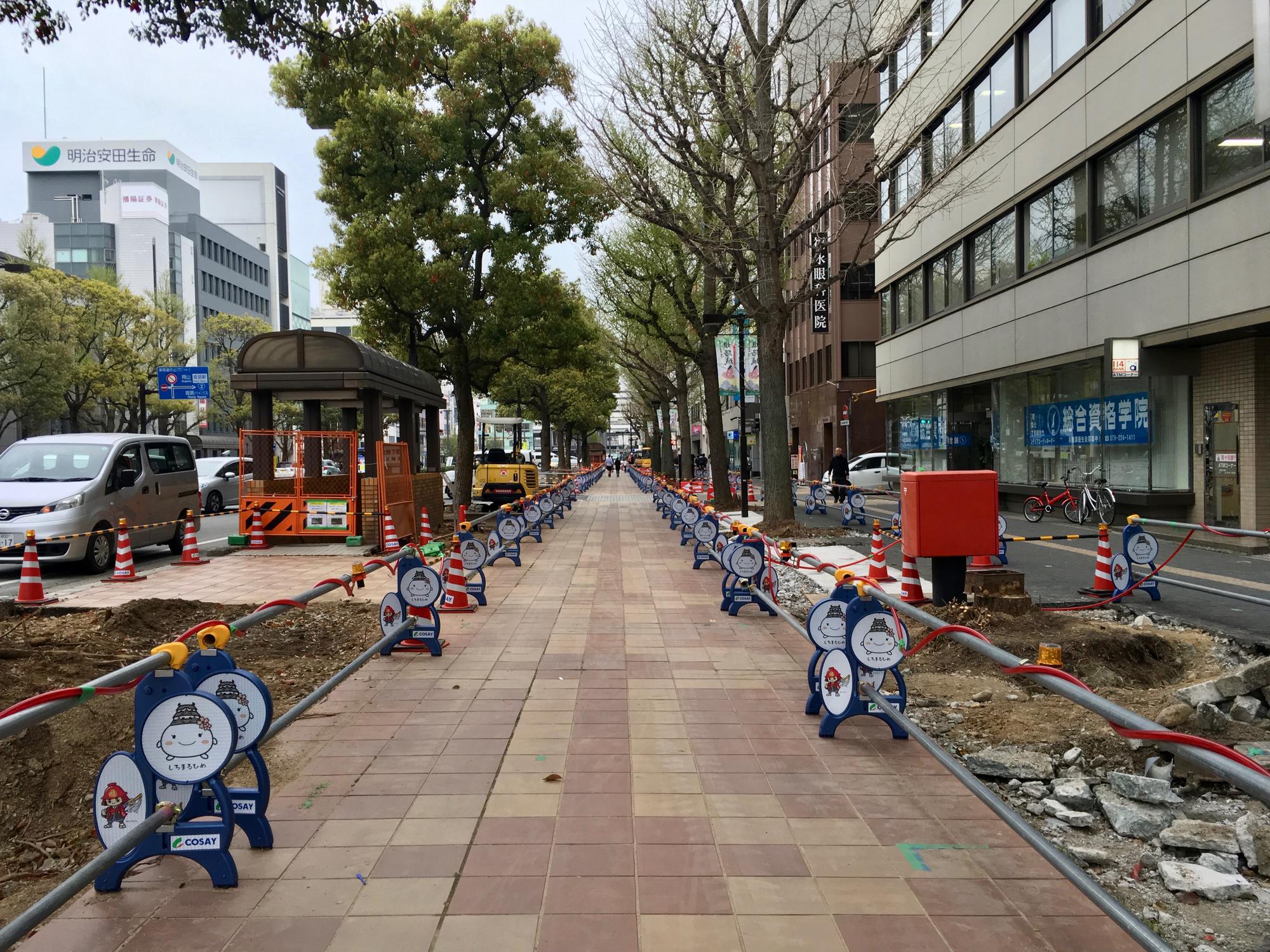 Himeji central station.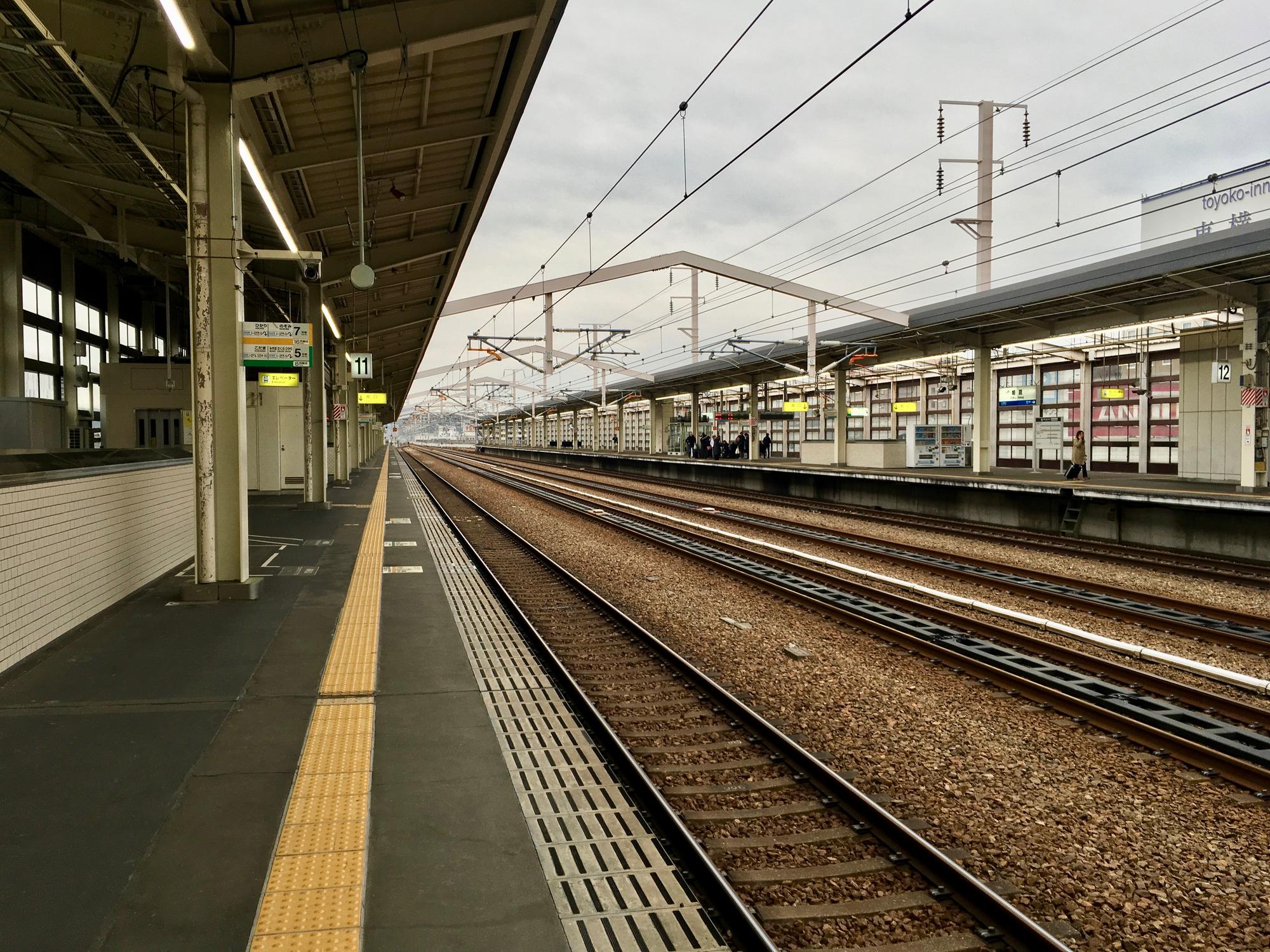 Not all shinkansen trains do a stop here. That's the thing they differ at—number of stops. Although they all proudly called superexpress. The fewer stops, the higher the price. One of these non-stop-here trains flew by on speed around 250 kmh (150 mph) on the third track from me in no time.
There were no non-stop trains in the next 10 minutes, so I had no chance to make a video. Next time then.
Route of the ride on the train from Nagoya to Kyoto. 130 km (80 miles) in just half an hour! Chart shows most the time it keeps the speed of 284 kmh (176 mph). It's better to sit near the window in any transport if you want to record your own route, because GPS signal is much stronger there. It also convenient to leave a phone on windowsill.