Let's use a time machine to get a few decades back in time.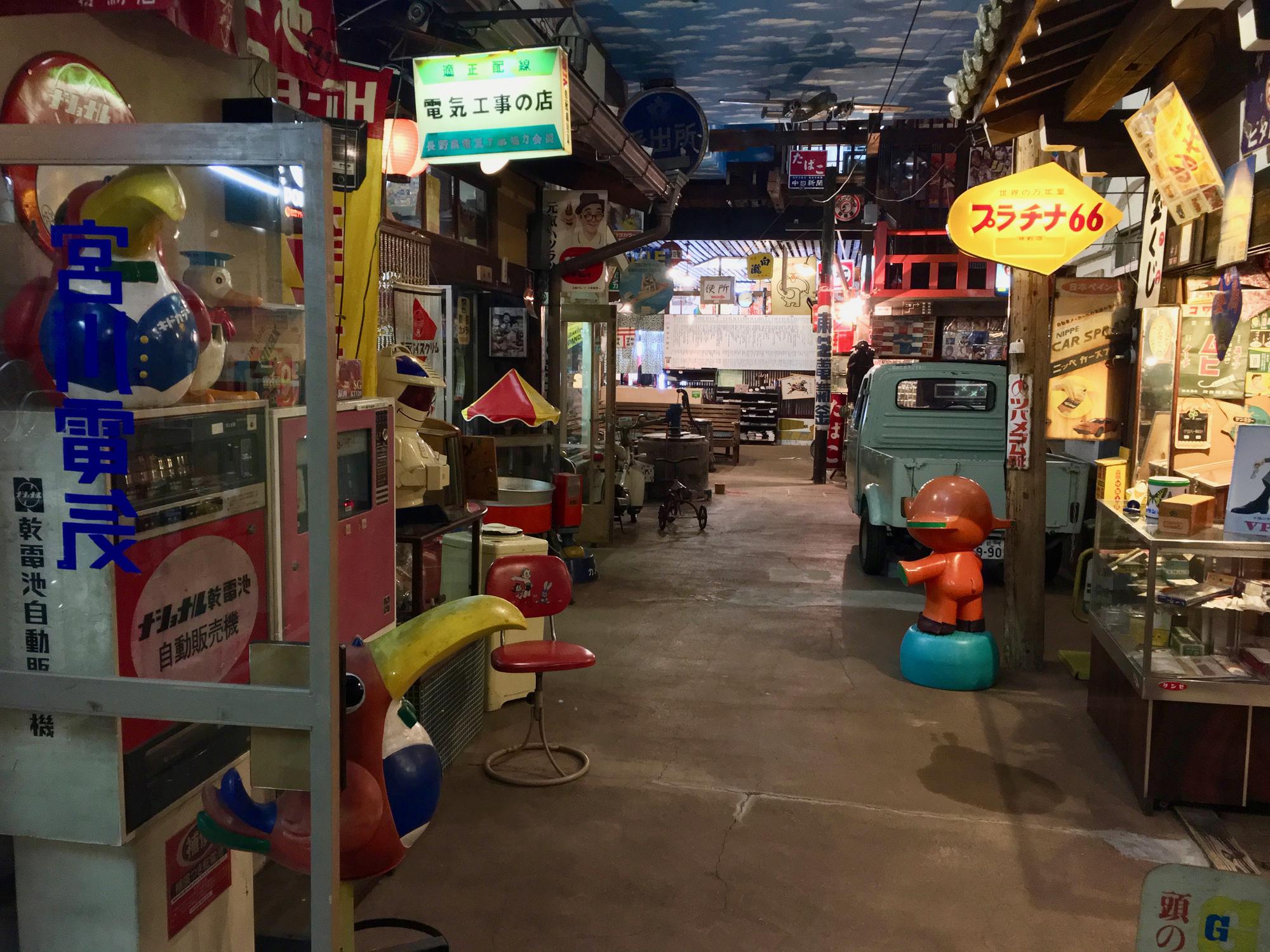 Small TVs for everyone's taste. Good one to have in the garage.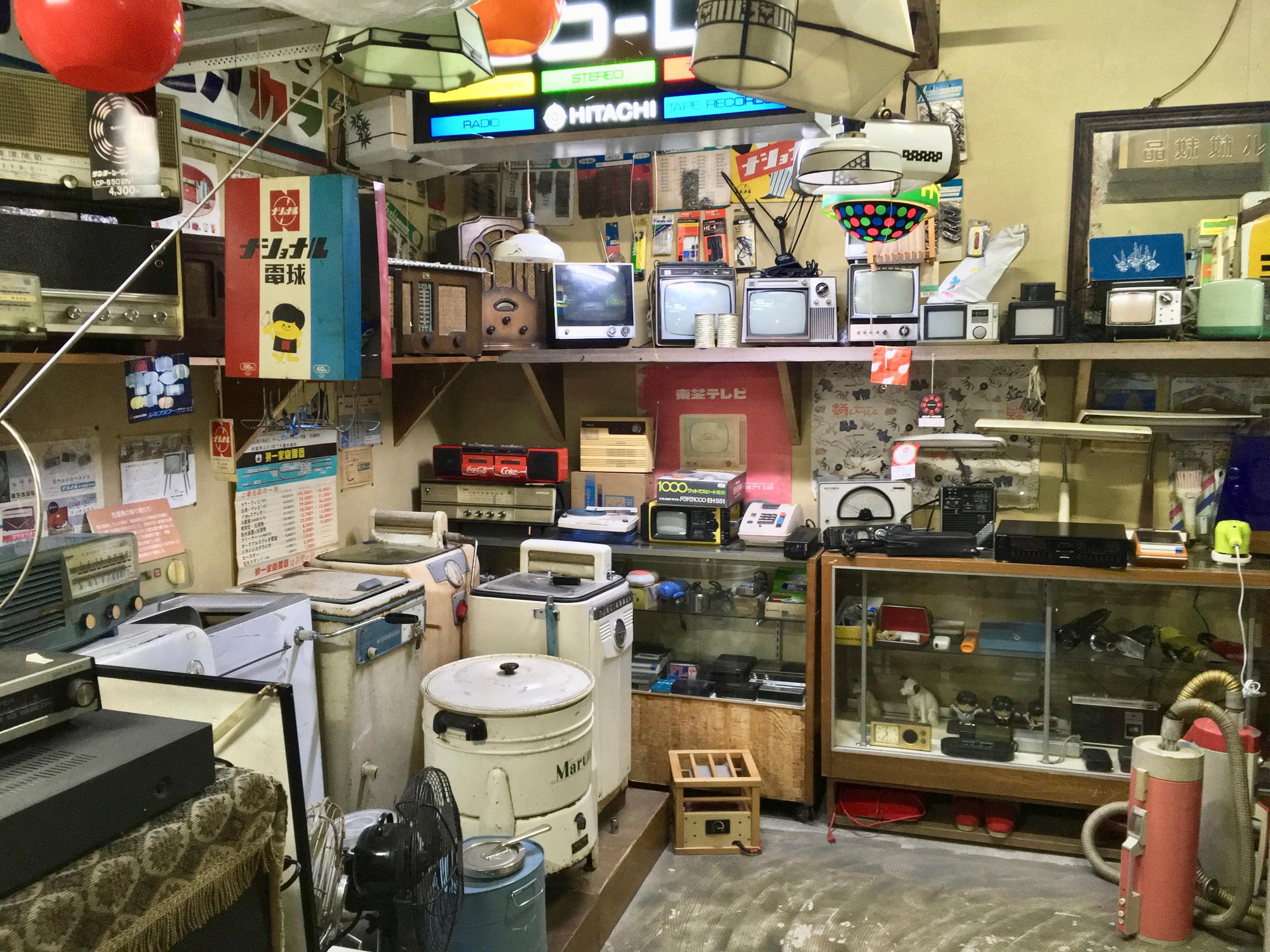 Photographers' corner.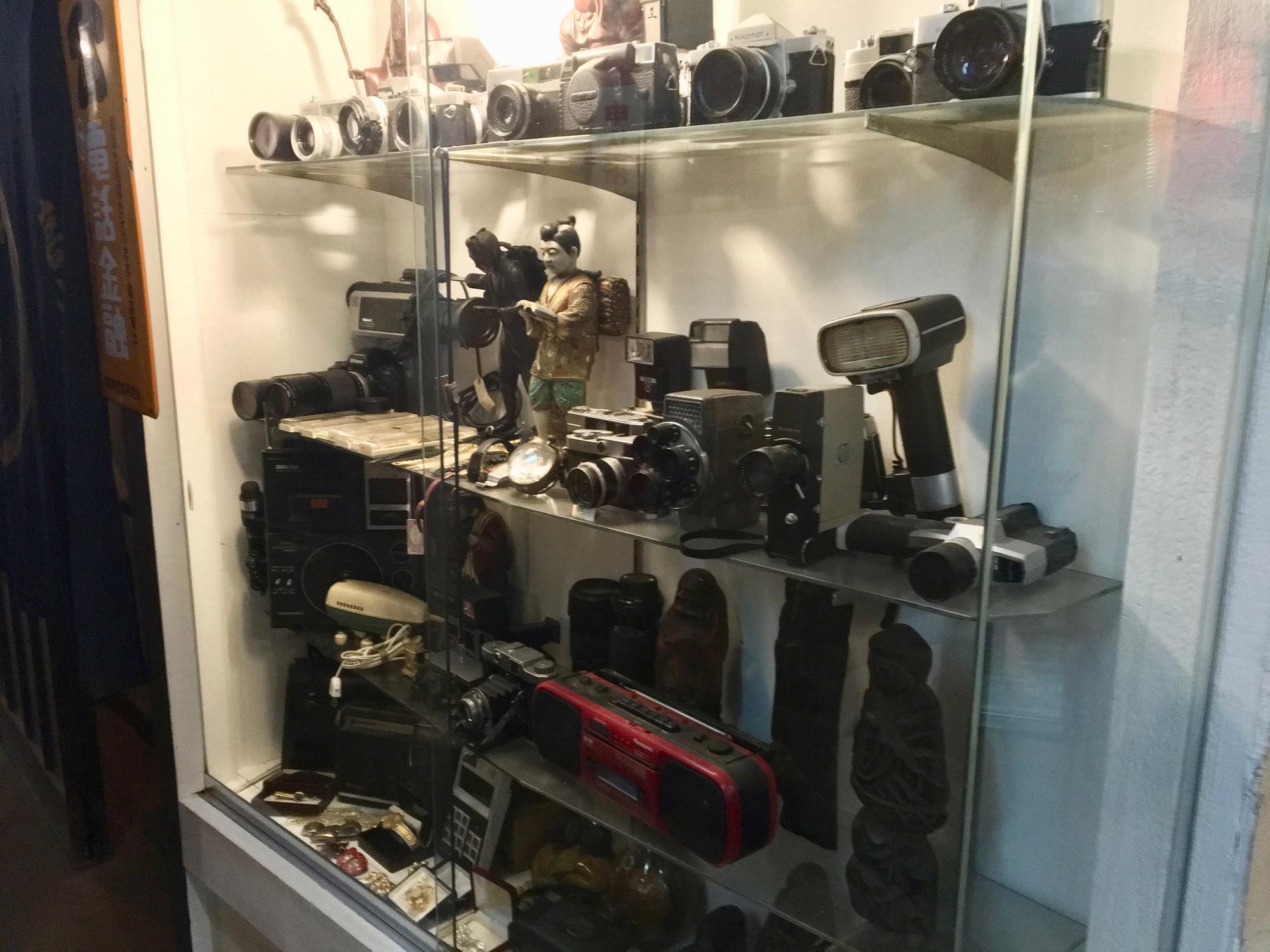 Week starts on Sunday.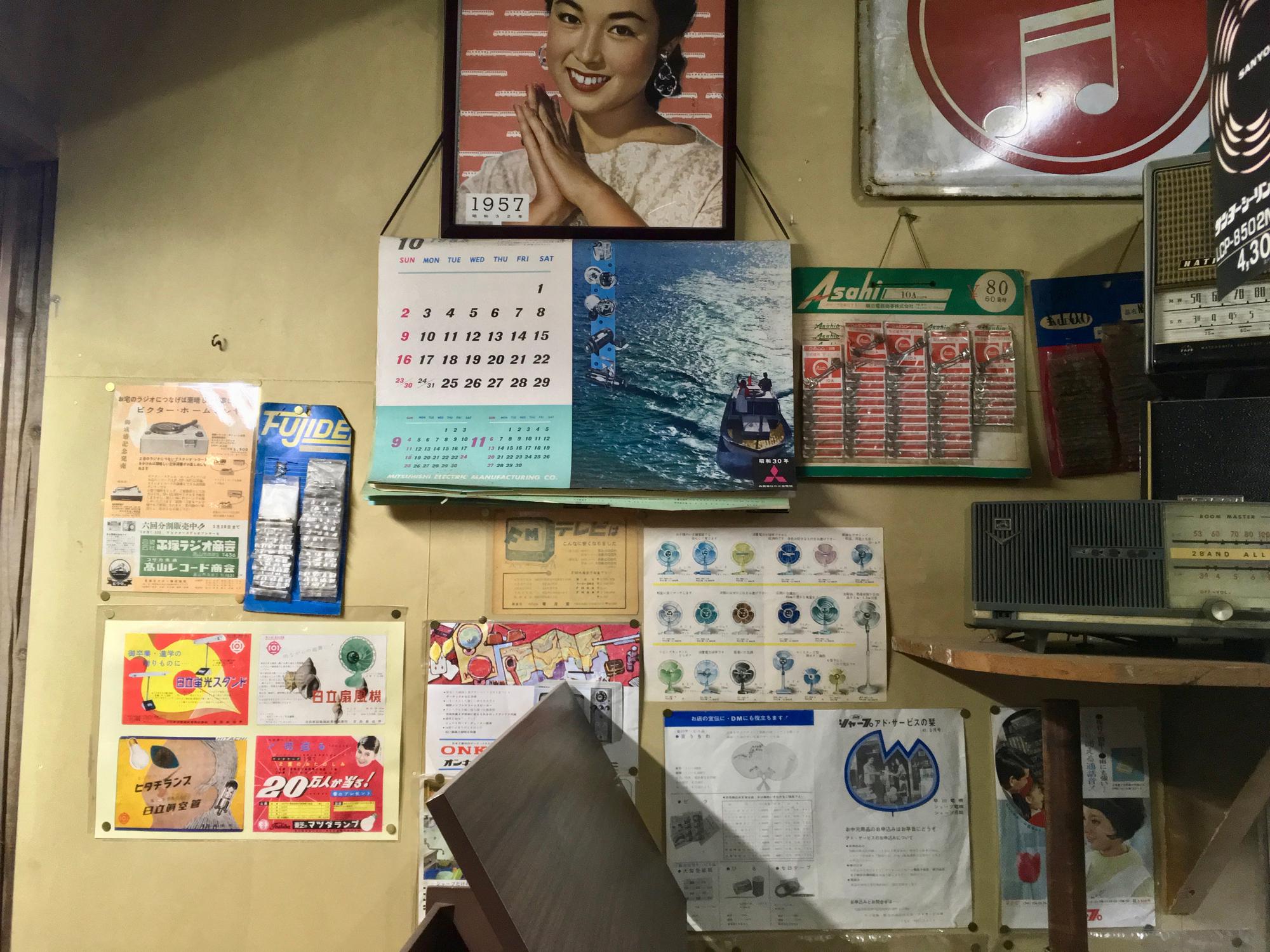 Guys play a board game.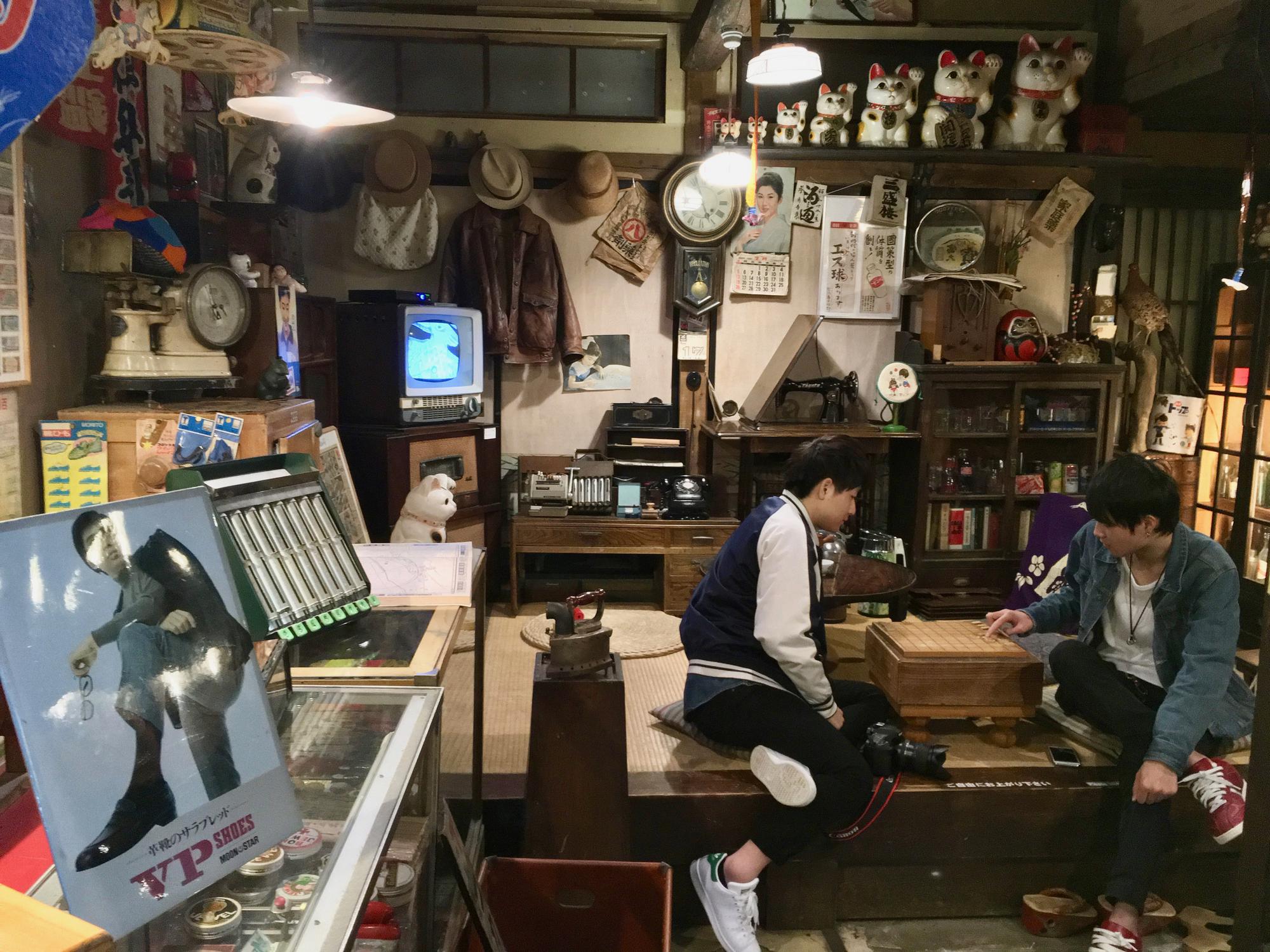 Let's take a look at the doctor's office while he's gone.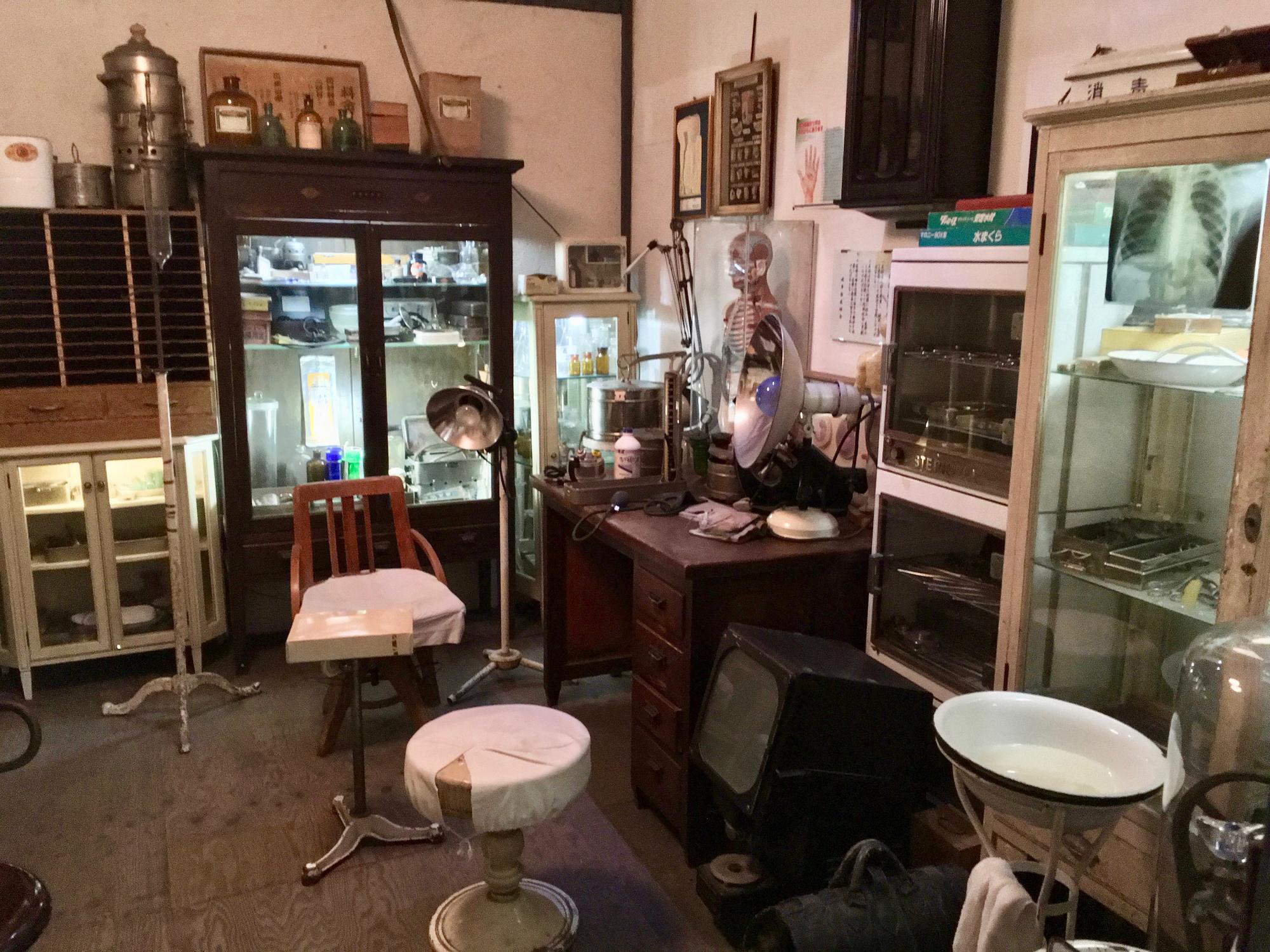 And listen to a song to ease anxious waiting.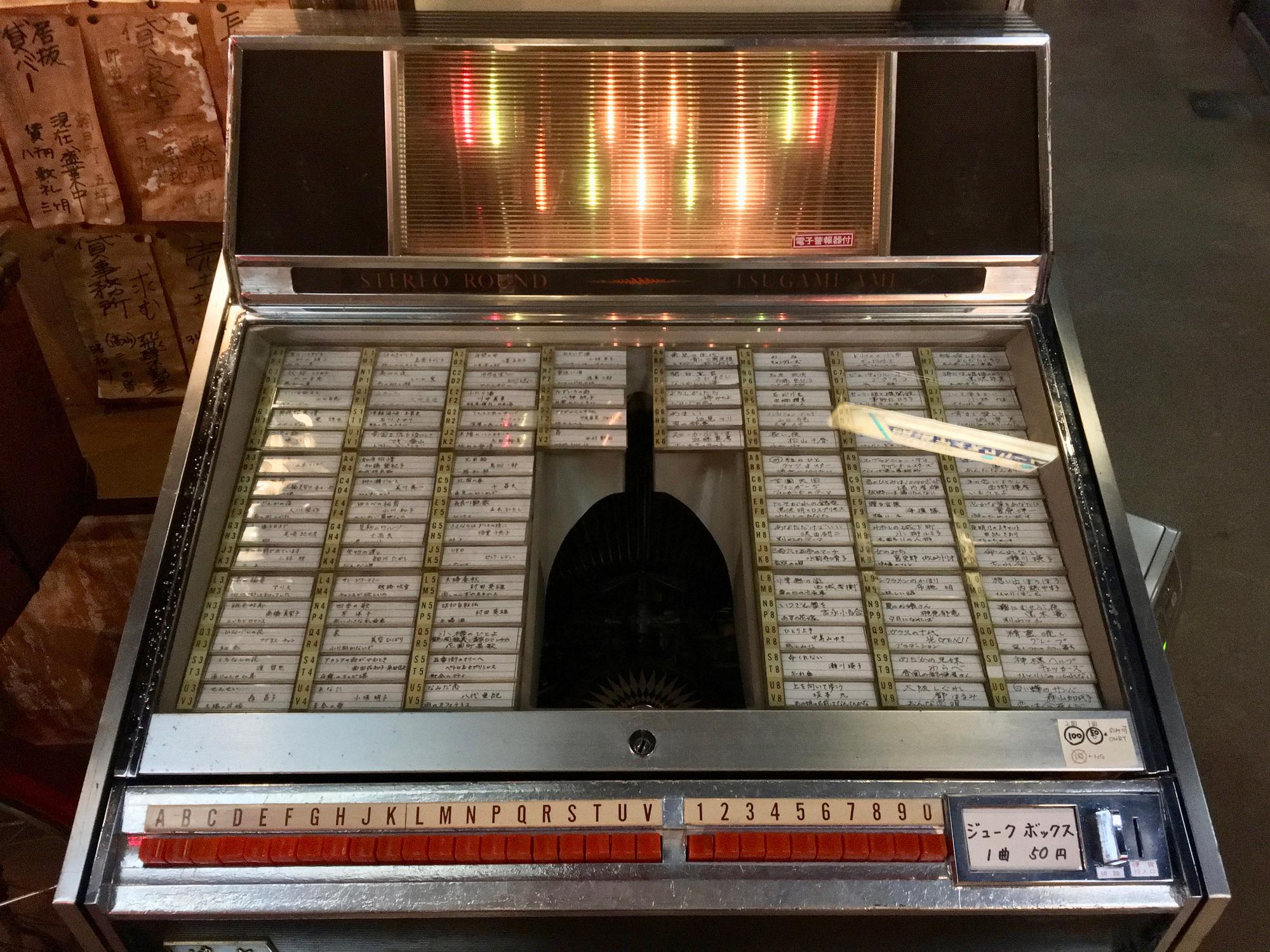 A closer look at the titles in case they were too small before. Pretty understandable now (no).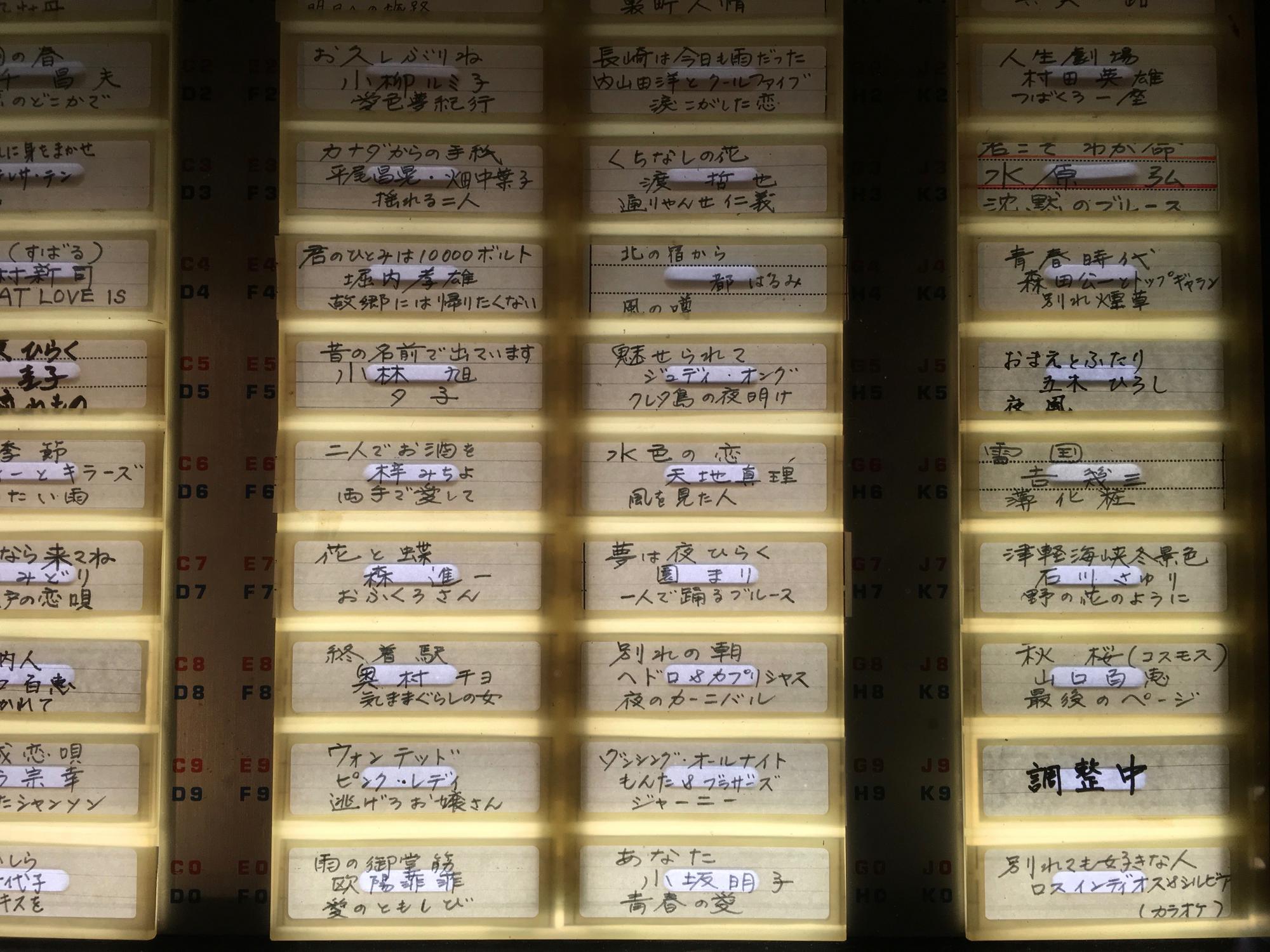 Childhood toys.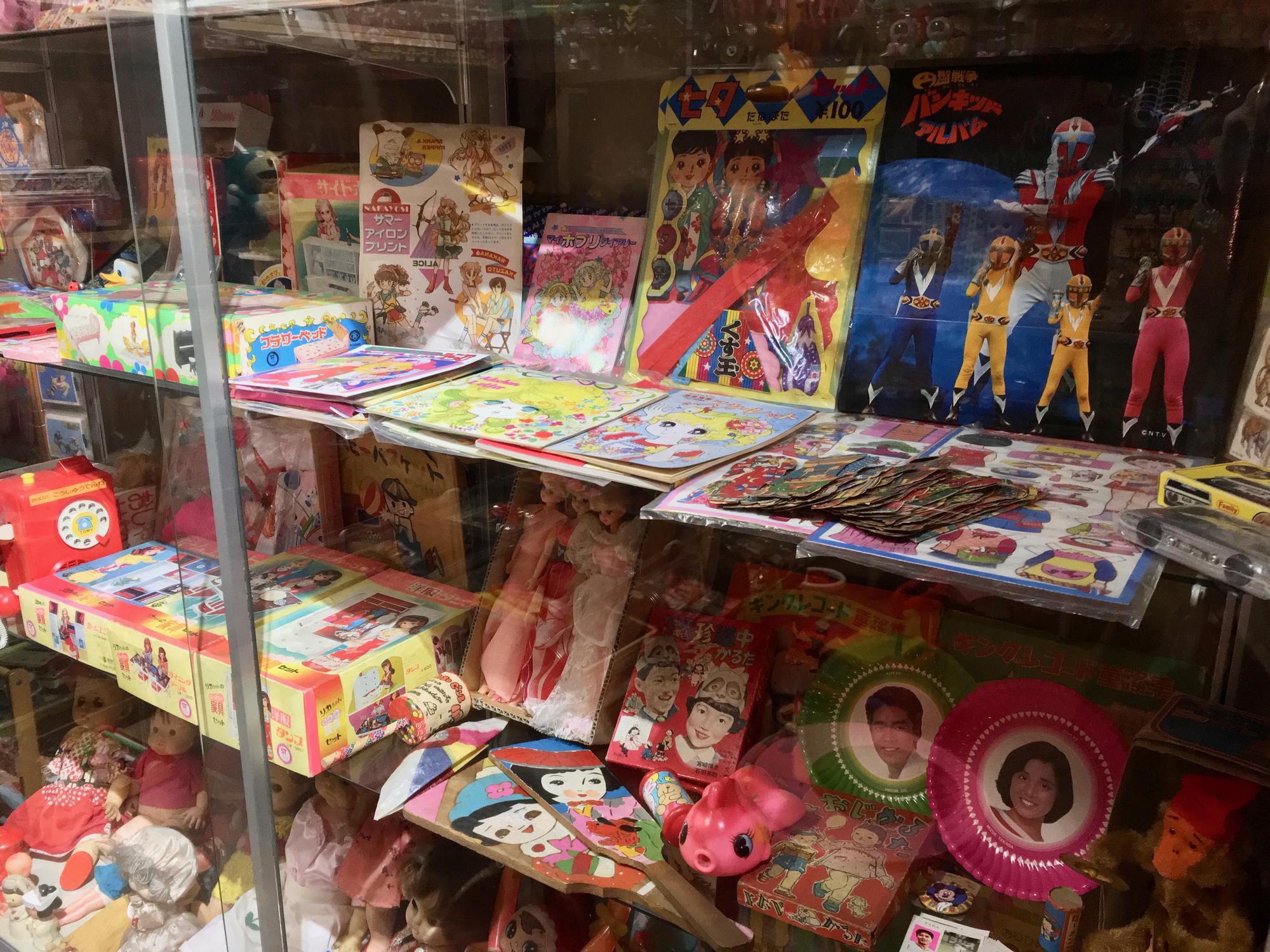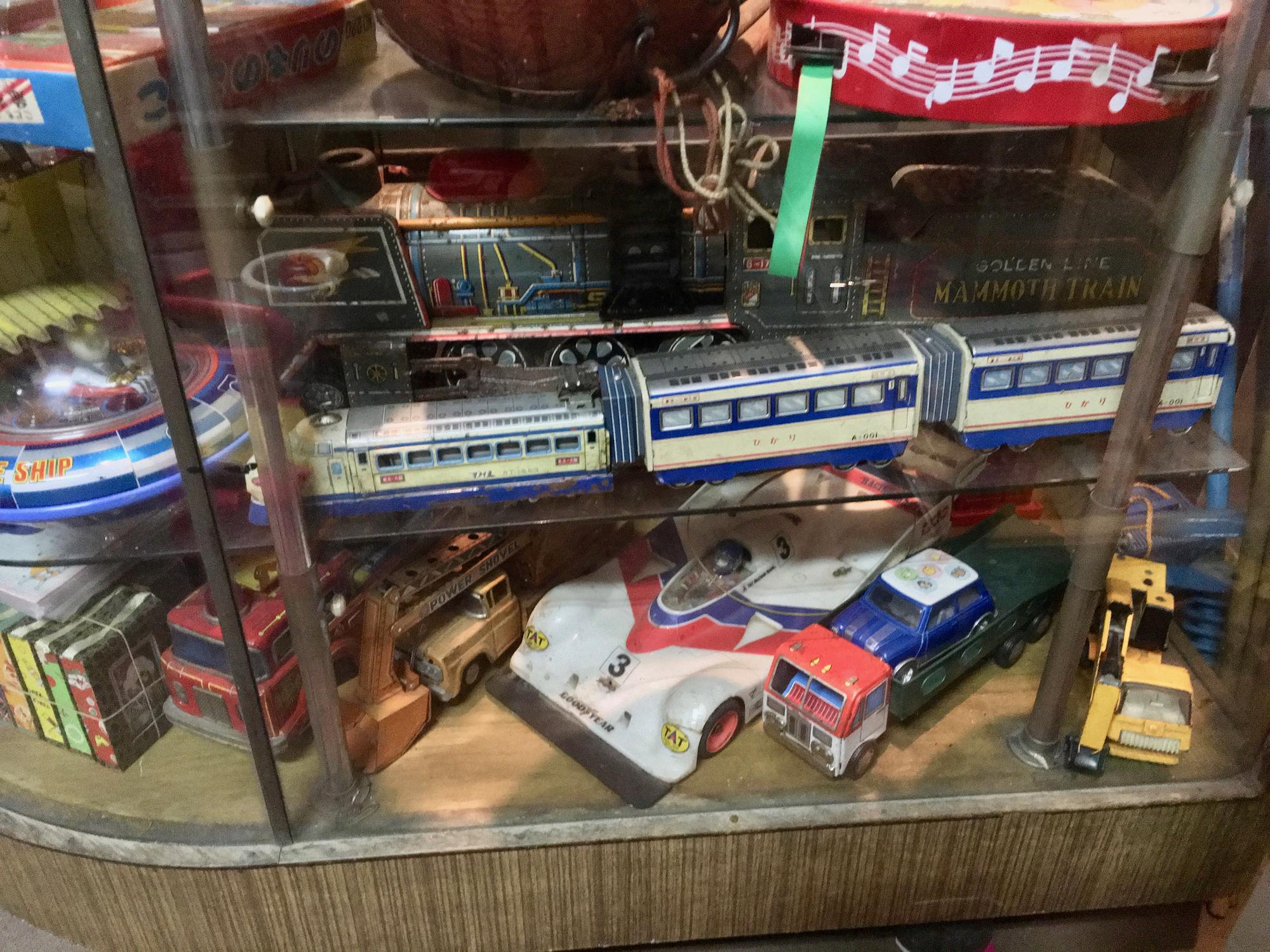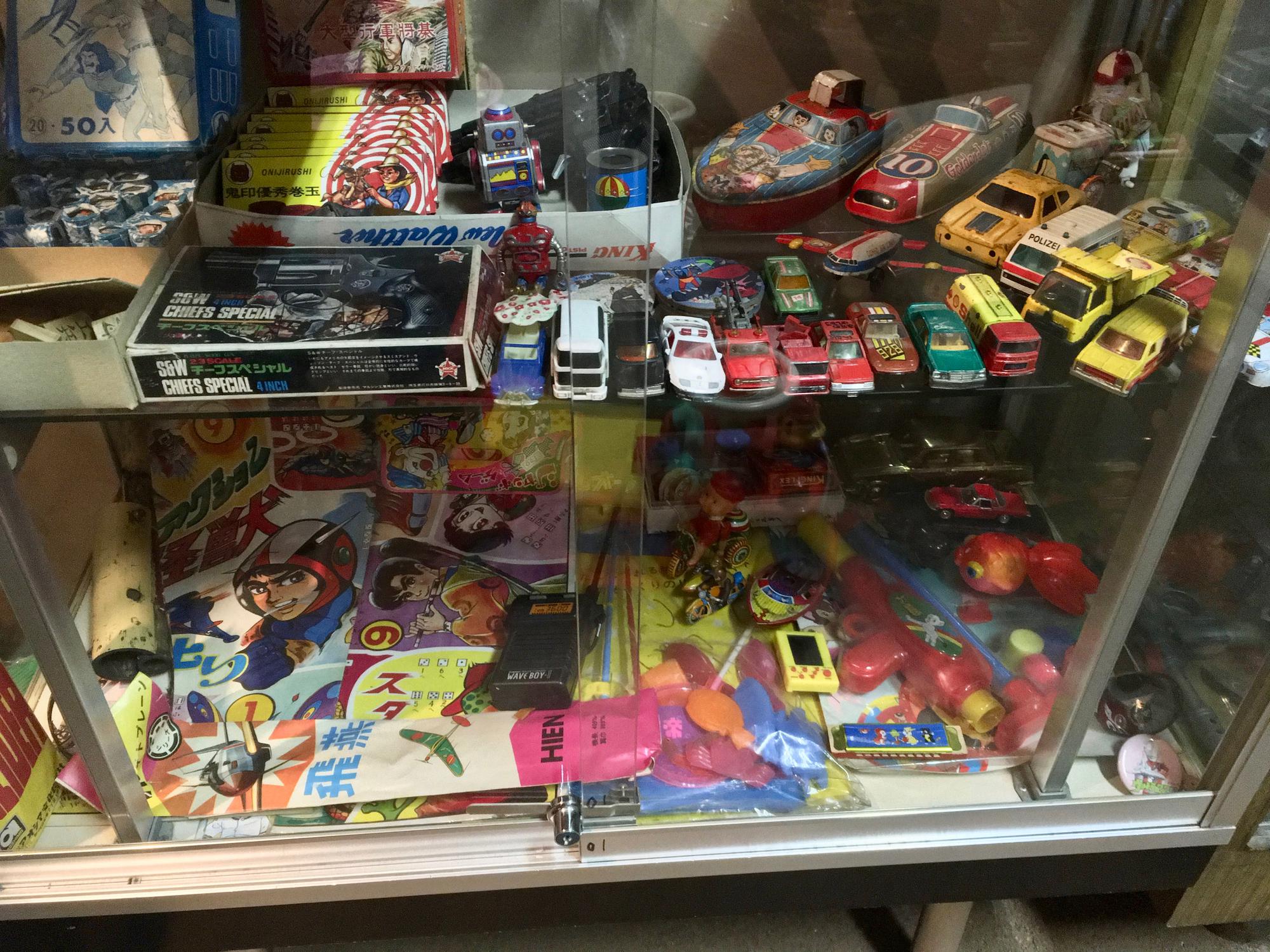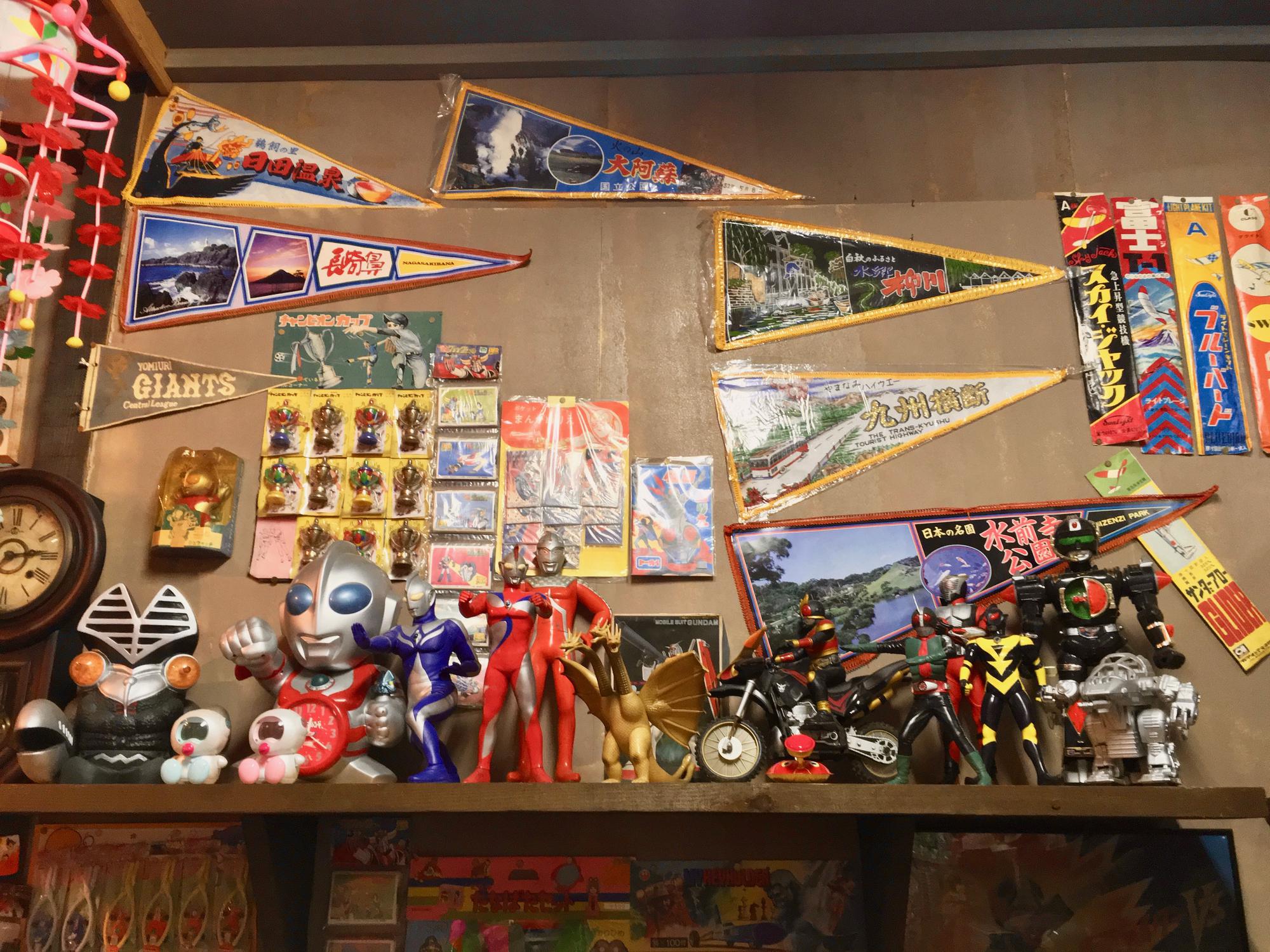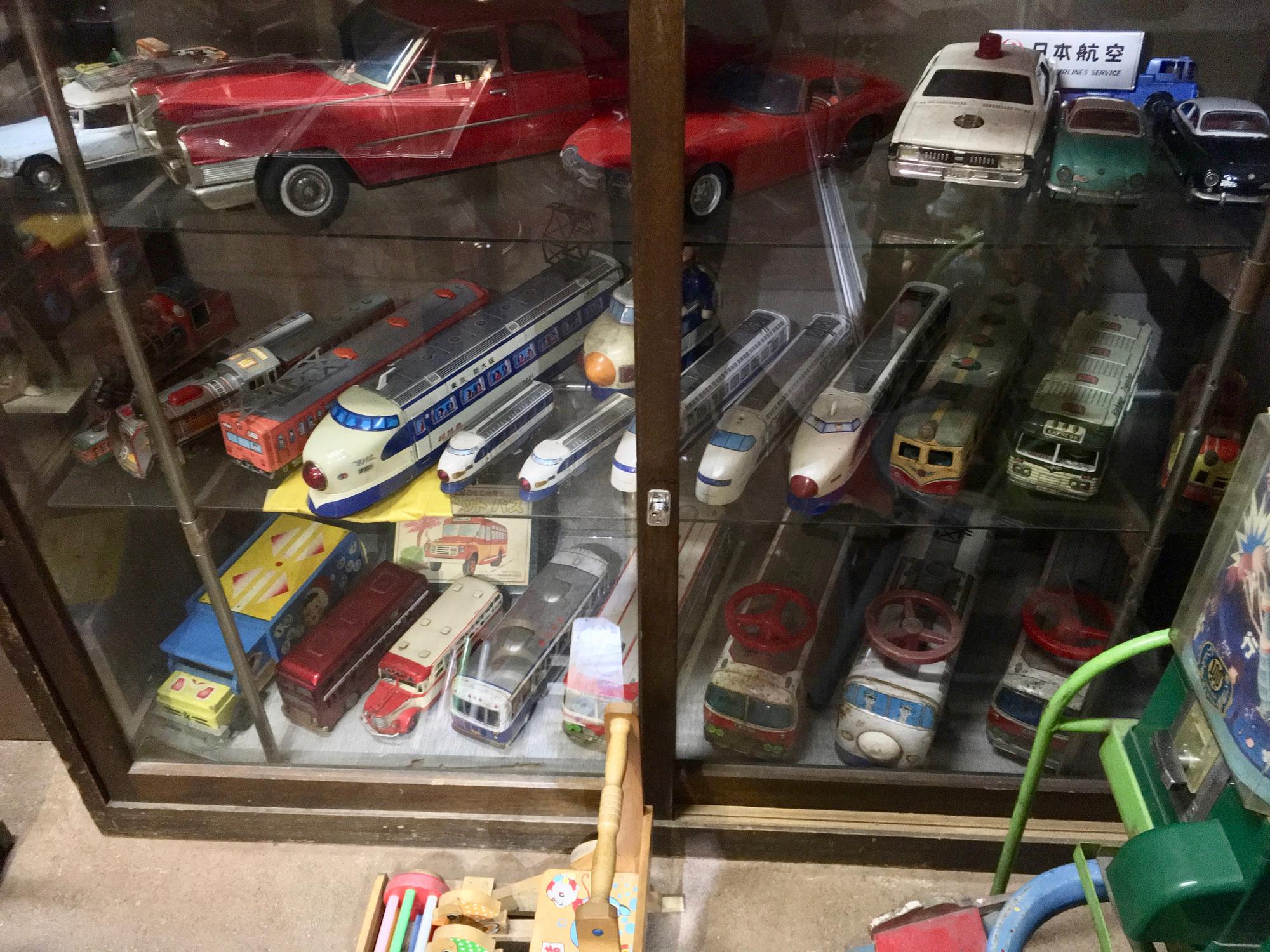 One does not simply pass by Godzilla.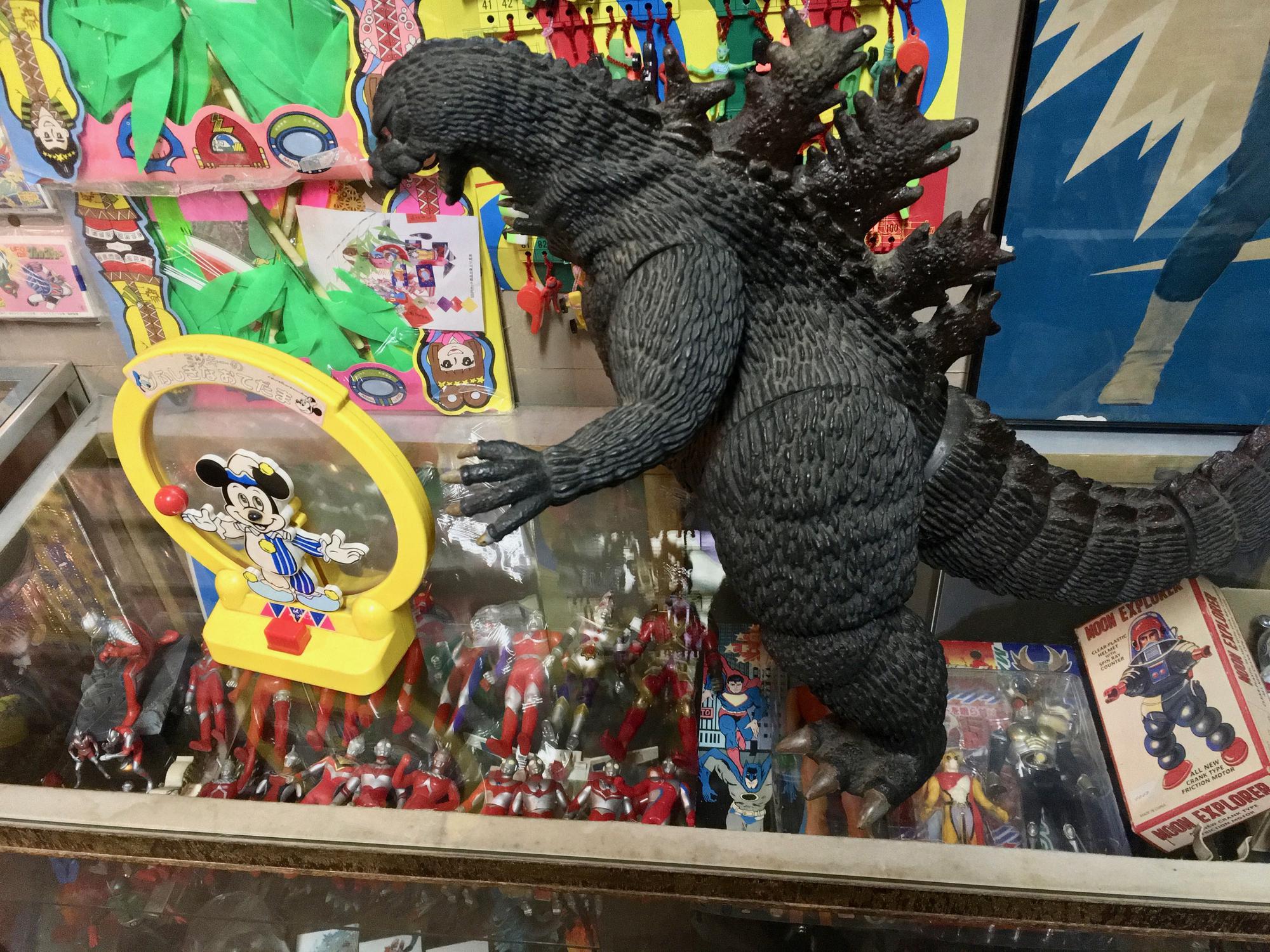 Masks.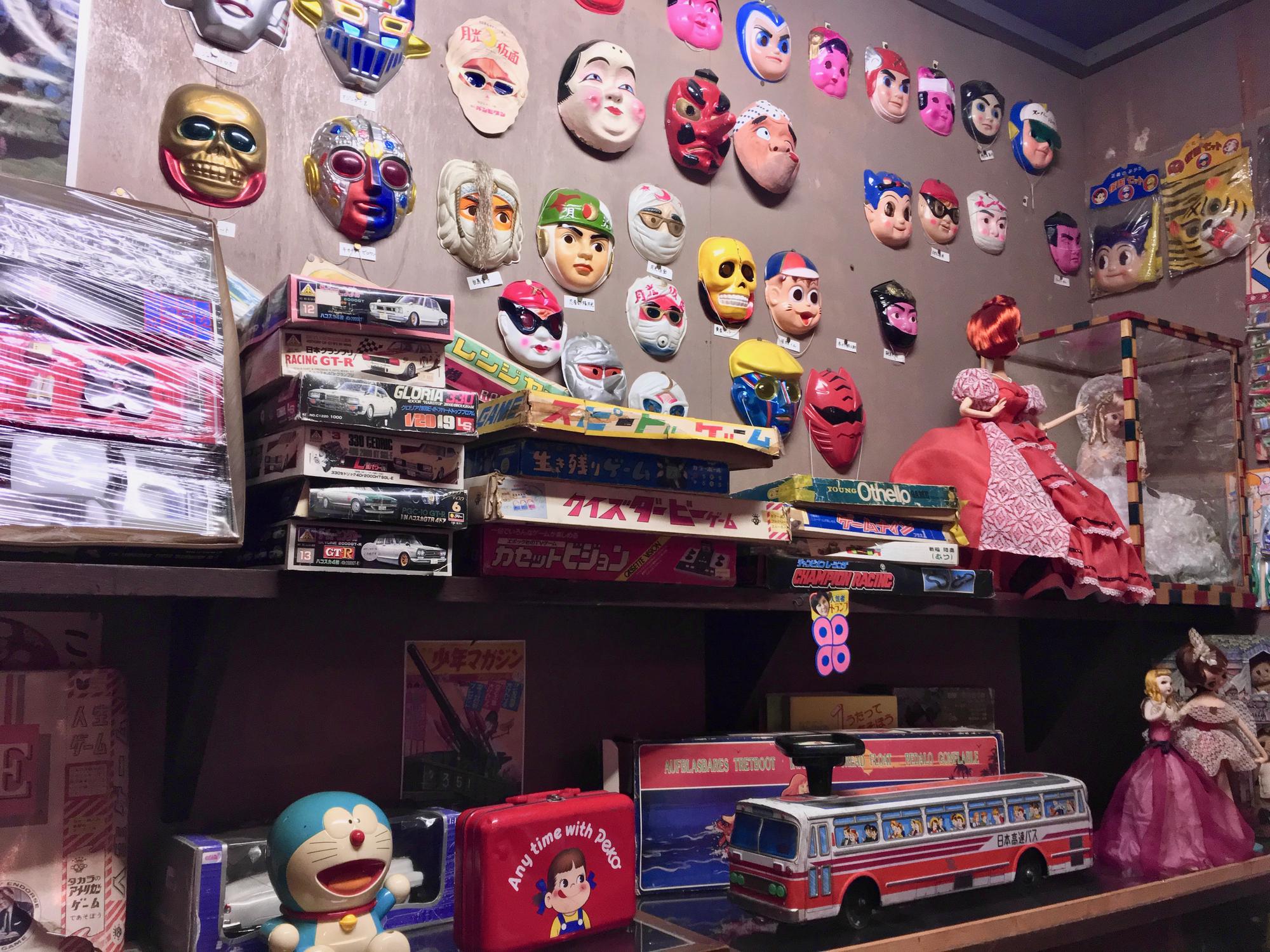 Let's count everything.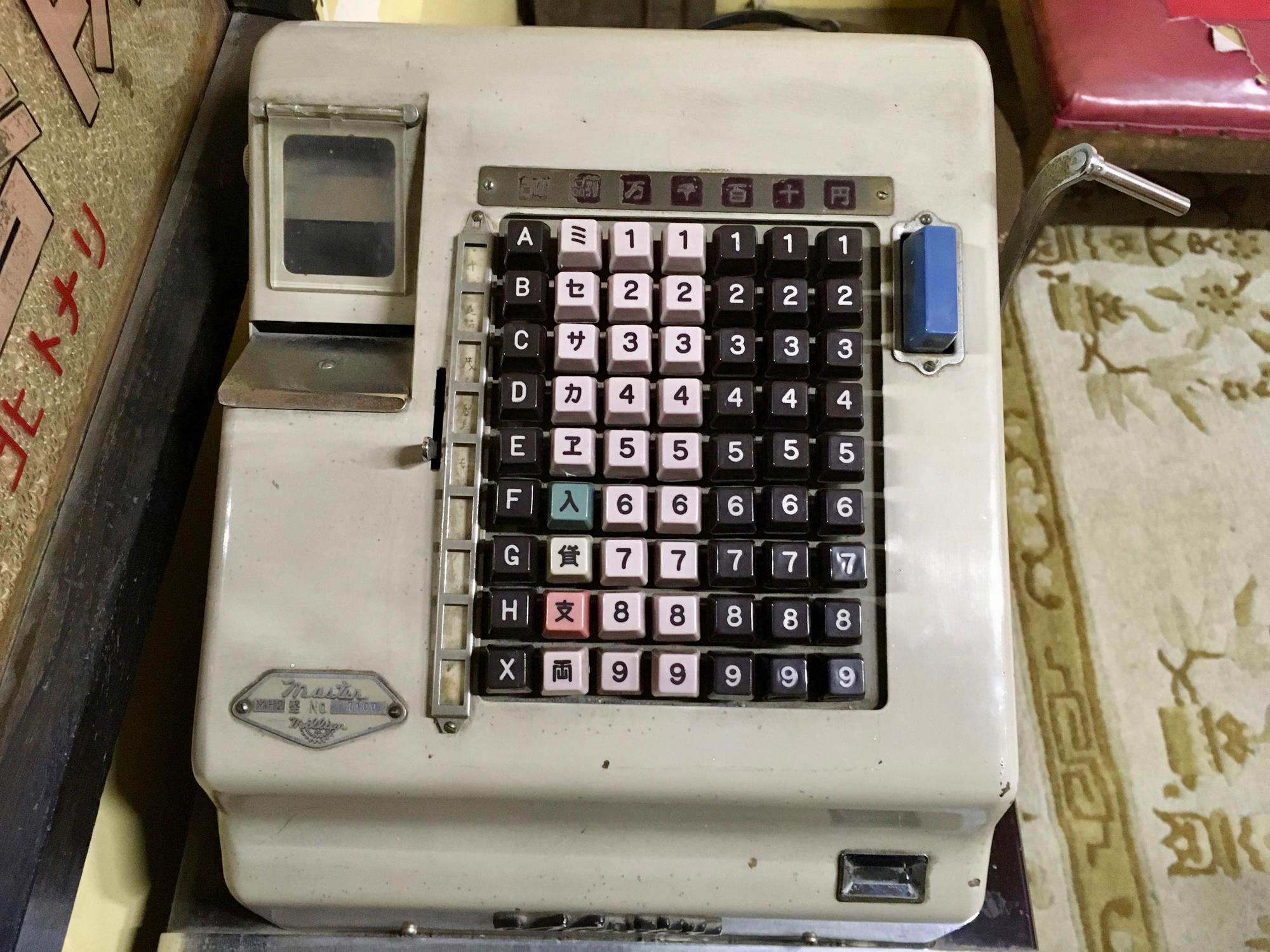 At the barbershop. A clever attempt not to be reflected in mirrors.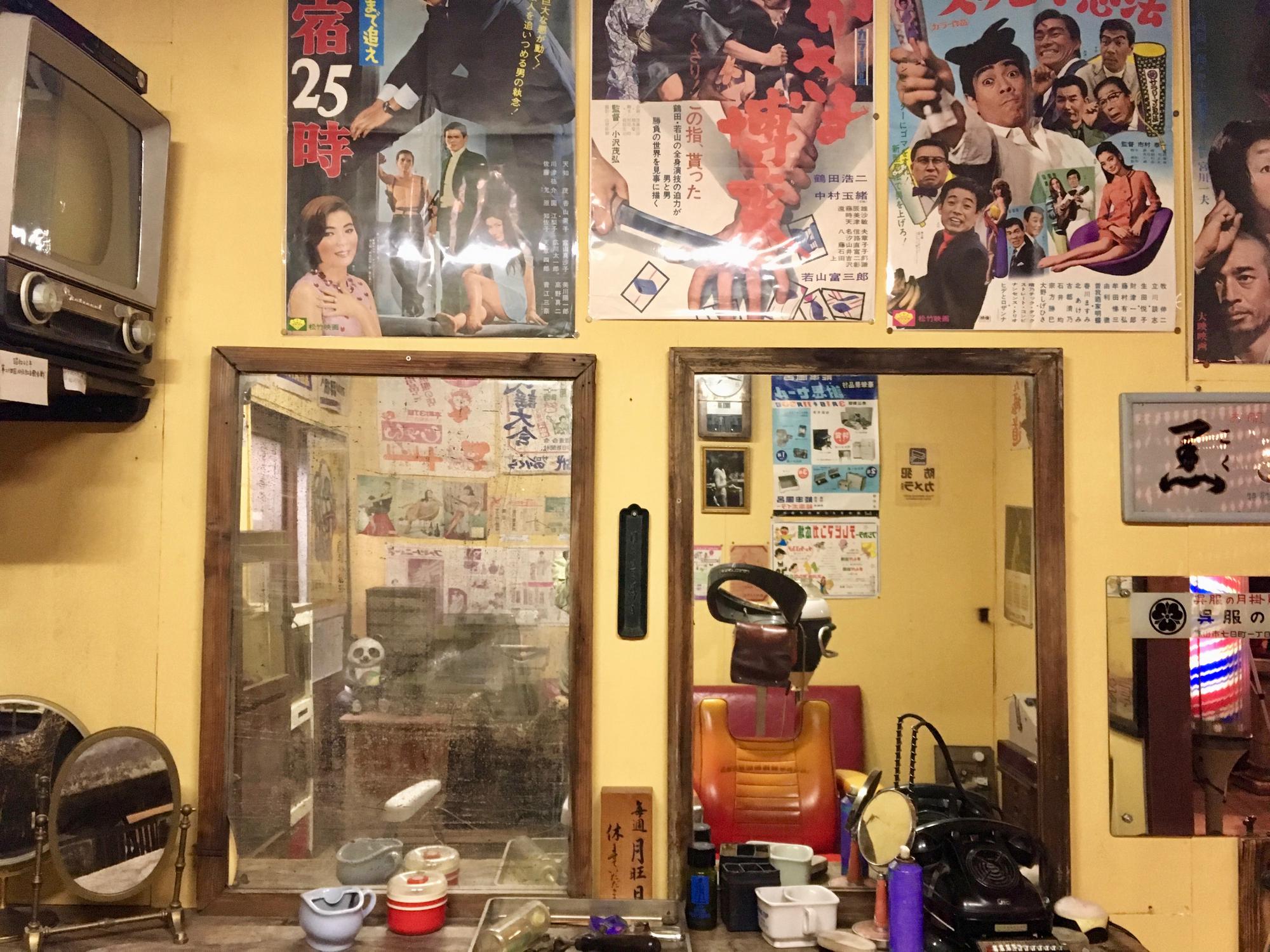 Side view.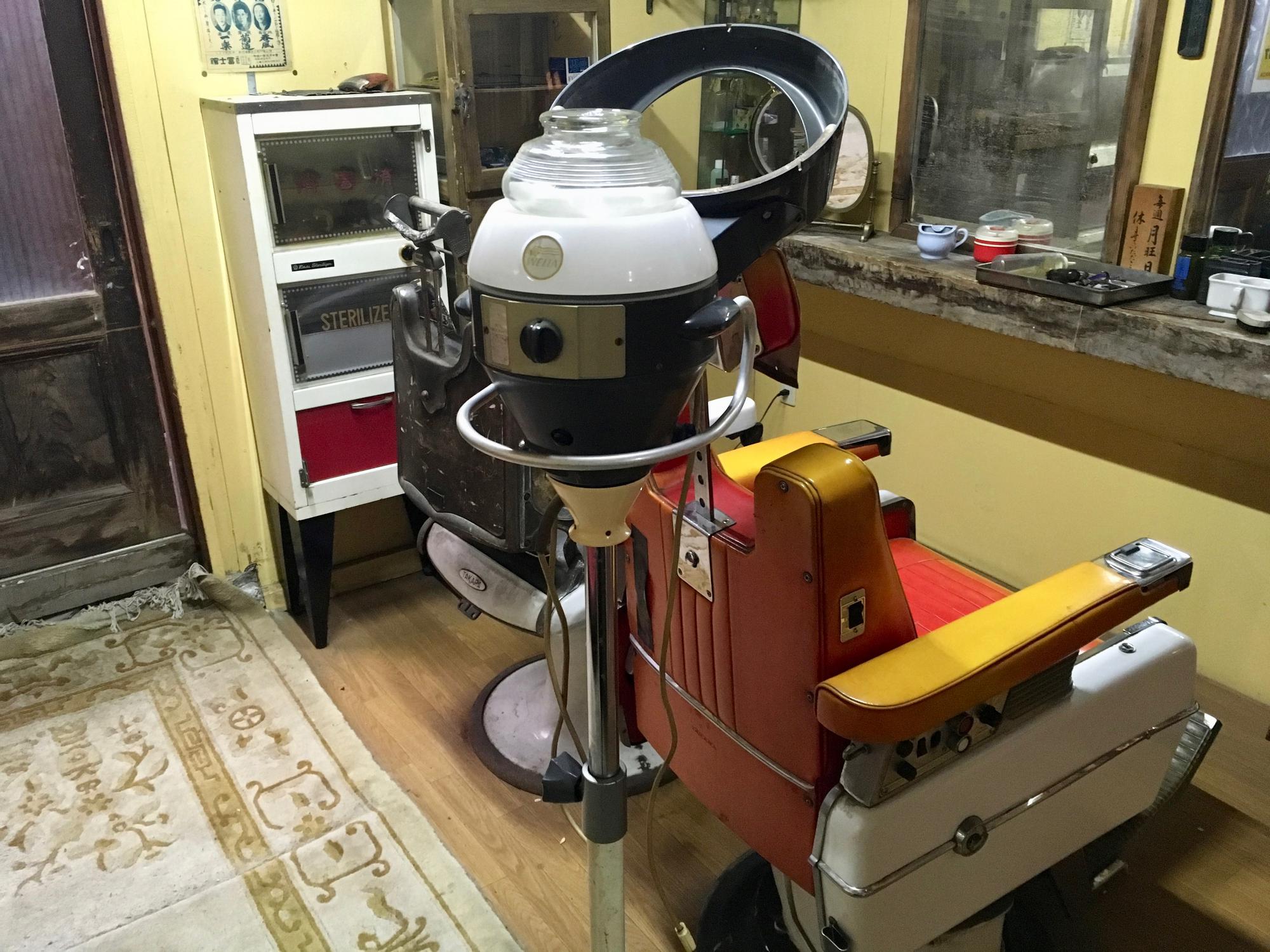 Top view.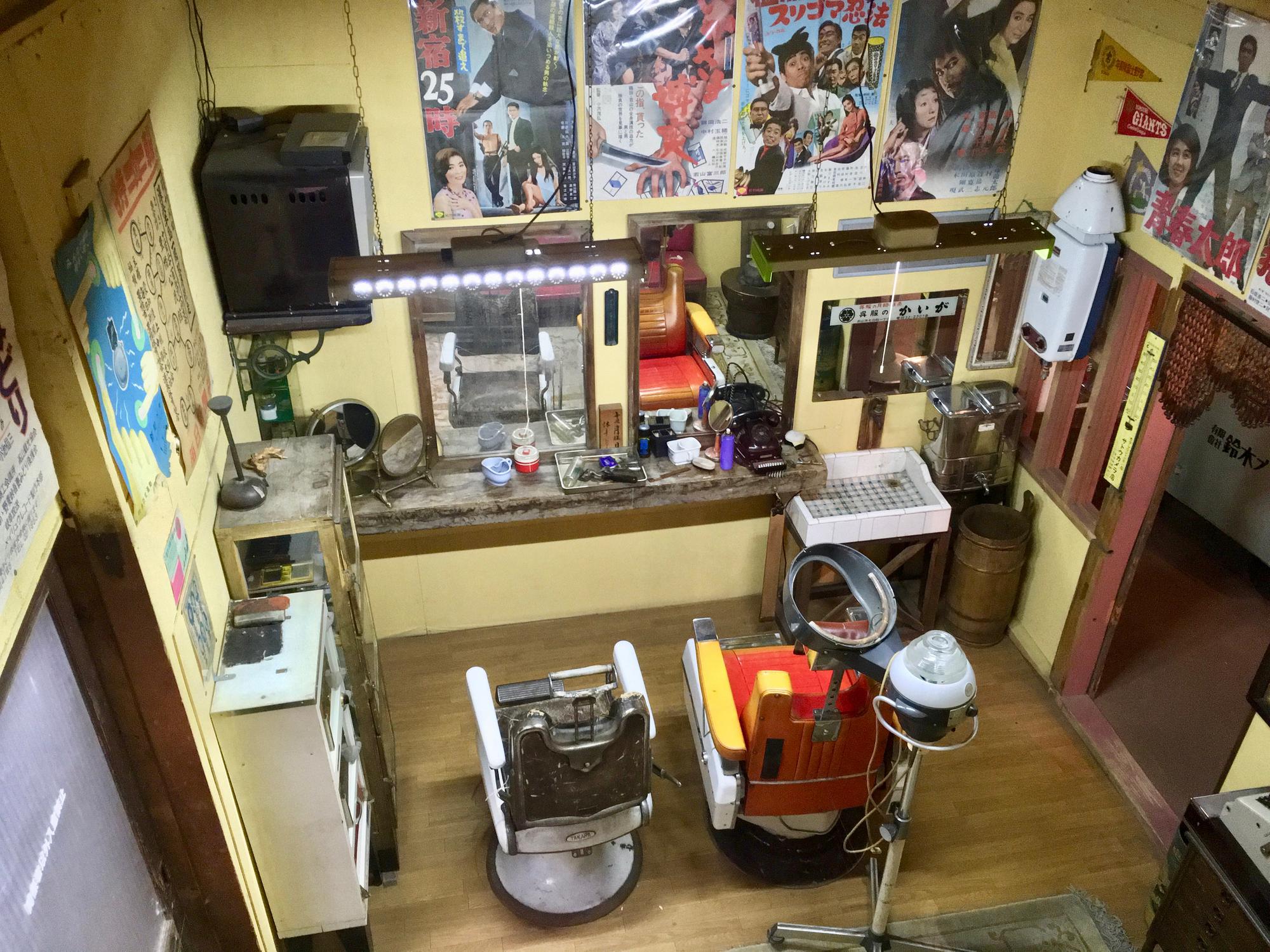 Gas tankless water heater.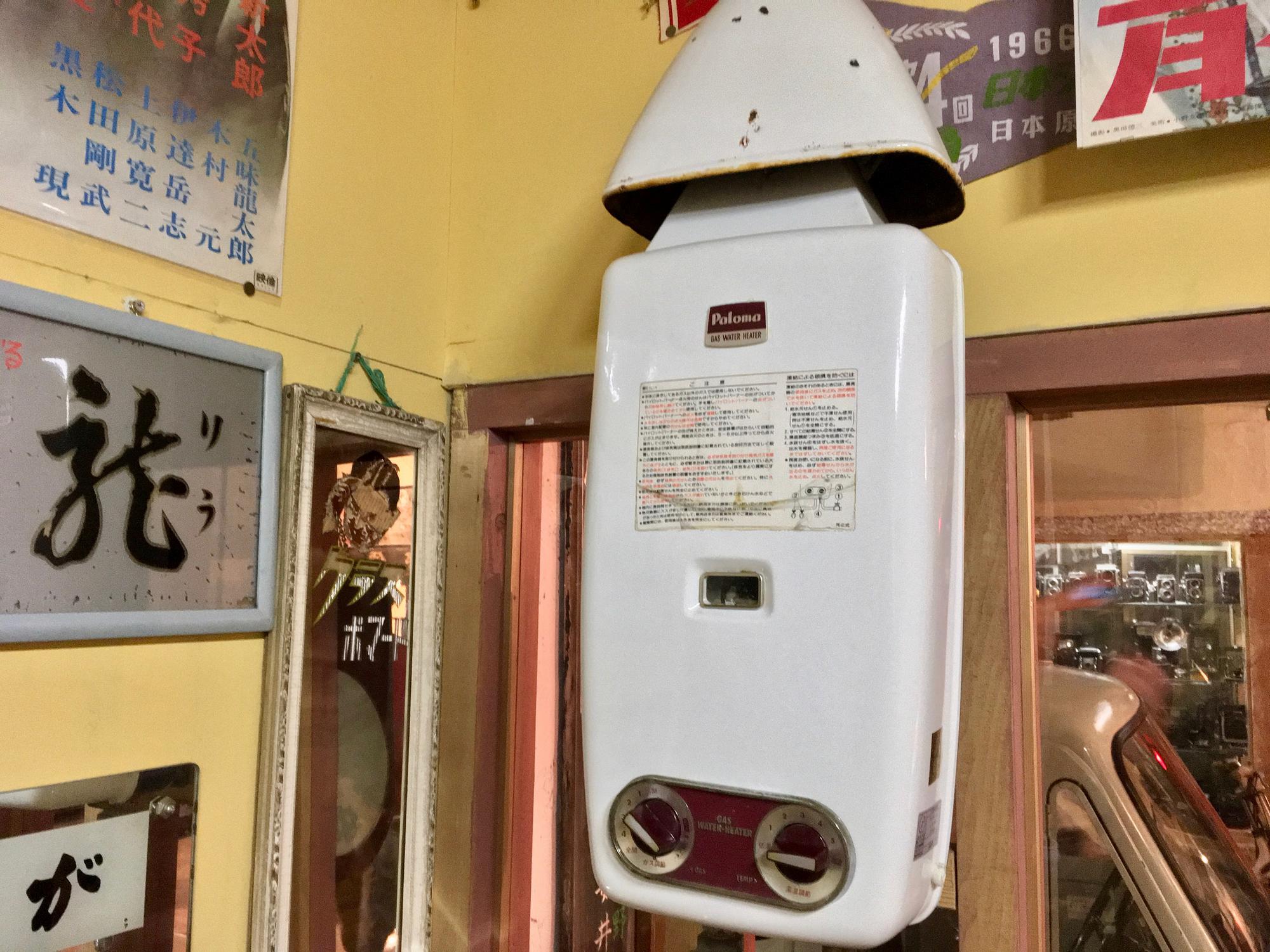 What can be added here? Only "AAA" at the end.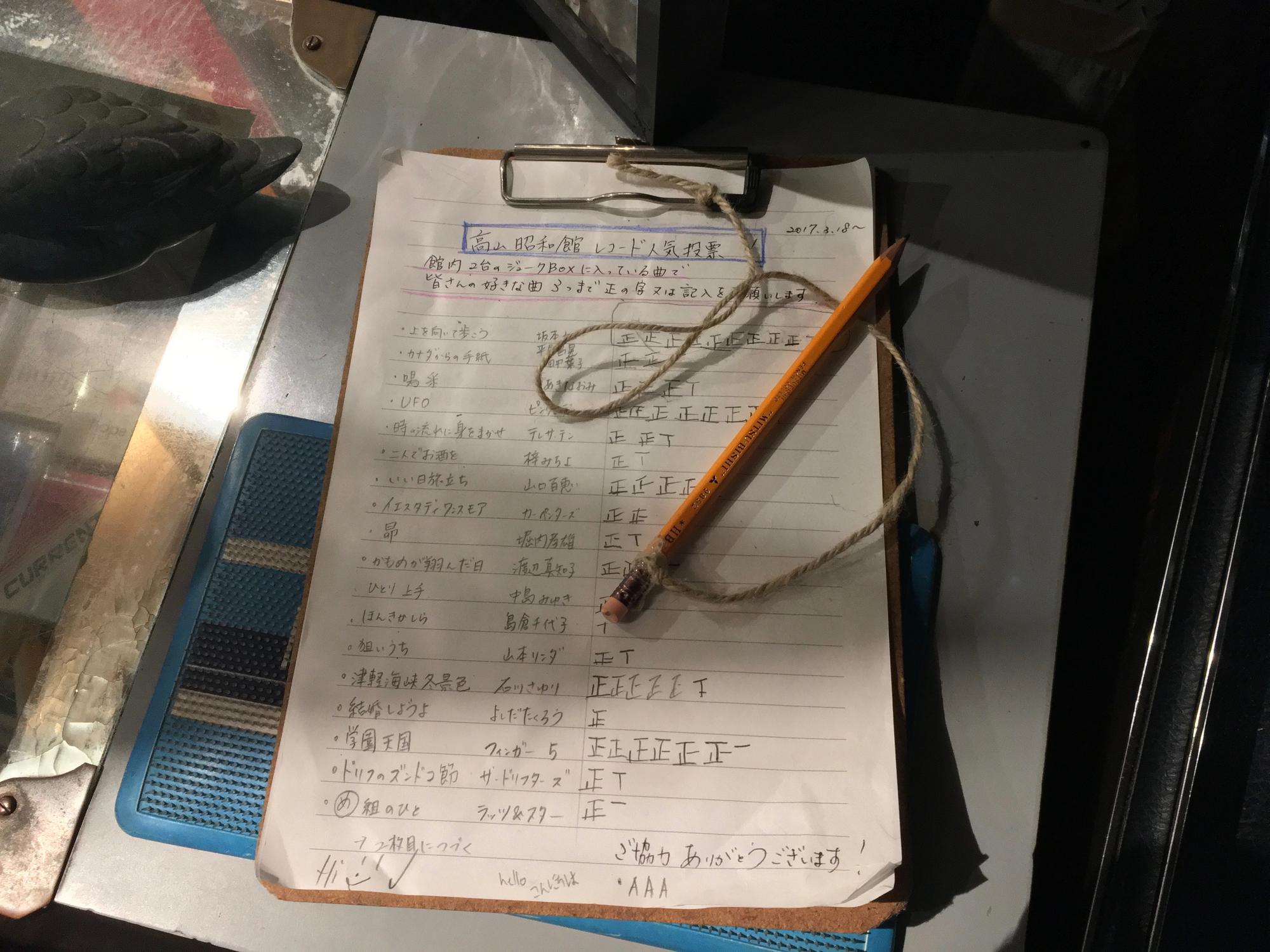 Cigarettes.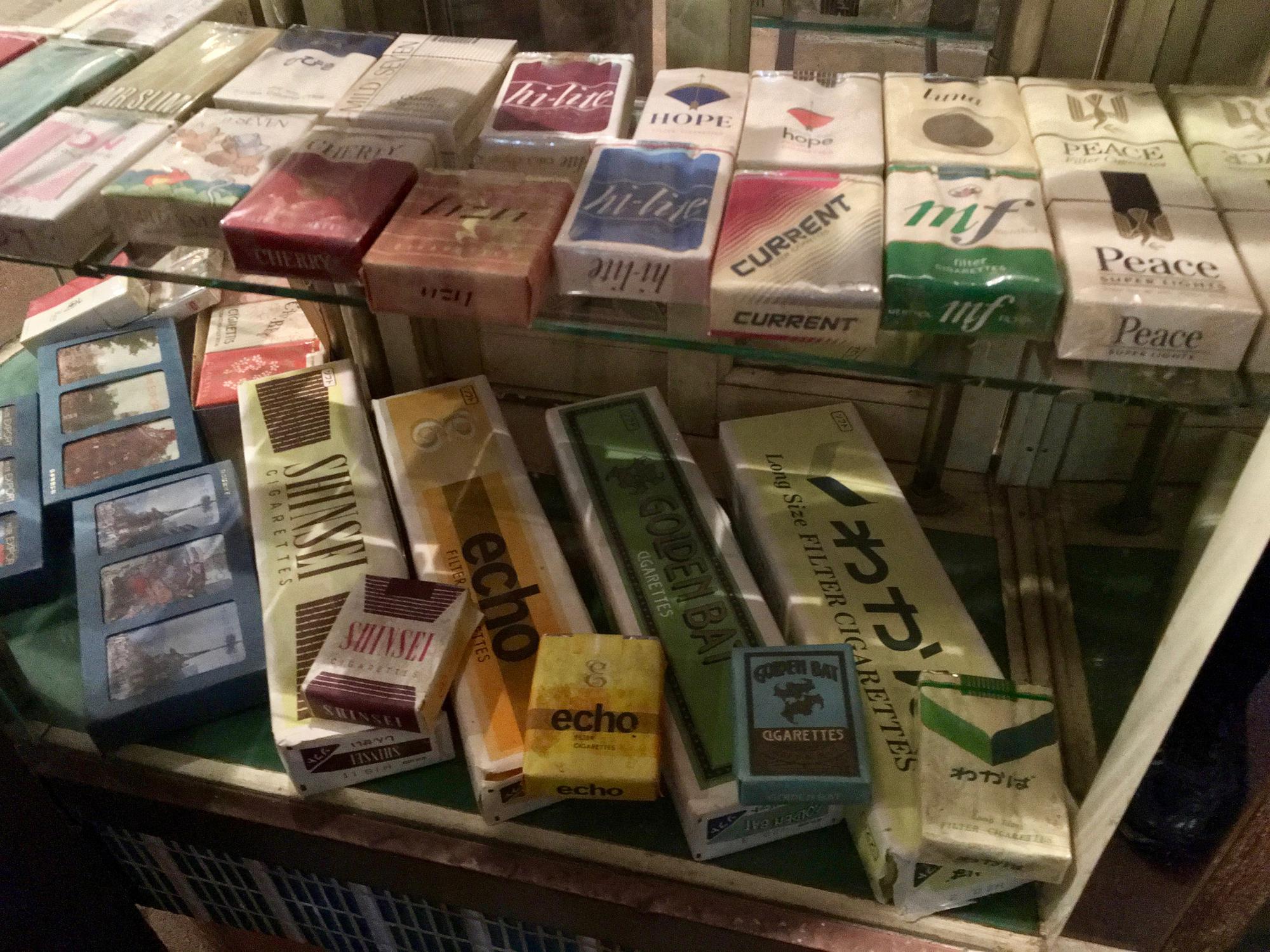 Fresh magazines.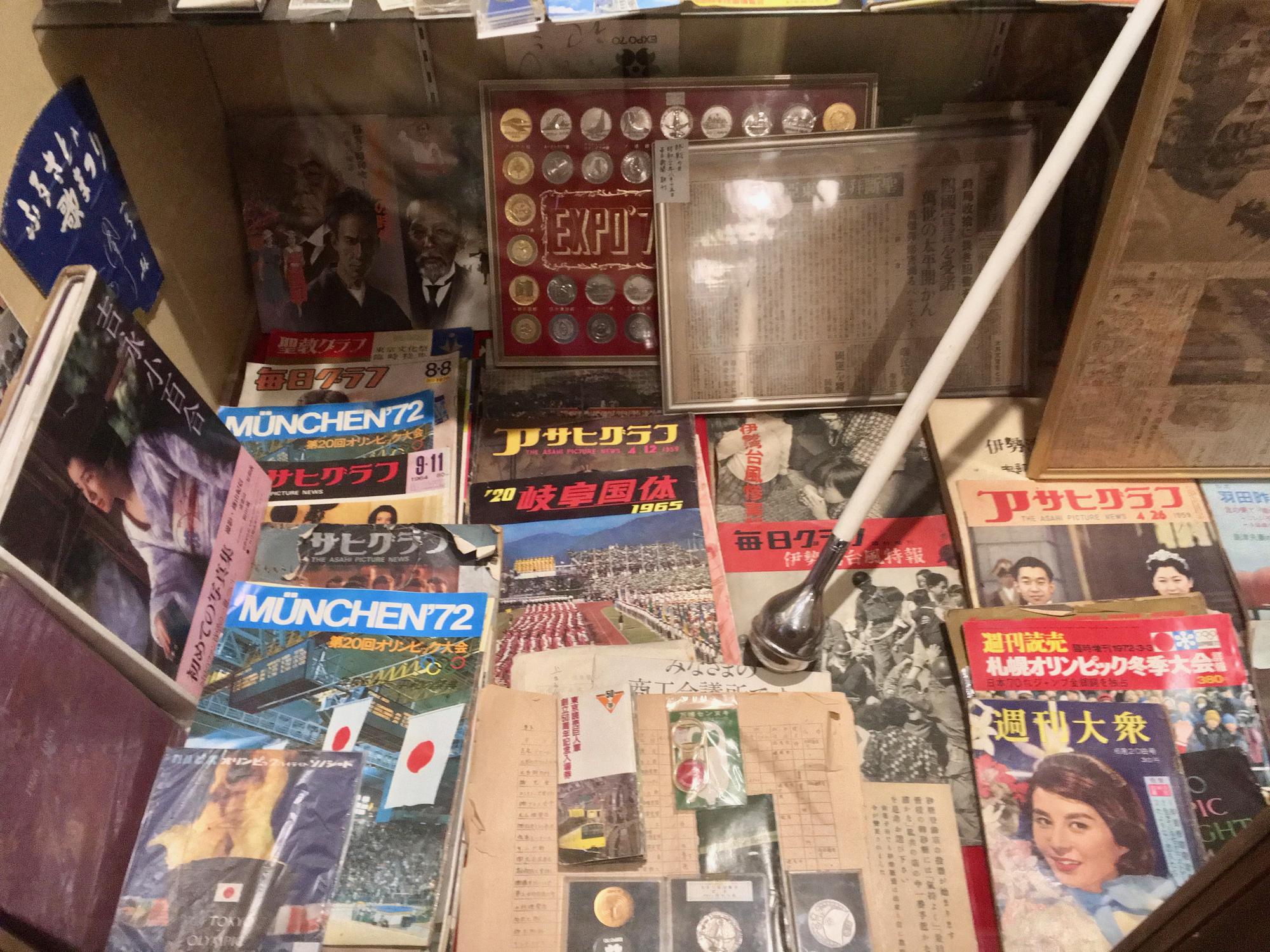 Novelty games.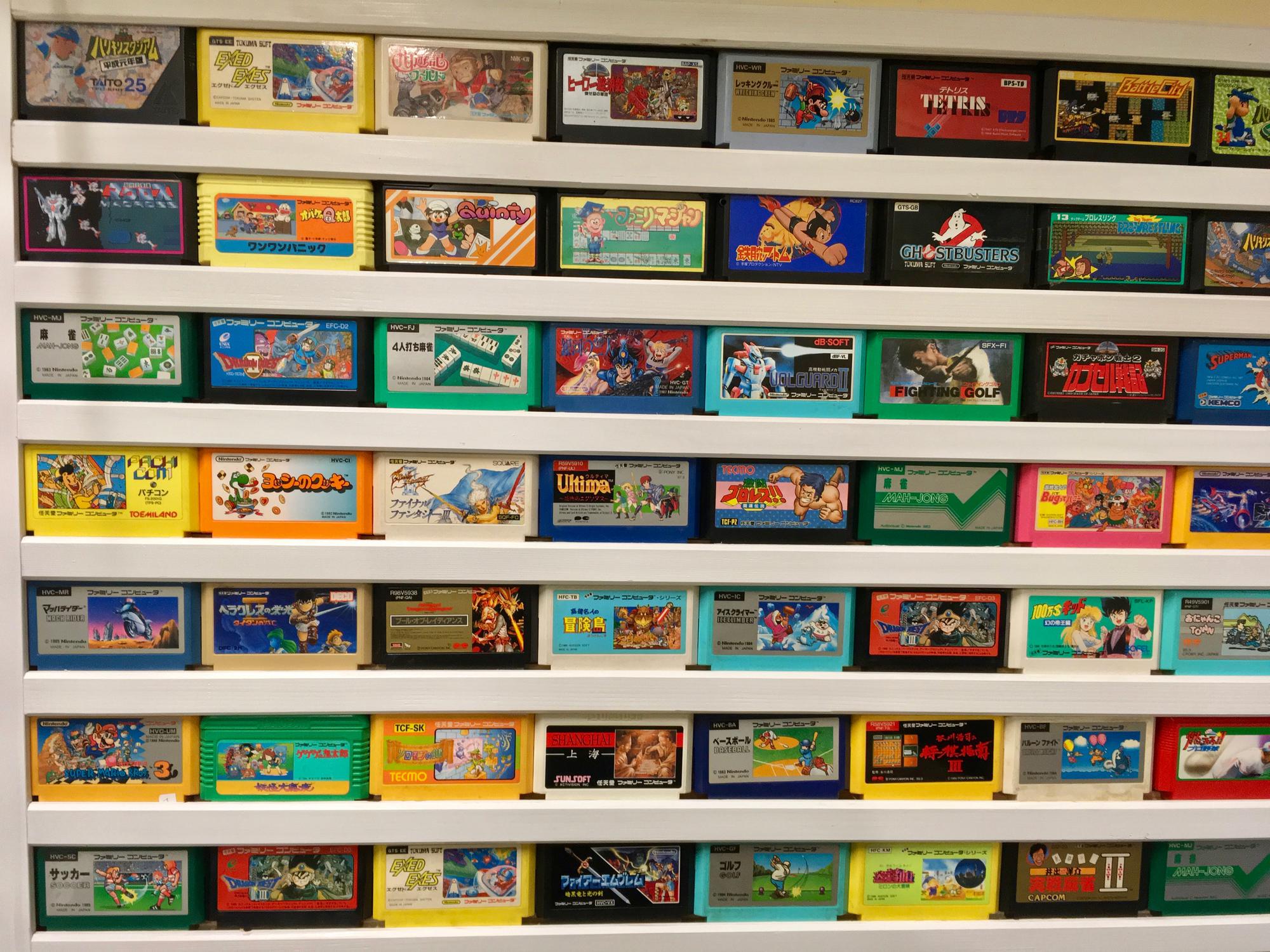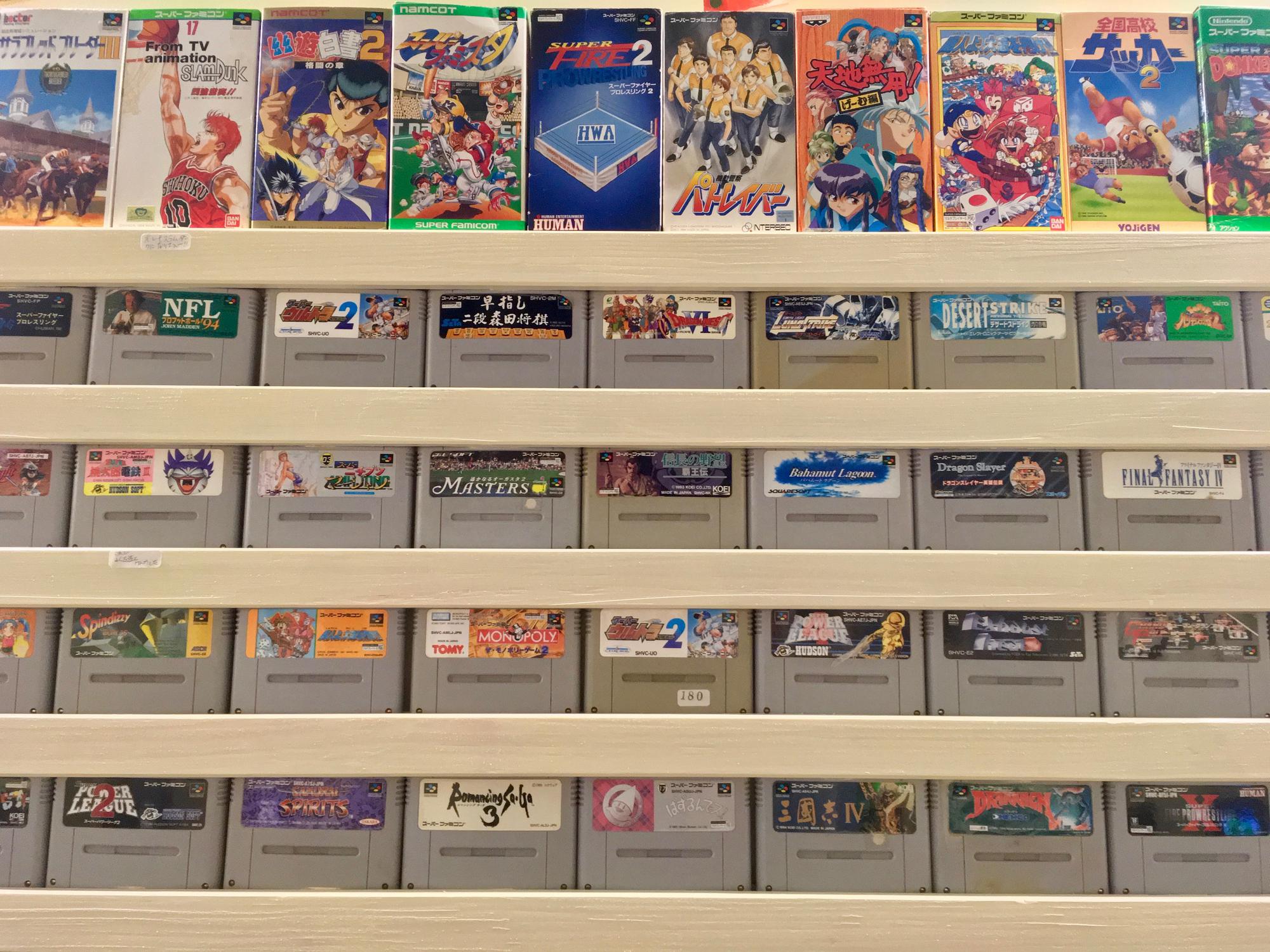 You can immediately play a demo with friends.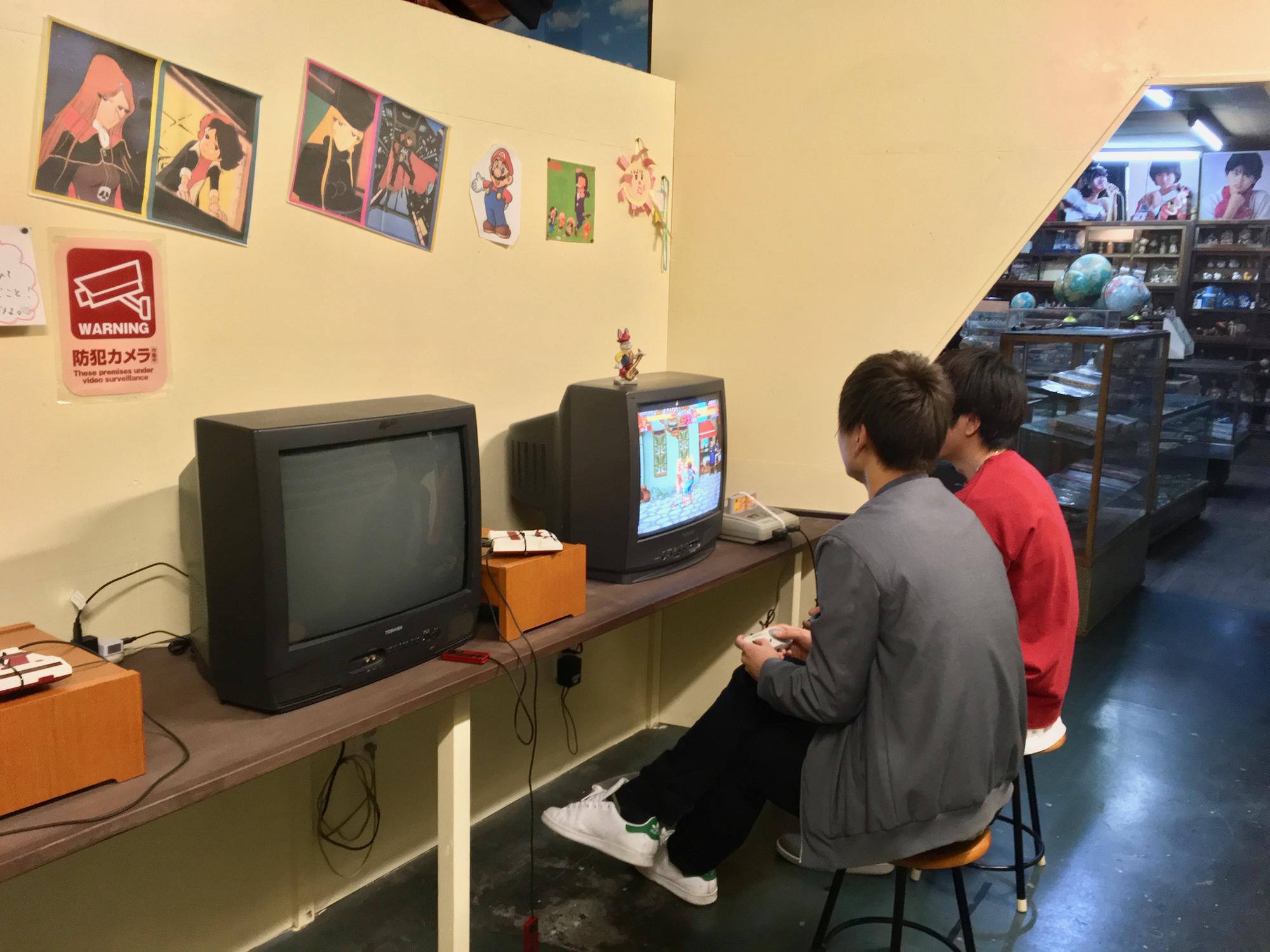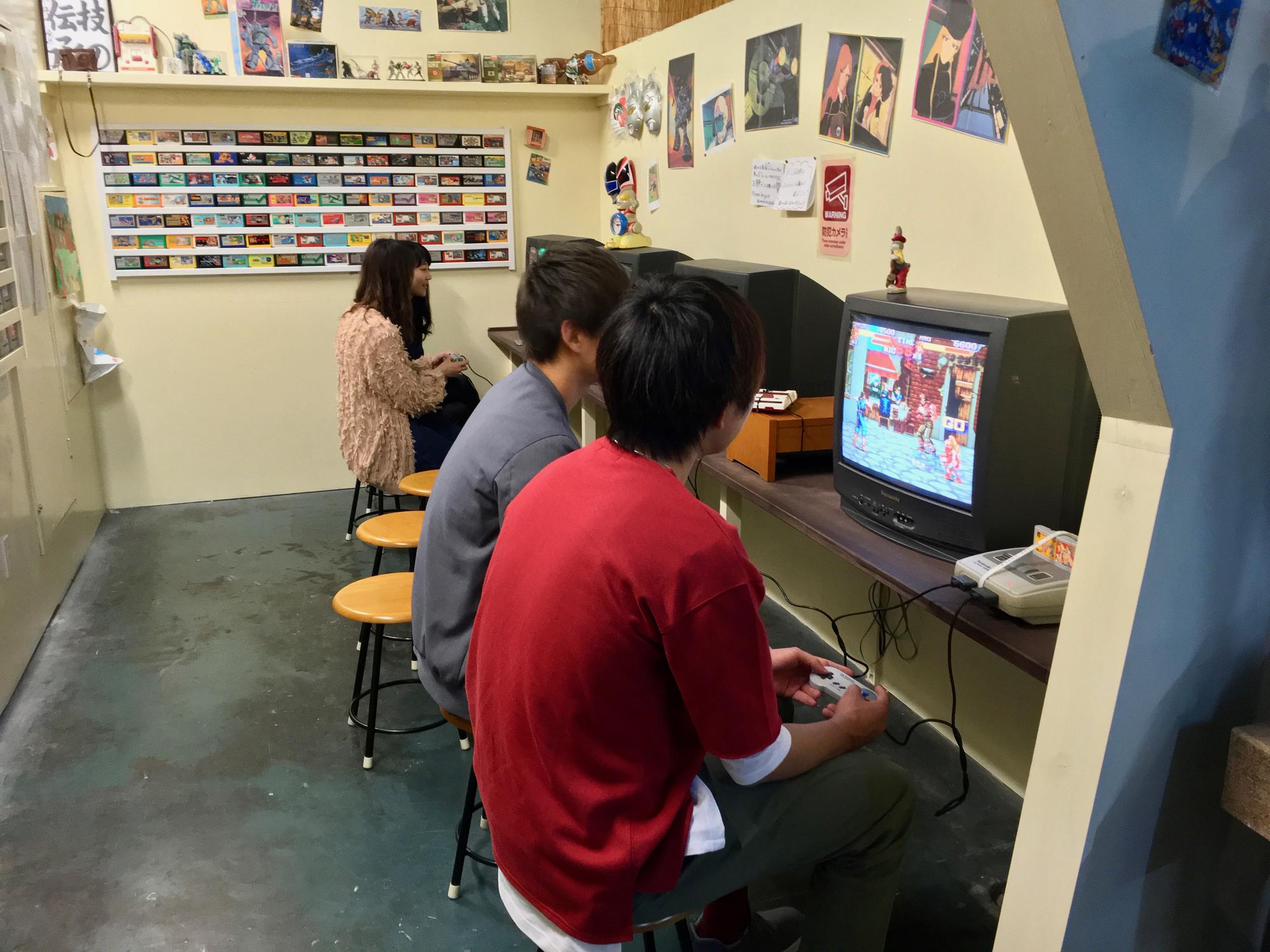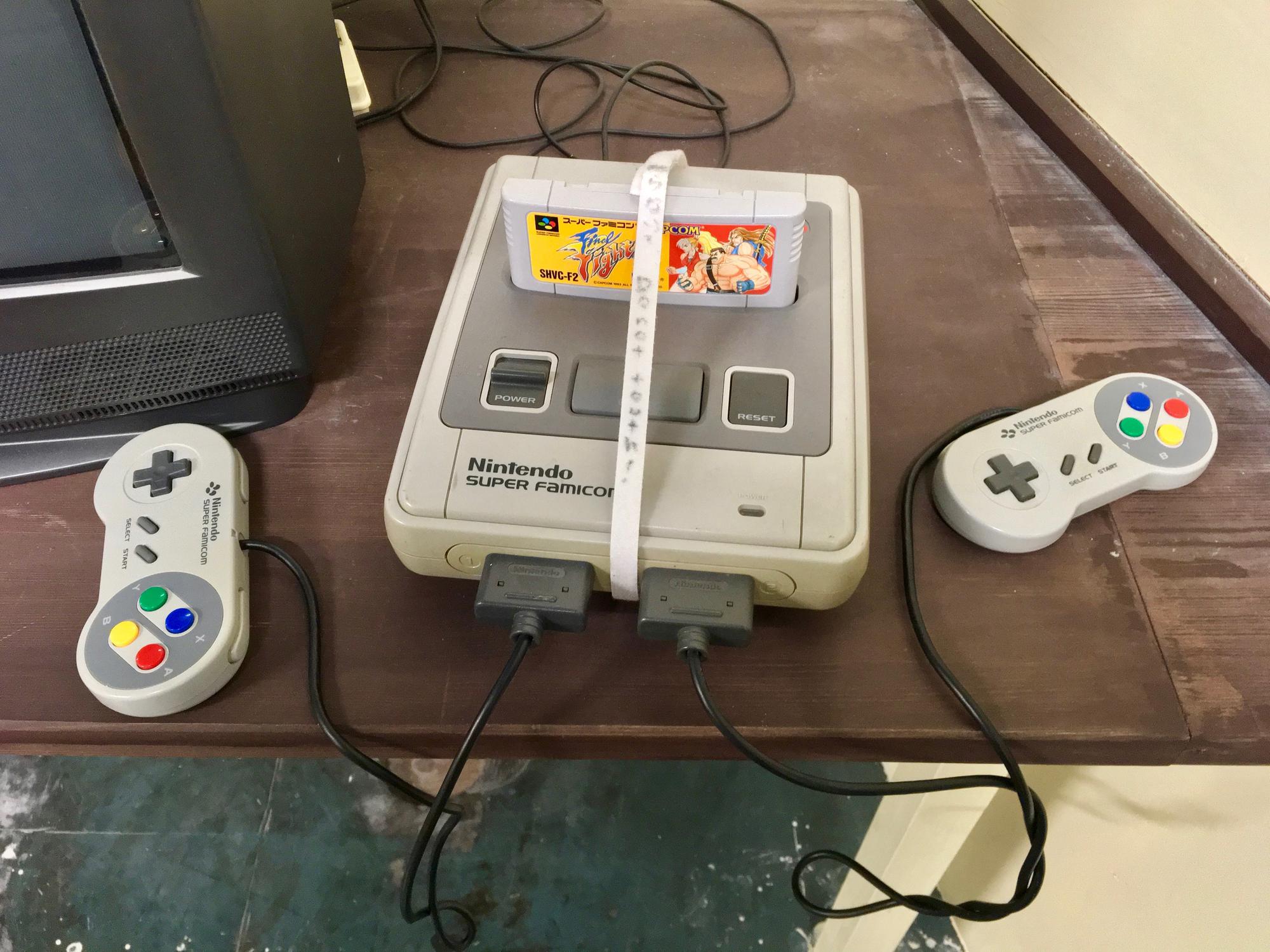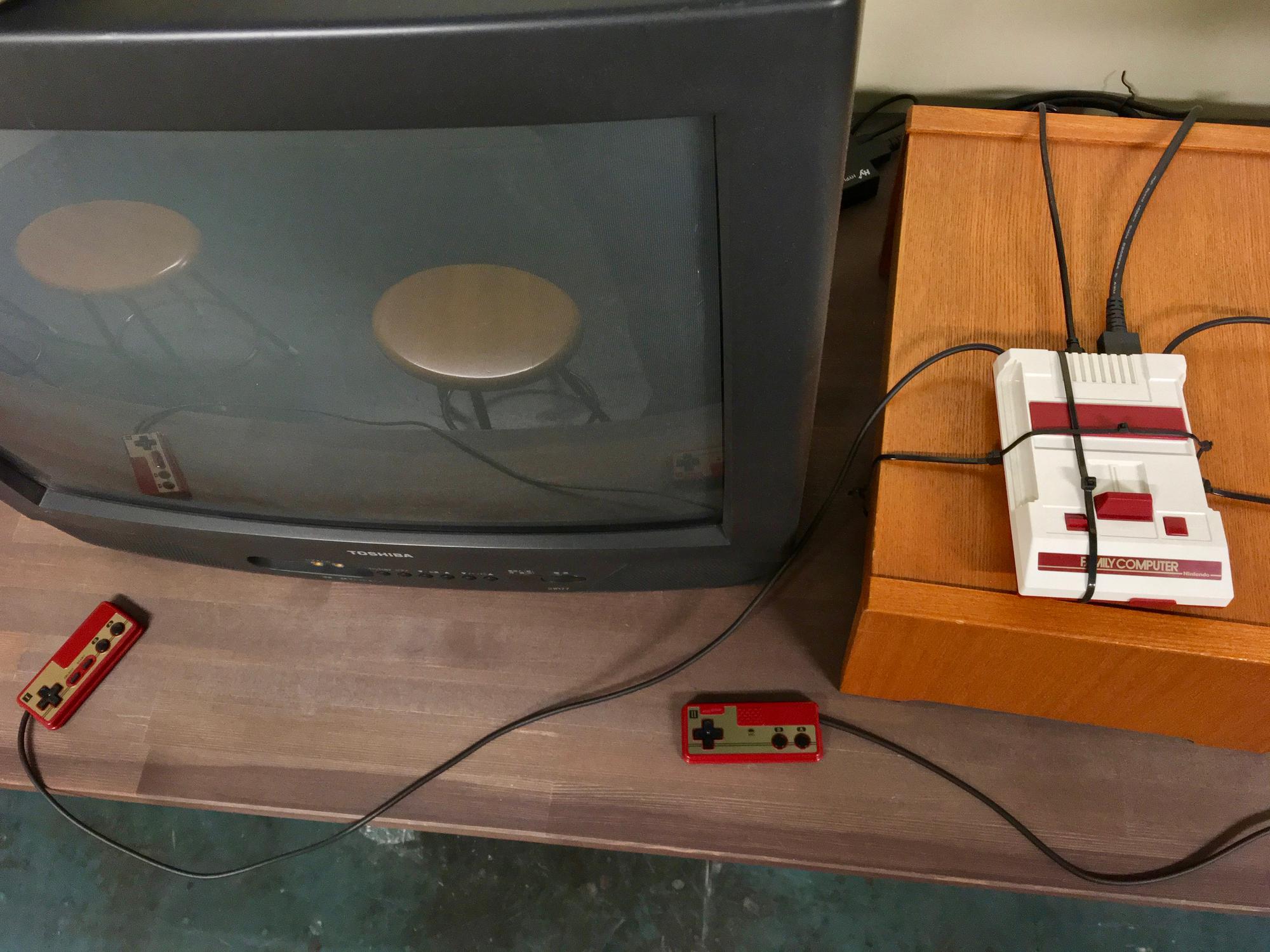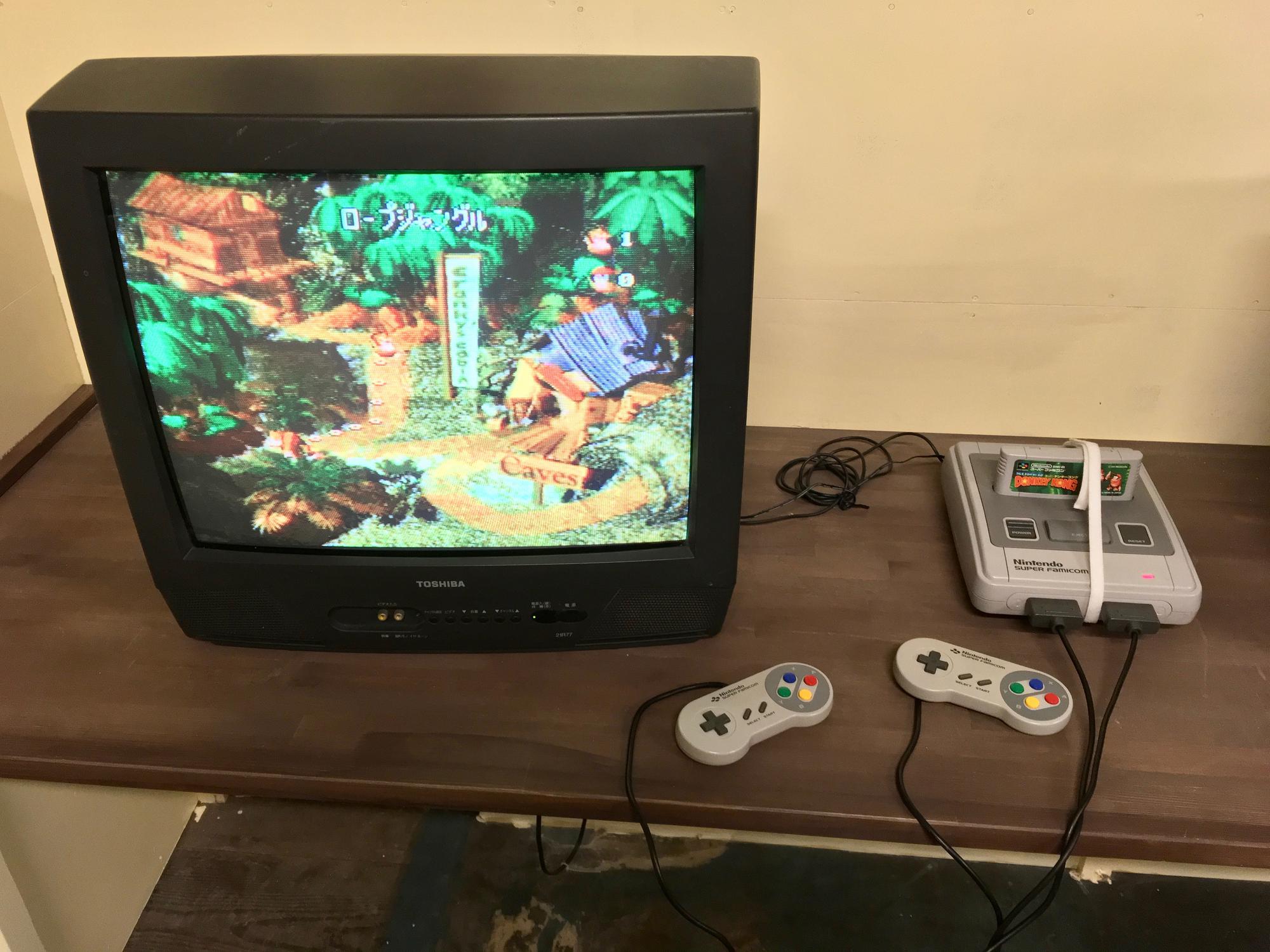 Pencil cases.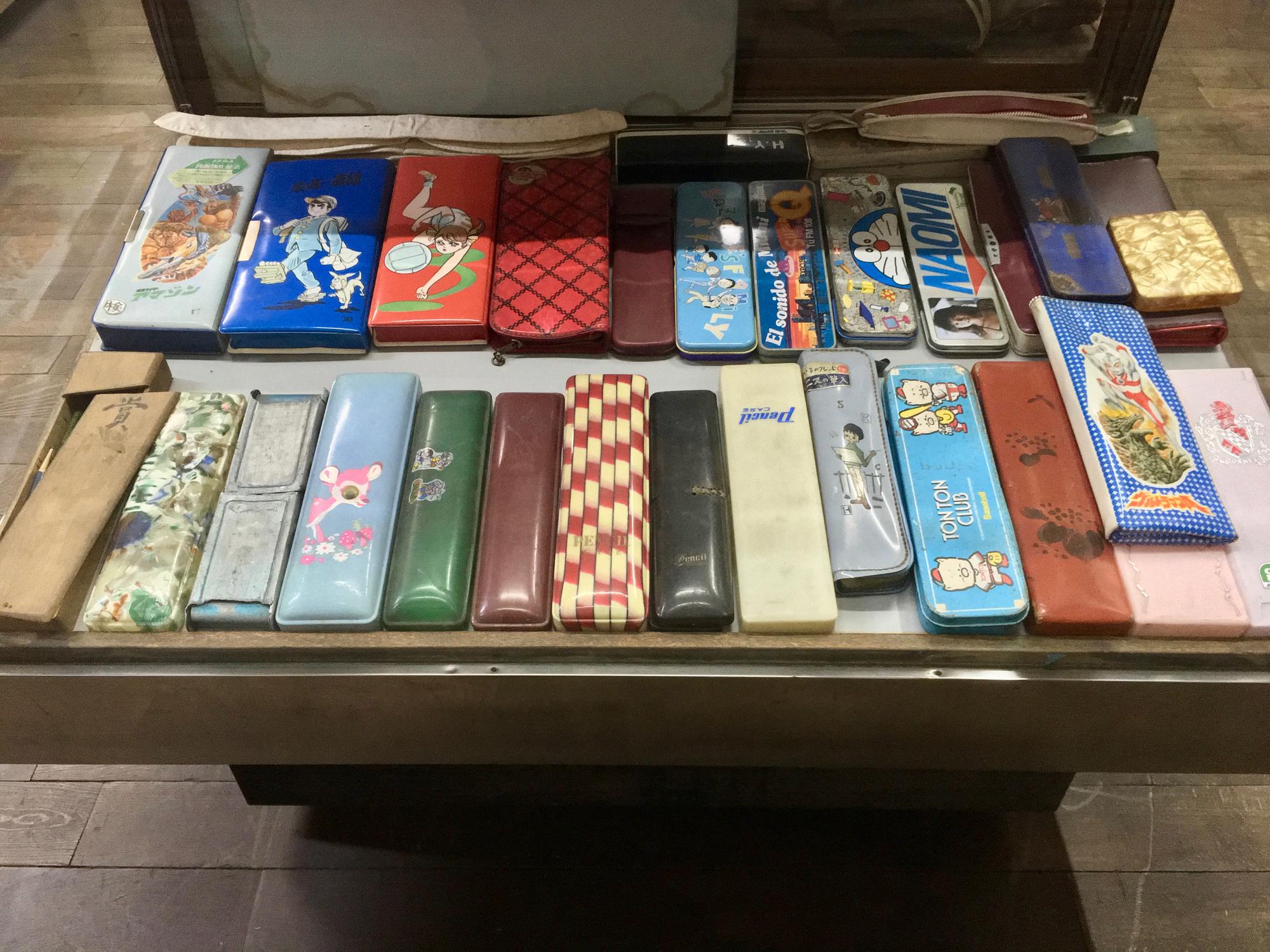 Calculators.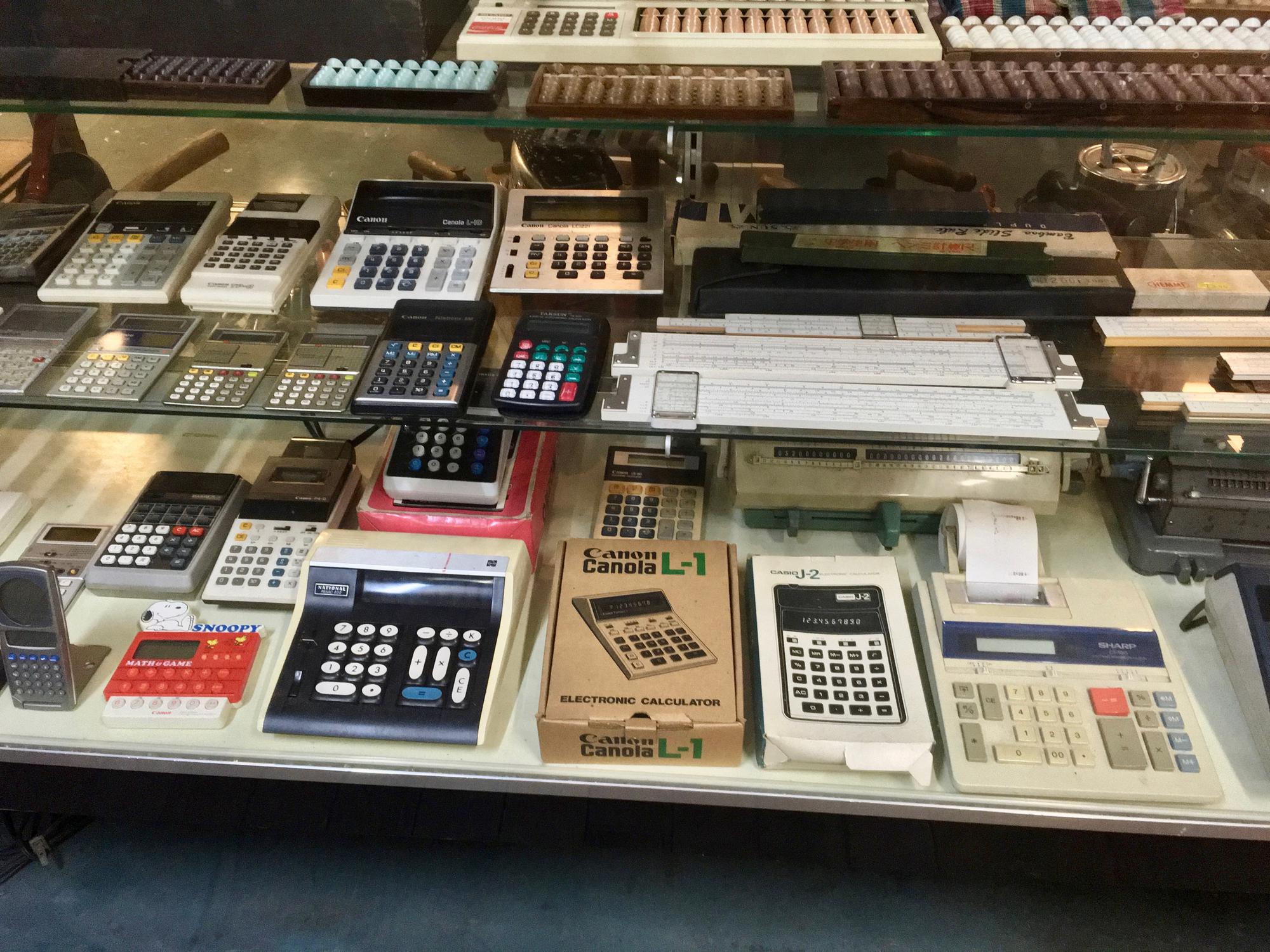 In the classroom.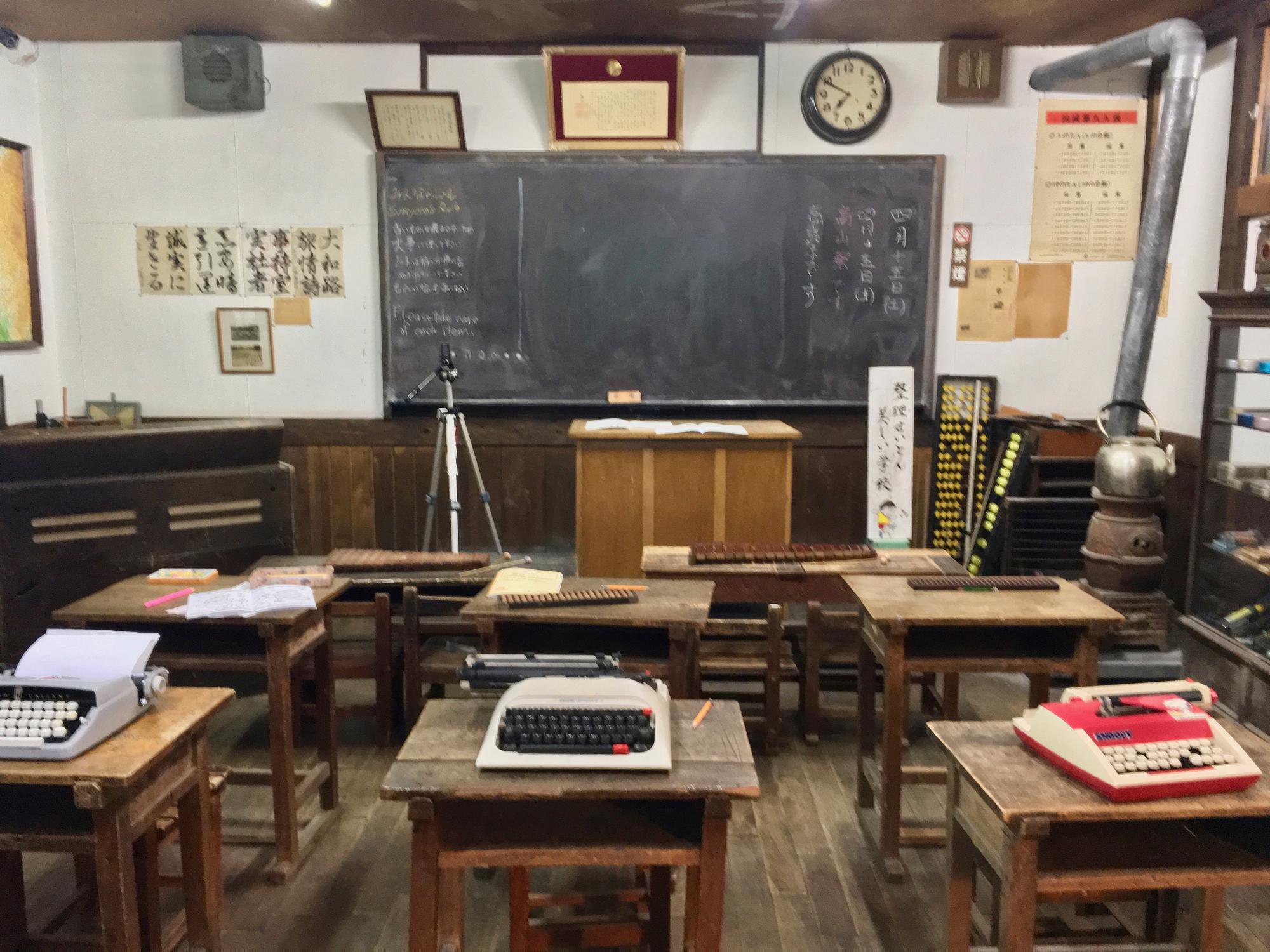 Devices' internals. And iron's too.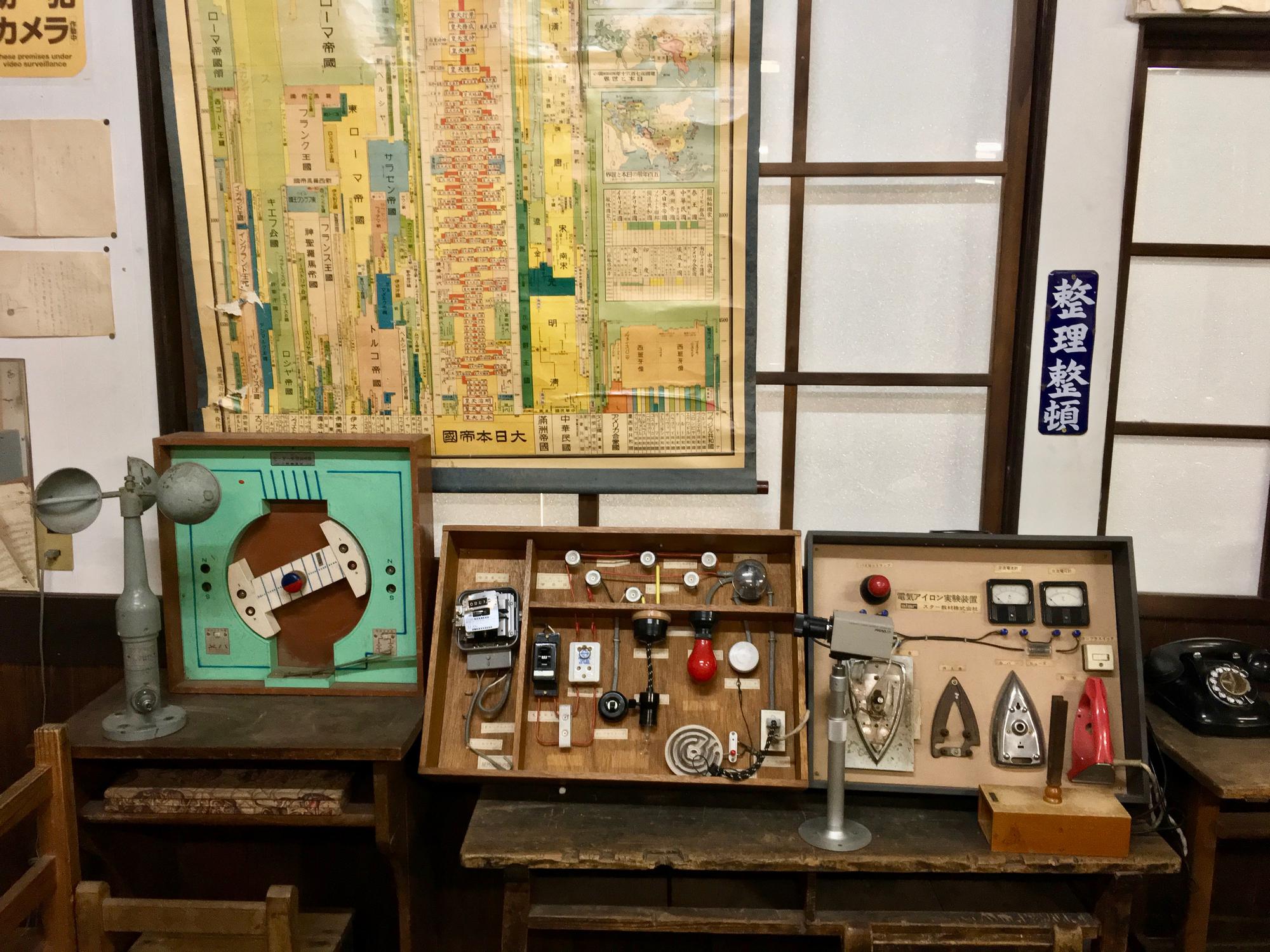 Typewriter.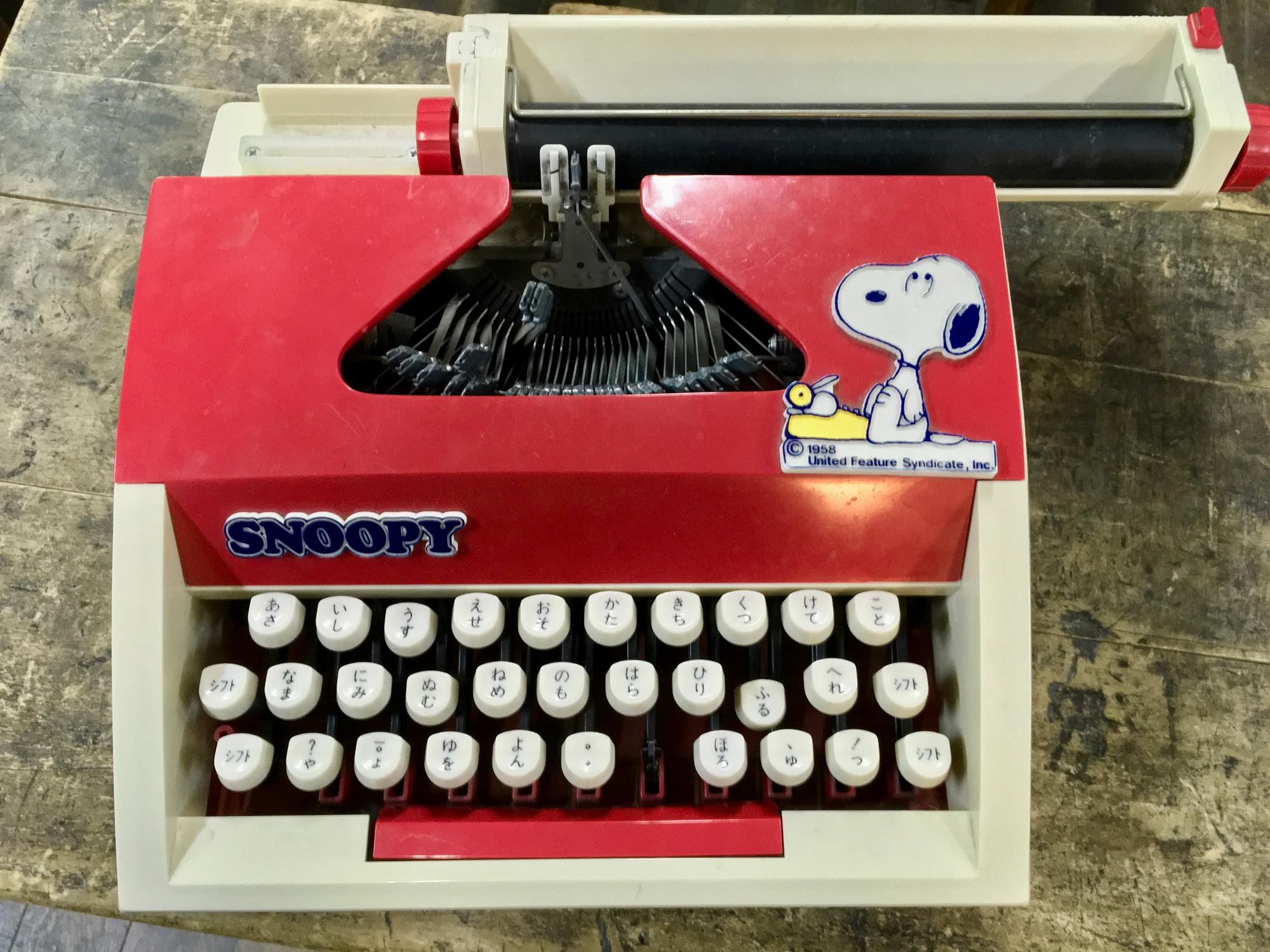 Multiplication table. Nothing surprising here.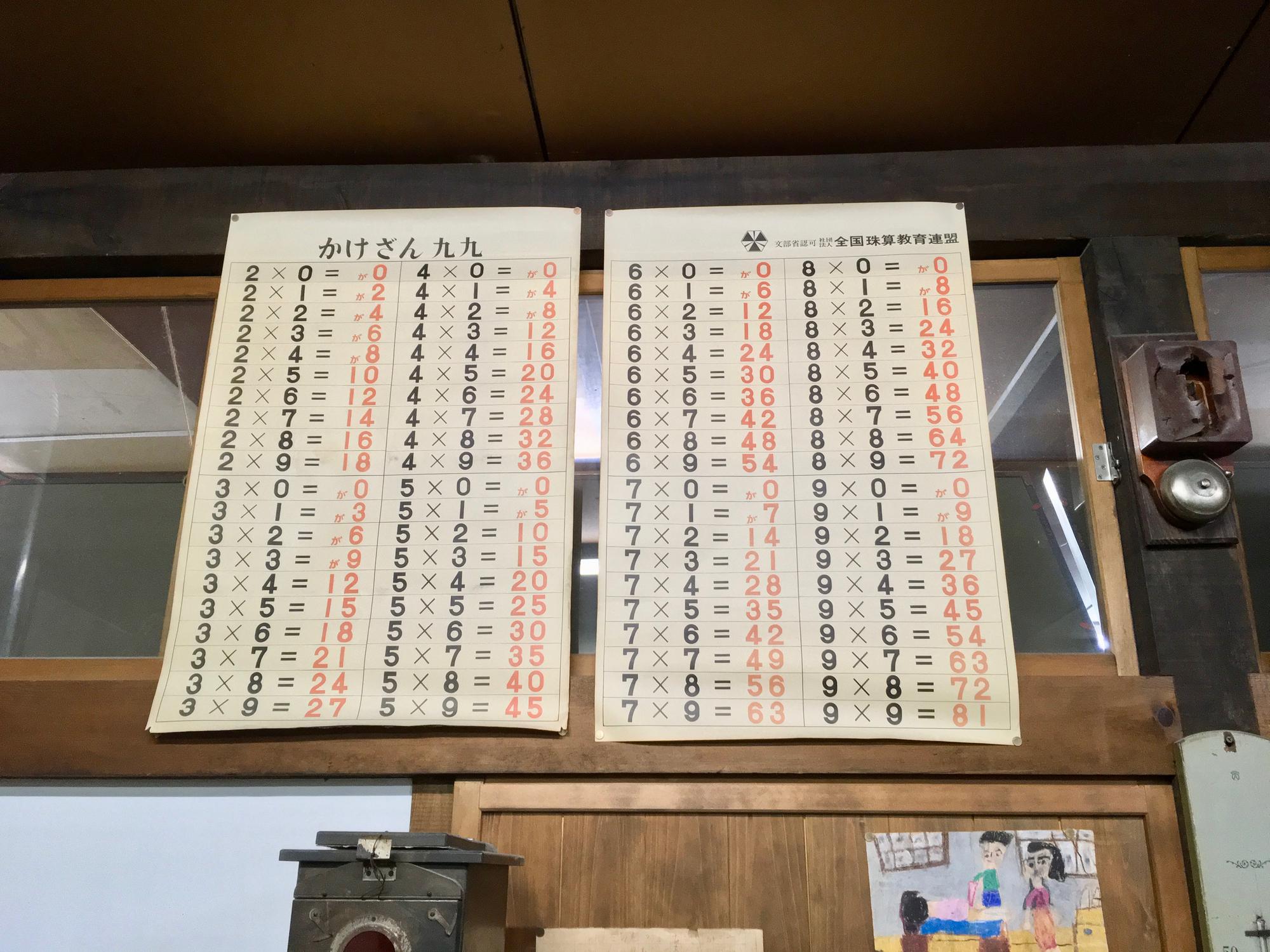 Thermometer with Celsius and Fahrenheit scales.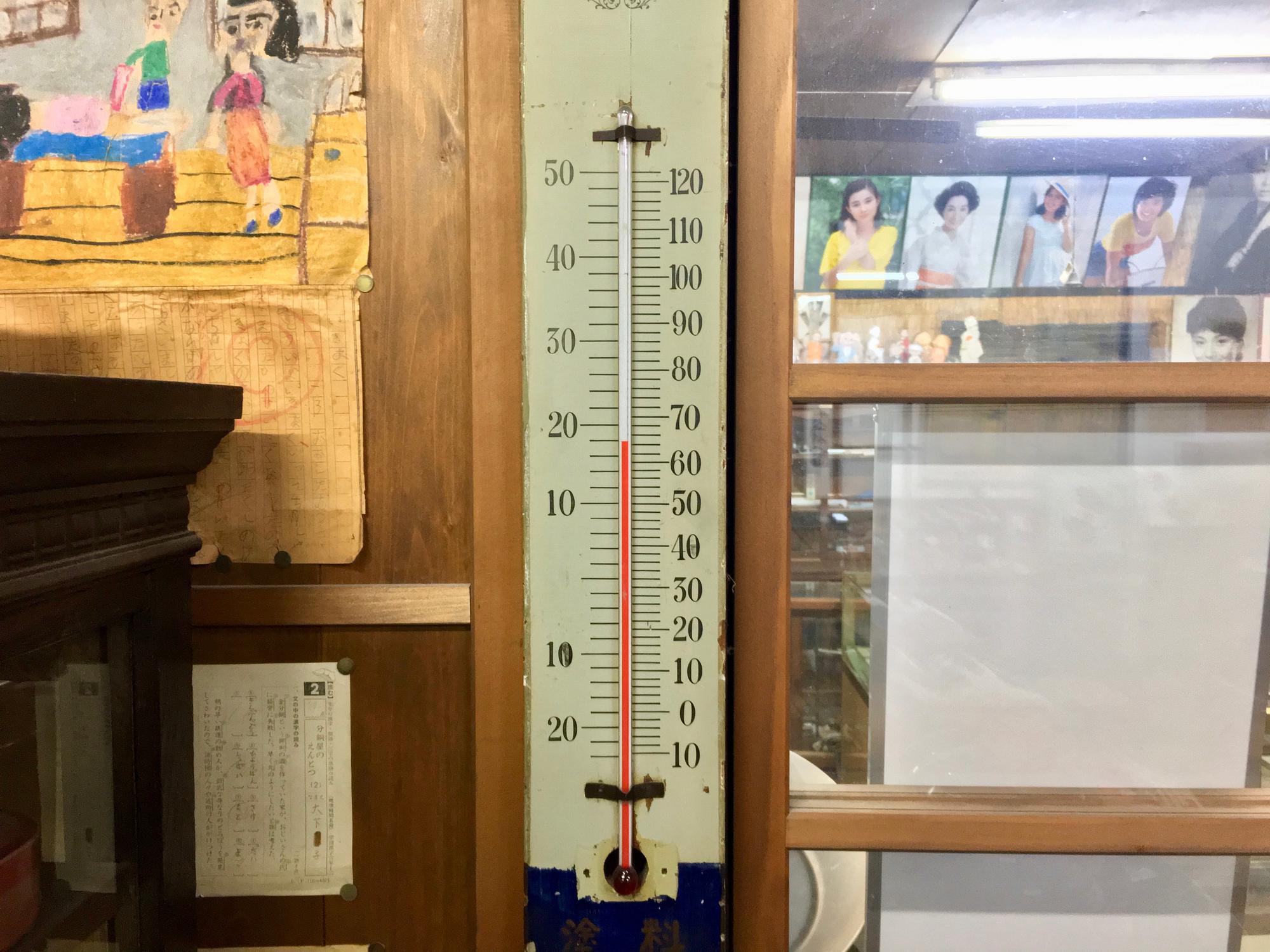 Everything is ready to play.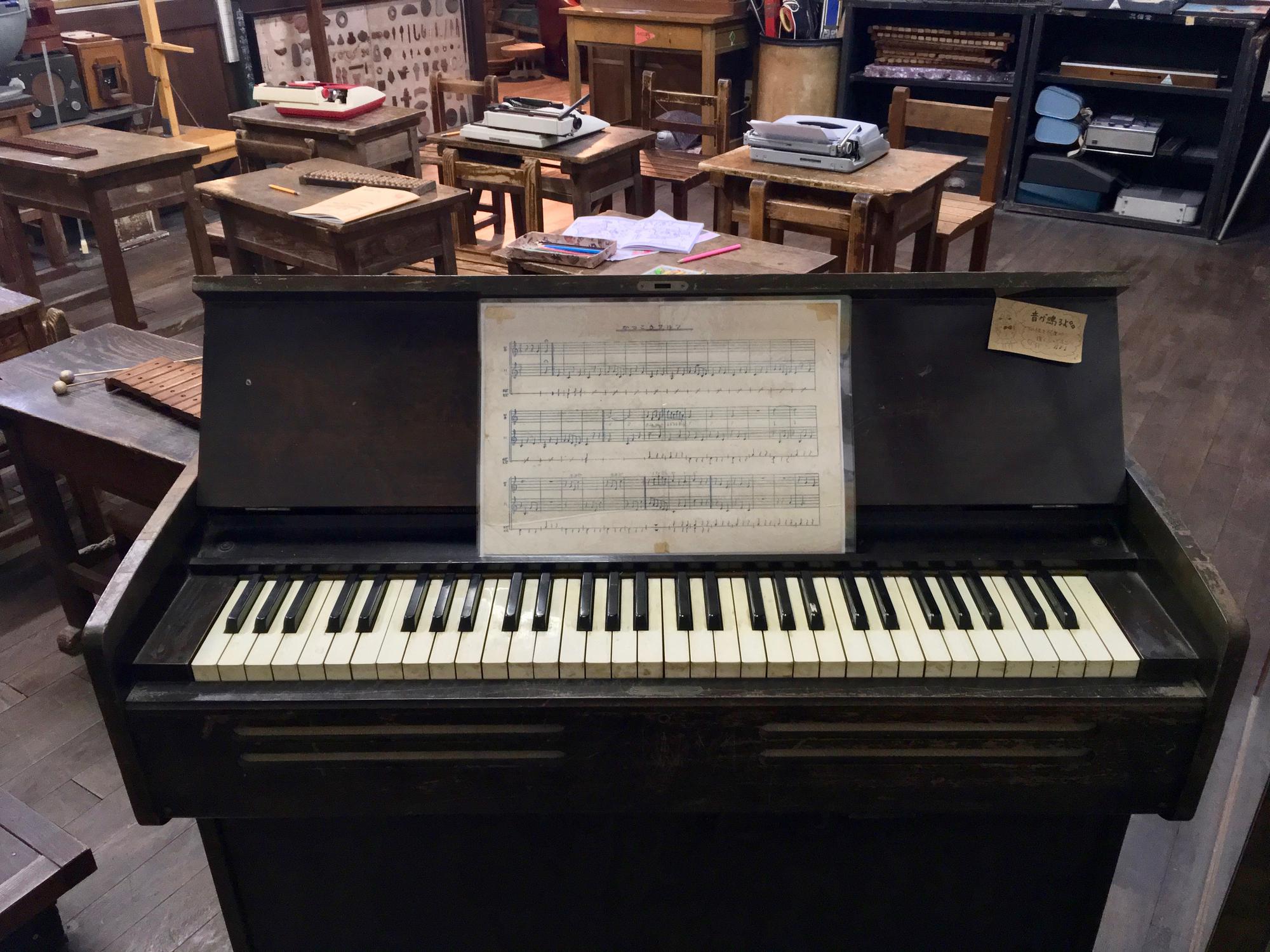 We are being awaited already.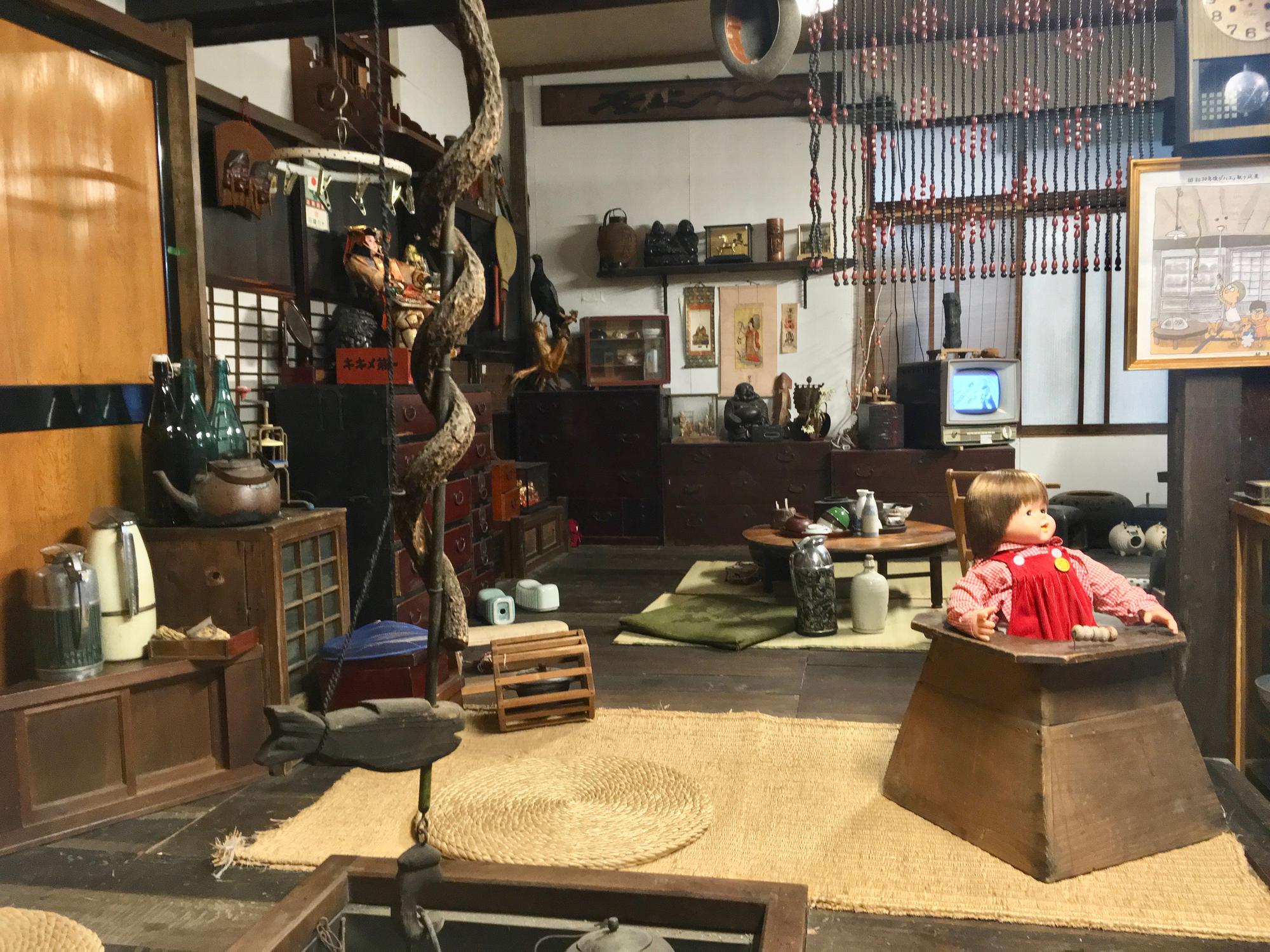 Massage chair.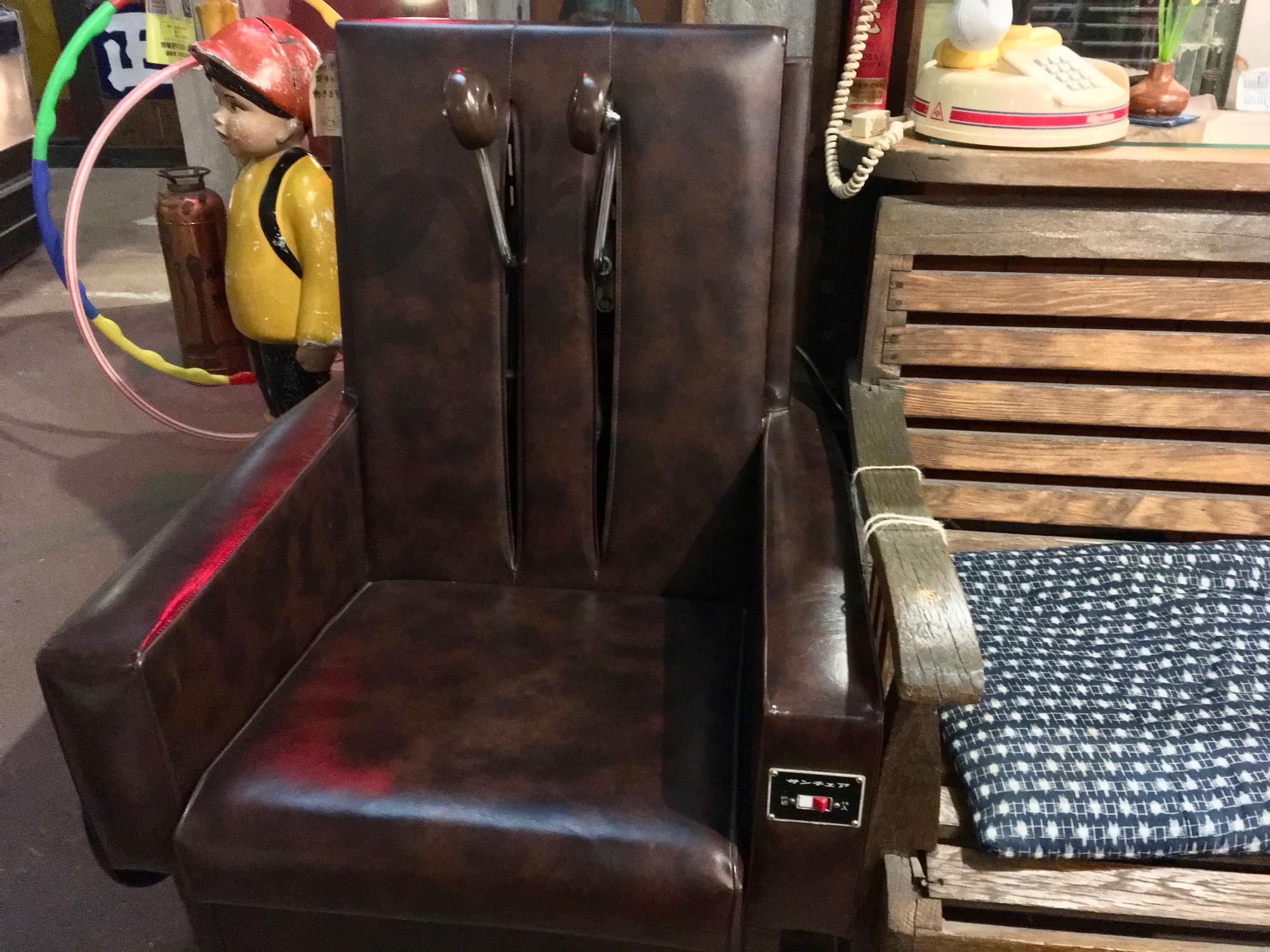 Postbox.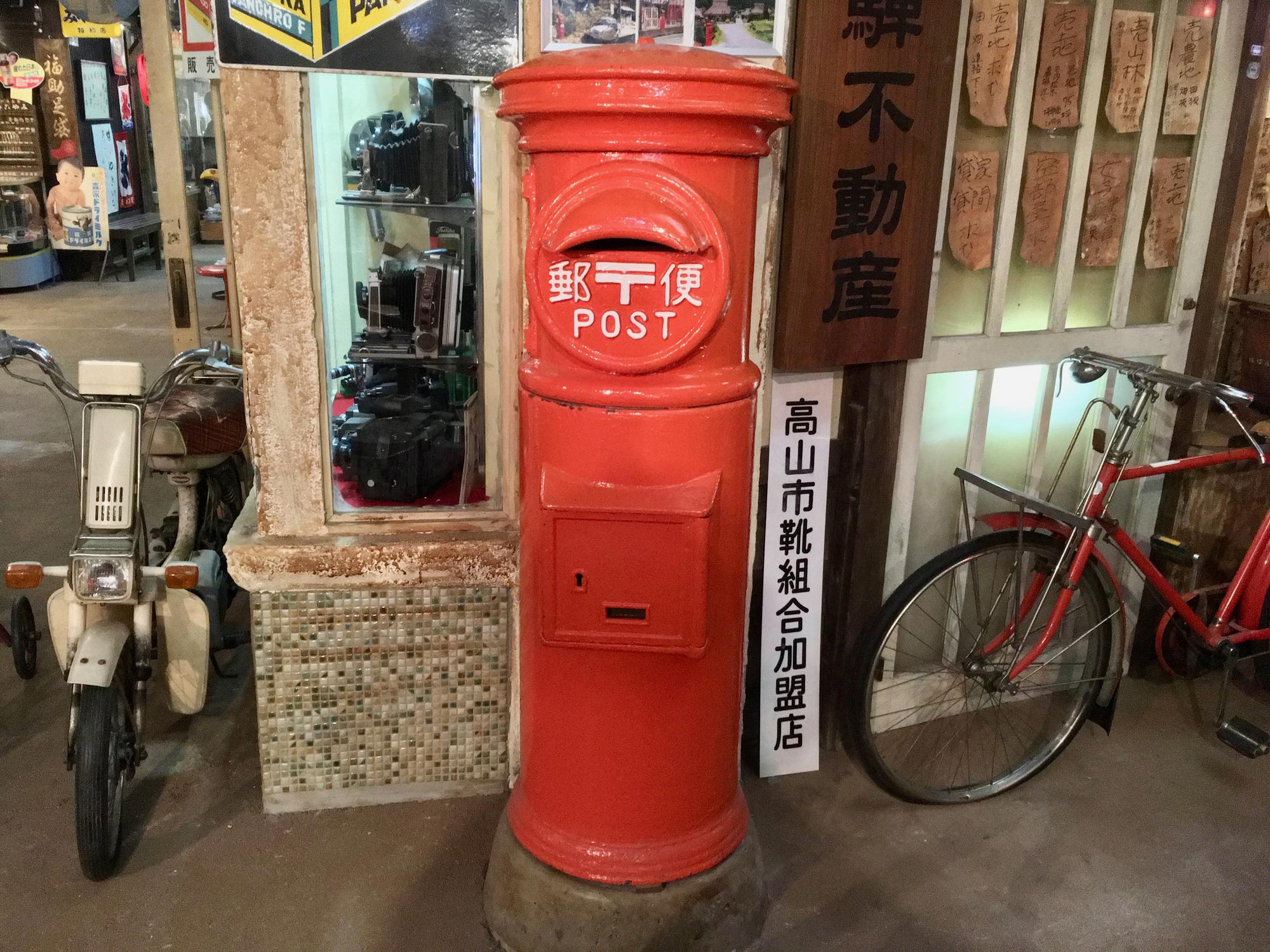 Postbox collection times.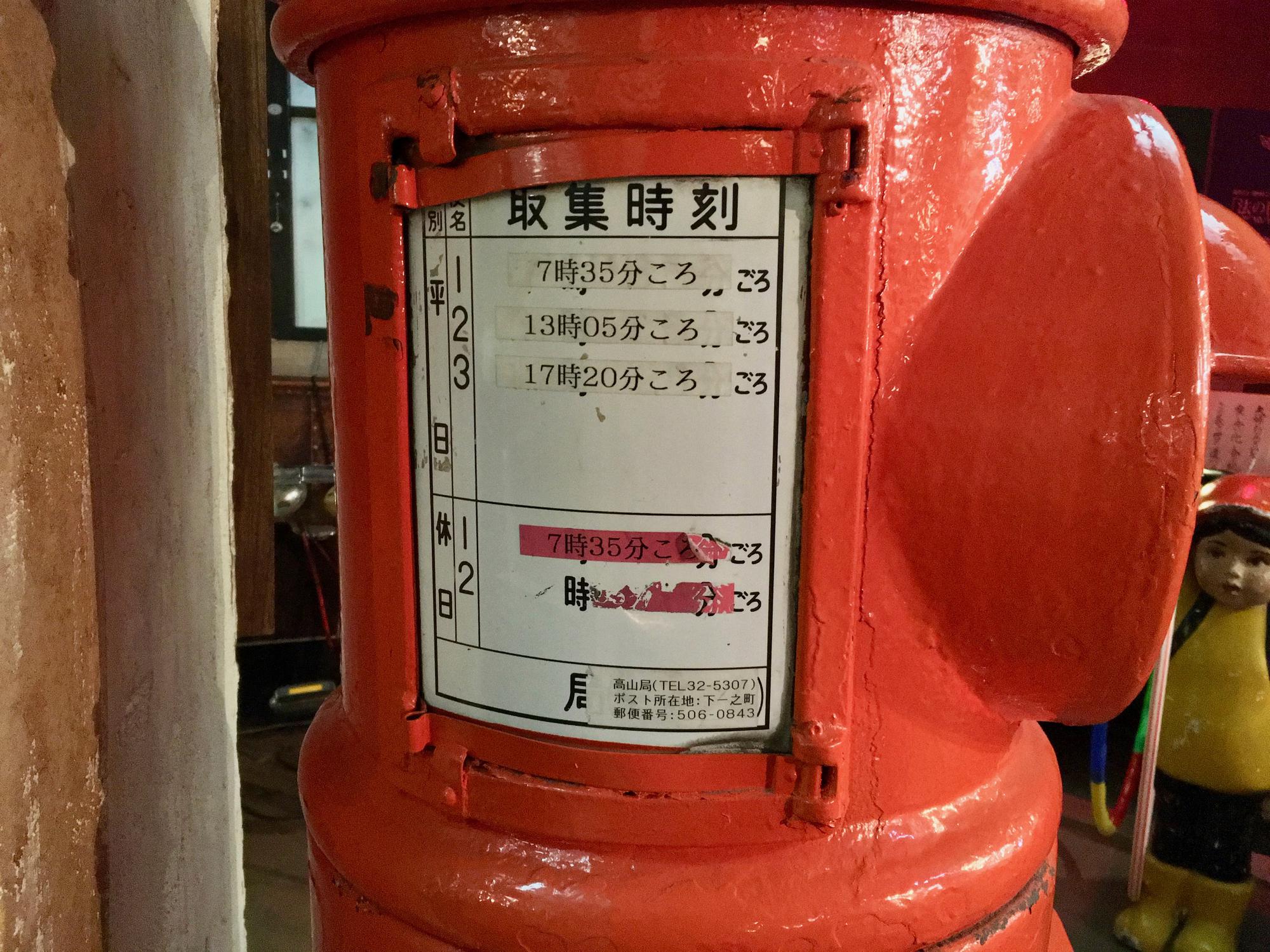 All vehicles are ready to go.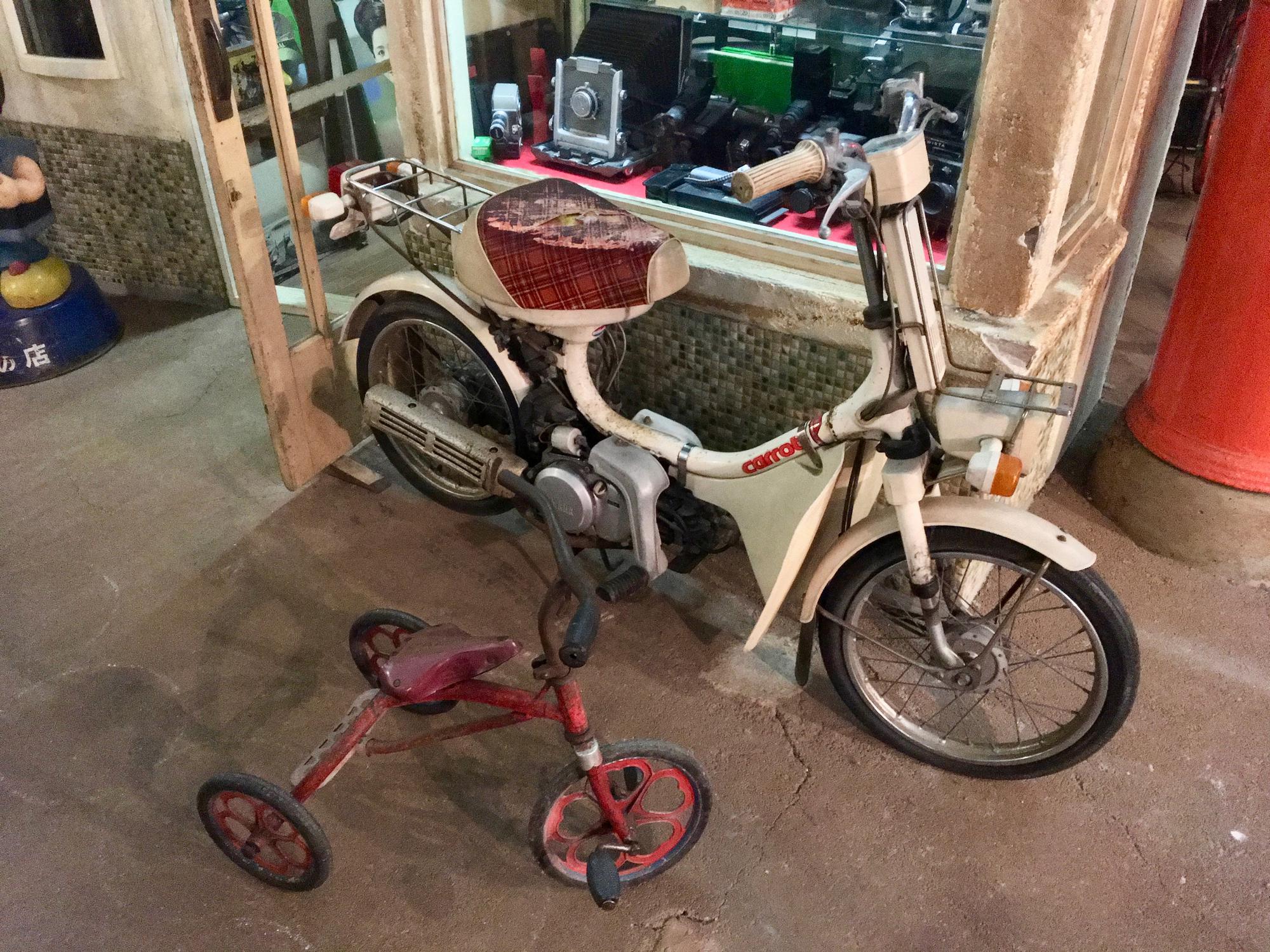 More stuff.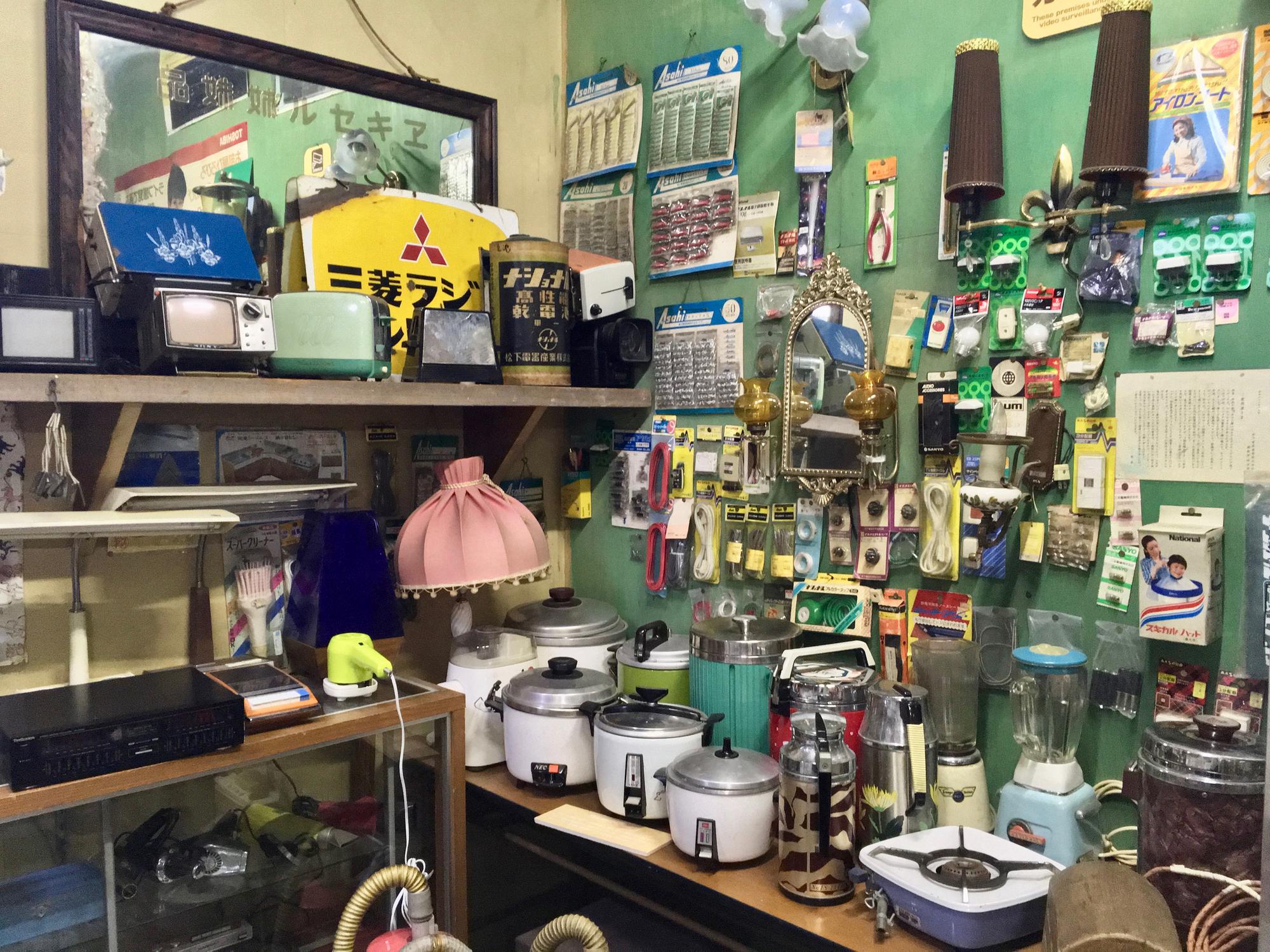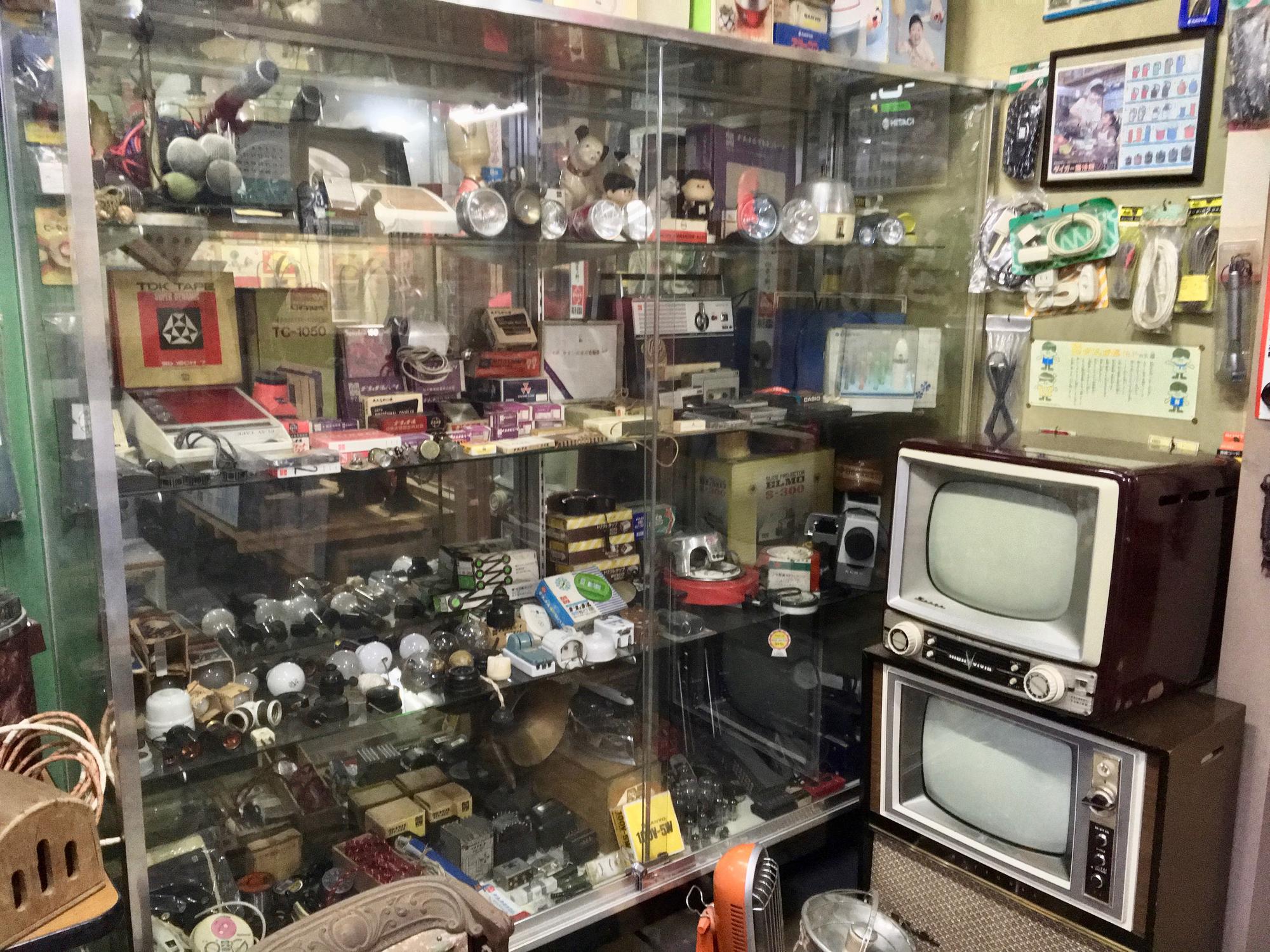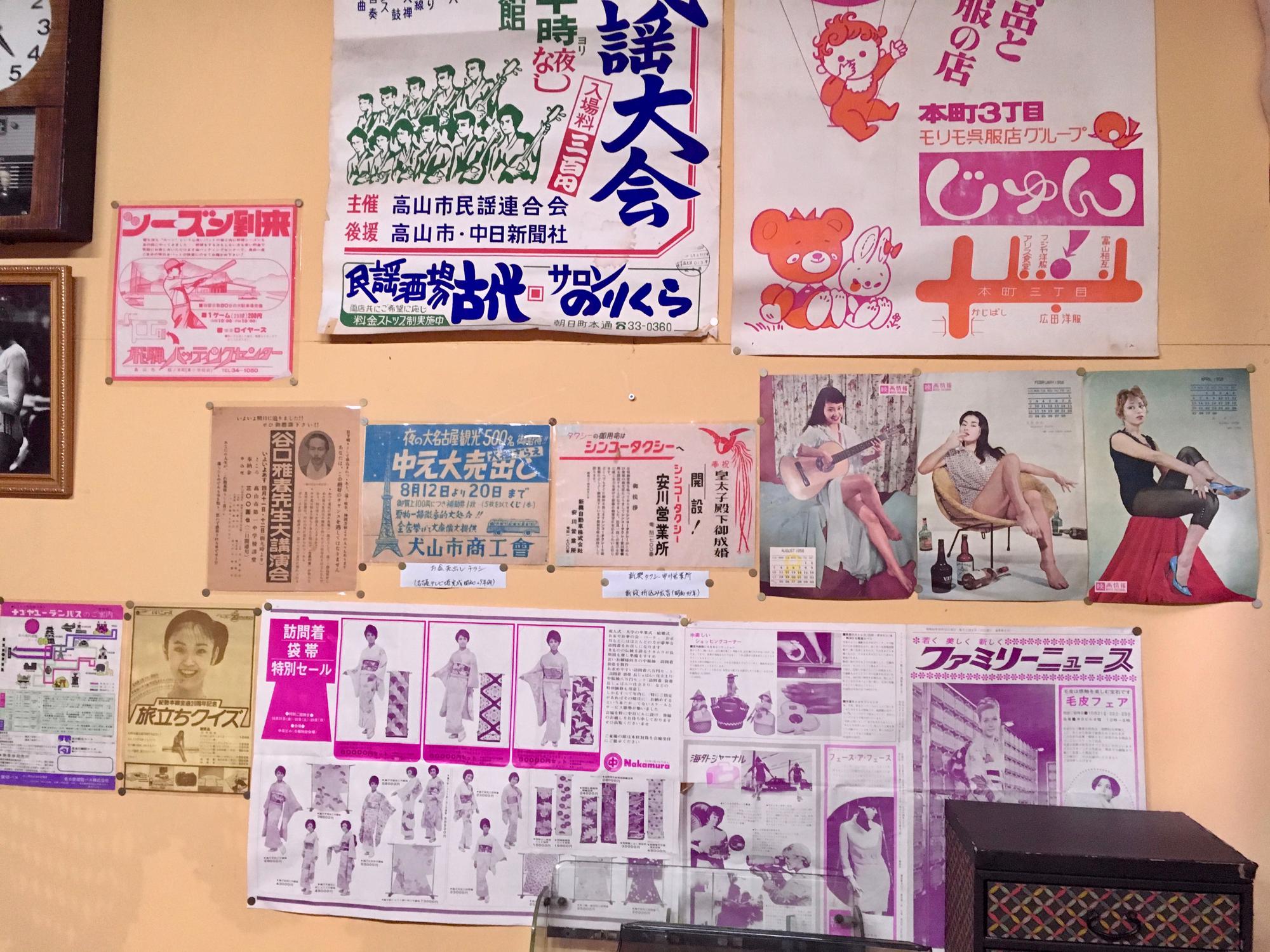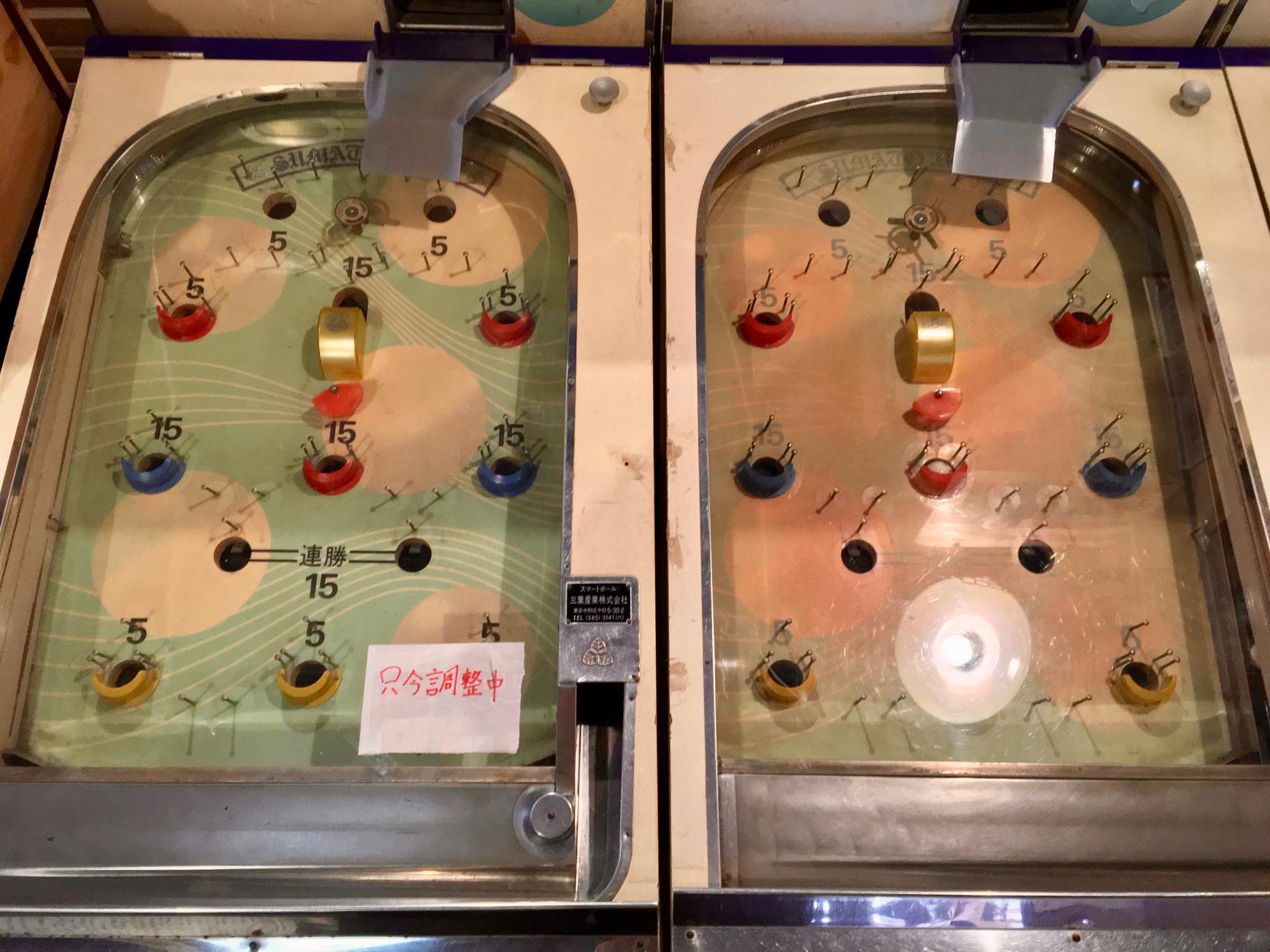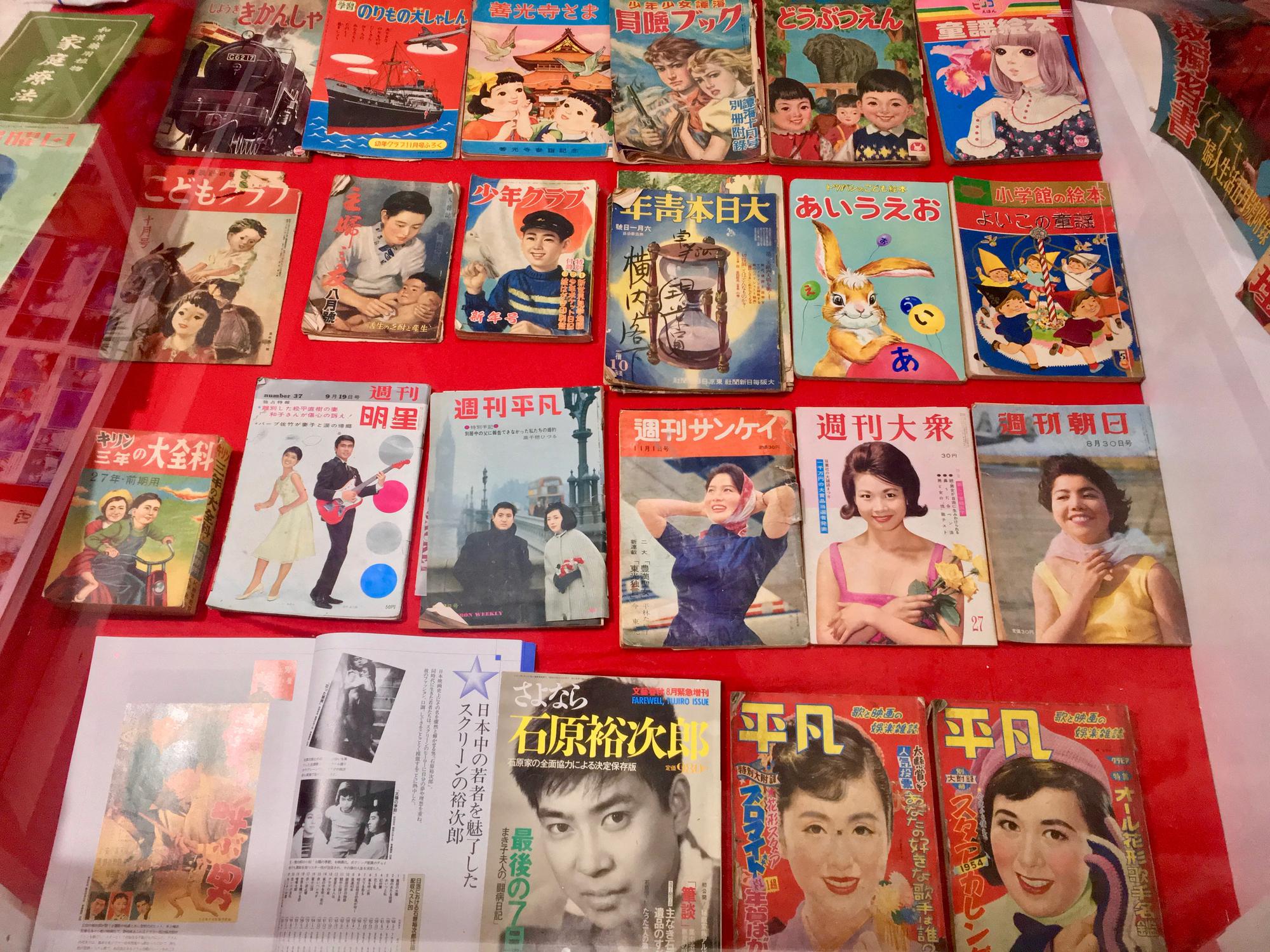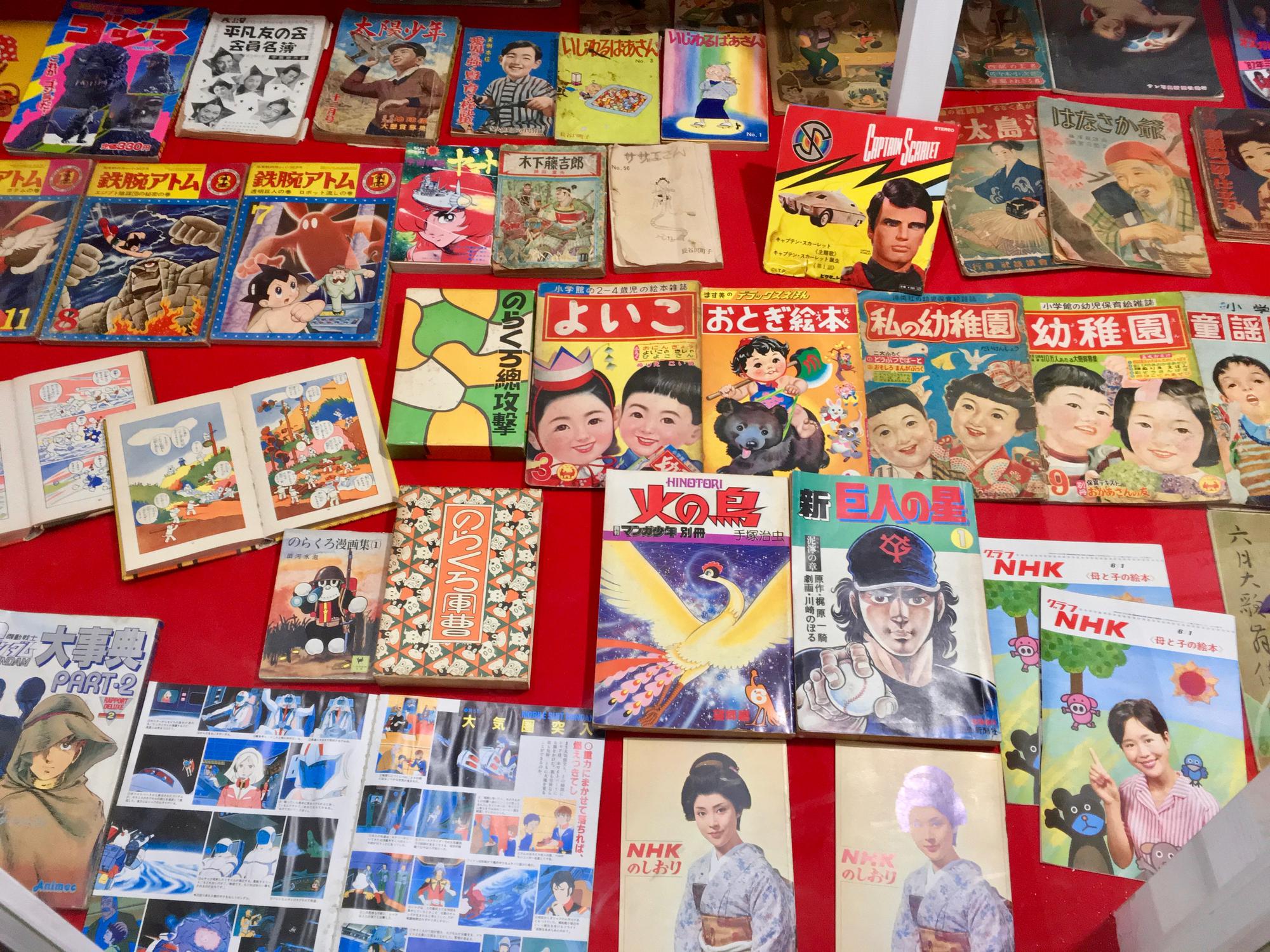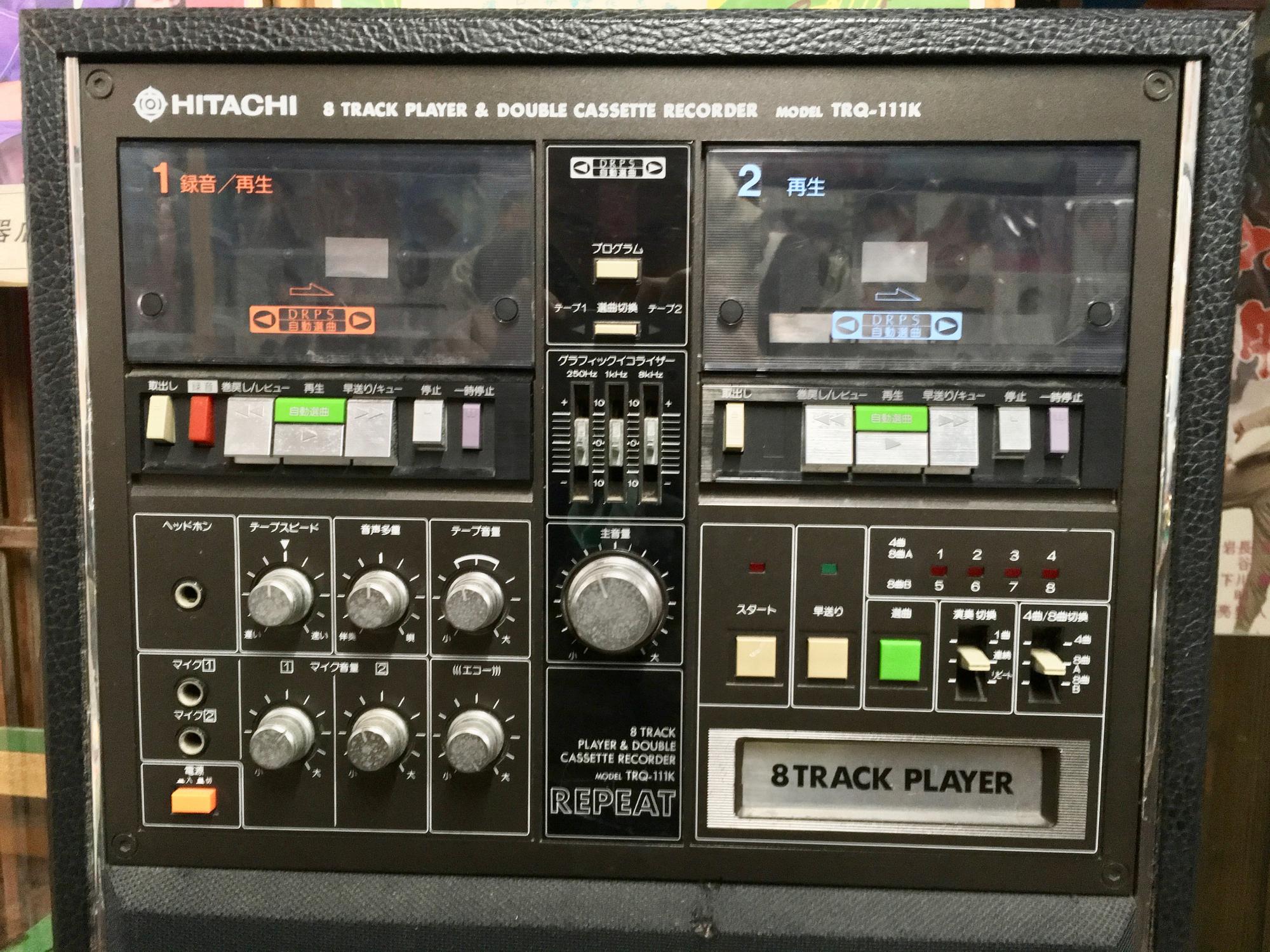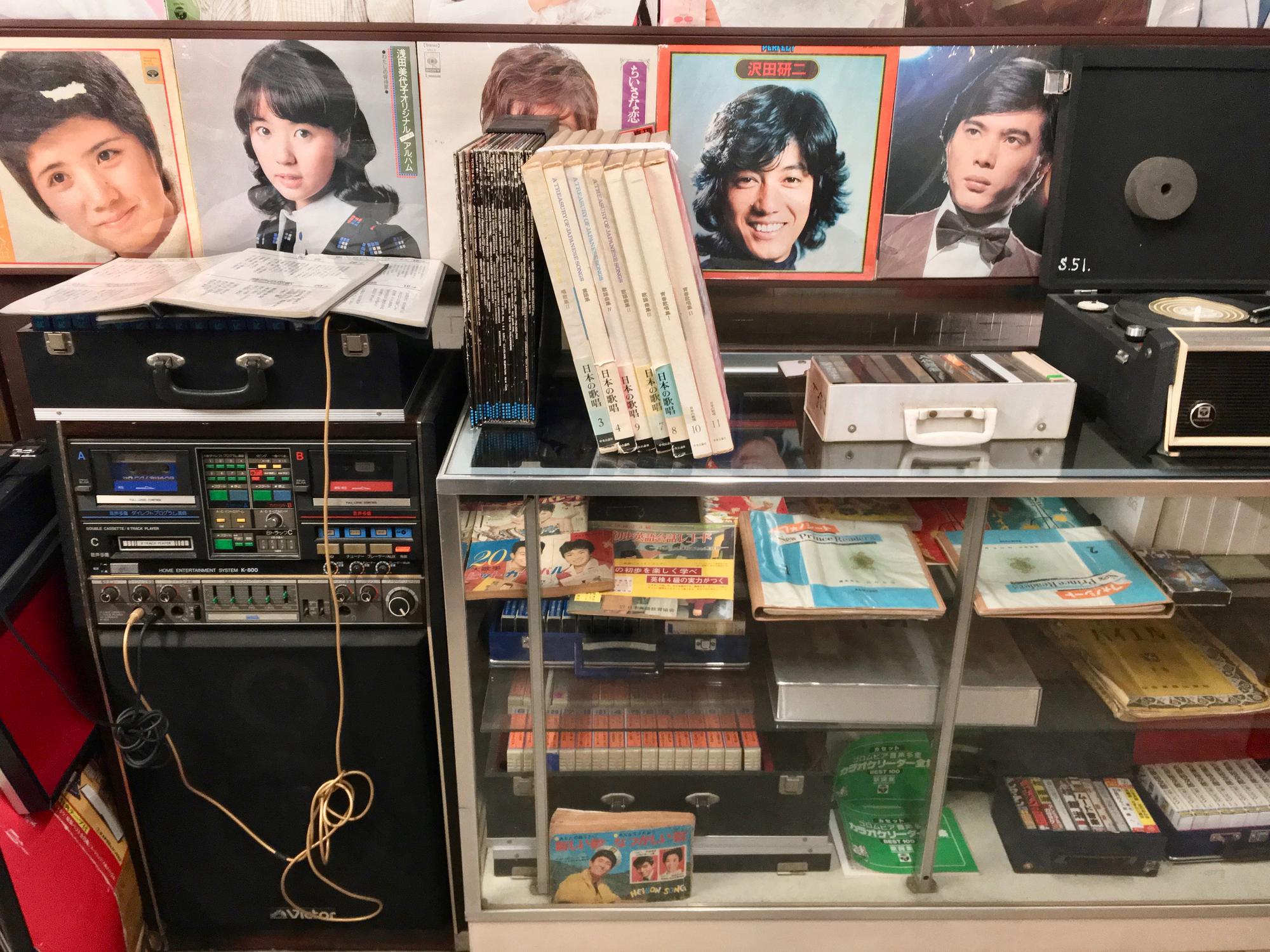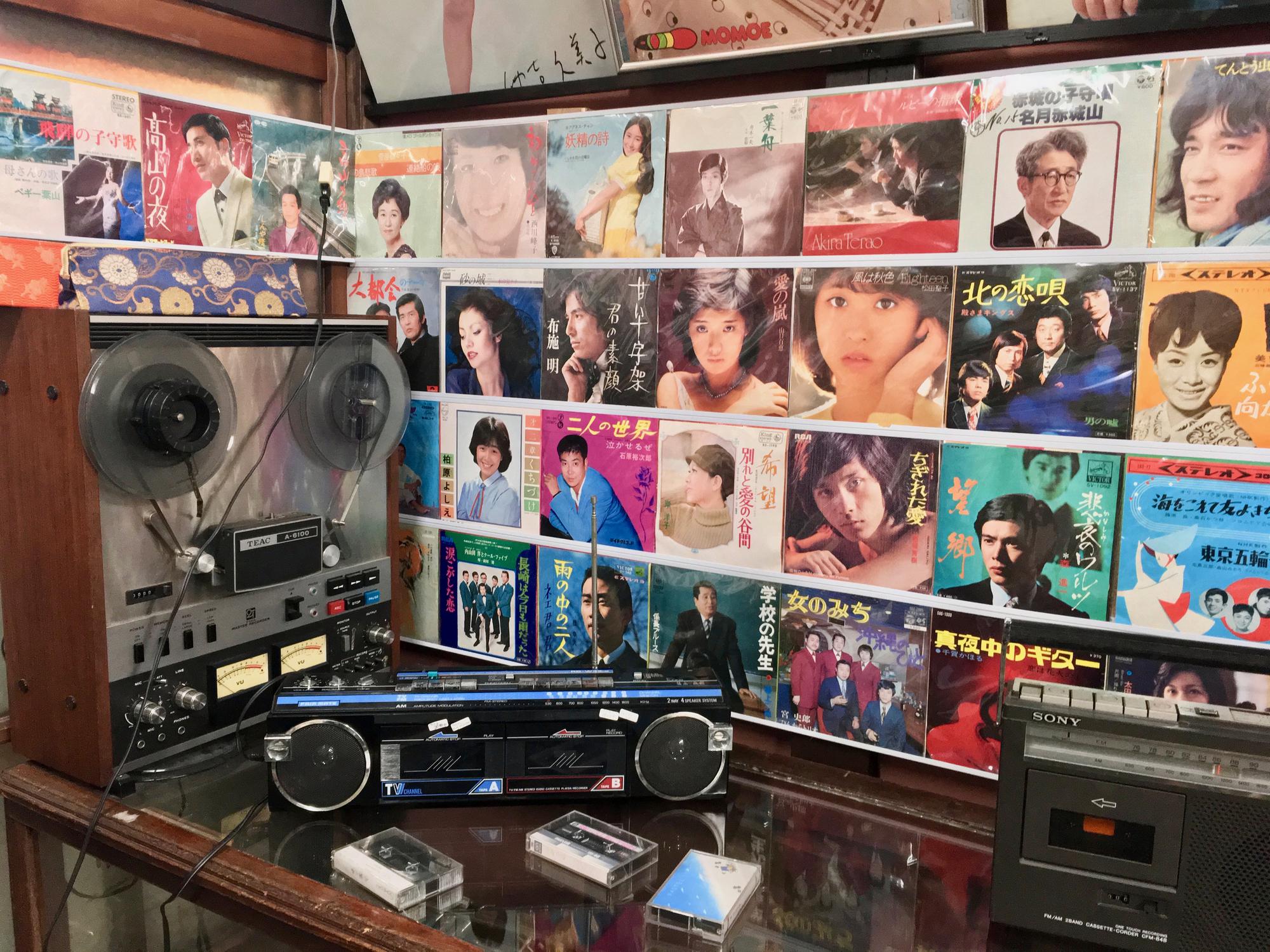 Cinema. Shhh, the movie is in progress.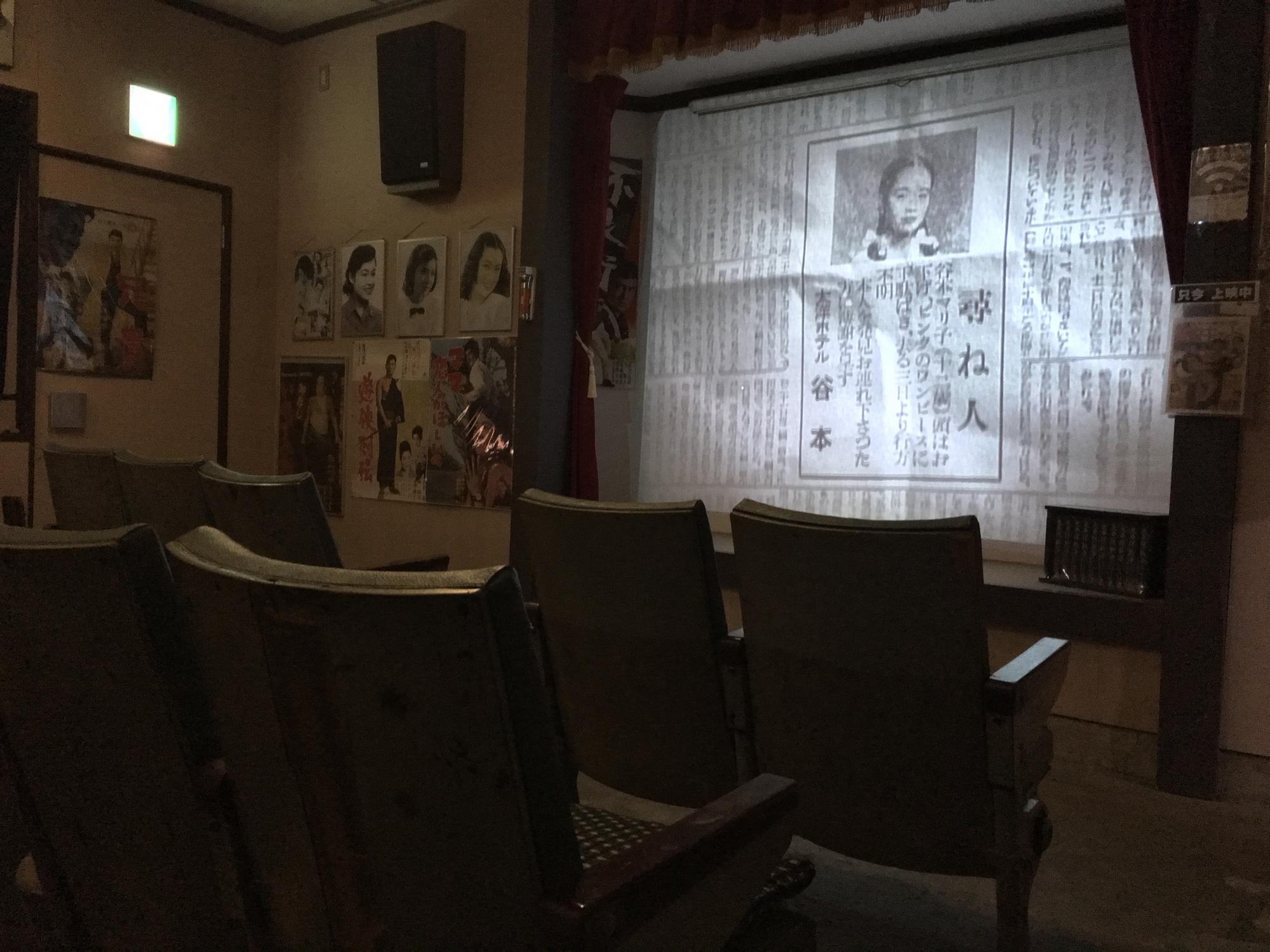 Posters.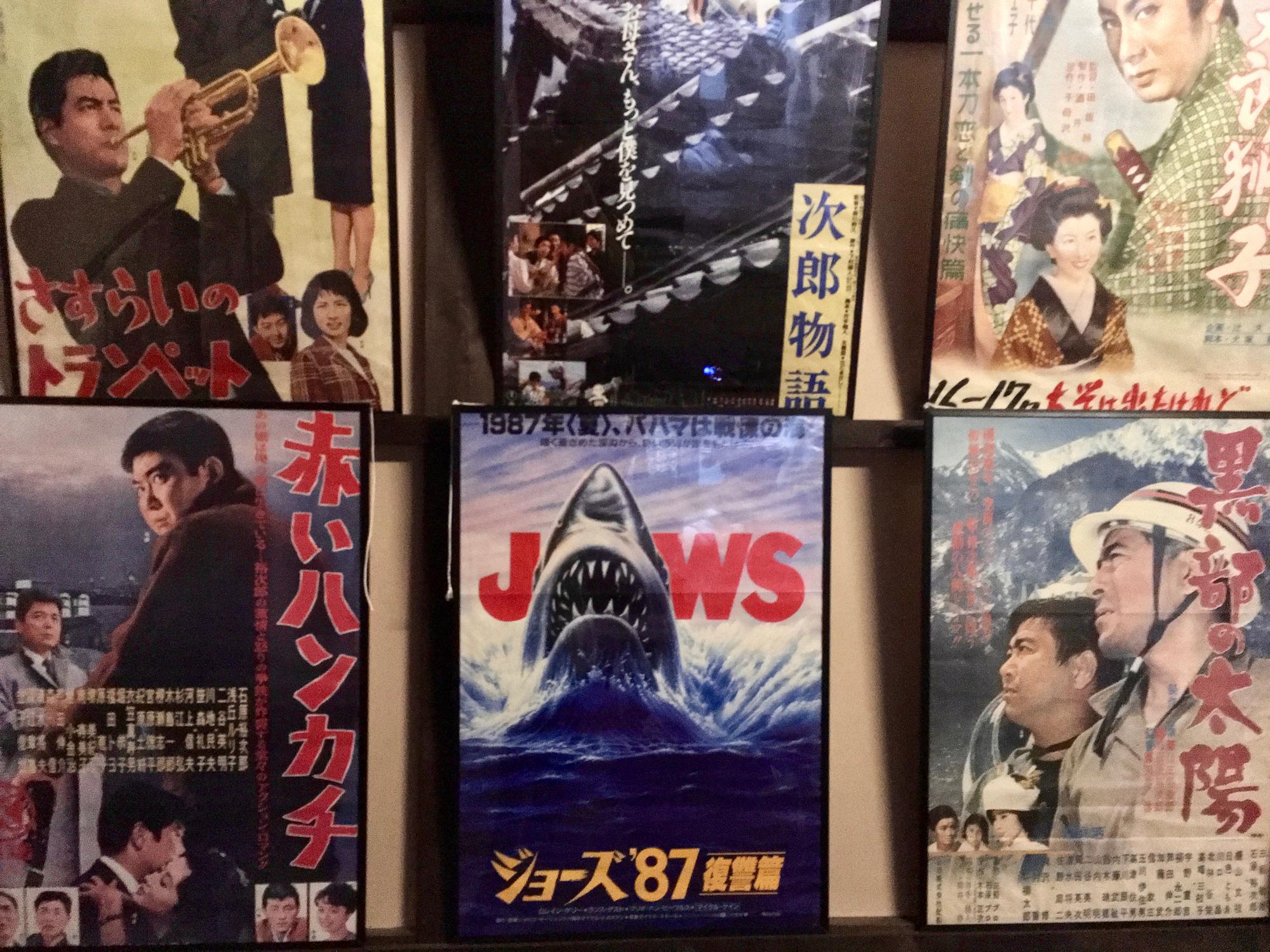 Japanese style toilet.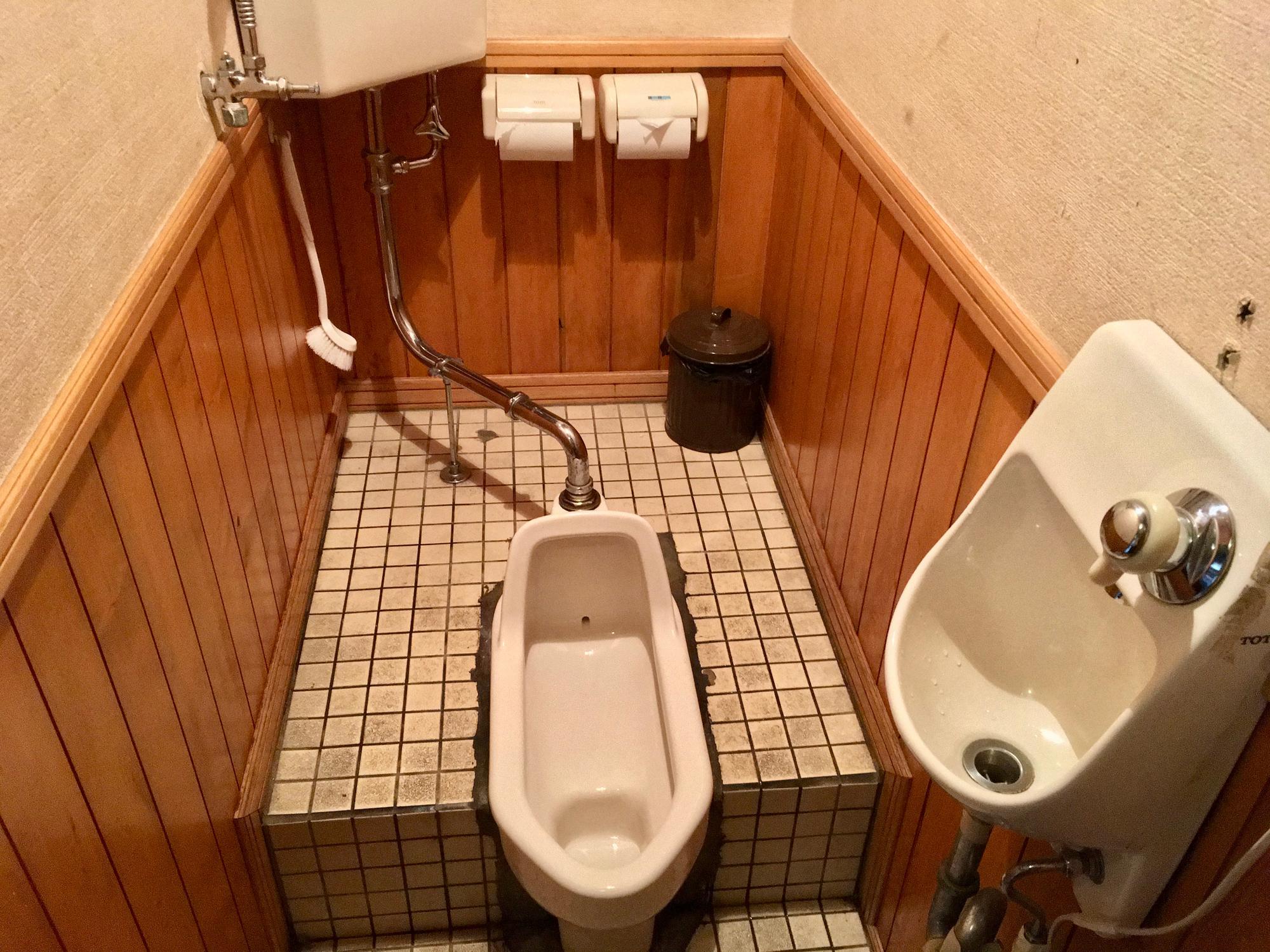 Phonebooth.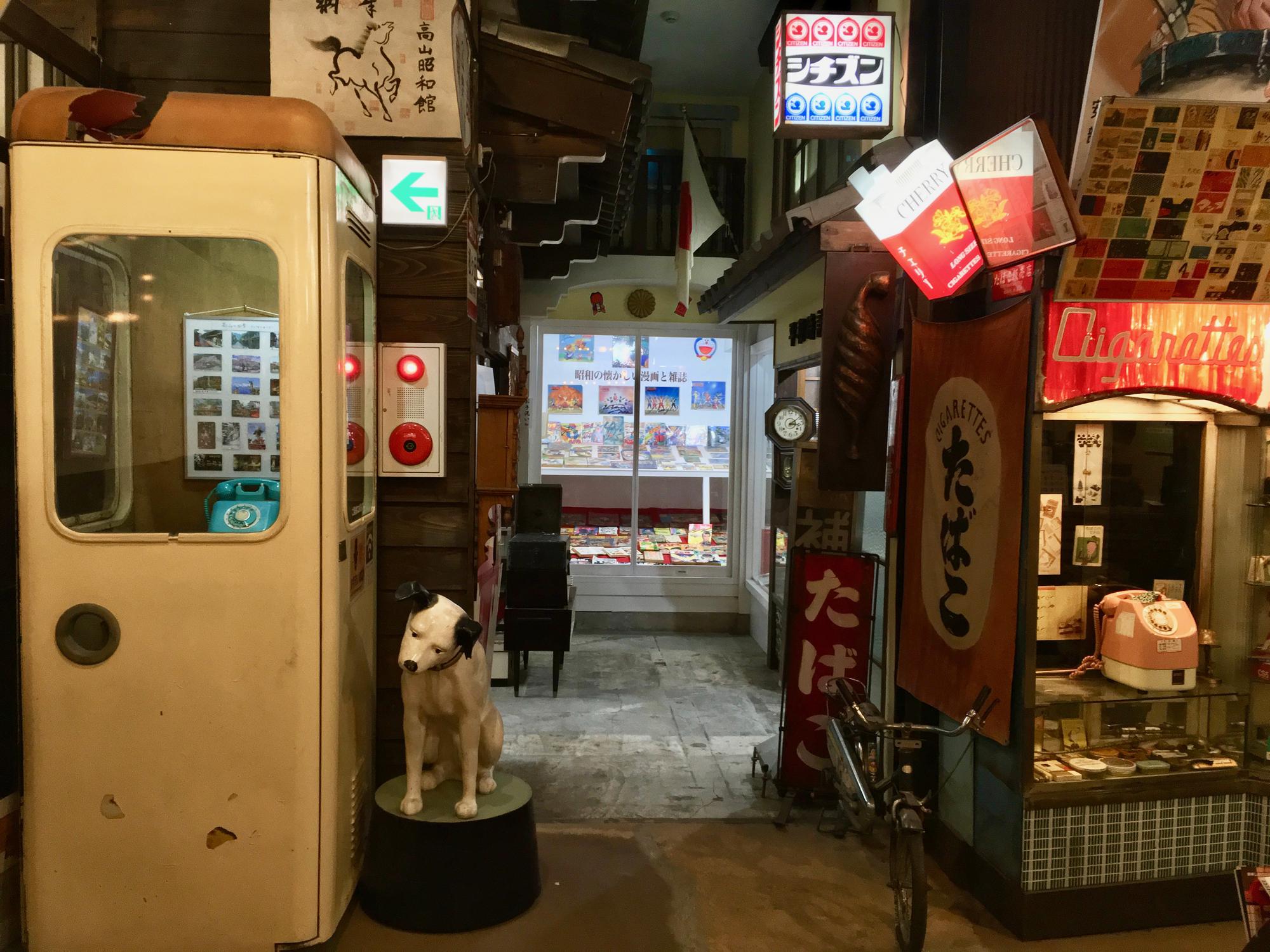 Pinball.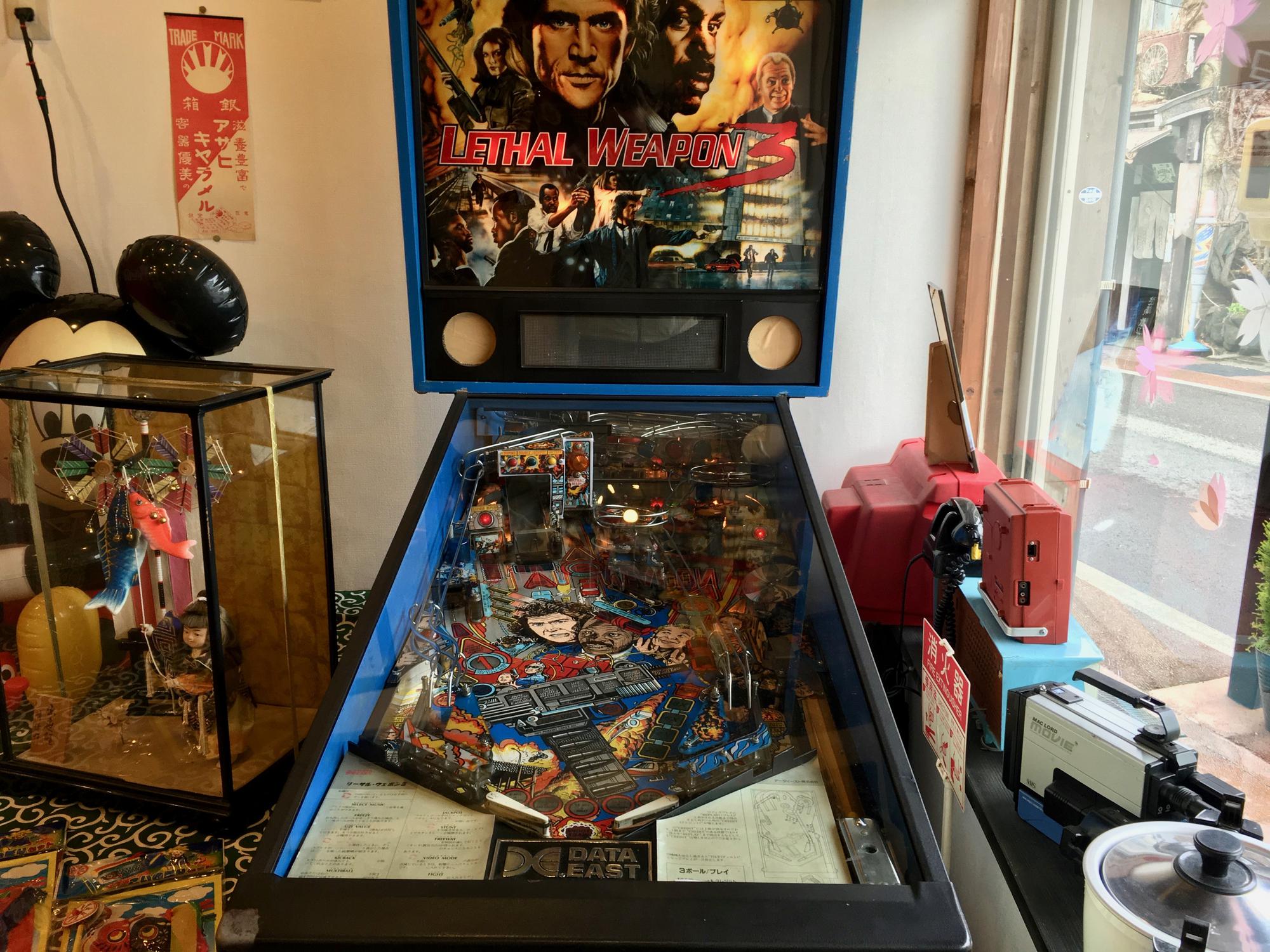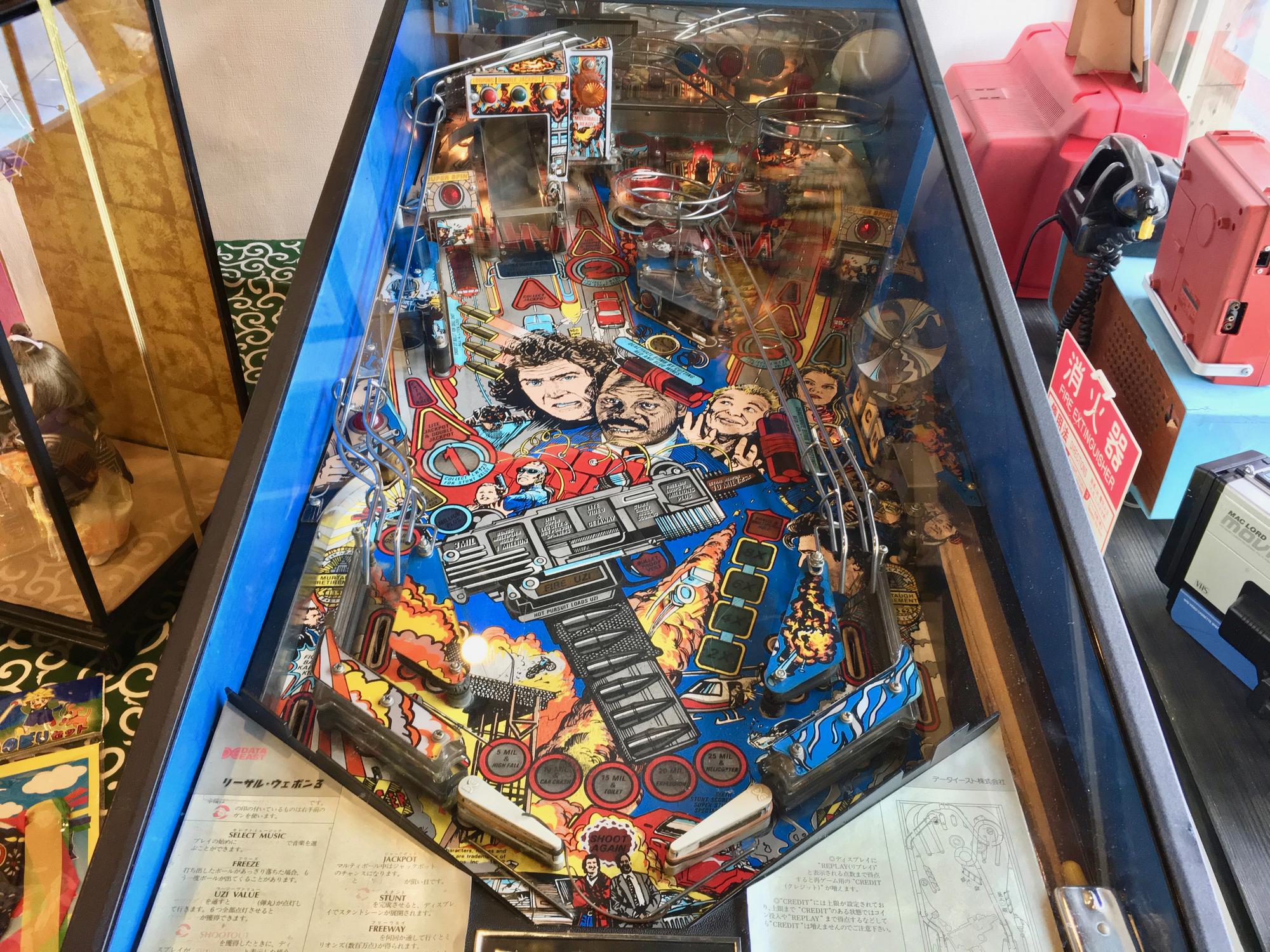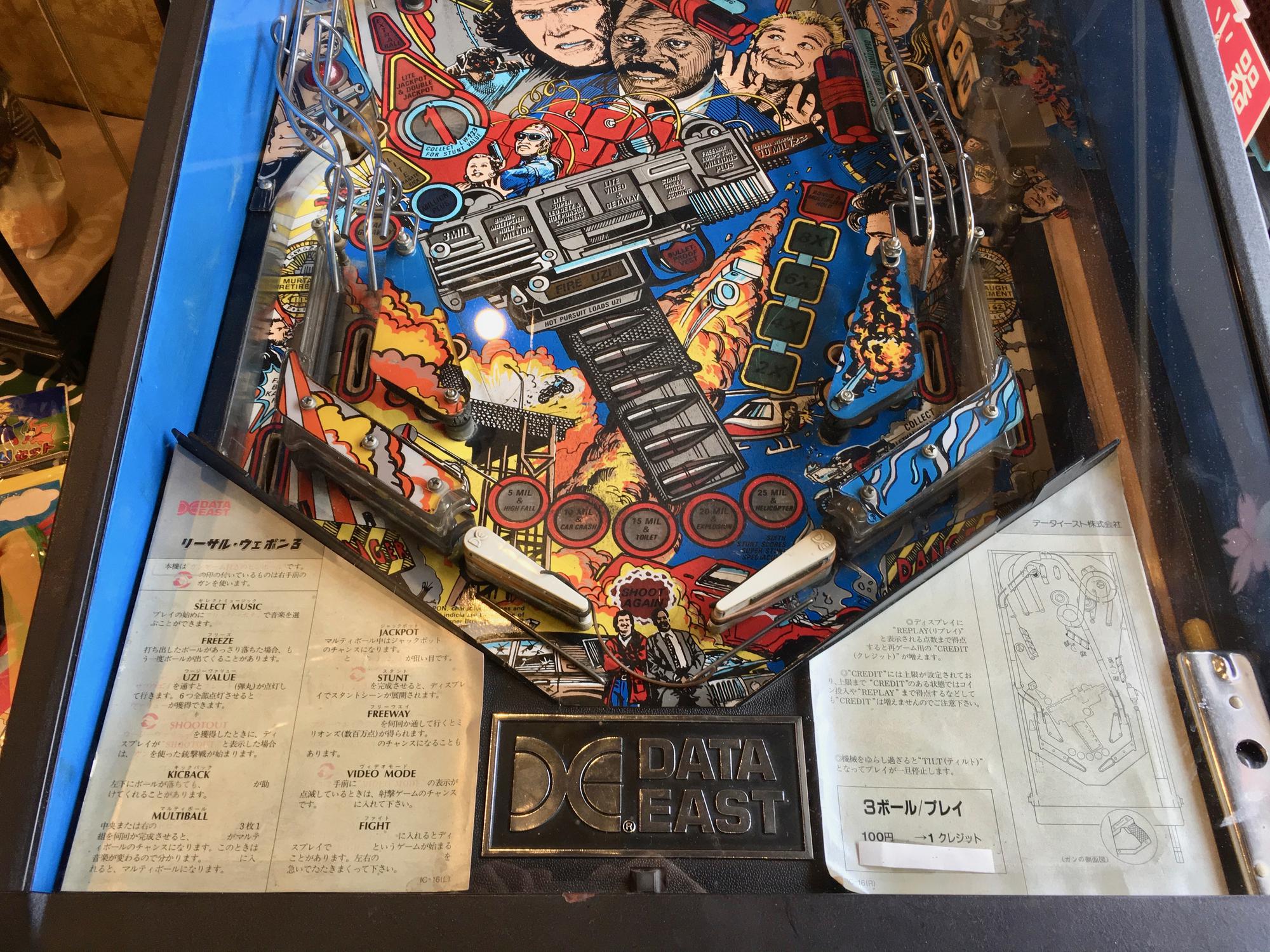 * * * * *
Back in our time. New day—new trains. This one has wide panoramic windows.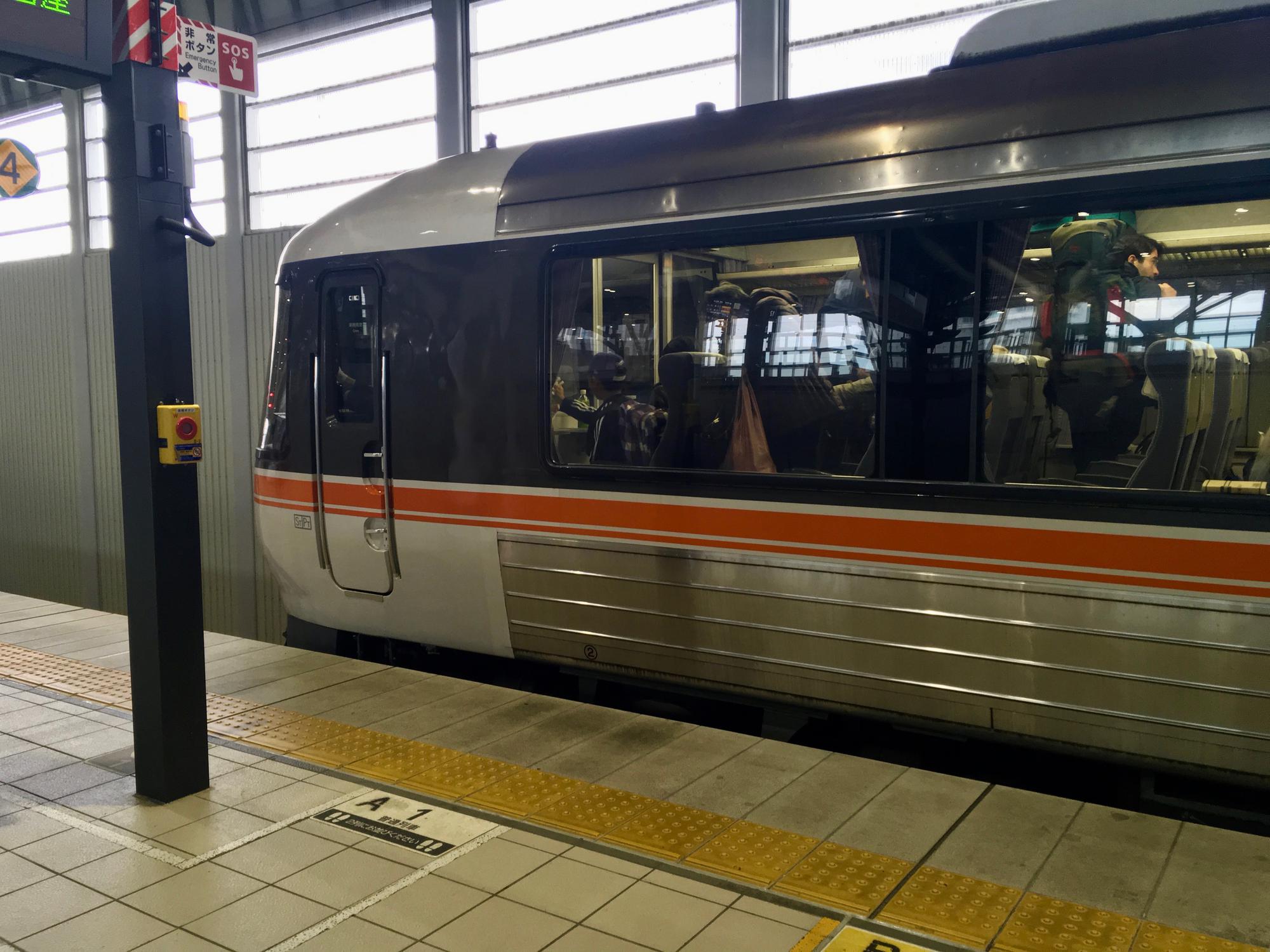 It makes sense to pay attention to the info on the seat's back. It says that the height of the headrest is adjustable.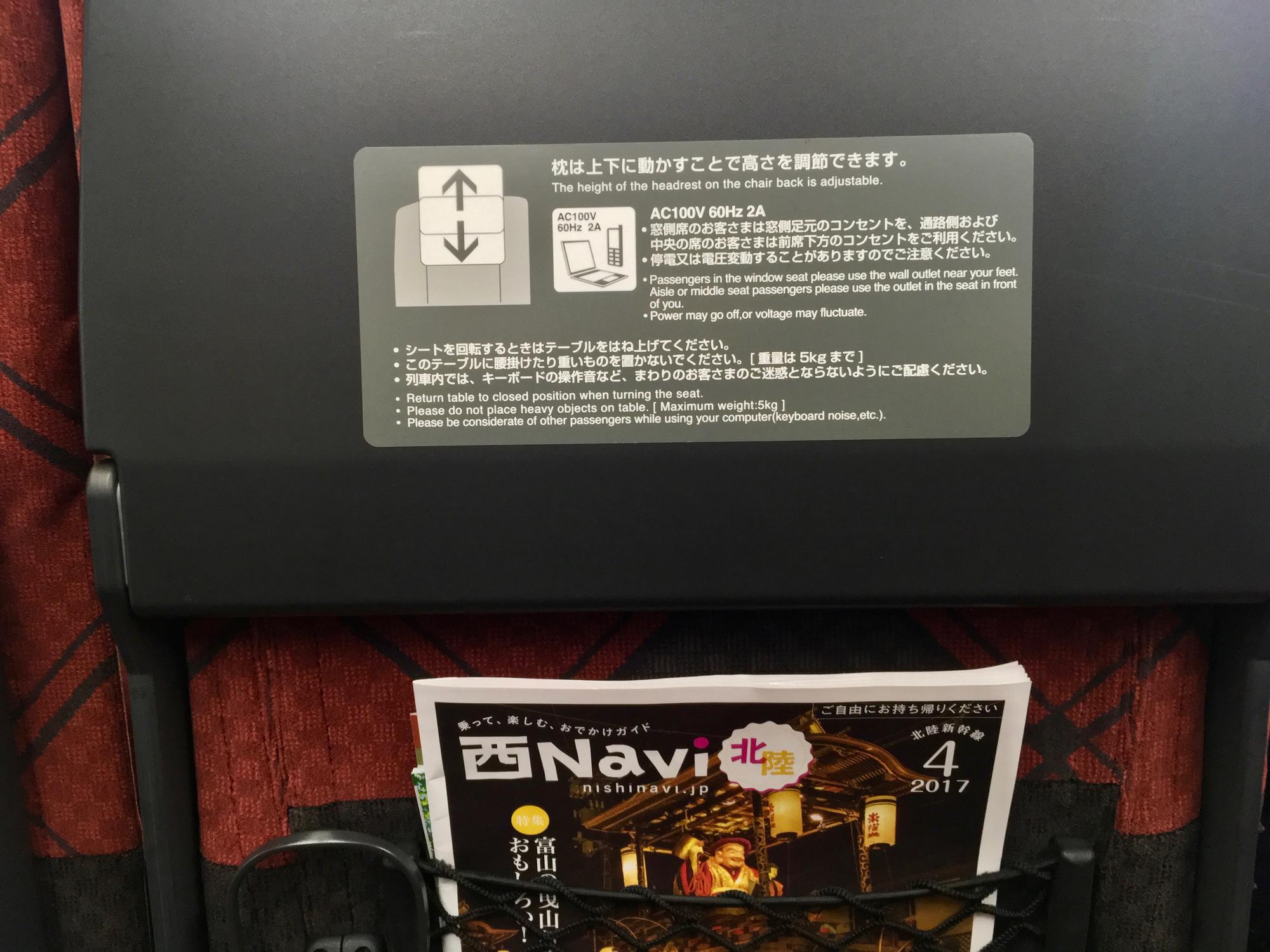 Sceneries outside the window.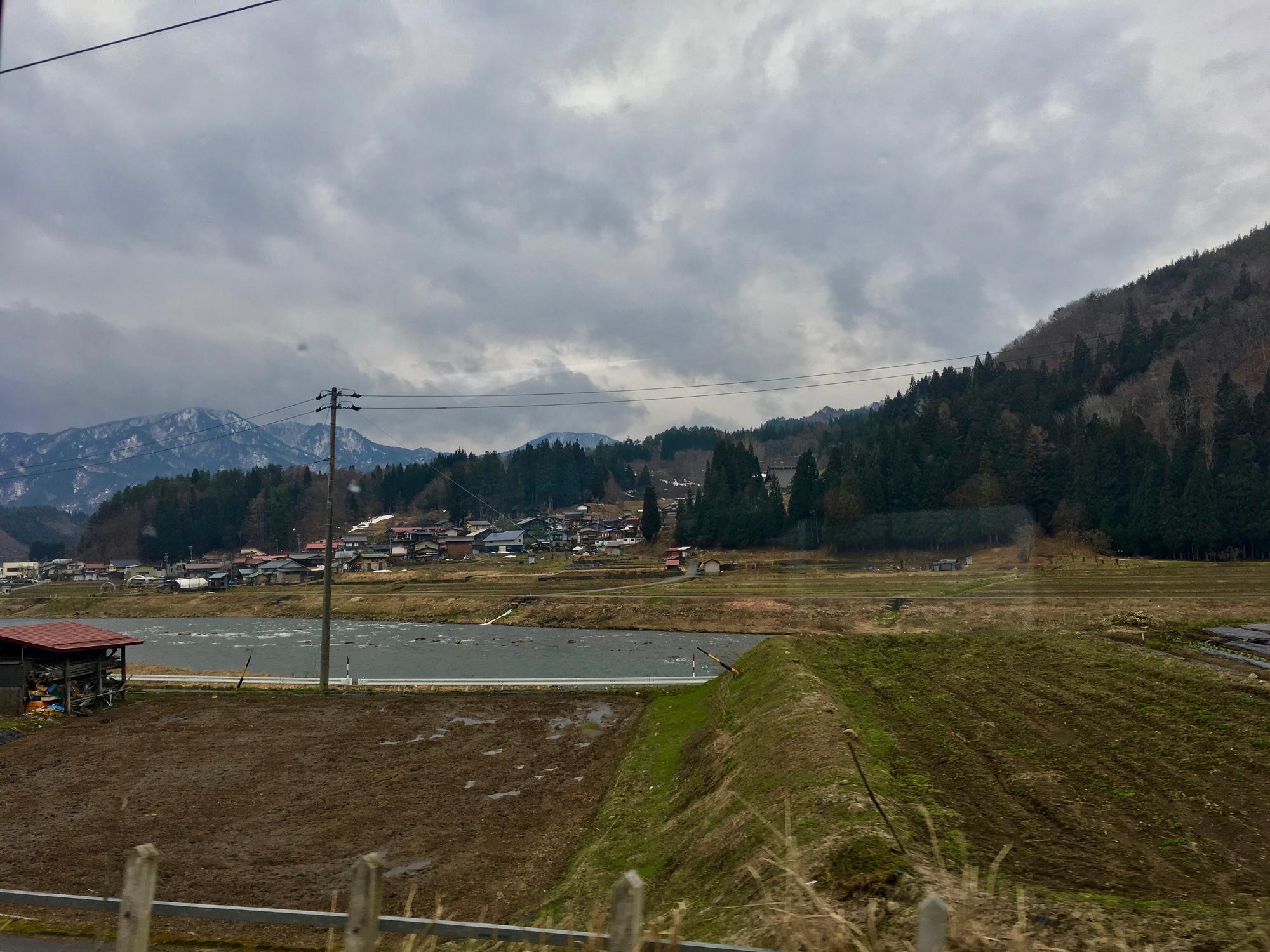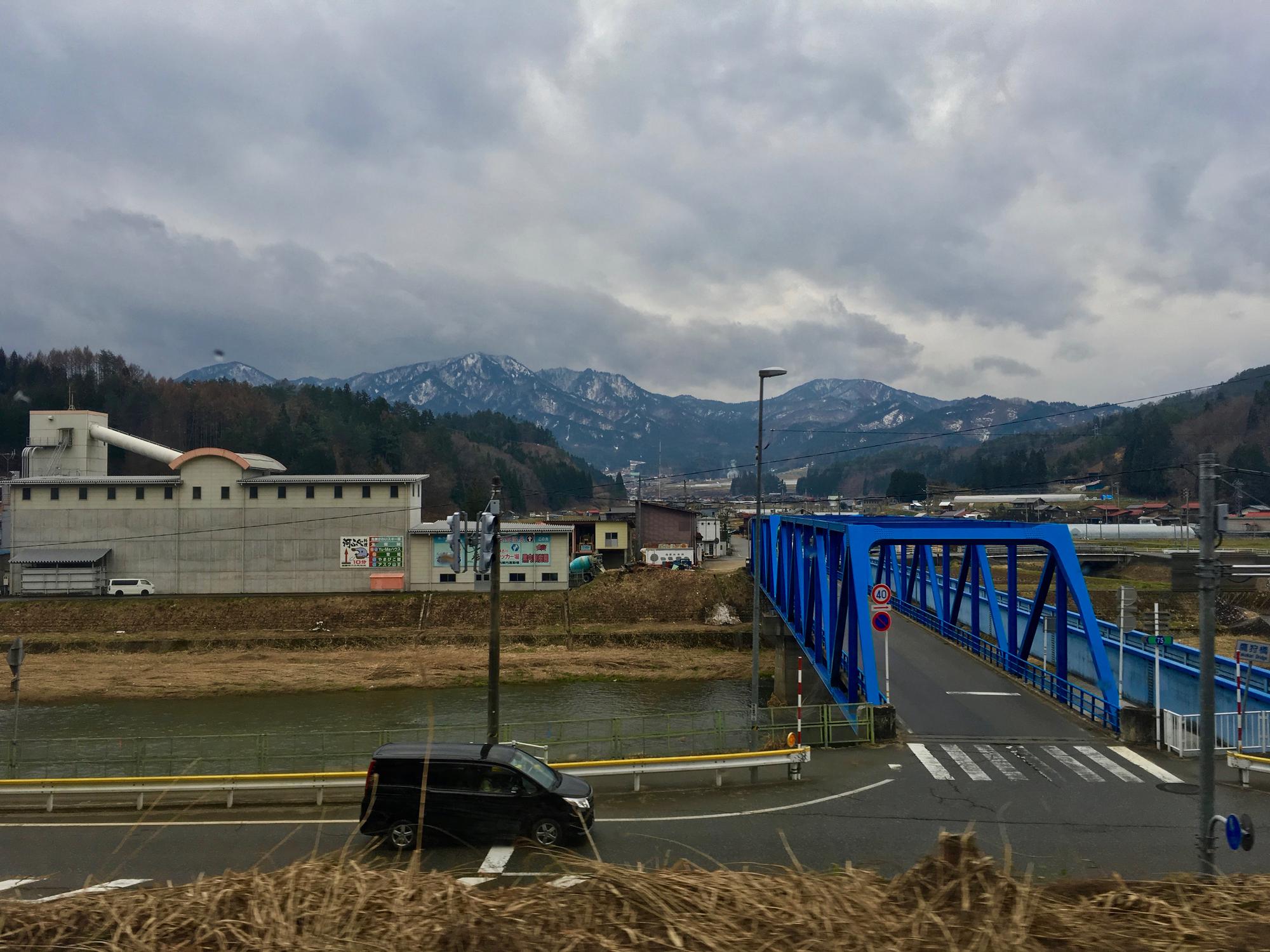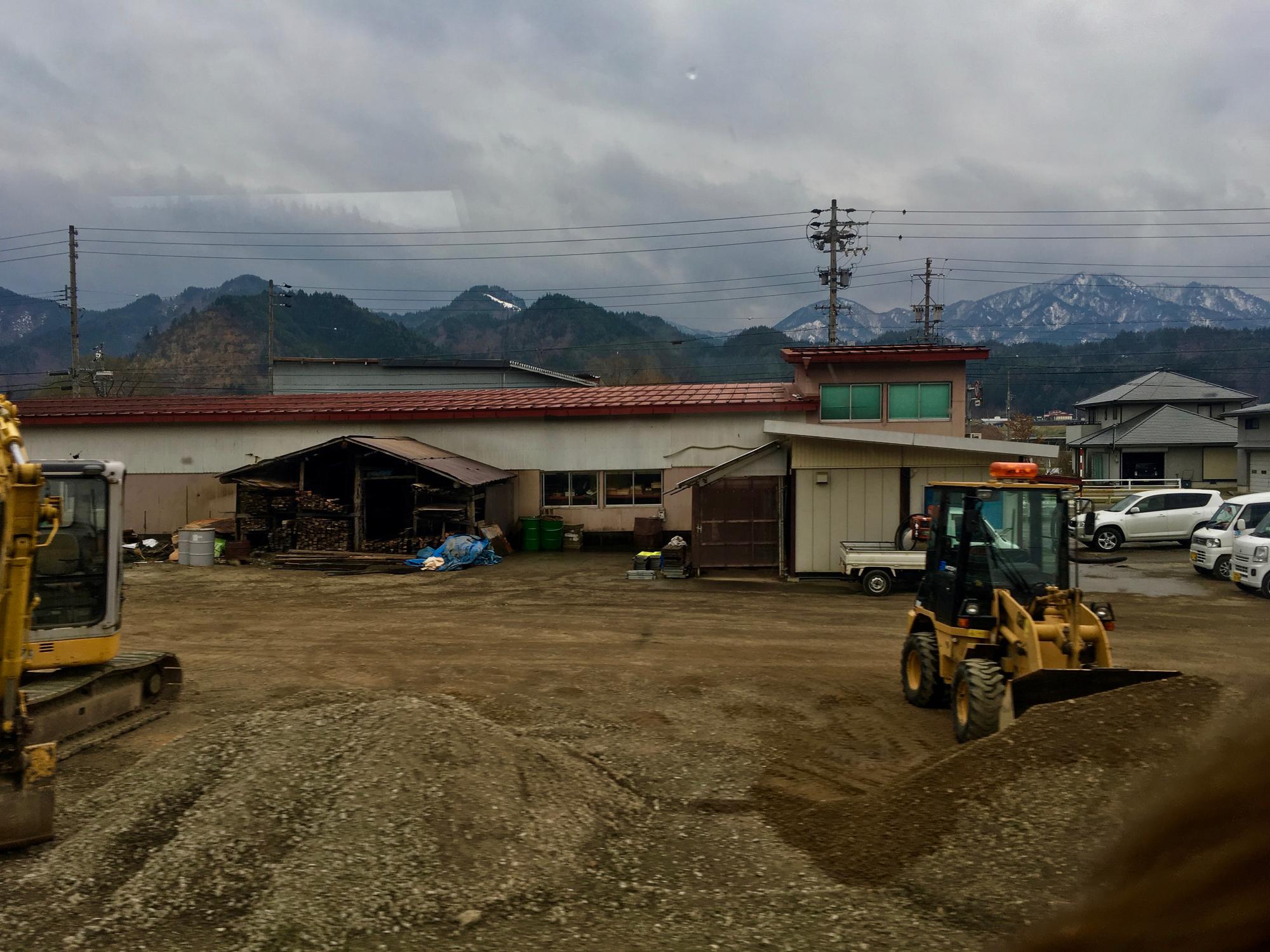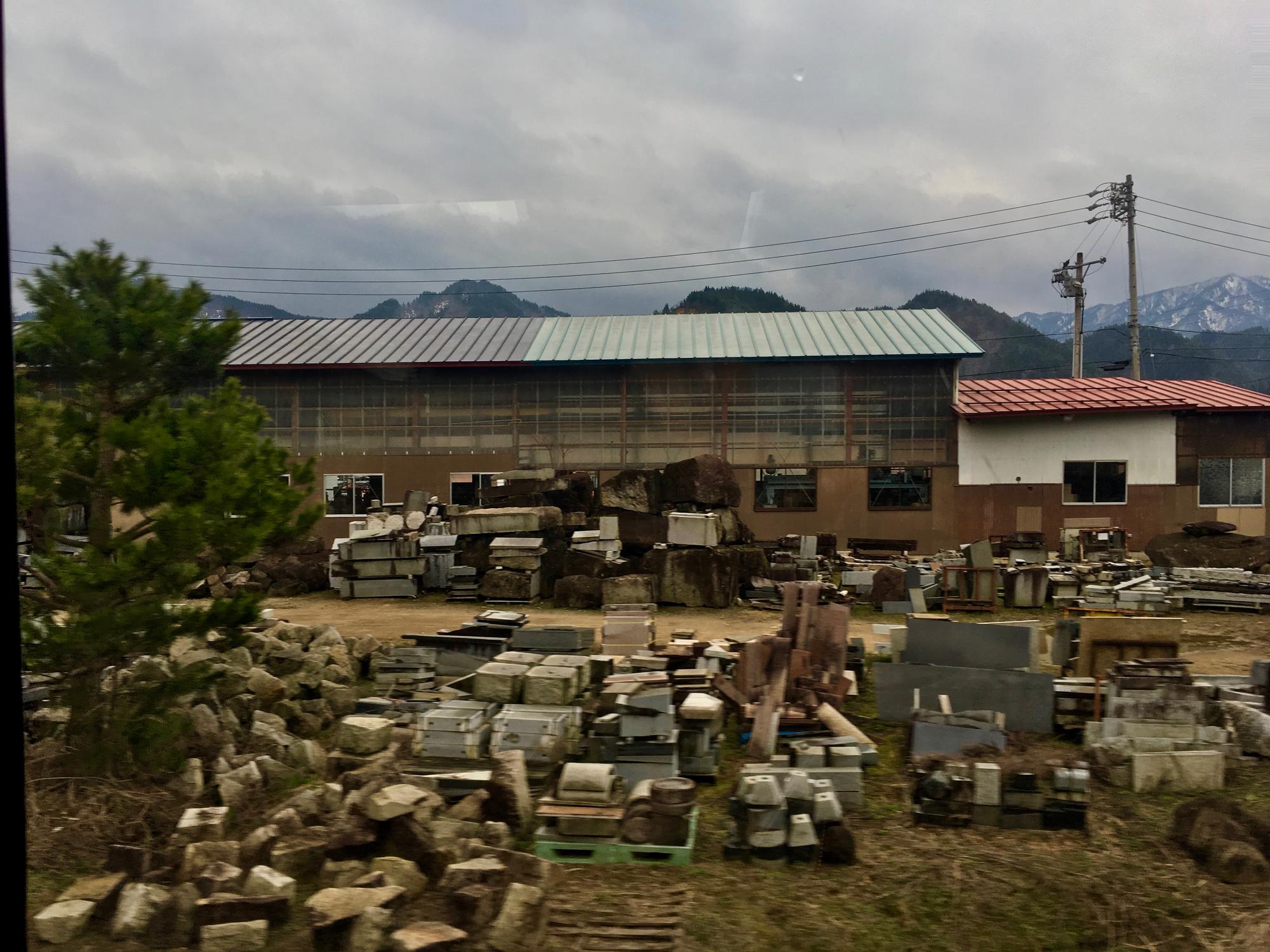 Pedestrian signal. No, it doesn't show 11. Bars disappear from top to bottom. It's green when the last one is gone.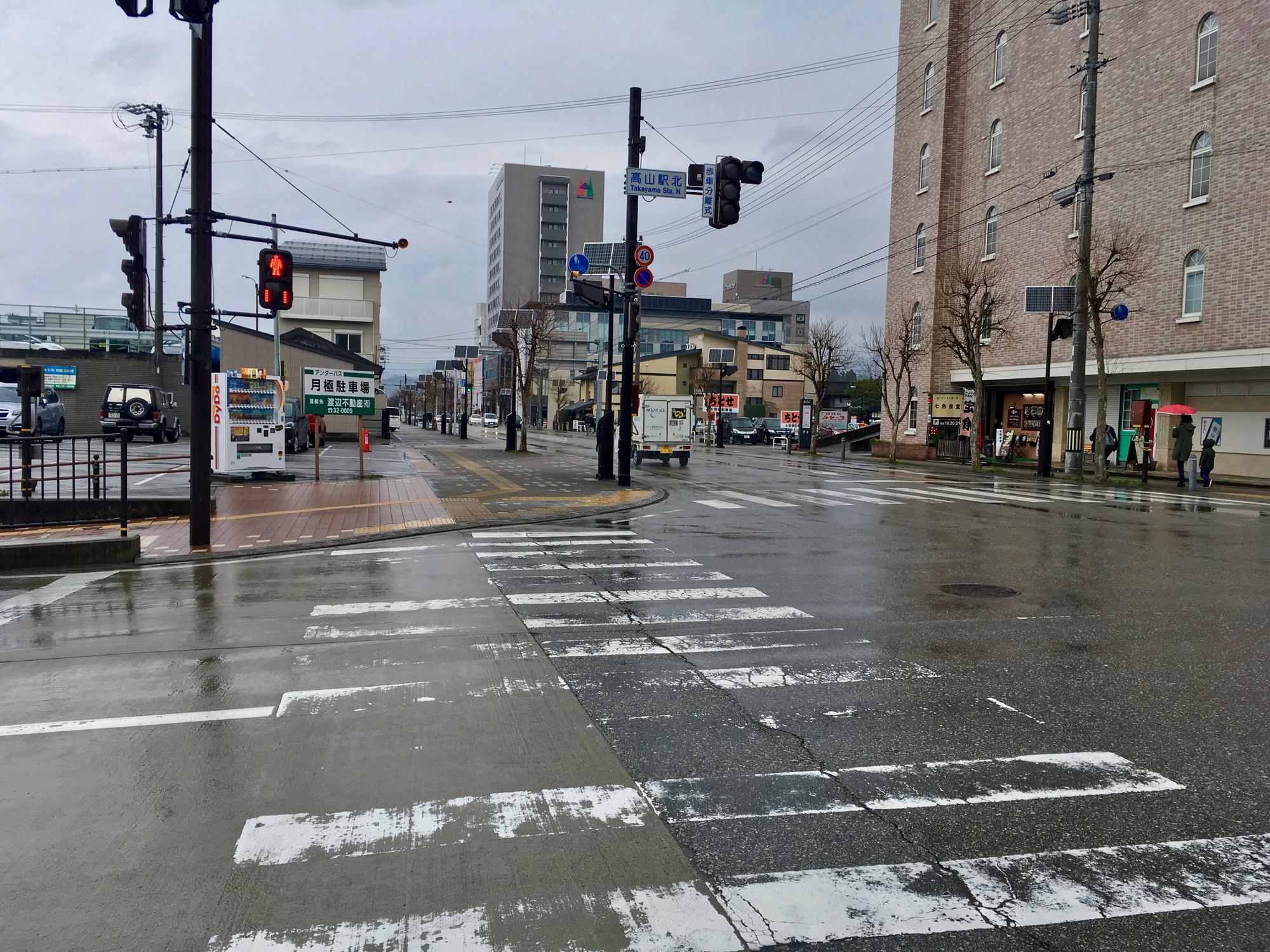 Pin.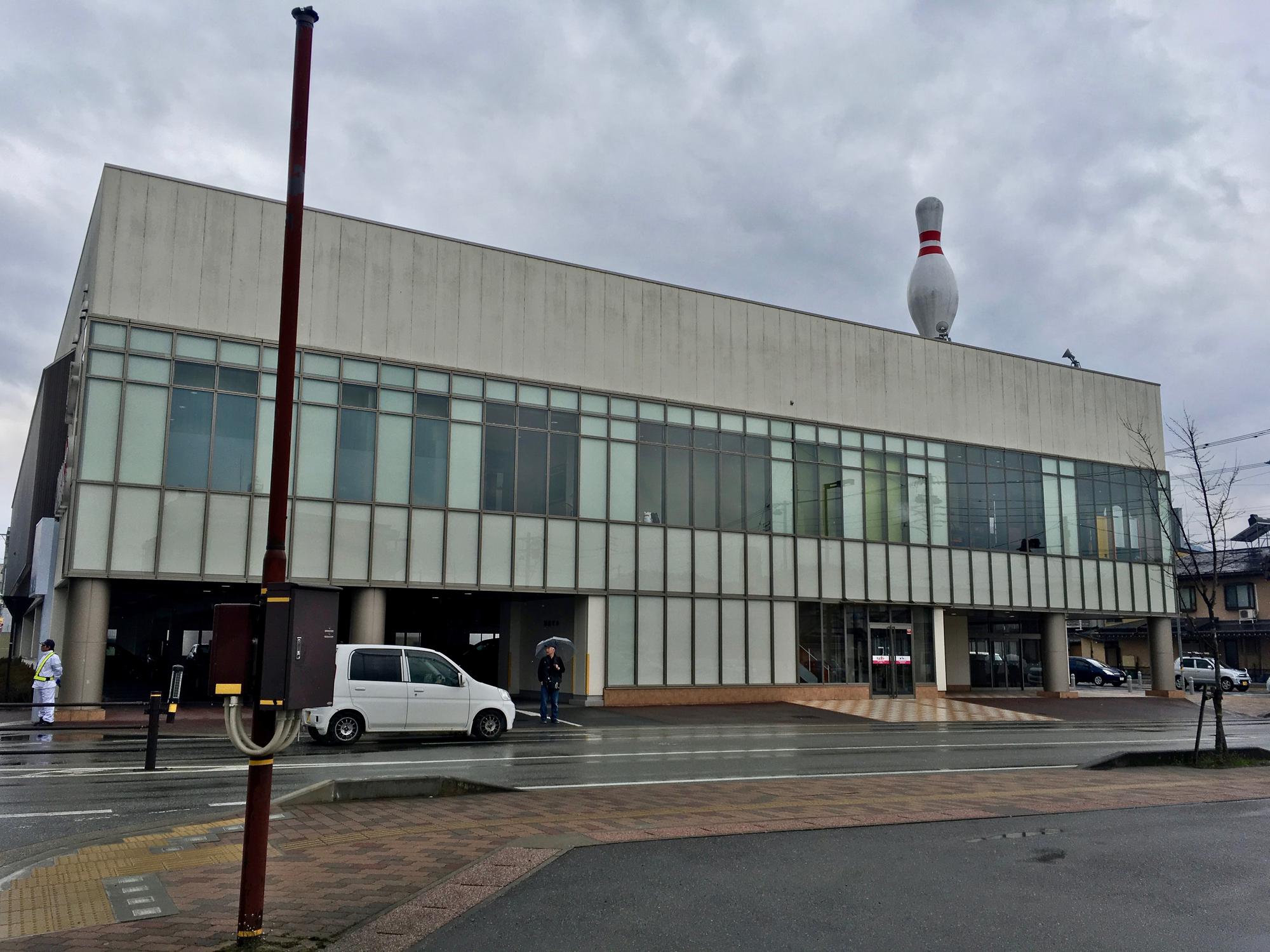 Postbox, cyclist, hydrant, already familiar pedestrian signal, road routes on the pillar.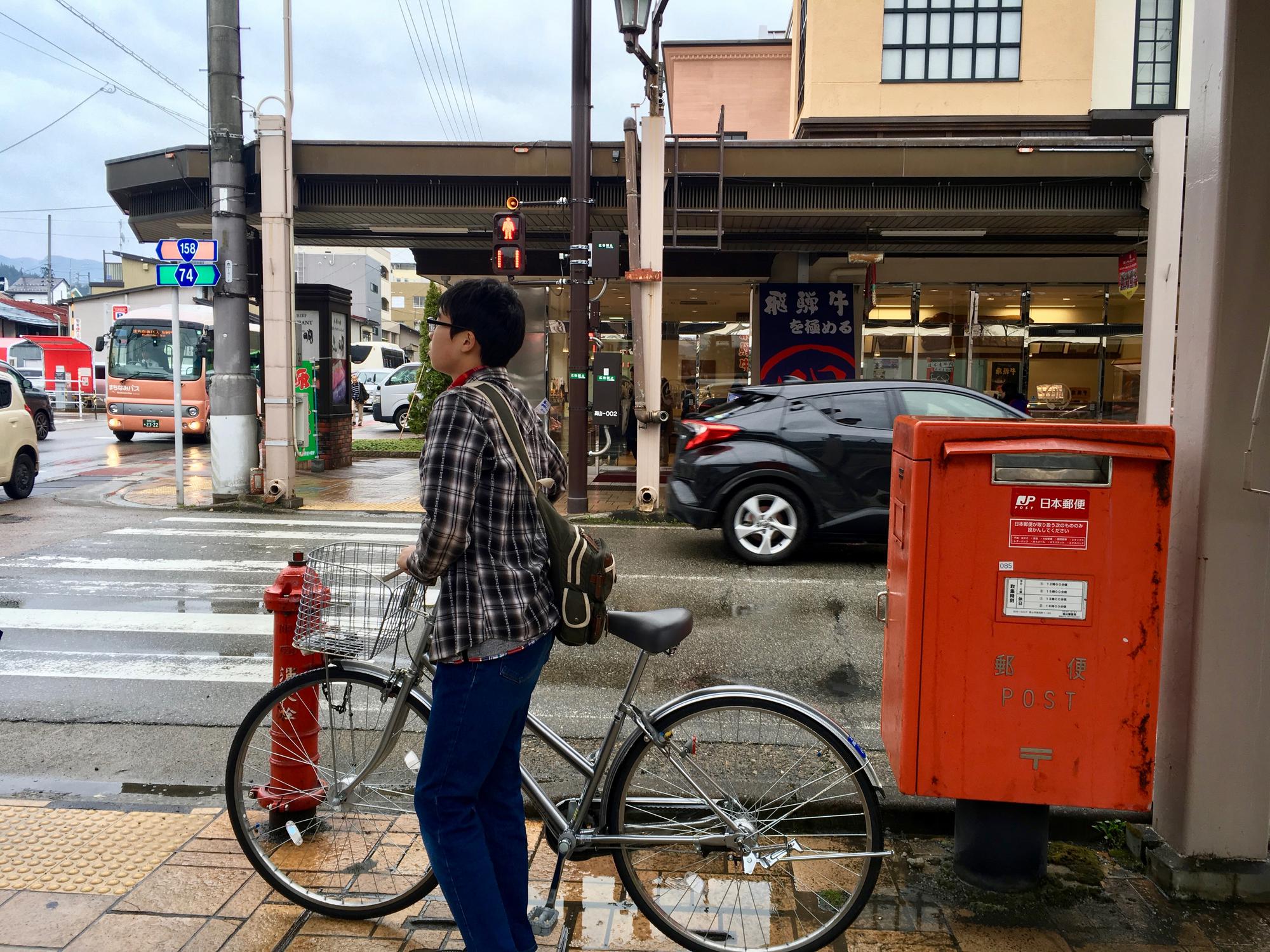 There is a temple in the yard.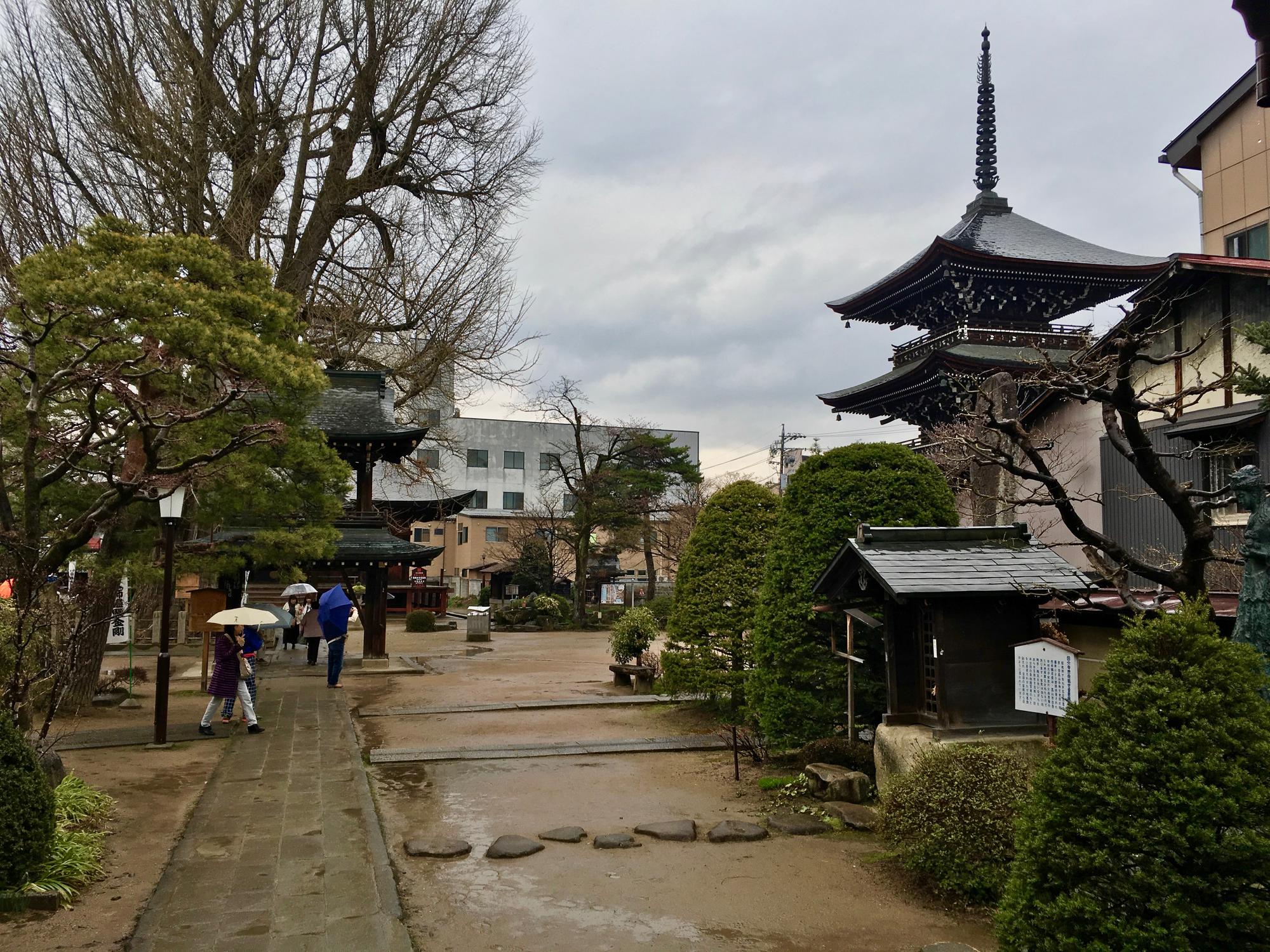 Bench with its back to the road, like at bus stops.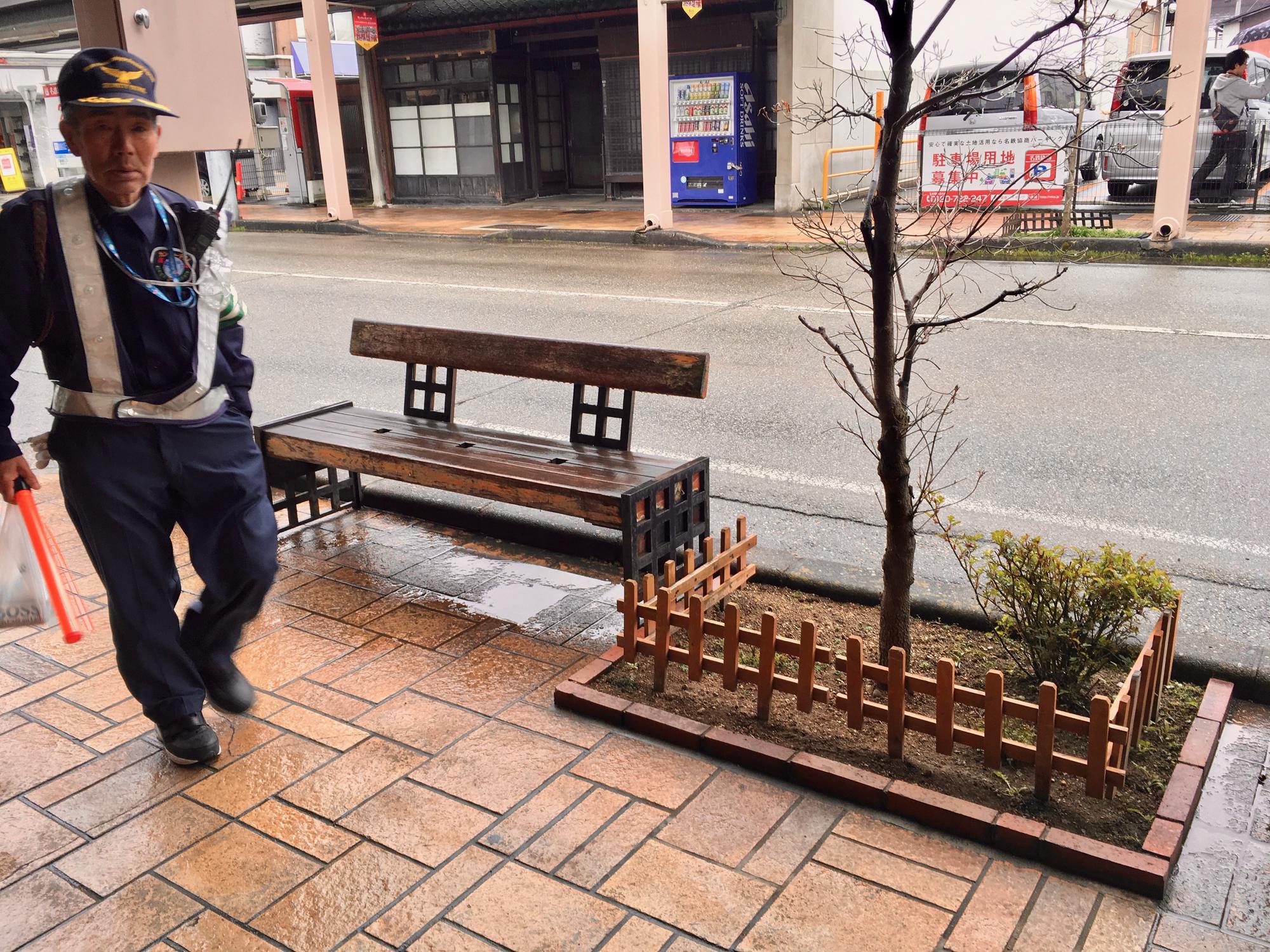 Bicycles.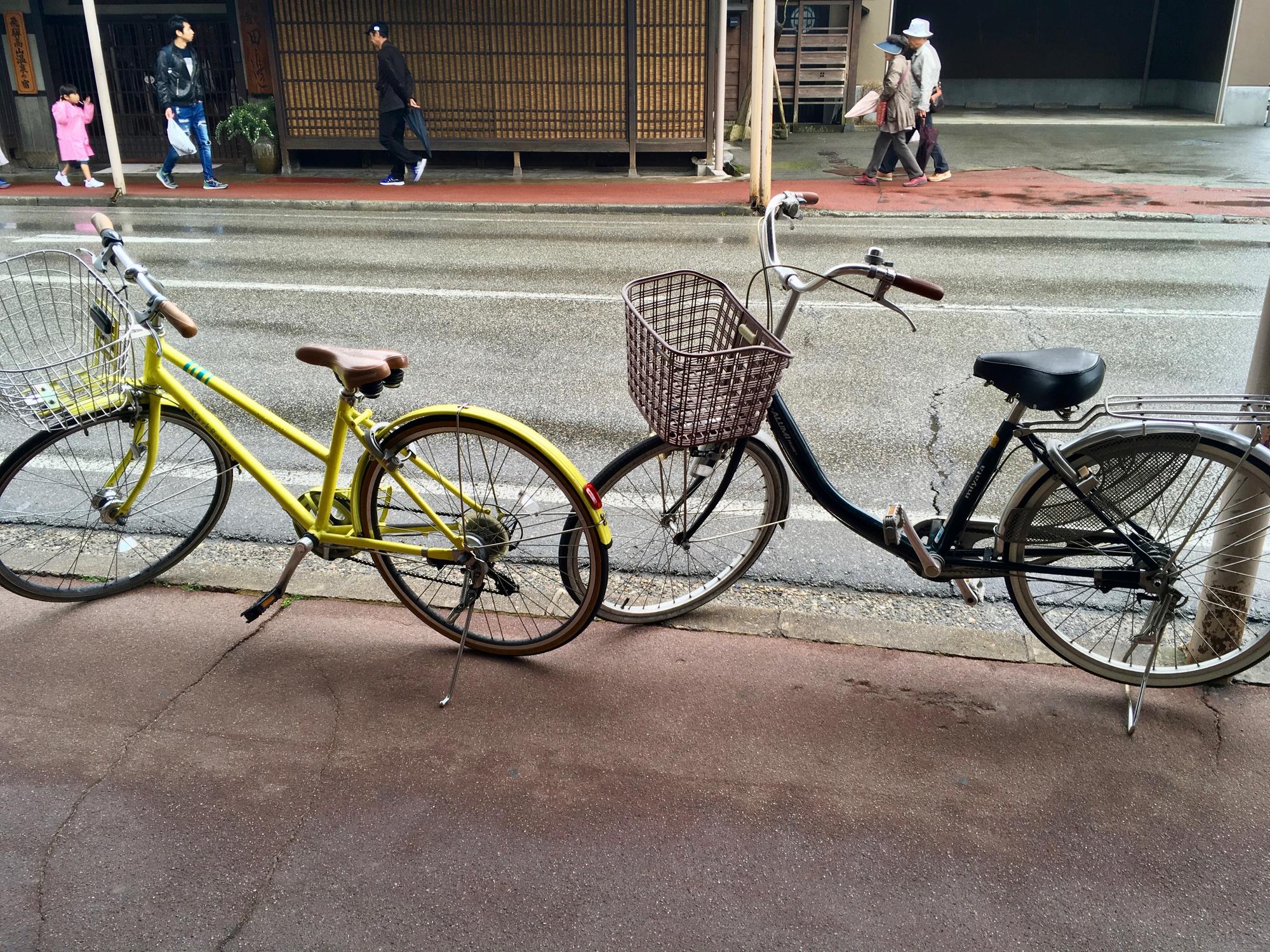 The side street is closed for cars.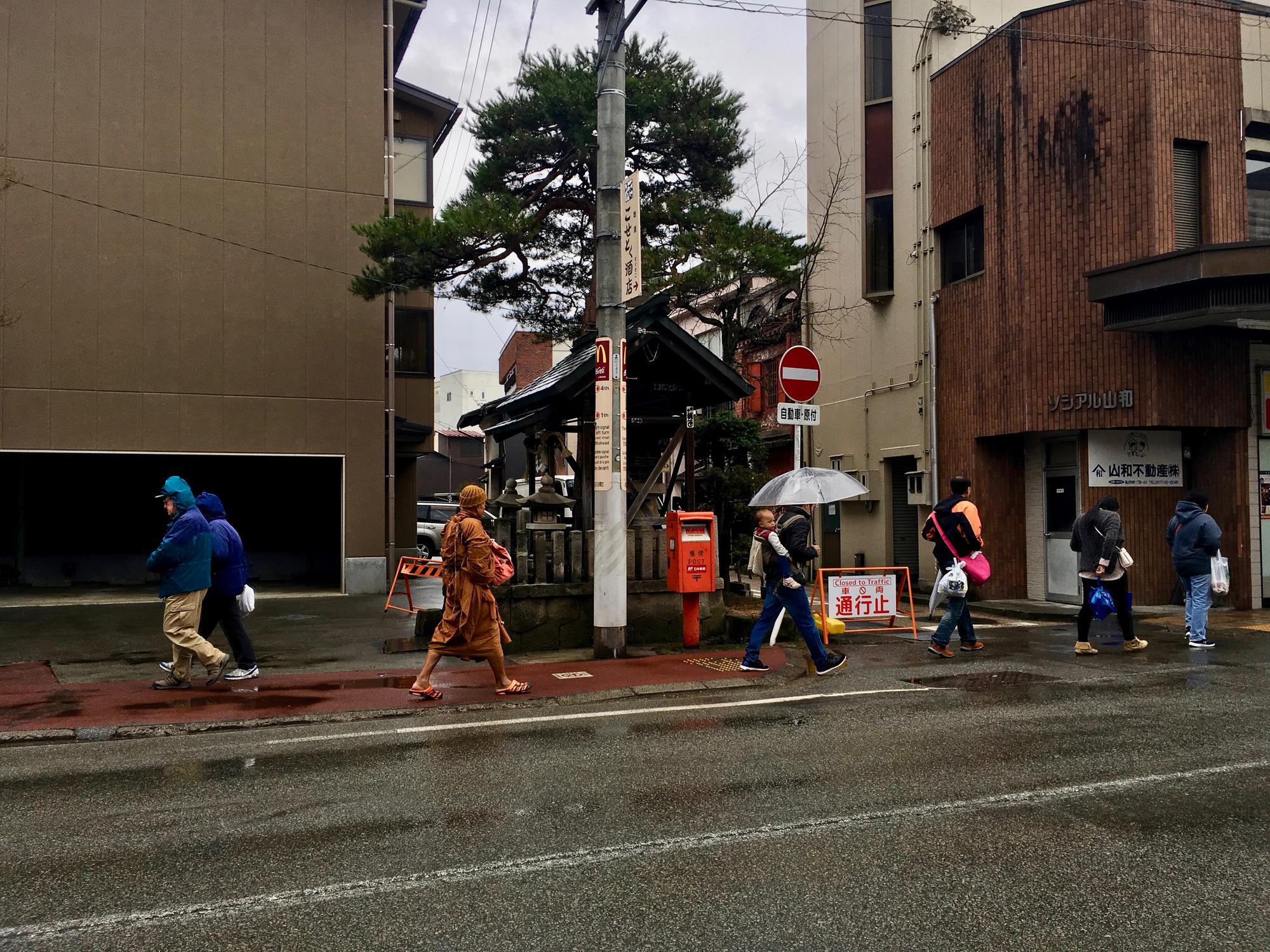 Miyagawa river.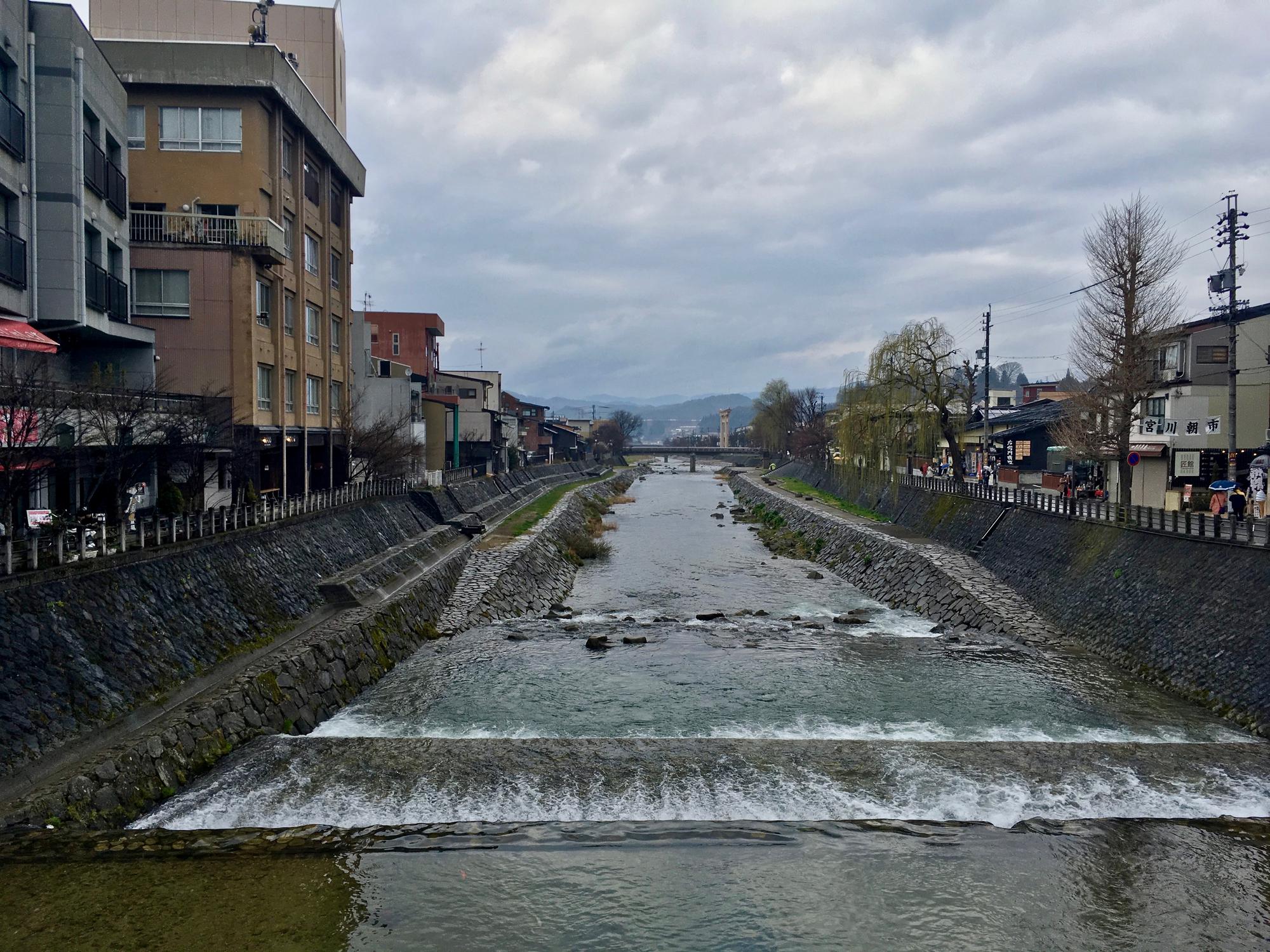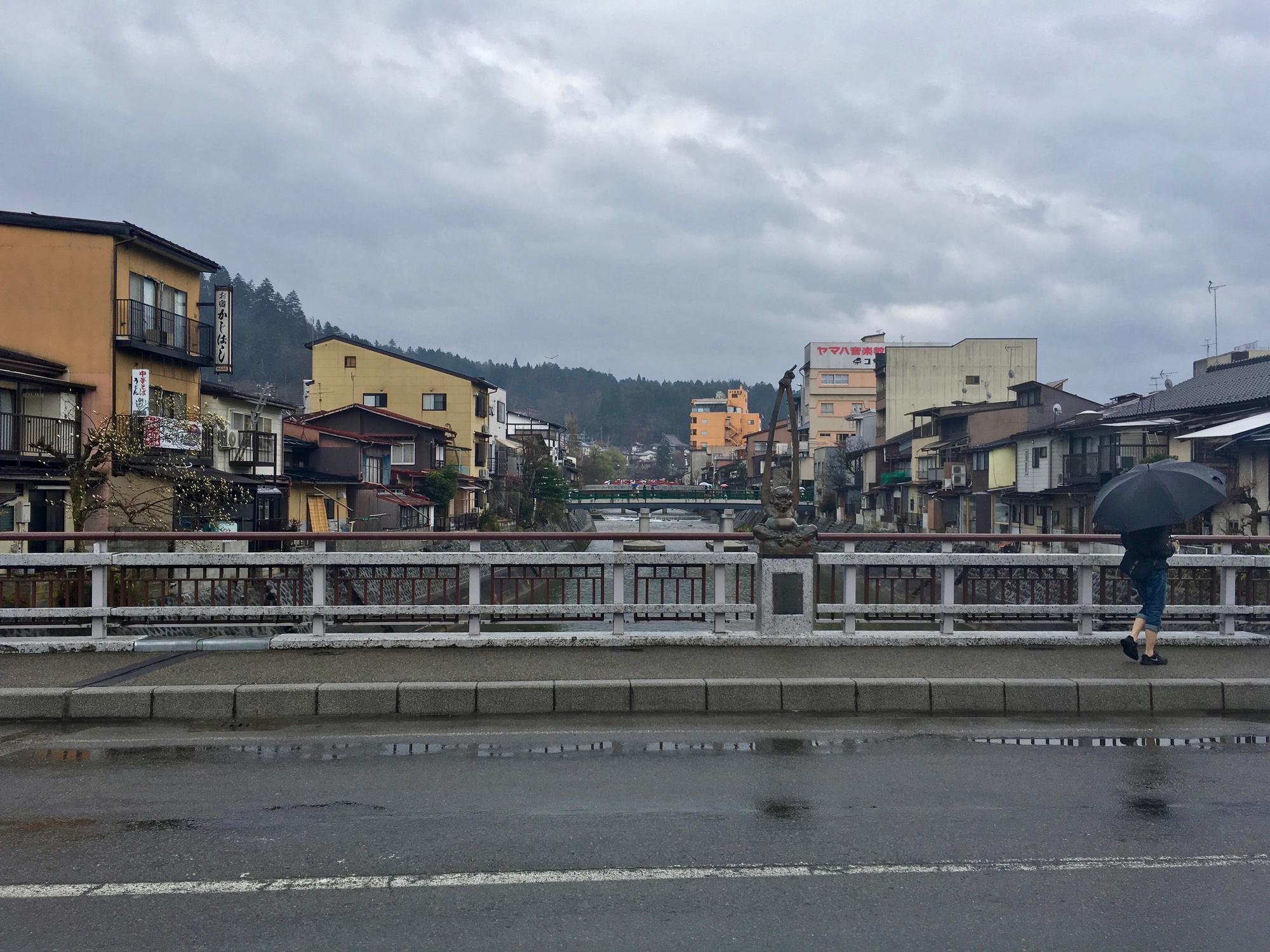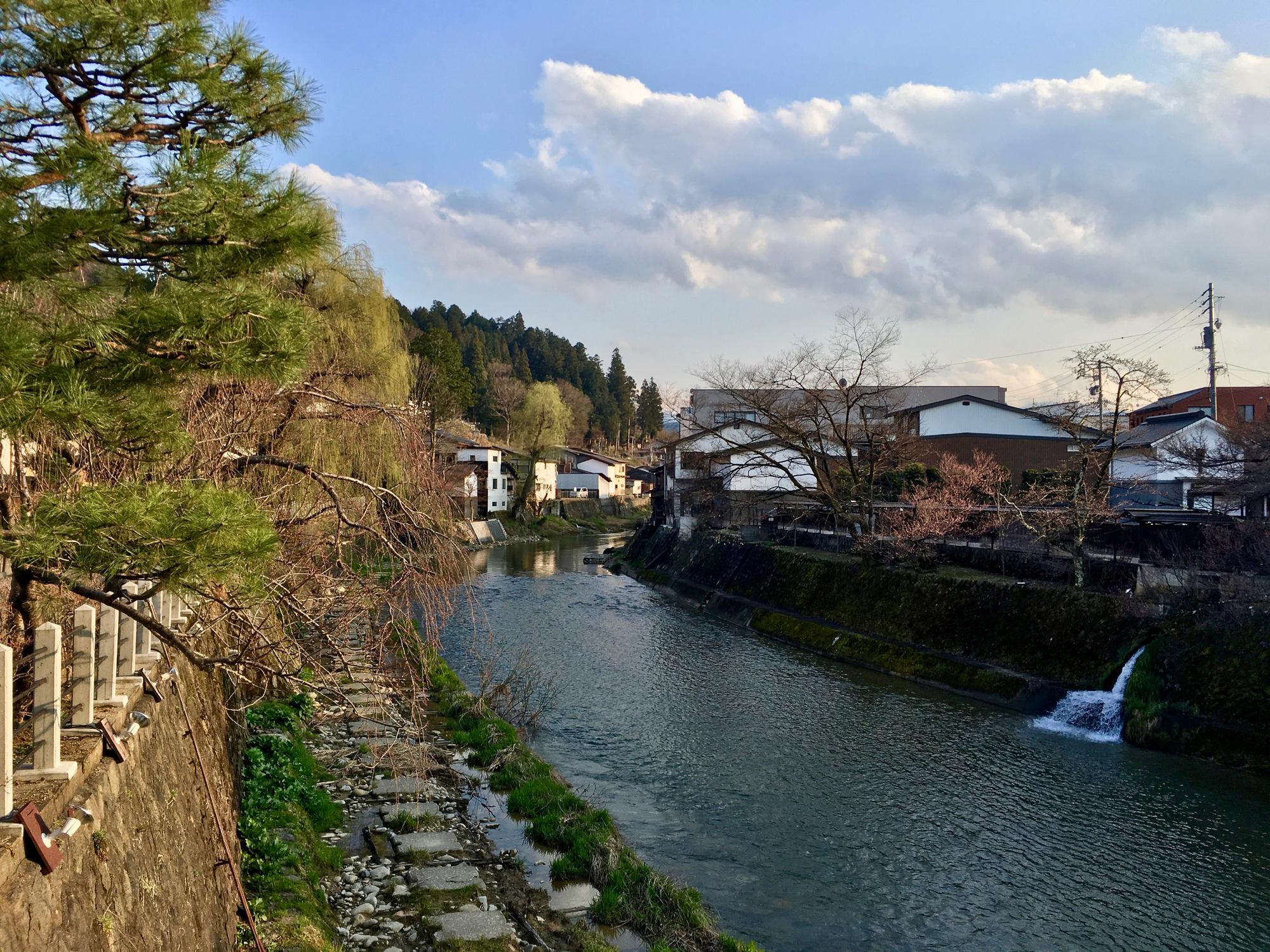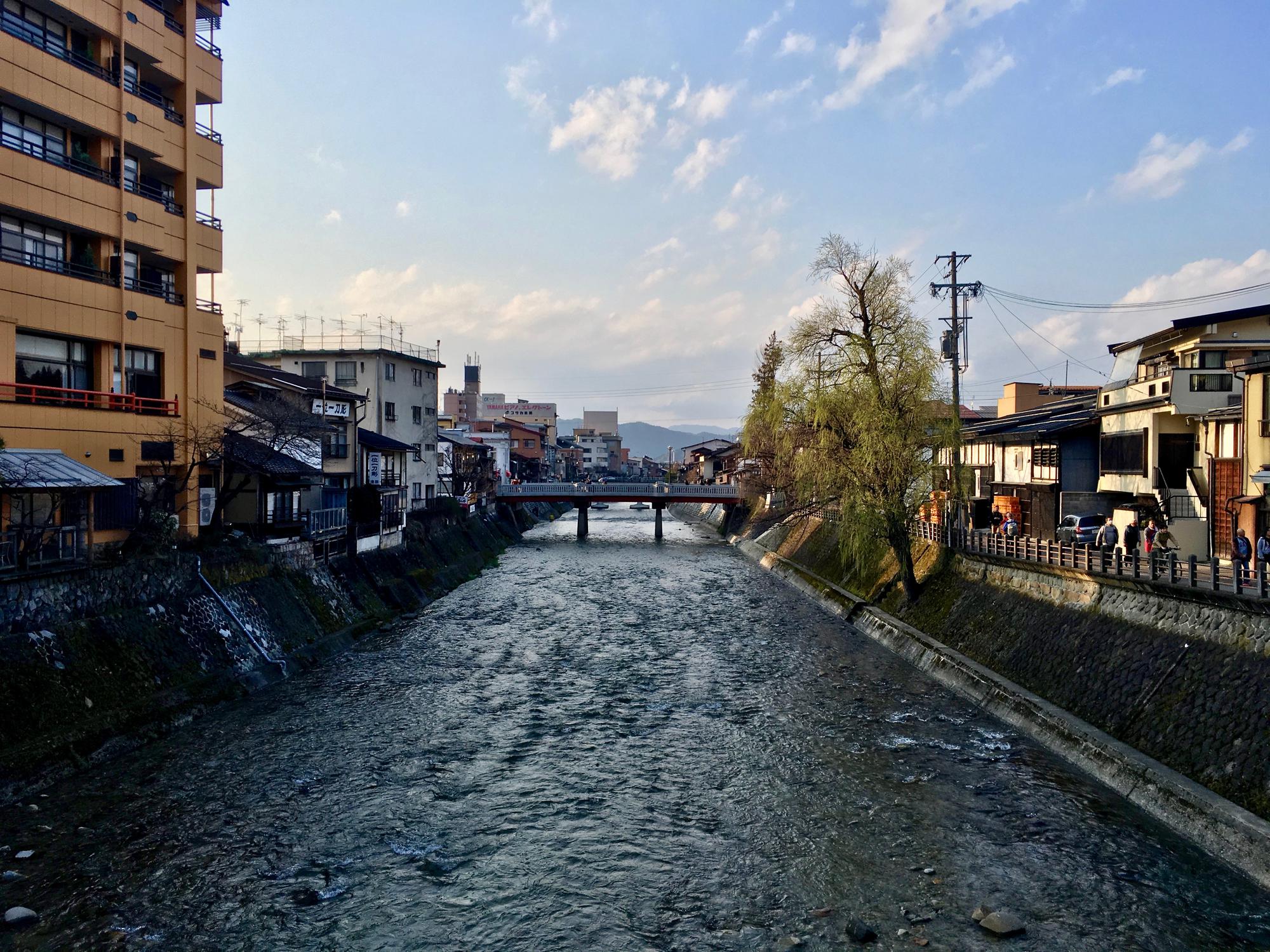 Window at the entrance to one of the museums.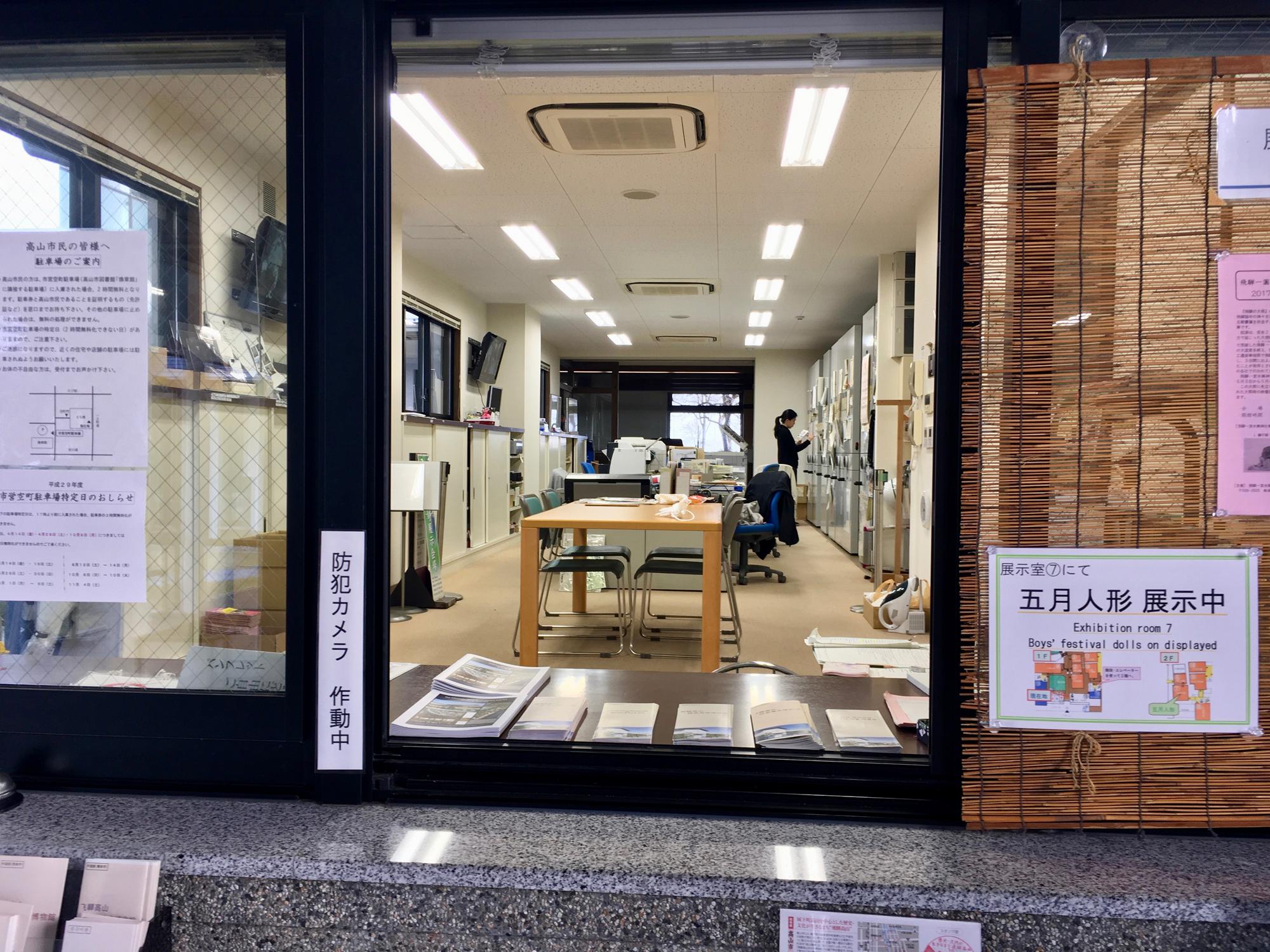 Sunny view of the yard.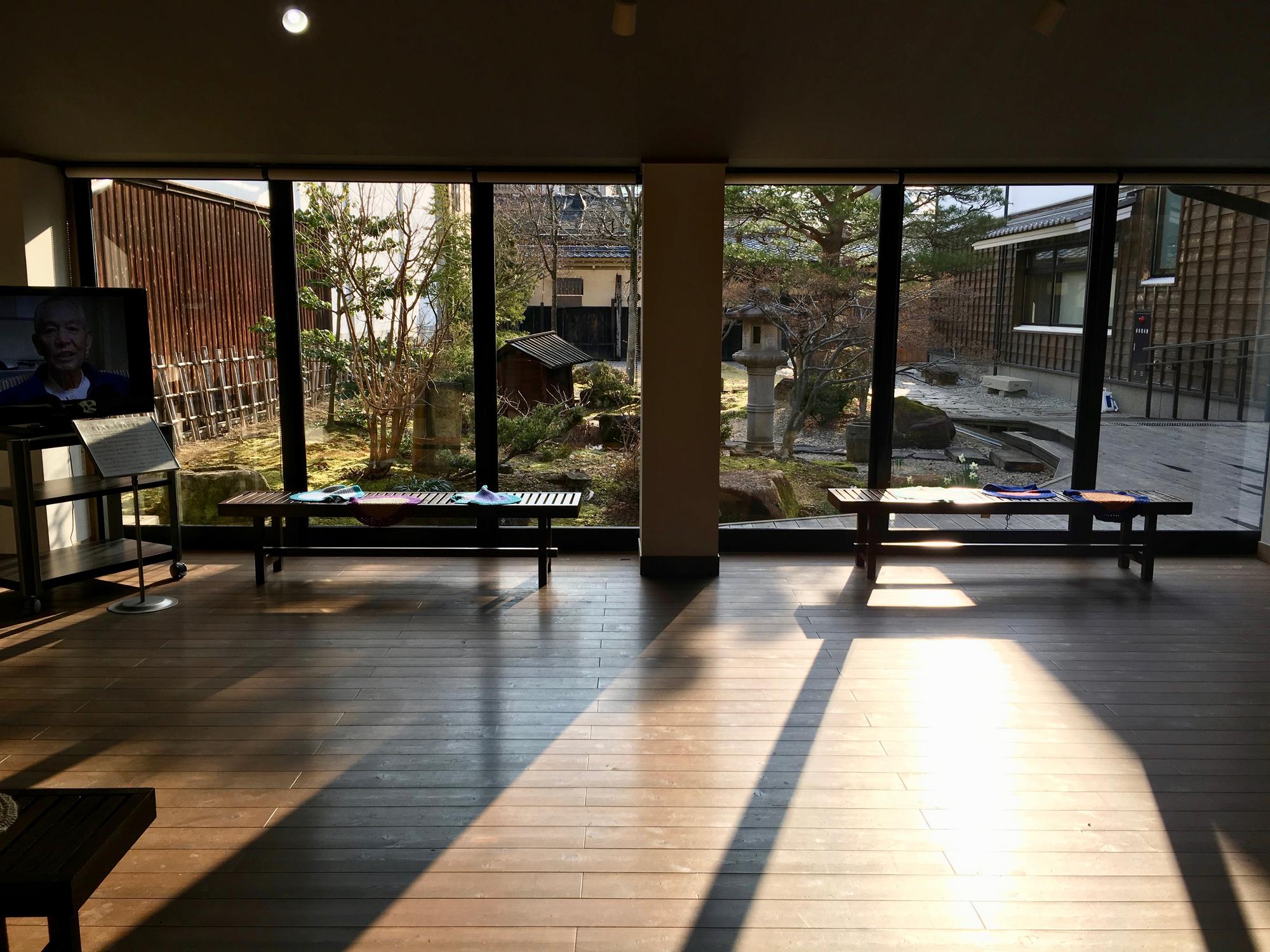 Things like this are part of the annual festival here.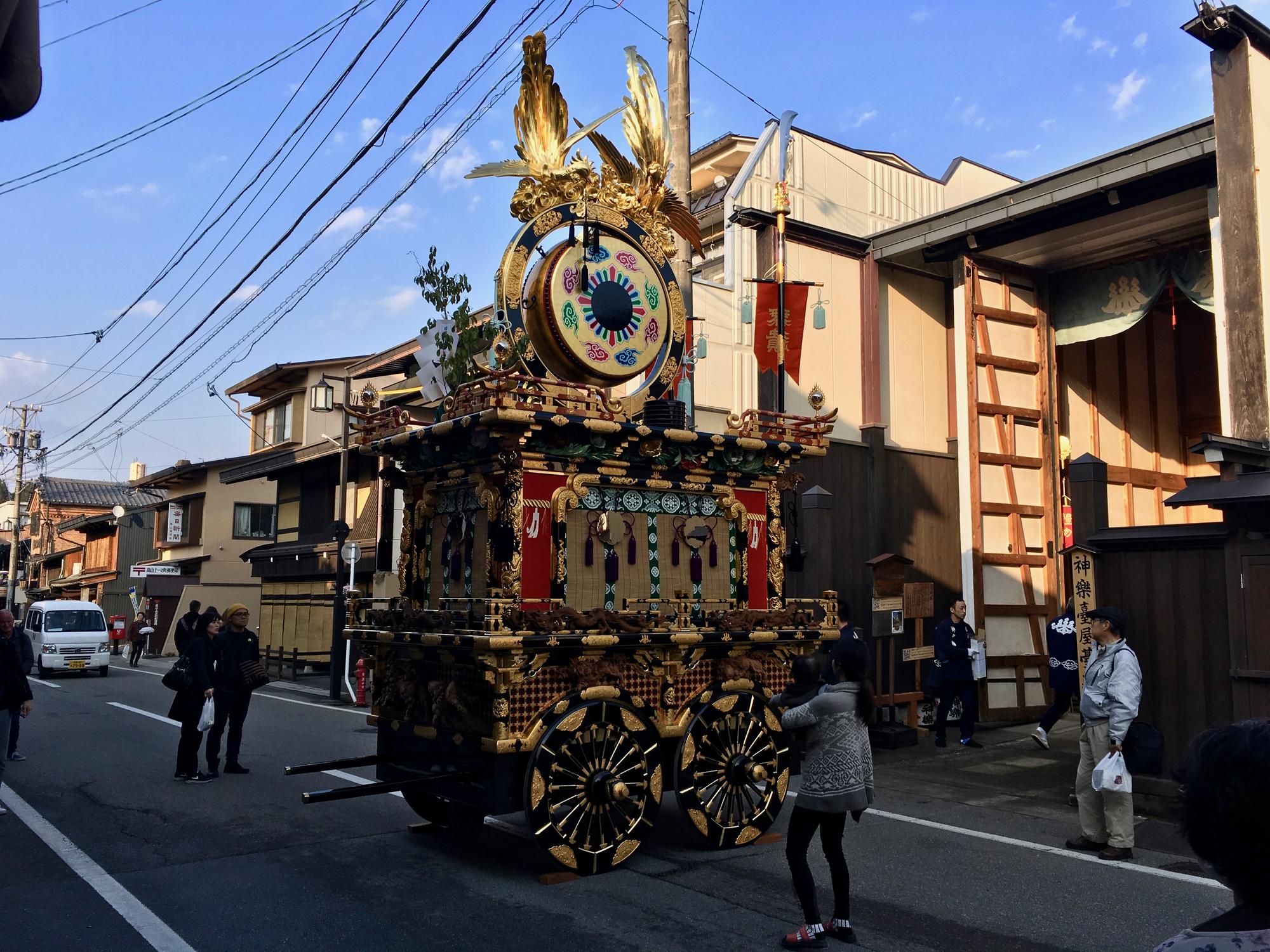 Perhaps this icon means that thing goes through this street during the festival.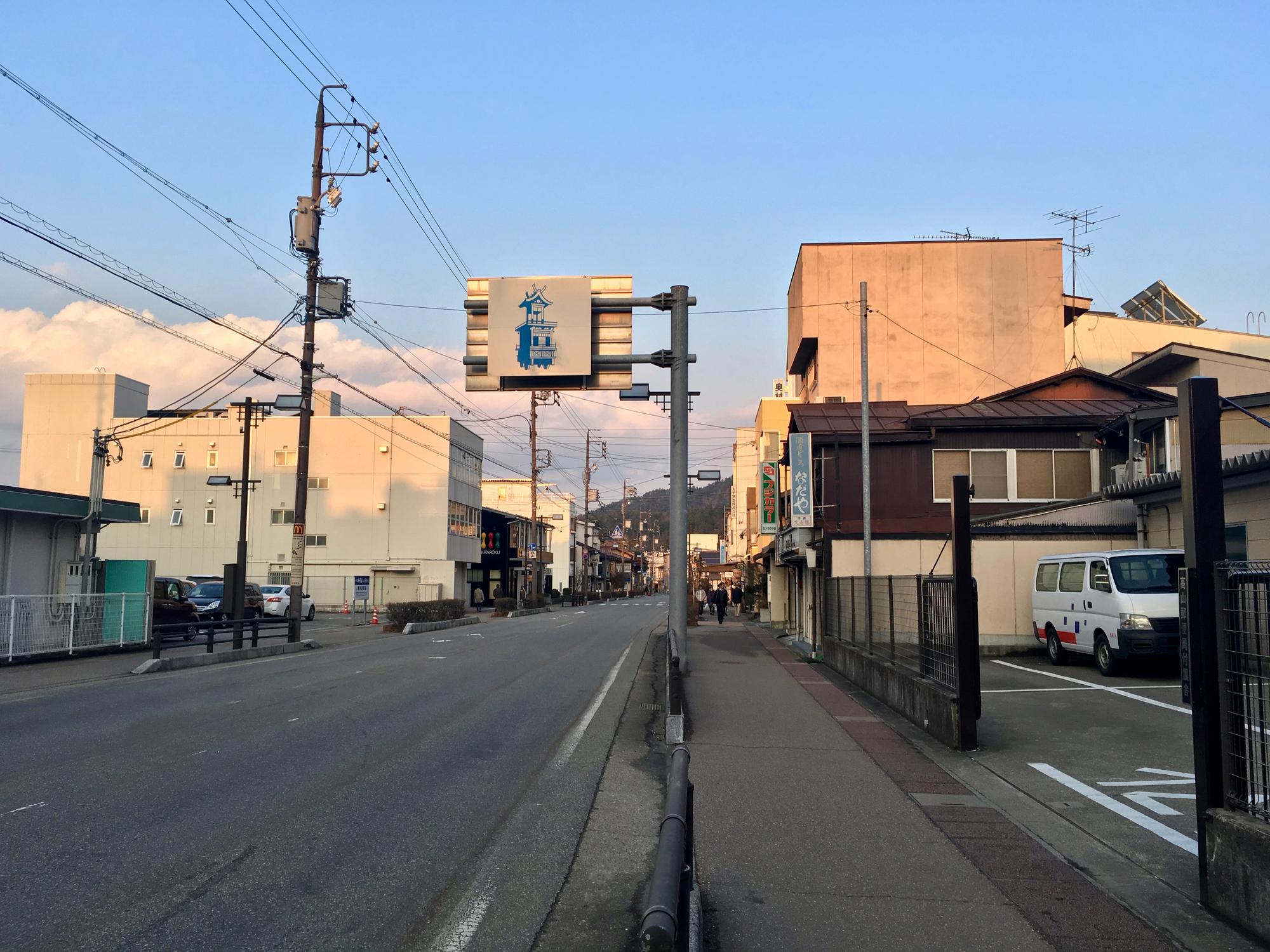 Identical cars.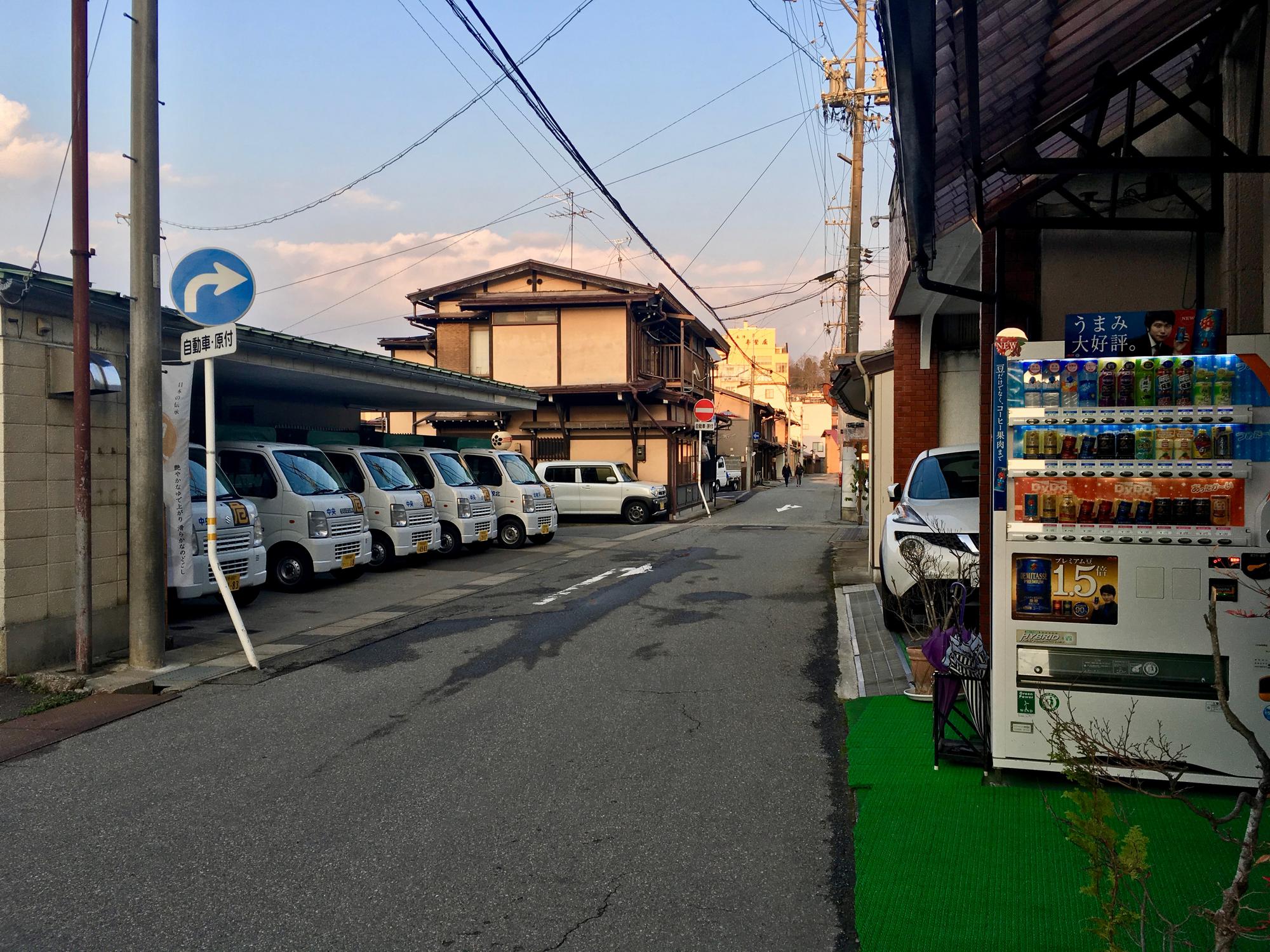 Postbox.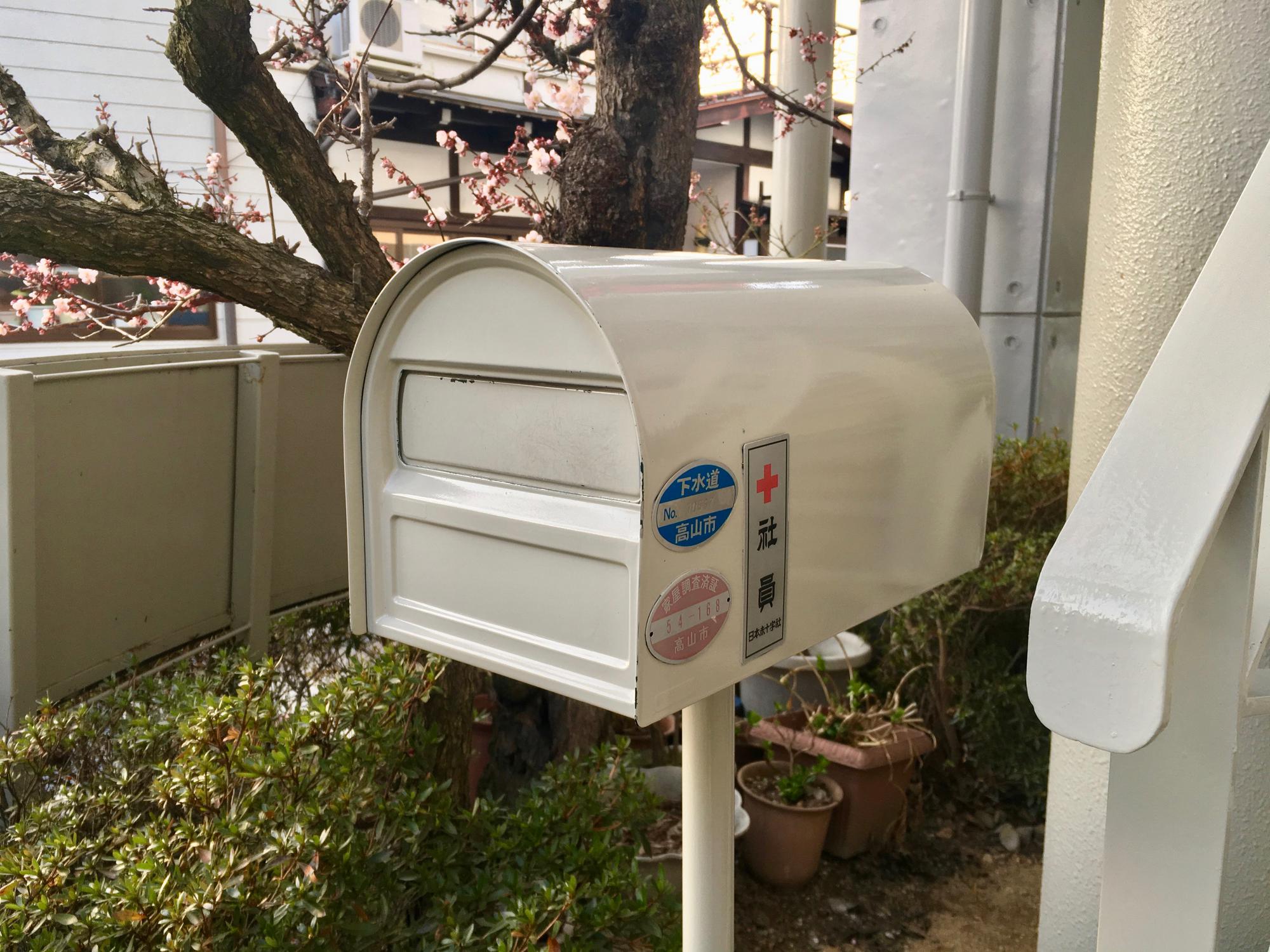 Flowers in front of the house.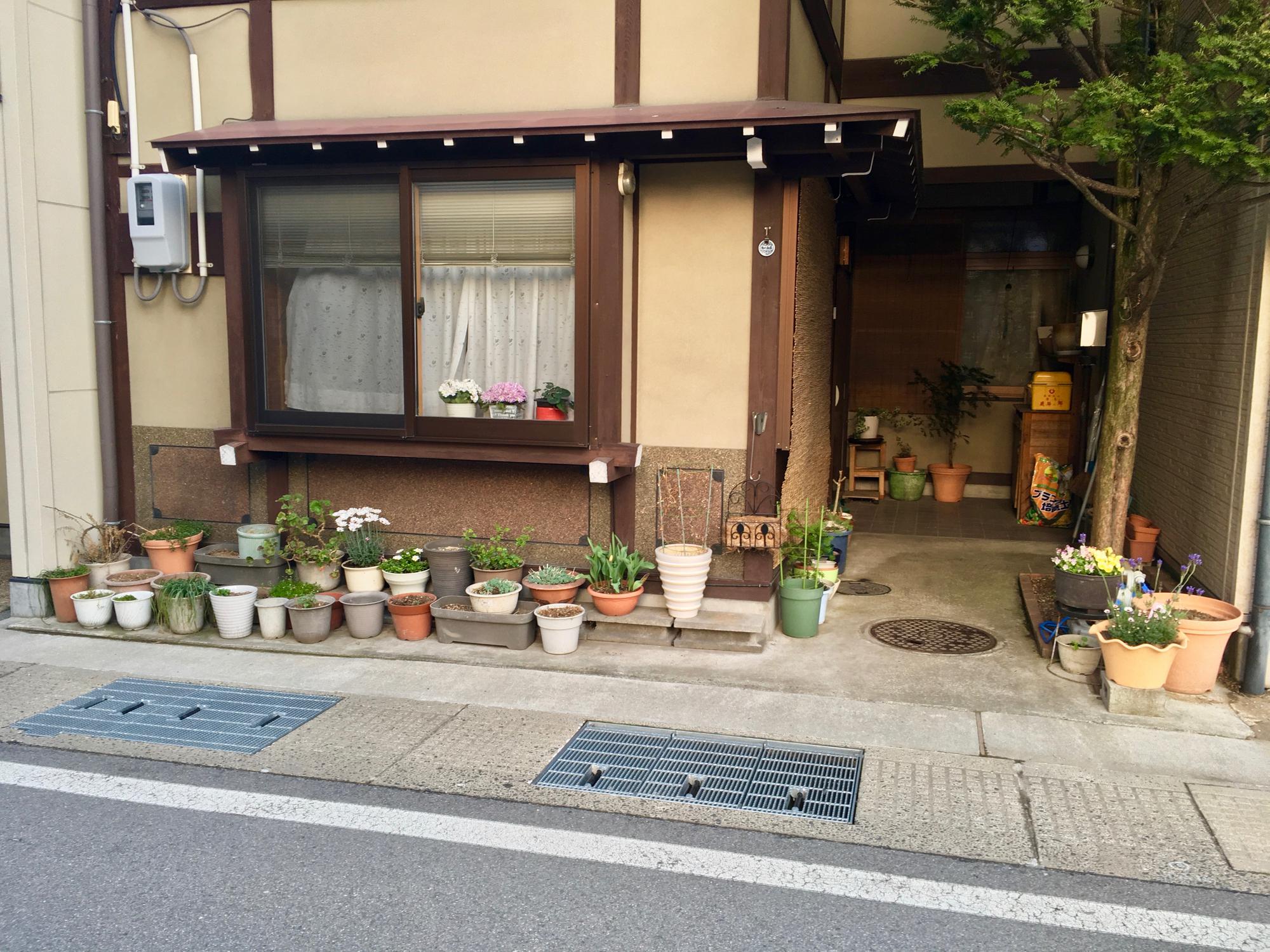 I like to withdraw from an ATM like $95 to get lots of small bills. It's redundant in Japan with such a machine.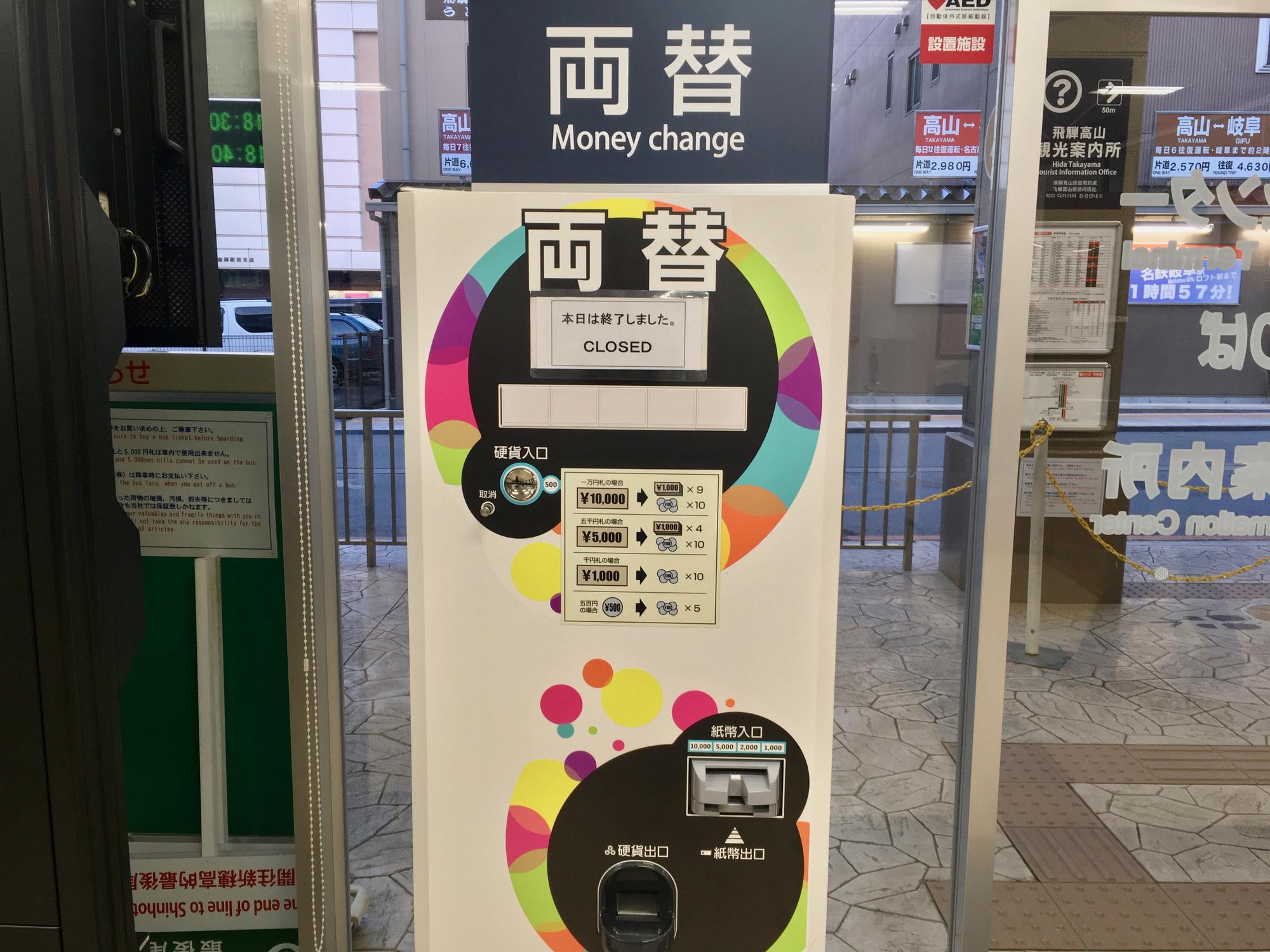 What kind of toilet do you expect to see in a room with a USSR style interior?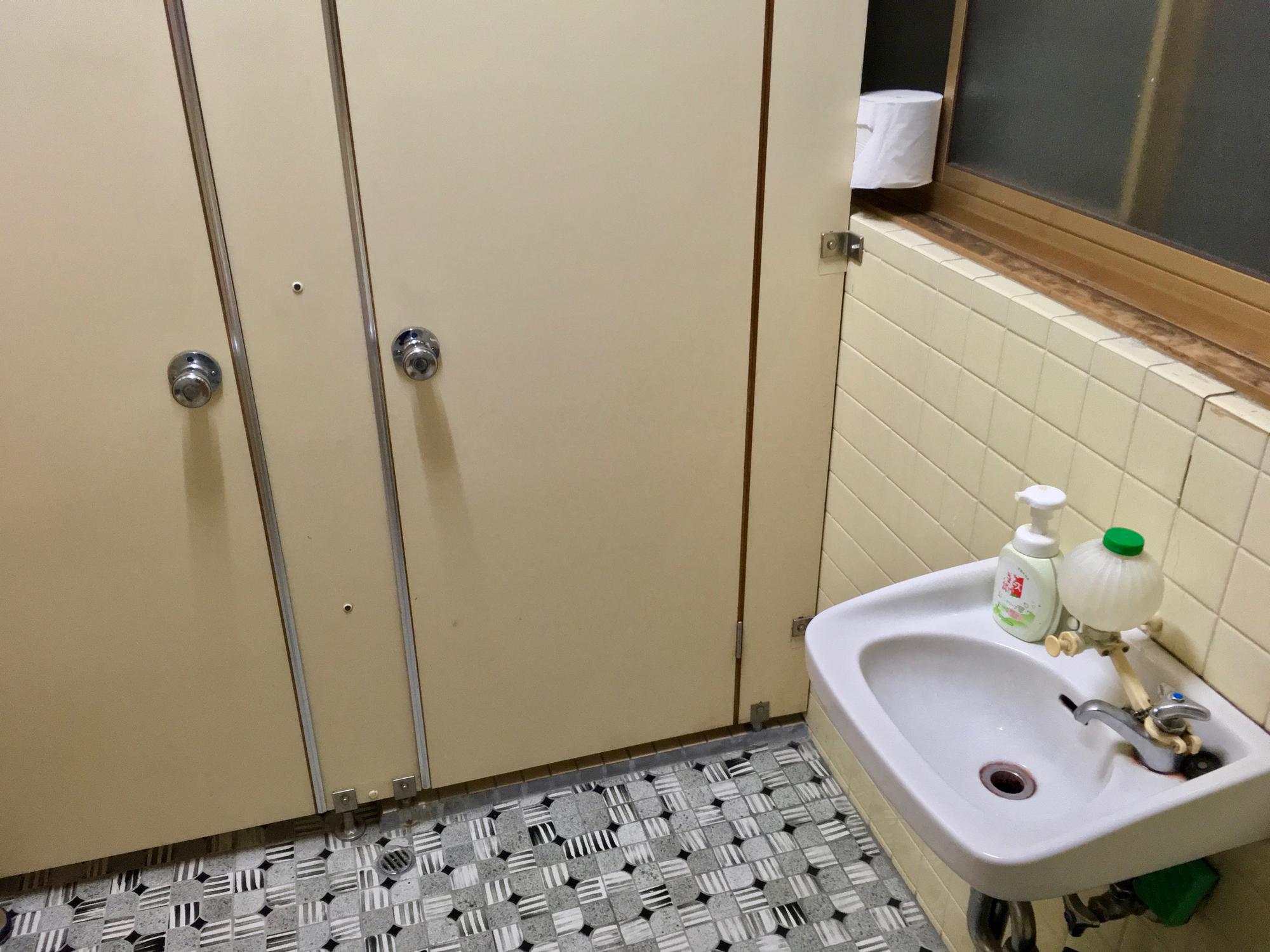 The modern one indeed! Plugged into a power outlet and with many buttons. Some people compare the number of buttons with a spaceship navigation panel. Anyway, it makes sense to get used to them. It proves useful later on. By the way, power outlets are type A and type B throughout the country.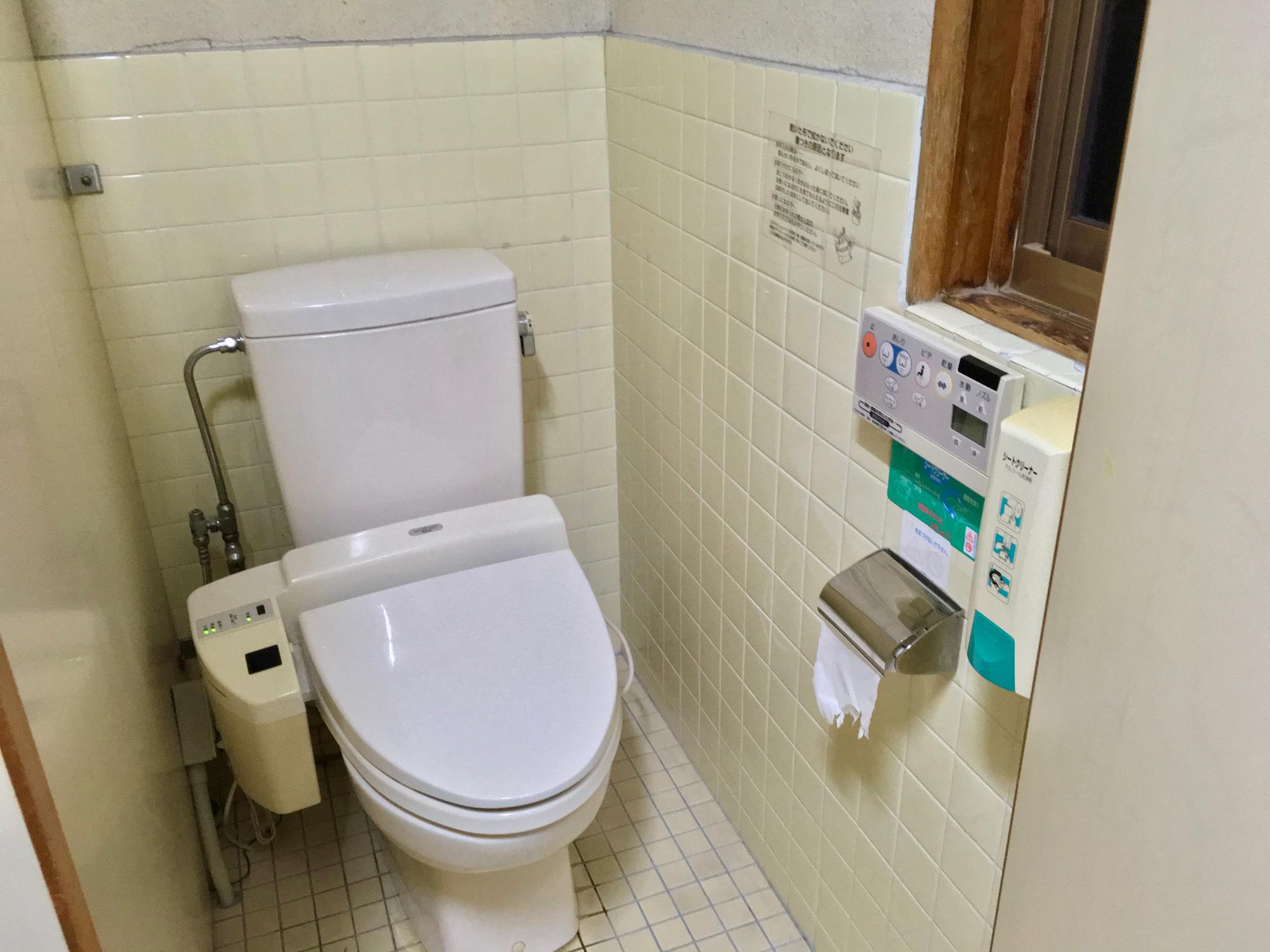 Recognizable traditional Japanese houses. Usually, check-in at hotels is after 15:00 and check-out is before 10:00. Exceptions are rare. Wrong country to sleep till noon or so.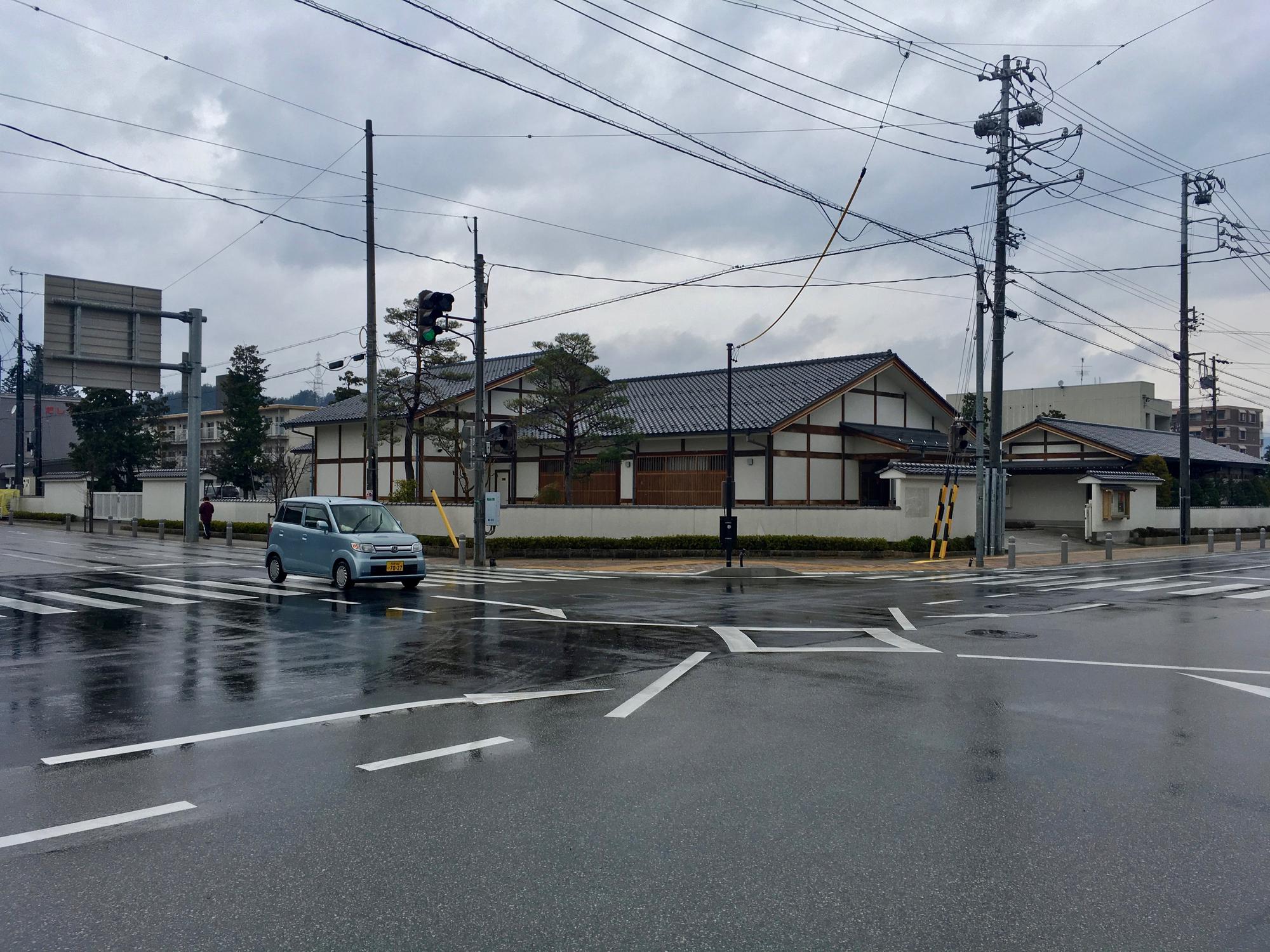 Inside the inn called ryokan.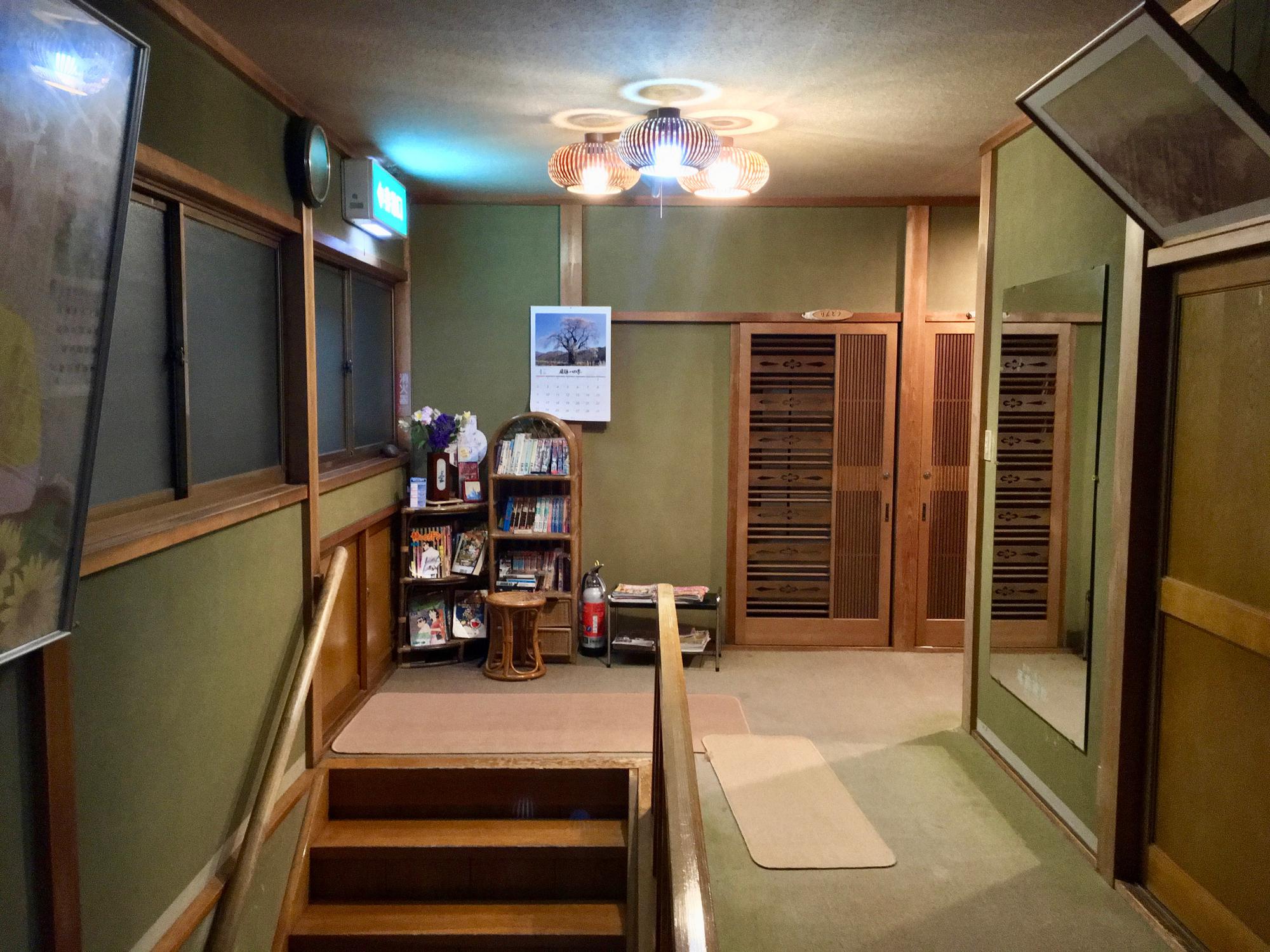 Long washbasin for everyone.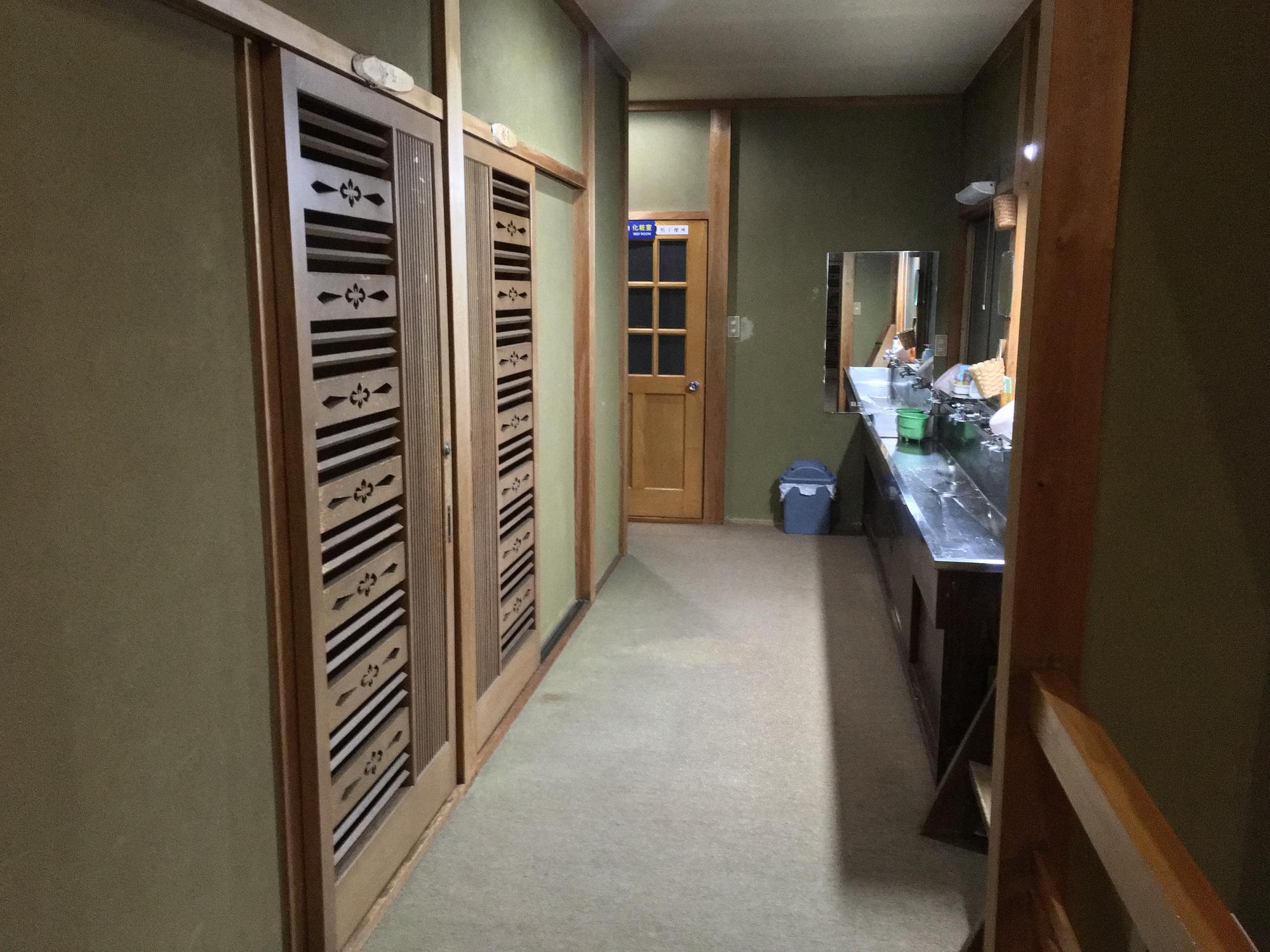 Separate taps for hot scalding and cold icy water. Basin FTW!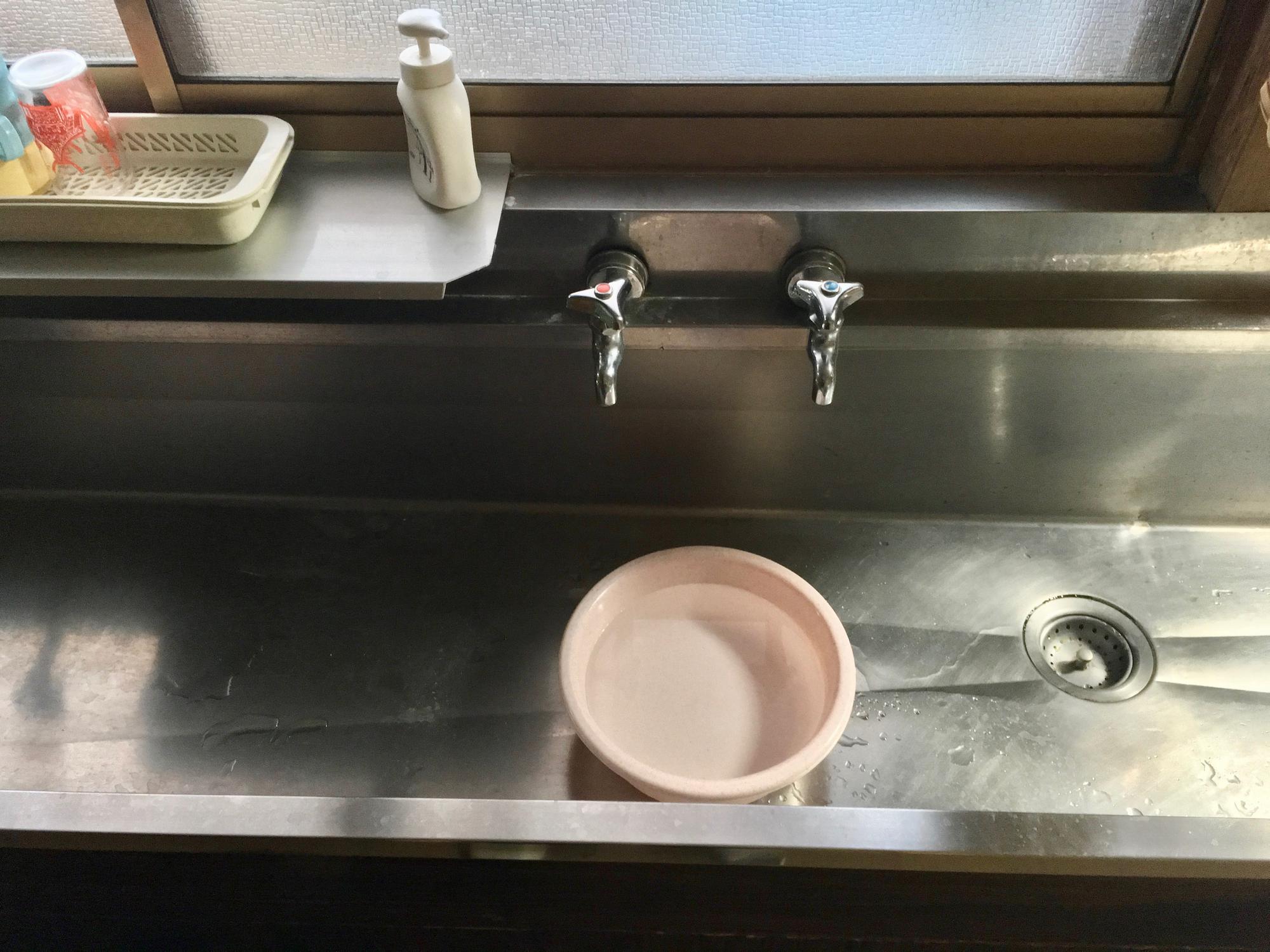 "Under siege" the movie is broadcasted on the TV in English with Japanese subtitles.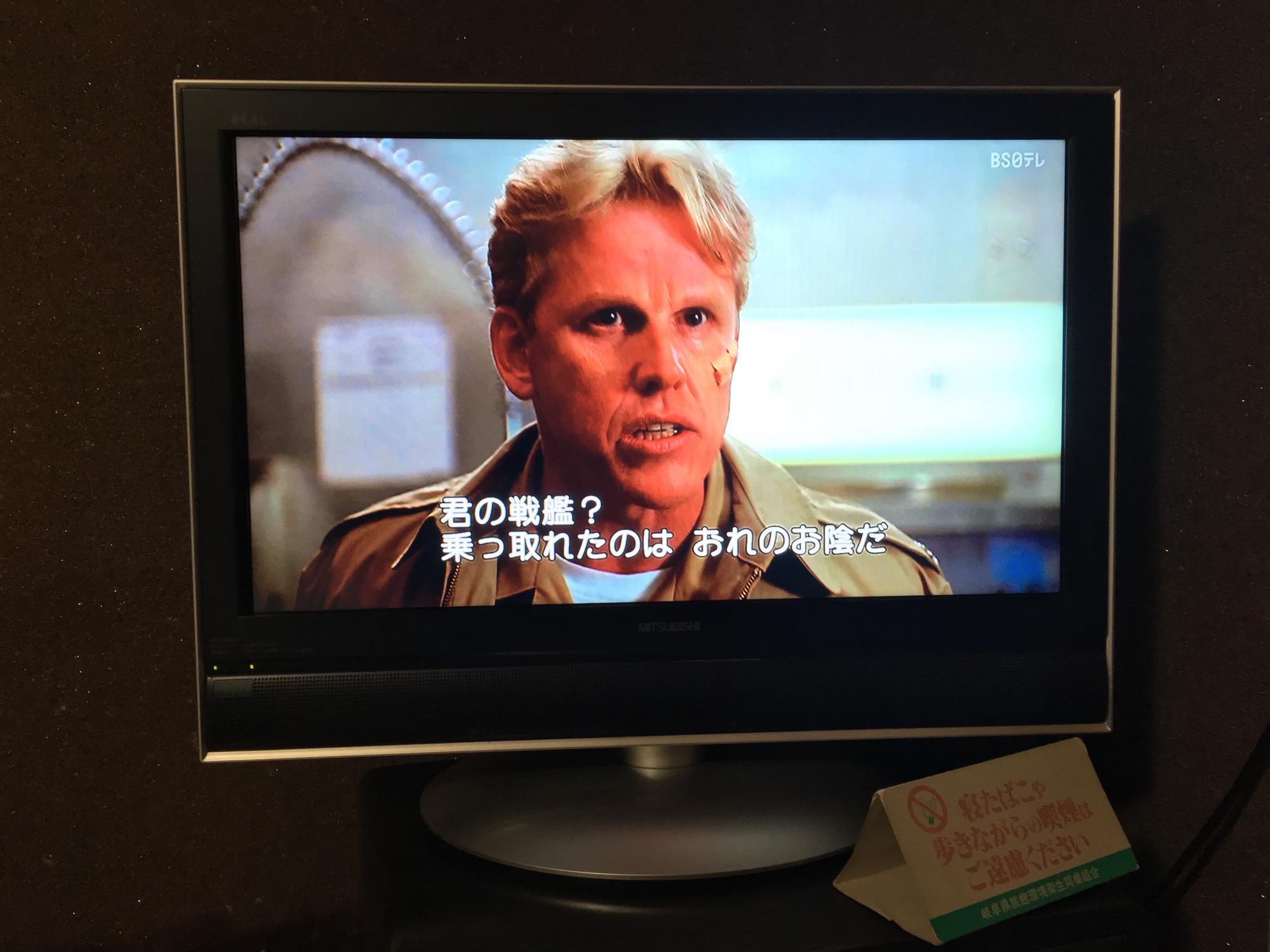 Cute guardrail.
Takayama streets.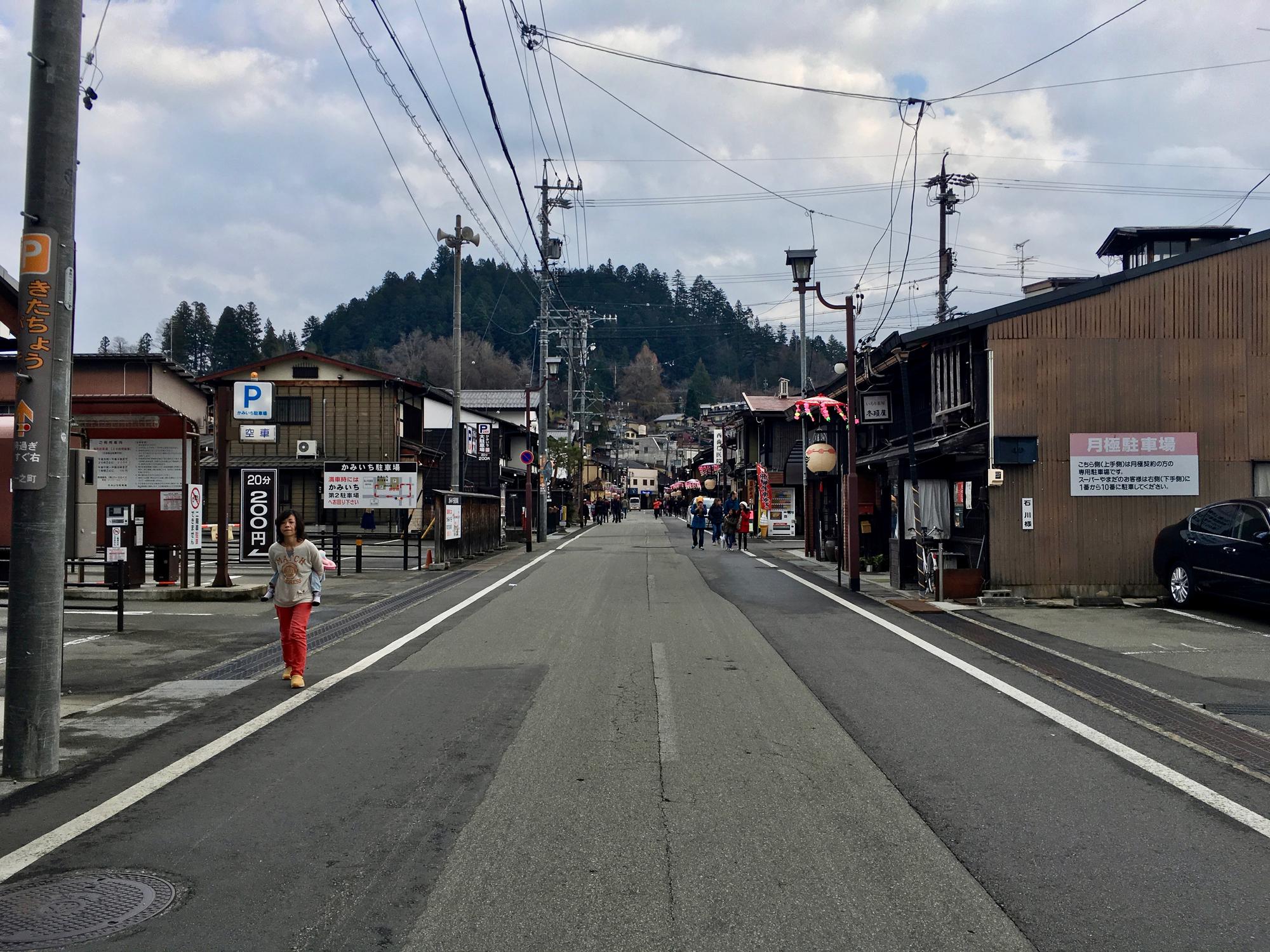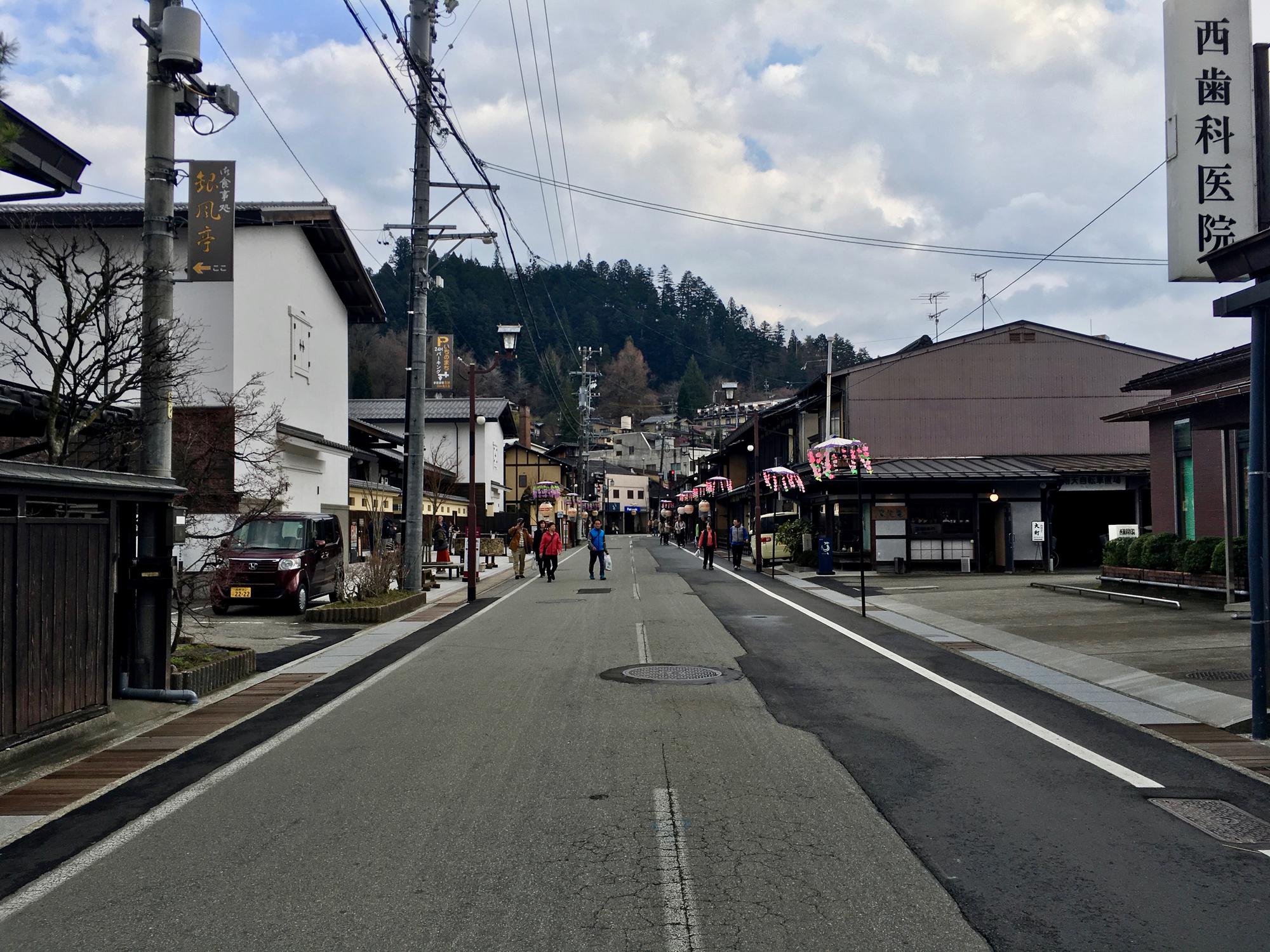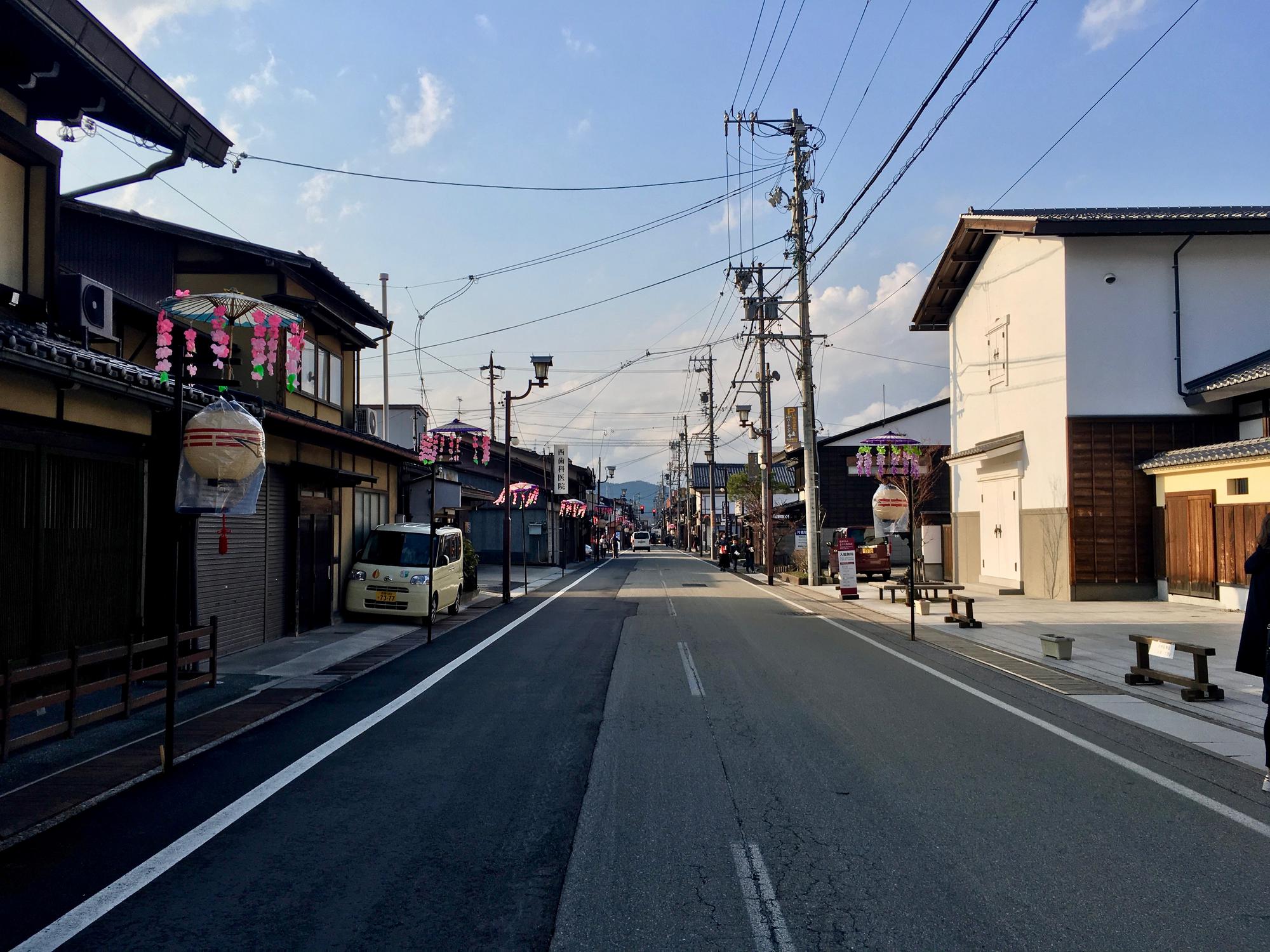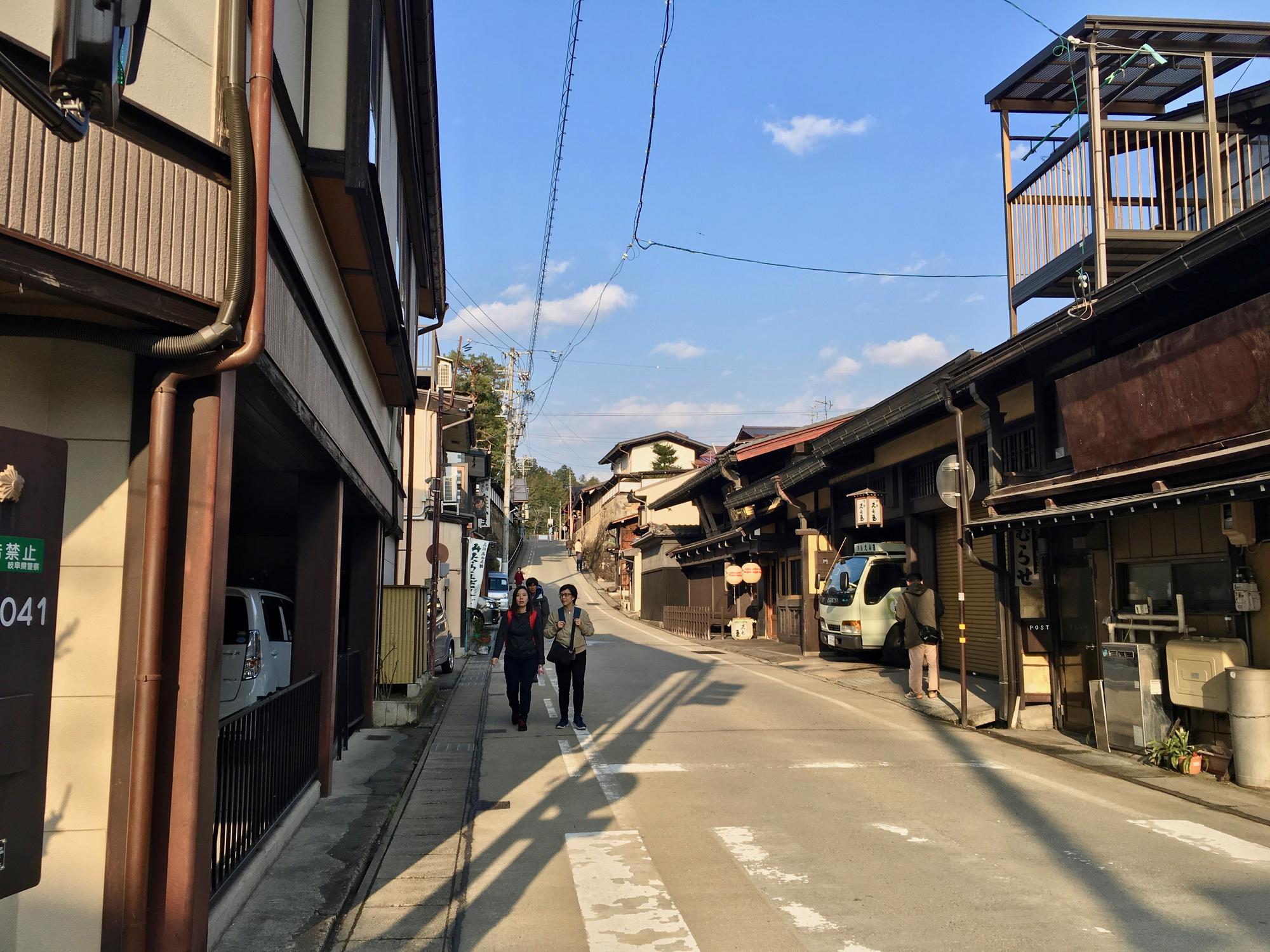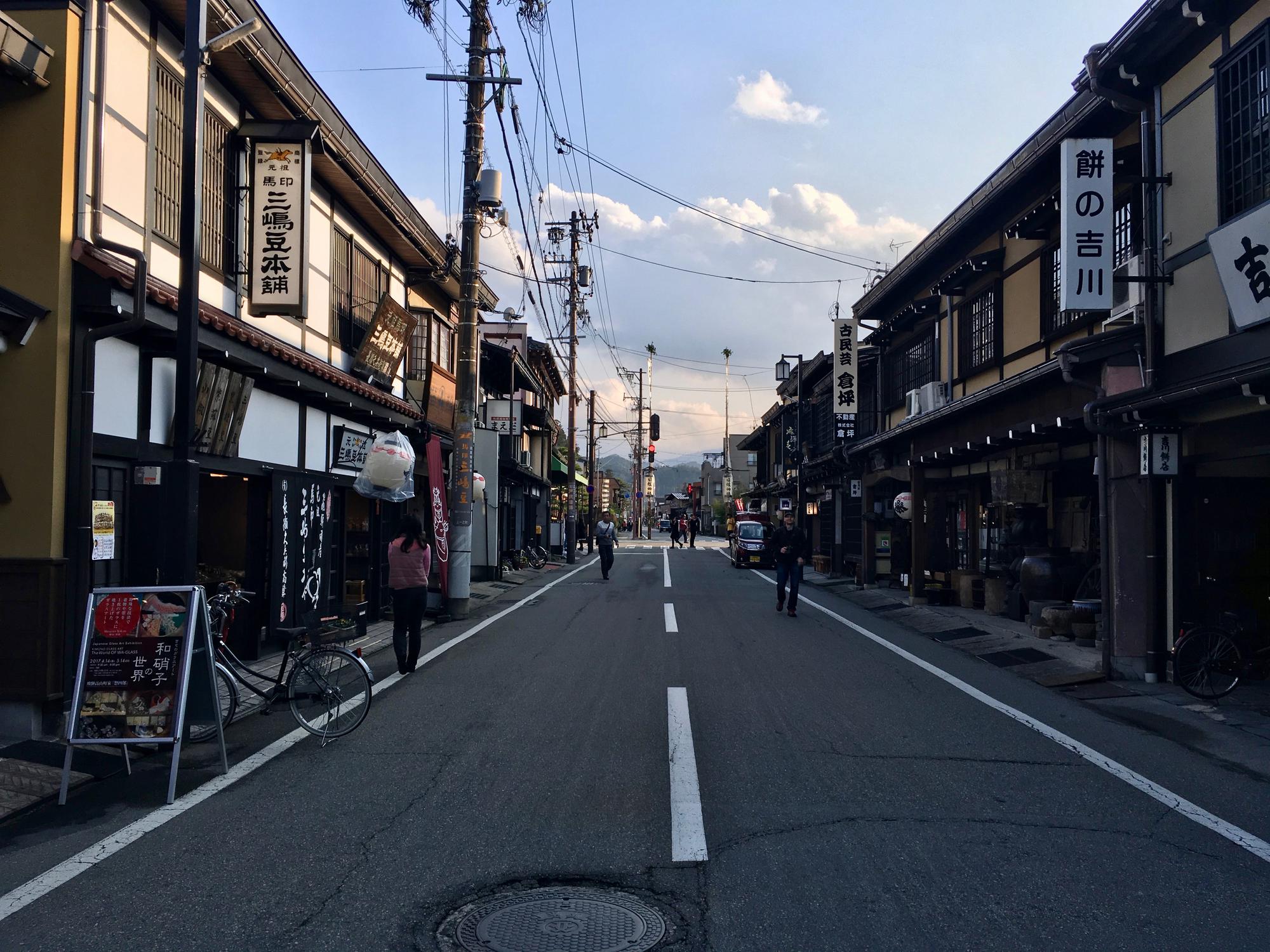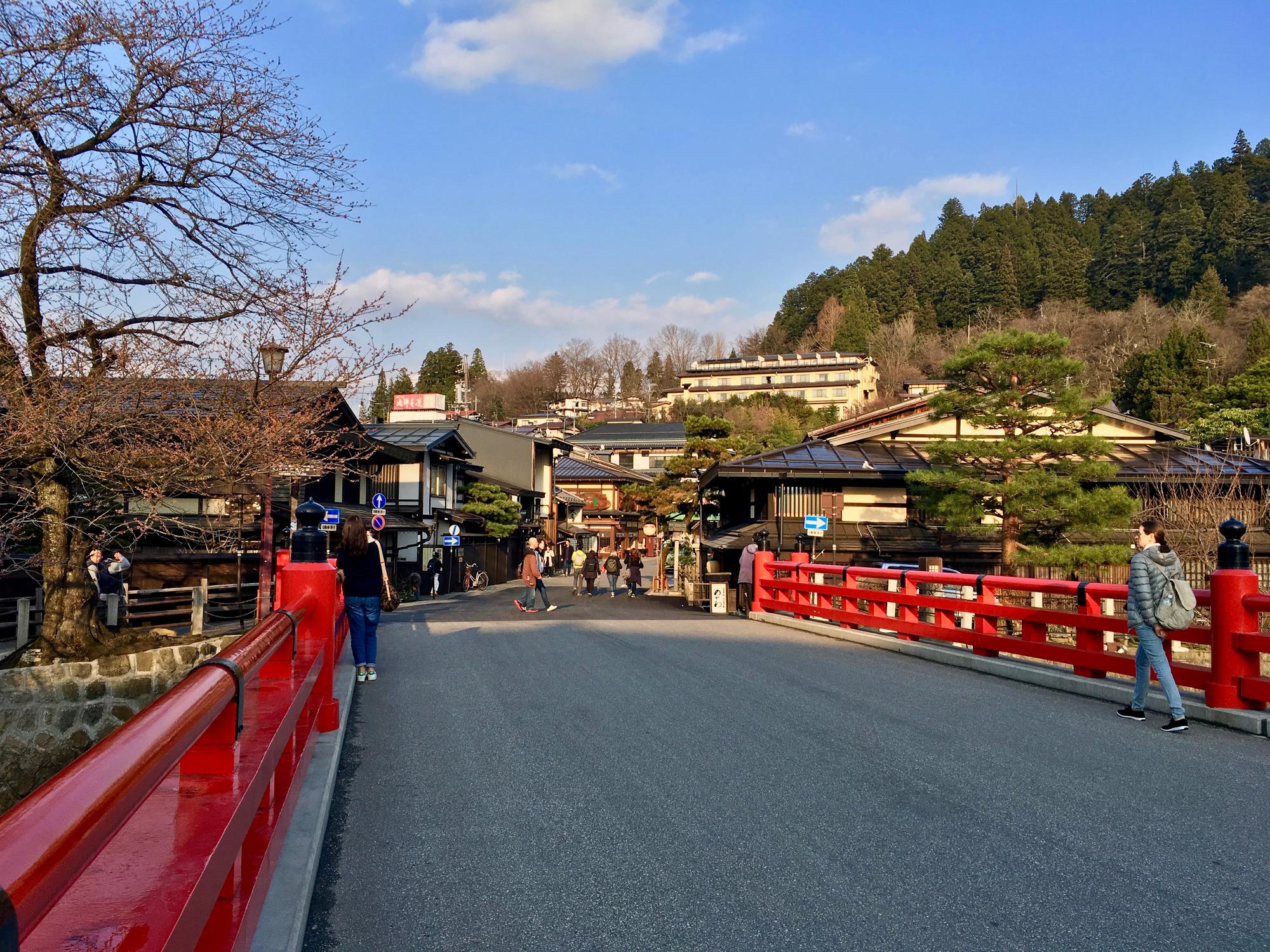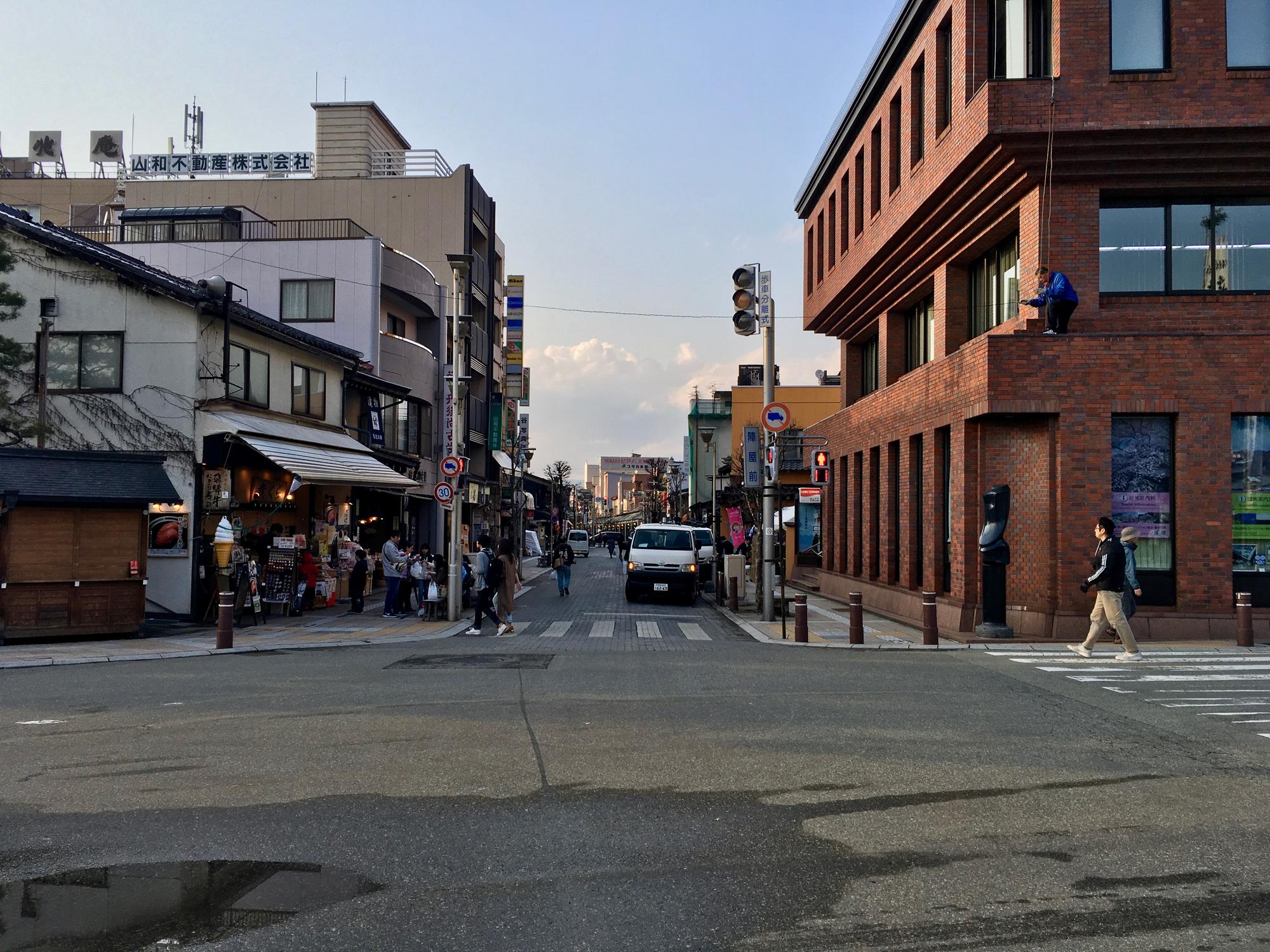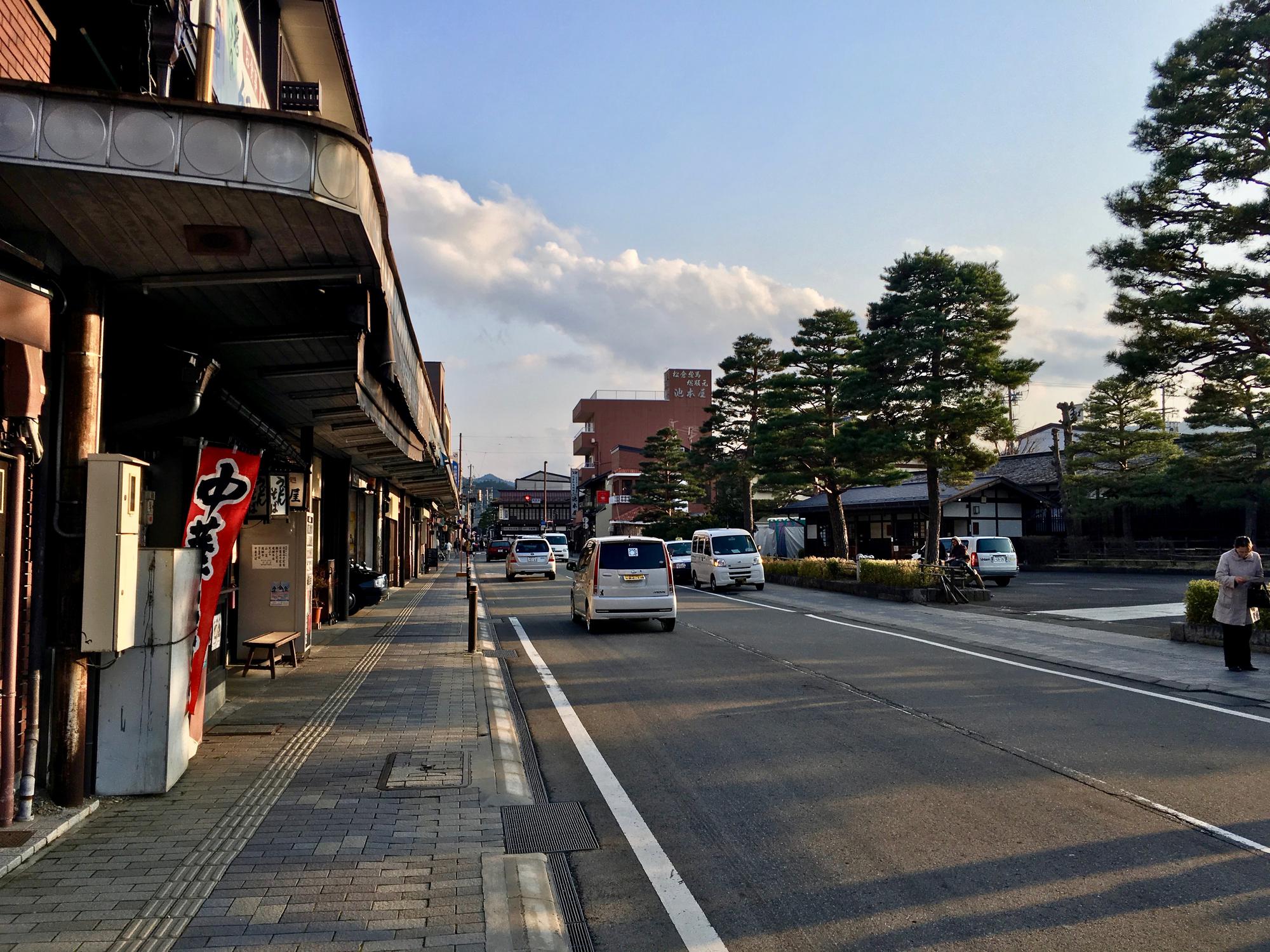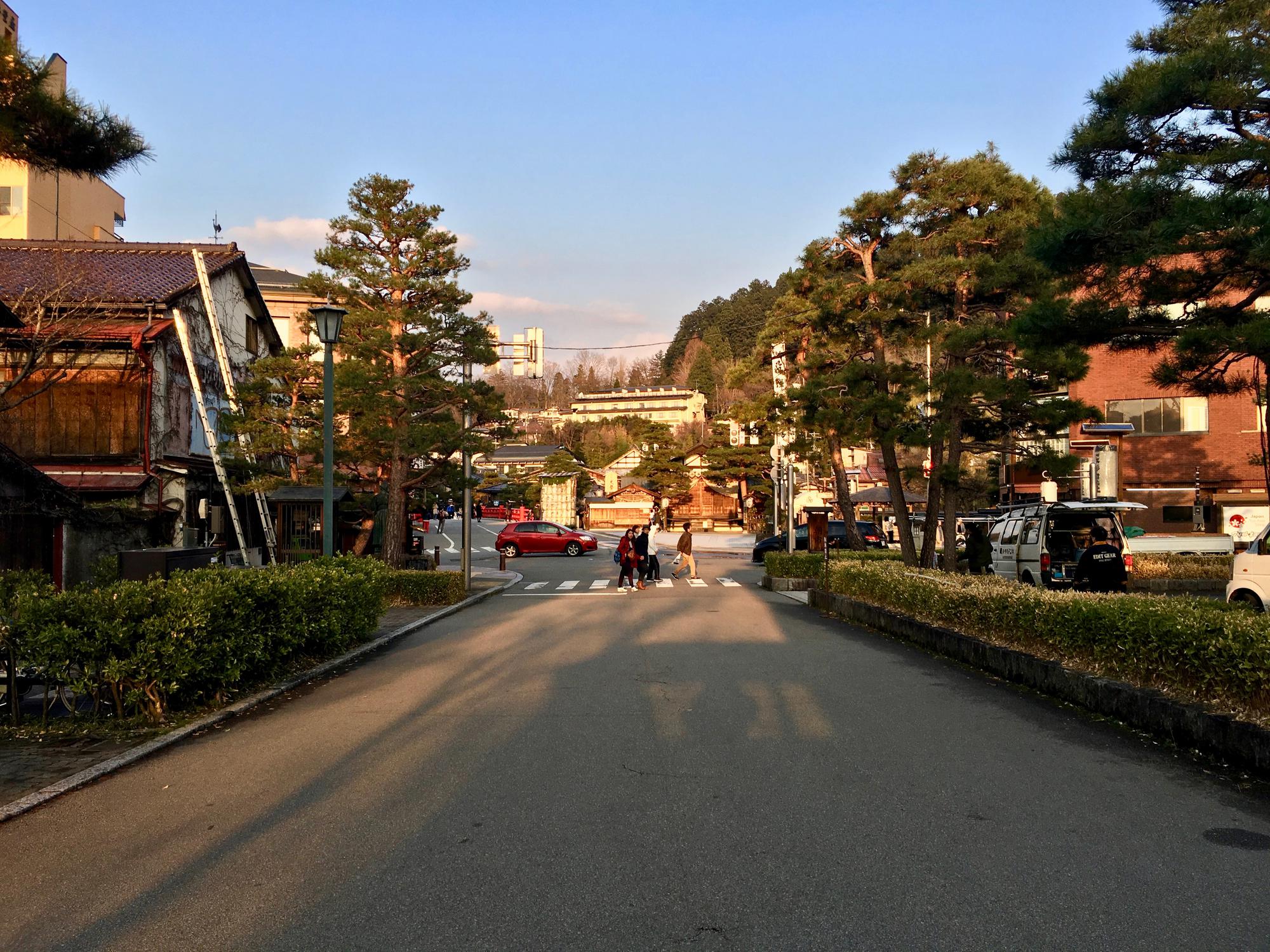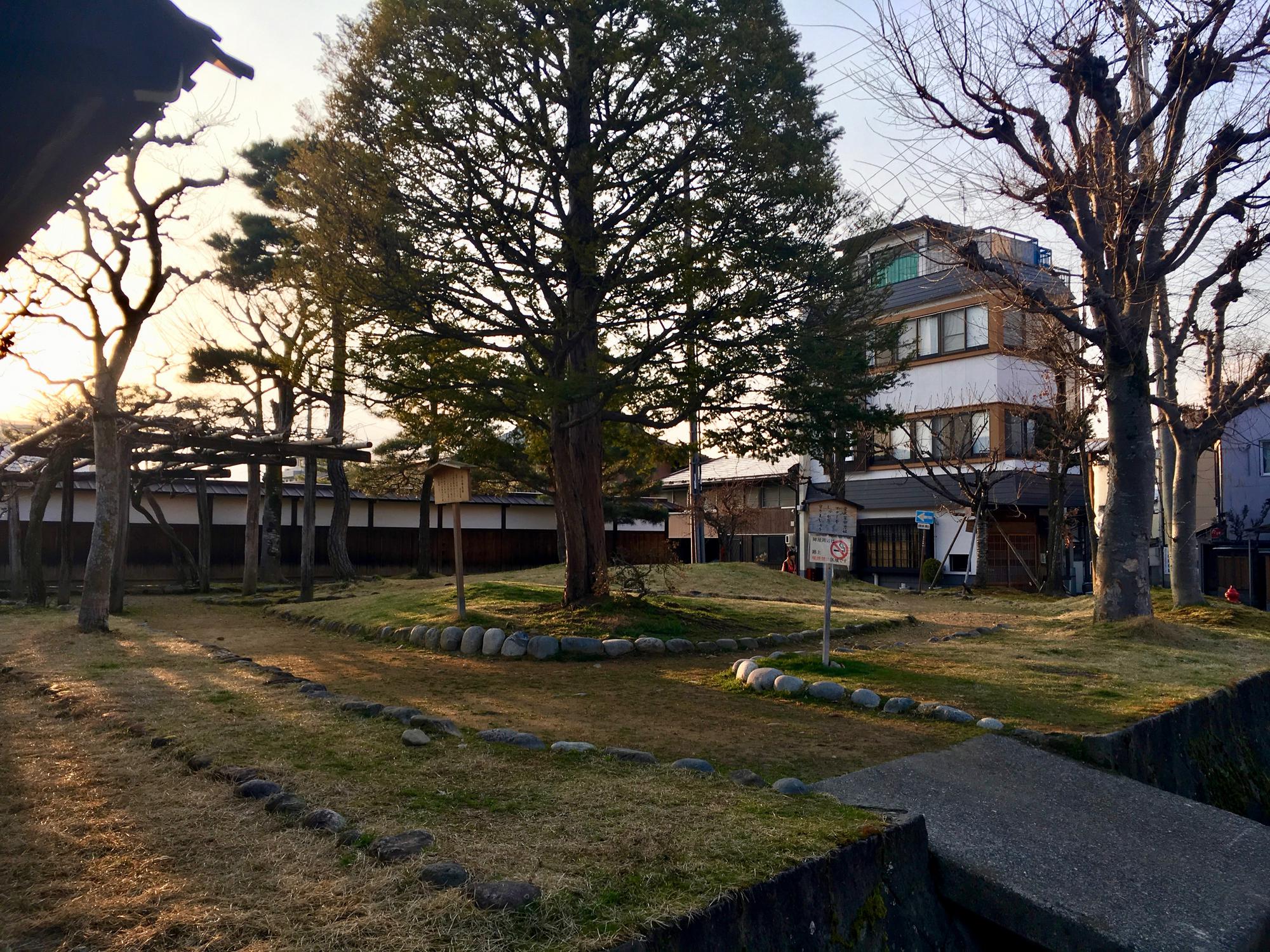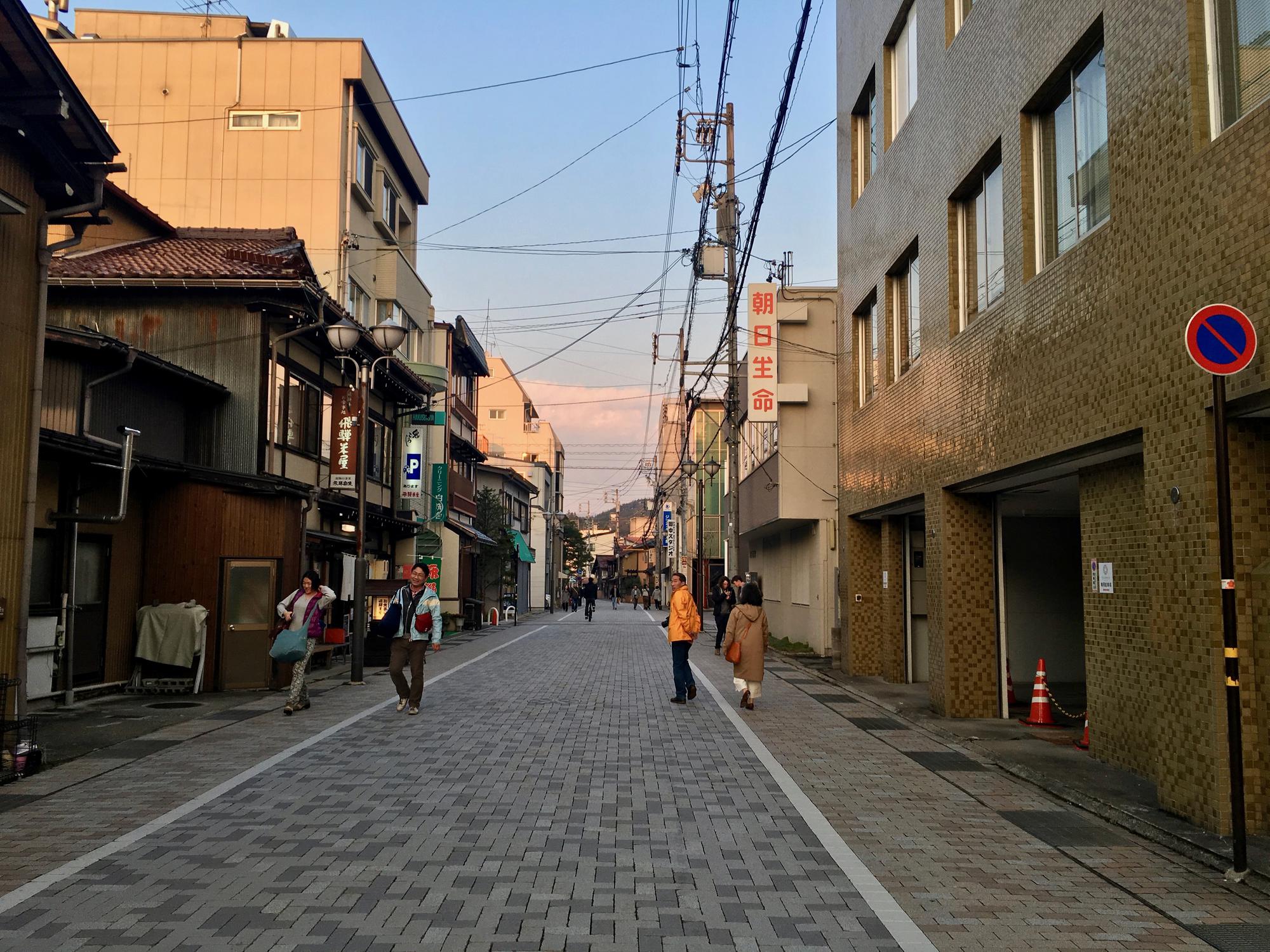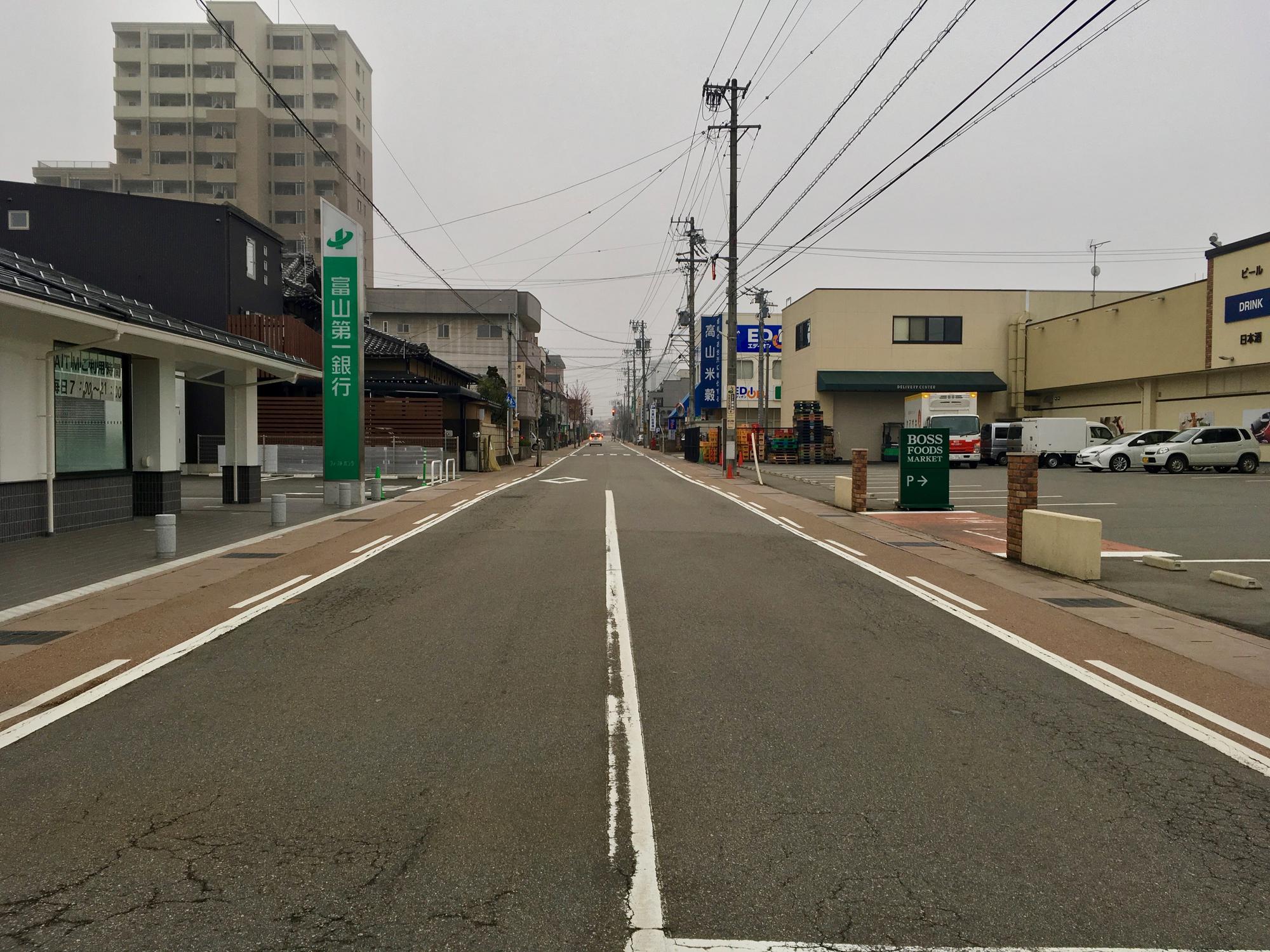 Locomotives.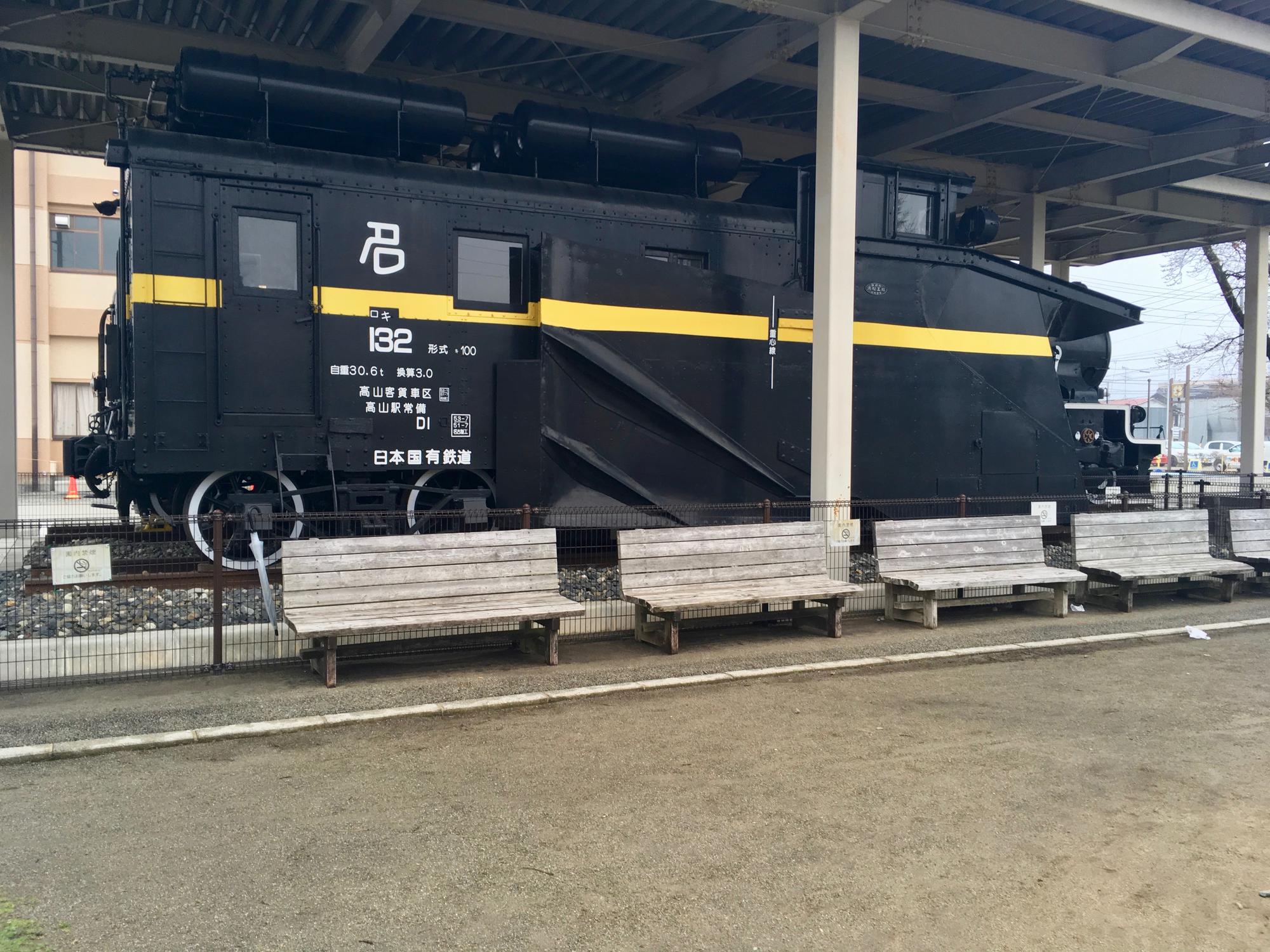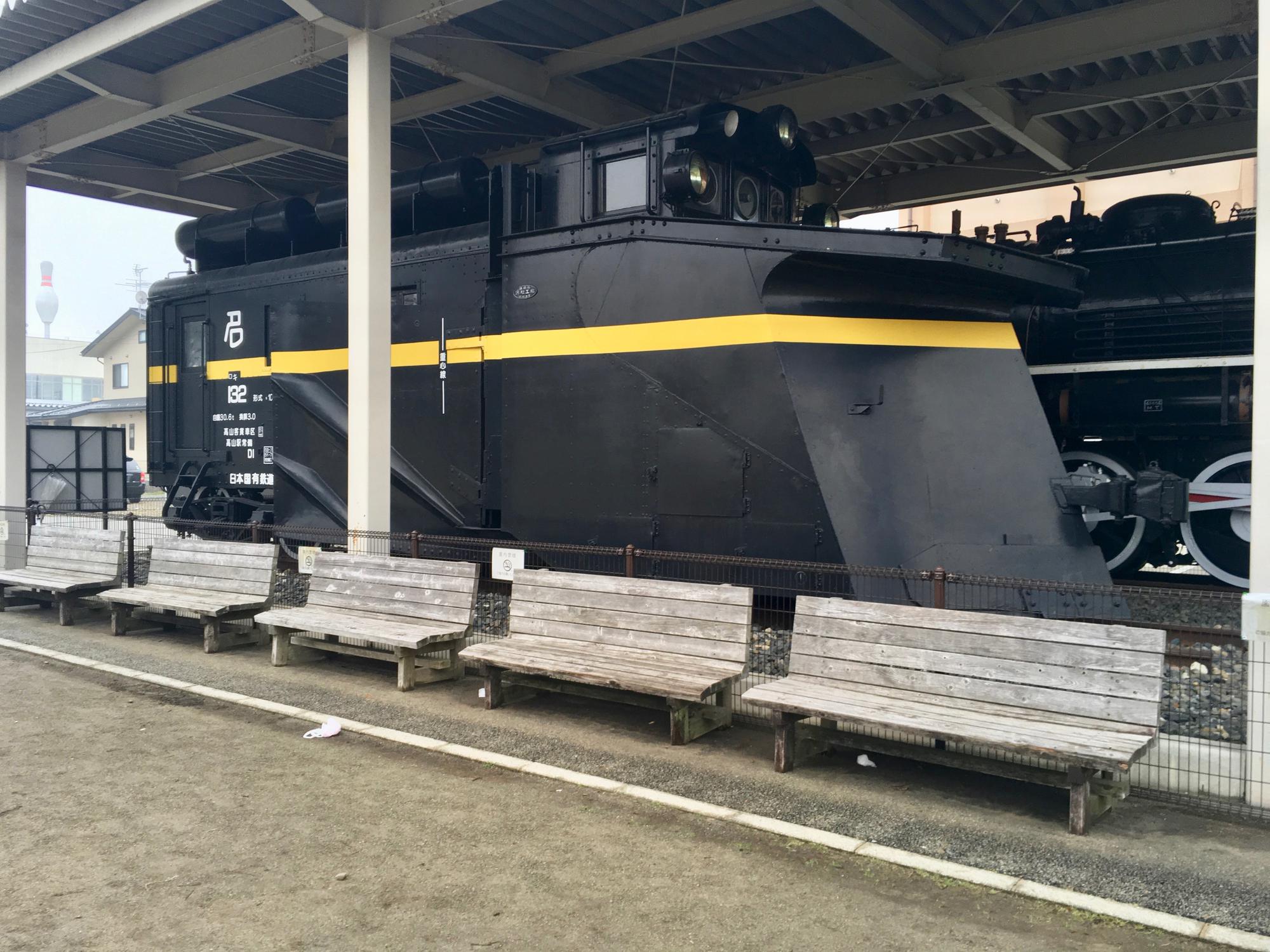 Cone parking, umbrella stand, entrance to the building, bicycle parking. AED sticker means there is a defibrillator inside.