Vienna is a city of giant streets and squares.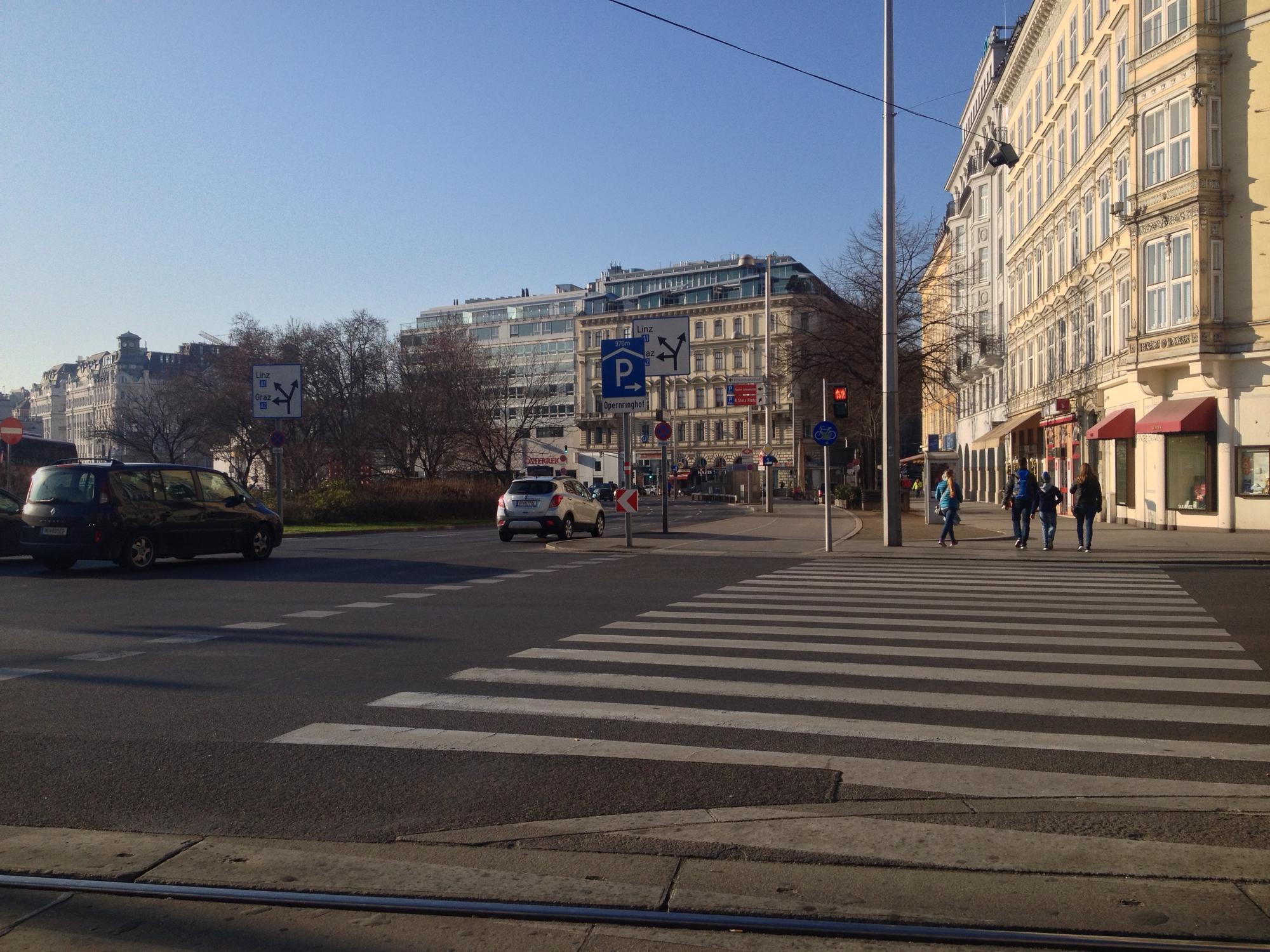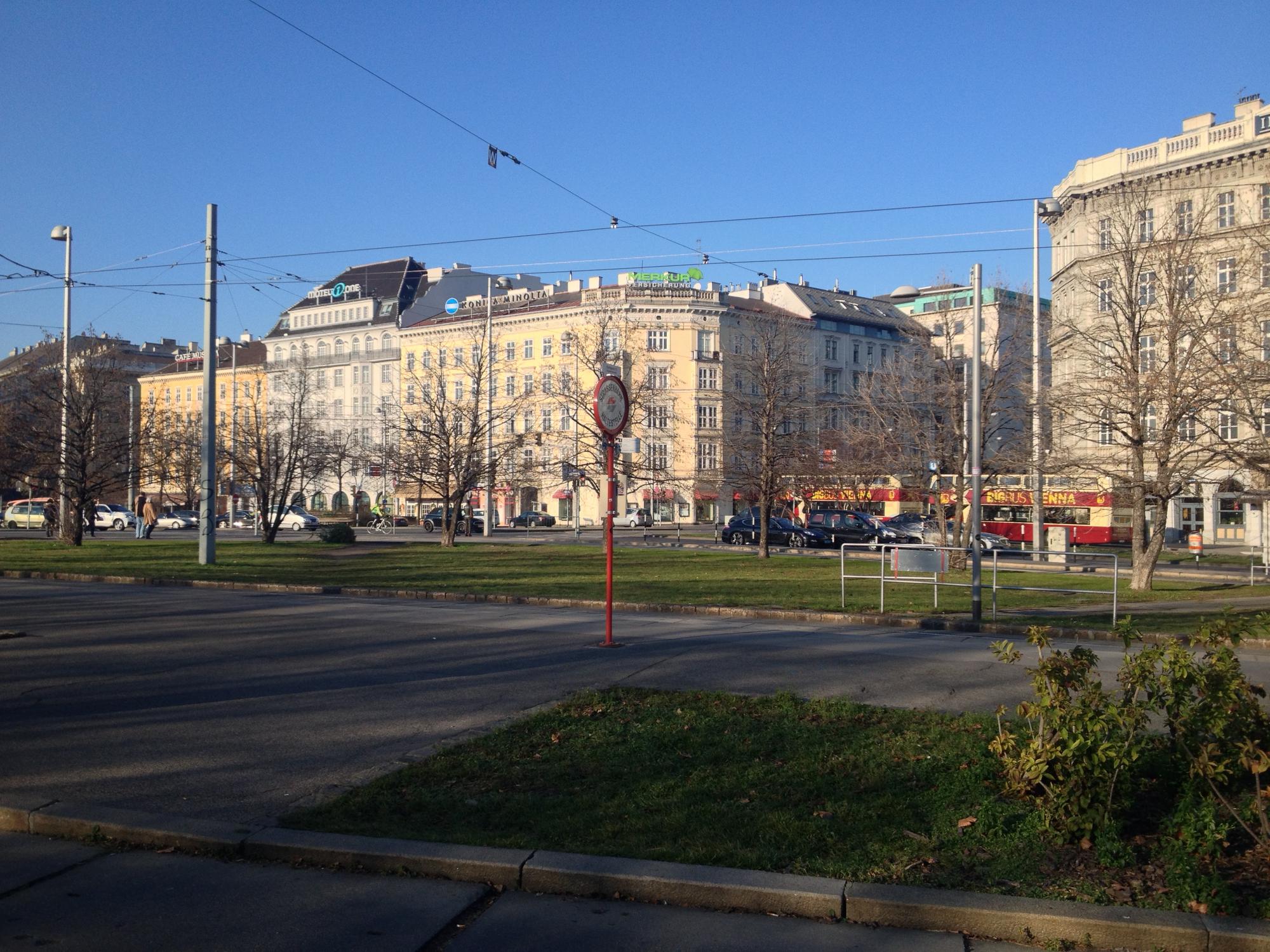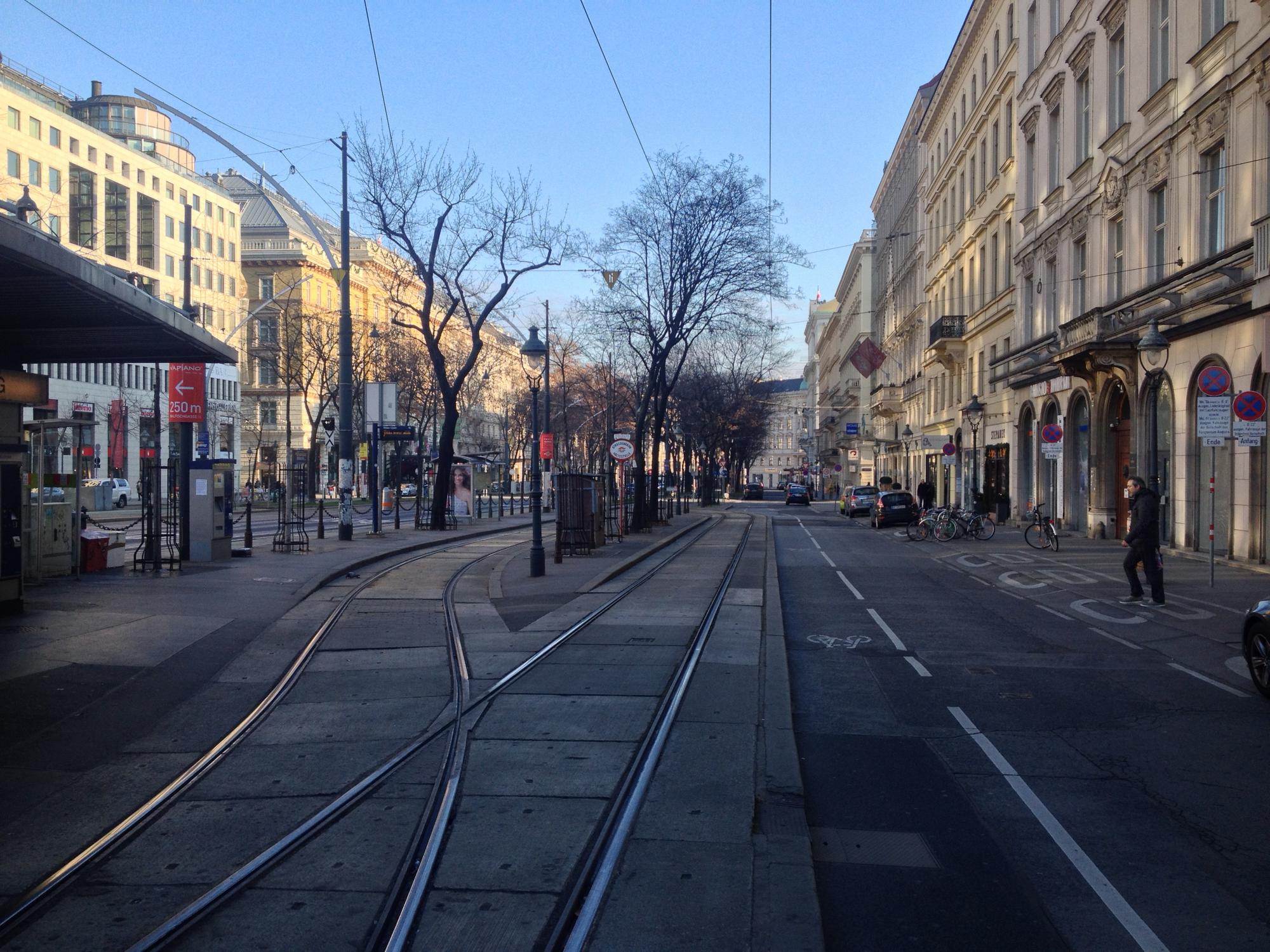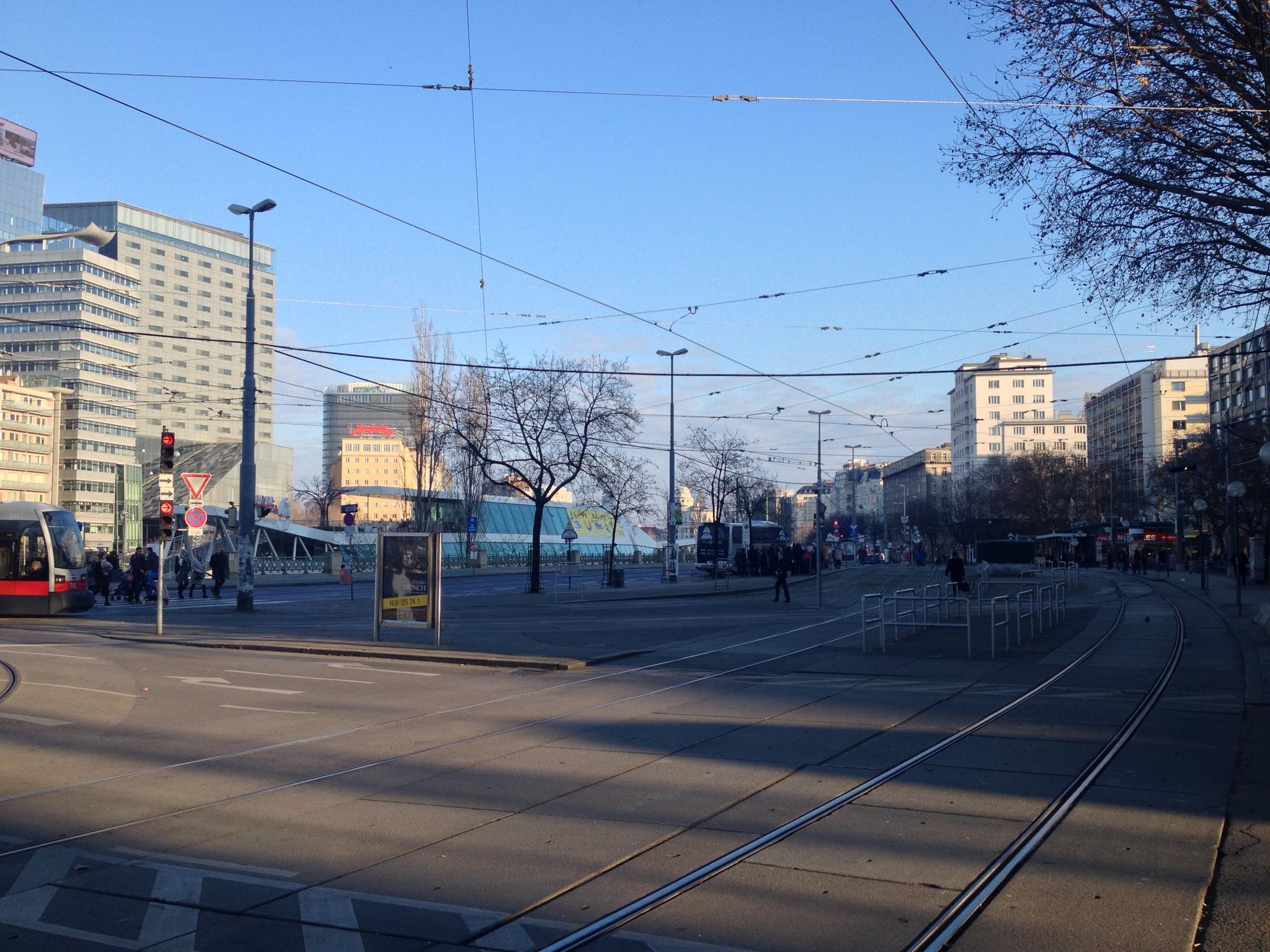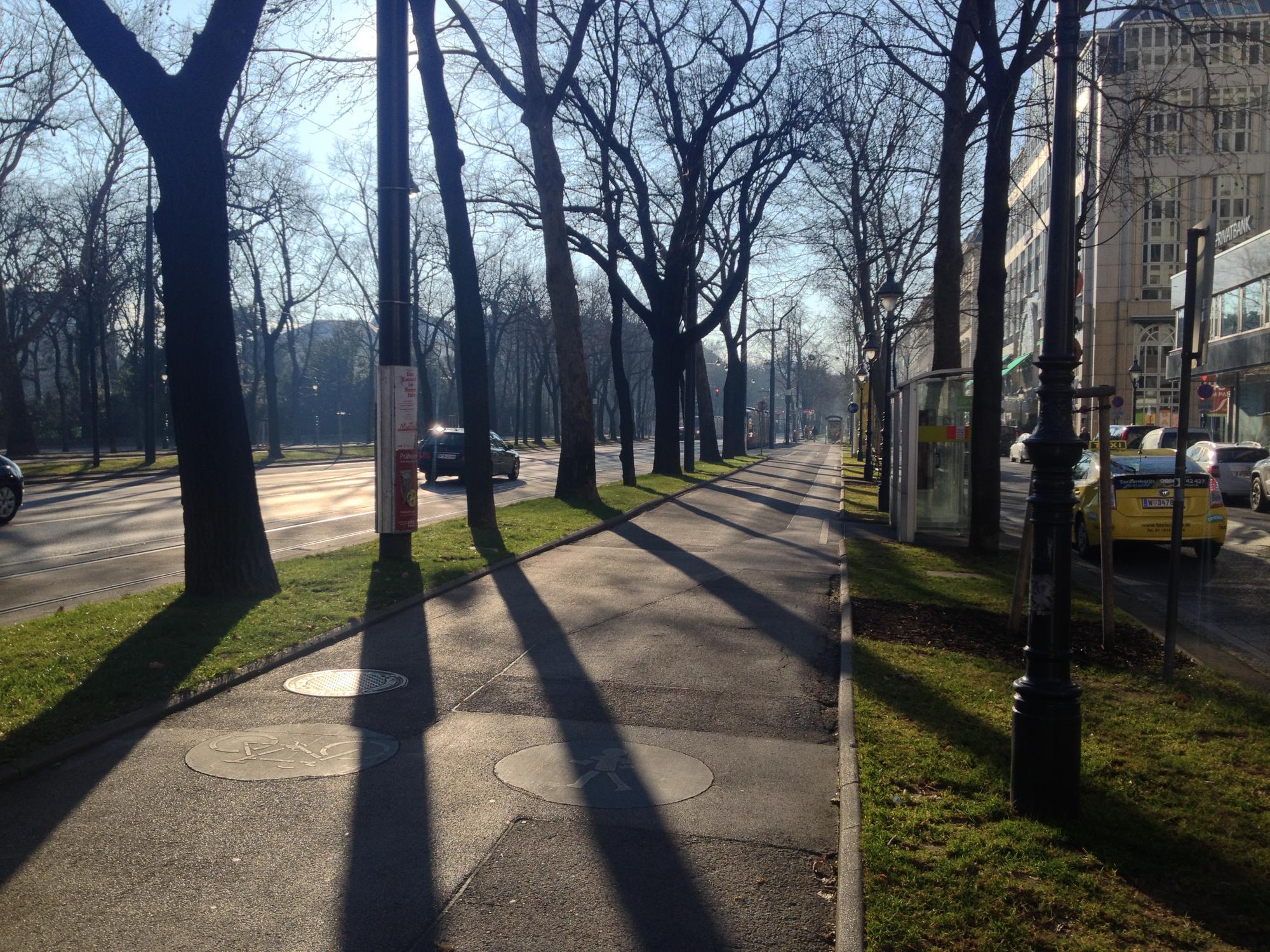 And not only of that.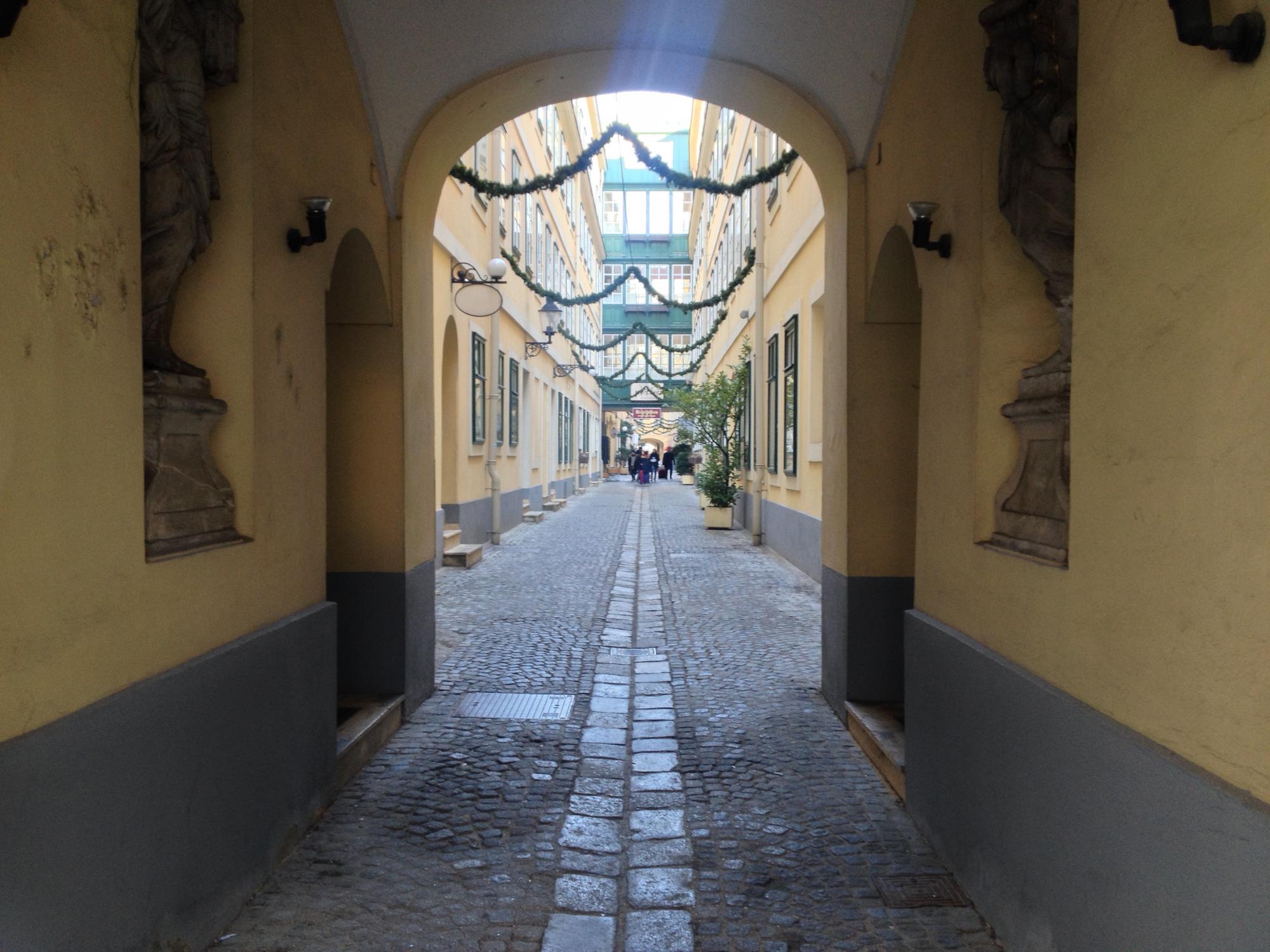 There are a lot of parks.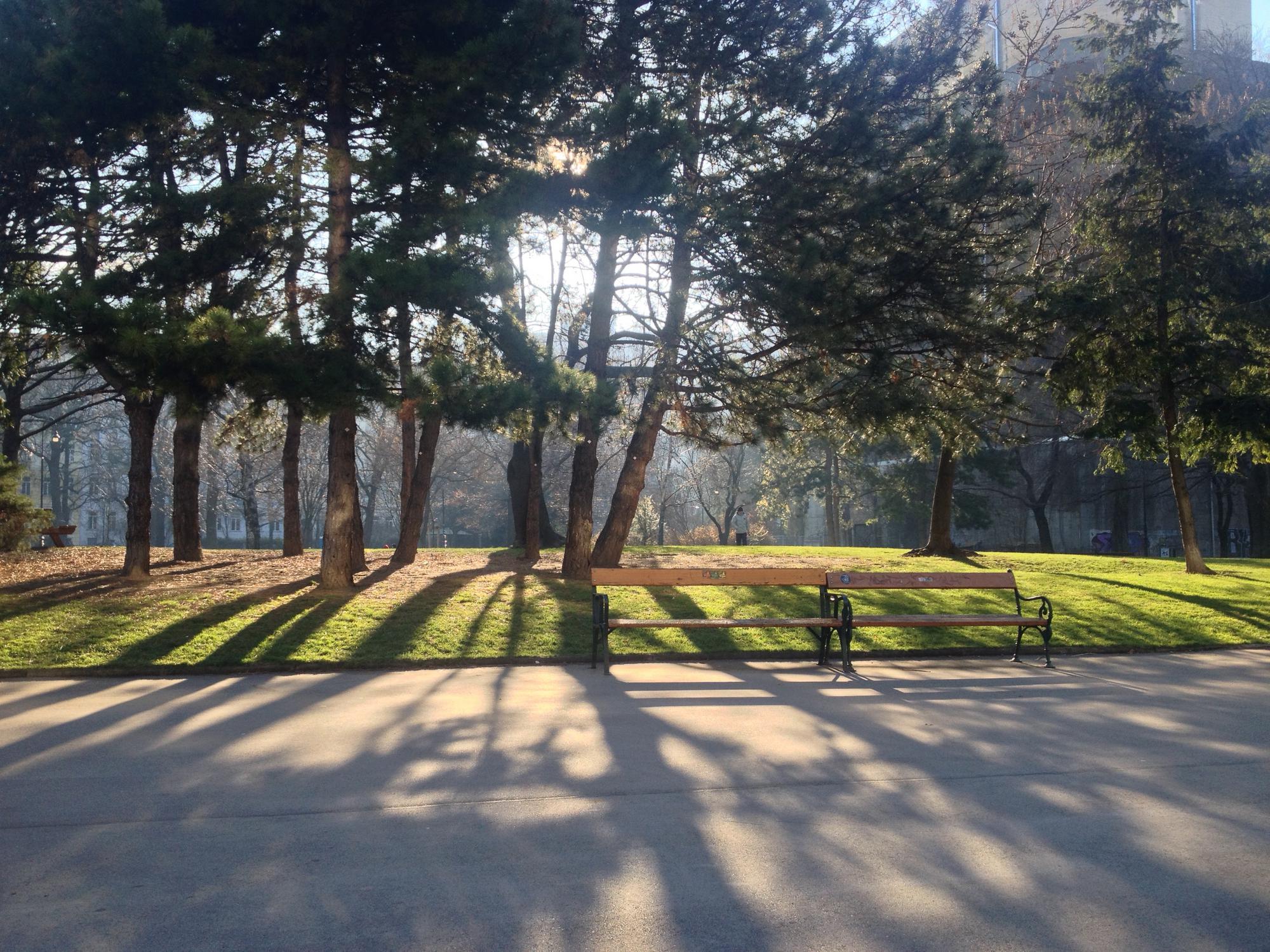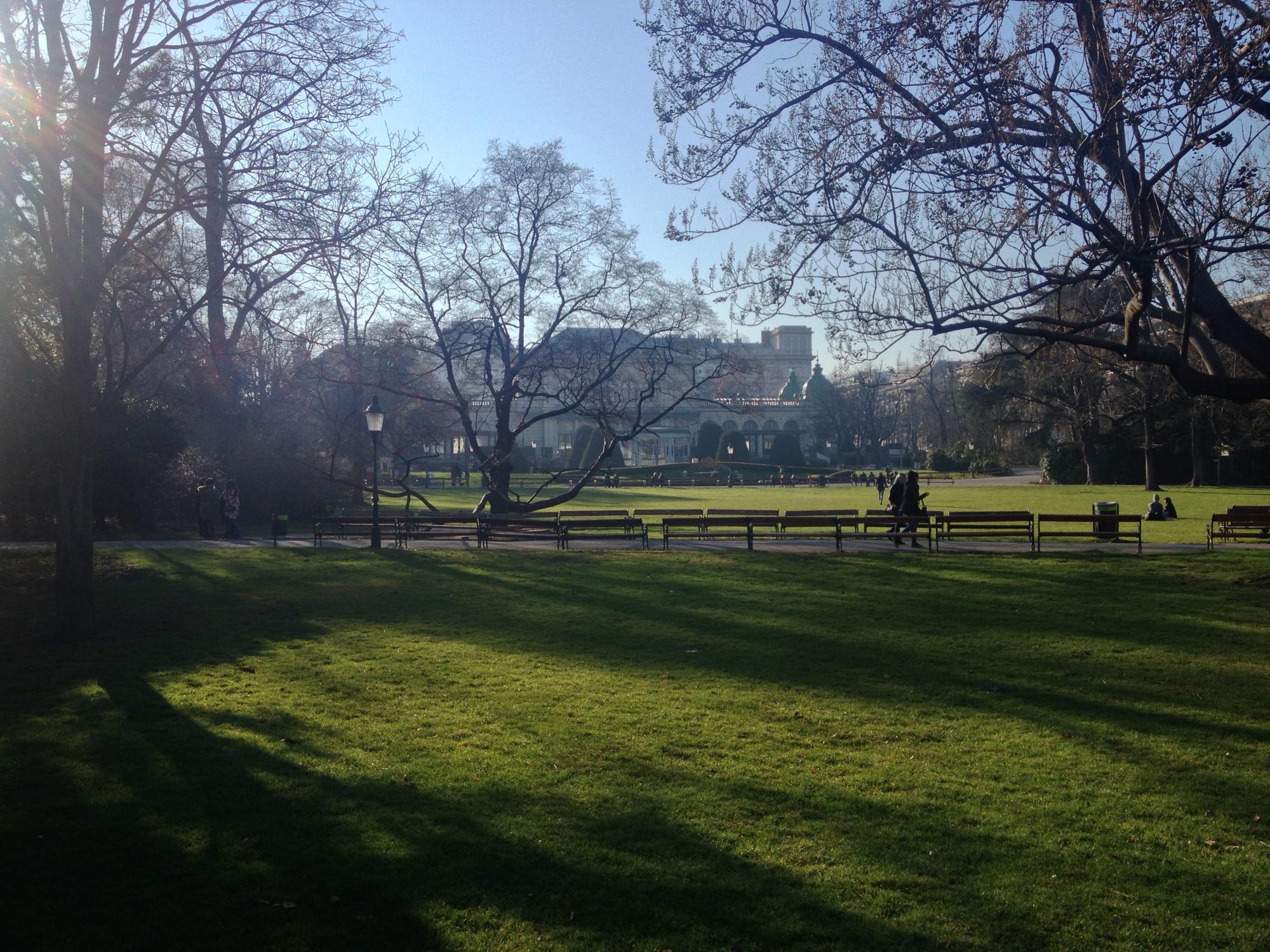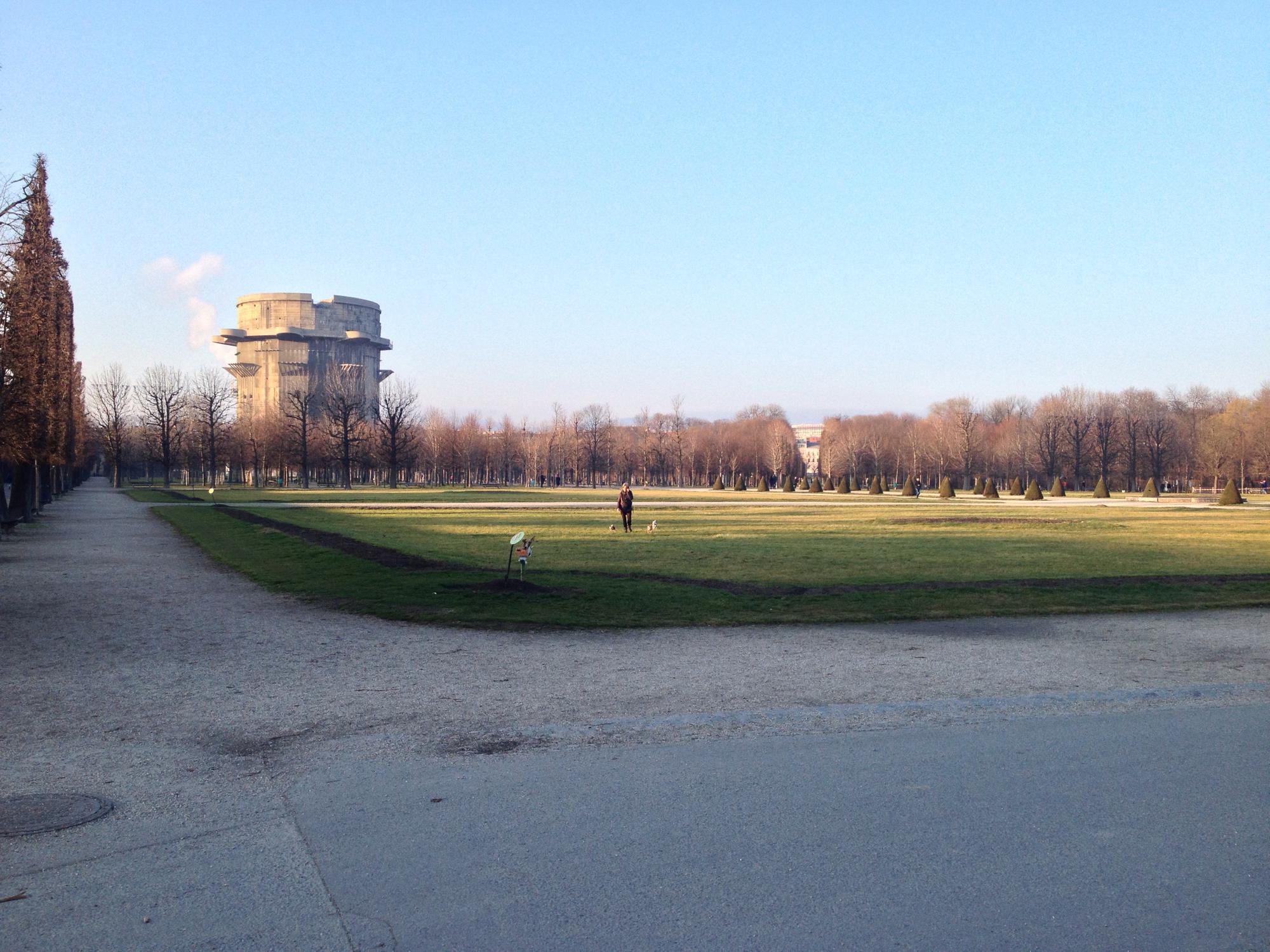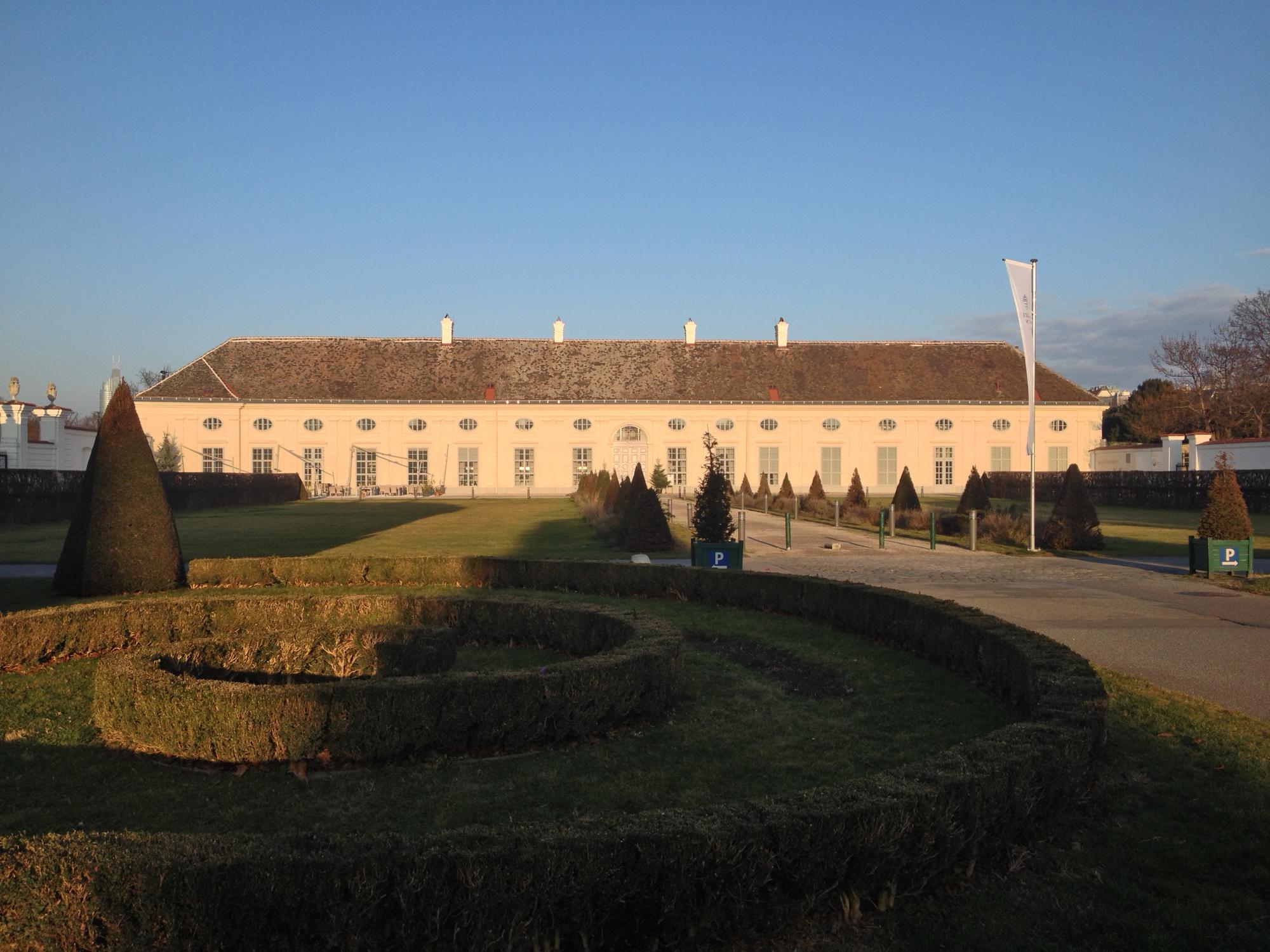 It's a pleasure to get lost among beautiful buildings.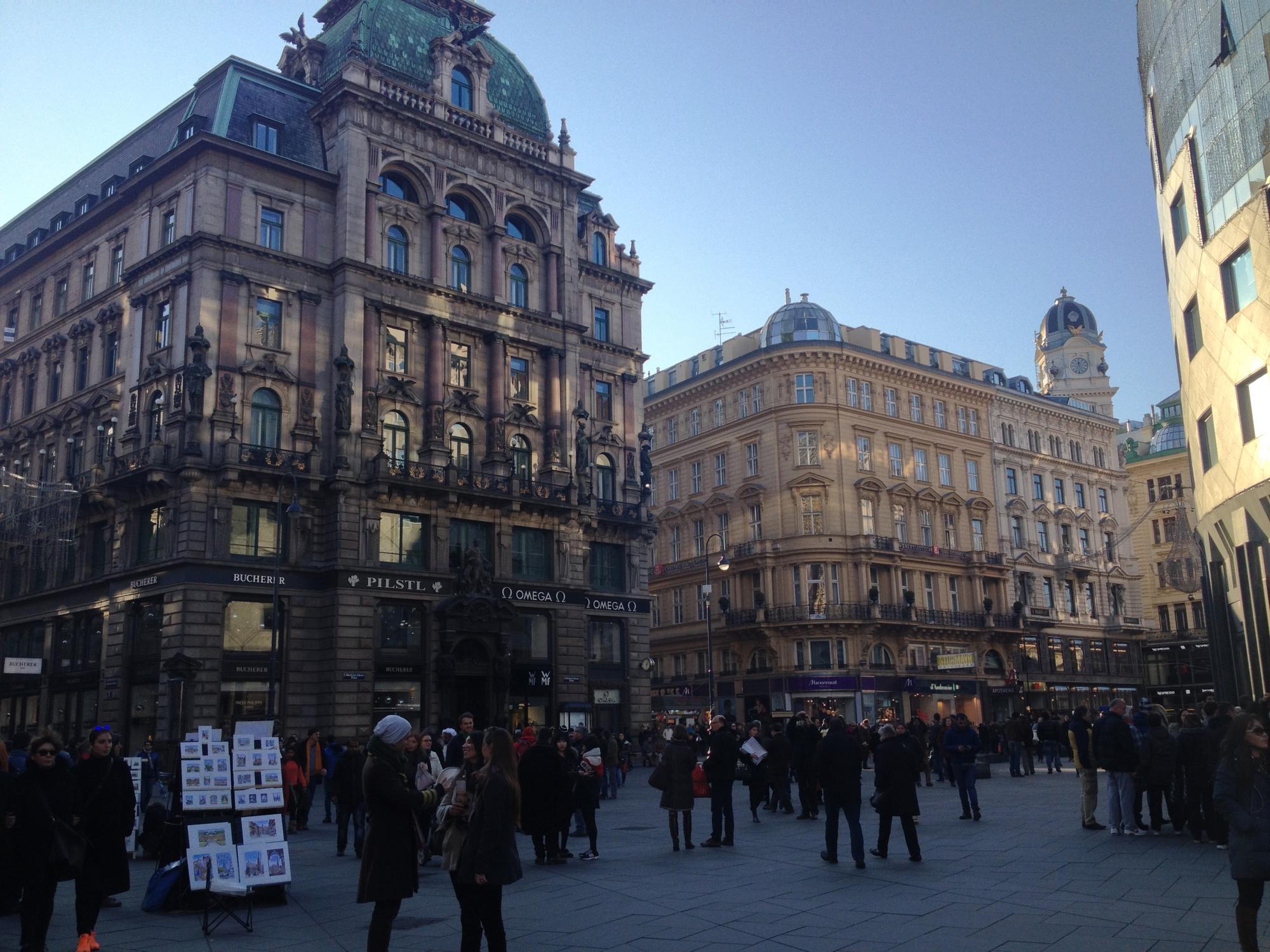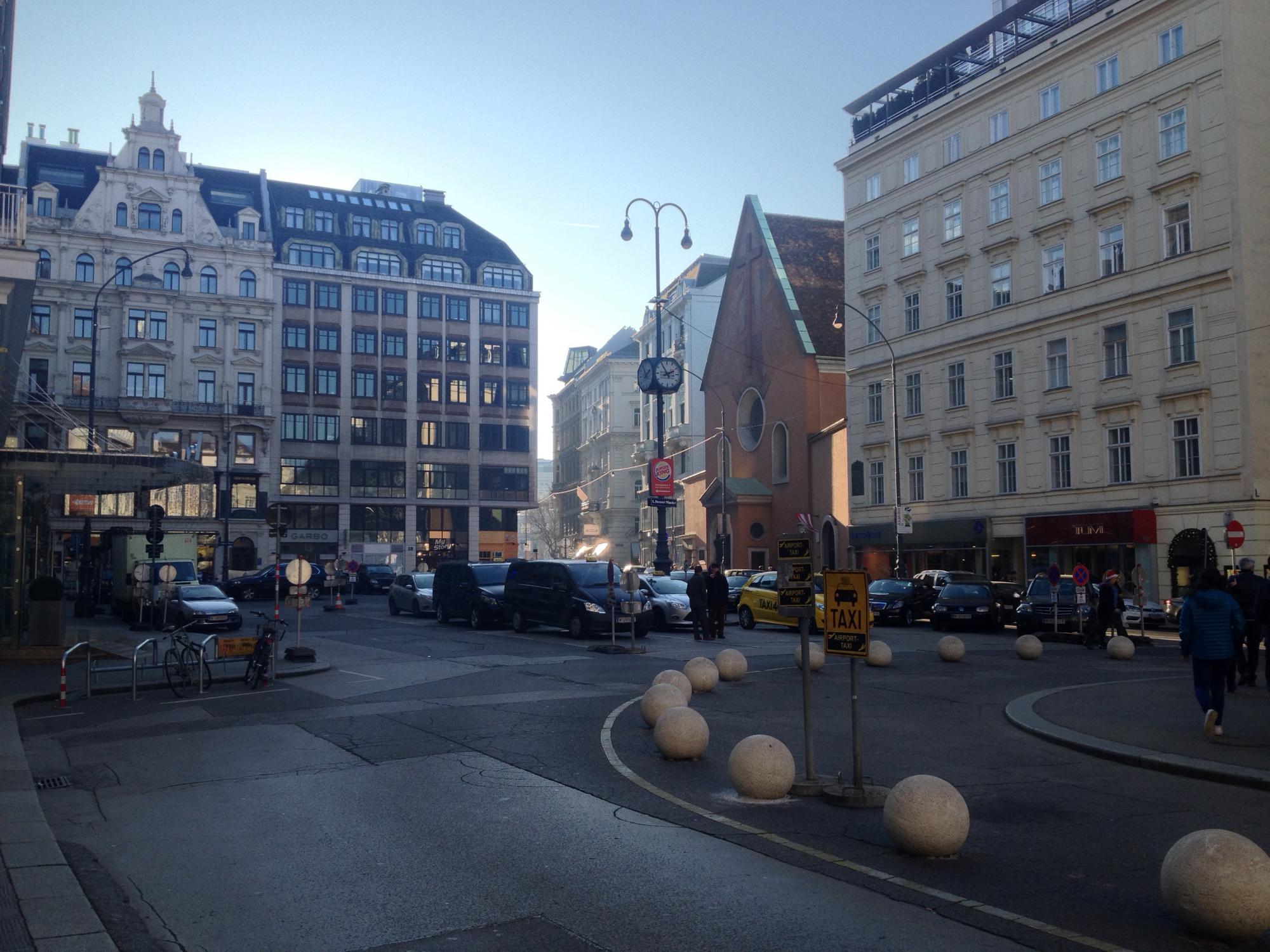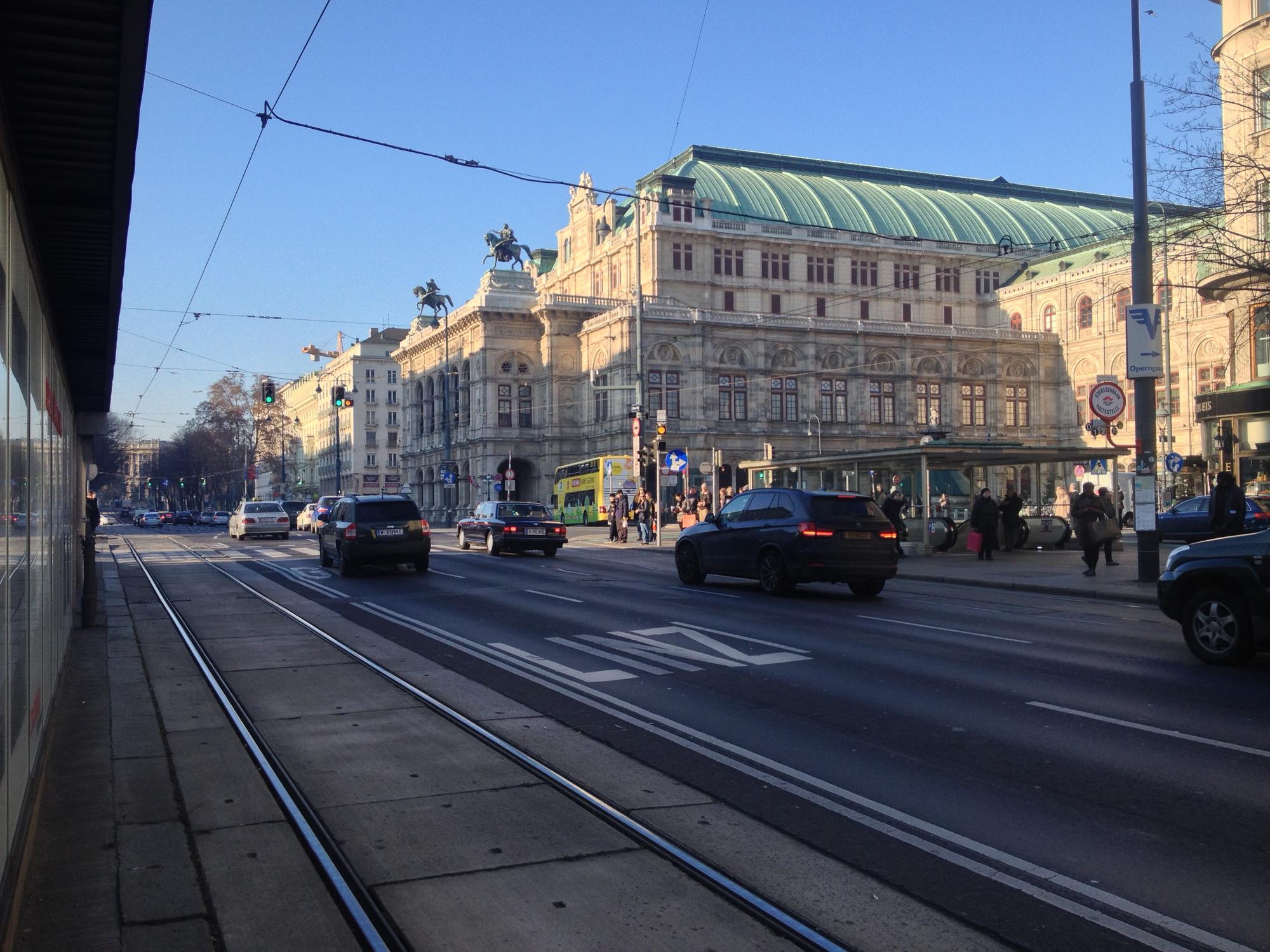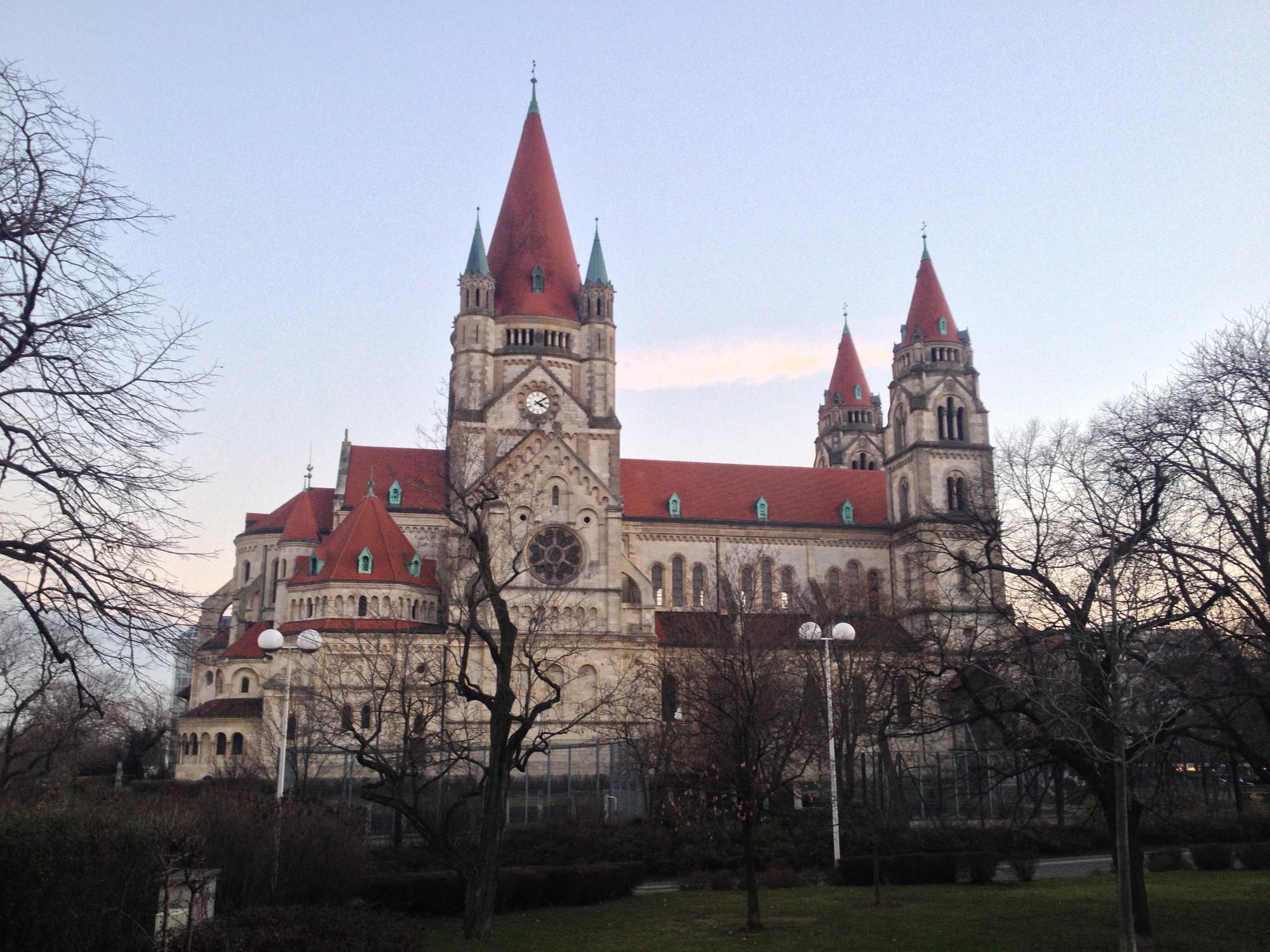 Hundreds shops street.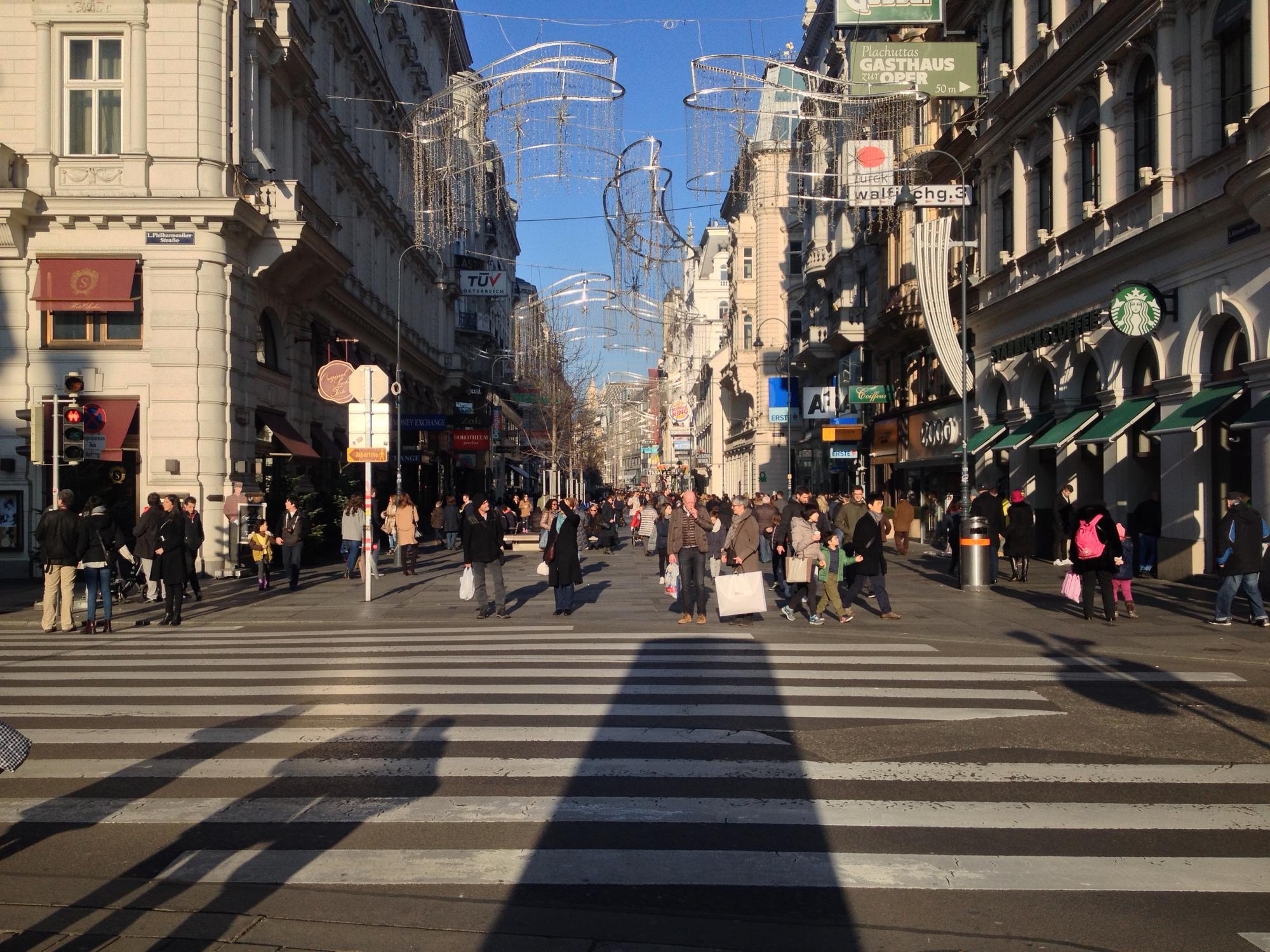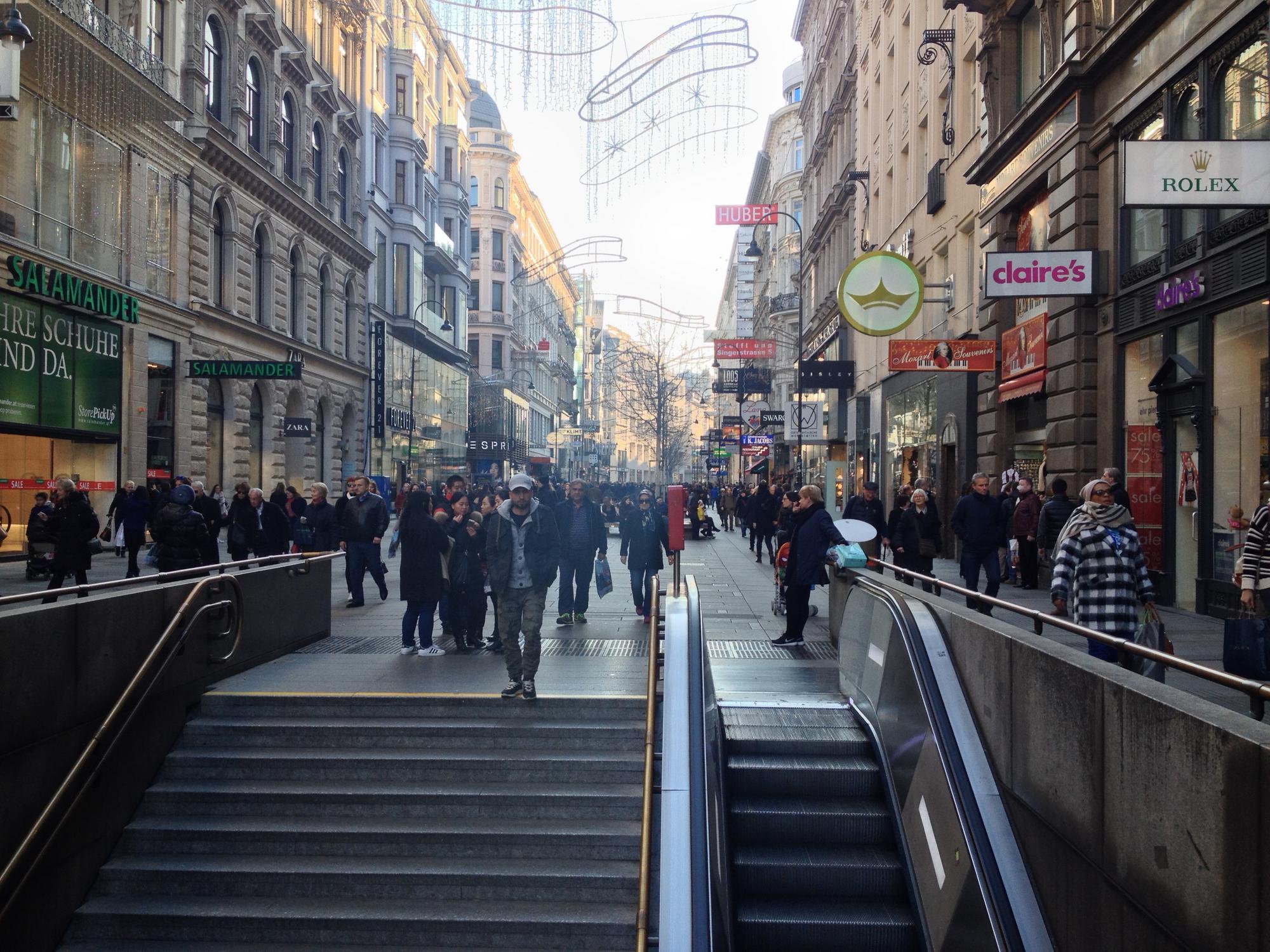 Donaukanal.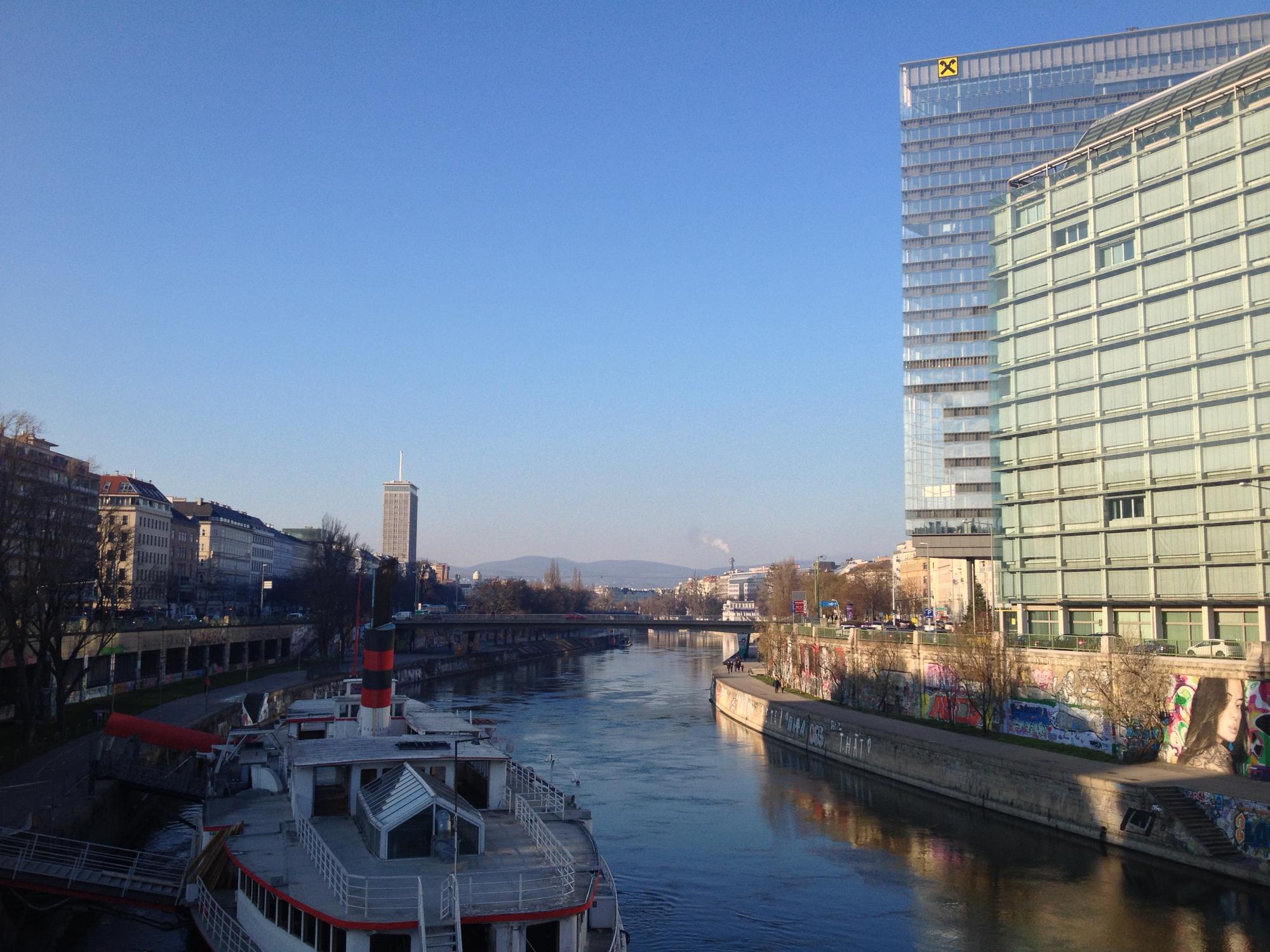 Bus stop. There is no pocket for it. Bus stops the whole traffic lane, while boarding and landing passengers, so there is no need for it to wait when someone give way to start movement — bus can go immediately. Lack of pocket is also good for passengers, bus is much closer to the edge of the stop, so it's easier for them to board or land.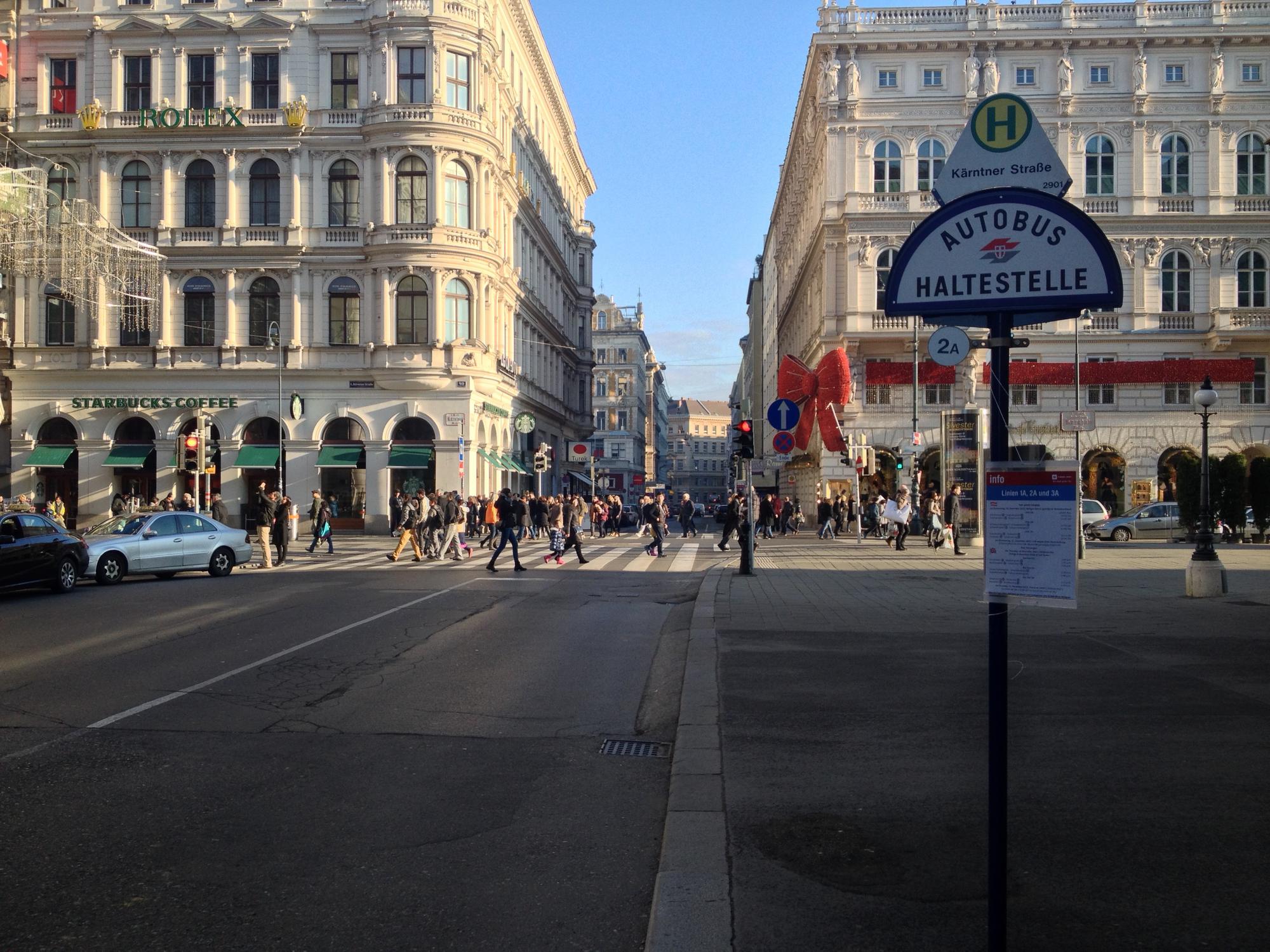 Pockets are for parking instead.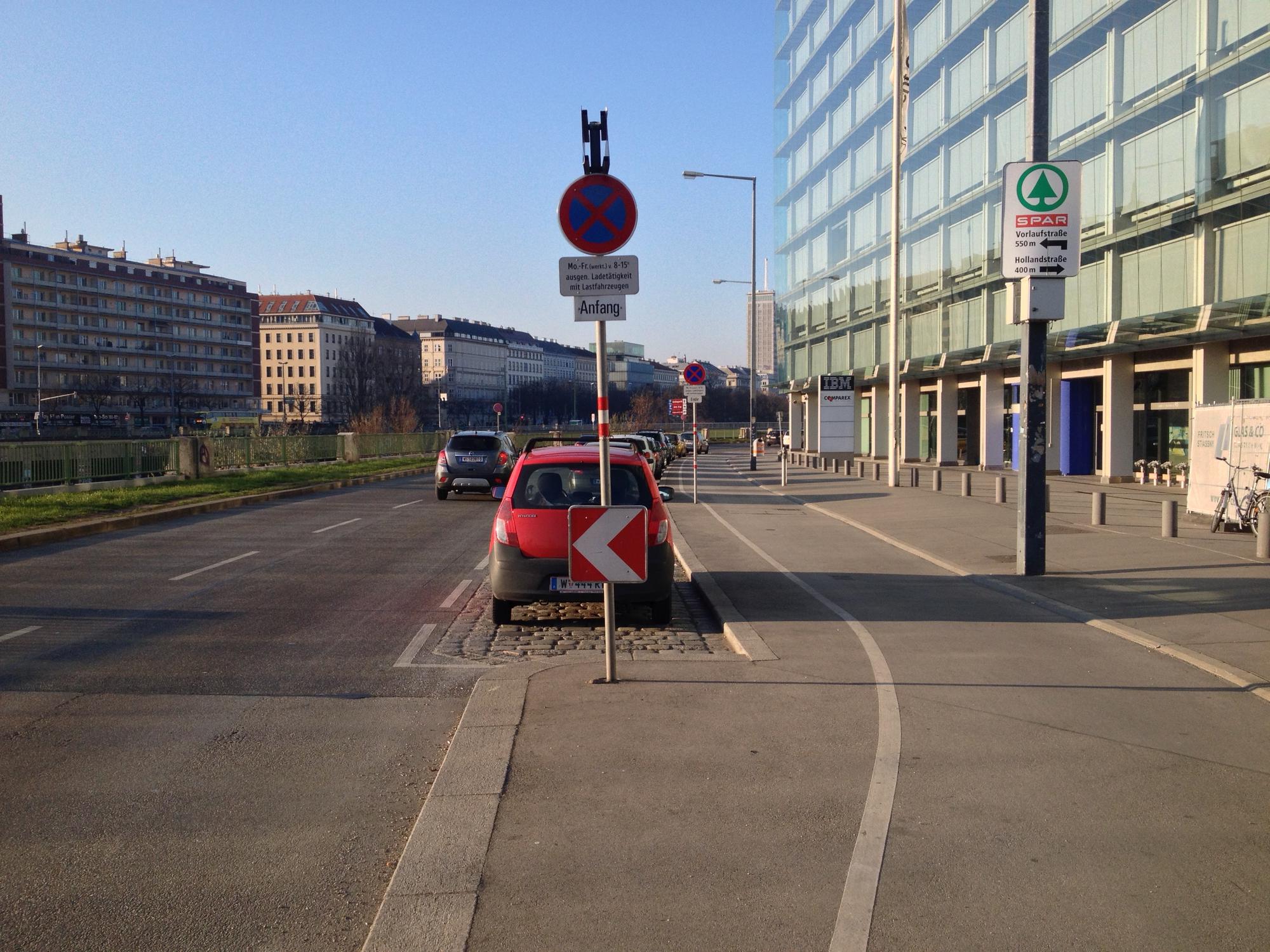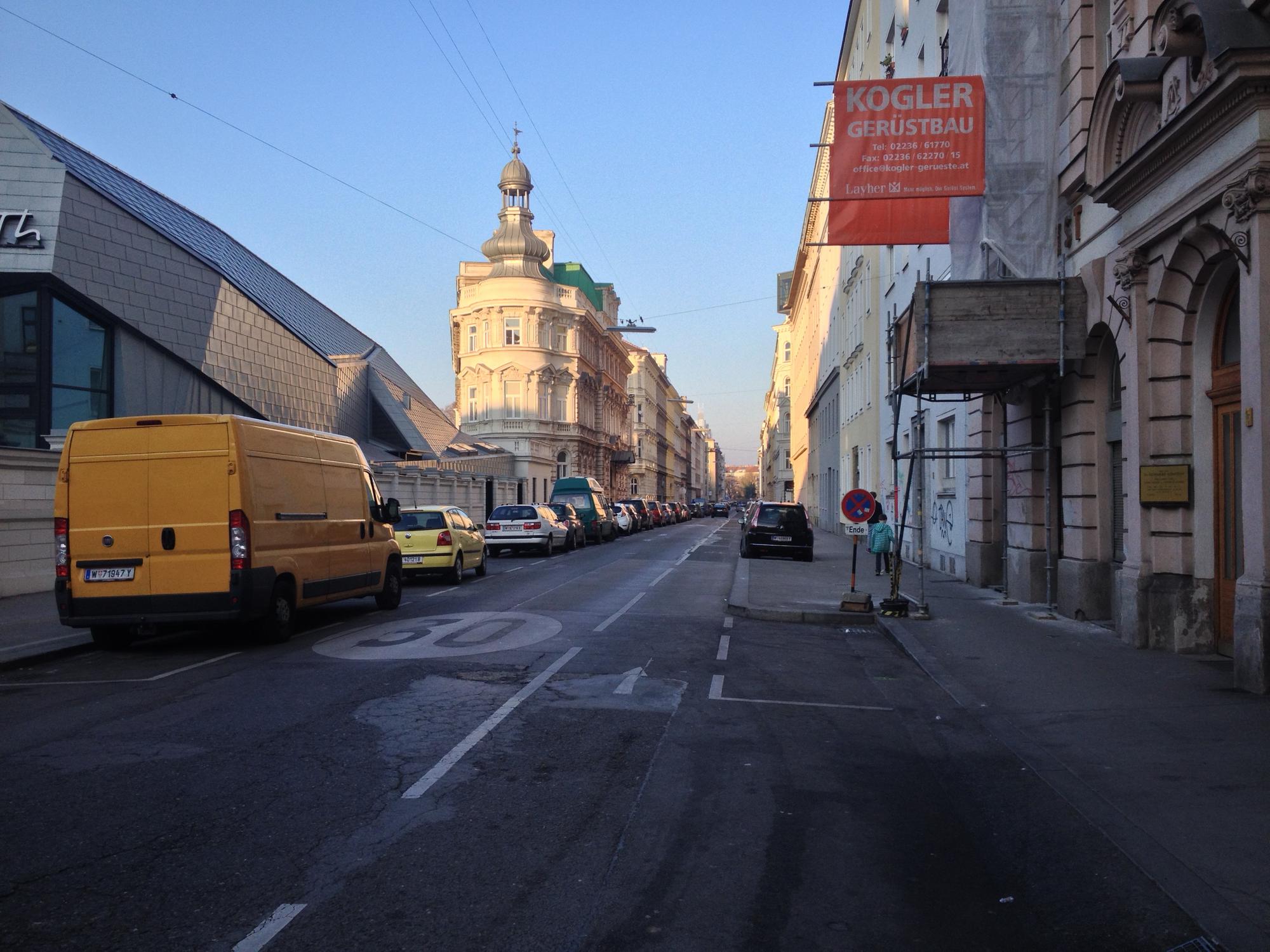 Conspicuous form of bin.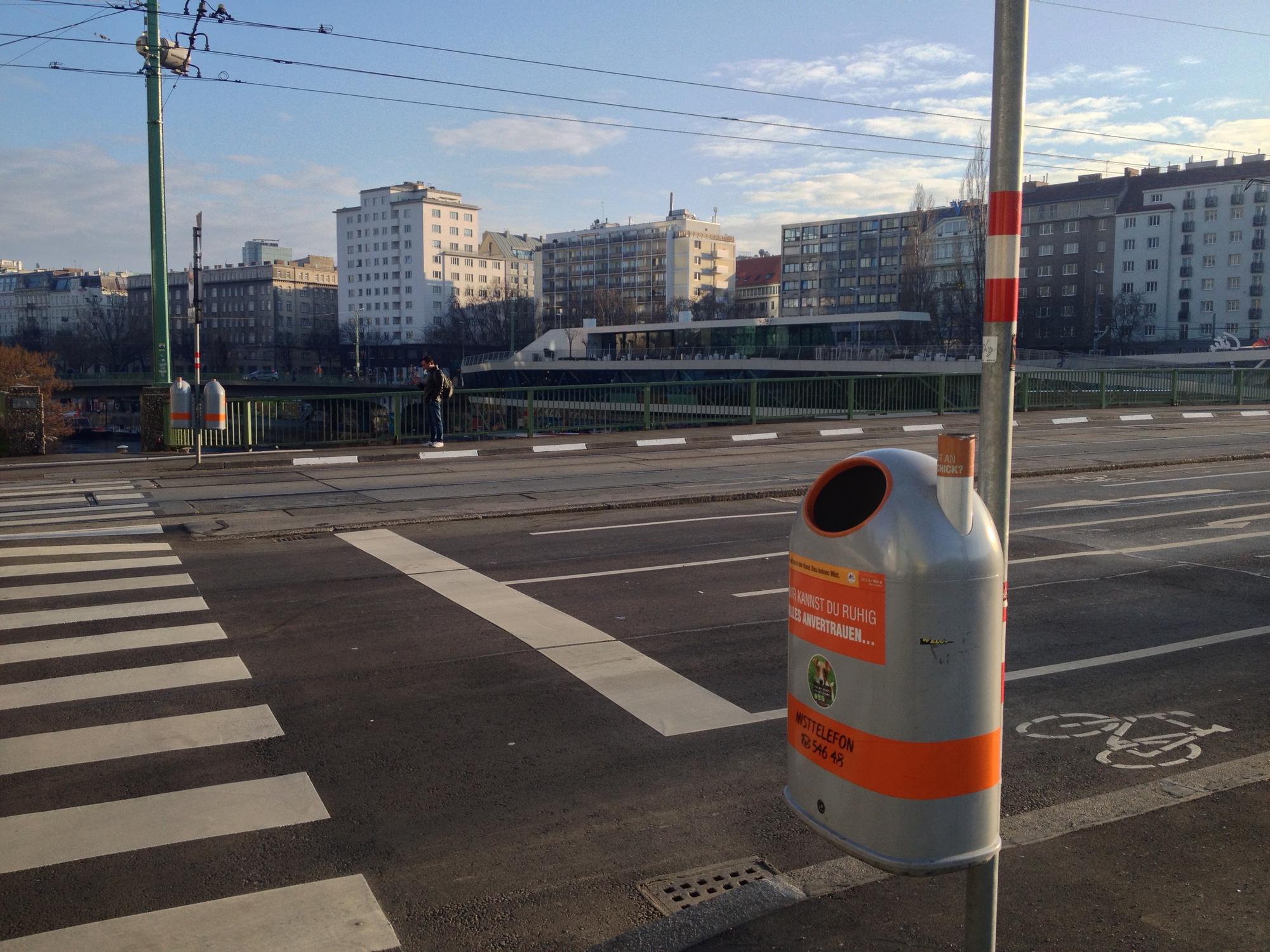 Ashtray at the bus station.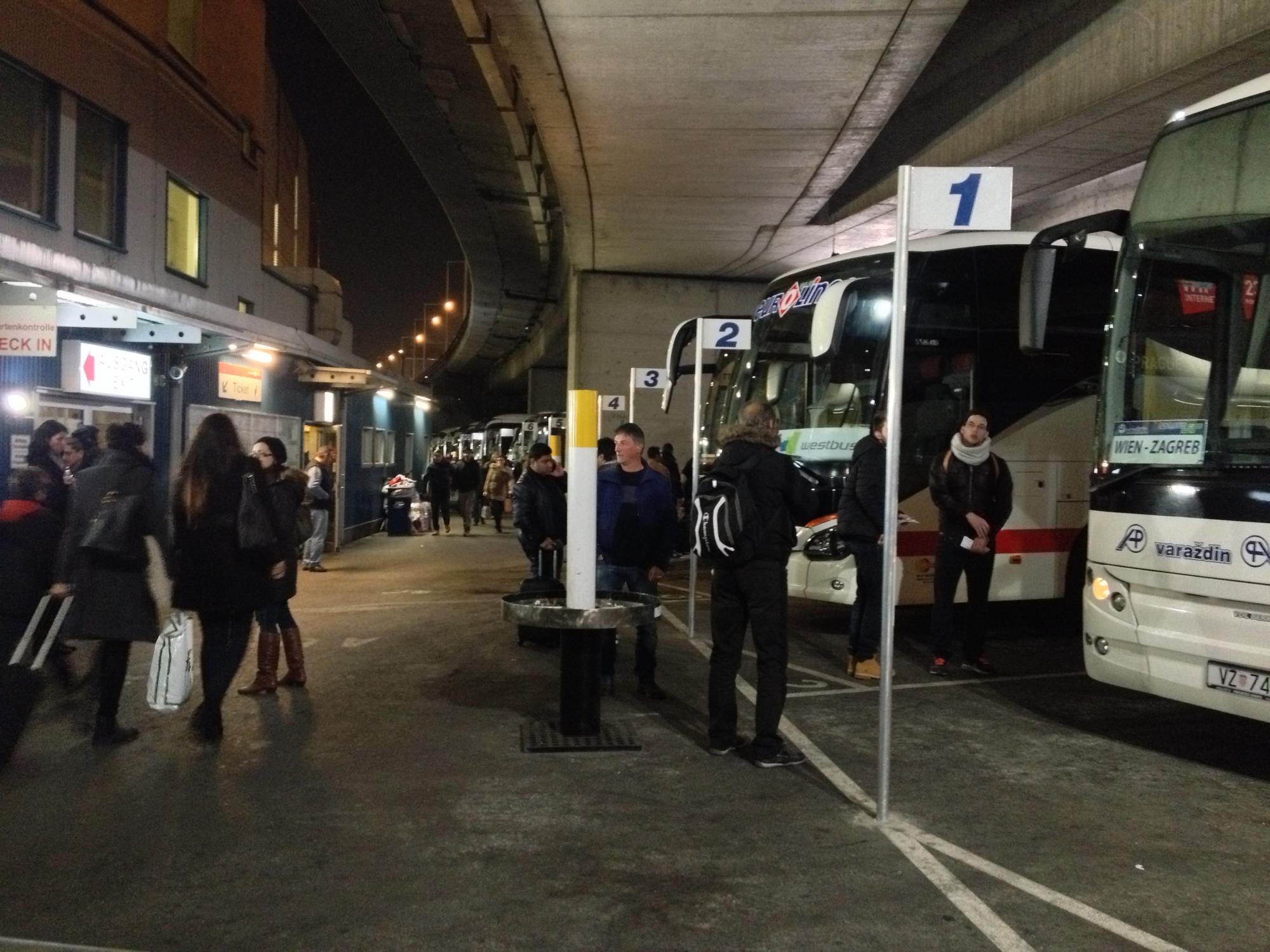 All the movements between the floors can been seen from outside.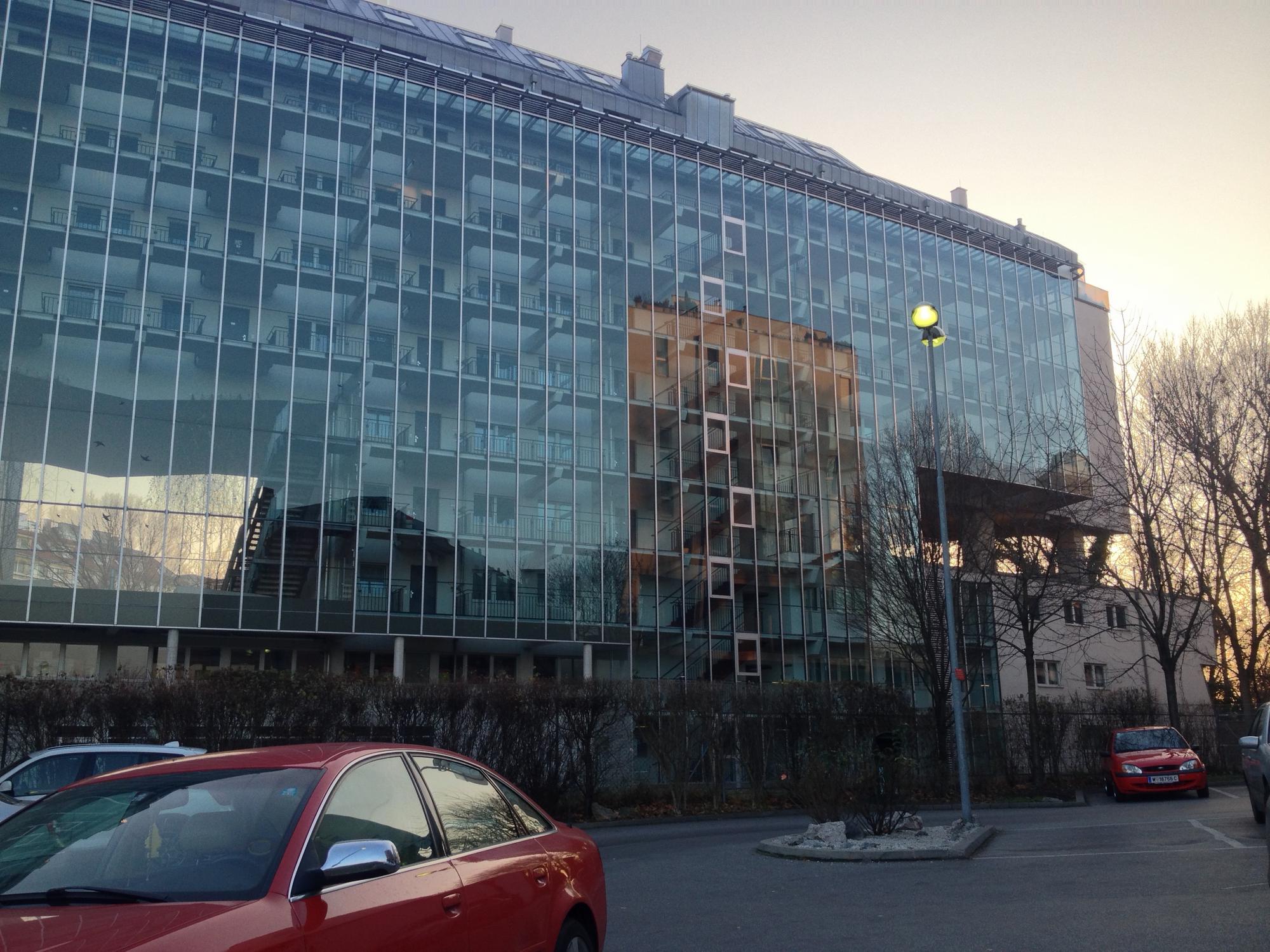 Vienna tends to become a solar city.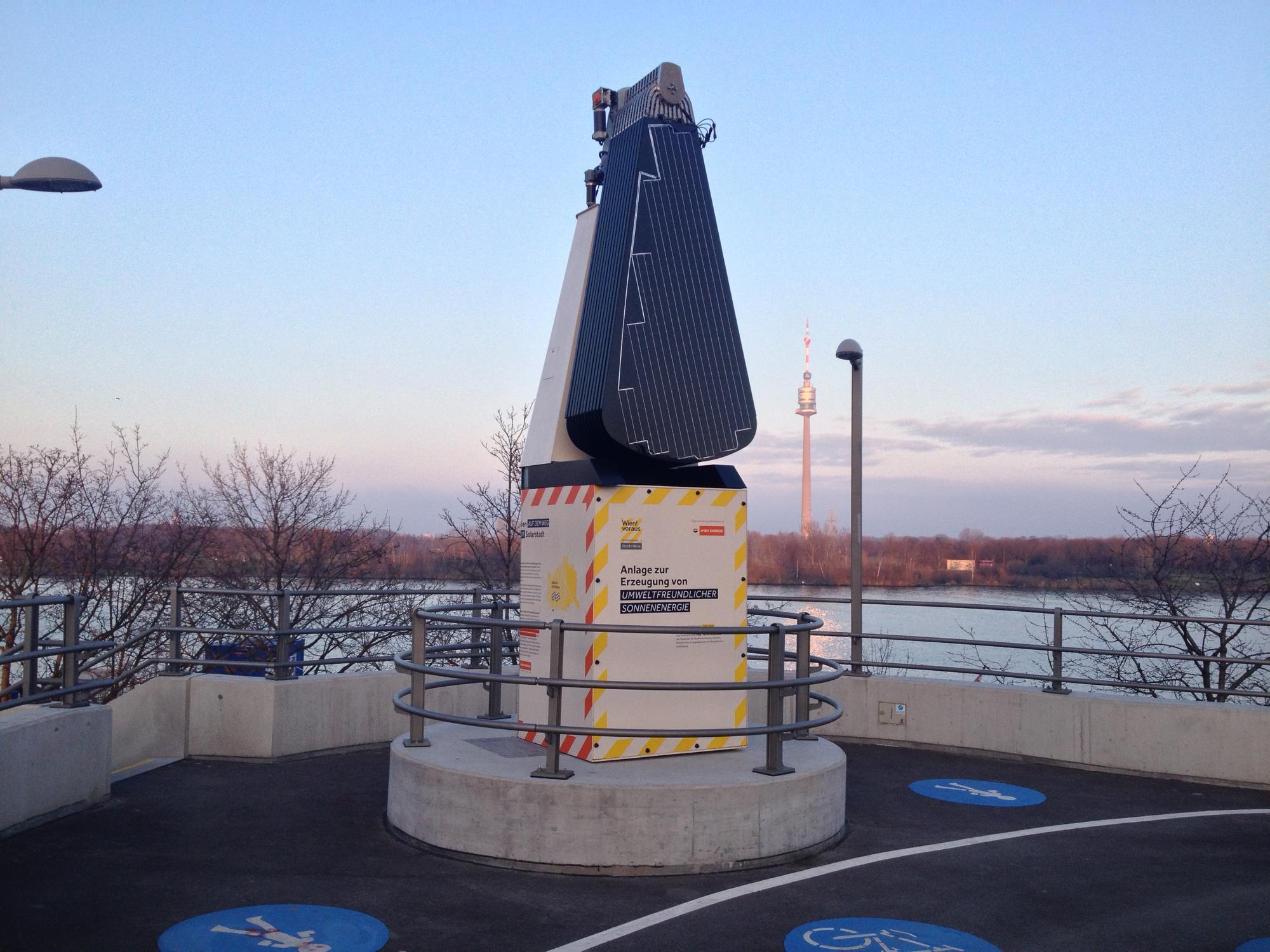 Tiny streets. Yeah, in comparison to giant squares and avenues.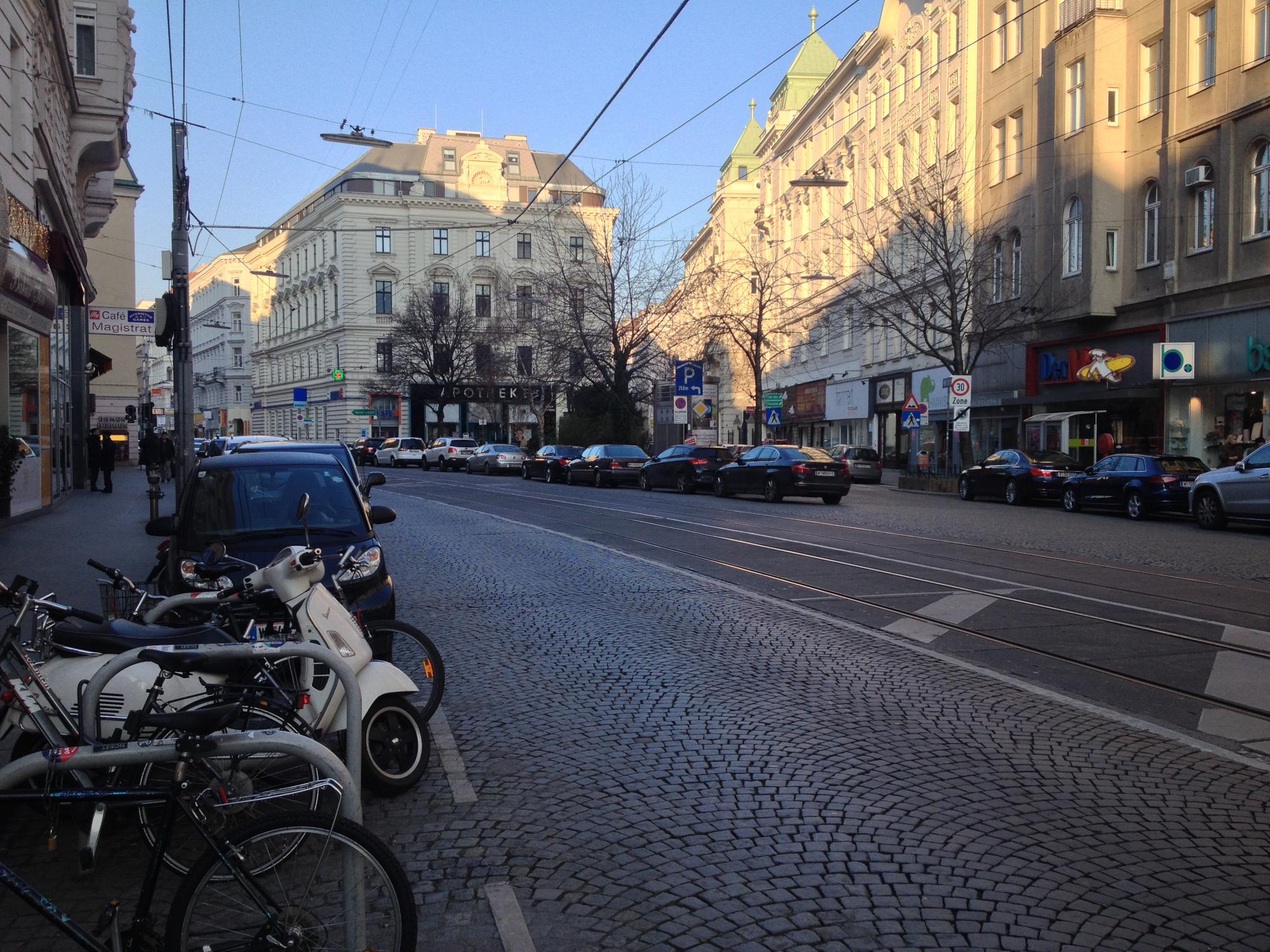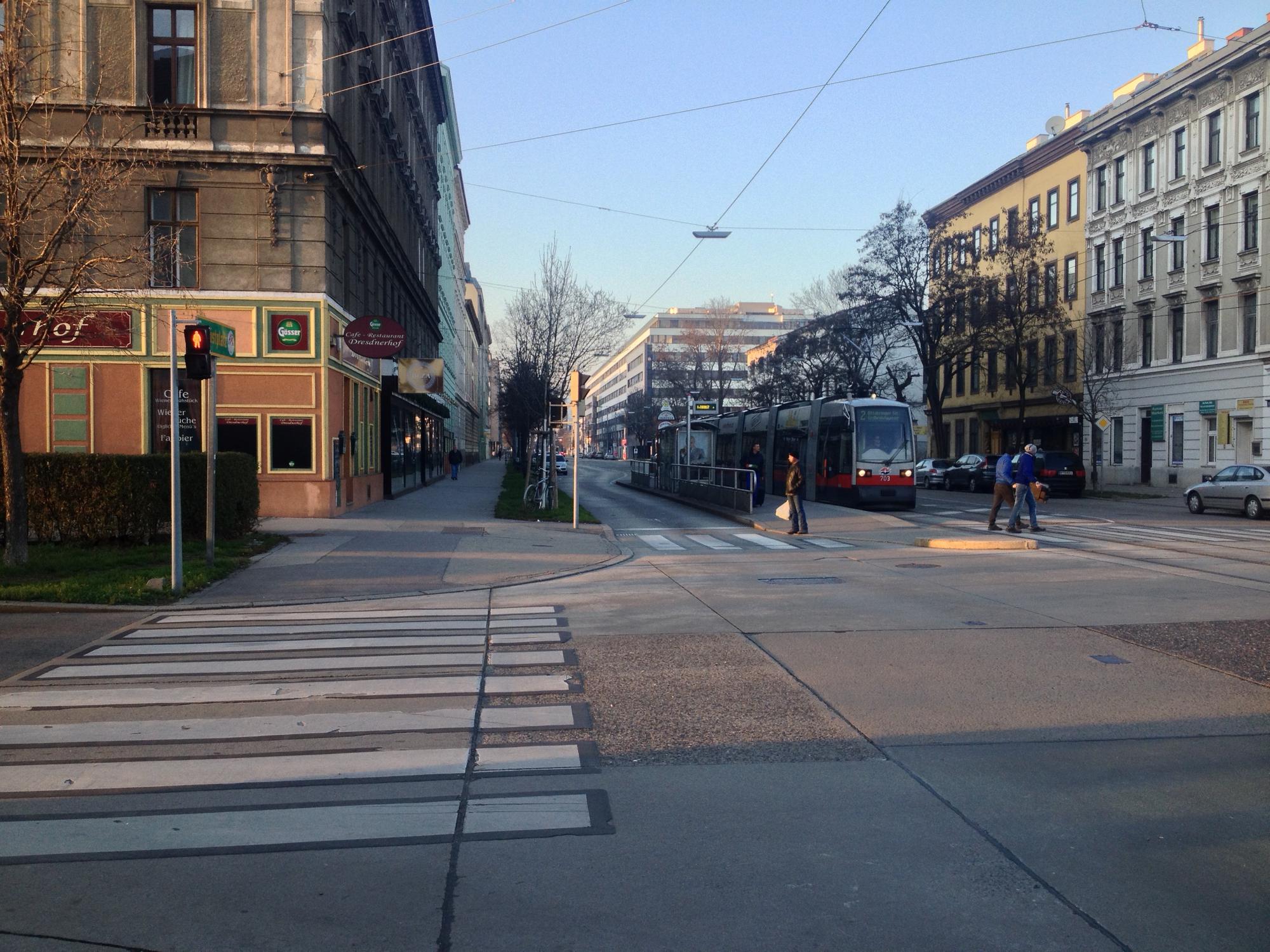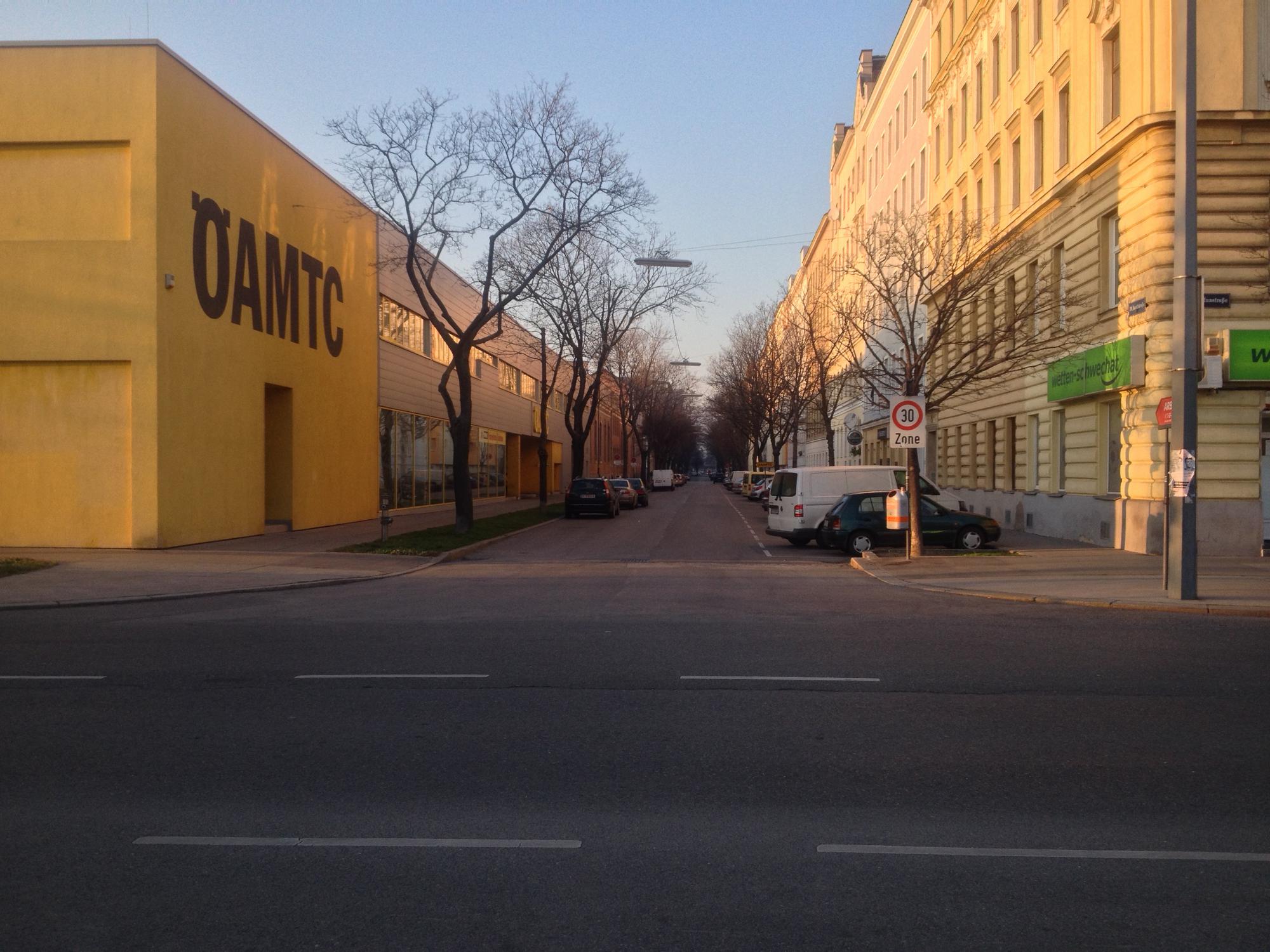 Roads.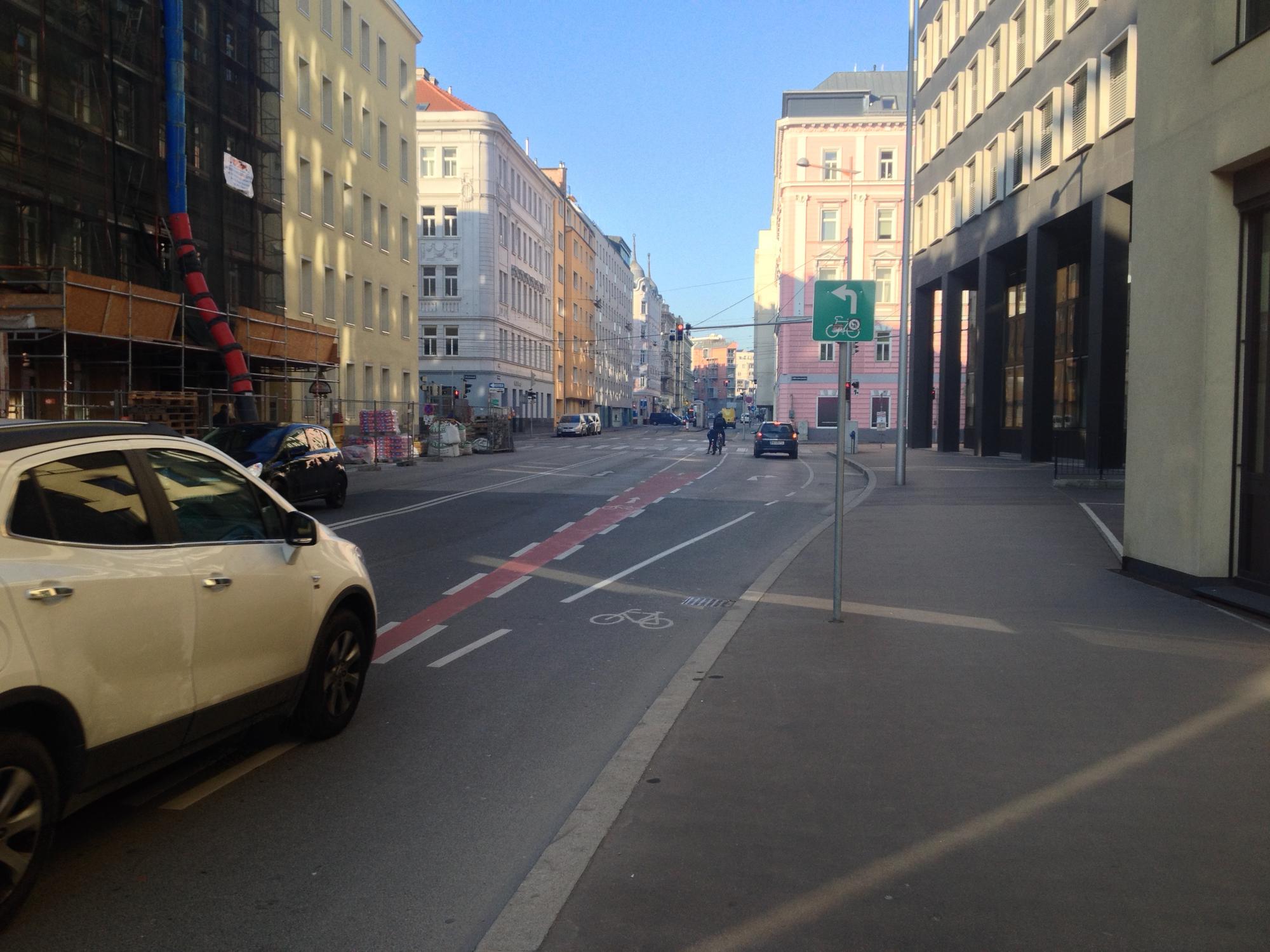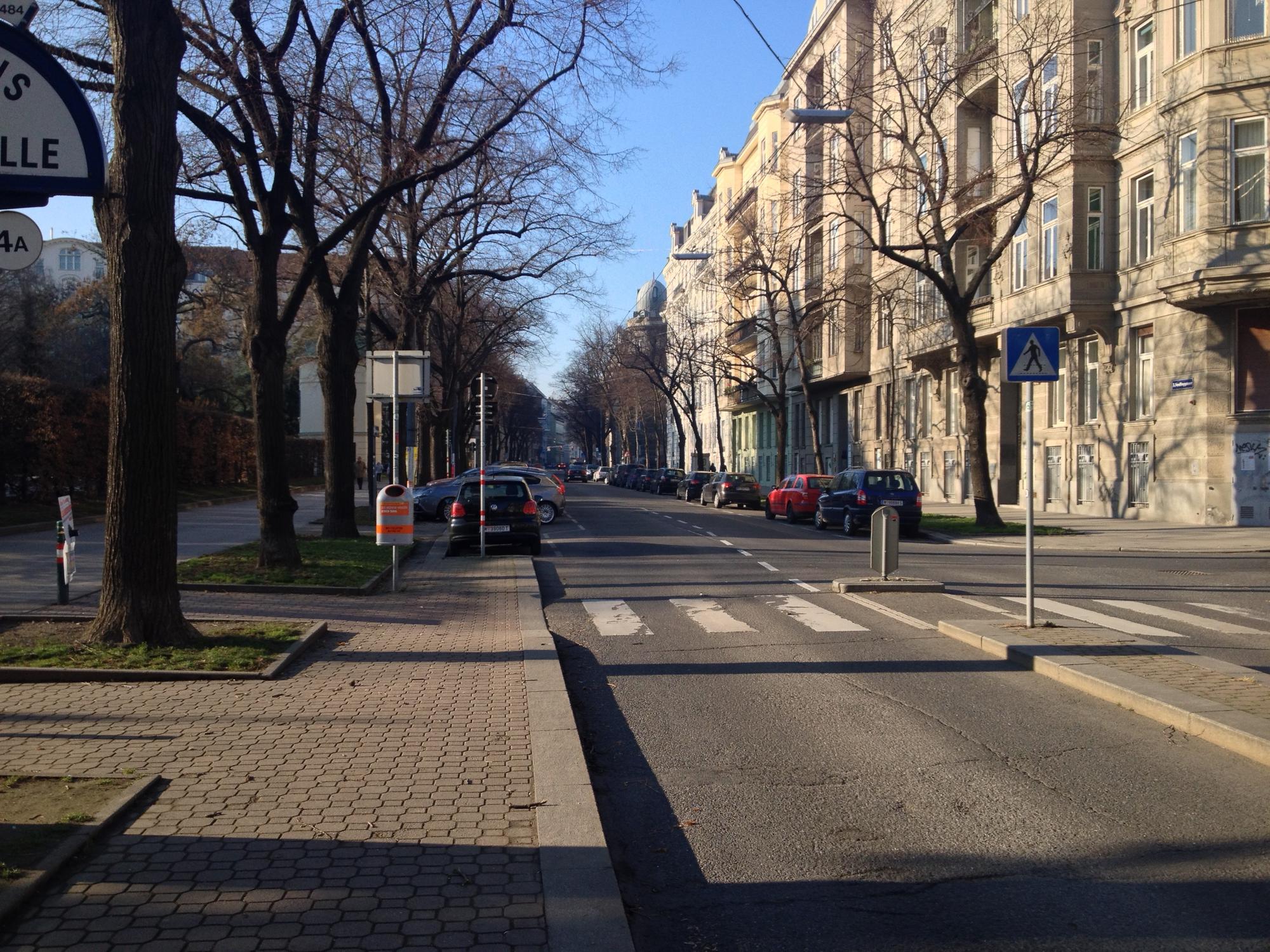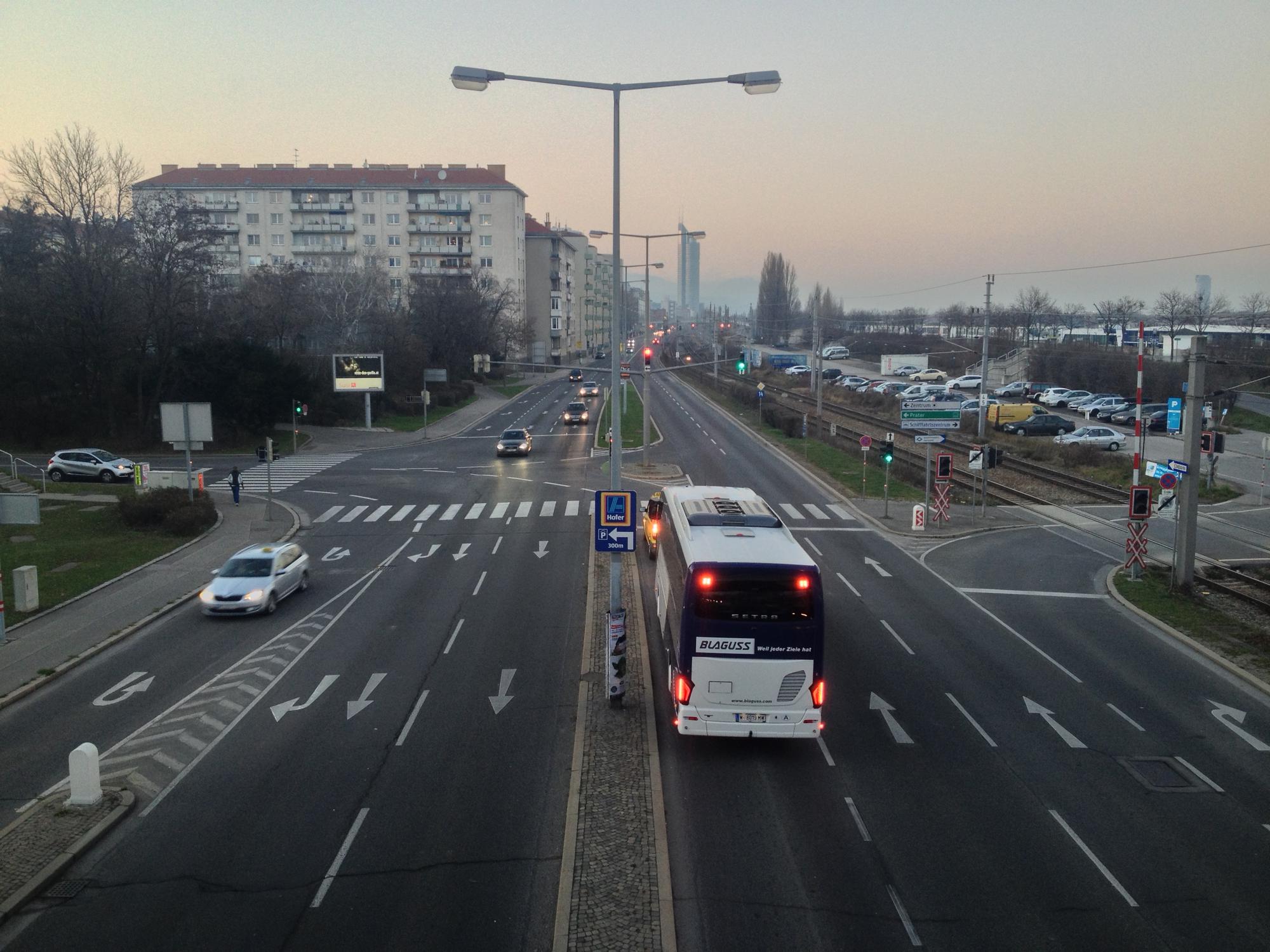 Generous road marking.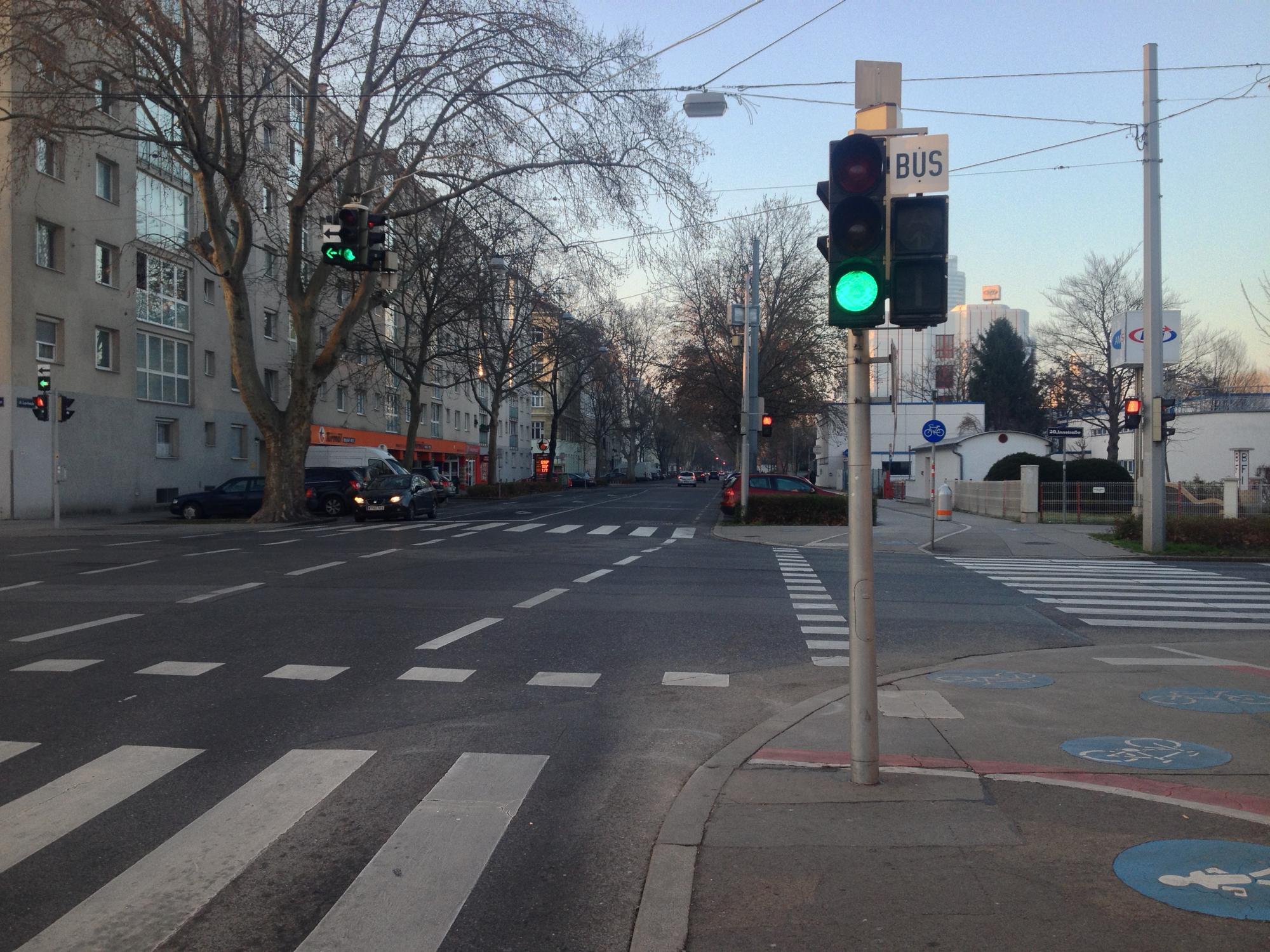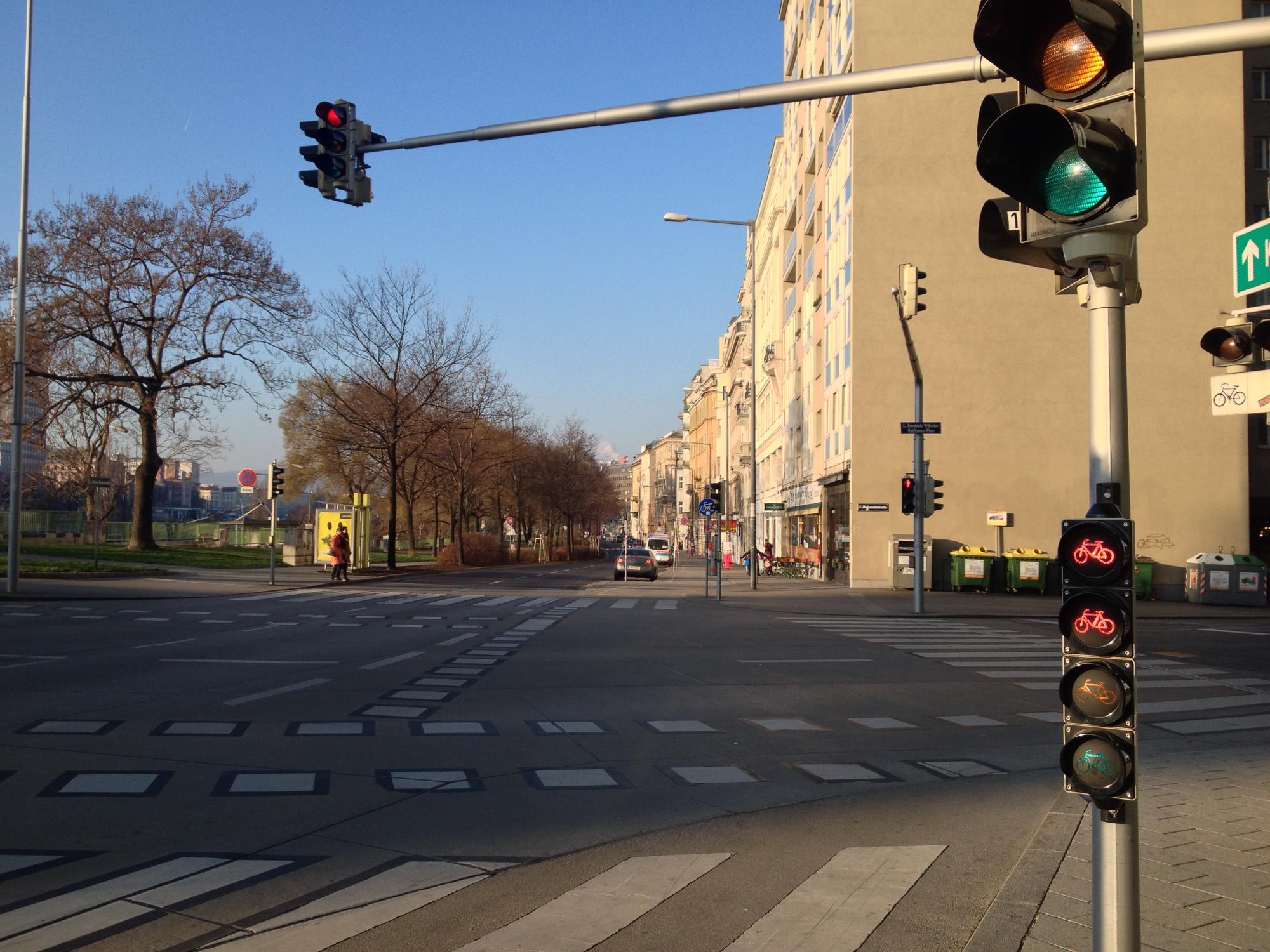 Downtown.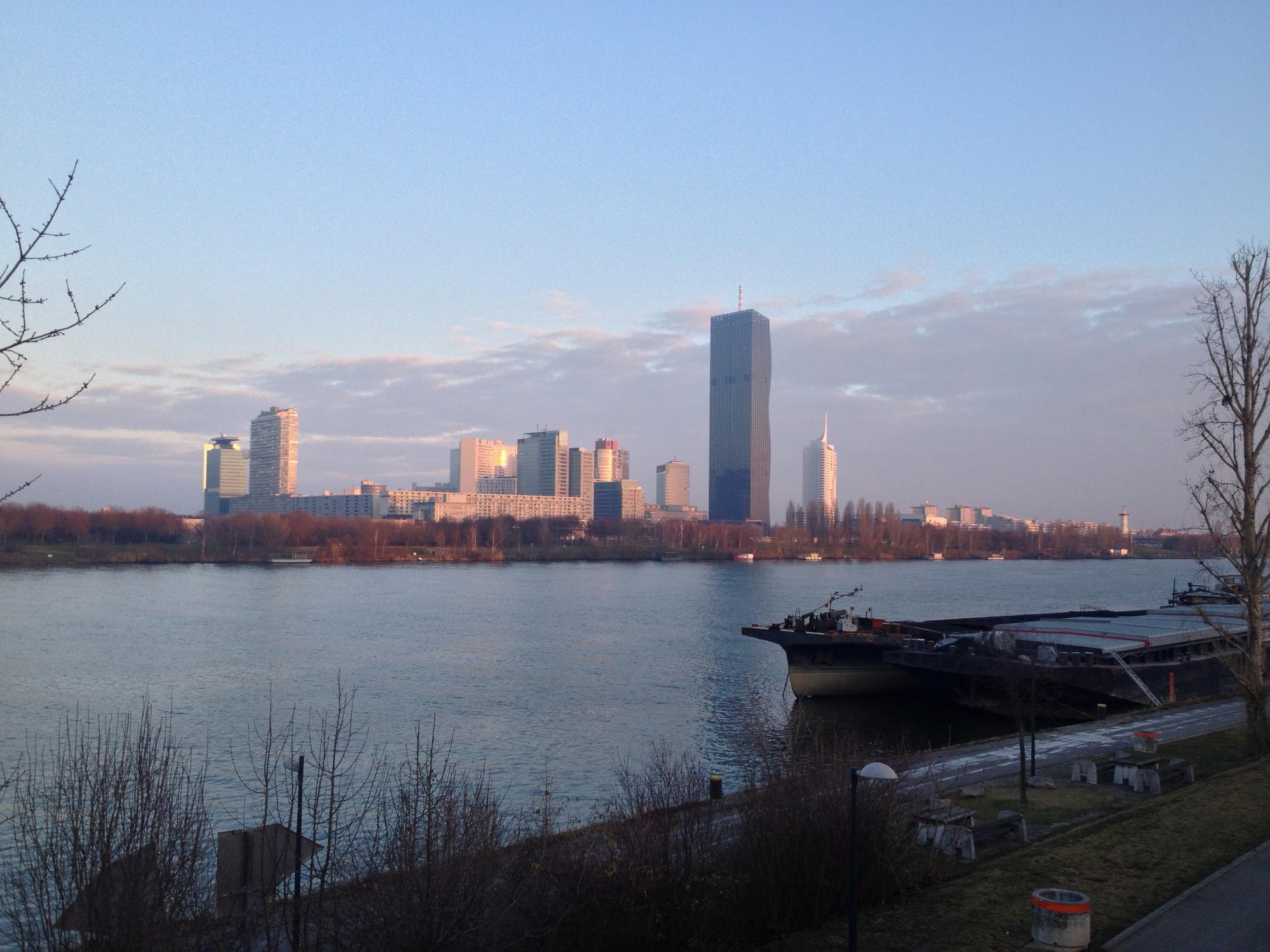 It's getting dark.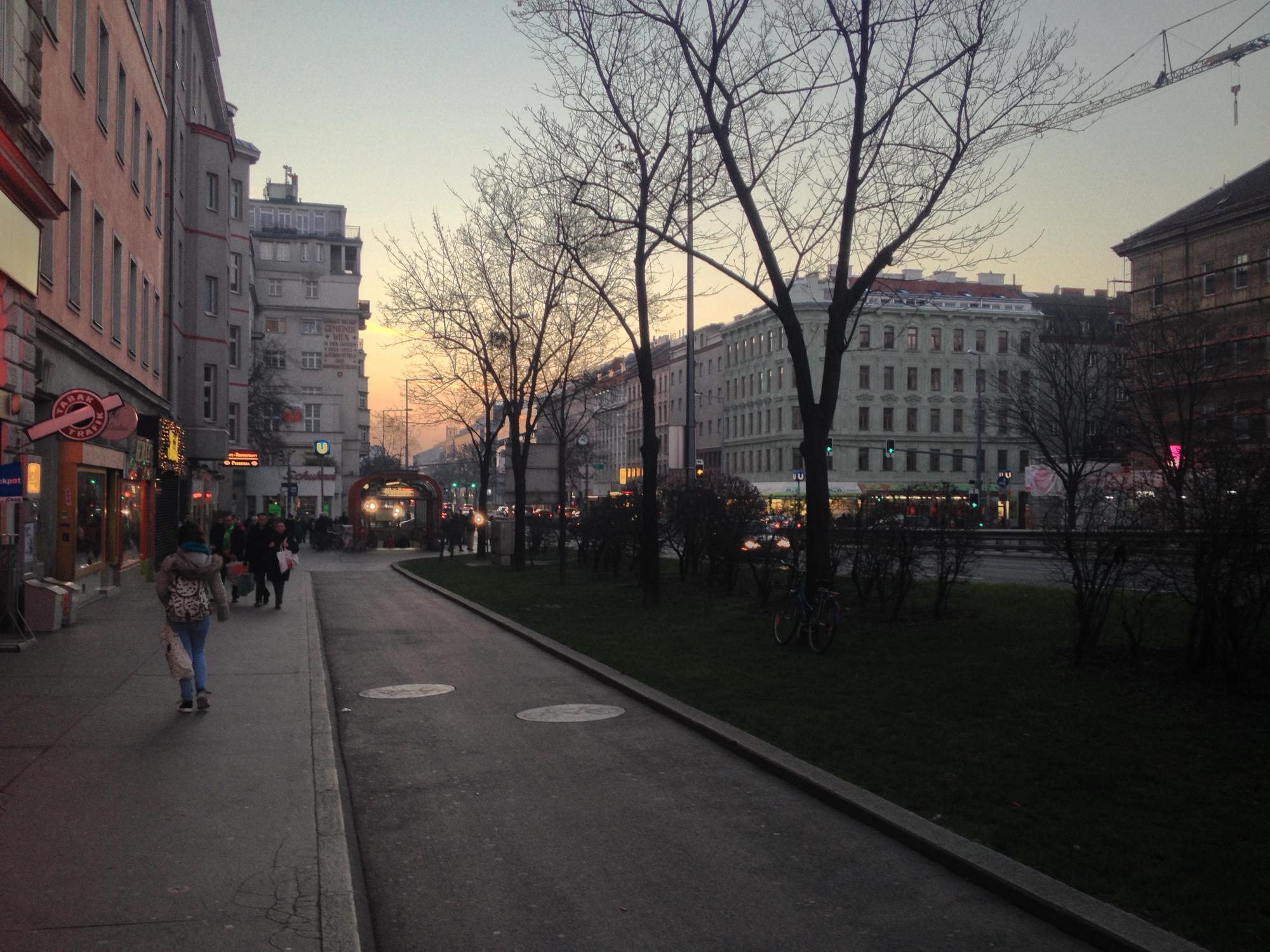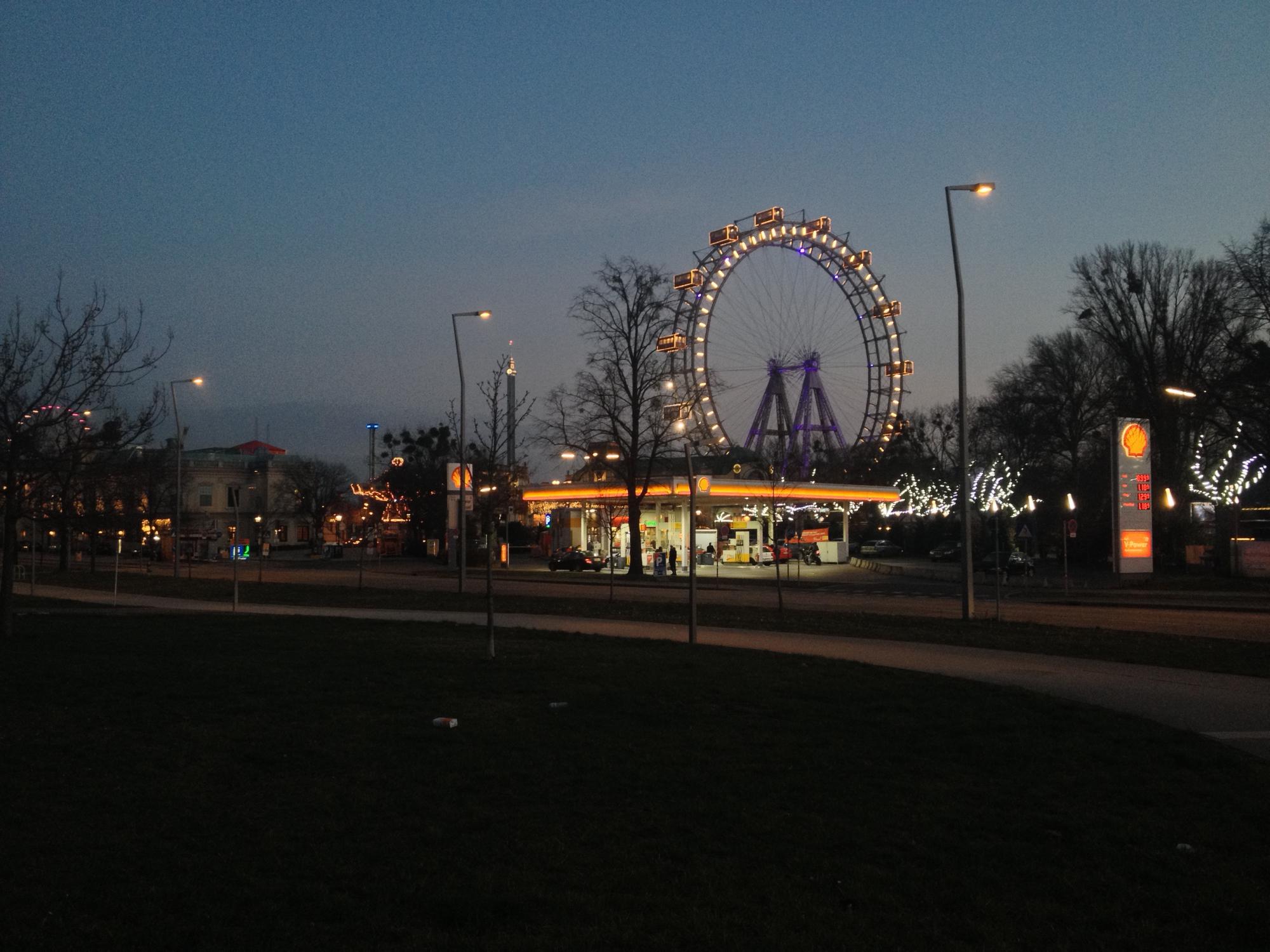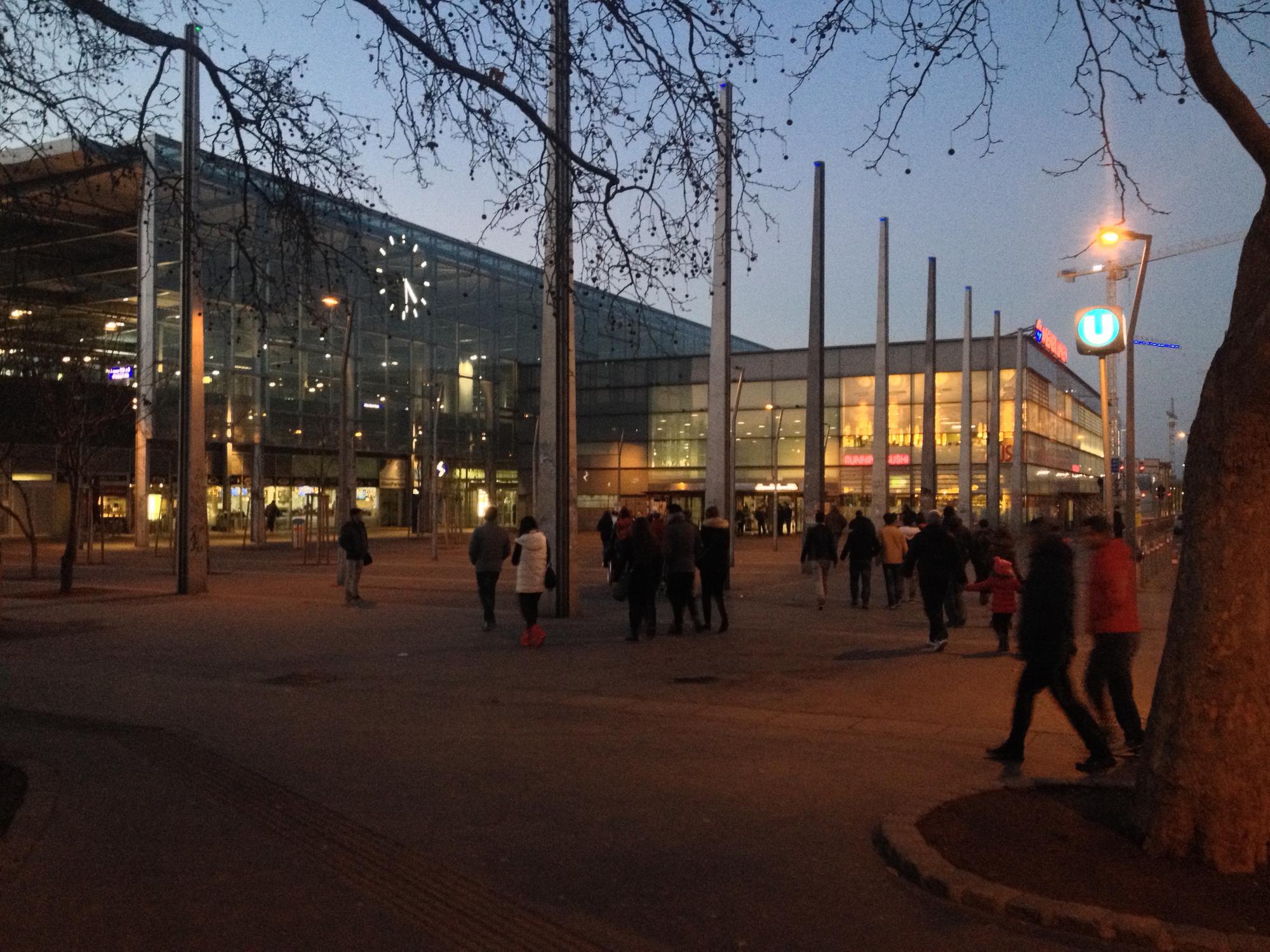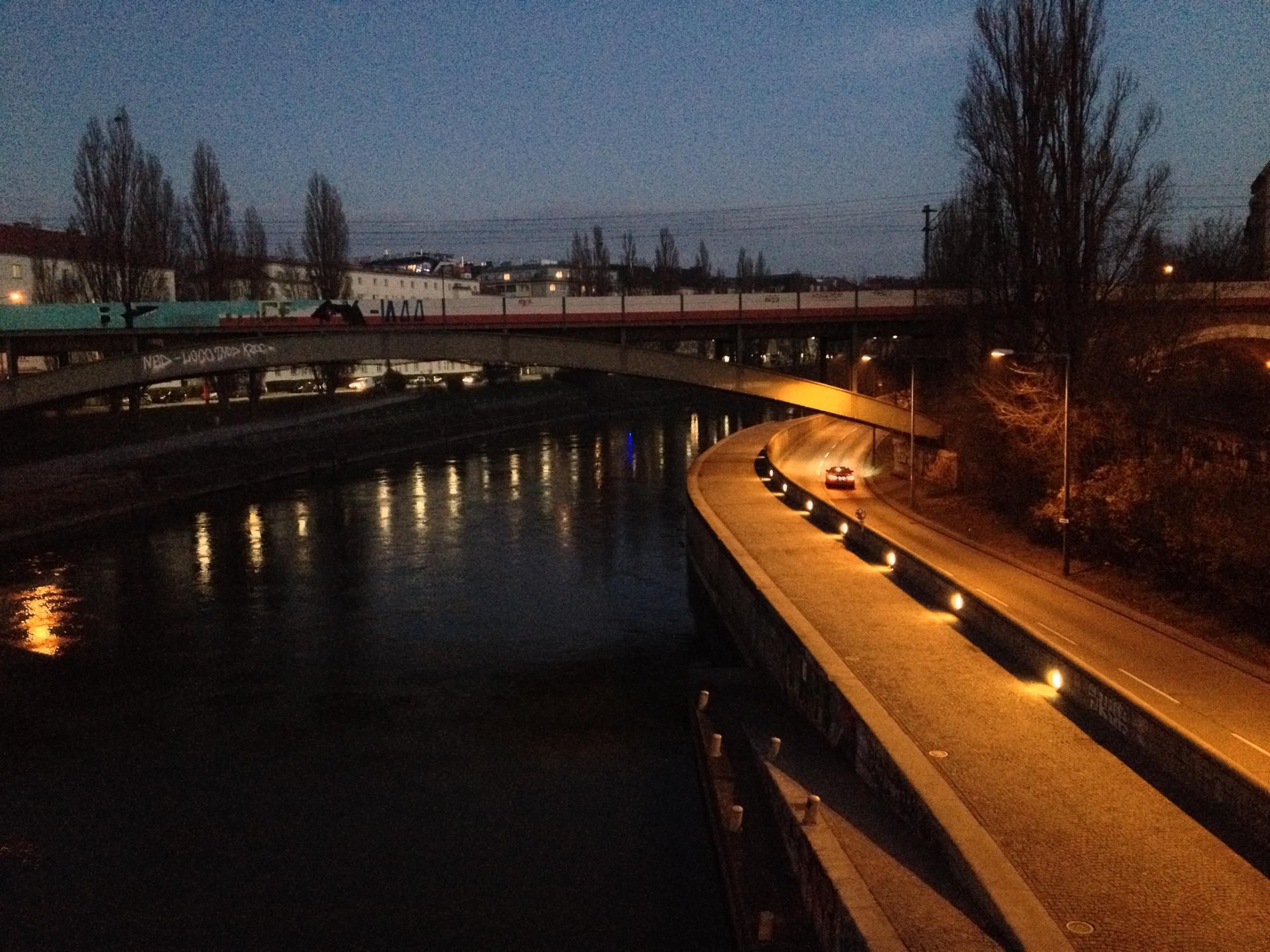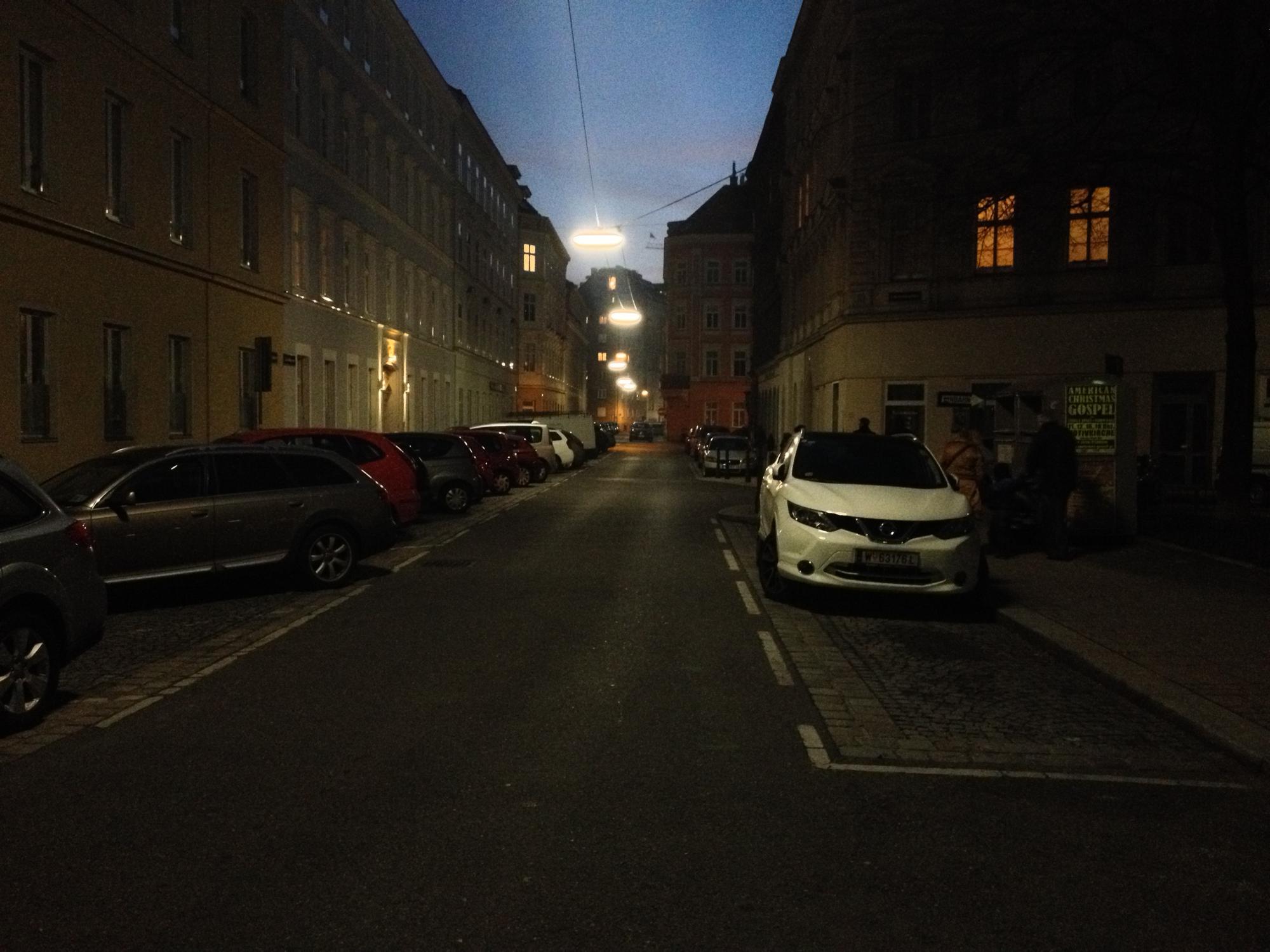 Christmas leads to short working hours on December 24th for pretty much everything, even supermarkets are getting closed at 4pm, which is rare in Russia. Truly family holiday. It's better to shop all the goods in advance.