Three-hour waiting at the border ended up with a successful crossing.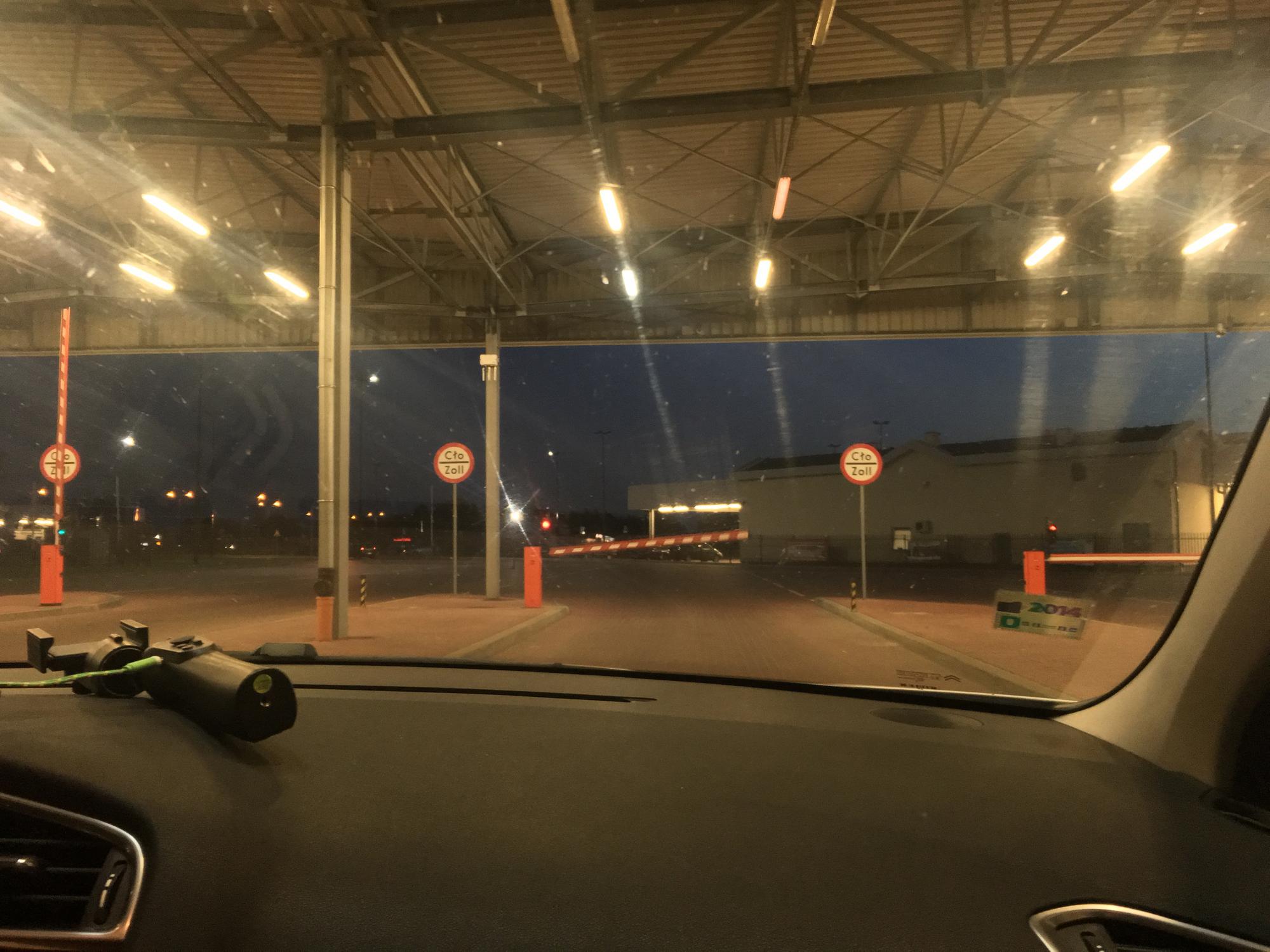 Hello, night Poland!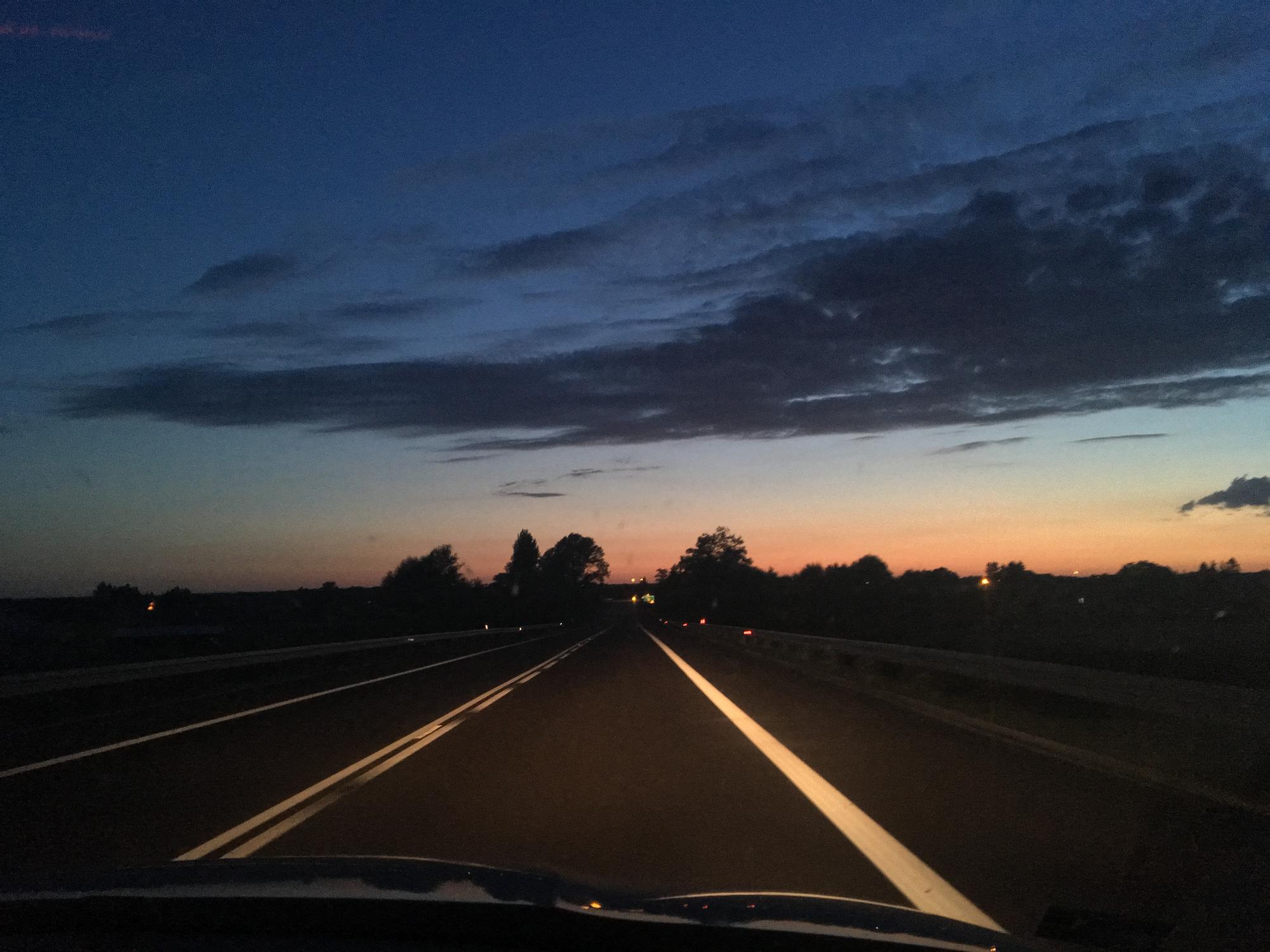 Clocks are set one hour back. The sun has set. Constantly there were storks with nests on the top of the poles along the road.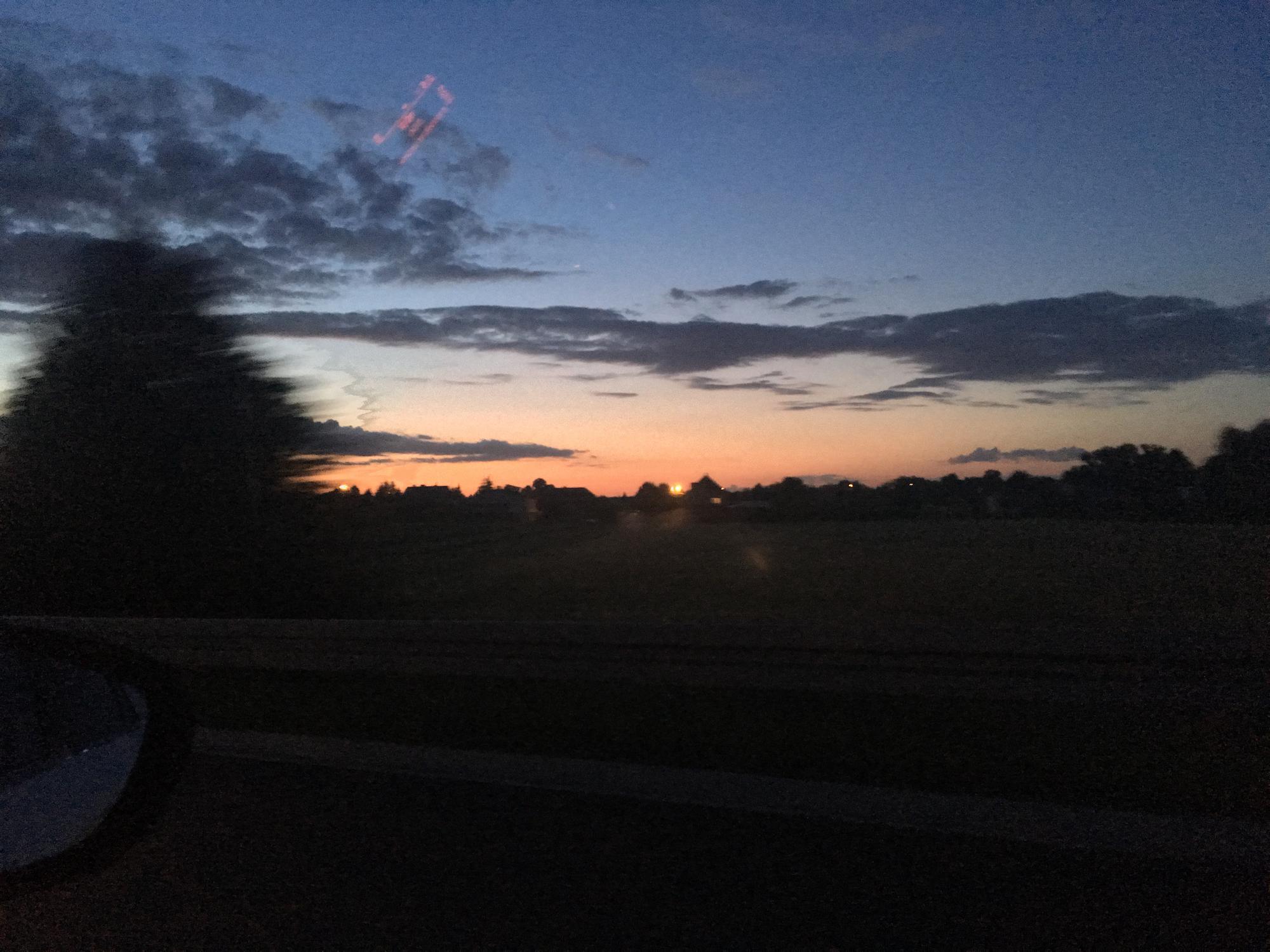 The dream was to drive as much as possible—ideally the whole Poland in one go.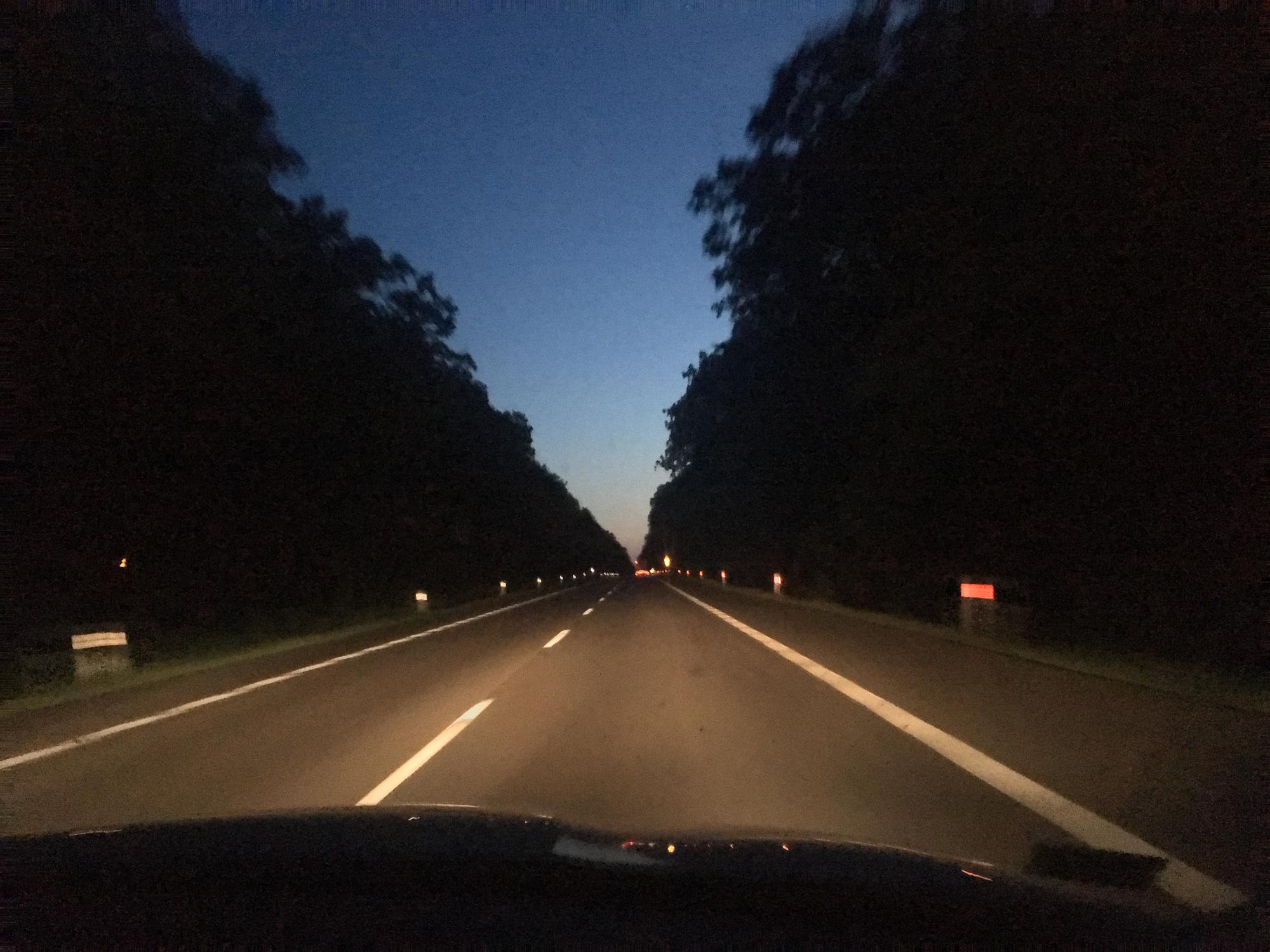 Cubic decimeters instead of liters at the pump. The gas is considerably more expensive, so it makes sense to get full tank before the border in Belarus.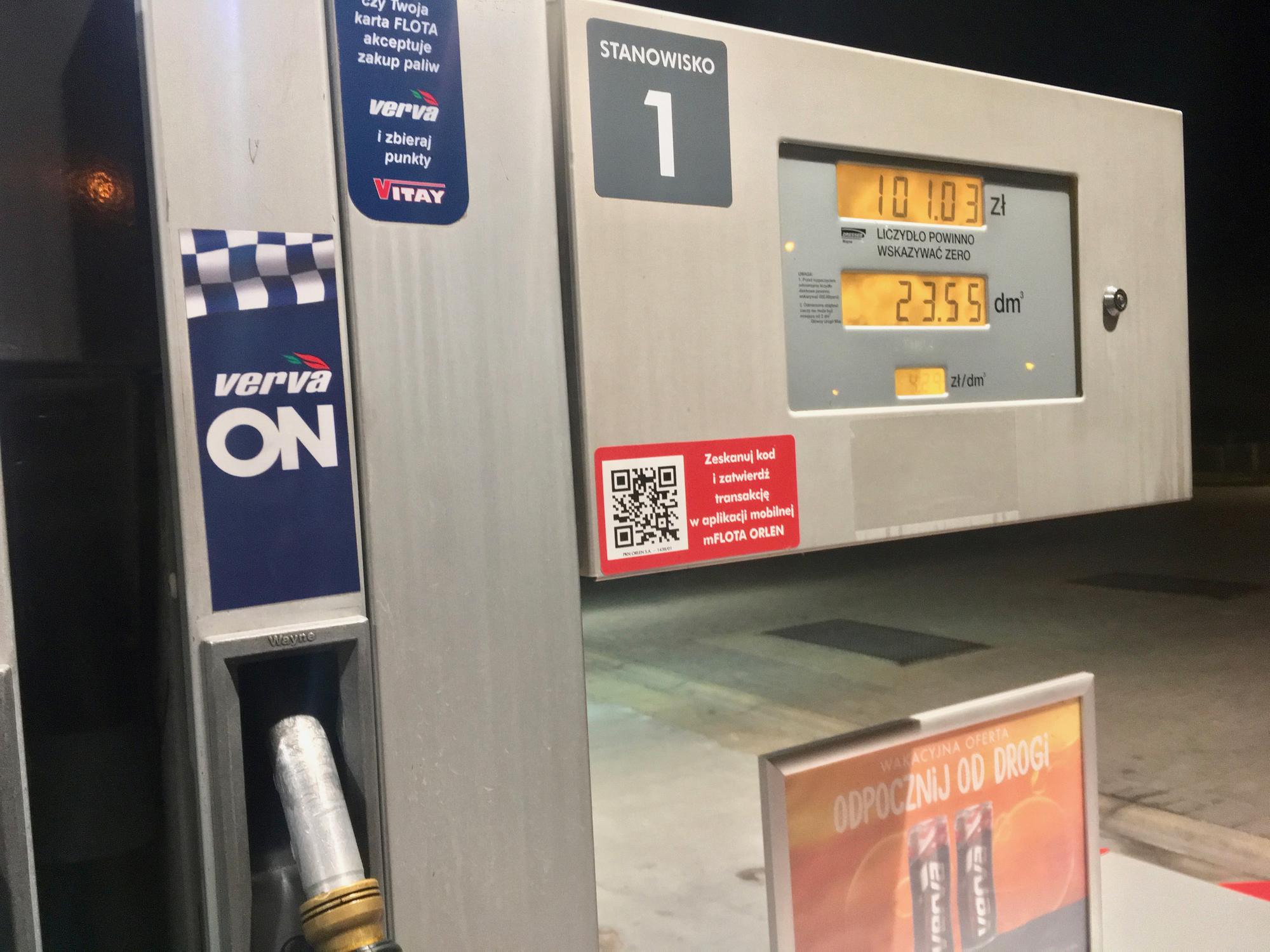 We couldn't drive through the country in one go. Journey continued after a five-hour sleep right in the car in Warsaw.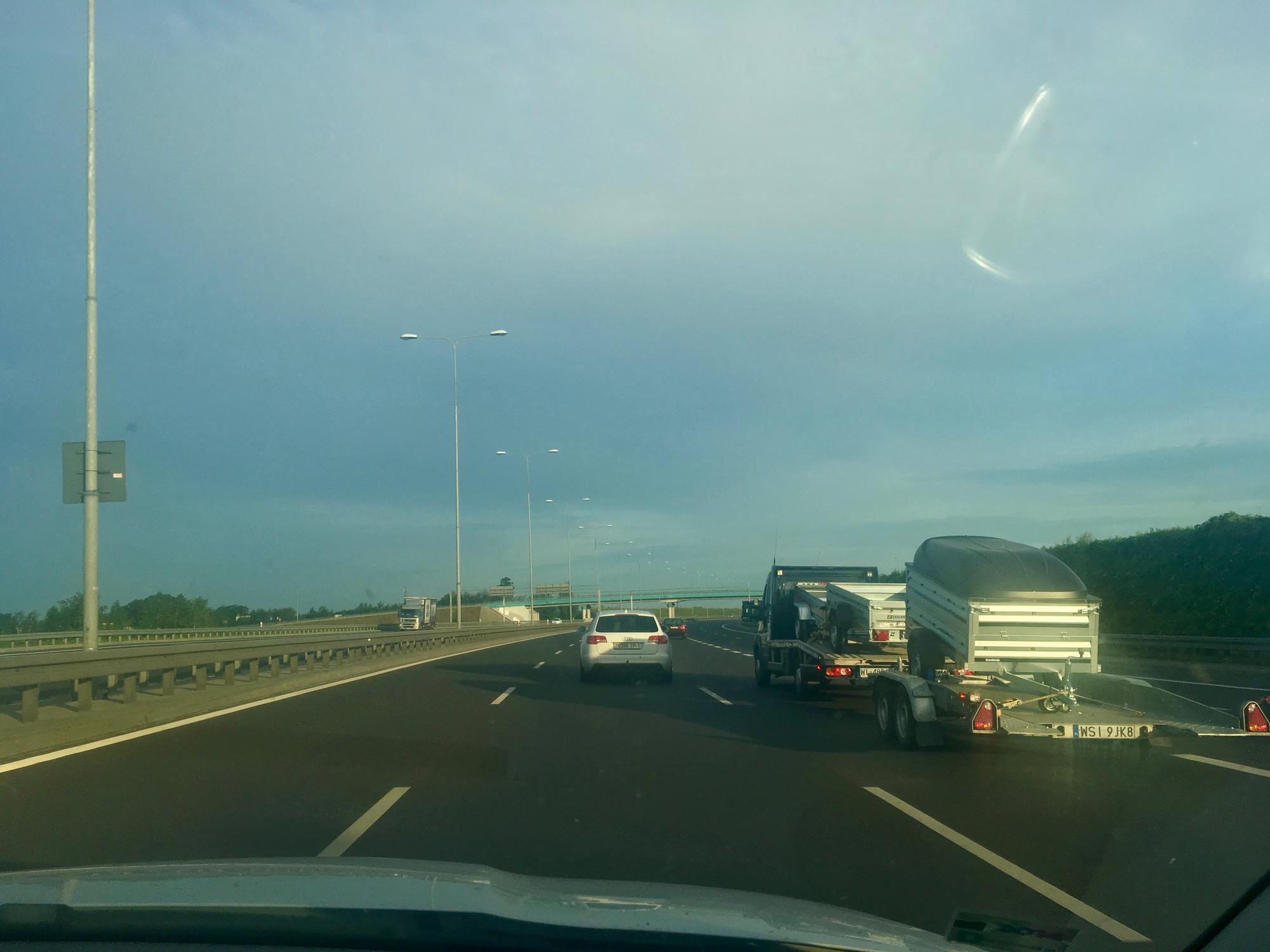 The road towards Germany.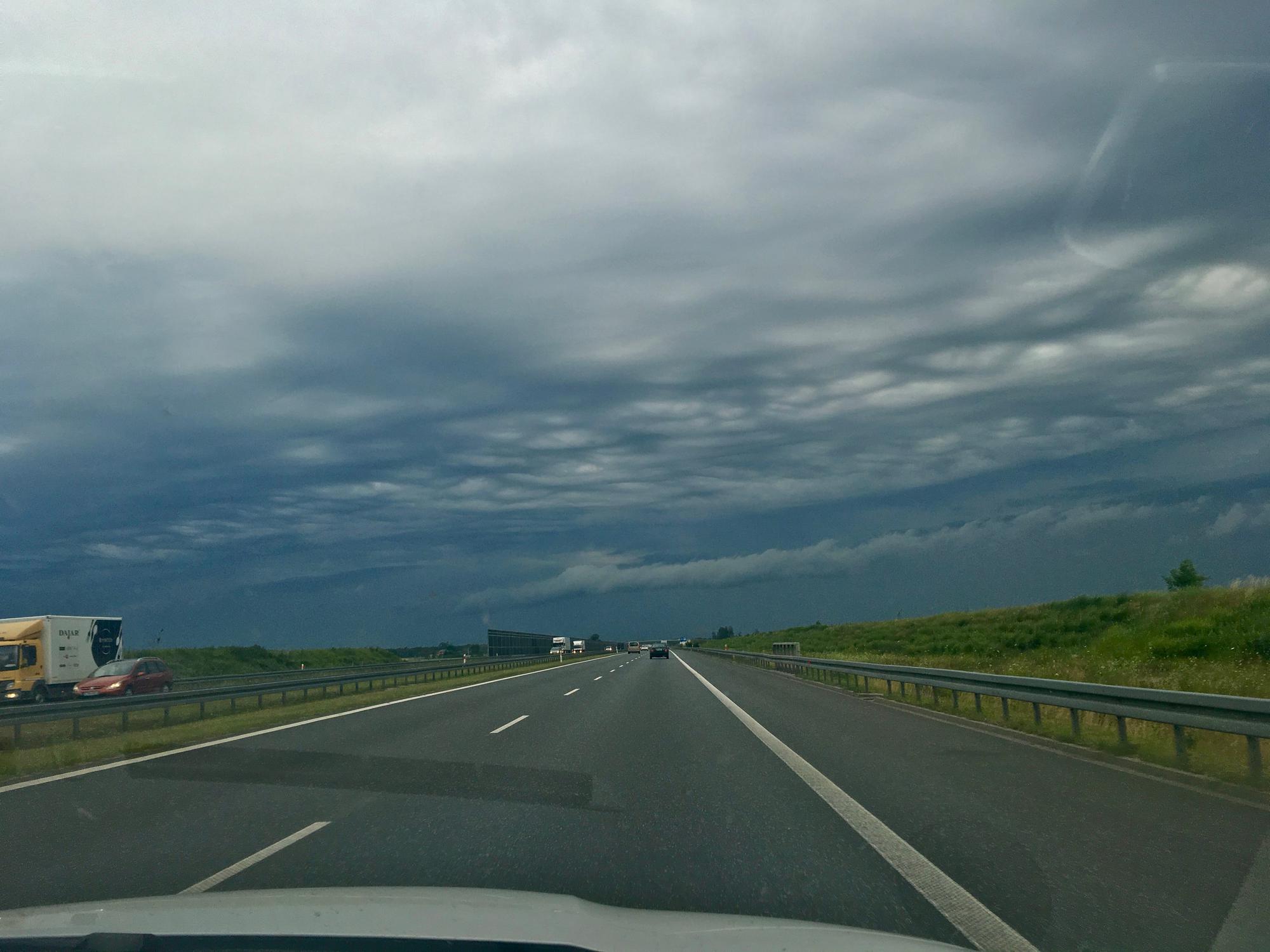 Cars behind.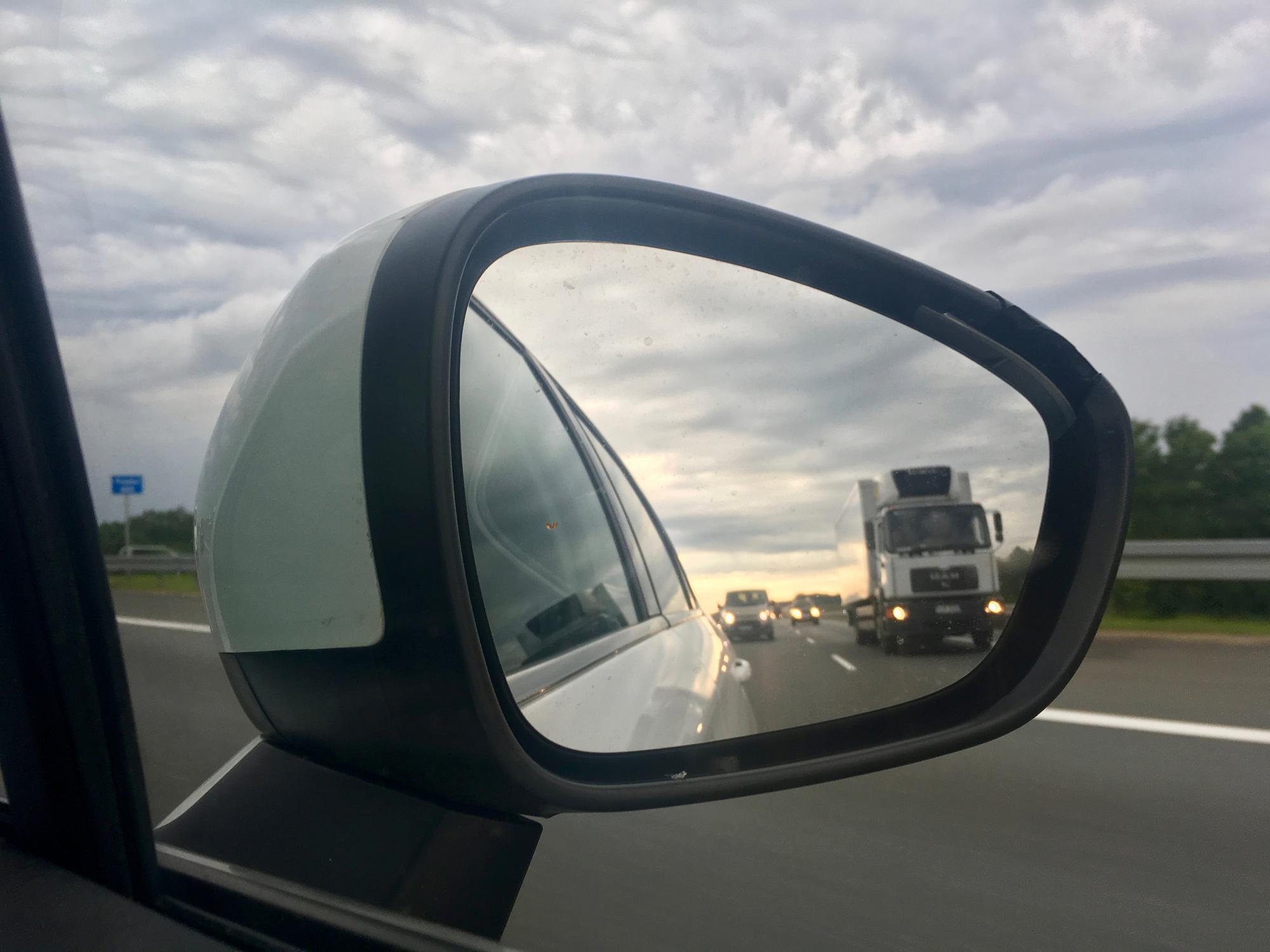 It rained from time to time.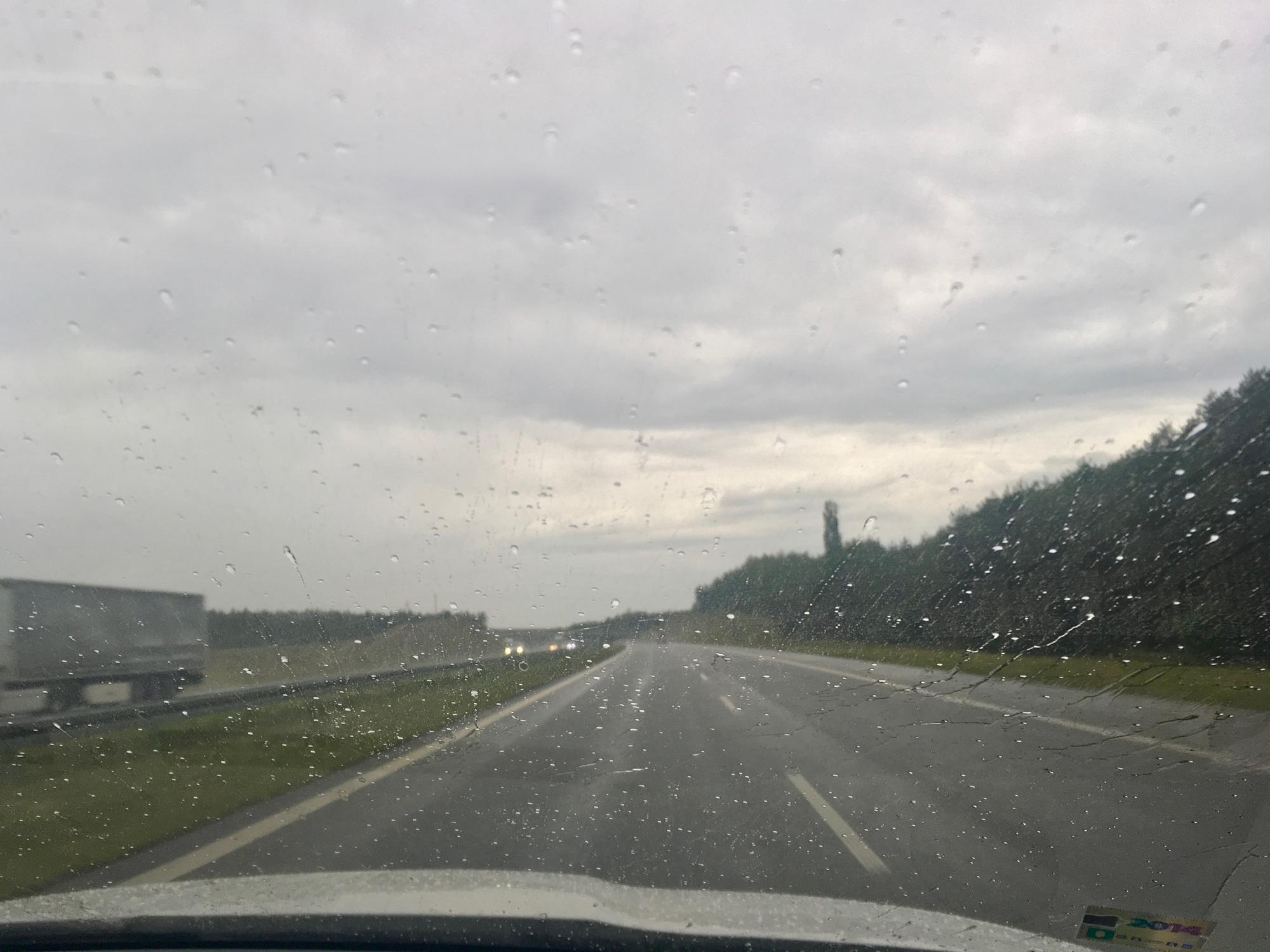 Fields and trees outside the window.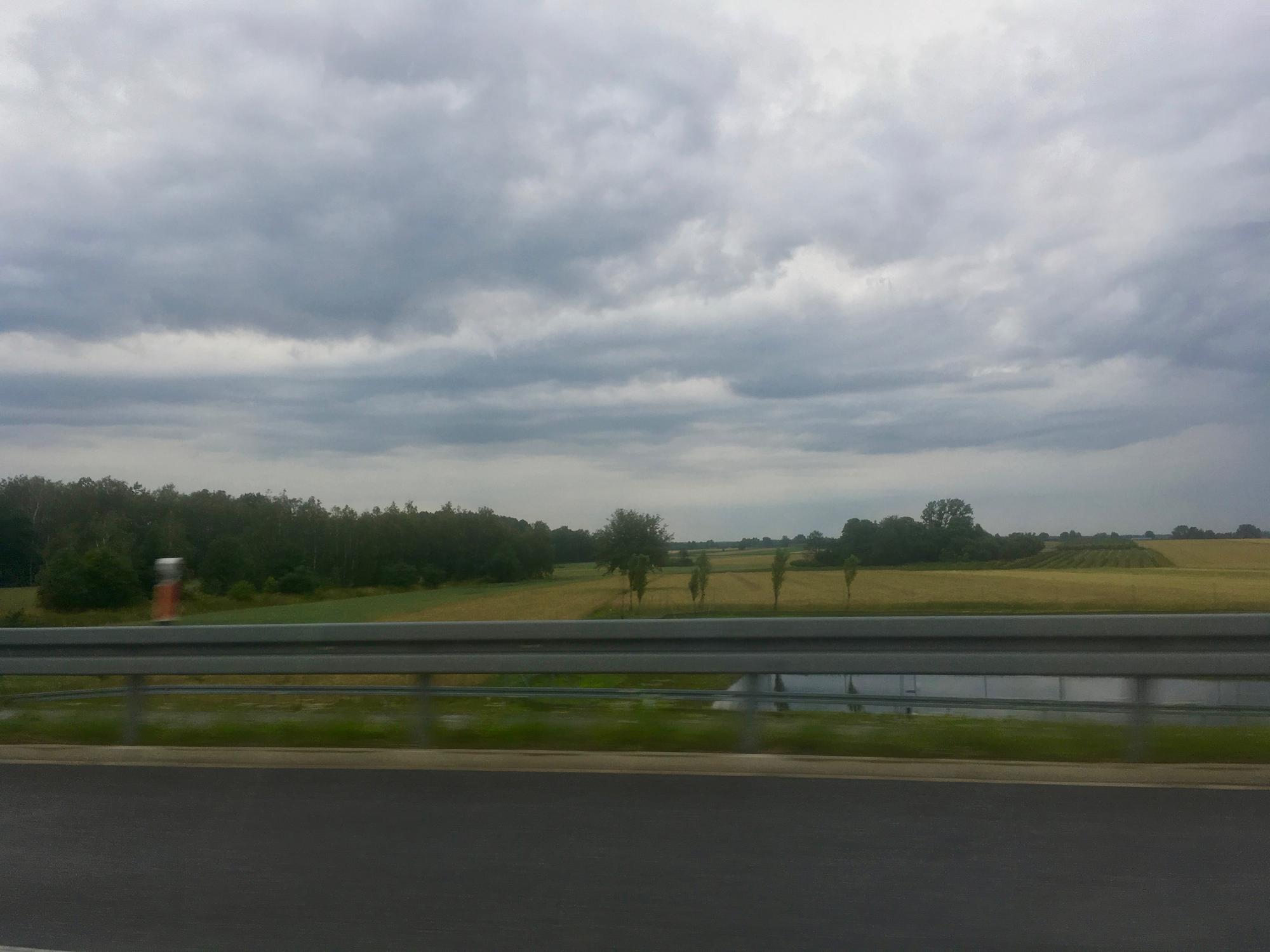 Place to rest and take food along the road in Poland.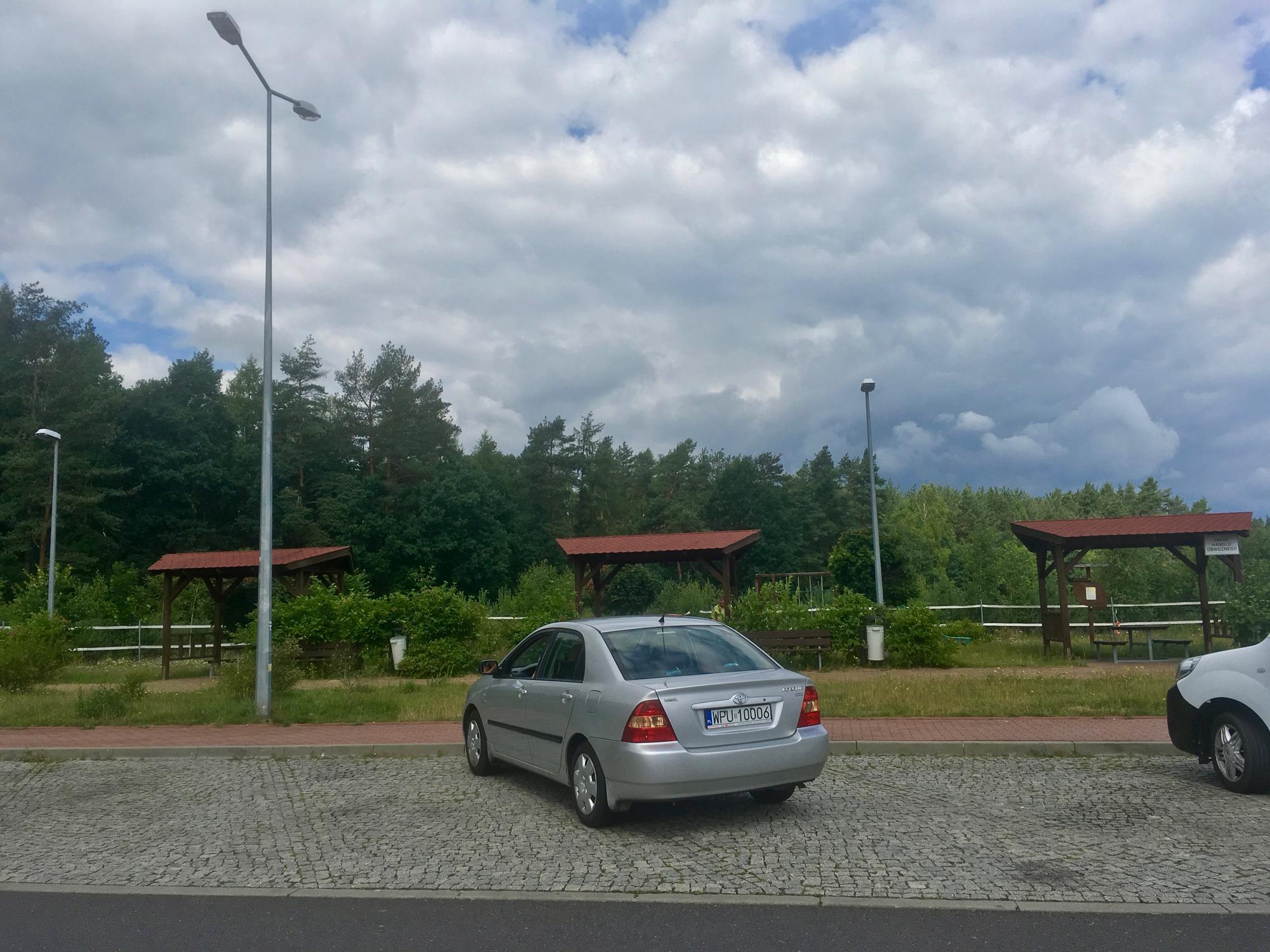 Each place like that has its own name in Germany.