Pardubice airport reminds the kindergarten building.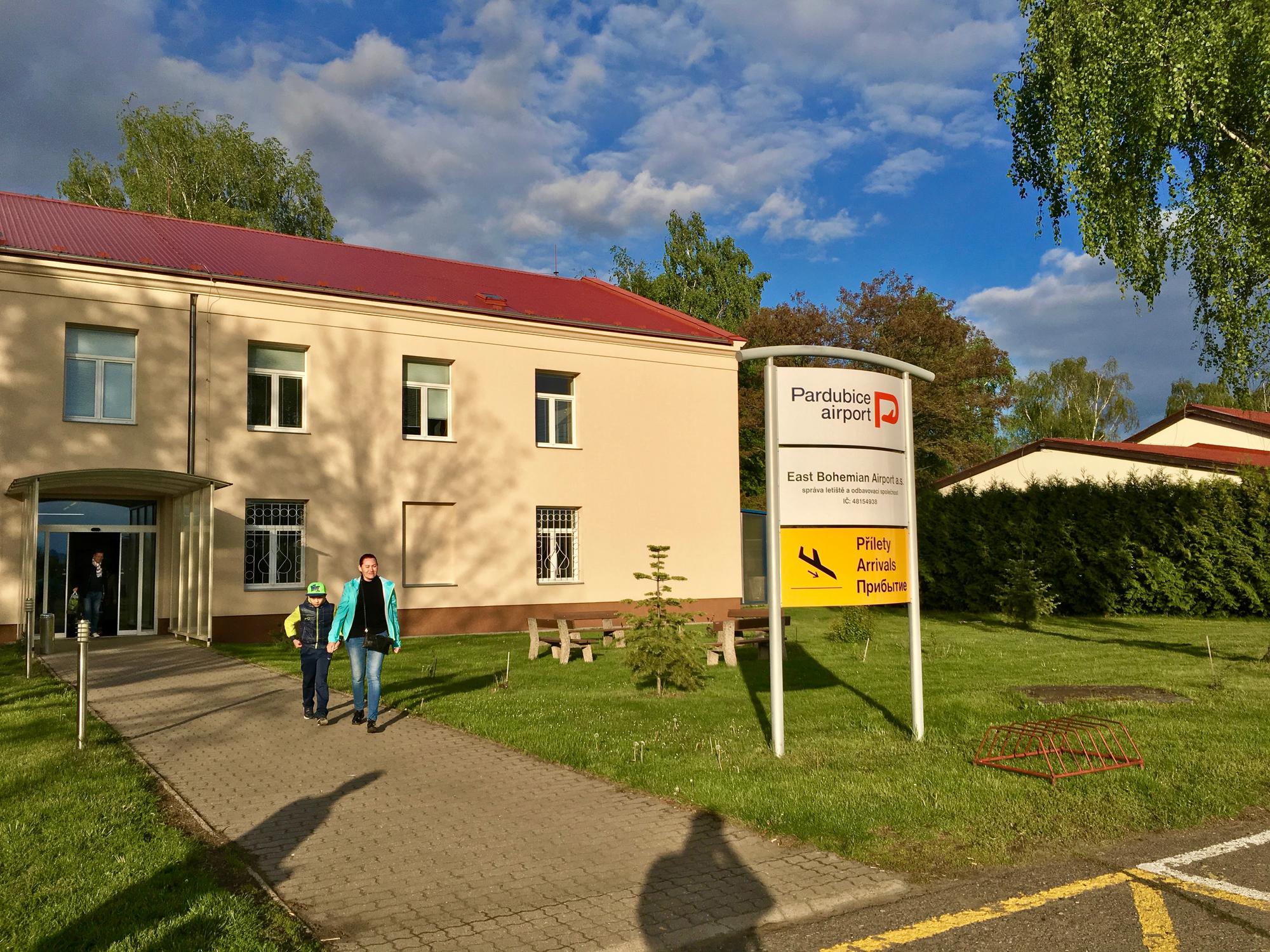 A view little bit farther.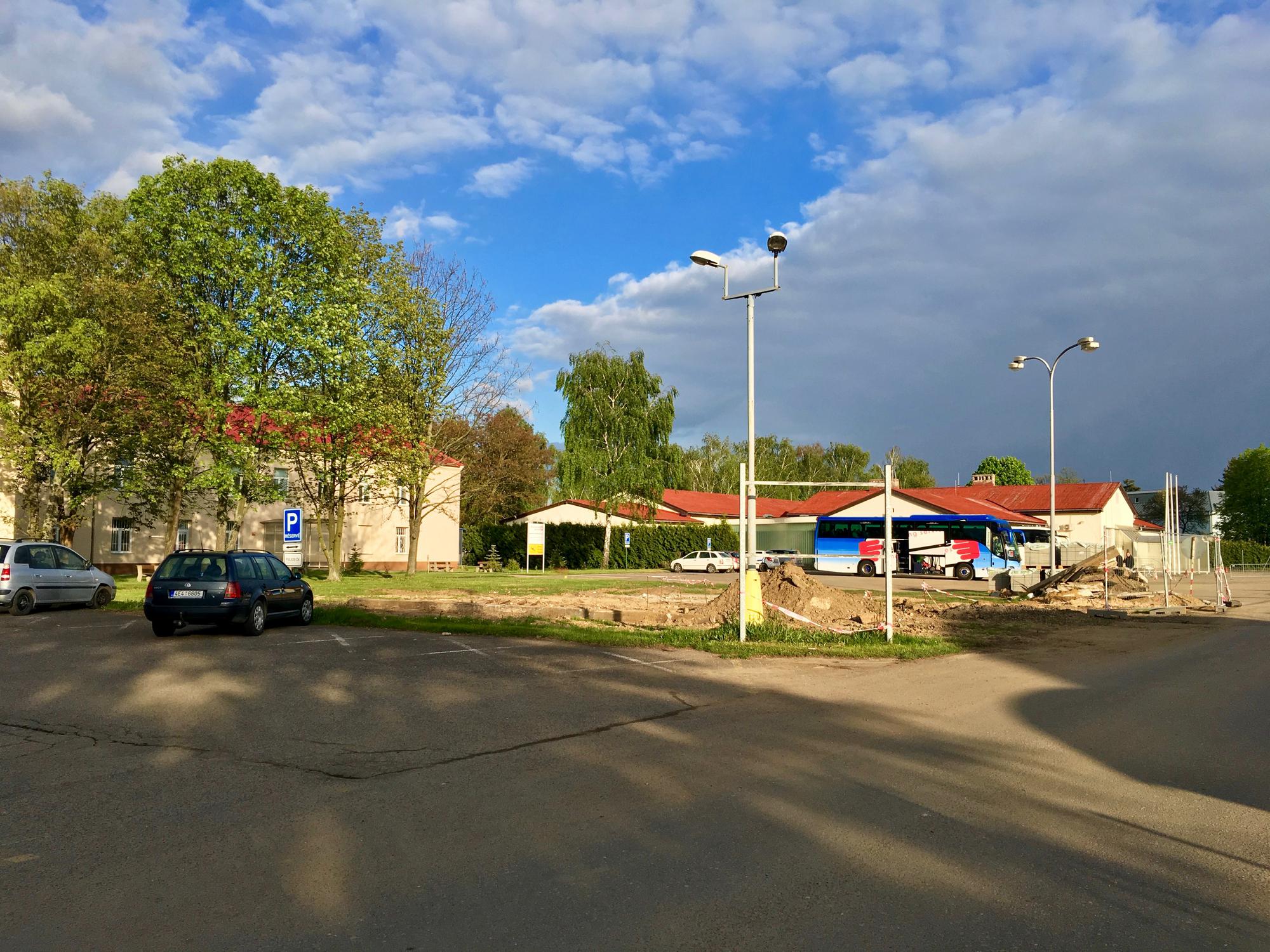 Street in the city.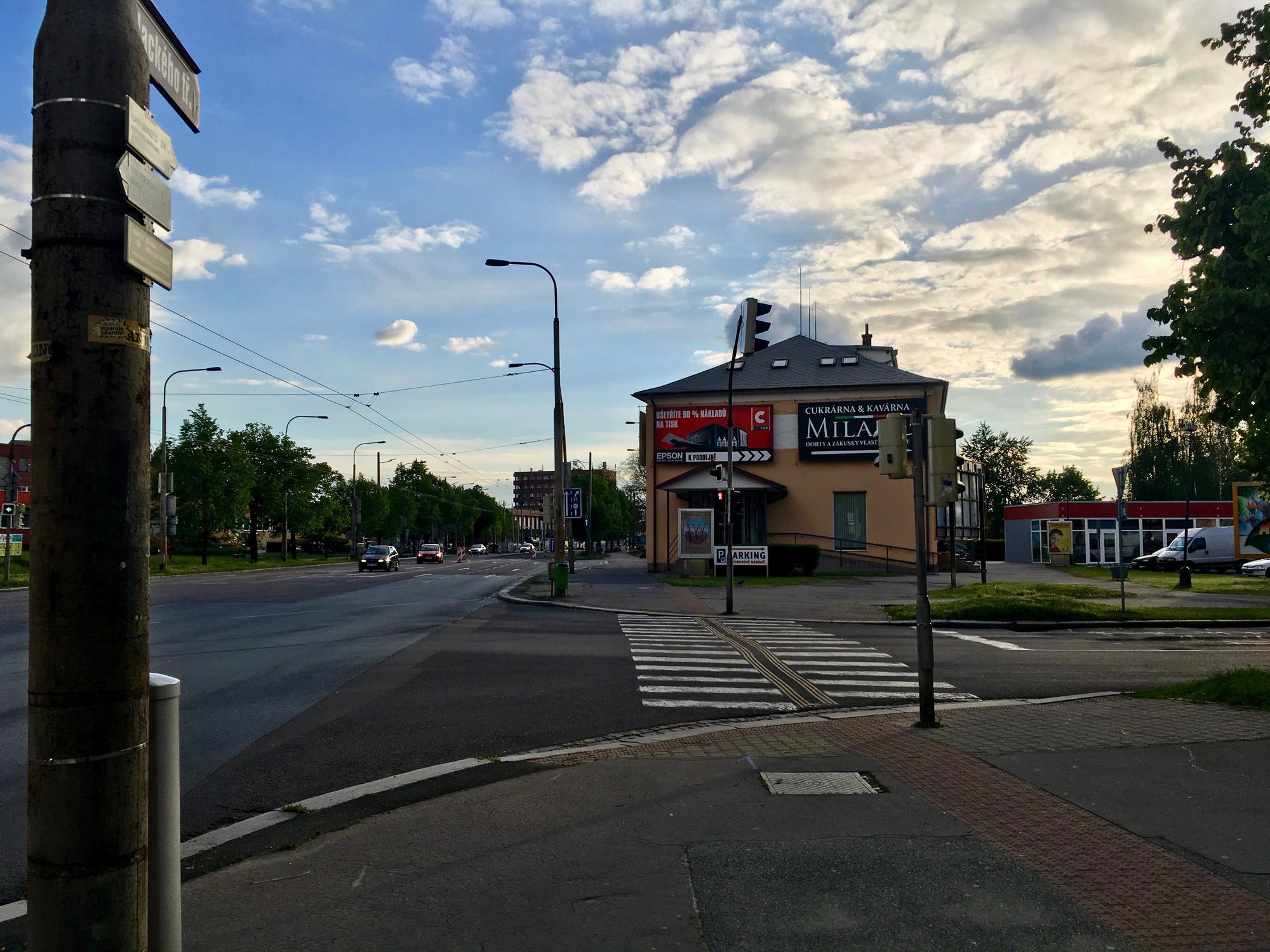 idos.cz is a Czech public transport search engine.
The request to put suitcases between the seats.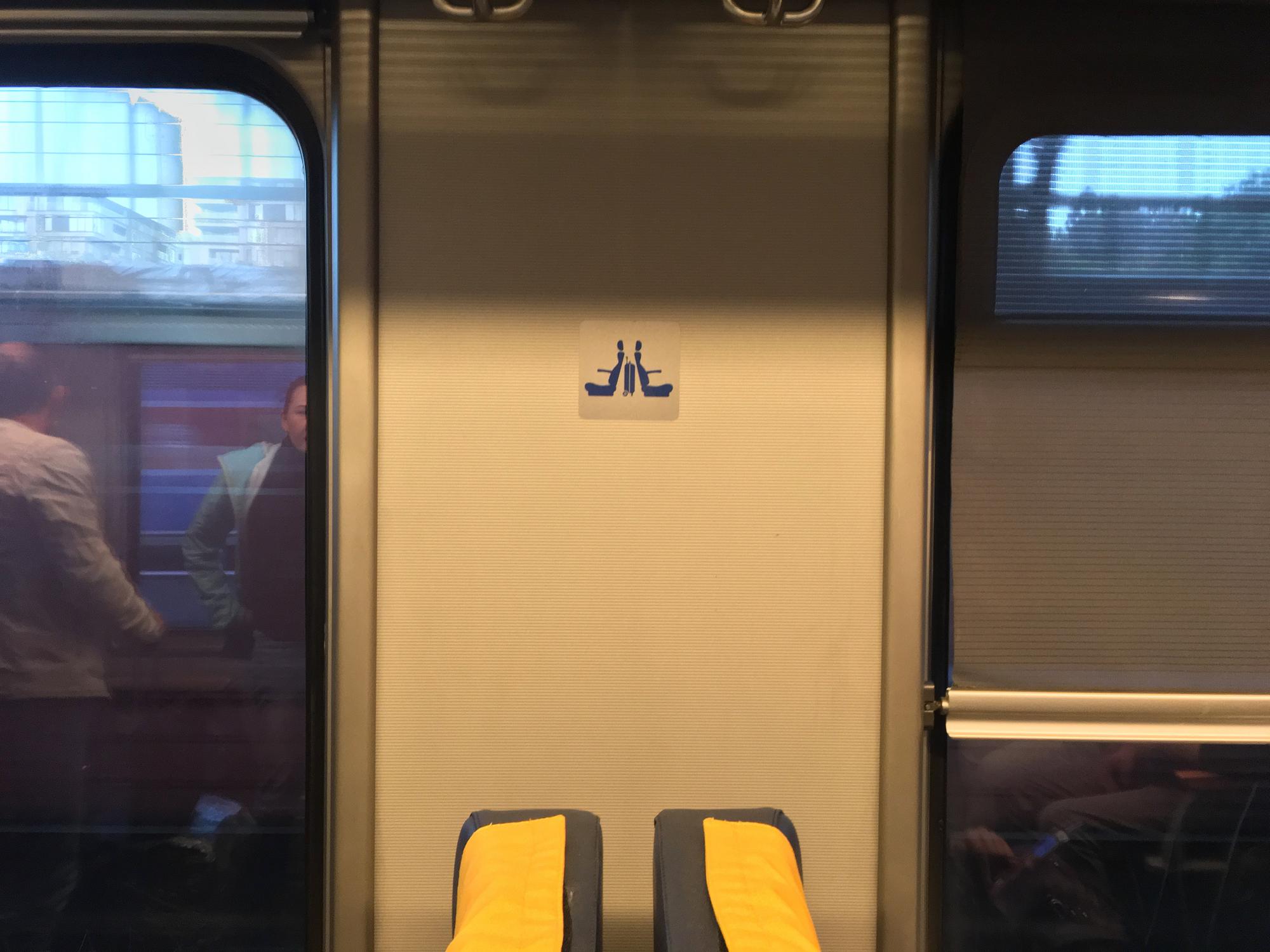 Right here.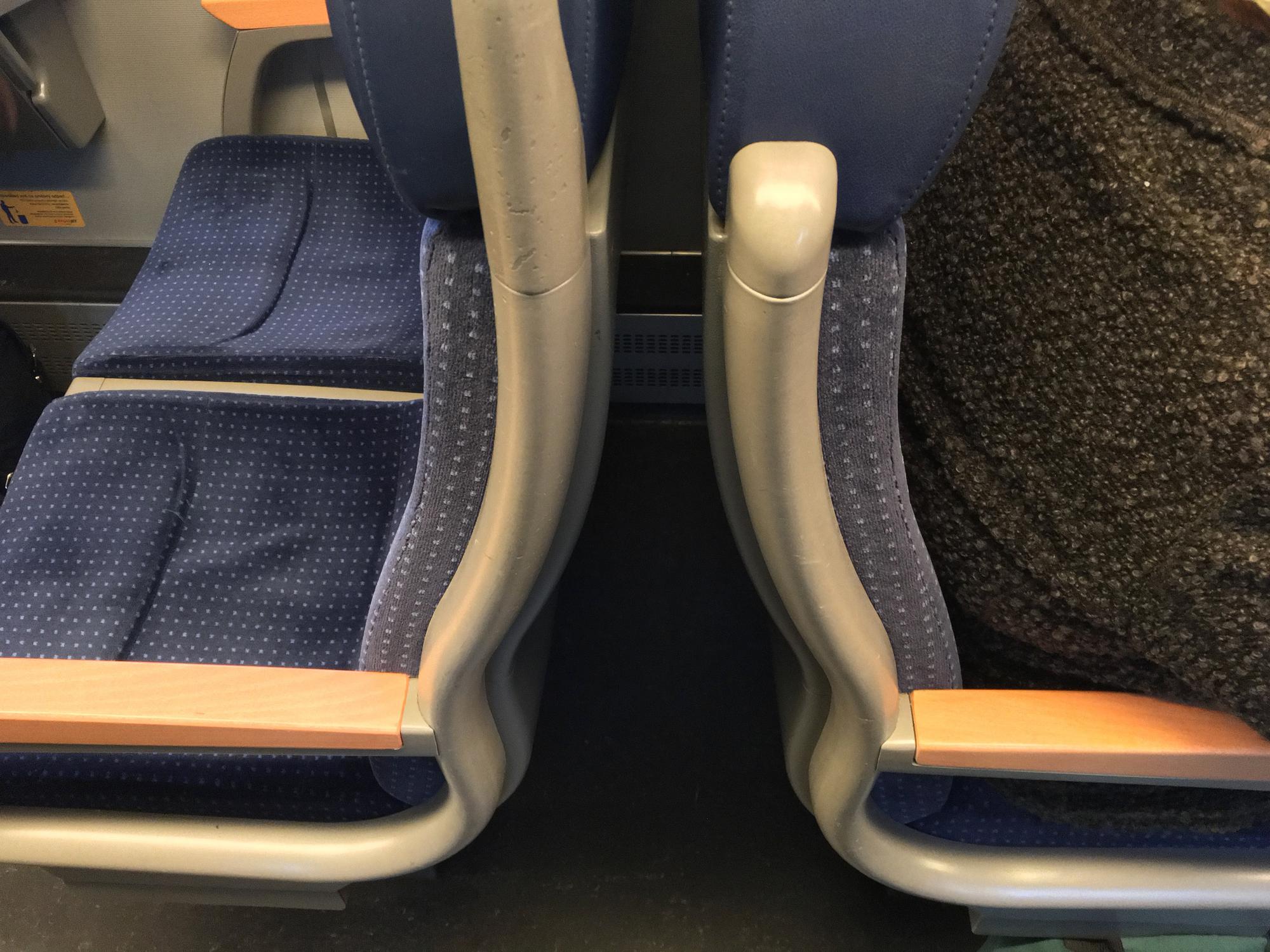 These are the cheapest seats.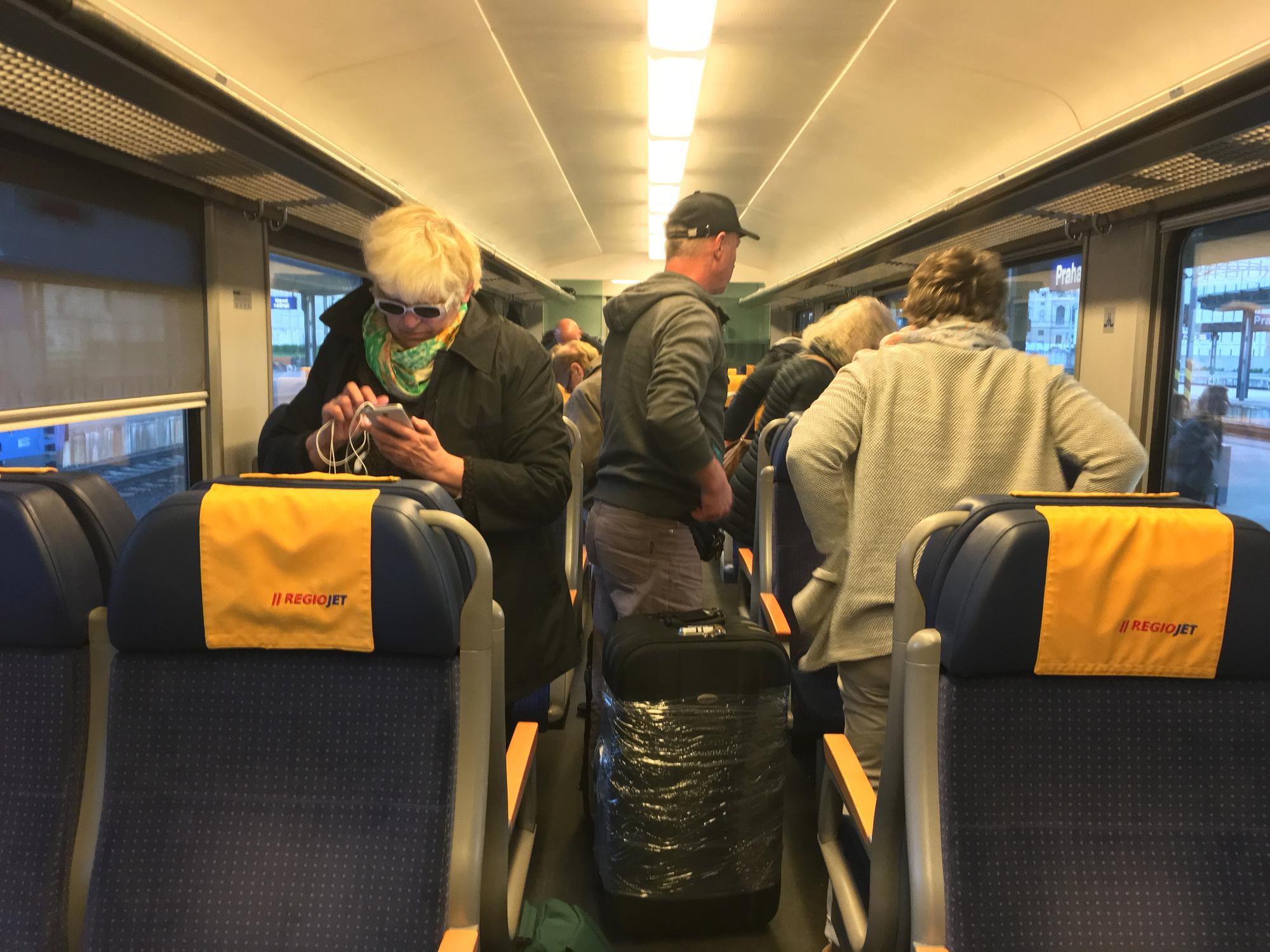 A view during the ride.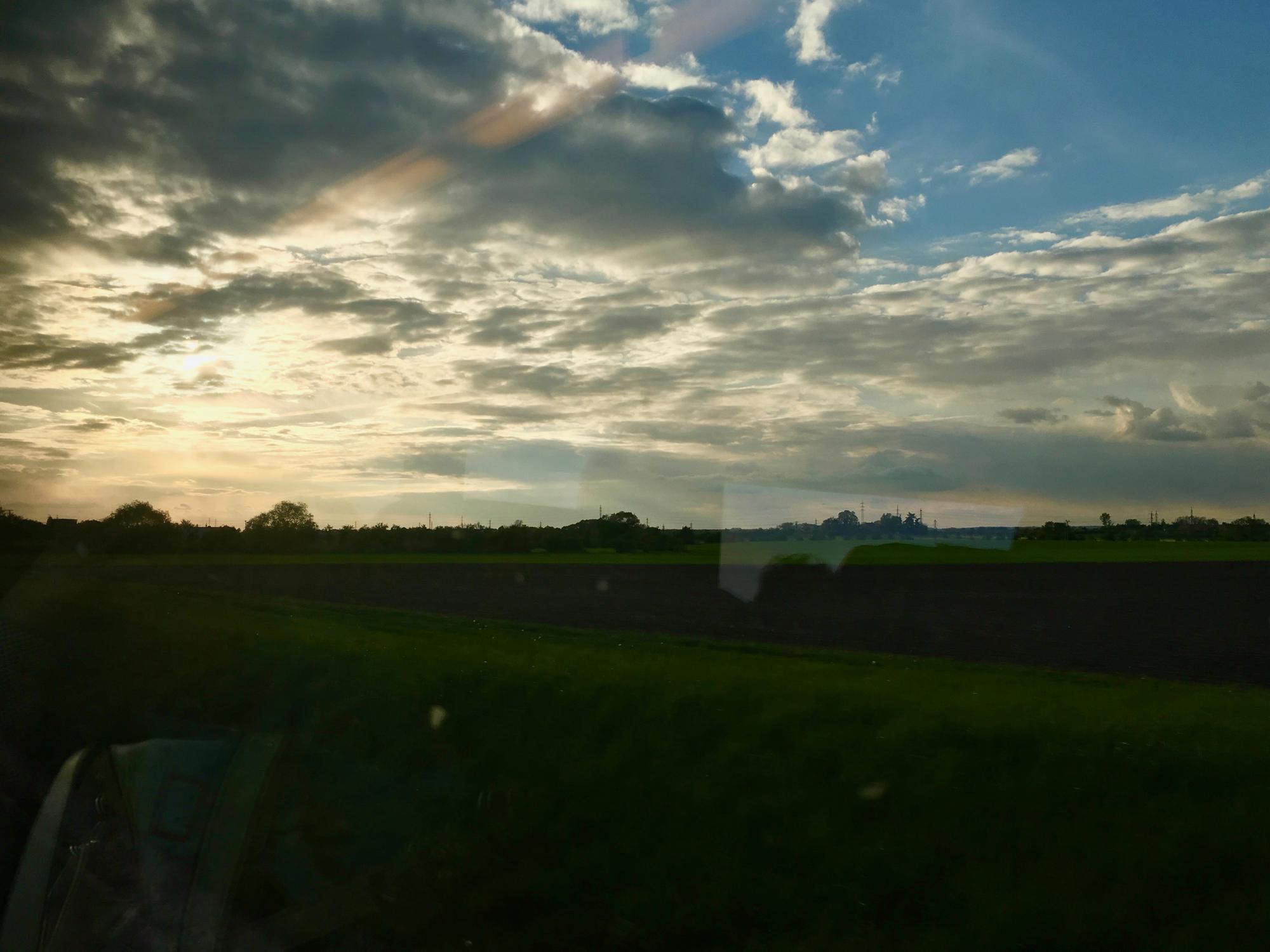 Arrival to Prague at sunset (around 9 PM in May). It's like miracle it is so late after Japan.