Bratislava isn't flat for sure.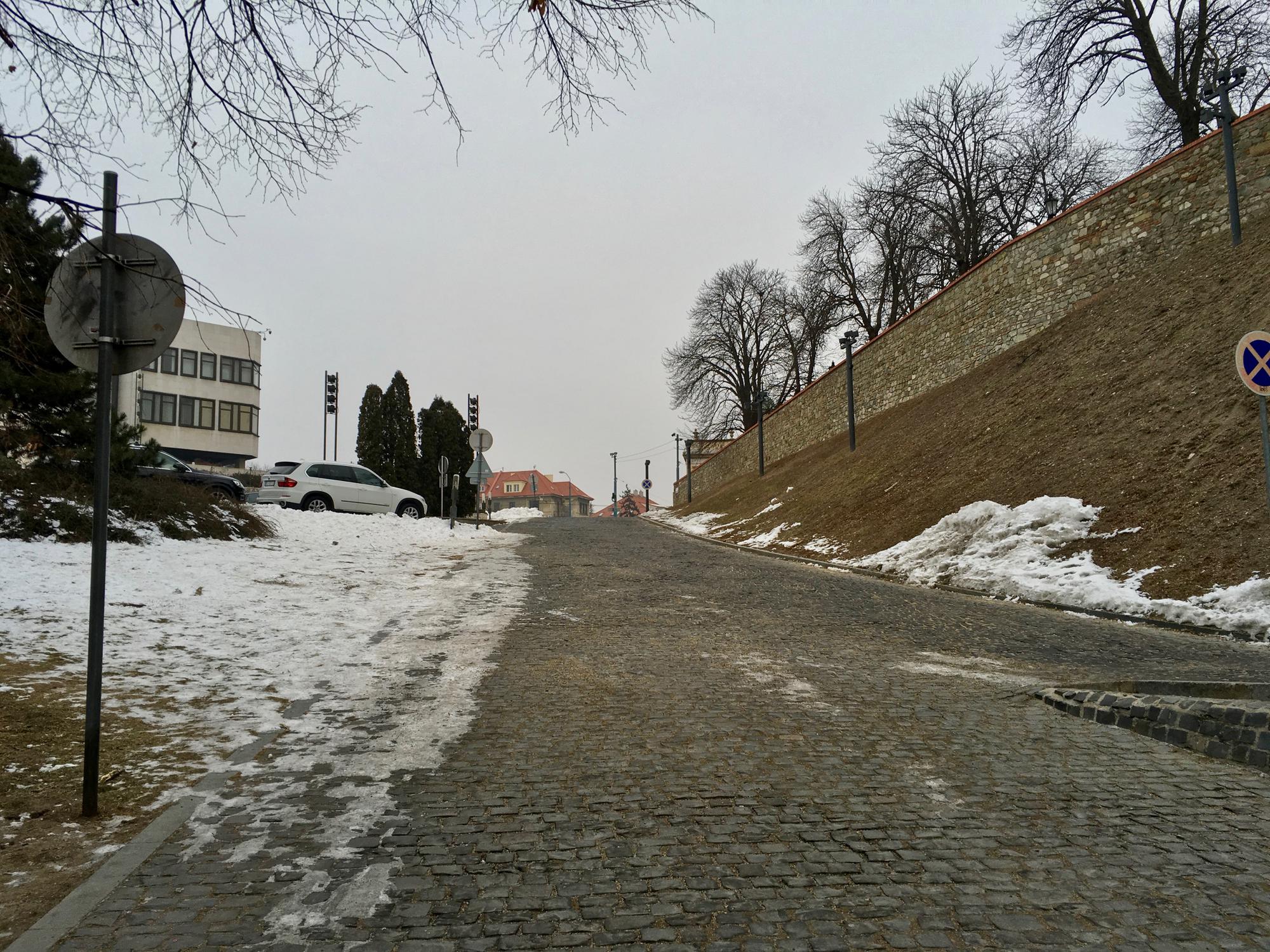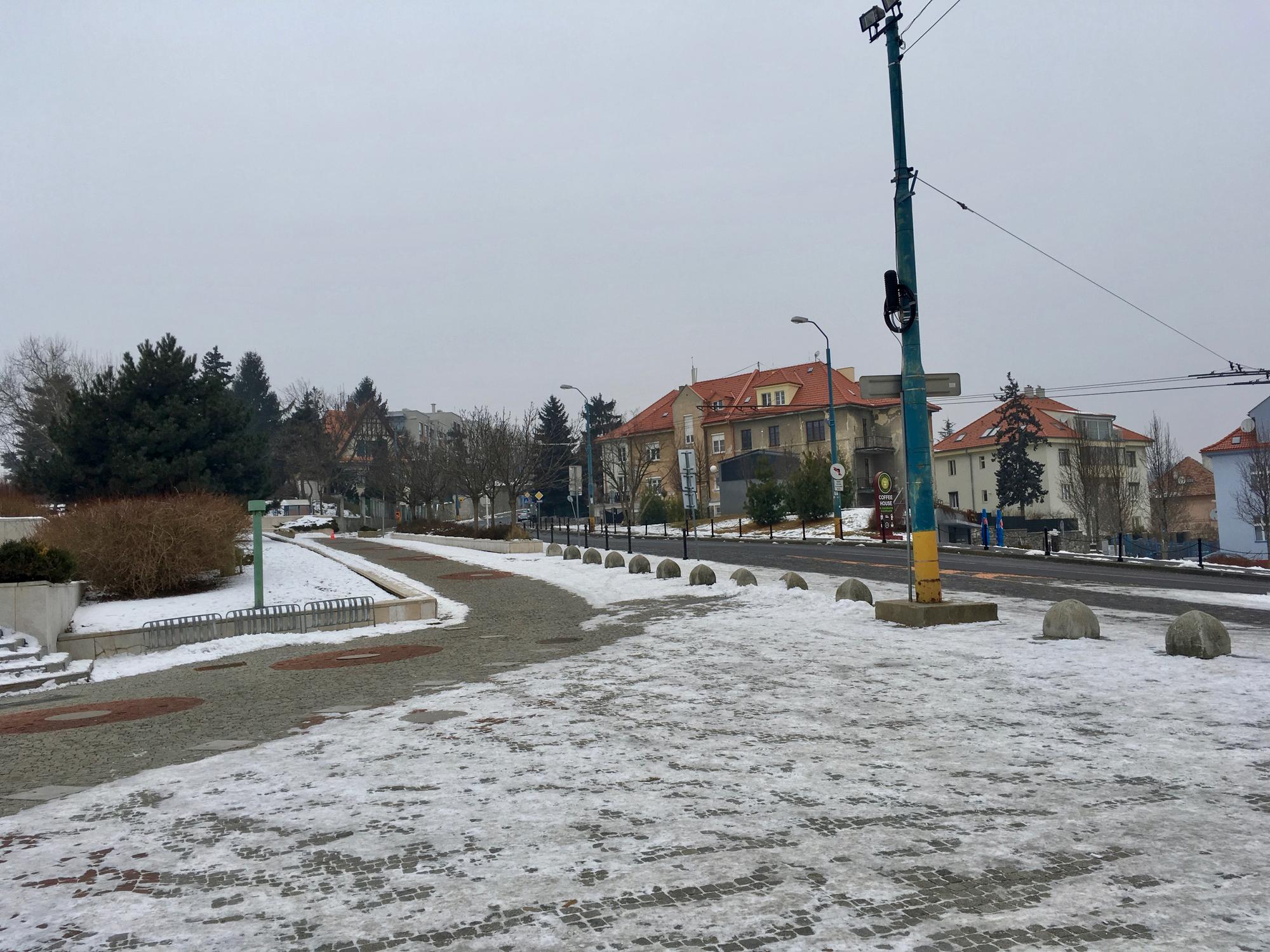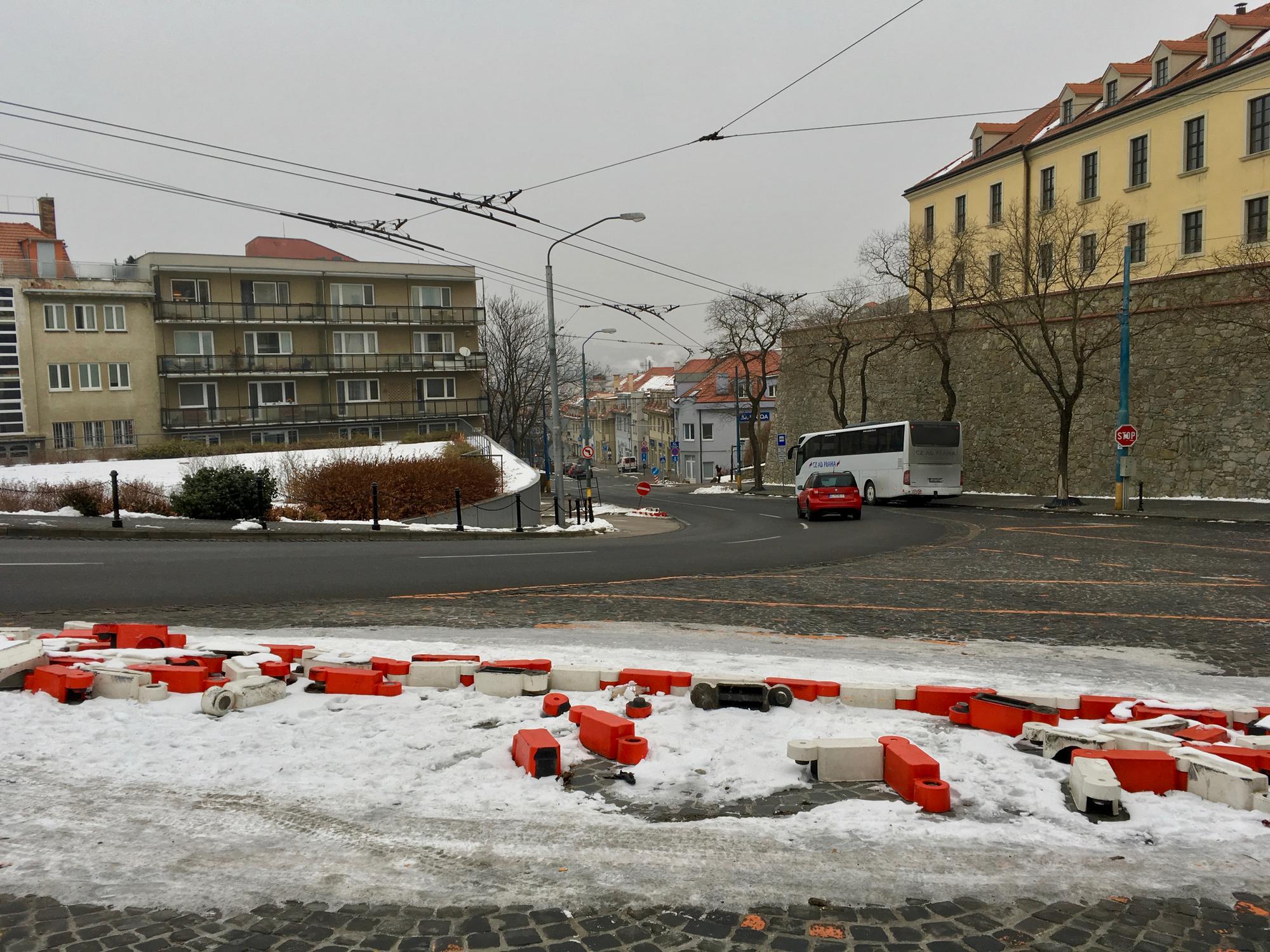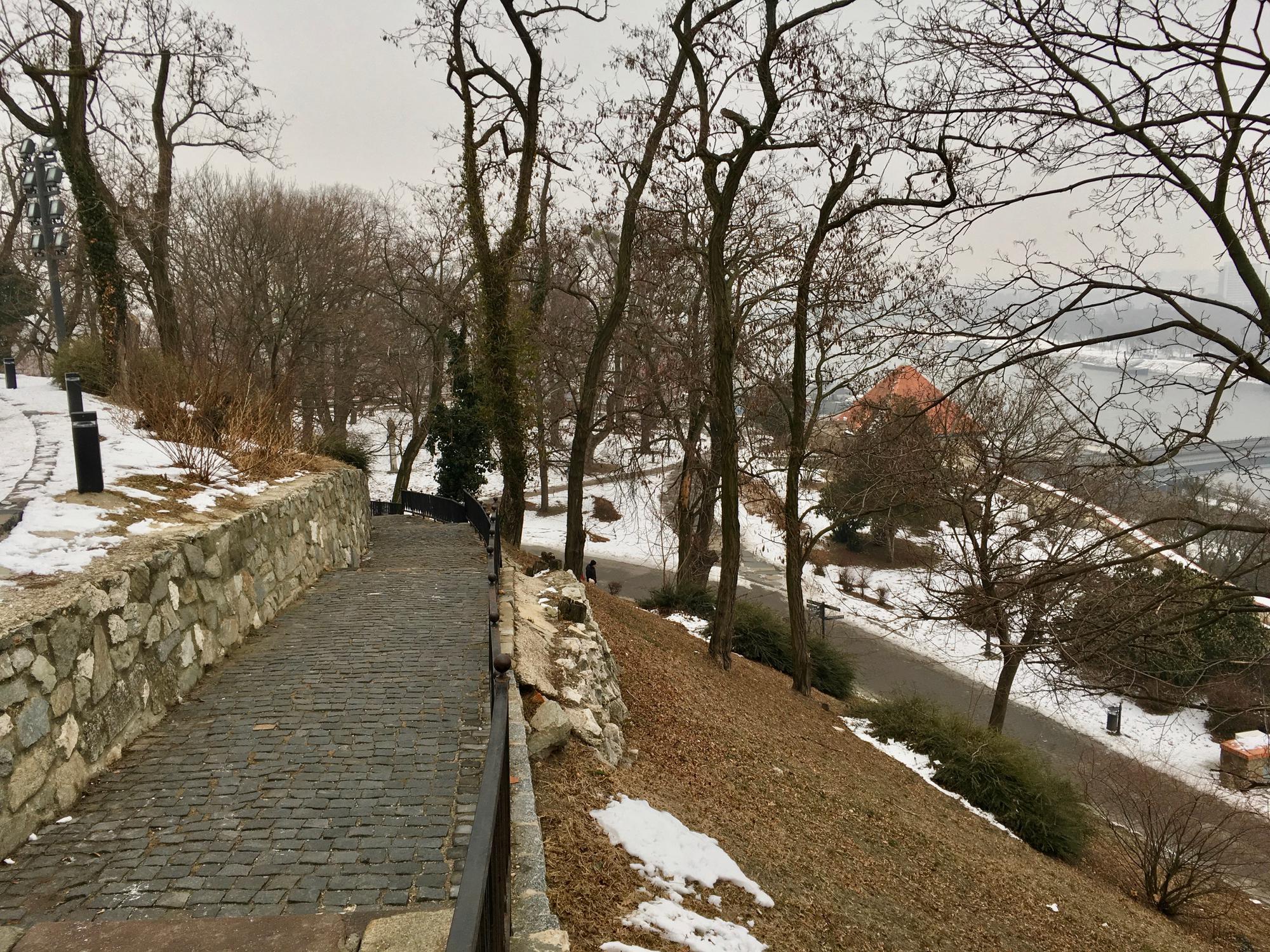 Old town's streets.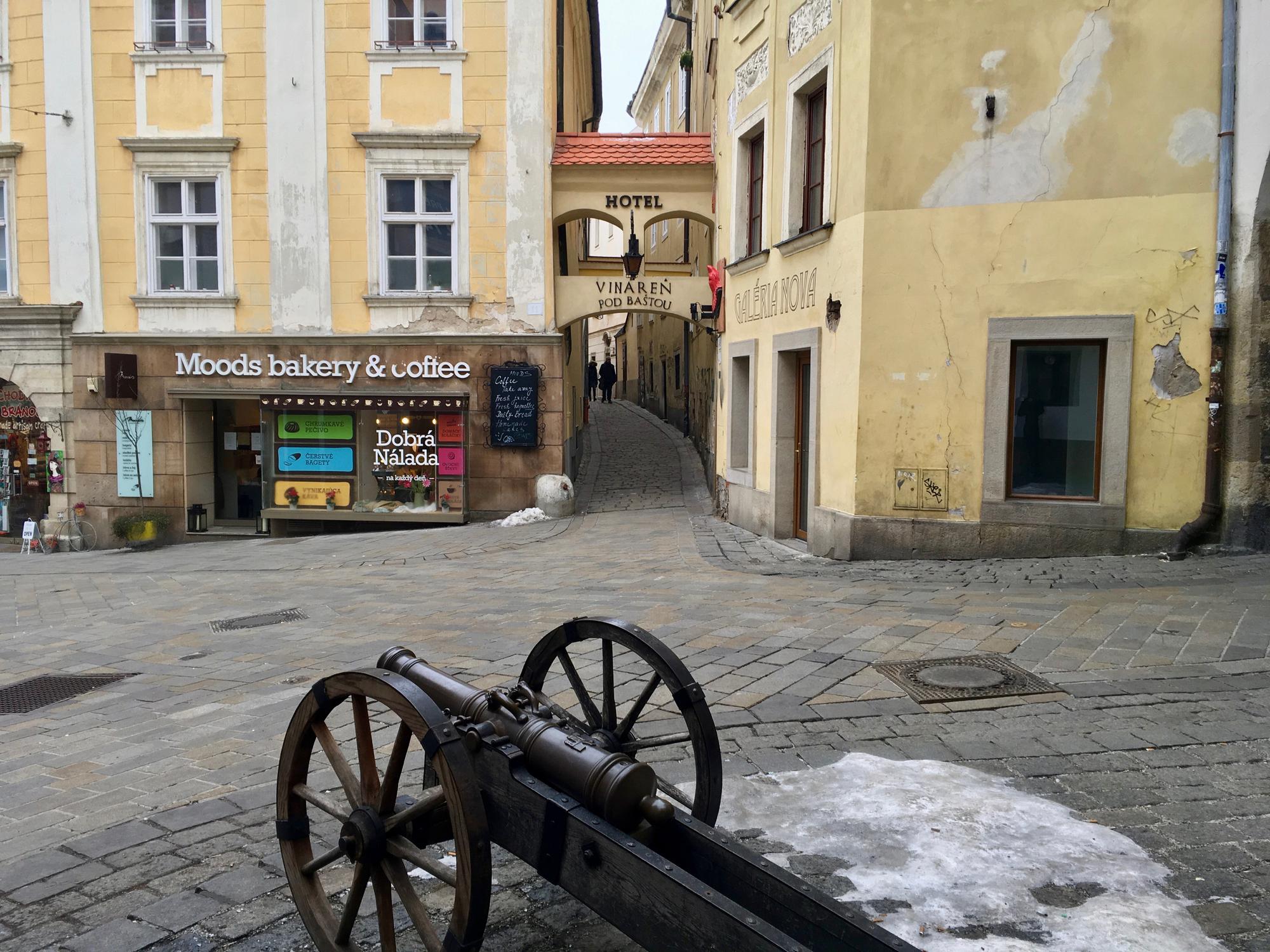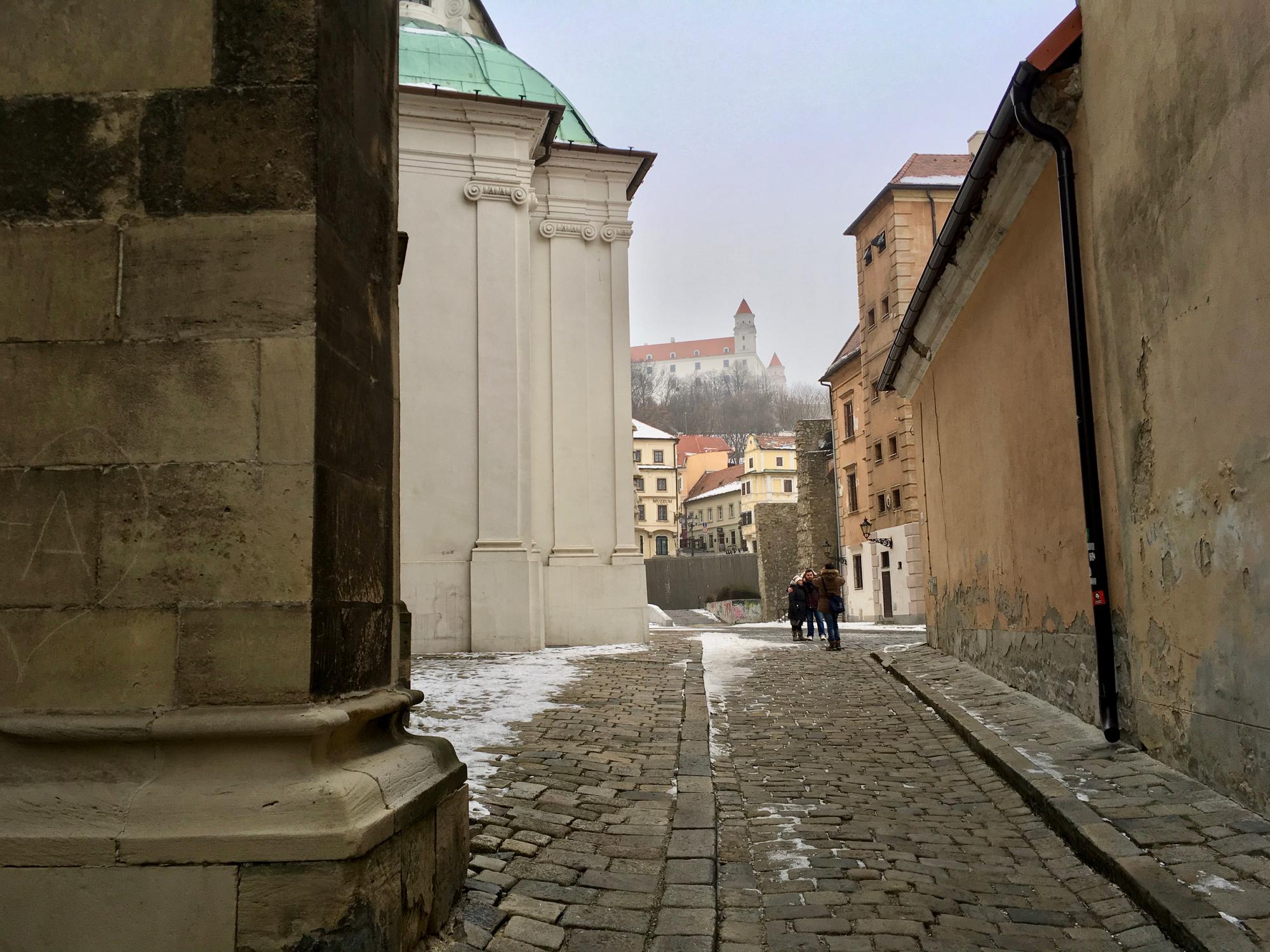 Buildings' facades.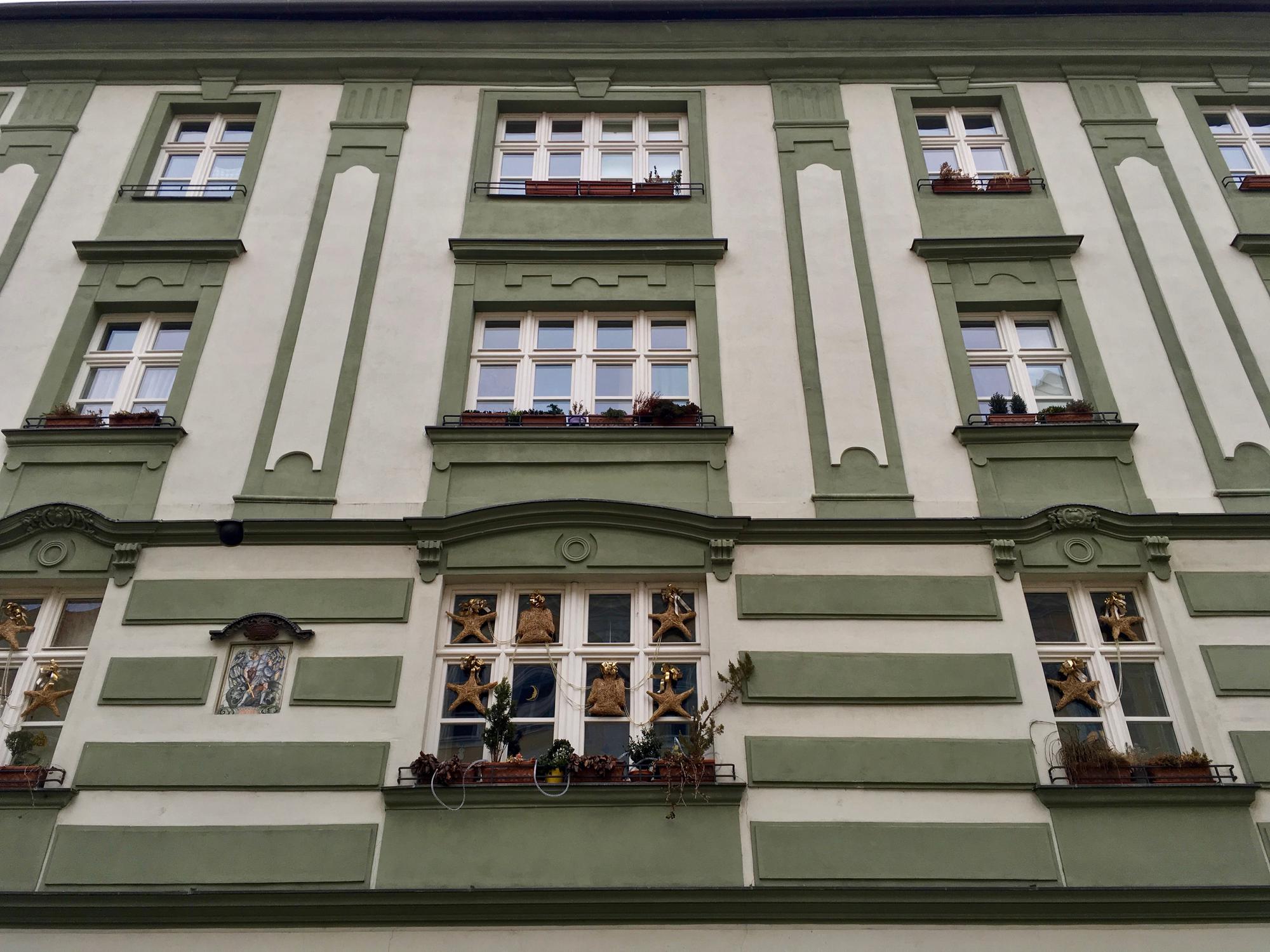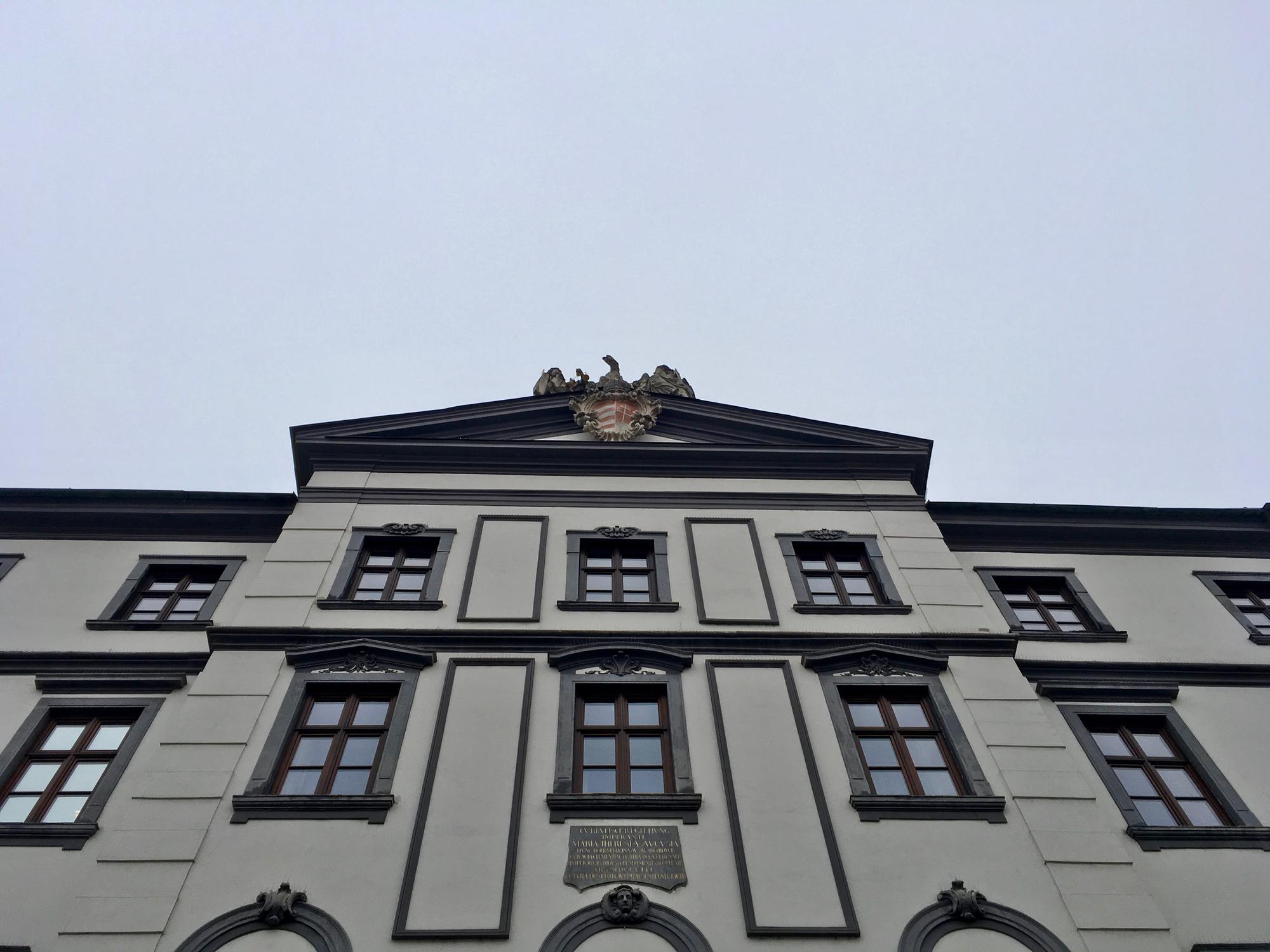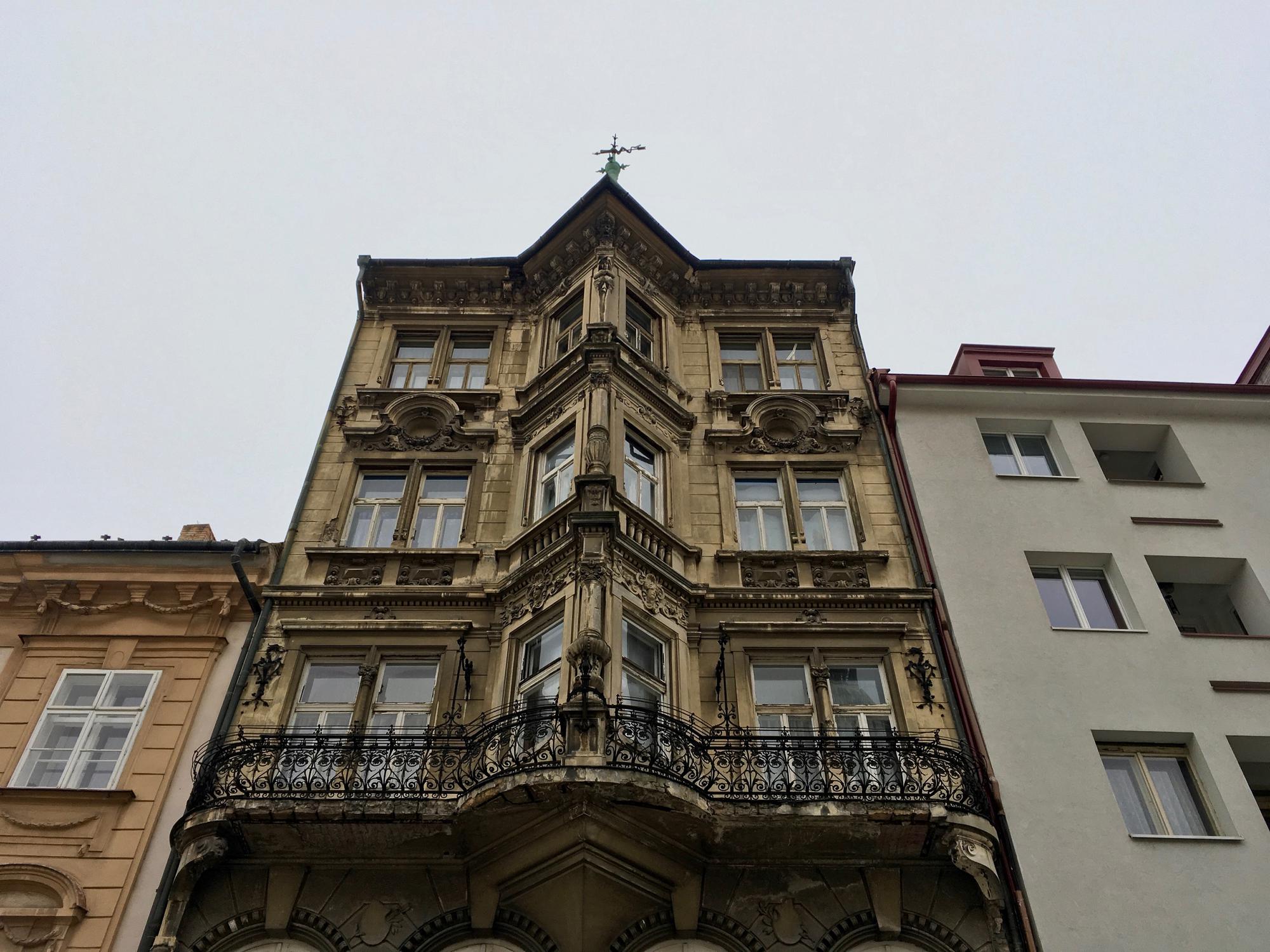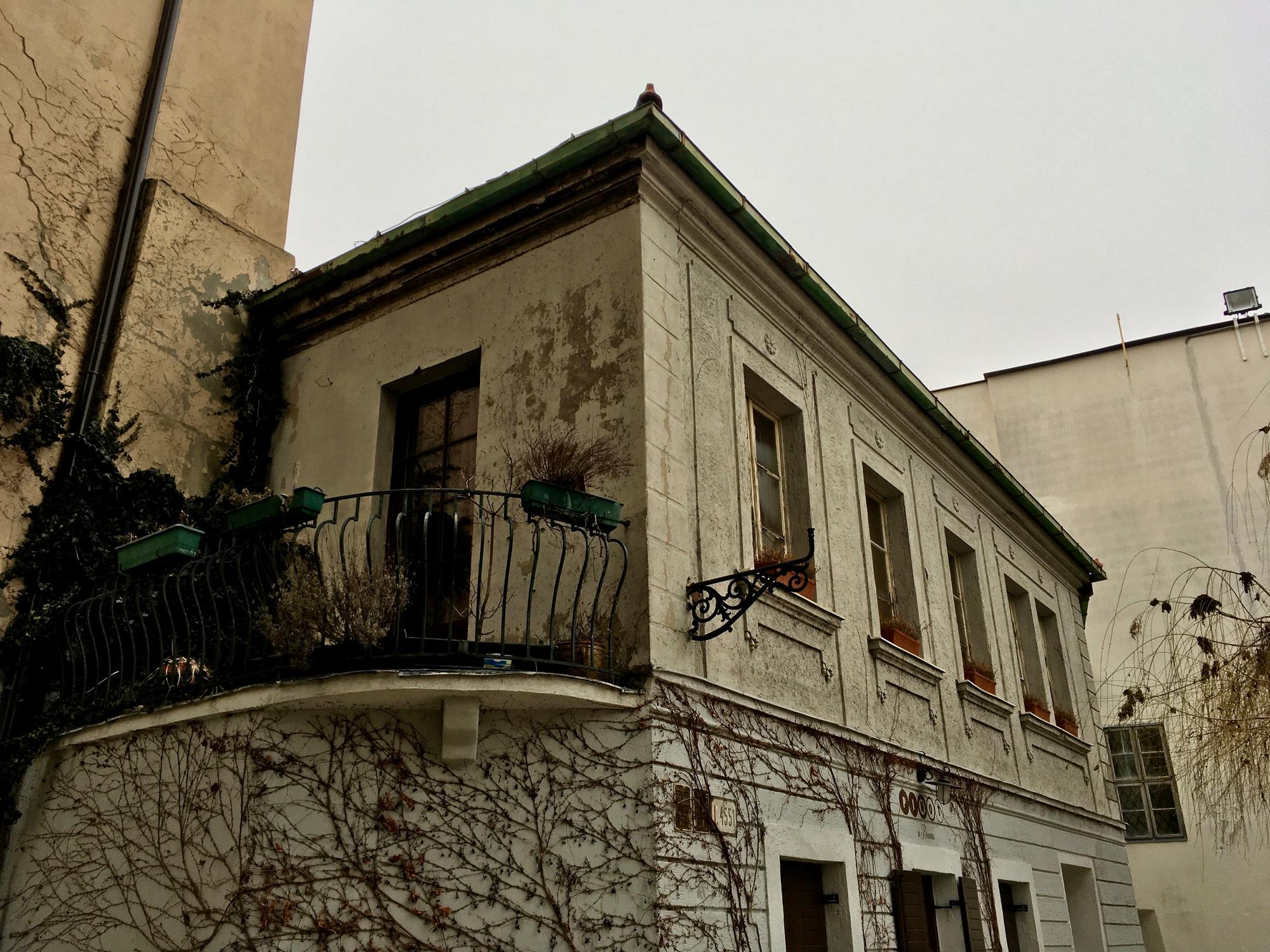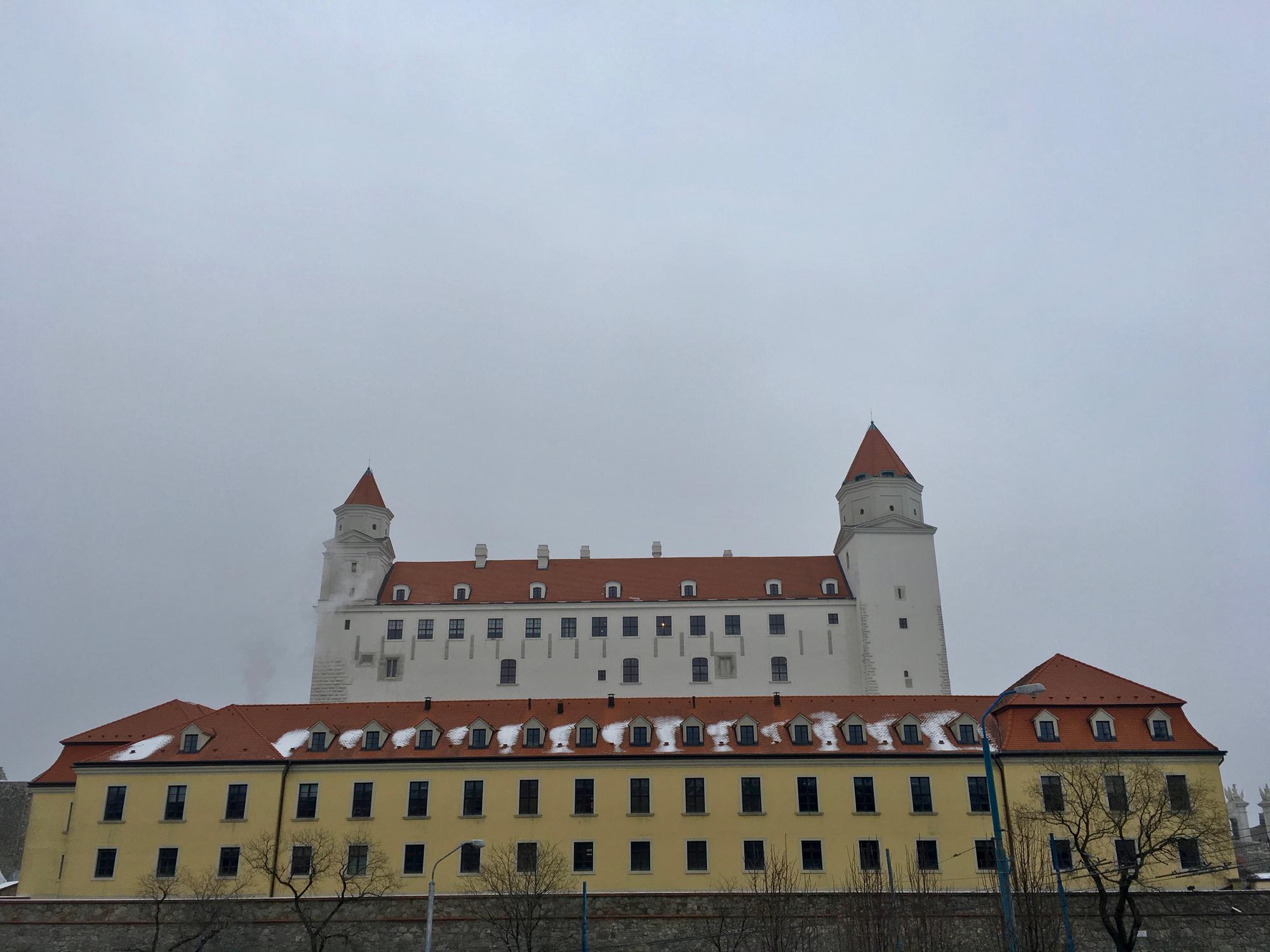 Street signs.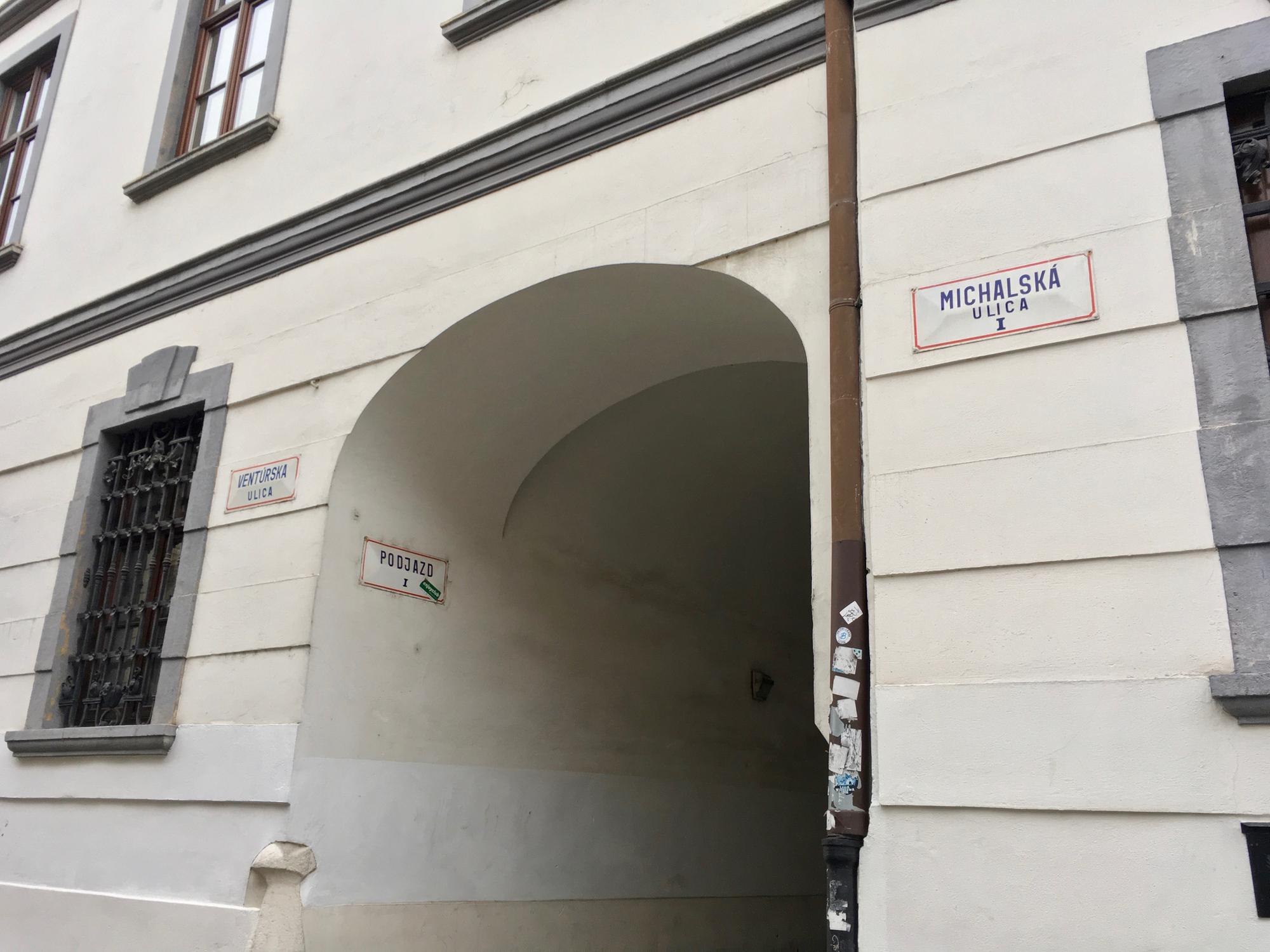 Bridge with UFO on top.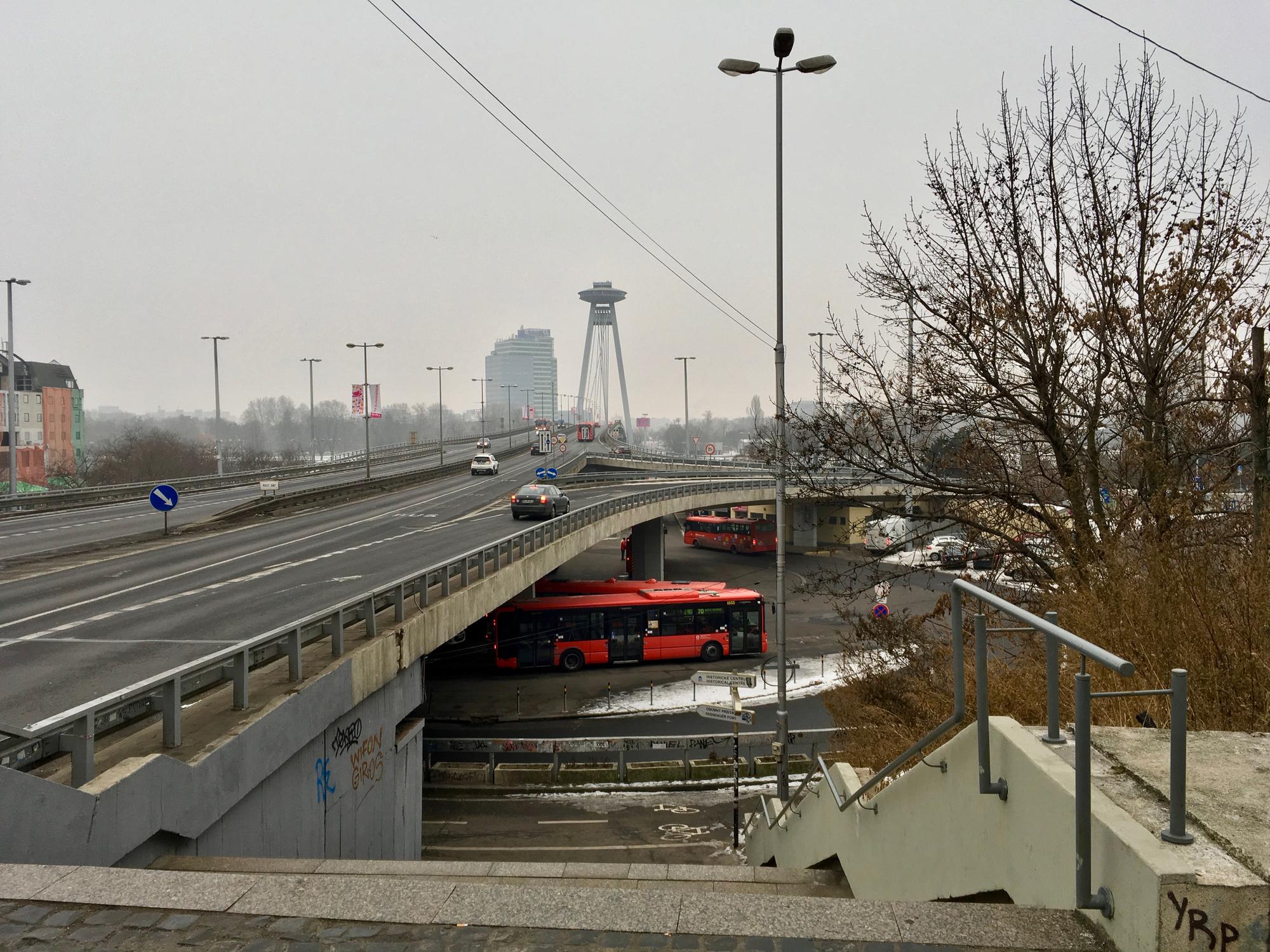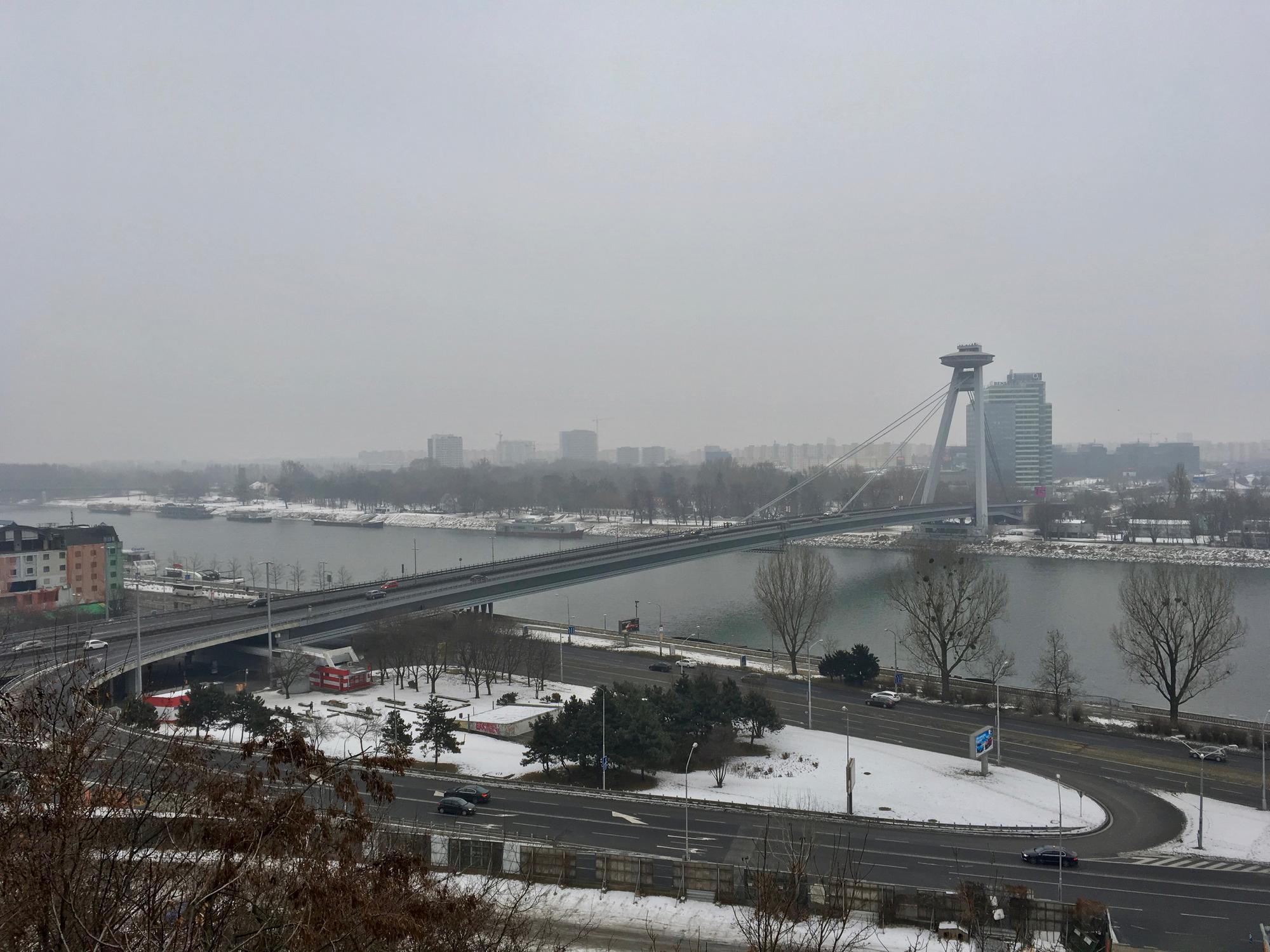 People cross the bridge on a separate level below cars. Half of the space is given to cyclists.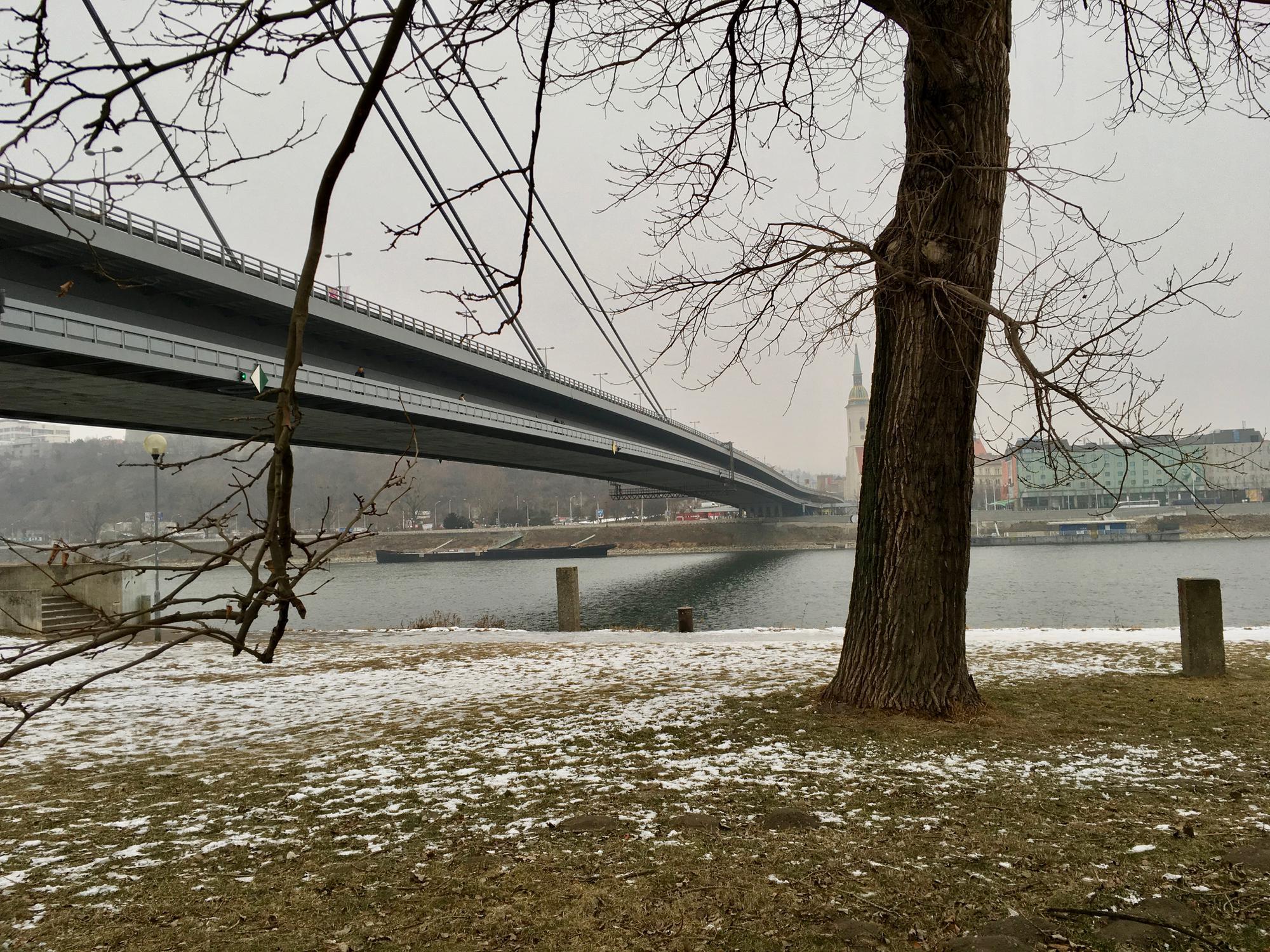 Another bridge, but this one without cars.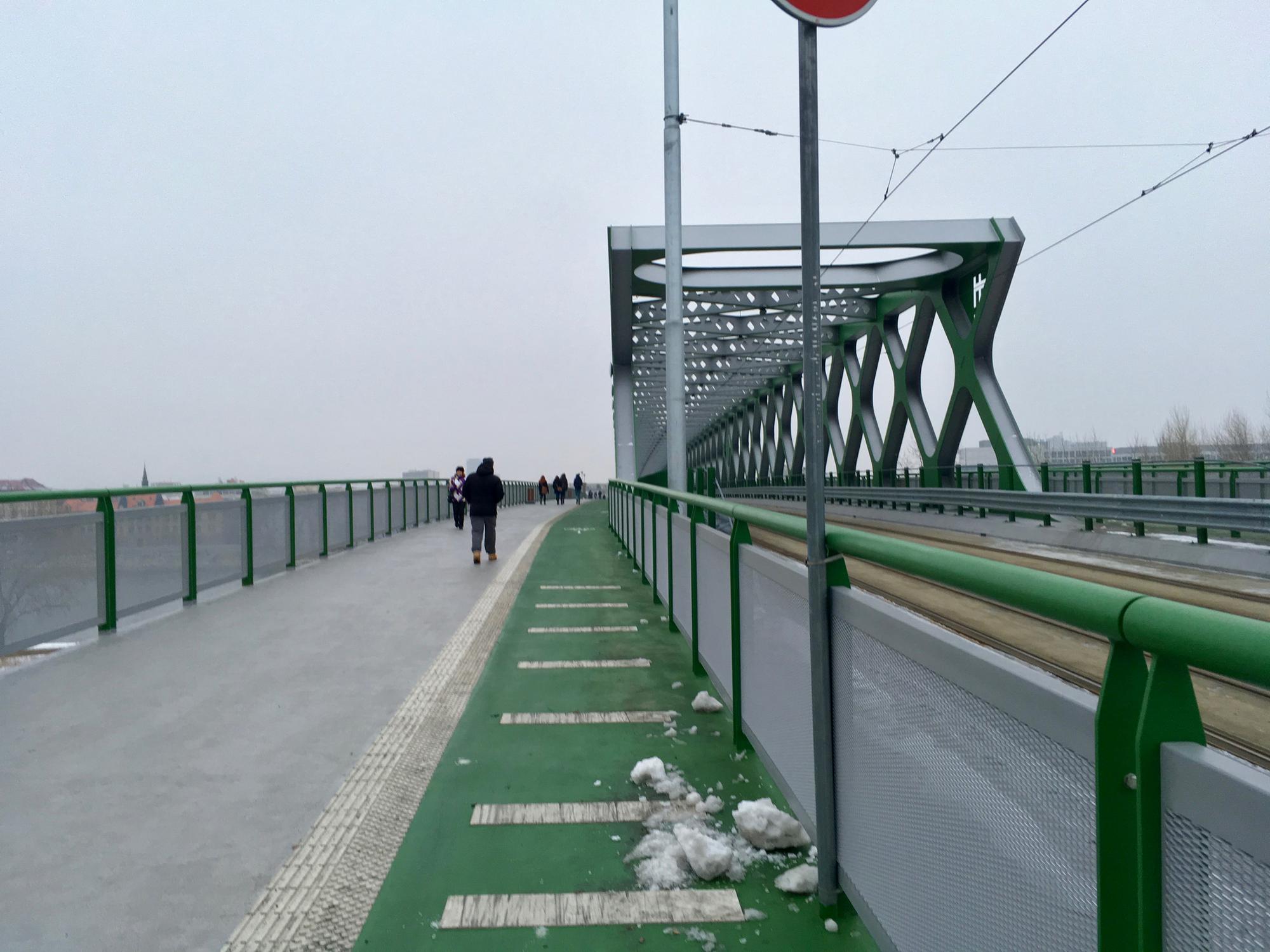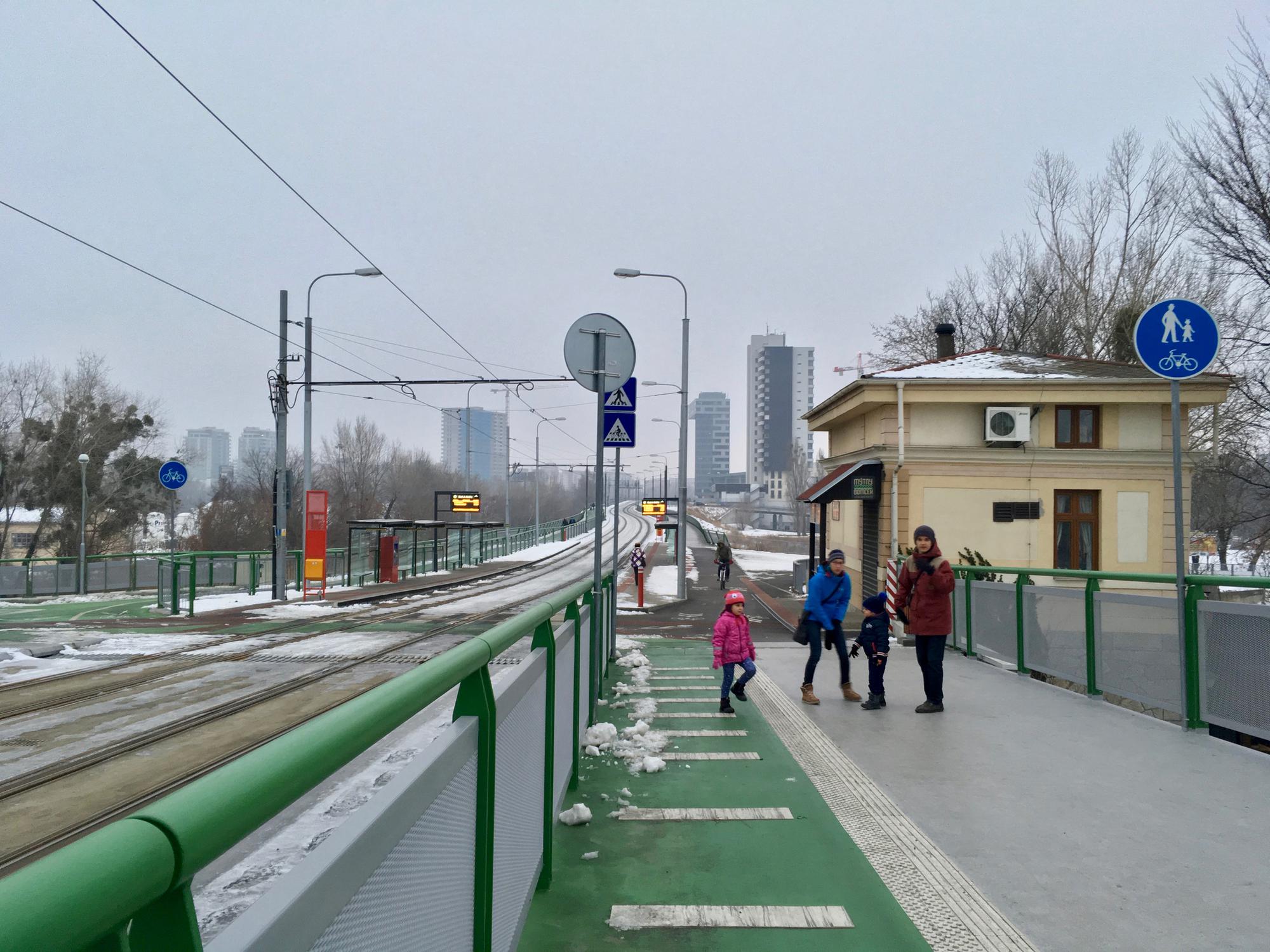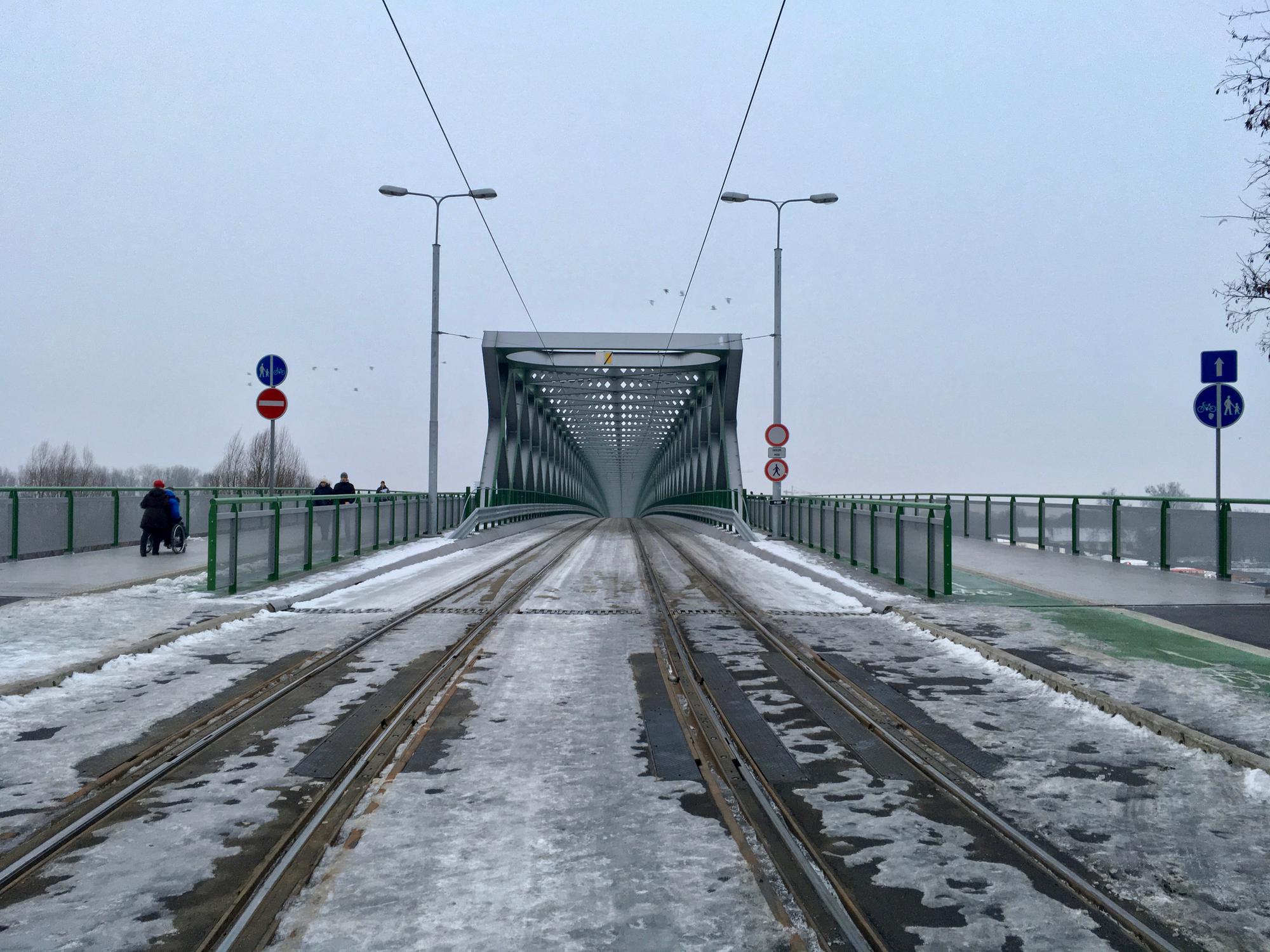 City's panorama.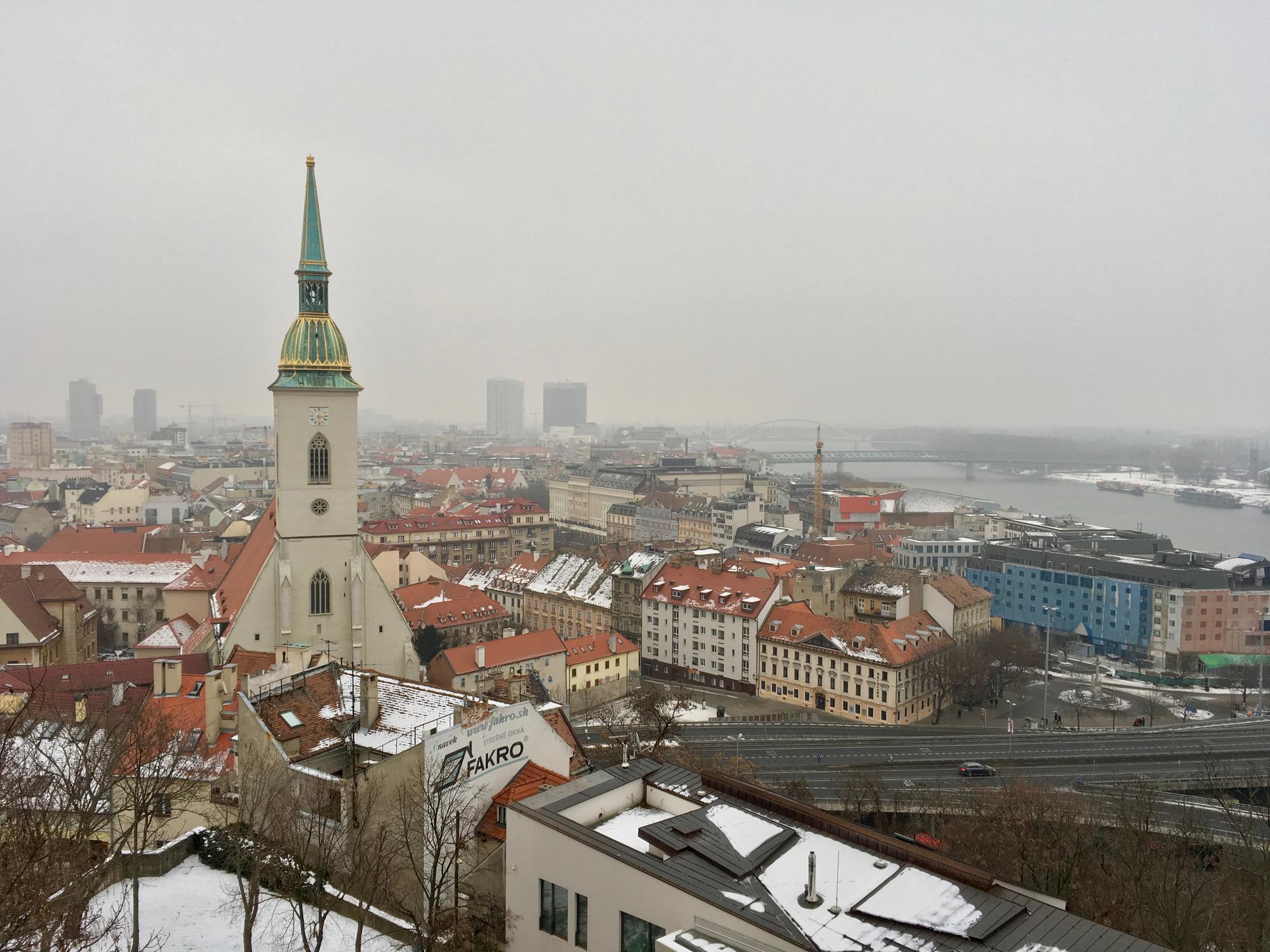 Ticket vending machine. Sadly, it accepts only coins.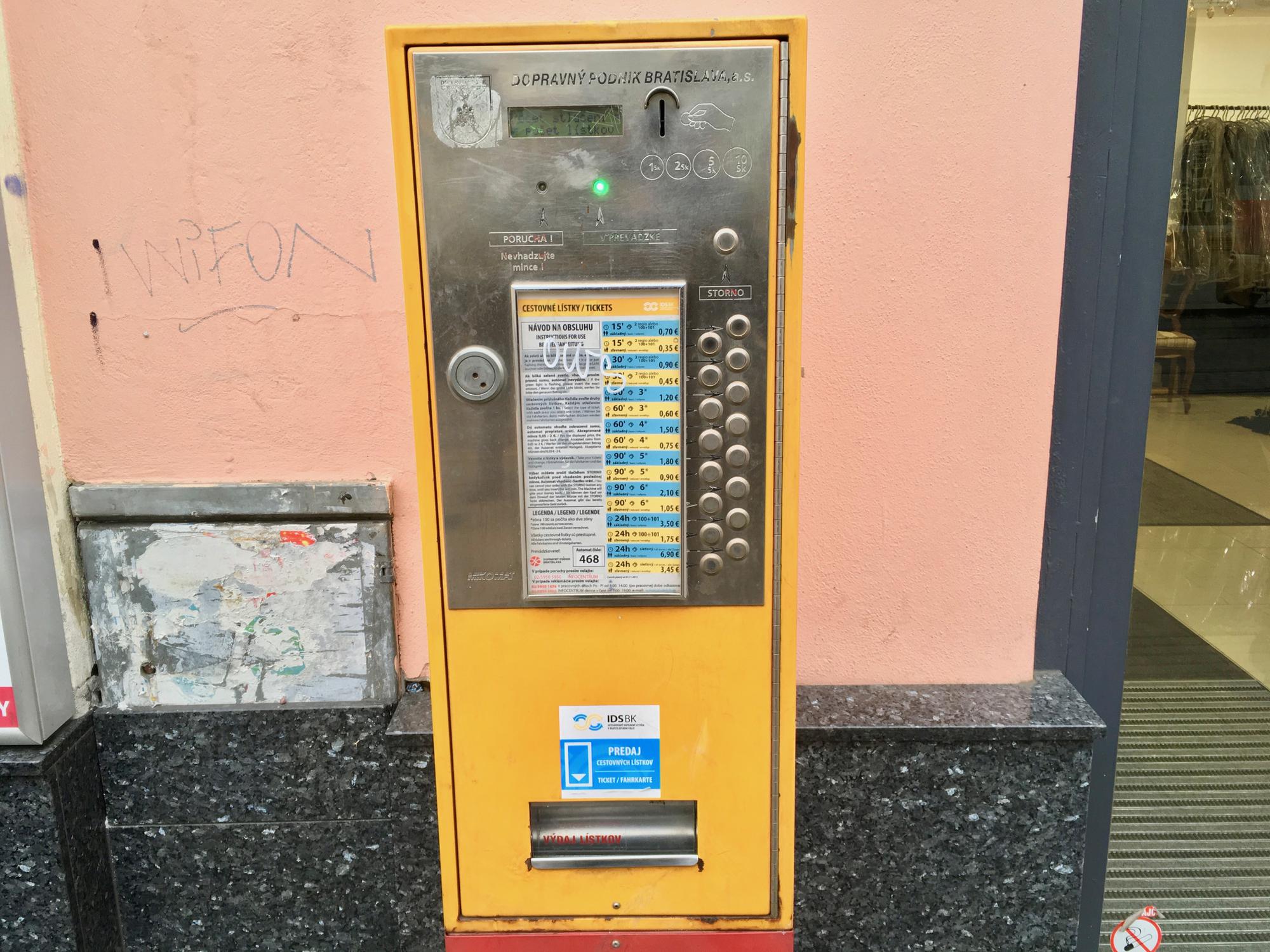 Tram stop.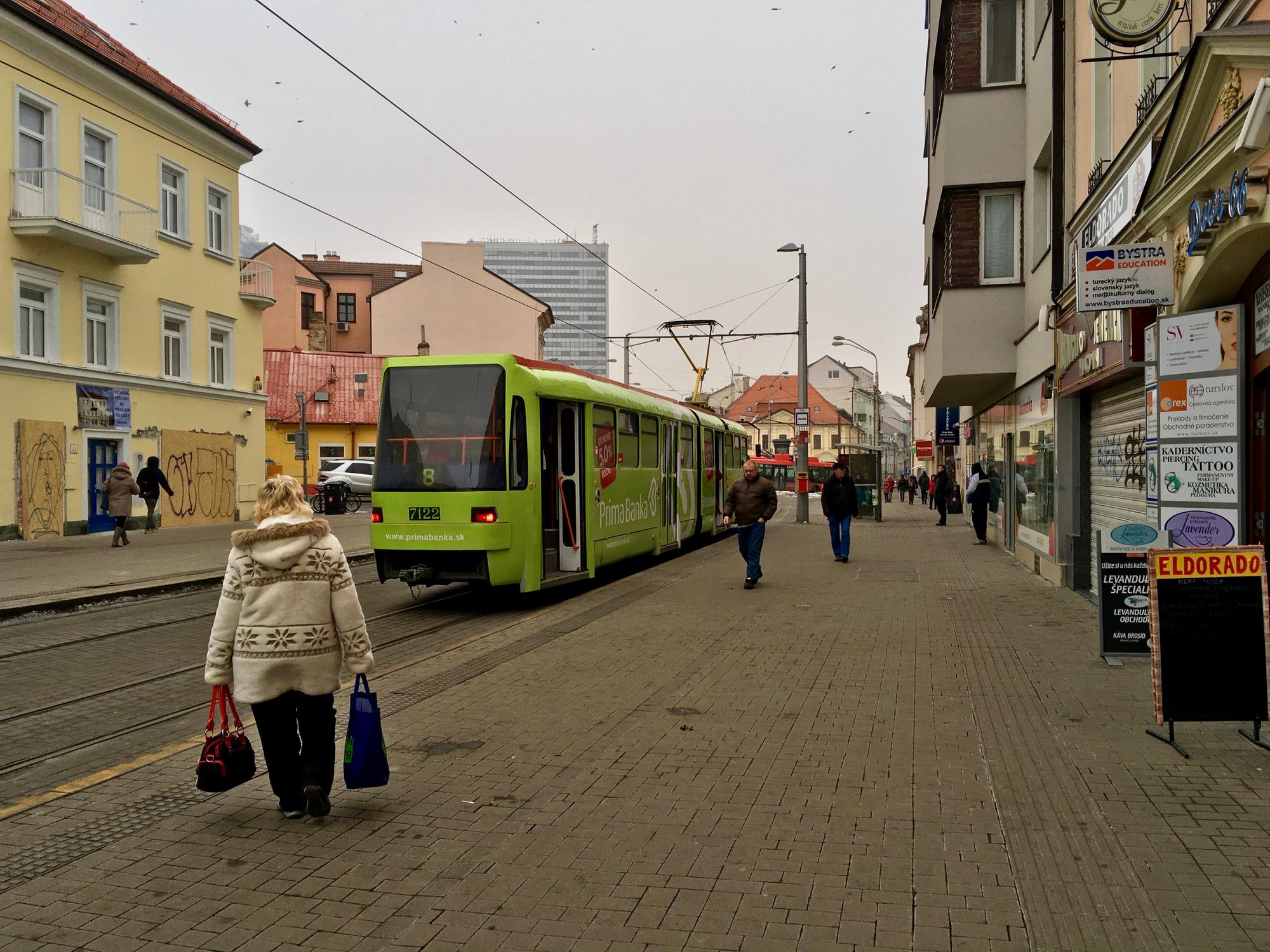 Streets.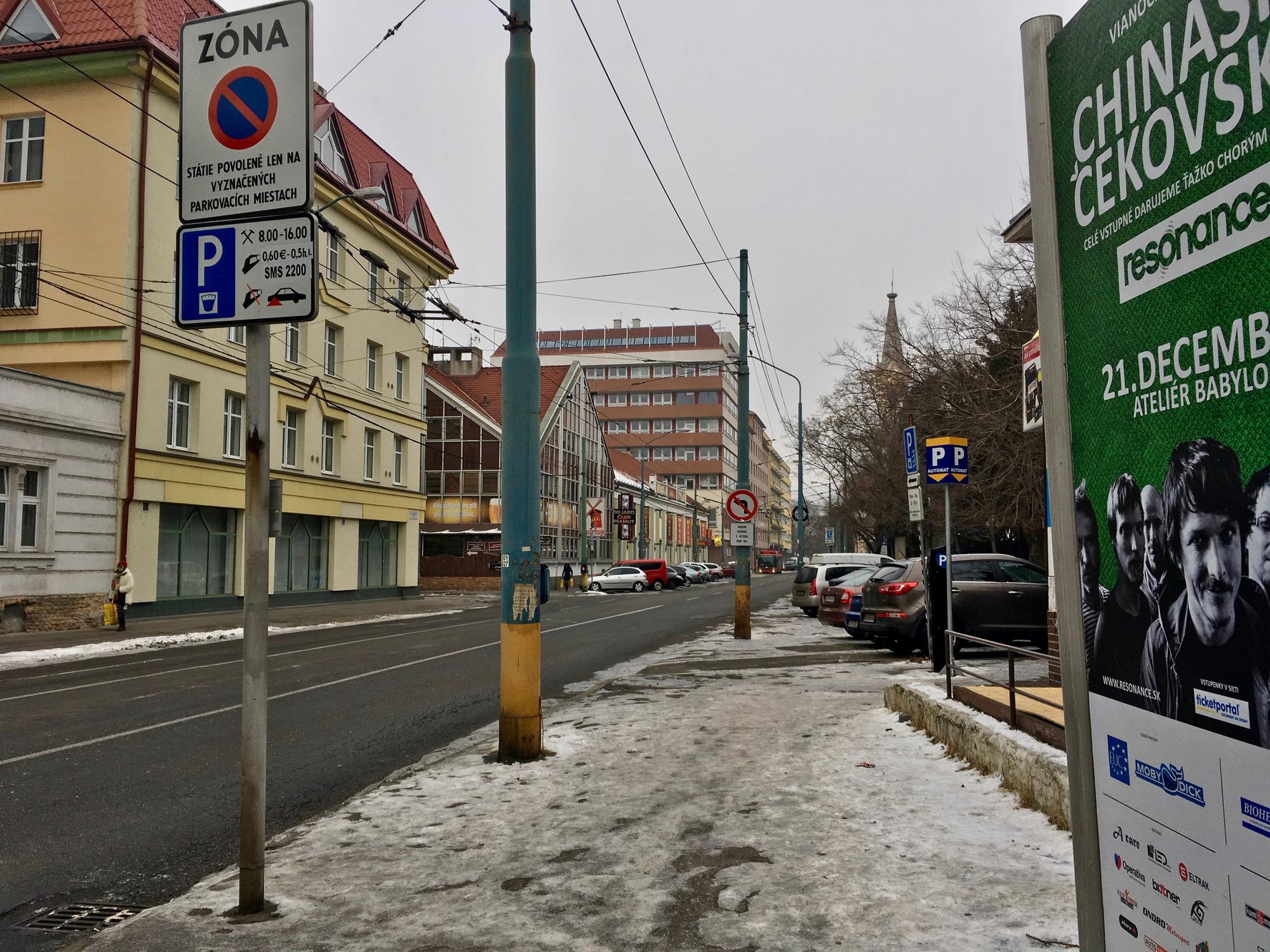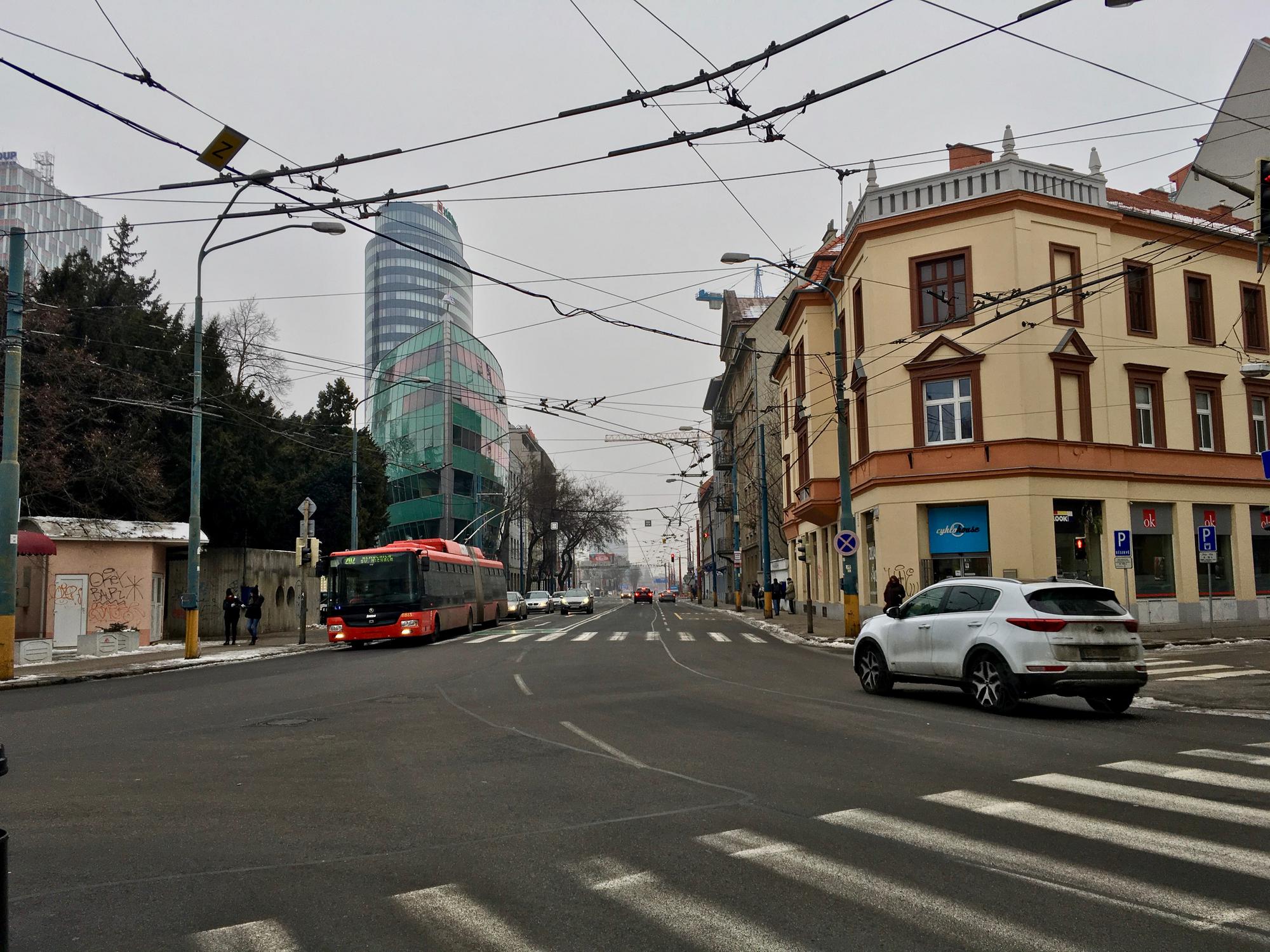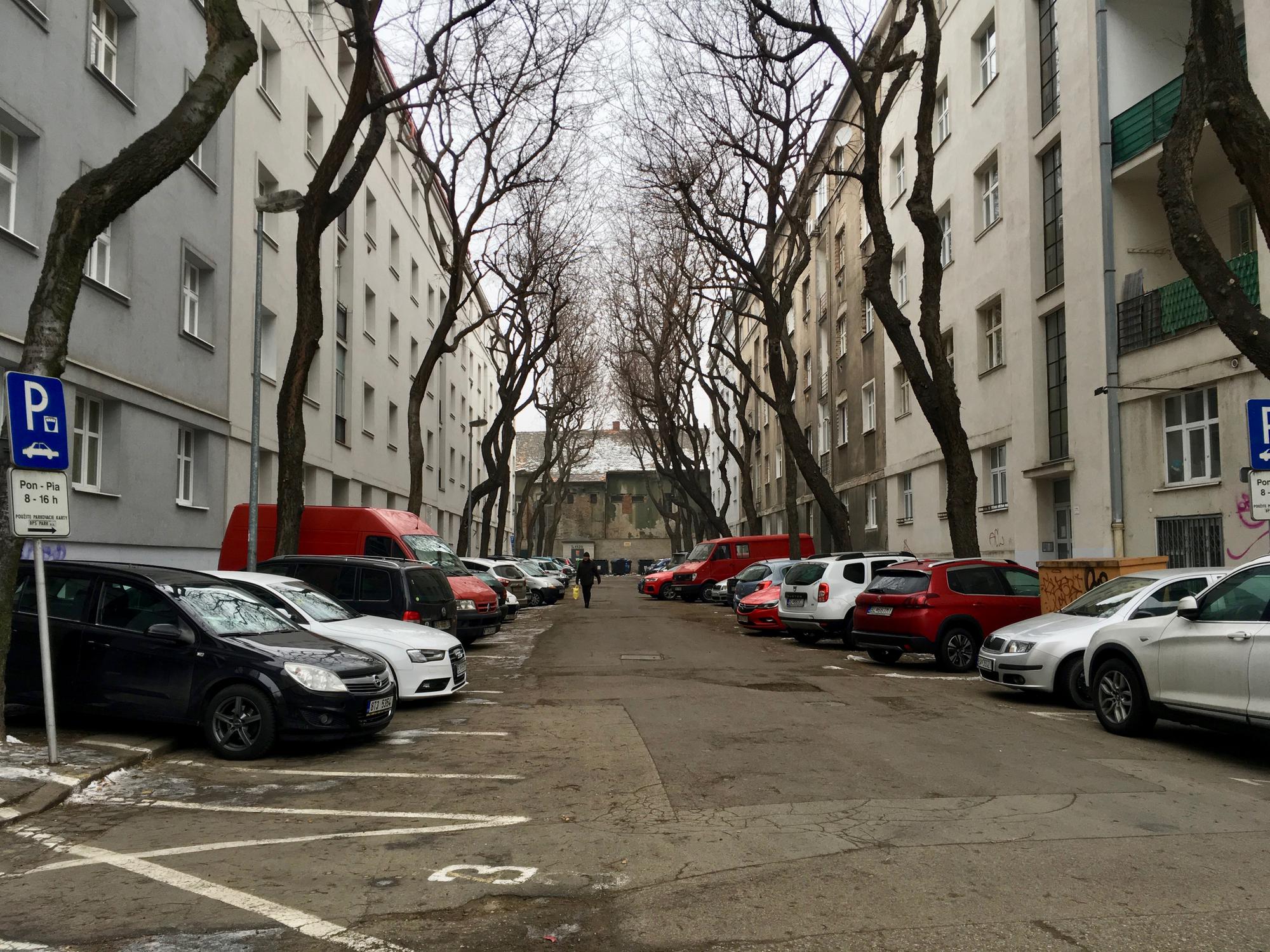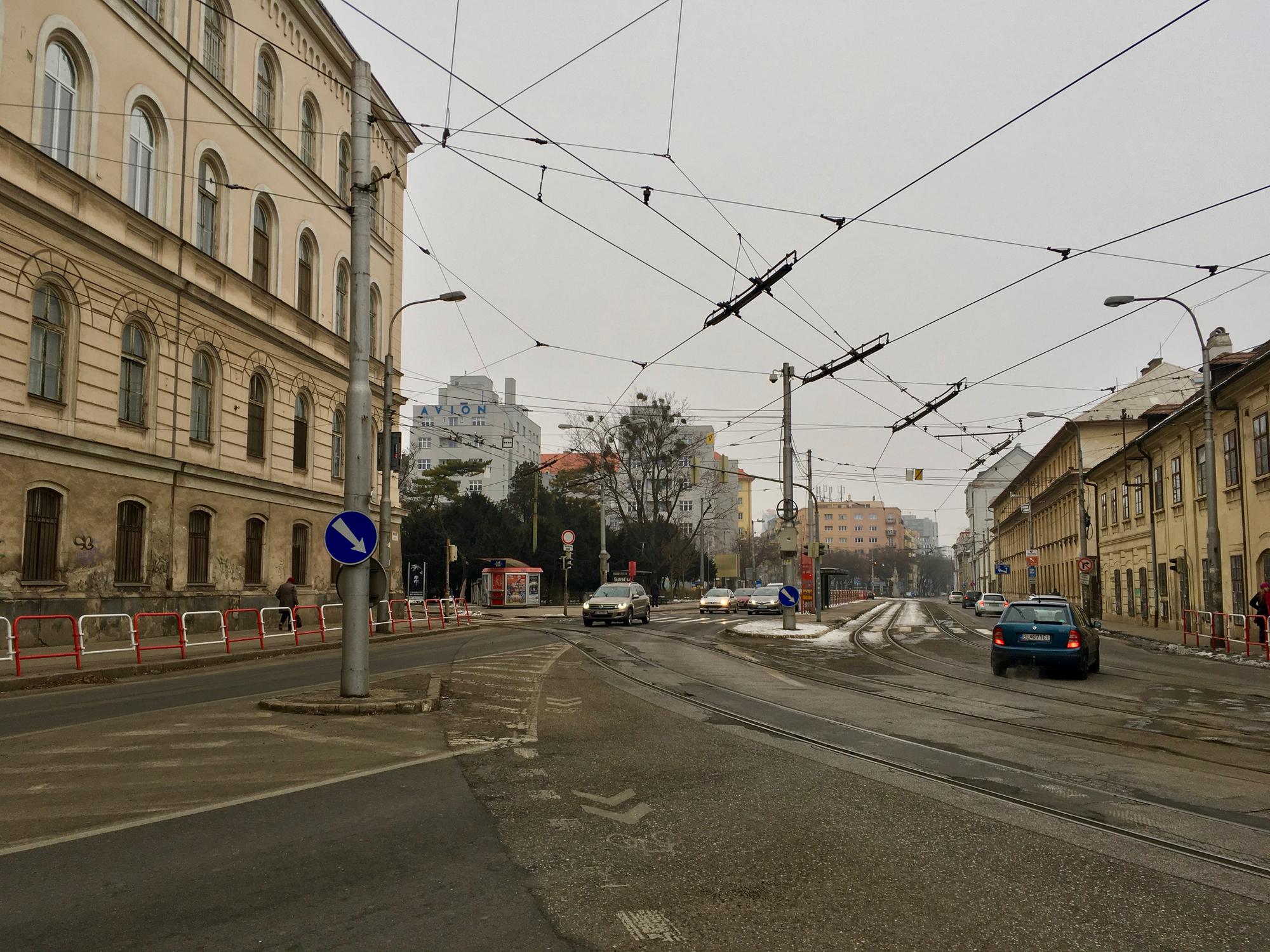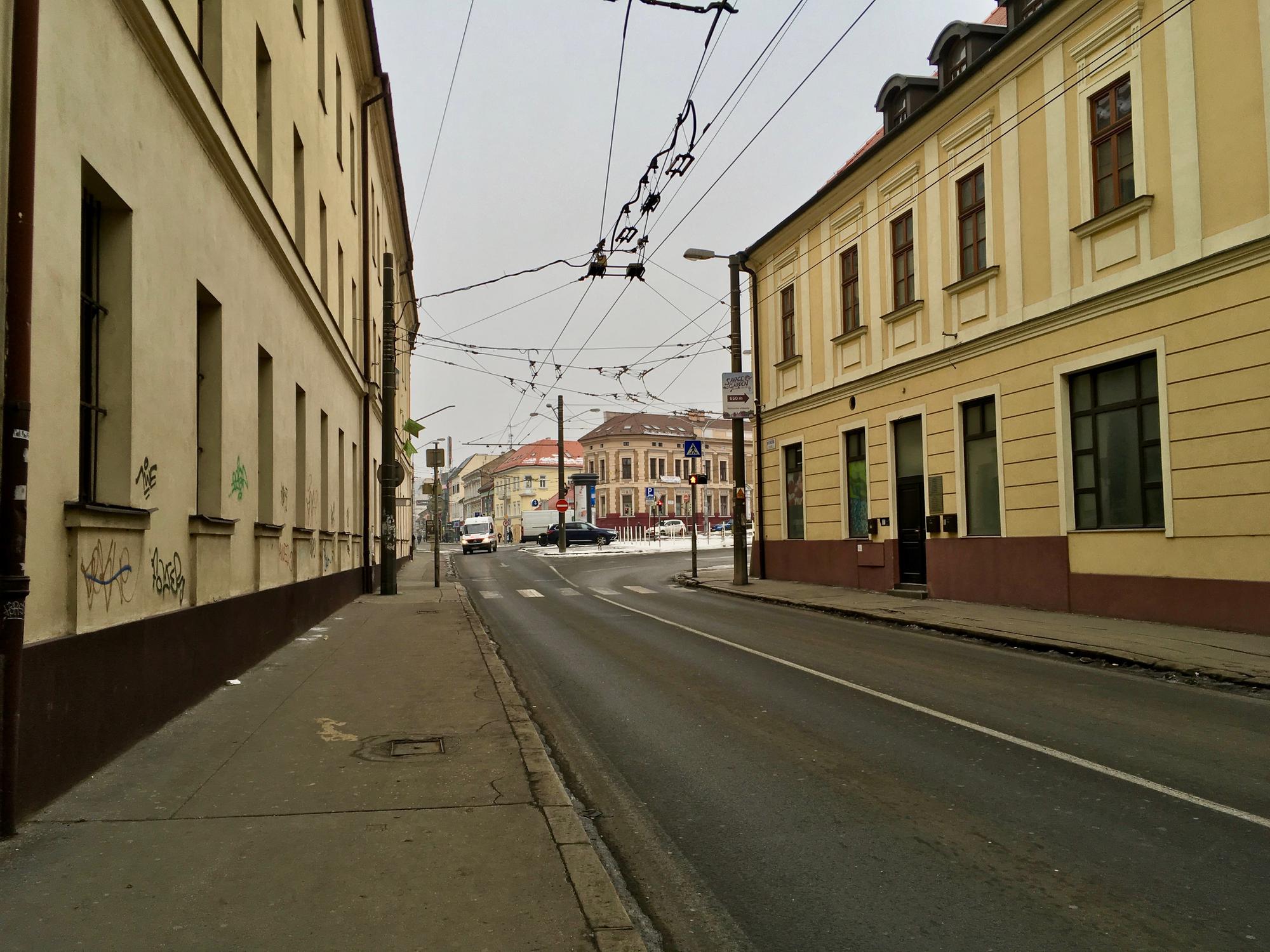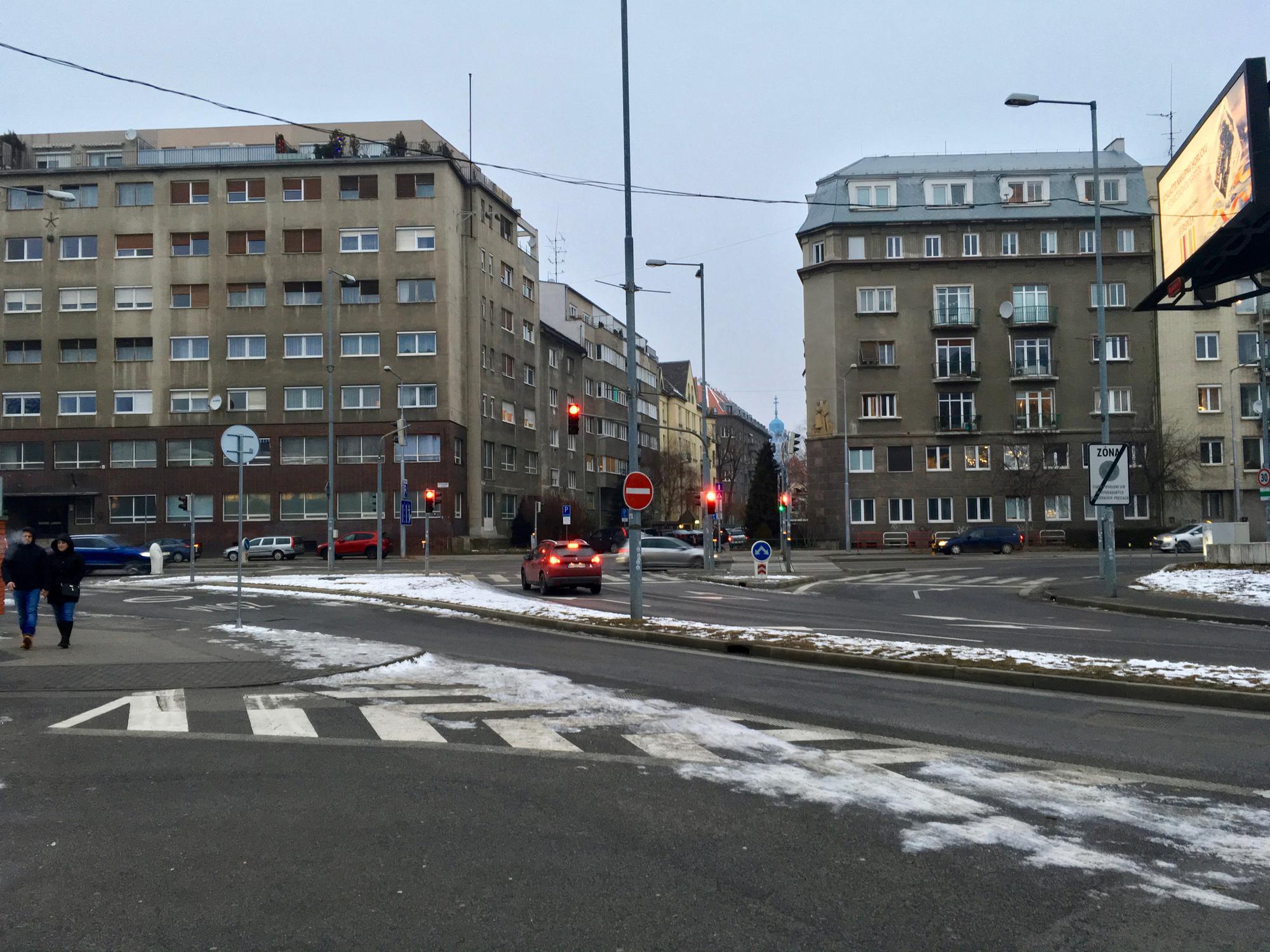 Amazon's office.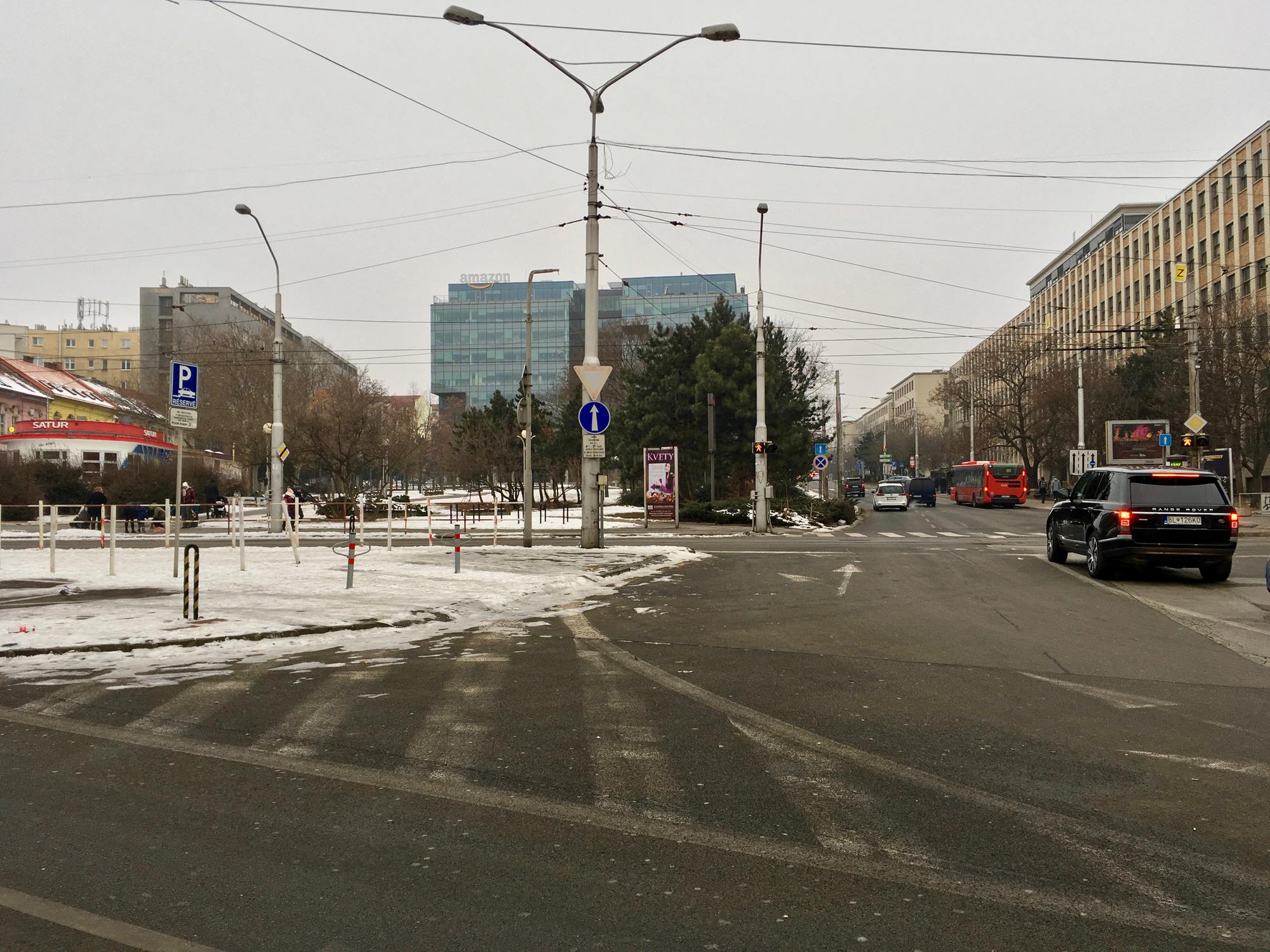 Eset's office.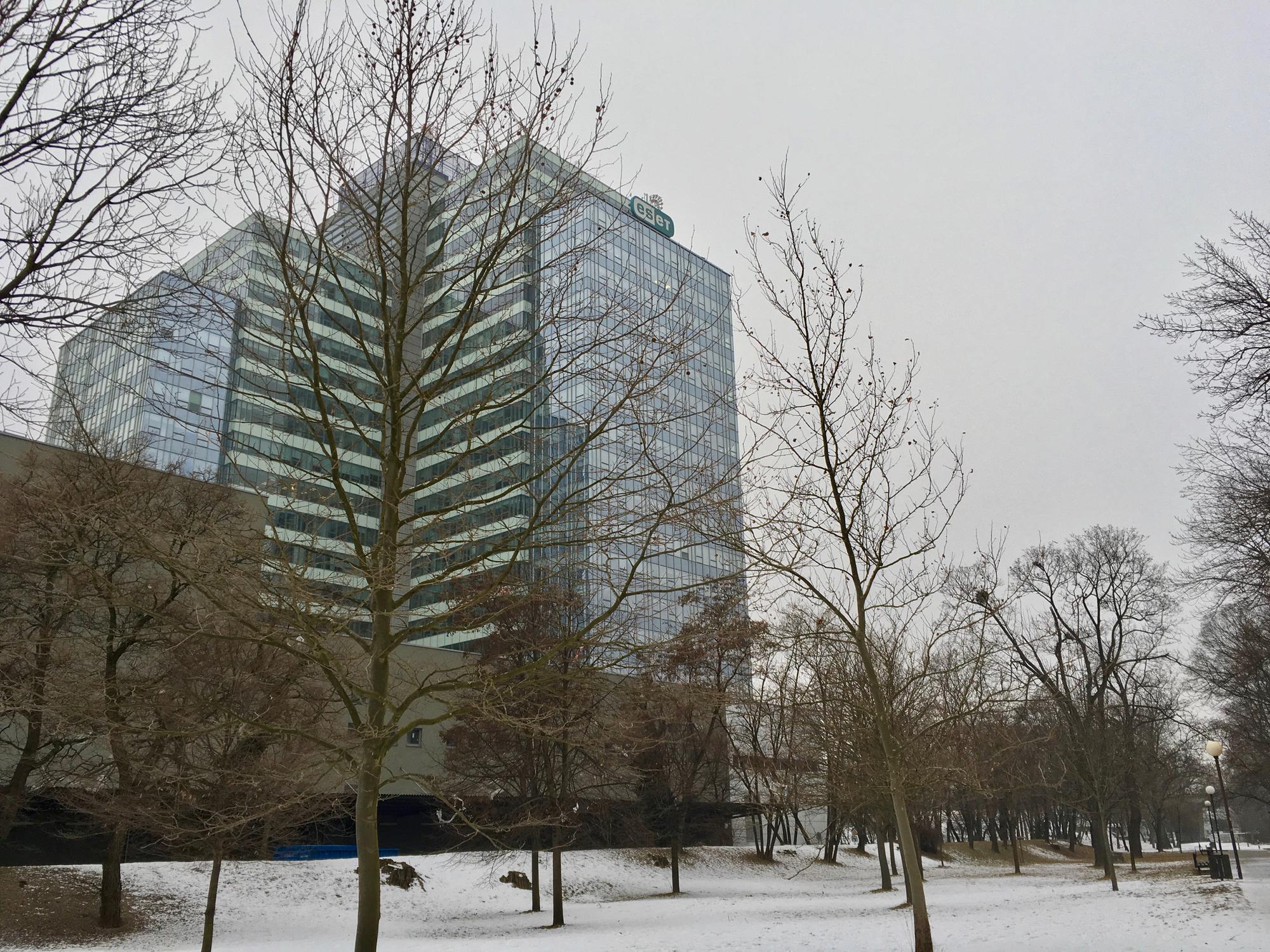 Bicycle parking.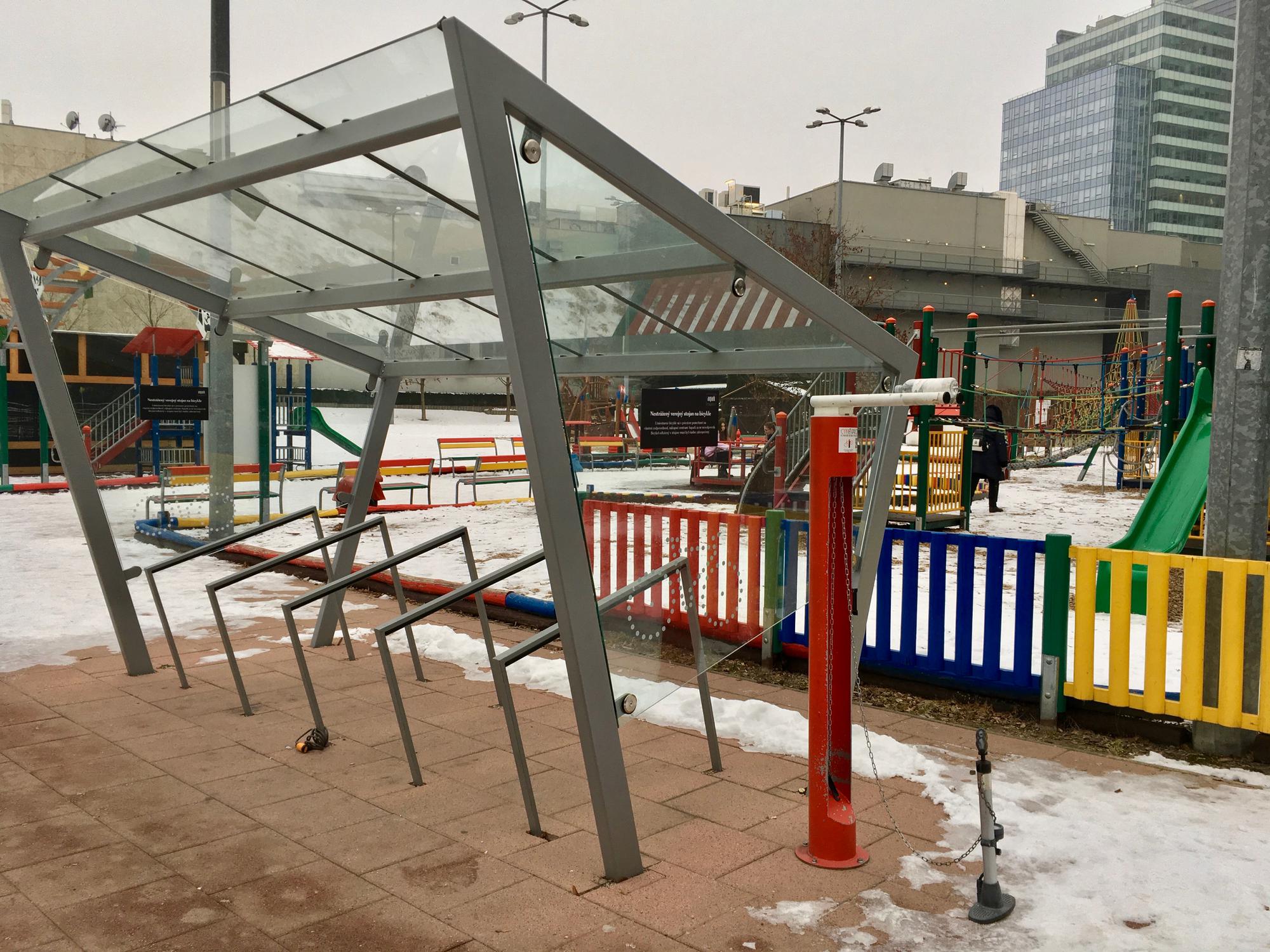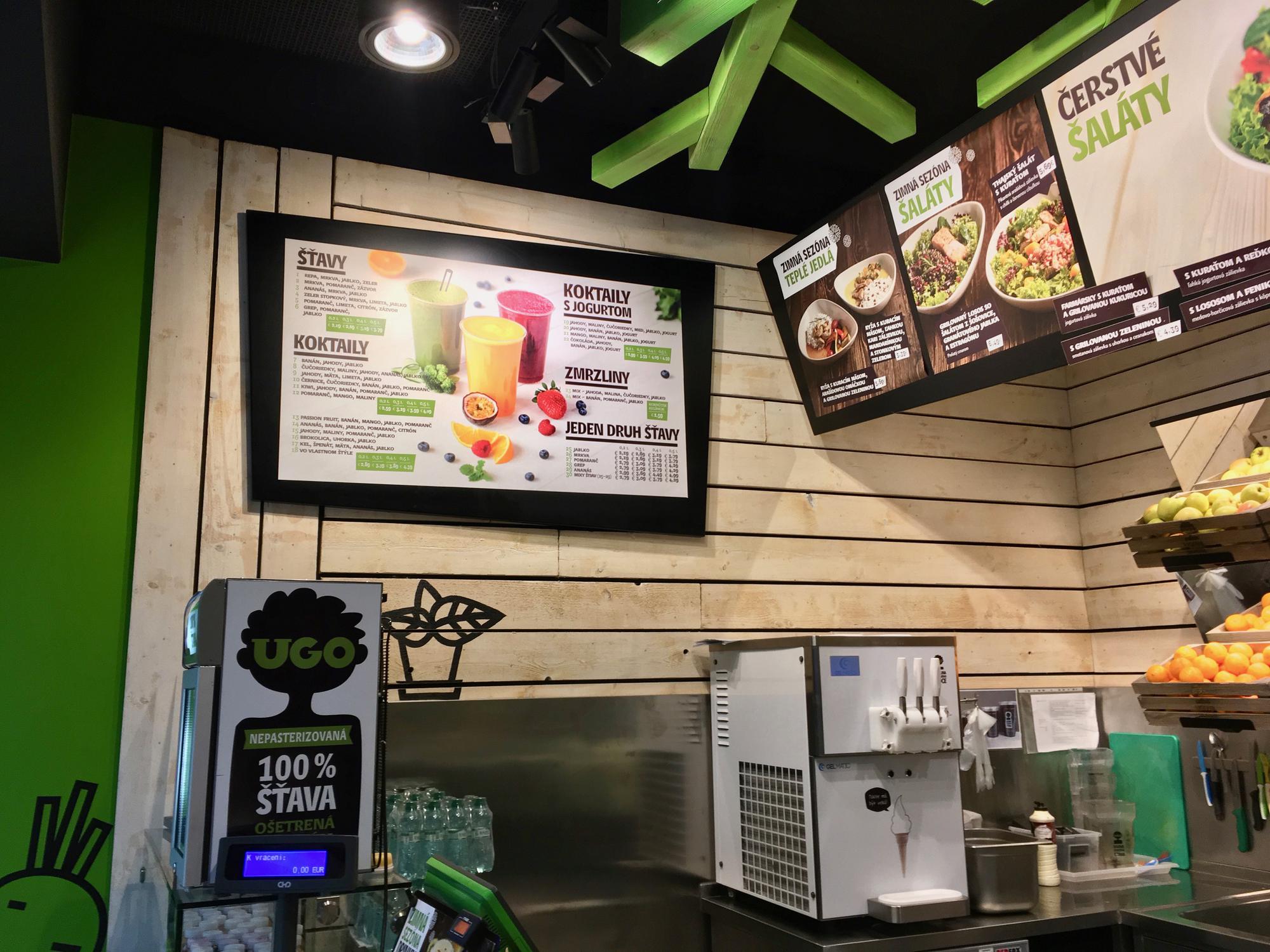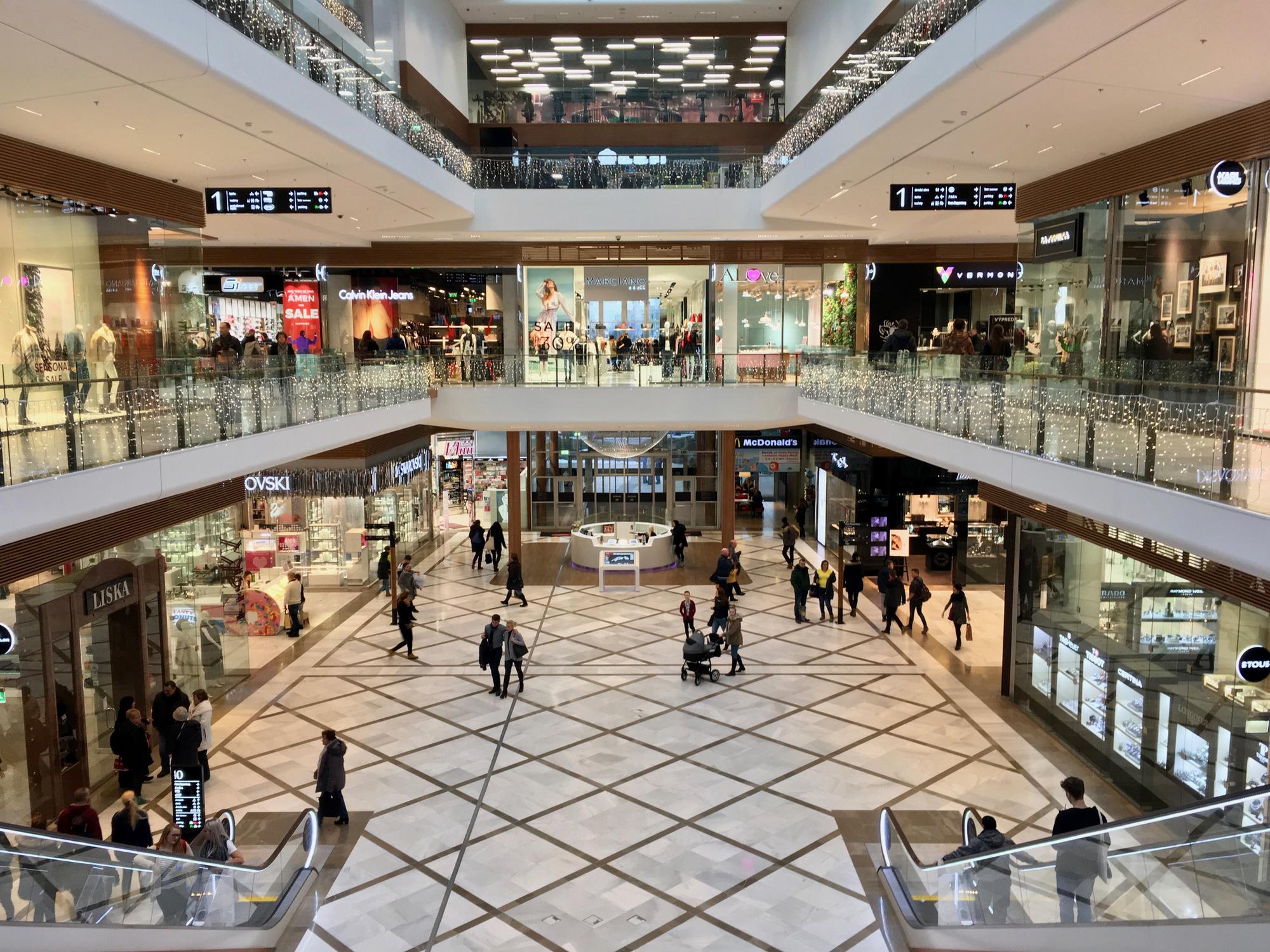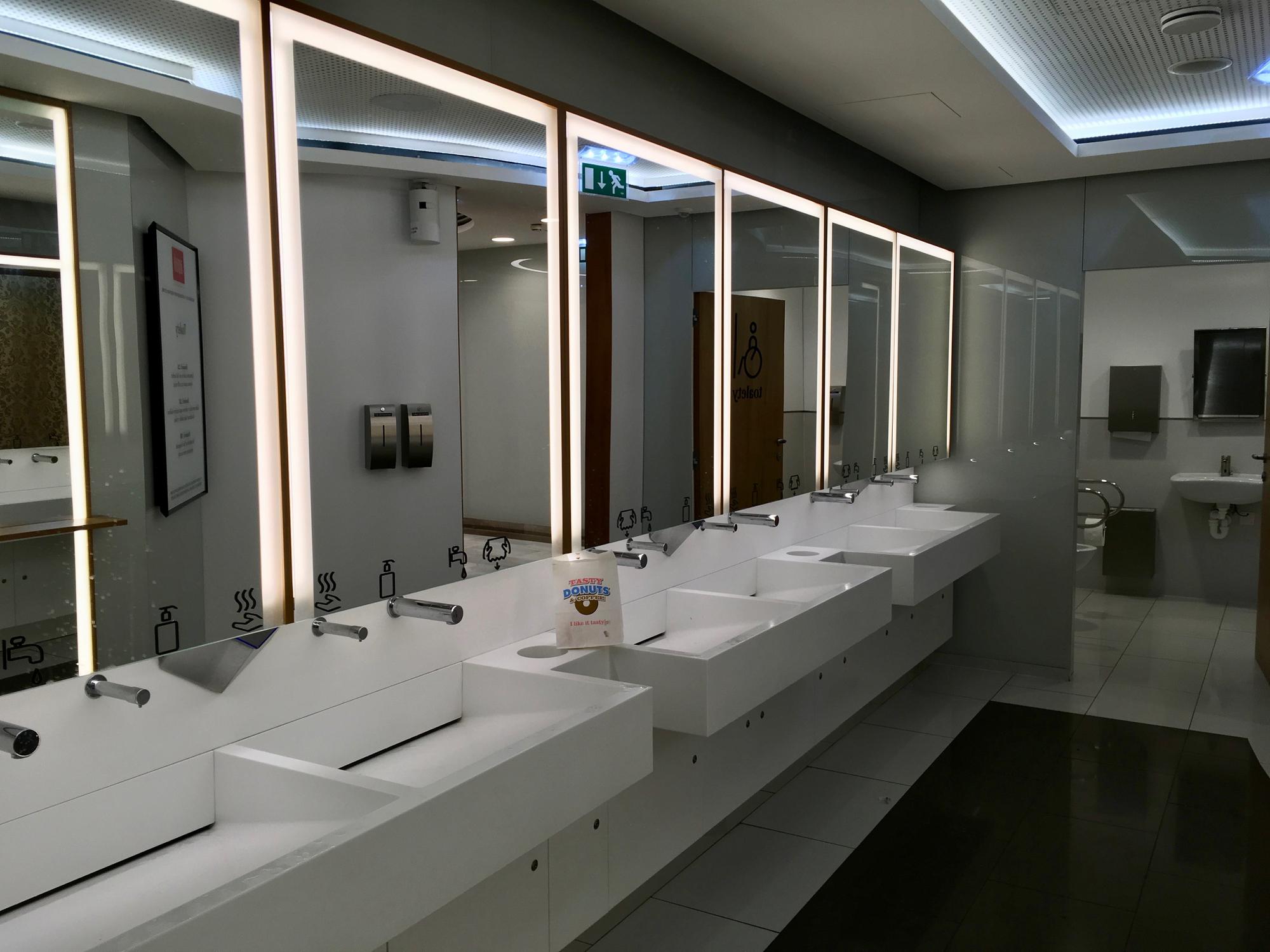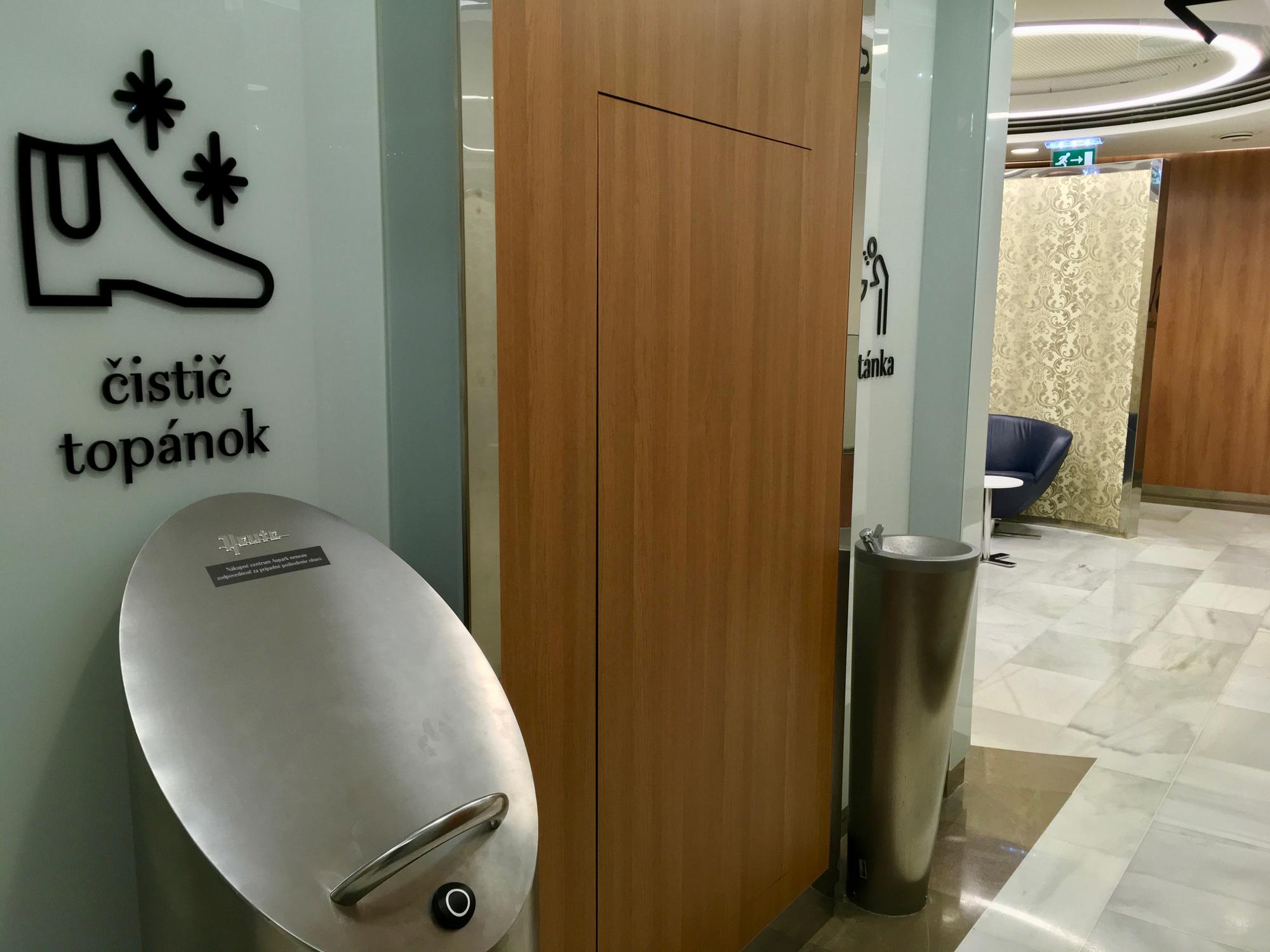 Bench overlooking the Danube.