A small town near the border with Lithuania. Close location to the federal highway makes it easy to catch a ride to both Minsk and Vilnius.
Bus terminal.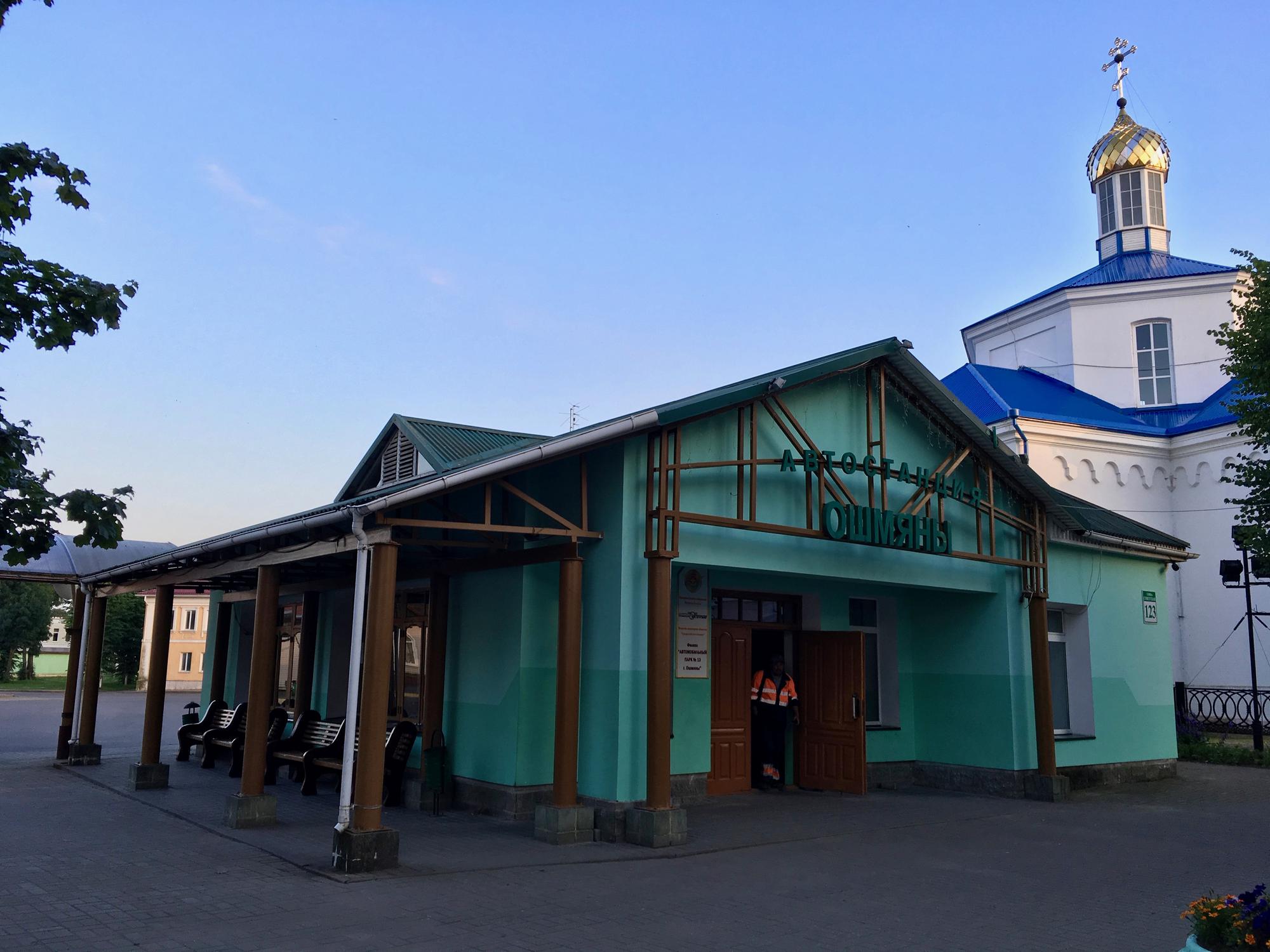 The street leading to terminal is full of low-rise buildings.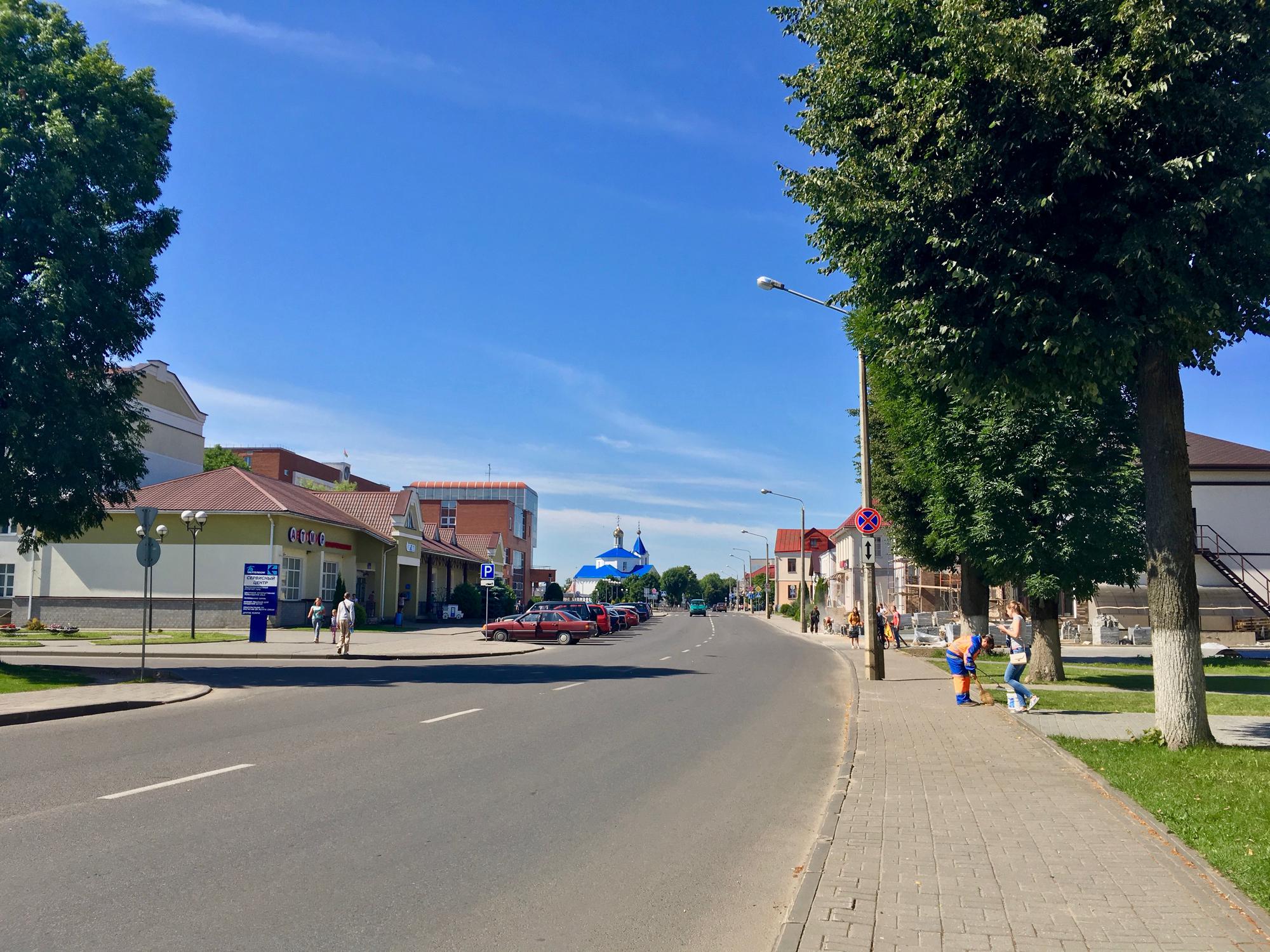 A bin for bottles near the bus stop.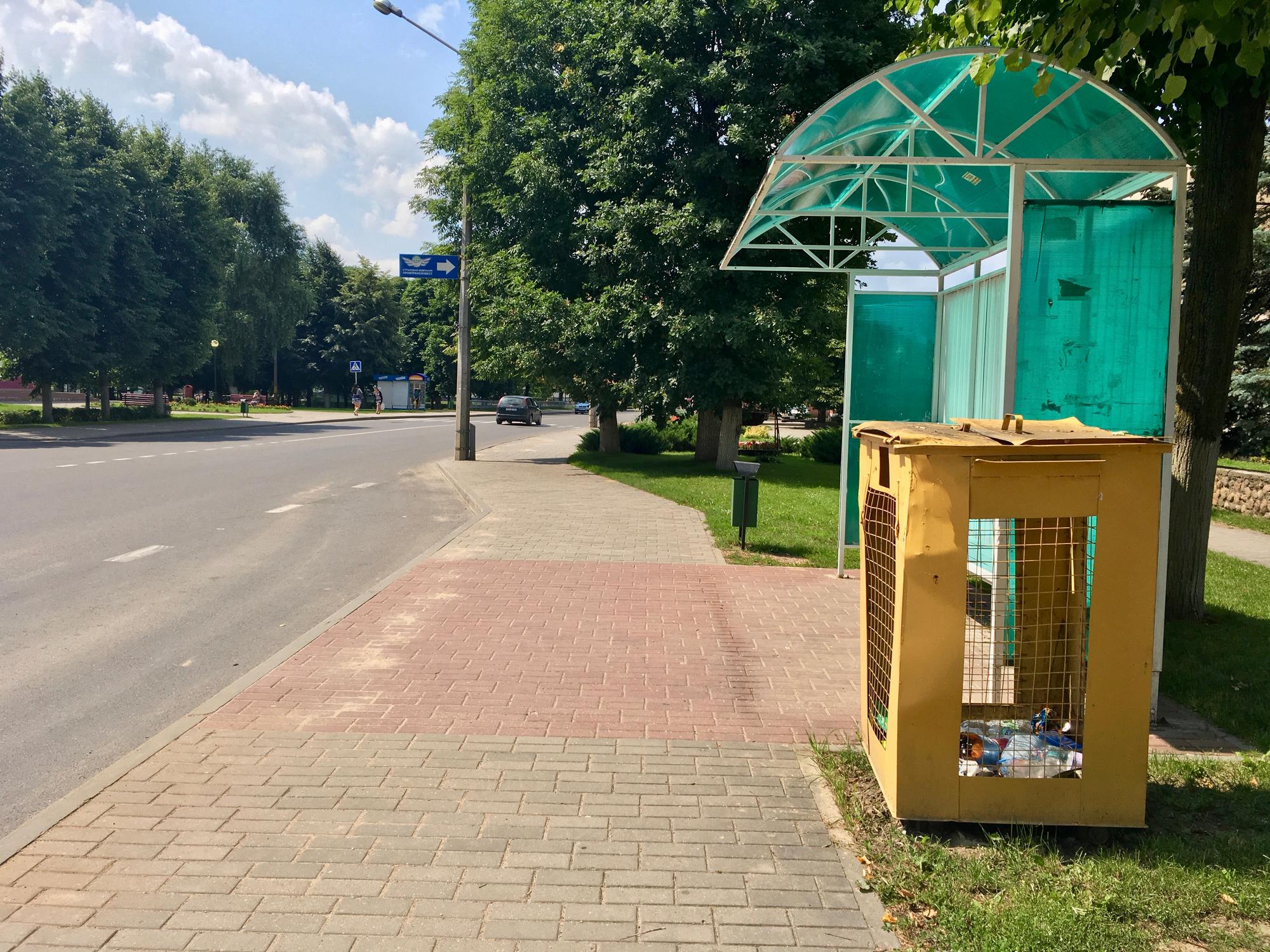 Mailboxes with diagonal slots.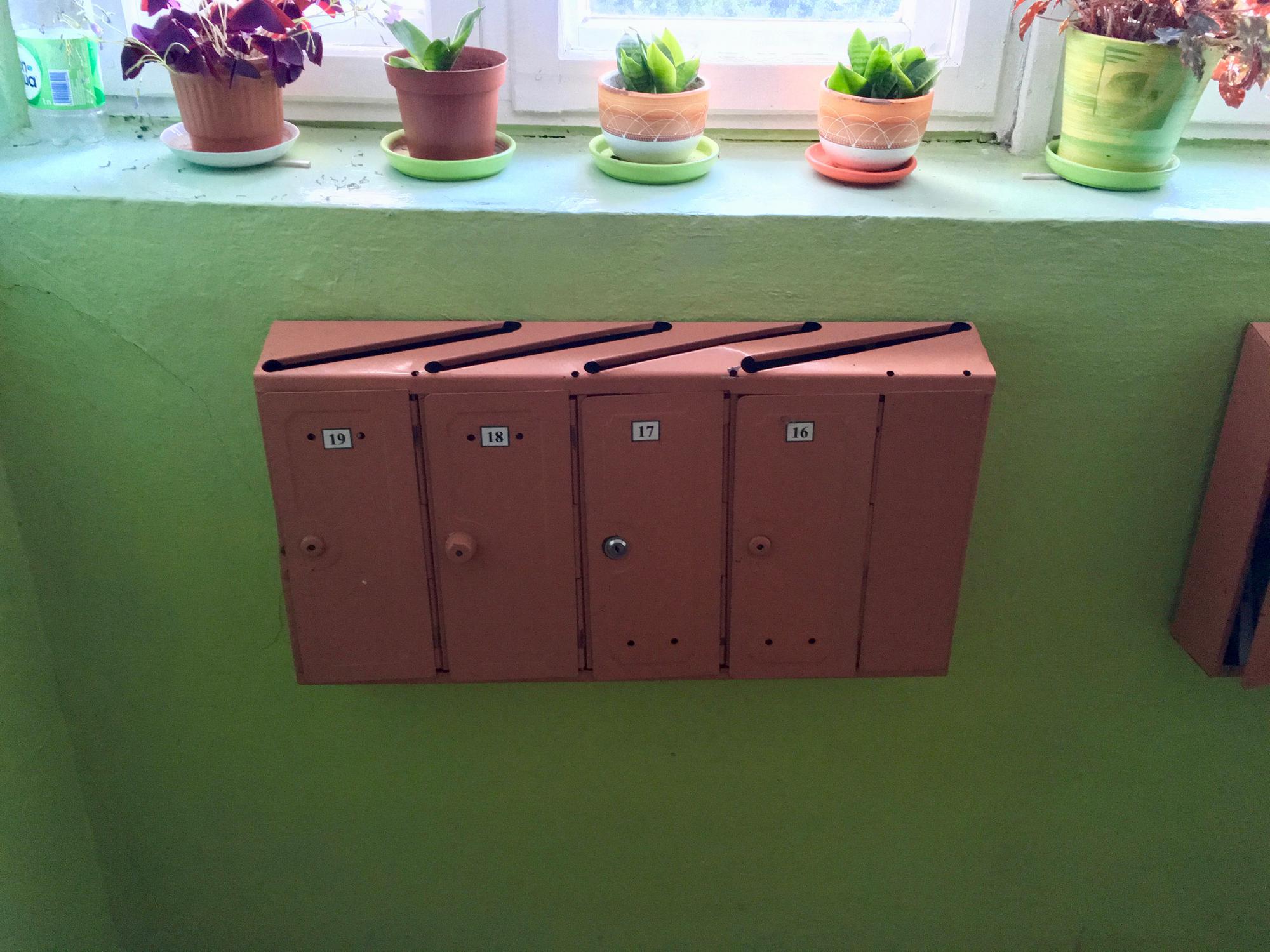 Sunrise.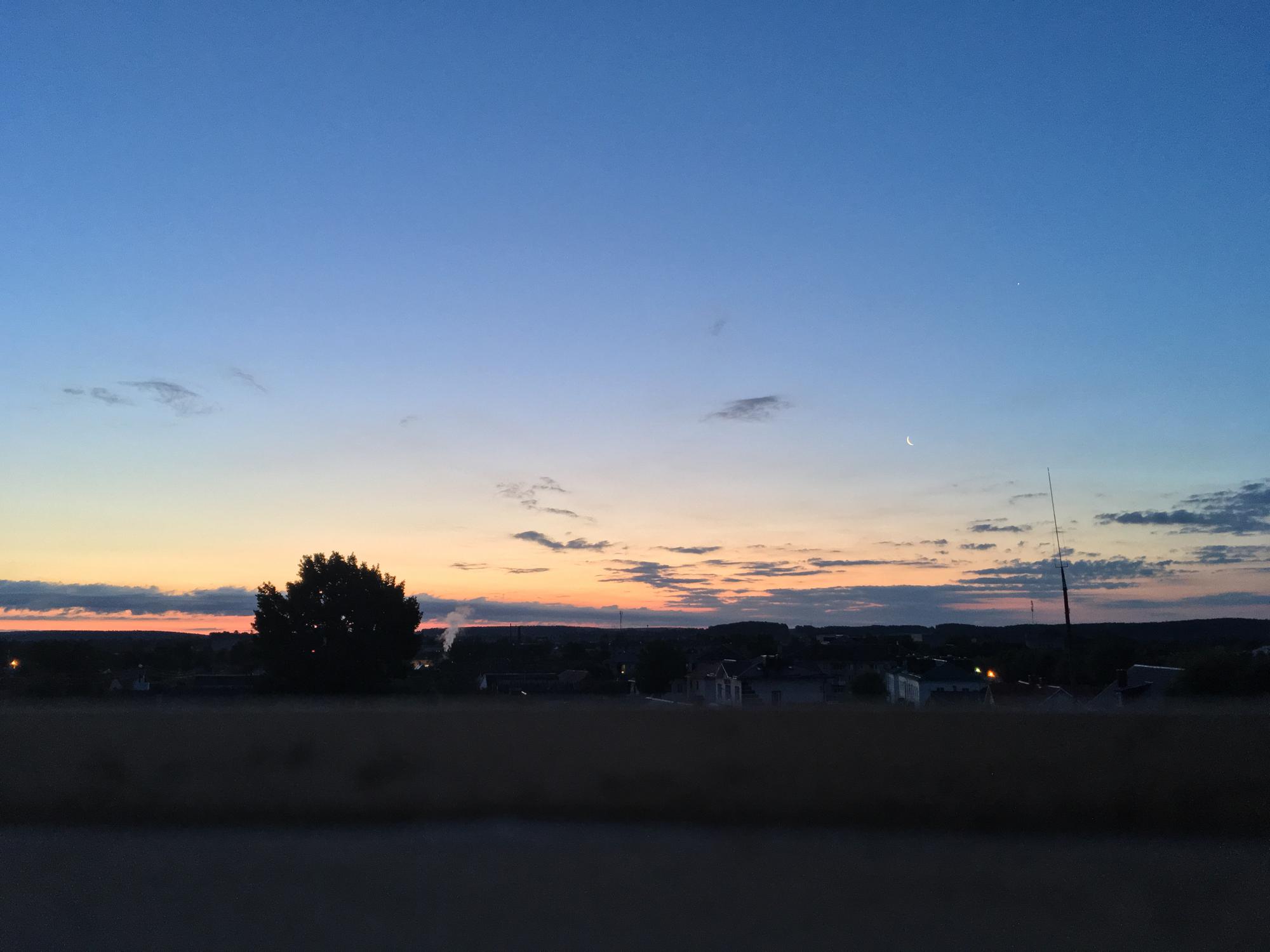 This building reminds me the childhood time.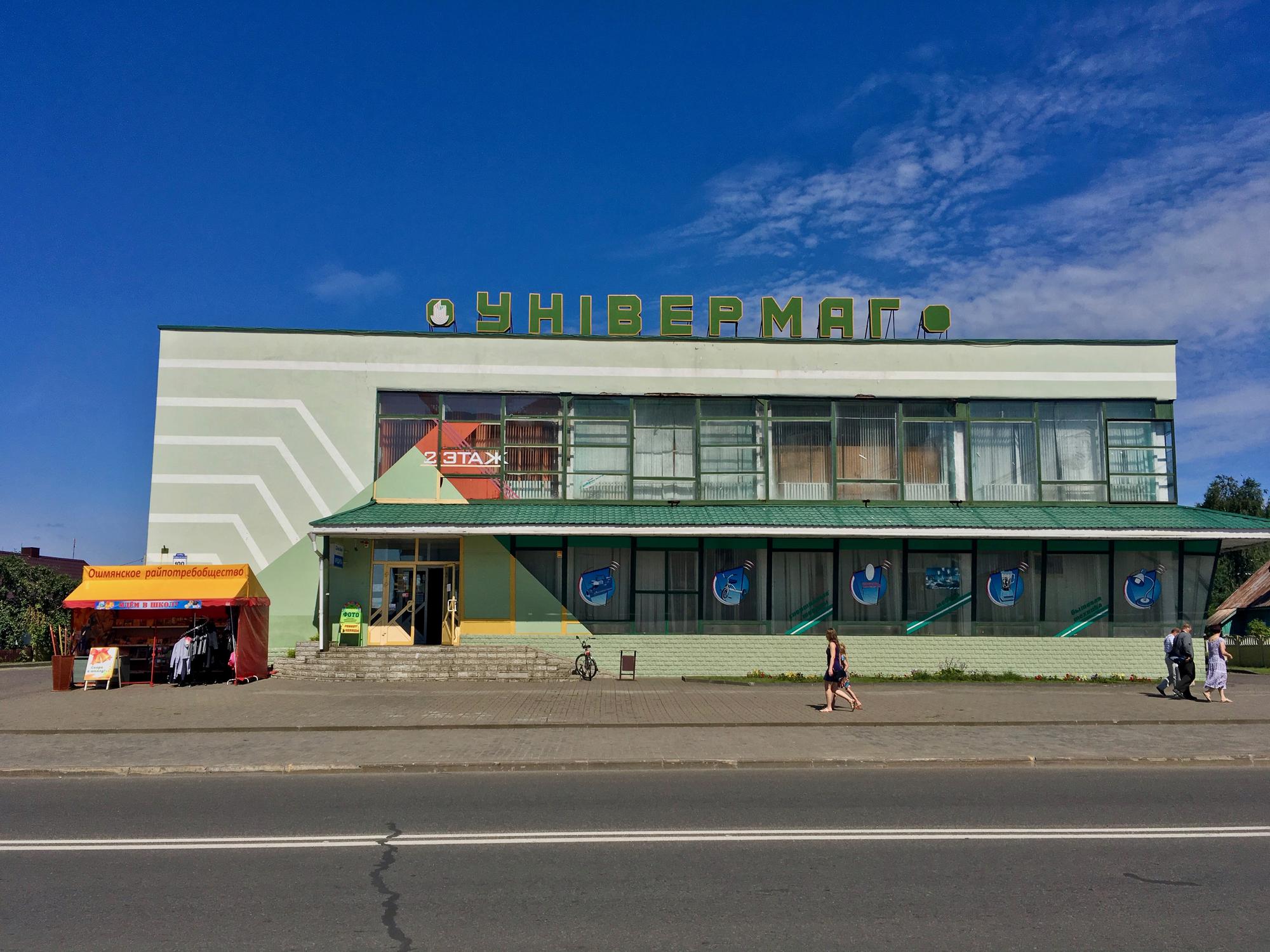 What is it like to go with a local in a town with a population of less than 20 thousand people? Every five minutes someone greets him.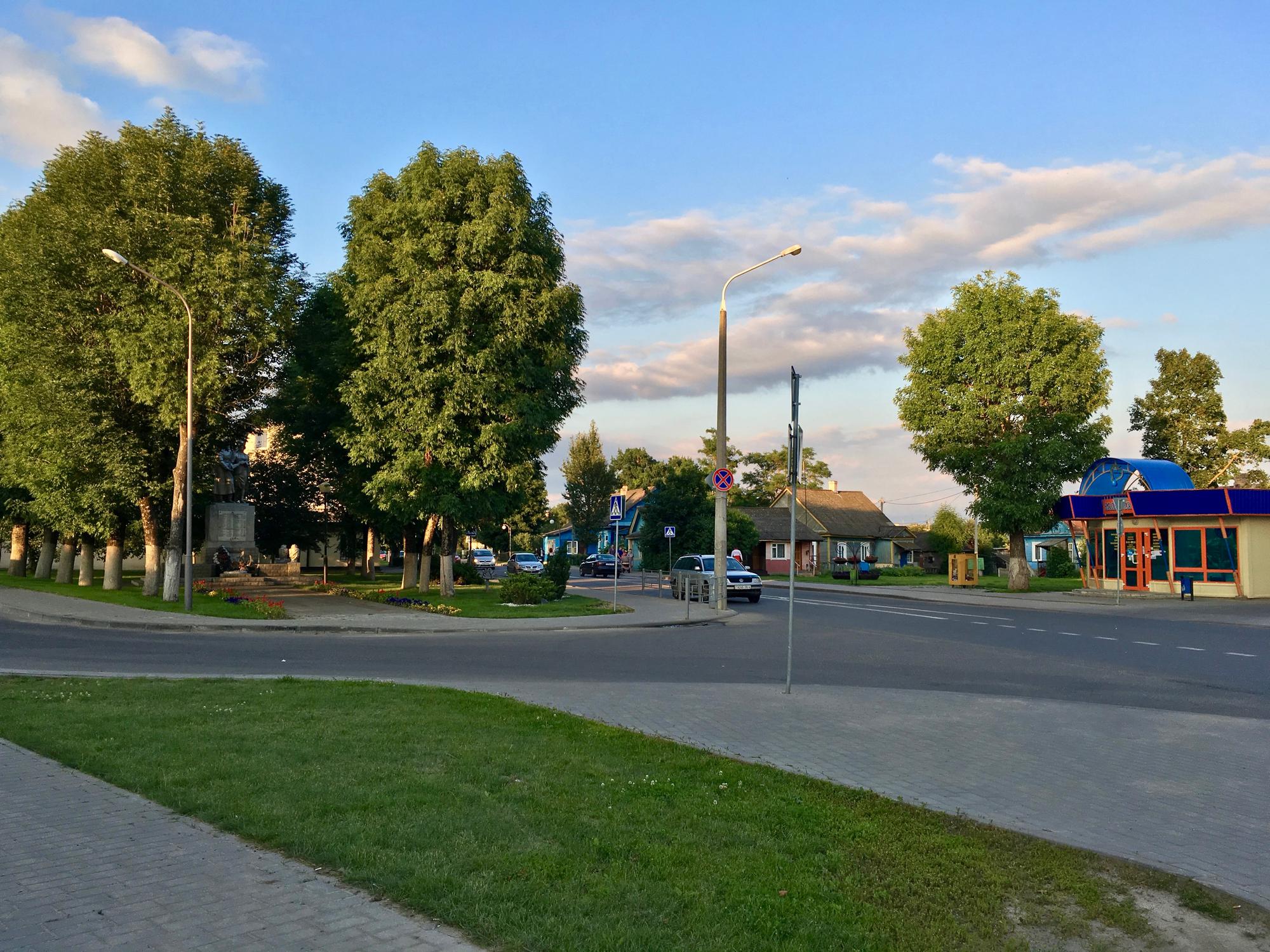 Opening hours in Belarusian.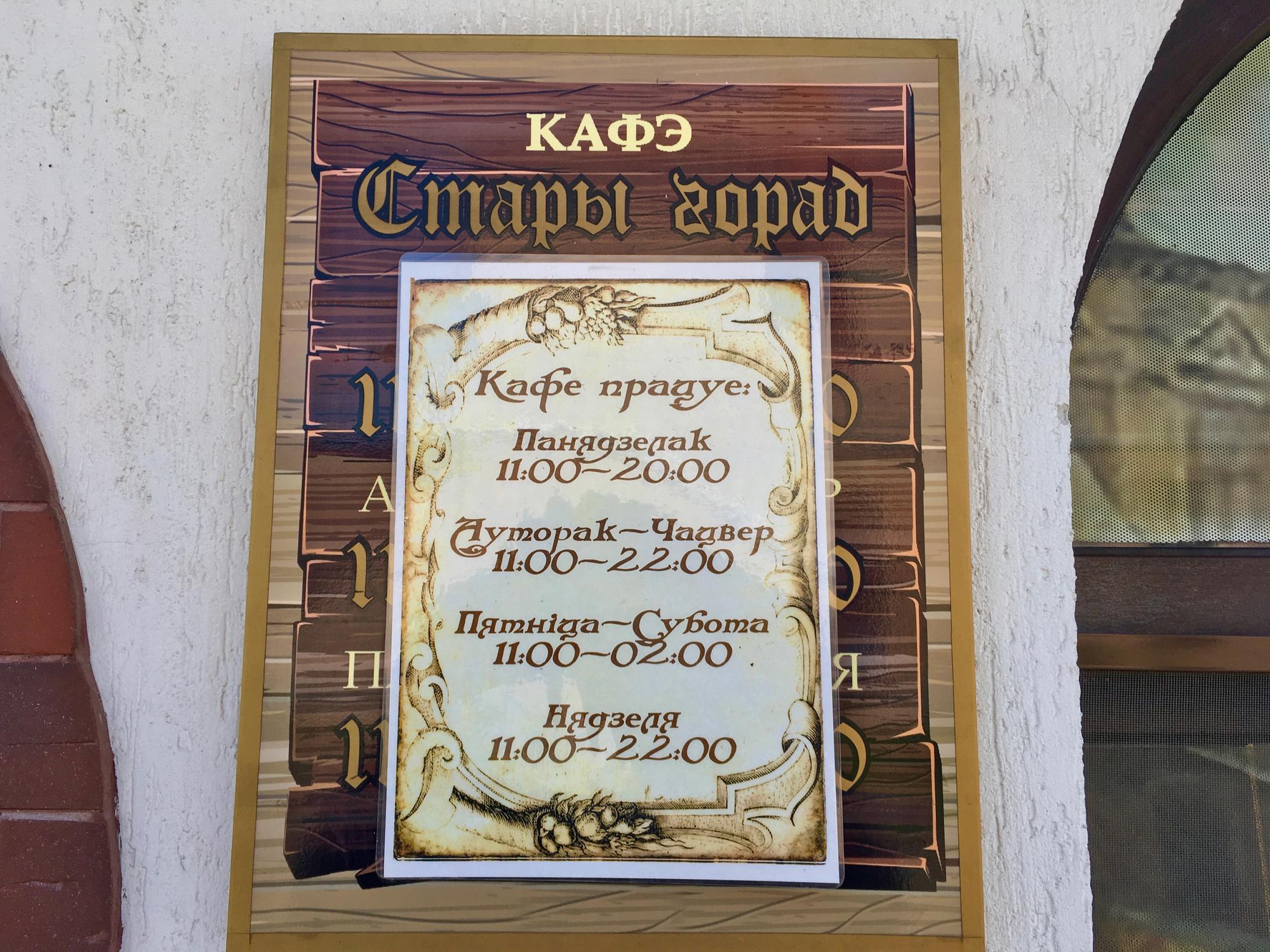 There is dedicated phone number for each mobile operator to reduce the cost of the call.